The show must go on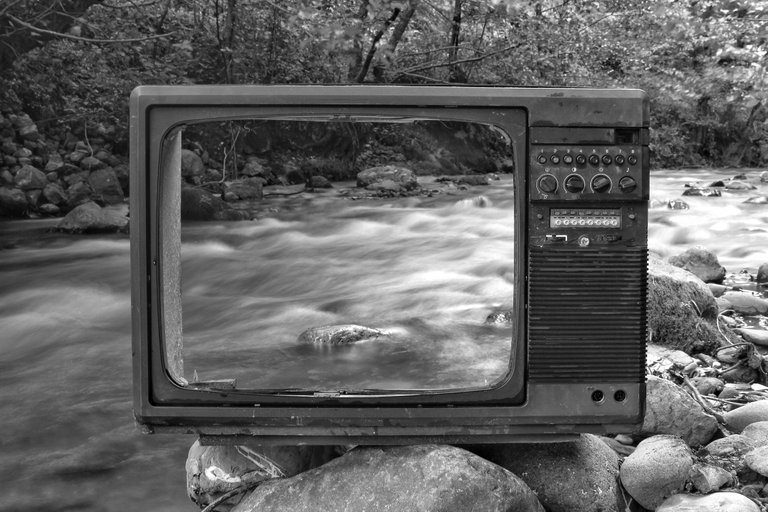 Source
I've always loved Reality TV shows.
The level of entertainment just hits differently.
I would sit in front of my tv ( not a good habit I might add) watching series of them until my mother would yell at me to go do something more productive.
I am really glad I listened to her because if I had stayed glued to my screen I wouldn't have been in the position I am right now....
Lights, camera, ready..
"Hello everyone, for those of you that do not know me, I am Isabella Mario. Seven years ago I stumbled across a life changing opportunity which made me who I am today."
"Now I know you all expect me to do the usual and that is focus on the well to do families in the city but I've decided to switch it up a bit. This year we are going to be taking a look at what goes on behind the curtains of your typical modern day average family, The Monteneros. Tune in because you definitely do not want to miss out".
"And that's a wrap"
The lights went off and I let out a sigh. Do not let anyone fool you. It is not easy to be in front of a camera.
I packed my bags as I made my way to the Monteneros.
I'd admit when the youngest daughter approached me while I was using the restroom, I wasn't impressed because she walked in right when I was going to do my business. It wasn't the most convenient meeting and I had been reluctant because that wasn't my usual focus but I went home that night and I thought why not?, we needed a family for the next season so here we are.
"Are you guys excited?. Your show starts tomorrow"
Charles nodded, "Yes. Sasha most especially. It has always been her dream so thank you"
I smiled.
---
"Remember, try not to think of the cameras. Just do what you would do every other day"
After that introductions were made. It was a family of seven, Charles the father, Gwen the mother,Isabel,the triplets (Ethan, Cody, Ed) and Sasha.
The first few weeks consisted of the same thing basically, breakfast, each family member's various day to day activities then dinner.
Views were not up and my co-host wasn't so happy about it.
I knew the show needed more views, we had sponsors already calling.
I wouldn't call it luck but then it was show biz, anything could be anything.
"Sasha honey could you please get your sister. Breakfast is almost ready"
Sasha yelled, "Isabel, breakfast!!!!"
Gwen glared at her littlest child, "I meant go upstairs and call her not scream-"
"Cody knock it off. Give it back", Ethan shouted as he chased his brother around the house with Ed following suit
"Hey babe", Charles pecked his wife on the lips.
"For the hundredth time, no one wants to see that"
"And no one wants to see your face glued to your phone screen either but you don't see me complaining", Gwen retorted causing Charles to laugh.
After much persuasion and promises of chocolates, the triplets finally settled down.
As usual they ate in silence.
"Why can't they do anything else.They are so boring", Elsie my co-host whisper yelled in my ear.
"It's breakfast time. They are doing what they are meant to be doing. Eating quietly".
"You know this is why I like the wealthy families. They always have drama. If the maids isn't having an affair with the boss or bosses then someone's hair is getting dragged out"
I sighed rubbing my eyes, "Elsie I told you I wanted to try something different other than basic. It would be nice if the show had a feel of a real family without all the drama"
Face palming herself, "Duhhh,the drama is the whole point".
Our conversation was interrupted by Charles' angry voice, "What do you mean you two are getting married?".
Elsie and I approached the camera man, "What's going on?"
He angled his camera, "You missed it. The teenage daughter apparently is engaged to her secret boyfriend. What's more she thinks she might be pregnant".
I only stopped paying attention for about five minutes, when did all this happen?.
"Stop the camera, we are leaving"
Elsie blocked his part, "Sorry no can do. You signed a contract and you have you finish the show".
"Didn't you just hear what she said?. Why is he still filming this?"
Sasha looked at me. I could see the tears already forming in her eyes but unfortunately there was nothing I could do.
My inner evil you might add was really happy about the new development, statistics said the views were flying off the chart.
I realized two things in that moment;
✓ Everyone loves drama.
✓ I was one of everyone.
The show must go on and I knew very then that it was going to be a really entertaining show.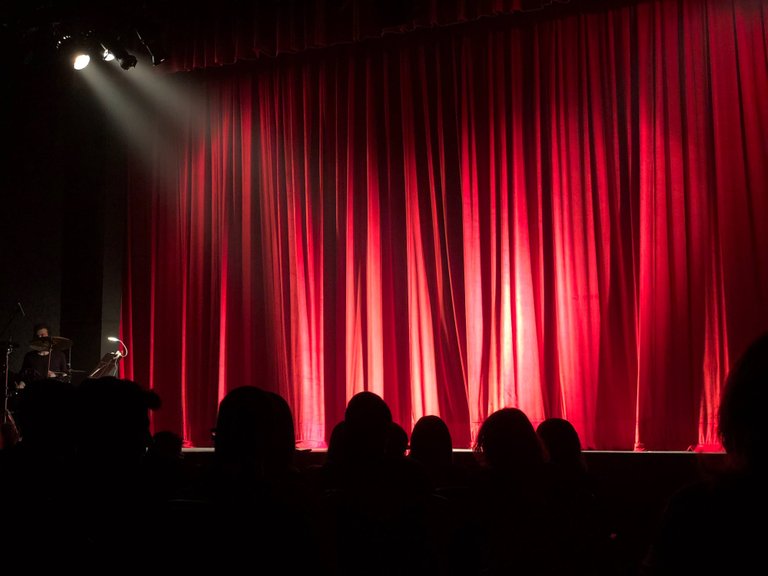 Source
---
---