Visiting Tours in Garuda Wisnu Kencana, Bali - Indonesia
Hello adventurous friends
This summer I visited the biggest statue in Indonesia, namely the Garuda Wisnu Kencana statue. GWK is a giant statue in Bali, which depicts the figure of Lord wisnu riding his mount, Garuda, as high as 121 meters. The Garuda Wisnu Kencana Cultural Park area is located at an altitude of 146 meters above ground level or 263 meters above sea level.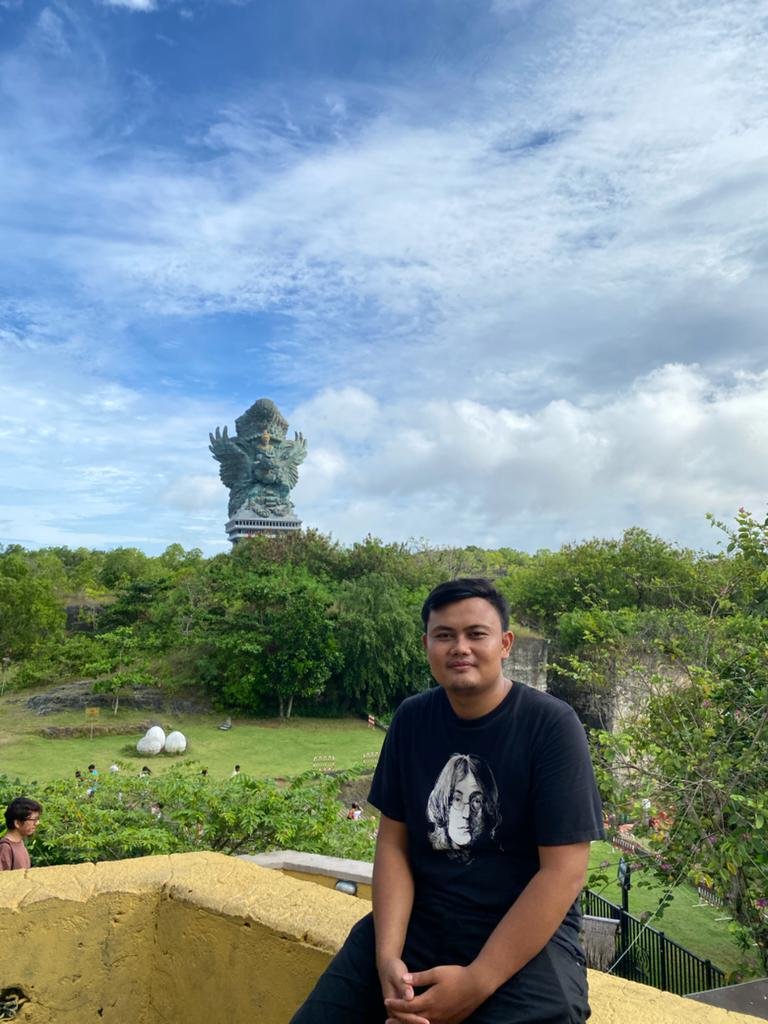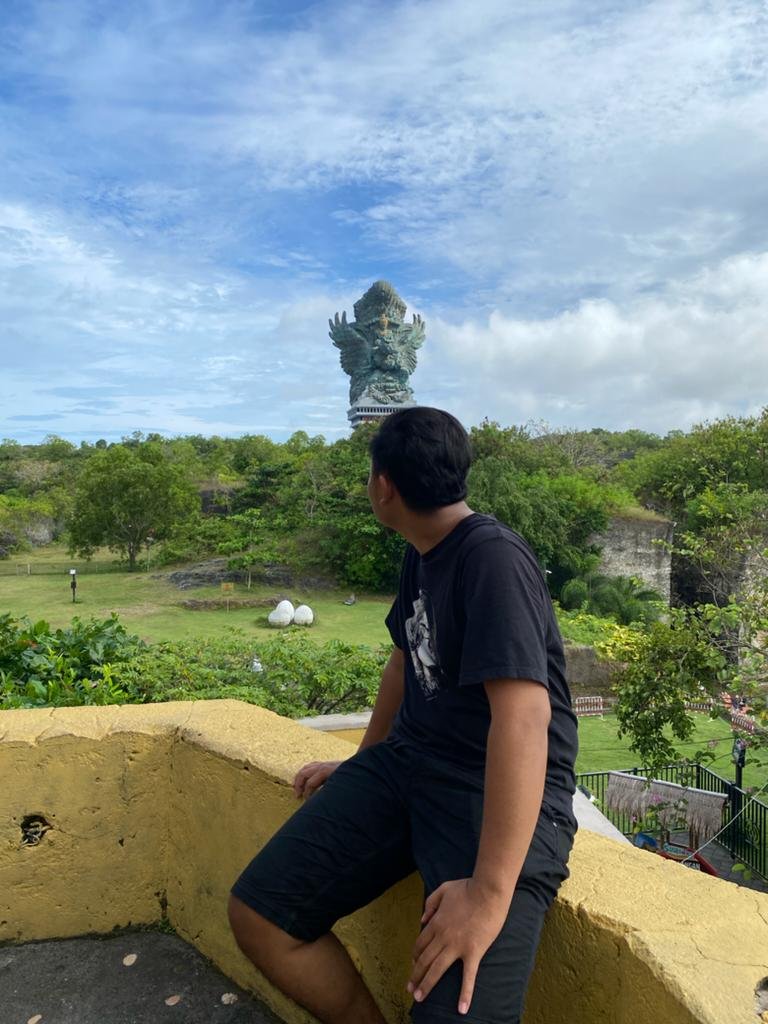 The Garuda Wisnu Kencana statue was inaugurated on September 22, 2018 by President Joko Widodo. I am very impressed with the beauty of the giant statue of Lord wisnu riding an Garuda by I Nyoman Nuarta. This statue can be seen up to 20 km so that it can be enjoyed in Kuta, Sanur, Nusa Dua to Tanah Lot. The Garuda Wisnu Kencana statue is a symbol of the mission to save the environment and the world. for the crown of the GWK statue, the material is made of copper covered with gold mosaics. With a total weight of 3.5 tons for the crown. The trip to GWK from I Gusti Ngurah Rai International airport takes 24 minutes (11.2 km).
The entrance ticket for the tour is around IDR 125,000, I am very enthusiastic to enter GWK, when I buy a ticket I get a coupon to exchange for a fresh drink in the GWK area to be precise at the Bali Window, before the entrance there is a large GWK statue which is positioned straight with the GWK statue which is main. After entering, it is clearly displayed that the first statue of Lord Wisnu continues not too far away there is a statue of Garuda, continue down to be pampered with a garden in the middle of a beautiful cliff where the G20 event was recently held here. I continued to the main statue, I couldn't wait to see the main statue, along the way I was amazed by the towering cliffs, and we could take pictures between the cliffs with the GWK main statue in the background. Then I continued to the location of the statue, I arrived in front of the GWK statue, it was amazing in beauty, I then took a photo for memories. And after that I saw the Kecak dance under the Garuda statue, the performance was very lively, many foreign tourists also enjoyed the Kecak dance.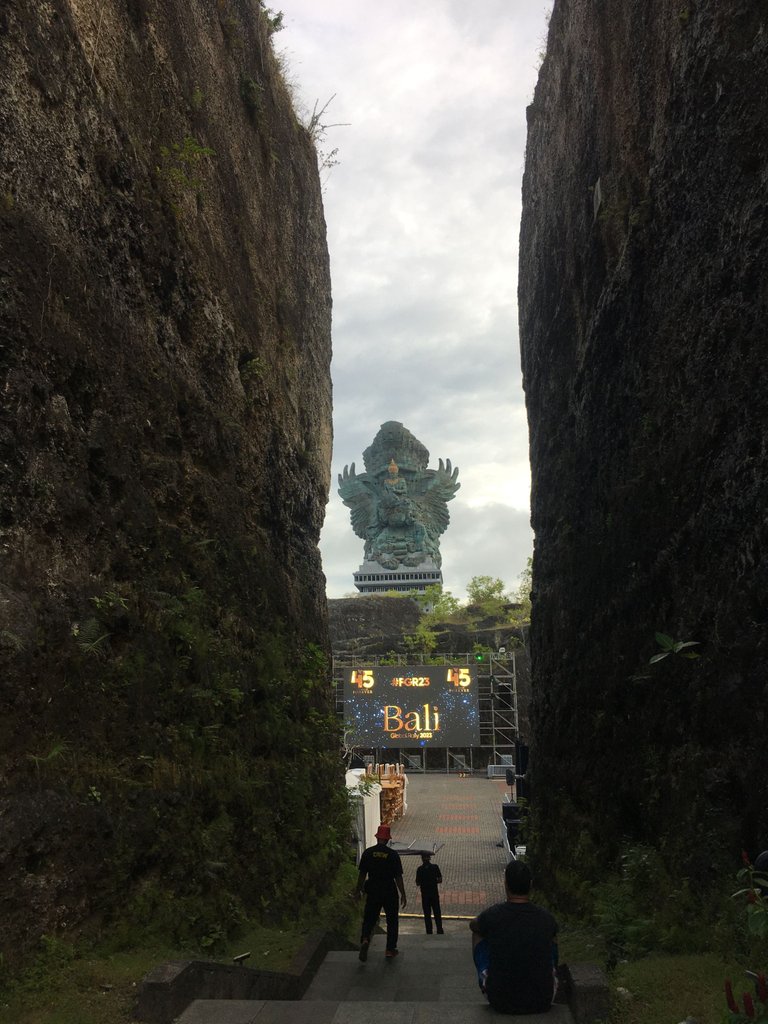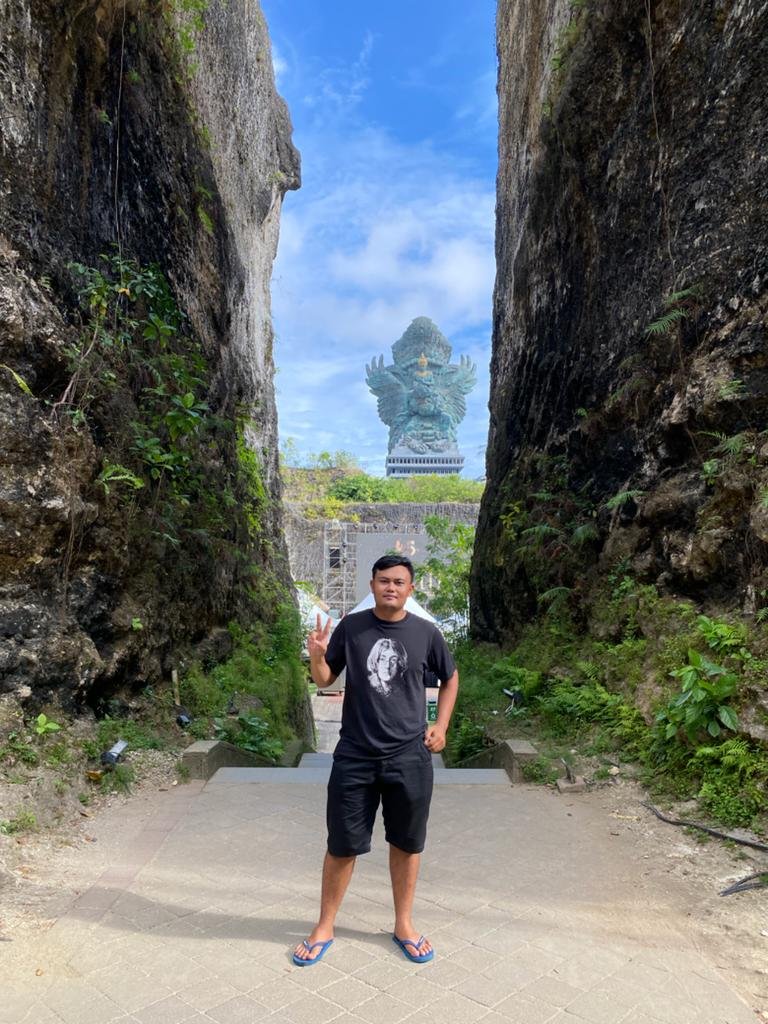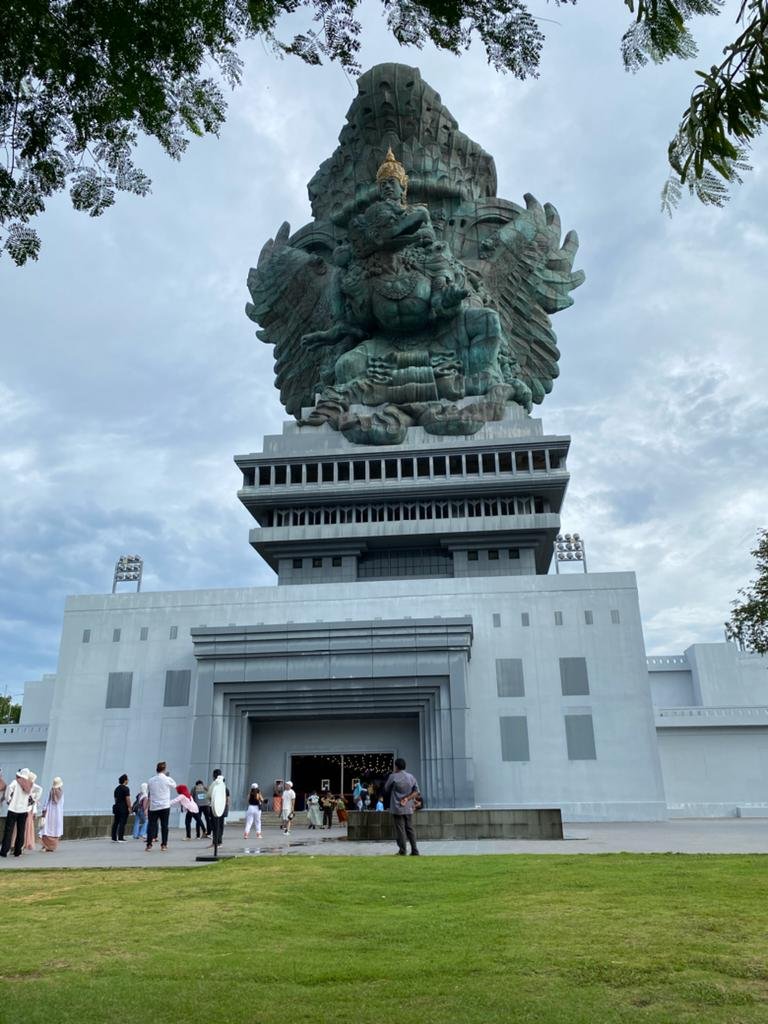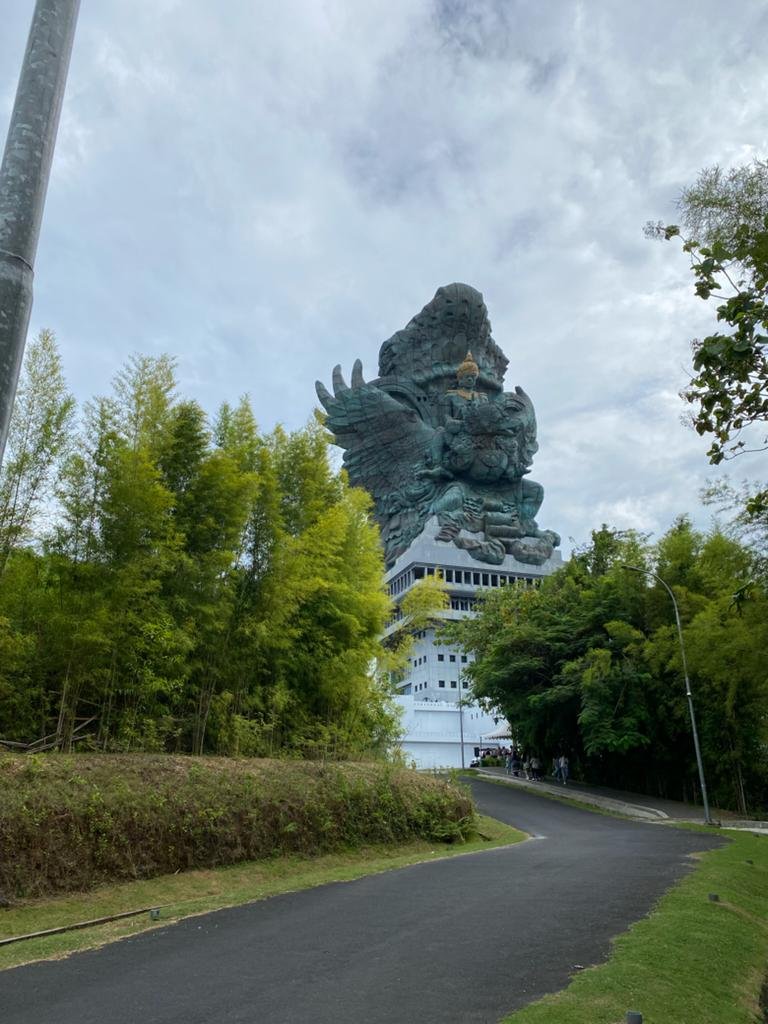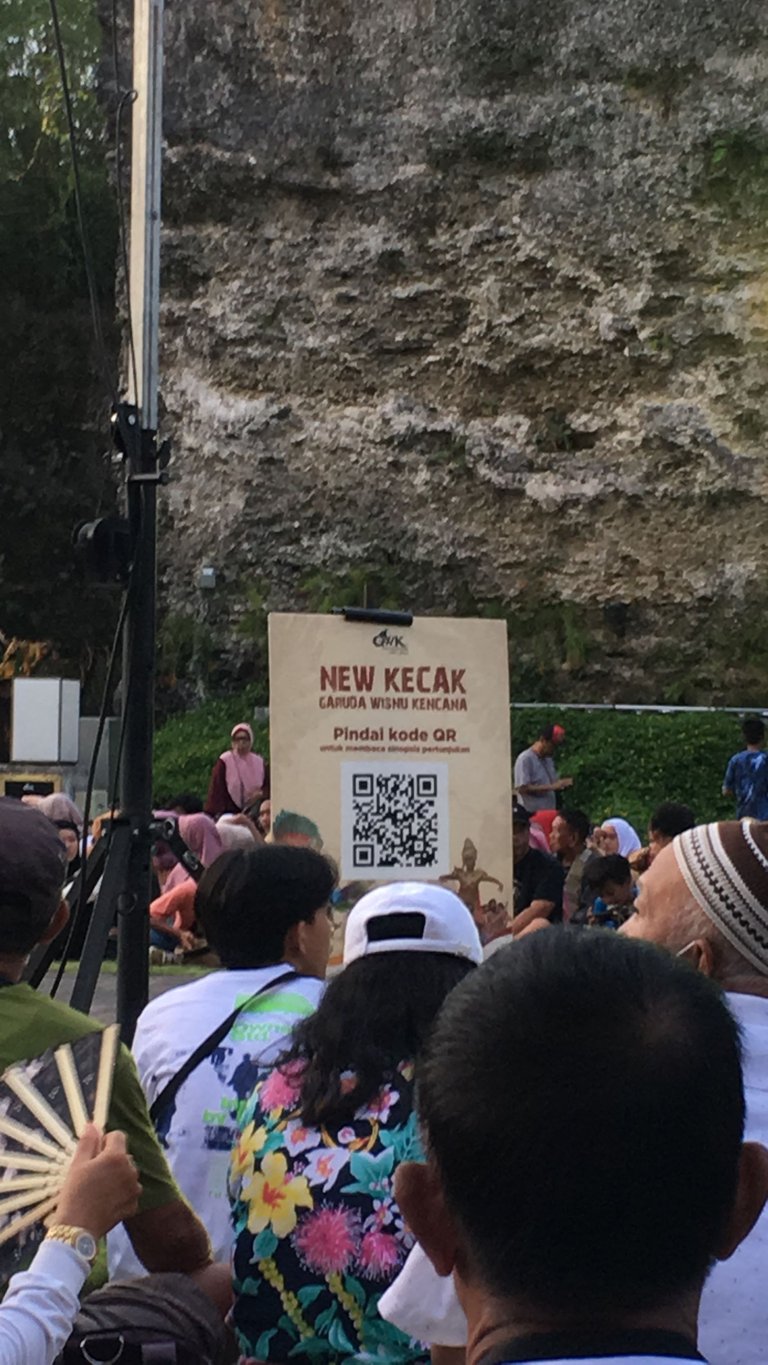 Thank you for reading my story, I hope it adds to your knowledge and I'm waiting for all of your stories🙂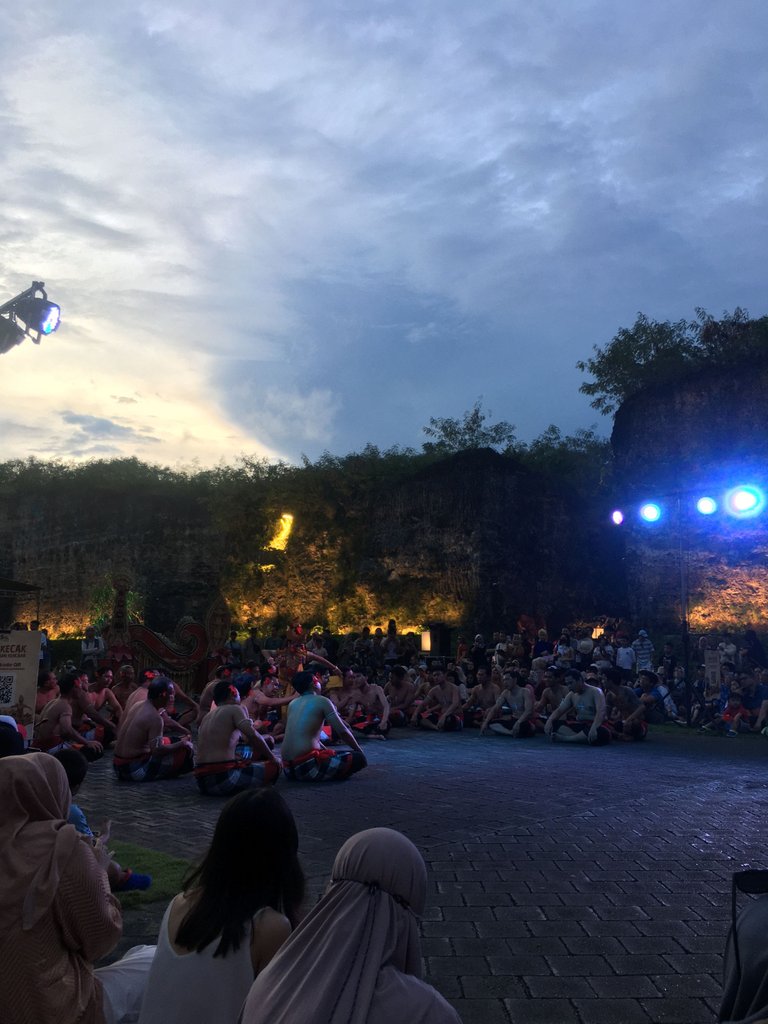 ---
---