A day dedicated to singing, praying and giving thanks for my state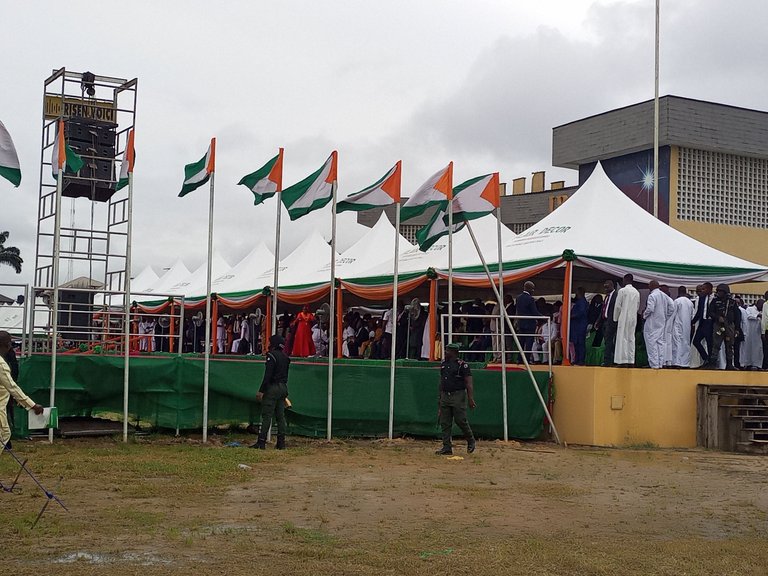 Today was a really wonderful day. It was a solemn assembly held at the Ibom Hall event centre in honour of my state - AkwaIbom. My state will be celebrating it's 35 years anniversary in four days so today was set aside for praying, singing and giving thanks. My church's youth mass choir was specially invited to minister. Few weeks ago we held an evening of praise where we did nothing but sing and dance all through. Unknown to most of us, a high ranking government official was in attendance and he was impressed with our performances. That's why we were asked to minister during the solemn assembly. Apart from my choir, The Brass Band also played. It was a really beautiful watch.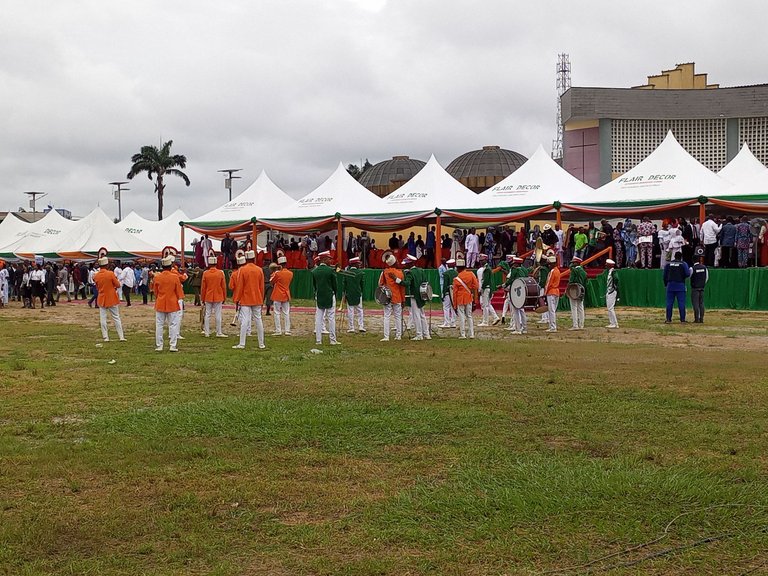 The Brass Band
The time communicated to us initially was 11am but this morning we were told to be at the event centre by 10am as they've been a change in the time schedule. This was impromptu so we were all late. I was 15 minutes late and we were just 5 in number out of about 30 choir members. We almost didn't minister anymore and I was just imagining how awful that would have been. This was a big opportunity for us, ministering in the presence of the governor of our state, almost all the pastors of prestigious churches in the state and reputable officials.
It rained heavily so we couldn't make it to the stage. The event was held outside. The house couldn't have contained the crowd at all. Four backup singers including myself went up the stage while an overhead microphone was taken to the rest of the choir members.
There were changes in the way we ministered too. We were given just two minutes so none of the soloists sang. The choir director led the song and merged two different songs together. He would interchange them at some points and would still go back to the original song in the end. It wasn't difficult to adapt because we rehearsed both songs. We only didn't know we would be singing both. In no time we were done.
Blood drained from my face when I was asked to be on the backup stand during the praise session. The crowd was a lot and I was nervous. It's different if you make a mistake while singing in your personal church but a state event? I couldn't risk that! I'm glad there wasn't any complaint at the end of the service.
Some people asked if we had a recorded version of the song and we said no. We sang an original which is yet to be recorded in the studio. It felt good to know we did a good work despite all the changes.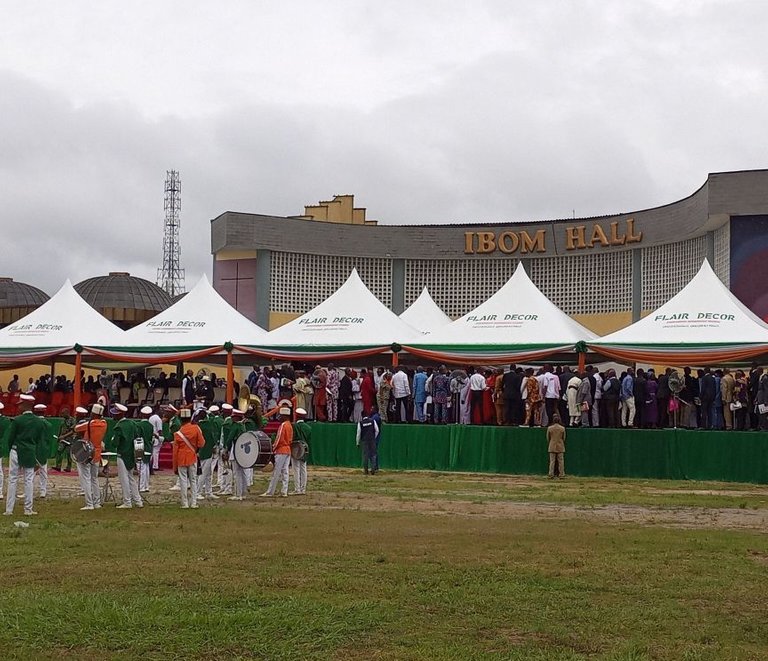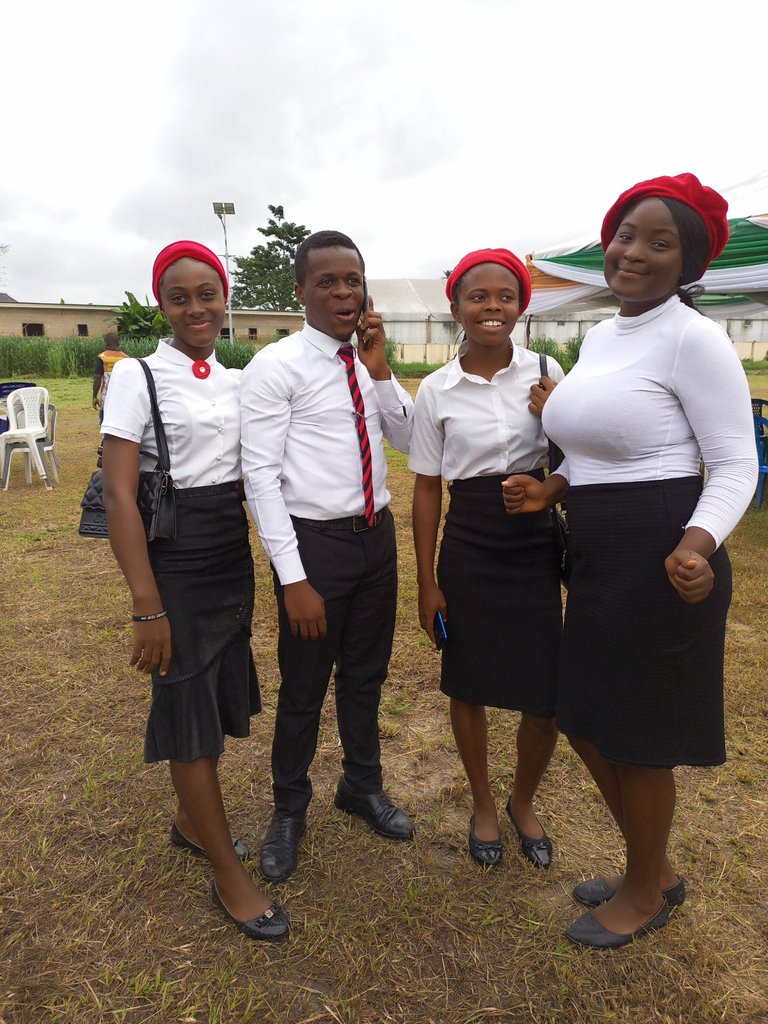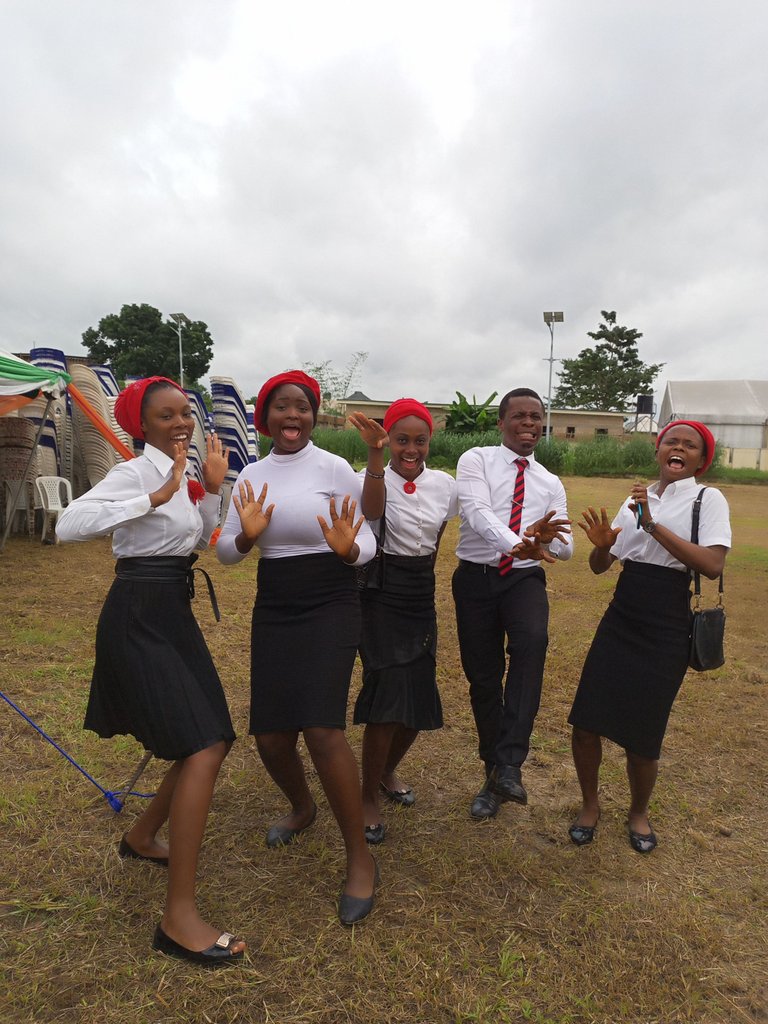 We did it! Spot me in the middle 😌
I had an amazing day. Though the rain and gloomy weather didn't give me the opportunity to take good pictures. This is how my Monday went, how was yours?

---
---