My Spaghetti Jollof! 💃
There's something about me and cooking... Cooking makes me happy! I get even happier if the meal turns out to be very tasty.😁
Today, I cooked spaghetti for lunch and I'll be showing us how I went about it, please read on!
---
Note:
There are different ways people prepare spaghetti. I only know of 2.
The first way is to either just boil the spaghetti without adding anything except salt. This way, it could be eaten with sauce, tomatoe stew or beans.
The second way is to cook it just like jollof rice which is what I did today.
Ingredients
Spaghetti
Tomato paste
Groundnut oil
Crayfish (optional)
Onions
Pepper
Salt
Maggi cubes
Colouring spice - Onga (Optional)
Goat meat flavour spice
Curry
Thyme
How I Prepared My Spaghetti
As usual, I began with preparing all I'll be needing to do my cooking. My pot was ready, I washed my onions and peppers and sliced them into sizes I wanted and put them away in my tray.
I proceeded to pound my crayfish and put it away too.
I scooped my tomato paste from the sachet and put it in a plate. My spices too were well placed.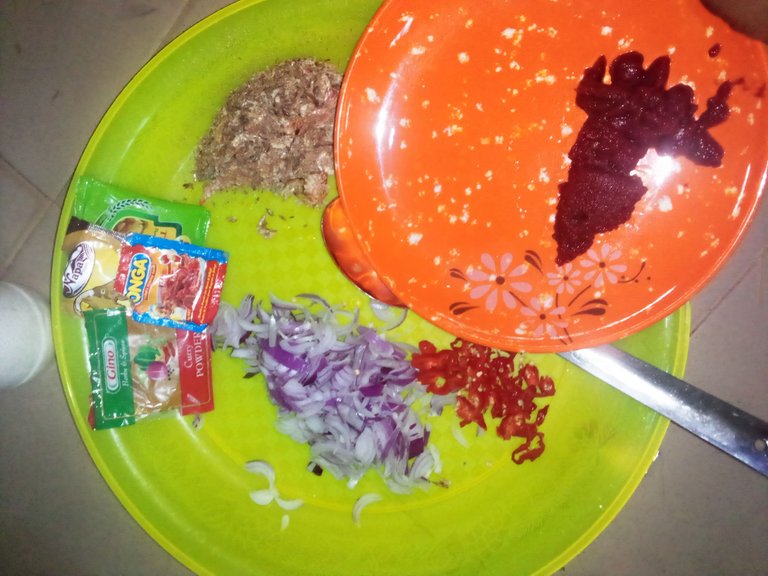 Having prepared all my ingredients, I boiled a pot of water, I didn't fill the pot to the brim though. (The quantity doesn't really matter as I was just going to per boil my spaghetti).
When the water boiled, I broke my spaghetti into my desired lengths and put them in the boiling water and covered it.
I allowed it to boil for a few minutes, it softened to about 55% and I filtered it.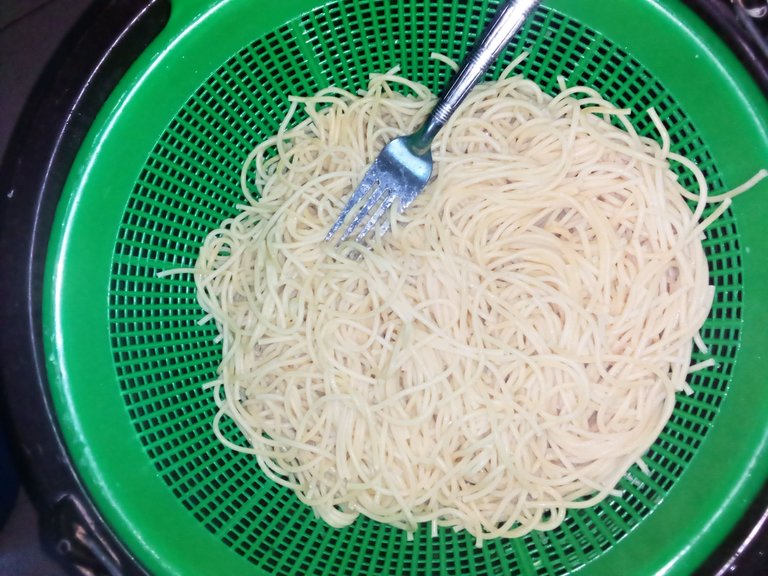 After this, I placed my dry empty pot on fire, added my groundnut oil and allowed it to get heated. Few seconds later, I added part of my onions, pepper and tomato paste. I stirred them continuously to fry them I added a little water (remember my spaghetti wasn't completely soft. I added the water to help cook it completely). I then added my crayfish, salt, spices and Maggi cubes then allowed it to boil.
In summary I made a sauce.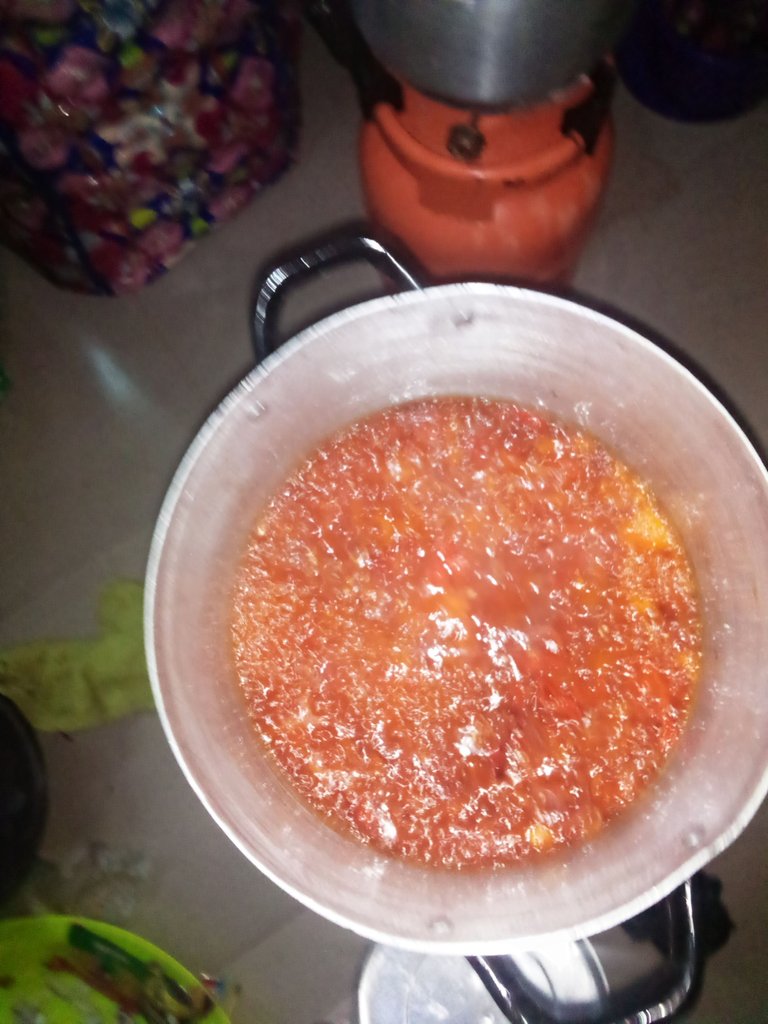 Next, I poured my per poiled spaghetti into the sauce.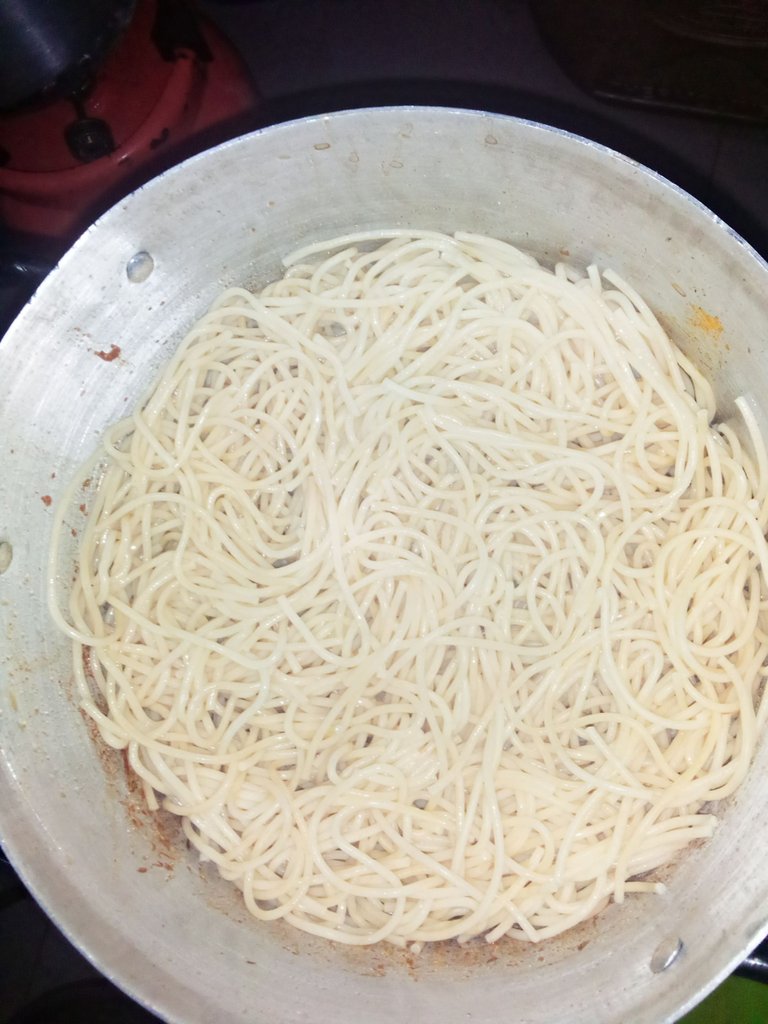 I stirred the spaghetti to mix properly with the sauce.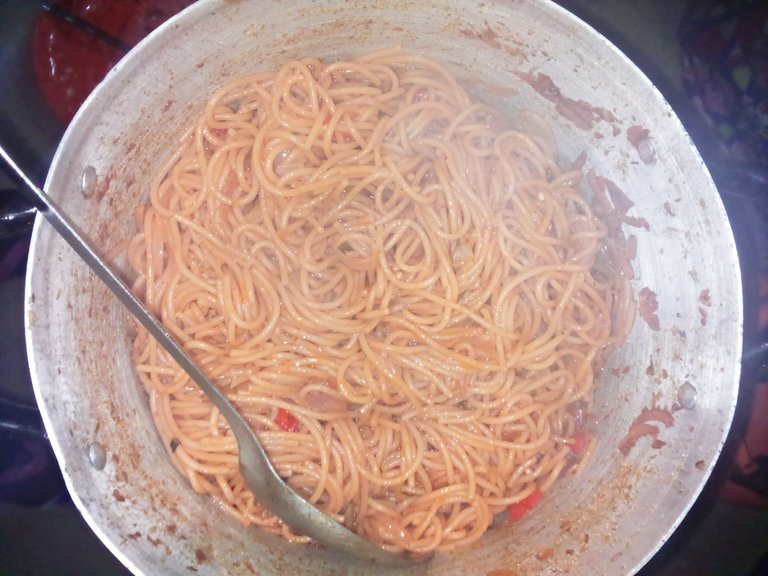 I tasted it to see if all my ingredients were enough, I added a little salt and grinded pepper and stirred again. I then covered the pot and left it too cook properly. I checked from time to time to see if the water had dried and when it did I brought my pot down and dished my self a plate of my jollof spaghetti.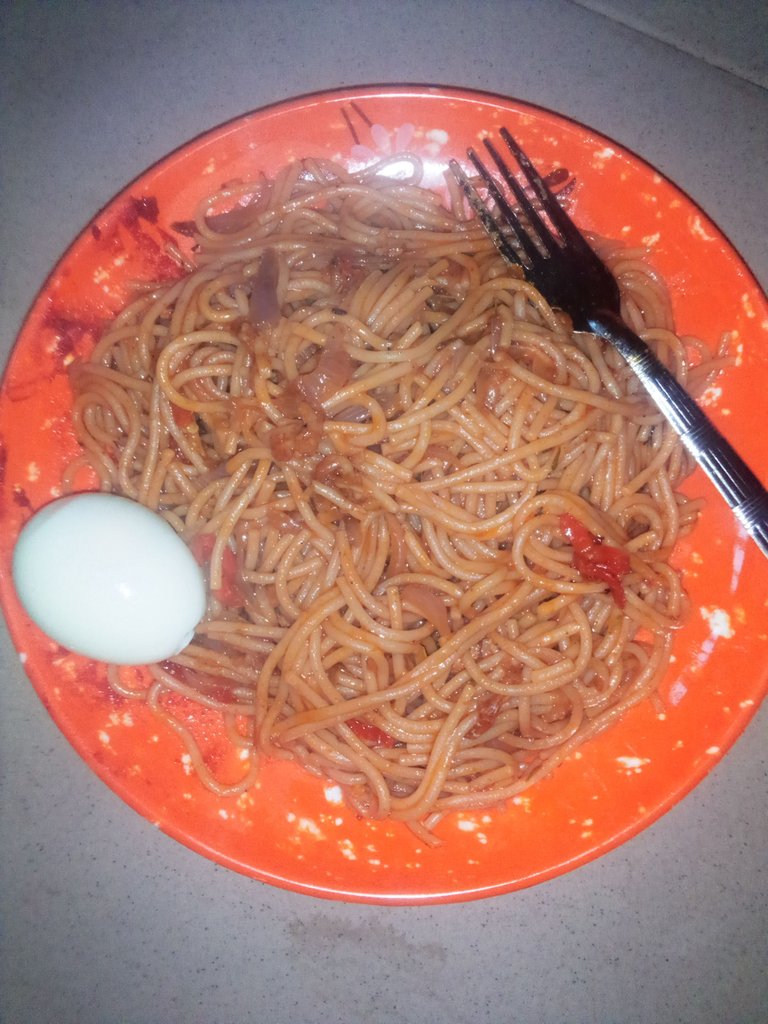 Thanks for reading, please do well to leave your contributions in the comment section. See you next time!
Your's truly,
Didiee. ♥️
---
---