My Version Of Nigerian Palm Oil Rice
Hello foodies, I'm back again with a tasty Nigerian delicacy called palm oil rice. The palm oil rice is also called MTN rice😀. This is because it has the yellow colour of the MTN network logo.
INGREDIENTS
Rice
Ice Fish
Palm oil
Groundnut oil
Crayfish
Scent leaf
Maggi cubes
Pepper
Onions
Salt
Water
THE RECIPE
I started preparing my special delicacy by bringing out all my ingredients. The onions, pepper, fish etc.
---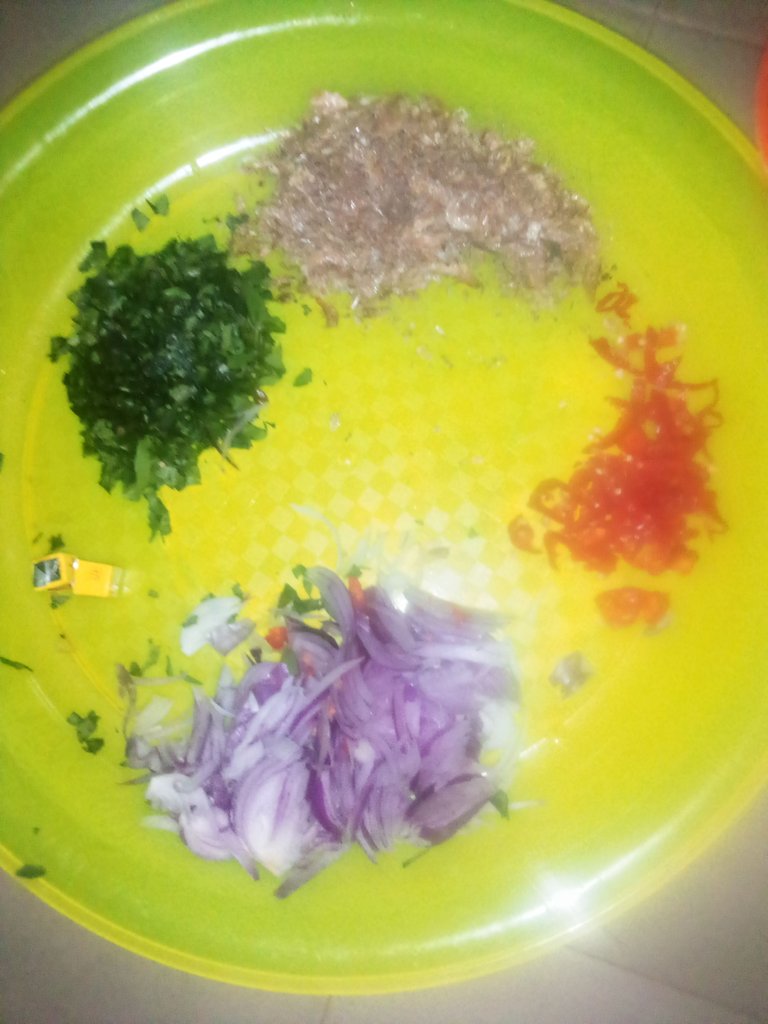 My ingredients of pepper, onions, scent leaf, Maggi cubes and crayfish
---
I washed my pot and washed my fish and put them in the pot.
---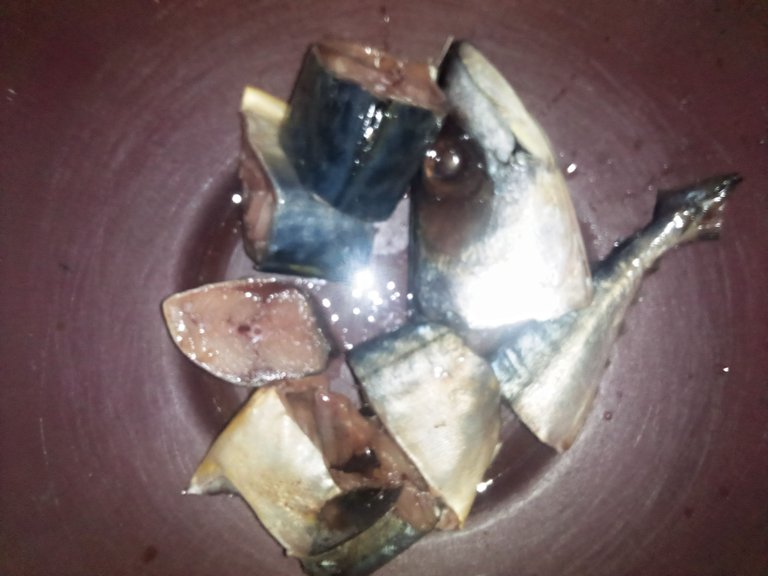 My fish-before washing
---
I seasoned it with pepper, onions, Maggi and salt and a little water. Then I cooked it for about 5minutes. I then seperated the fish from the seasoning water to avoid the fish getting too soft.
---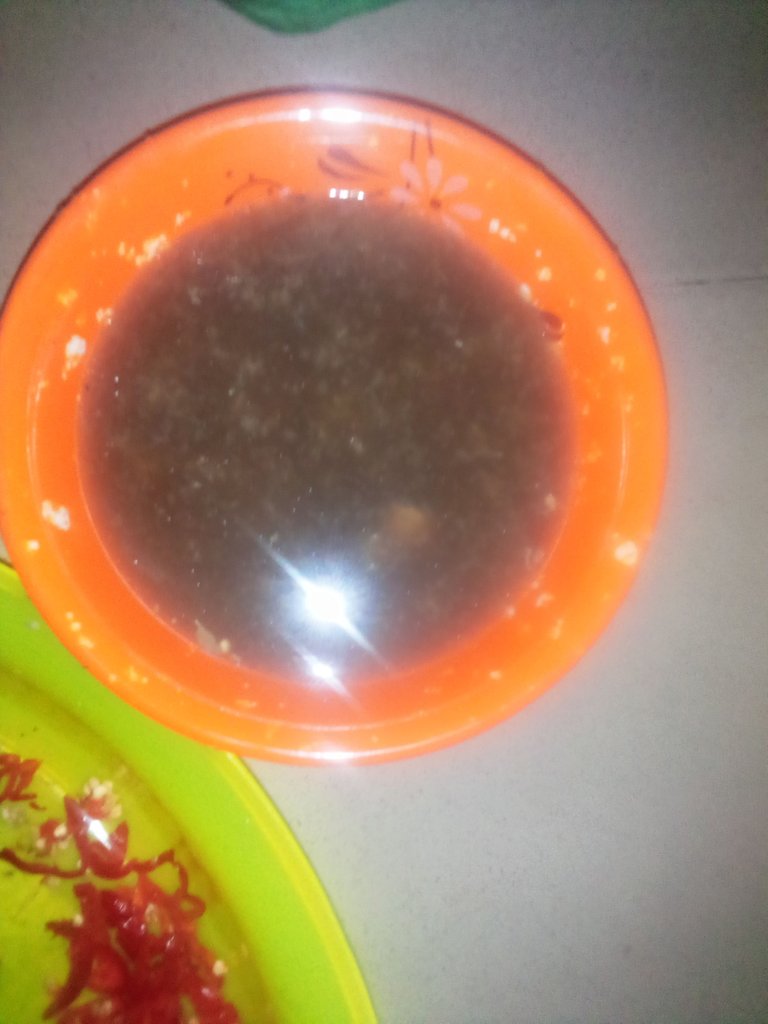 The water from my seasoned fish
---
After this I fried my fish.
---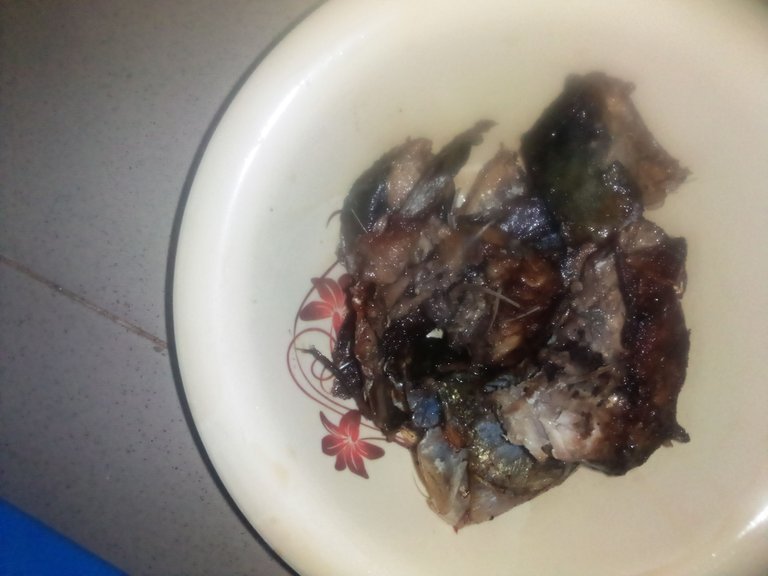 My fried fish😀
--
This is because I dont like to eat cooked fish. I prefer my fish fried. I covered both the fried fish and seasoning water properly and proceeded to my rice.
I washed my rice and per boiled it then I kept it aside.
---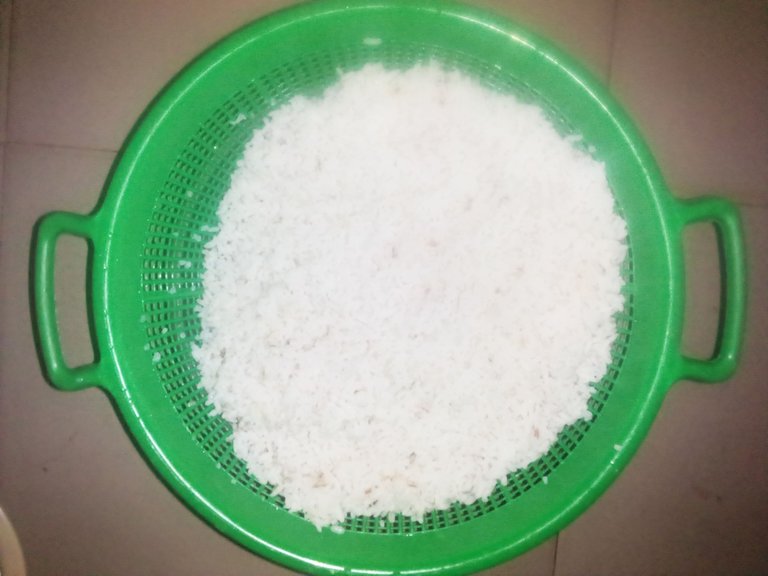 My per boiled rice
---
I placed my empty pot on the fire and made sure the pot was dry. I added my red palm oil and a little groundnut oil and waited for it to get heated. (Someone out there will be wondering why I added the groundnut oil, we'll see later).
---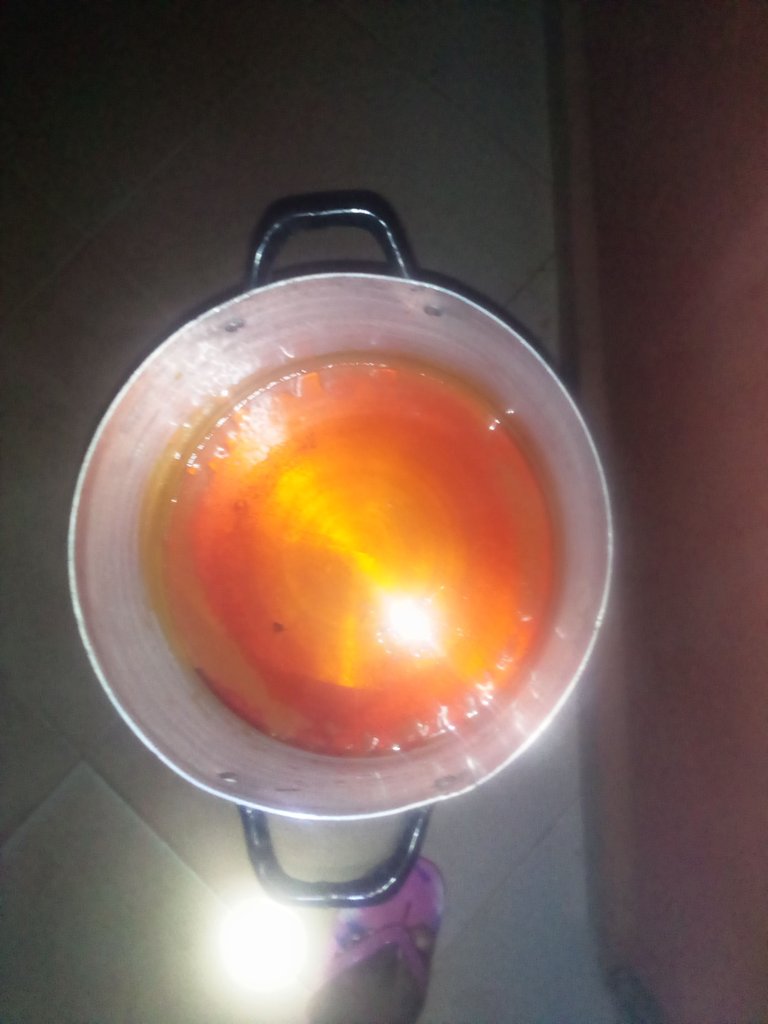 Heating my palm oil and groundnut oil
---
When the oil was cleansed, I put my onions and peppers and fried it a little. I then added a little water and stirred. I added my Maggi cubes, salt and crayfish and left it to boil.
When it boiled, I added my rice and stirred to get the ingredients properly mixed. I covered the pot and left it to cook. I checked the pot from time to time till the water dried. I tasted if it was soft, as expected it wasn't.
At this point I added the fish's seasoning water. The seasoning water was enough to cook the rice till it softens thereby adding more taste to it.
After this, I added a bit more of palm oil to add more colour to the food.
As the seasoning water began to dry, I sprinkled my scent leaf on the rice but didn't stir. After the water dried completely I stirred the rice, placed my fried fishes on top and my delicious rice was ready!
---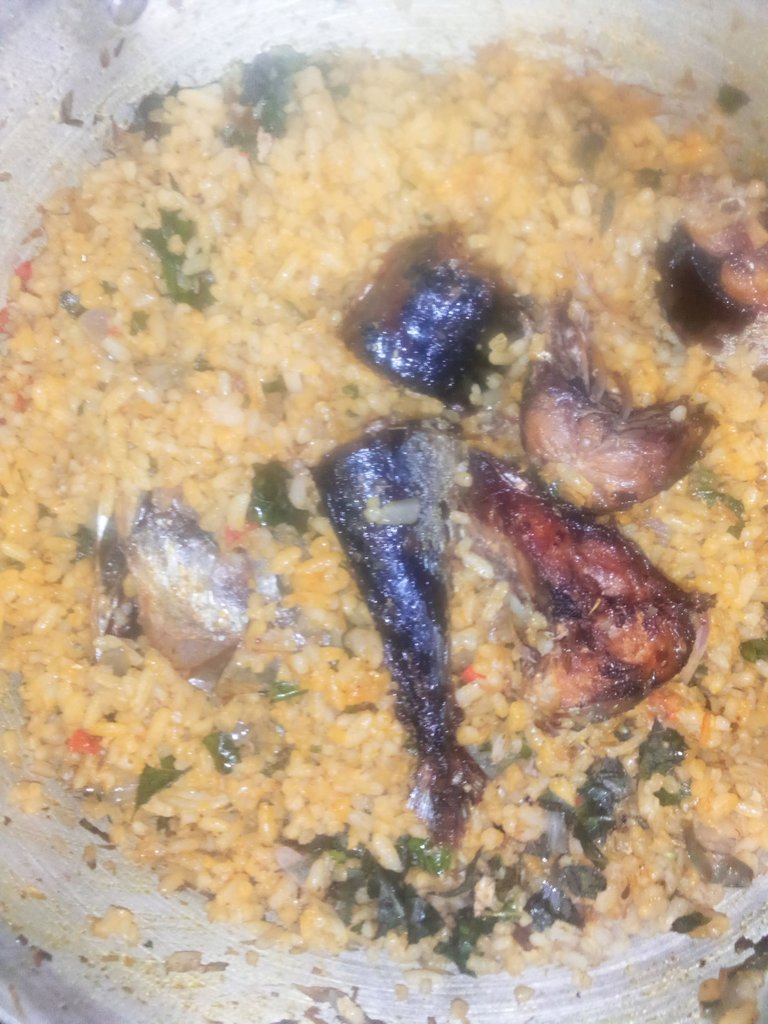 Food is ready!
---
One might be wondering why I added groundnut oil and fried my ingredients before cooking... The groundnut oil and frying method gives the rice a glowing colour. It stops the grain of rice from sticking together.
---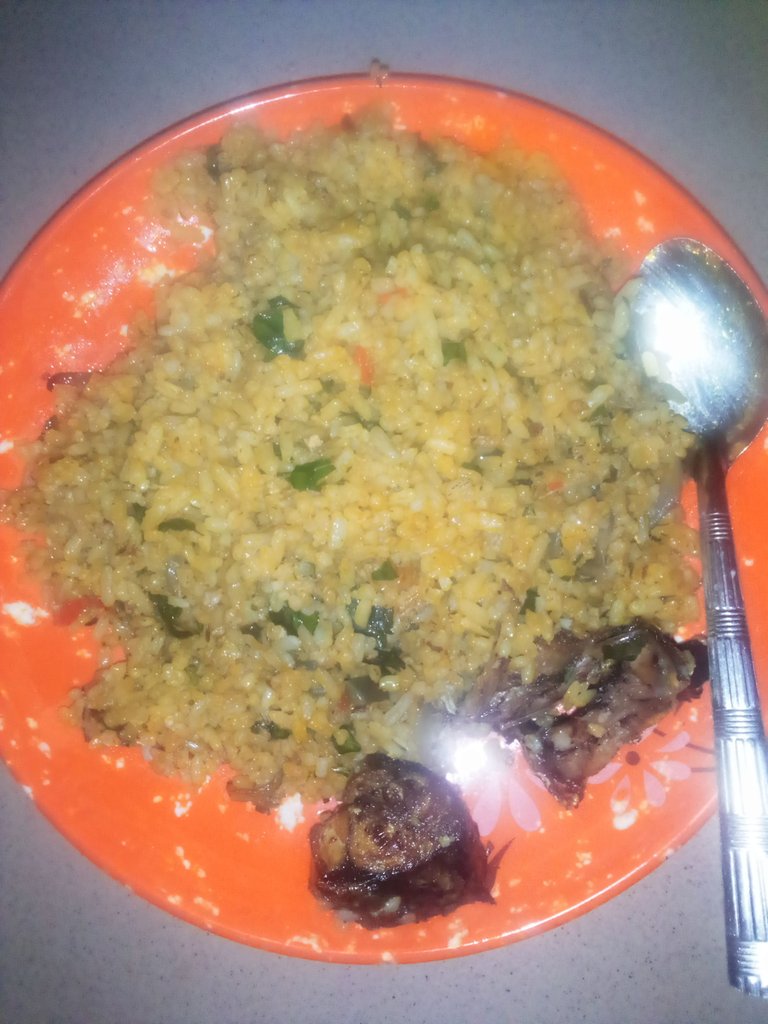 My yummy palm oil rice
---
Thank you all for reading.
Feel free to drop comments below.
Your's Truly
Didiee♥️
---
---