WE#84 - FOUND EXPRESSION AND SOLACE IN A SONG

Music expresses feelings and thoughts without language; it was below and before speech, and it's above and beyond all words.
-Robert G. Ingersoll.
---
Reading @galenkp's post of this week's weekend engagement topic took me on a ride down the memory lane. I'm not particularly writing this post to win the engagement but to share a part of my story and how much music means to me. Who knows, I might inspire someone - that's my earnest desire.
---
Last week, I wrote about the first time I moved out of home and why. Now I'll be telling the story of "before I left home". For this reason, I'll be writing on option 2.
✨ Option two
Tell us about the most recent music or track you have began listening to and tell us why you like it, what it means to you and why.
---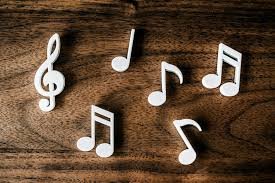 Image
In a moment of severe pain, confusion and loneliness, I found expression and solace in Tatiana Manaois's Mountains.
The Story Behind The Song
Having completed my secondary school education in 2017, like every other normal child I wanted to further my education. I tried that year, took the JAMB examination in order to gain admission into a university in my country. I had a good enough score, atleast for a first attempt - 235/400. To me that was something! Infact something hooge! 😹 Sadly, I didn't make it into the school.
2018 I tried again, the score got lower and I didn't make it again. I repeated the process till 2021. Four good years of trying to further my education and I kept failing. It hurt, I felt stagnated, left behind, like a failure....
In secondary school I was one of the smartest and best students so seeing a lot of my peers moving ahead of me made me sad. I felt lonely and started having suicidal thoughts. My parents too kind of gave up on me. I remember a time I offended dad and when I requested for money to purchase the examination form again he told me he hasn't seen the usefulness, I just keep wasting his money. That hurt a lot and I ended up getting help elsewhere. I equally remember a time when I sold at the local market, if I saw my classmates I'll hide and if I can't avoid seeing them I'll feel so shy and inferior when we're communicating.
People didn't make it easy for me too, they kept asking year after year if I've gotten into a university at last, it was shameful for me. People did say hurtful things to me which made me lose it, I became so bitter and angry, I got so rude and held grudges against many people.
When 2021 admission list came out I didn't make it again and I wept inconsolably.
A friend asked about what was wrong, after much pressure I opened up about how I was feeling, he asked me to open to a passage in the Bible (James 1:2) and read it aloud which I did. The passage says:
---
Count it all joy, my brethren, when you meet various trials.
(Revised Standard Version)
---
He encouraged me with this passage and reminded me that God's plan isn't that of men and when the time is right He'll perfect all which concerns me.
Later that day, I was surfing the net and read about a just released track titled Mountains by Tatiana Manaois. Since I already have a couple of her tracks in my phone and they are lovely, I quickly downloaded it.
---
Song Title: Mountains
Artiste: Tatiana Manaois
Lyrics
When I handed You my pieces
All the broken ones
I knew it was You I needed
Needed all along
And I don't know when I turned away
Away from who I was called to be
But I knew that when I felt Your grace
It's You that's always calling me
Now I know that You still know me
The me that You have always known
And I need for You to show me
Show me where I need to go
'Cause the mountains You moved
They would have stayed if I was on my own
So I will not move until You say
'Til you say to go, oh
I'd be somewhere lost, somewhere far away
If it wasn't for You, mm
I'd be all alone in the strangest place, yeah
If it wasn't for You
I'd be down, I'd be cold with a broken empty heart
I'd be trying to keep hold so I won't just fall apart
But you love came and told me that You will never part
And that I will never be alone
And then it told me You still know me
The me that You have always known
So I need for You to show me
Show me where I need to go
'Cause the mountains You moved
They would've stayed if I was on my own
So I will not move until You say
'Til You say to go, oh
Until You say, until You say, yeah
'Cause, I need Your grace
I need Your grace
I need Your grace to get these
Mountains to move
They would've stayed if I was on my own
So I will not move until You say
'Til You say to go, oh
---
I listened carefully to this song repeatedly and I loved it. I love the song because I feel the artiste wrote this song when she too was faced with overwhelming challenges (judging from the lyrics), I felt like there's someone else out there who could relate to my pain. It was after listening to this song that I decided to hand all my broken pieces to God because only Him could give me the grace to keep forging ahead just as it is said in the song.
---
Miraculously, in the month of September last year, I finally got admitted into the University to further my education.😊 There and then this song became even more meaningful to me.
Just imagine if God didn't come through for me just as the lyrics said, who knows I'll probably could have committed suicide or die of depression.
This song gives me consolation and reminds me that I'm never alone, each time I experience a miracle I feel God's truly with me. It reminds me to stand firm and trust God in every situation, it reminds me to seek God before making any decision.
Since then, I've been listening to this song repeatedly, everytime I feel overwhelmed or confused I listen to it and it calms my nerve effortlessly.
---
Specially, I say a big thank you to @galenkp for bringing up yet another intriguing topic. I also say thank you to @mhizerbee for always notifying me of great updates I might be interested in.
Thank you to you all too for reading and those who'll comment too, I really appreciate.
I'm didiee and this is a part of my story.
---
---