You can be a christian lady and still be sexy! Do you agree?
Two days ago, a friend put up a question on her WhatsApp status that caused a stir. She said a lady can be a good christian and still flirt and be sexy, do you agree? Matured minds only.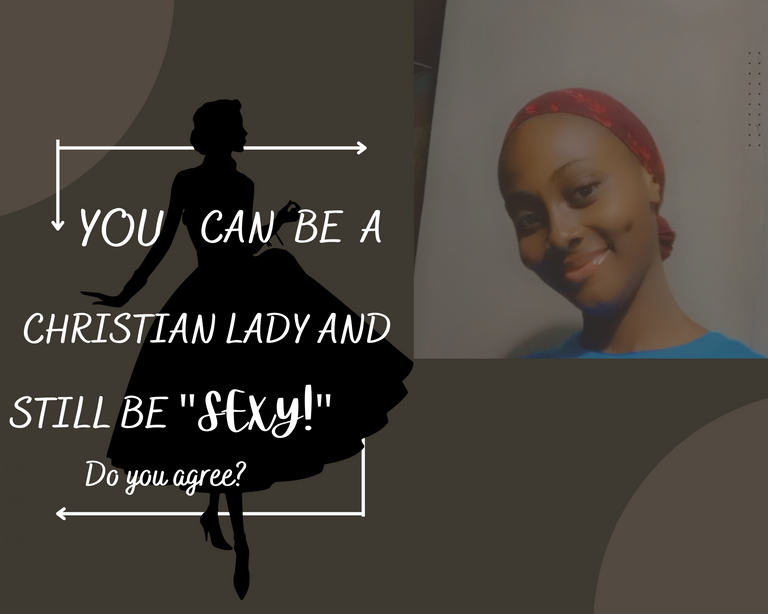 I didn't say anything about it and even if I was to answer, I won't say anything about the flirting aspect. I read some people's opinion on the issue and one person said it's sinful, it's for prostitutes etc. I want to give my own opinion here so that all the ladies and wise men on Hive can give their take too.
First, I want to say that before one hops into an argument or conversation, please use the dictionary! A lot of us spill things from our mouth and leave people wondering if we're sick in the head or something. What does sexy mean? Merriam-Webster dictionary provides us with two meanings as seen below.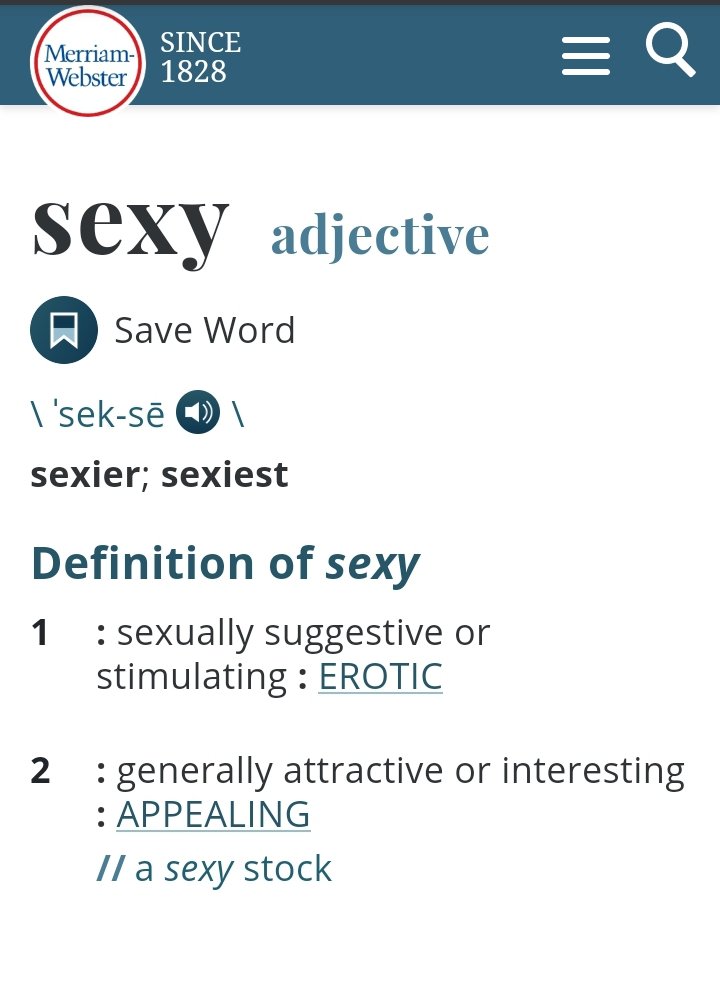 A screenshot of my dictionary
It's important for someone to always refer to what definition of a particular word they're advocating for or speaking against whenever they're sharing their opinions. I'll be going with the definition that says "generally attractive or interesting". I agree that a christian lady should be sexy, it's a must.
By saying generally attractive I believe this means attractive everywhere. A lady should be a christian and have a sexy lifestyle, sexy mind, sexy outlook too, yes! Some ladies under the guise of being a Christian have enslaved themselves to being rigid and totally unappealing. Having zero knowledge about matters pertaining to sex, relationship with opposite sex and dressing.
Being a christian in my opinion doesn't in any way hinder a lady from being attractive. Have a fair knowledge about things (when I say have a fair knowledge I mean through reading, interacting with others and not necessarily practical). Learn proper dress codes for different occasions. Take care of your physical appearance, maintain a healthy lifestyle.
Let me address sexy in terms of physical appearance.
There's a thin line between being attractively dressed and being indecently dressed. A christian lady can be attractively dressed without exposing sensitive body parts. It mustn't be big gowns every time, baggy shirts and flowing skirts, you don't have to wrap your hair always to prove you're godly, a christian or decent. You can be decent and dress fashionably.
Someone even questioned if it's right for Christian ladies to put on tight dresses. In my opinion it's okay to put on shapey clothes but when a dress is too tight and outlining, one may tend to give a different impression.
Style your clothes, have a mixture of different clothings, short, long, shapey, free etc. Learn about how to combine colours, take care of your physical appearance. Wear your makeup with moderation. It's a life you're meant to live, not a prison or cage. Be all round attractive!
Looking forward to reading your opinions on this. Look out for interesting topics like this from me every Sunday. I want to be interacting with you all on issues pertaining to relationships. Below's last week's topic in case you're interested.
I'm respectfully tagging @princessbusayo @nkemakonam89 @zellypearl @iskafan @deraaa @merit.ahama @hopestylist @eunice9200 @goodysam and @otuyanancy to share their honest opinion. It's okay to ignore the post if you do not wish to talk about it.

---
---