The Great Perseverance of the Lost and Found Happy Souls
Happiness is when you're with family, going to places and doing things together. I was so happy that we've got a chance to travel together although not all of my family members made it, so I think you have an idea of how not so big my family is, lol😁🤣.
Anyway, we had great time of exploring the island of Bohol; and we went to one of the highlights or tourist spots. The man-made forest, it is one of my favorite places to have been there since I love natures very much and the trees are really tall and captivating at least for me. They are covering the road like roof as you can see the photos.
Man-made forest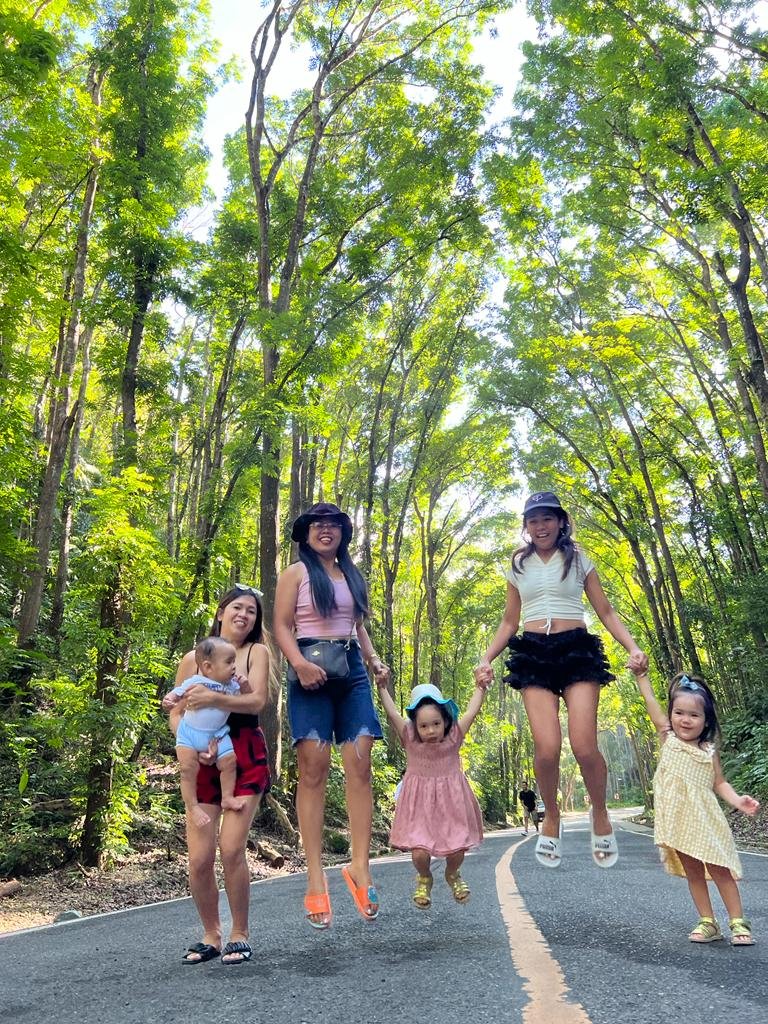 We've got some jumping pause with kids (my sister's kids). Sure, they enjoyed it too.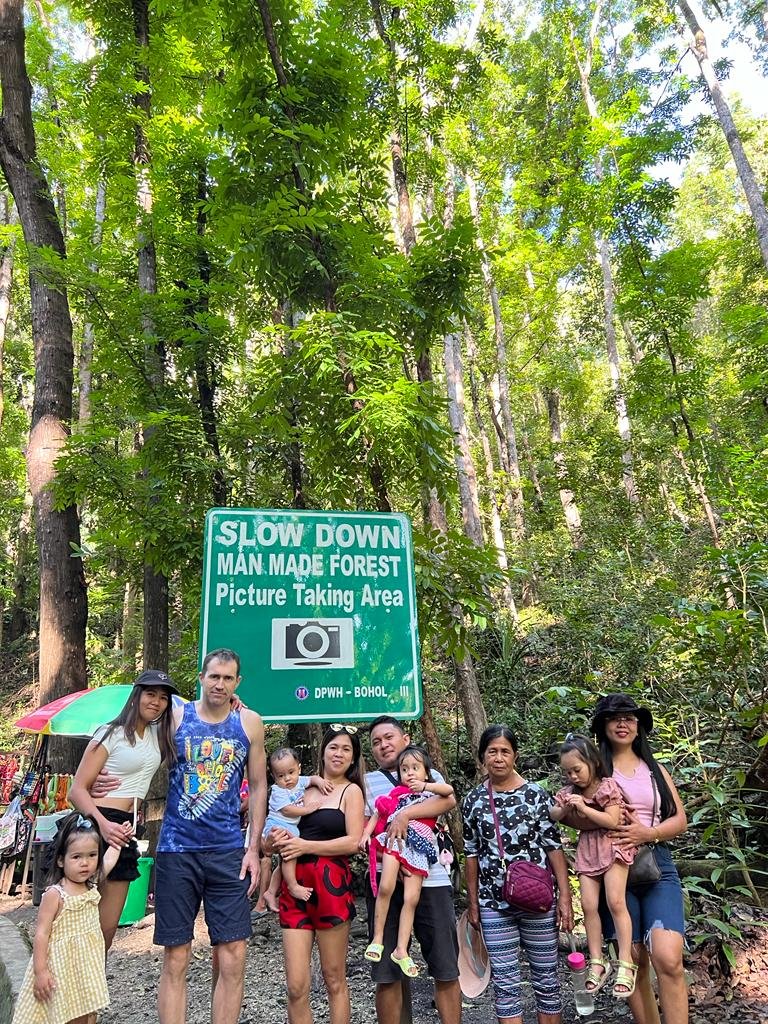 Family photo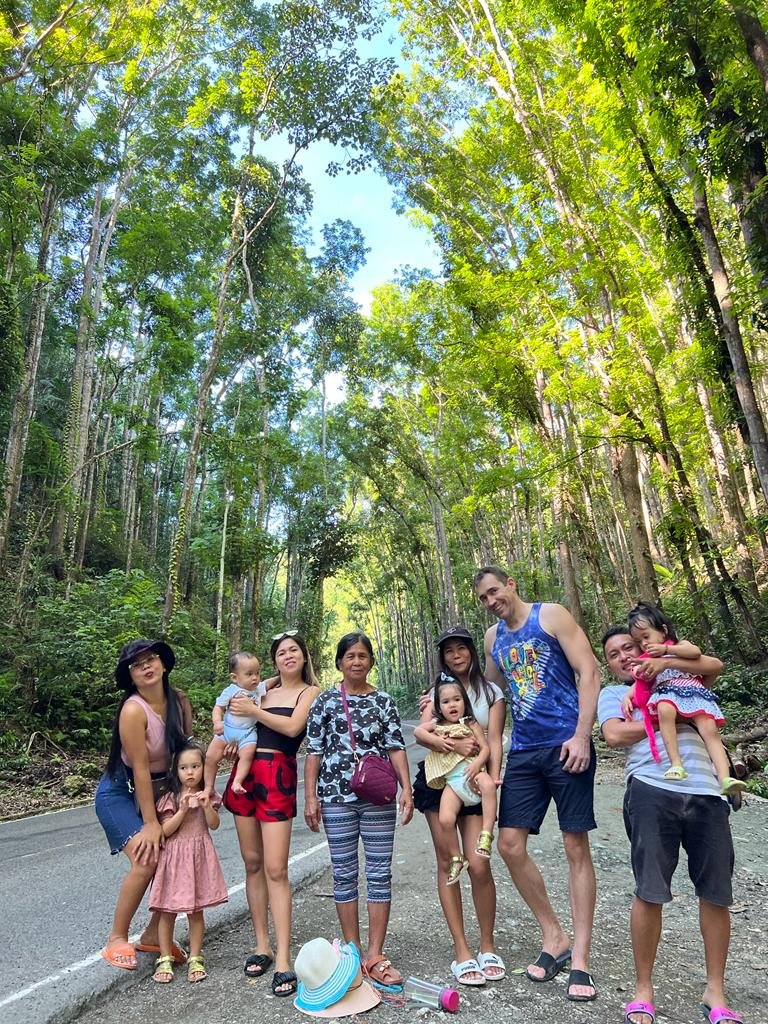 Sorry for the mess on the ground. Just to let you know that we never throw any trash anywhere here. We picked all of the stuff back with us. I believe that we can always help keep our environment clean and green.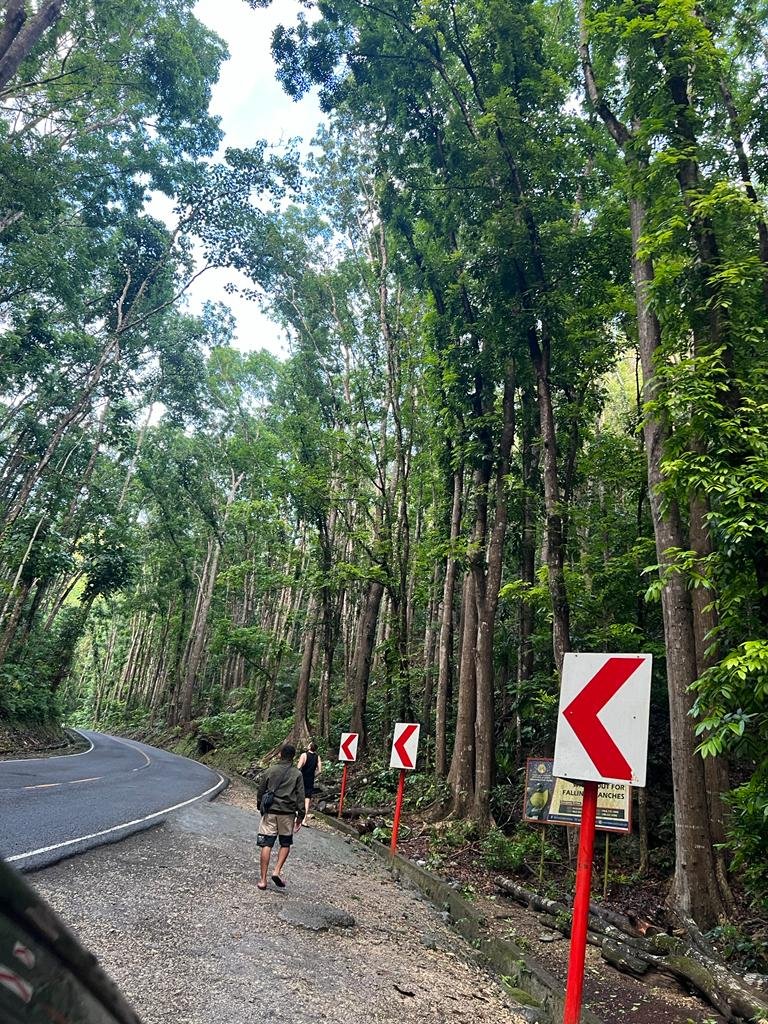 It was a bit tiring trip since we kind of got lost. Our GPS didn't work well, and we often lose our internet connection. It took us for almost two hours travel instead of just an hour, but it was worth it. I was glad our driver, my brother-in-law was so patient and eager to get where we planned to go.
I believe people there are very friendly, so it is safe to visit there. We also met some foreigners visiting the place although I didn't take any photos of them for a respect, I should say or I felt awkward pointing my camera at them, lol😂.
All of the people we met there were respectful, and they always smiled. We felt so comfortable the whole time we were there.
That would be all for this trip. I hope you guys find some time to be with your family as well. Be safe and be happy no matter what! 😉
---
---