The Green Chocolate Hills of Bohol Island
It has been a while since I am in the platform, but I have not posted any yet aside from my self-introductory post. Today, I want to share one of the places I have travelled within my country. It is one of the famous tourist spots in Bohol Island. This place is particularly in Carmen, Bohol where you can see beautiful cone-shaped hills called Chocolate Hills. The hills are basically covered in green grasses that turn brown during dry season or summertime. That's why it is named chocolate coz' of its brown color. Luckily, my family and I went there during this wet season, and we saw lots of greens which uplifted my nature loving soul.
This is the base part of the viewing deck. I found it fascinating, so I captured one shoot.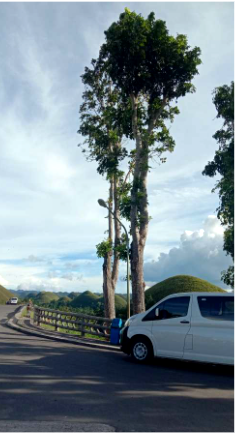 To get to the viewing deck, you need go through the 200+ stairs otherwise you fly to get there and see the beautiful surroundings, lol 🤣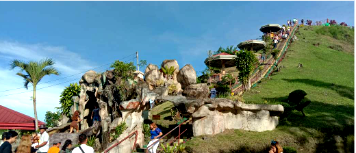 Here are some of the views you can see on the viewing deck.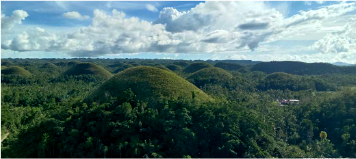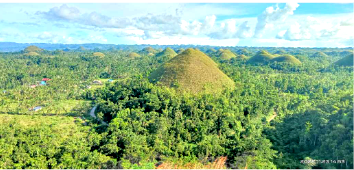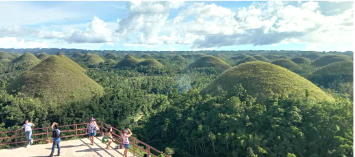 There were some tourists we met there as well, so it wasn't so boring at all; yet we took turn in getting some shots with the hills.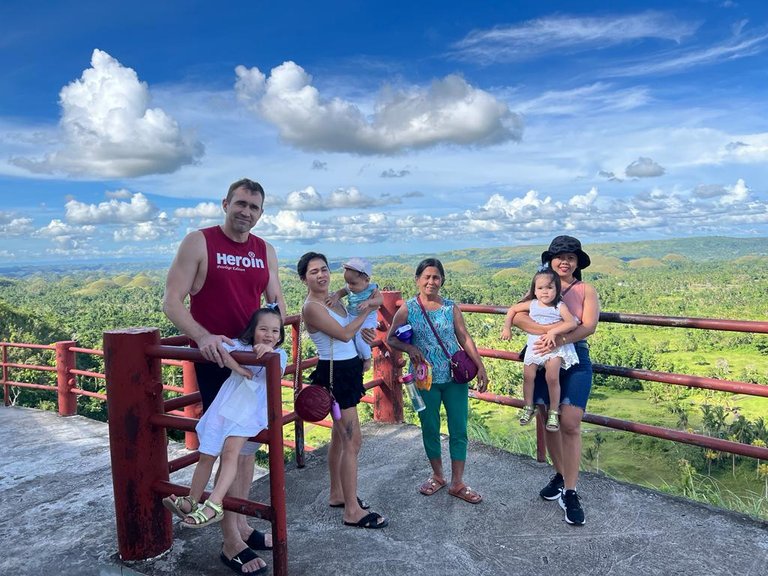 This little cute niece enjoyed the place, too. It is not really safe for kids to roam around unattended since it is so steep on the top; however, I kept my eyes fixed on this little buddy of mine so we're all safe and sound.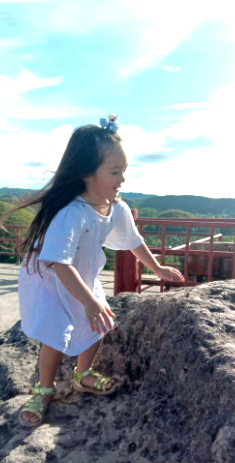 Oh! That naughty wind that blew and scattered my hair away felt so cool!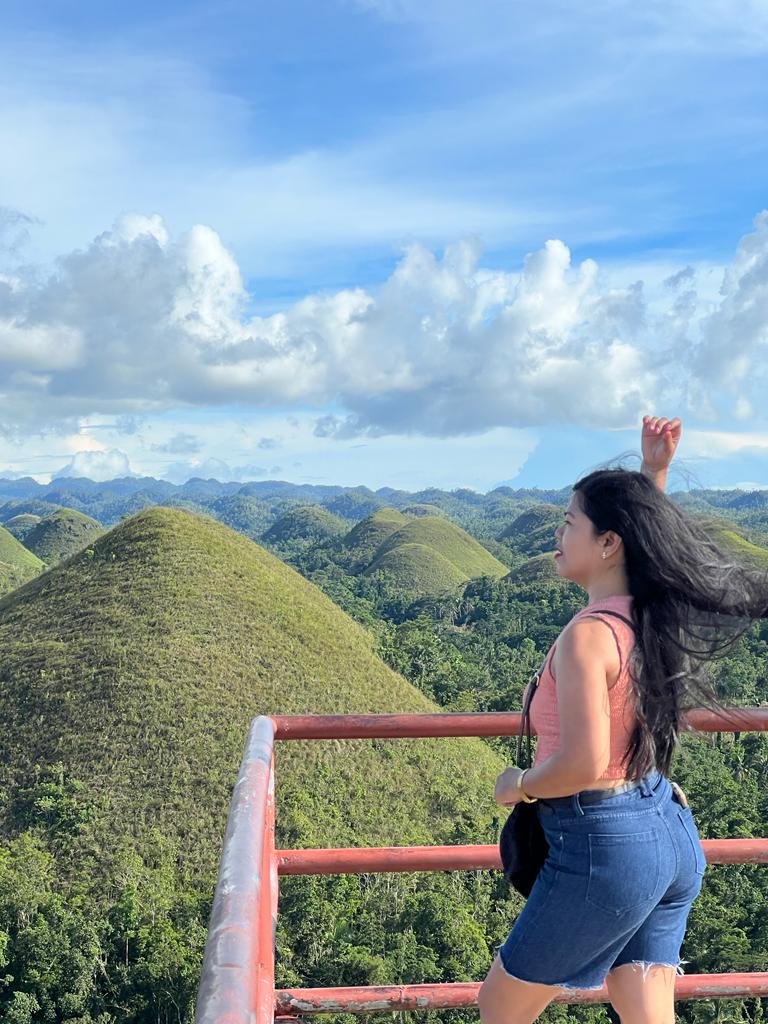 This is the other side view of the hills that also look stunning in this valley.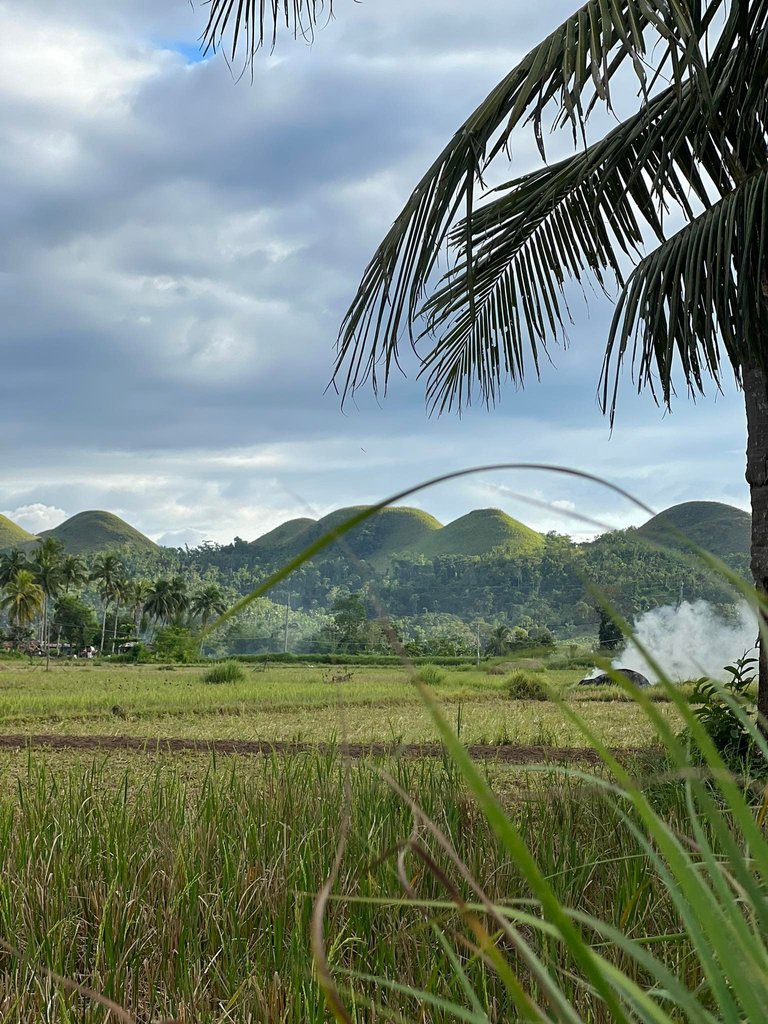 It was indeed a great visit since my sister's husband has a family there and we spent some time with them while having the privileged to climb and picked some fresh coconut fruit. That's my brother-in-law having a great time climbing the coconut tree.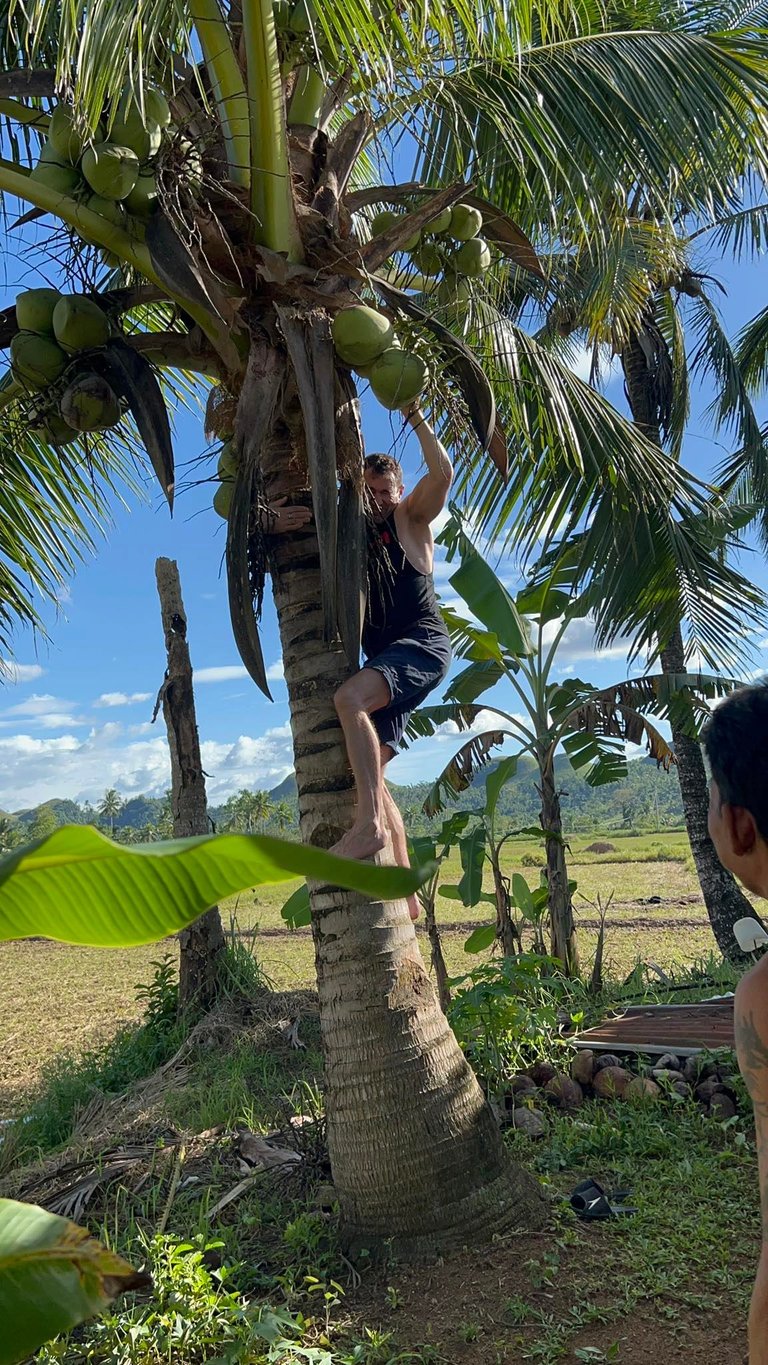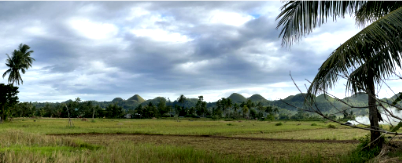 That would be all for now and looking forward to post some more adventures within this island. I hope you guys enjoyed the view and somedays visit this place as well.
Have a wonderful day to all! Be safe and be happy no matter what!
With love, @diding 😘
---
---