Playing Civilization Weekend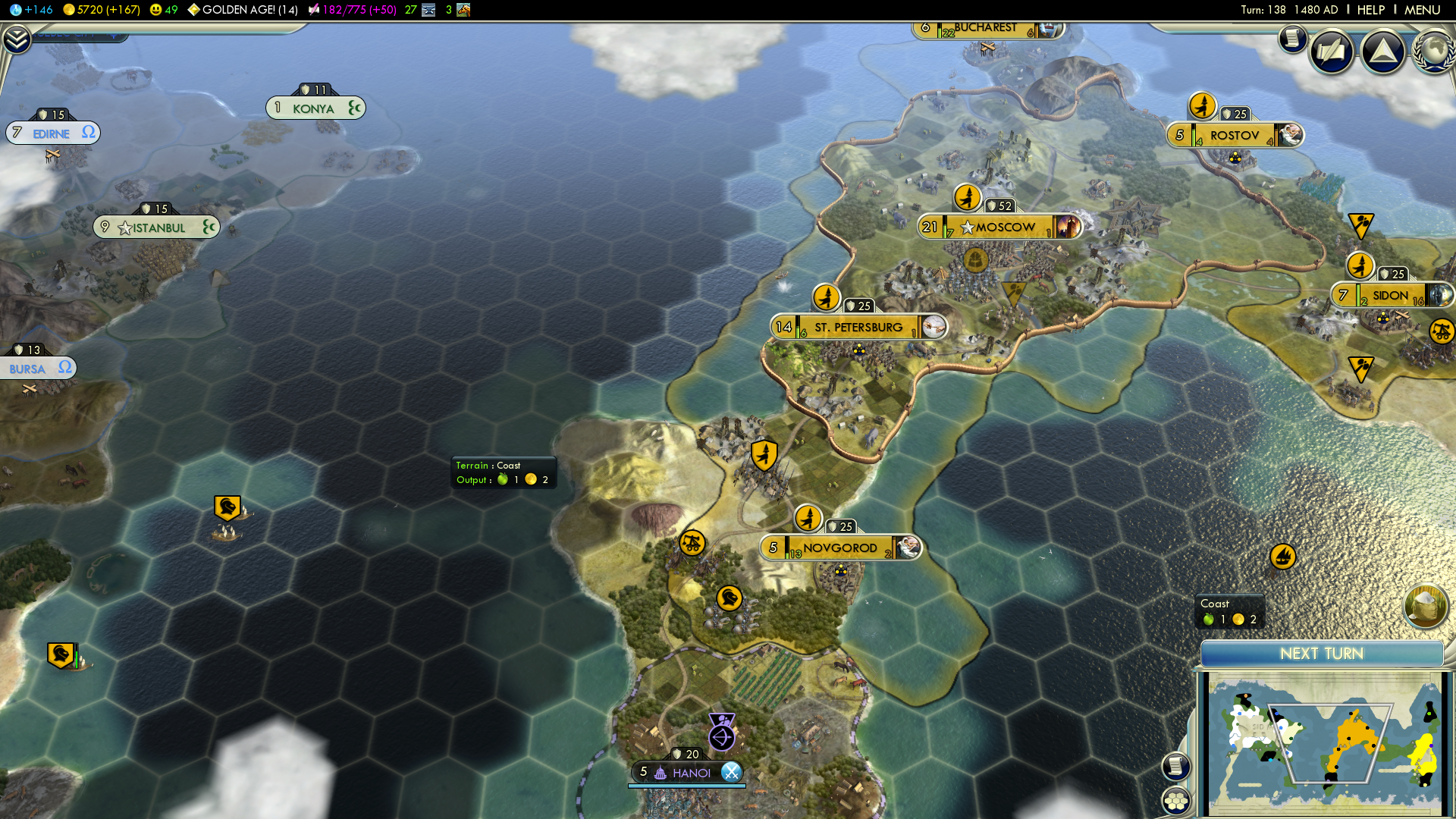 Hello Chris here, have you played Civilization? It's been a while since I played it, probably a year now. I remember in the old days (10 years ago) I could play for hours and days hehe. I mostly like strategy games, also RPGs and a bit of action, but much of the time goes to other things these days. My favorite Civilization would have to be Civilization Revolution on the Playstation I think it was. A simplified version, but a lot of gaming fun. Have you played it?
So I indulged myself in playing a bit this weekend, chose to take Catherina as there are few women to choose from.. The first rounds goes so fast and forgot screenshots hehe.😃 Got 3 cities up quickly, had a few wars and won some territory and by the year 1876 I was in the lead on several stats.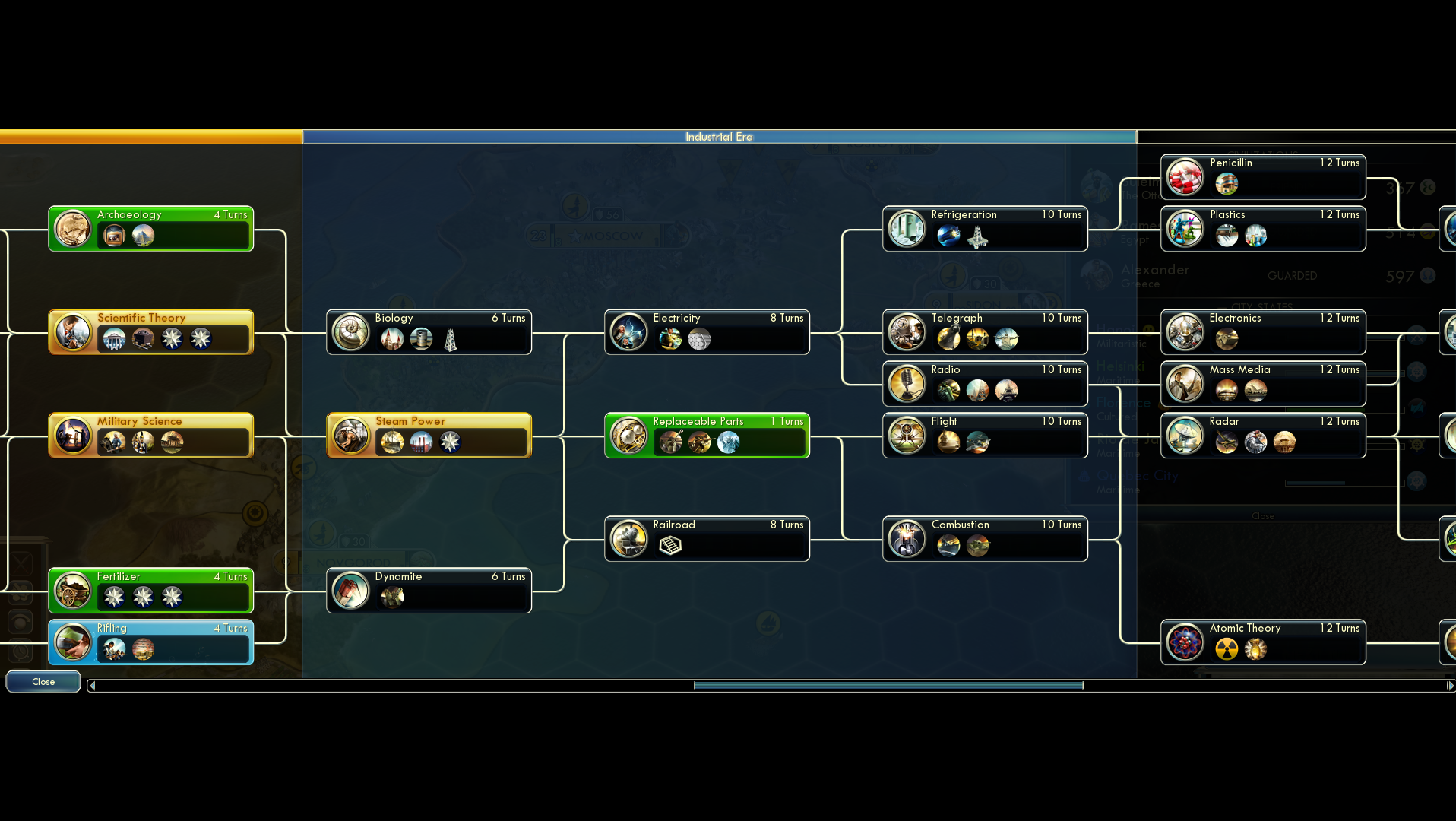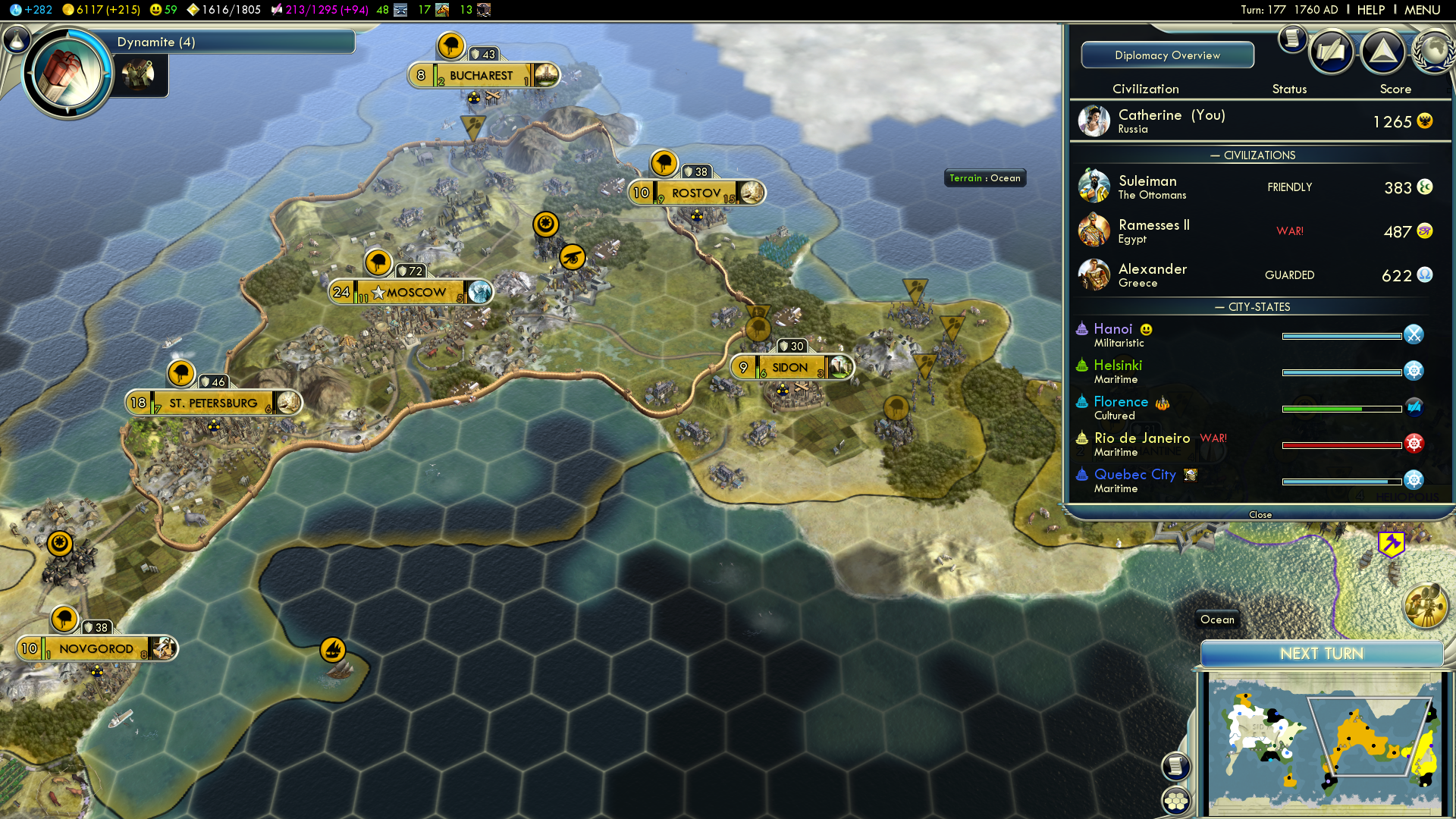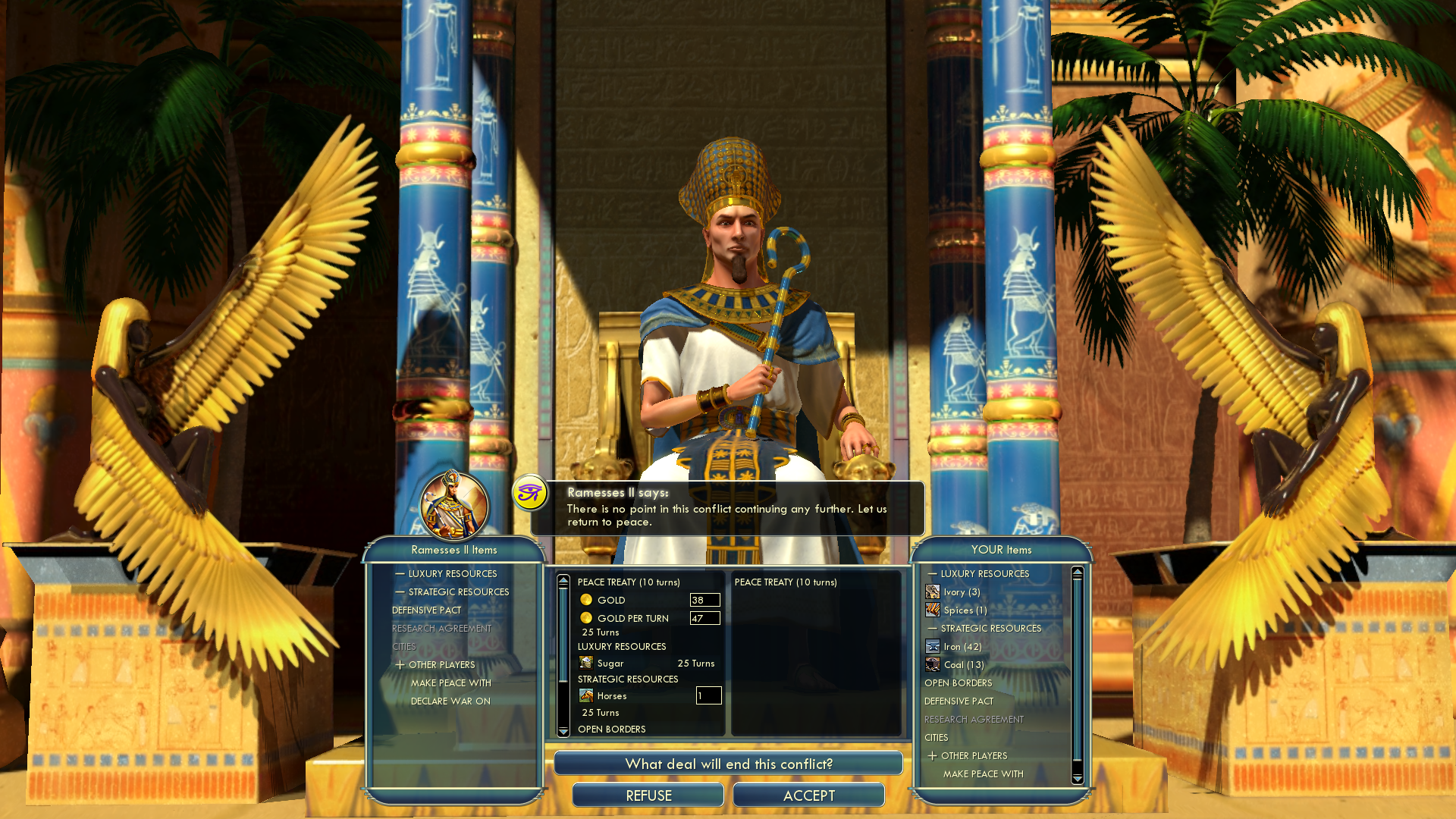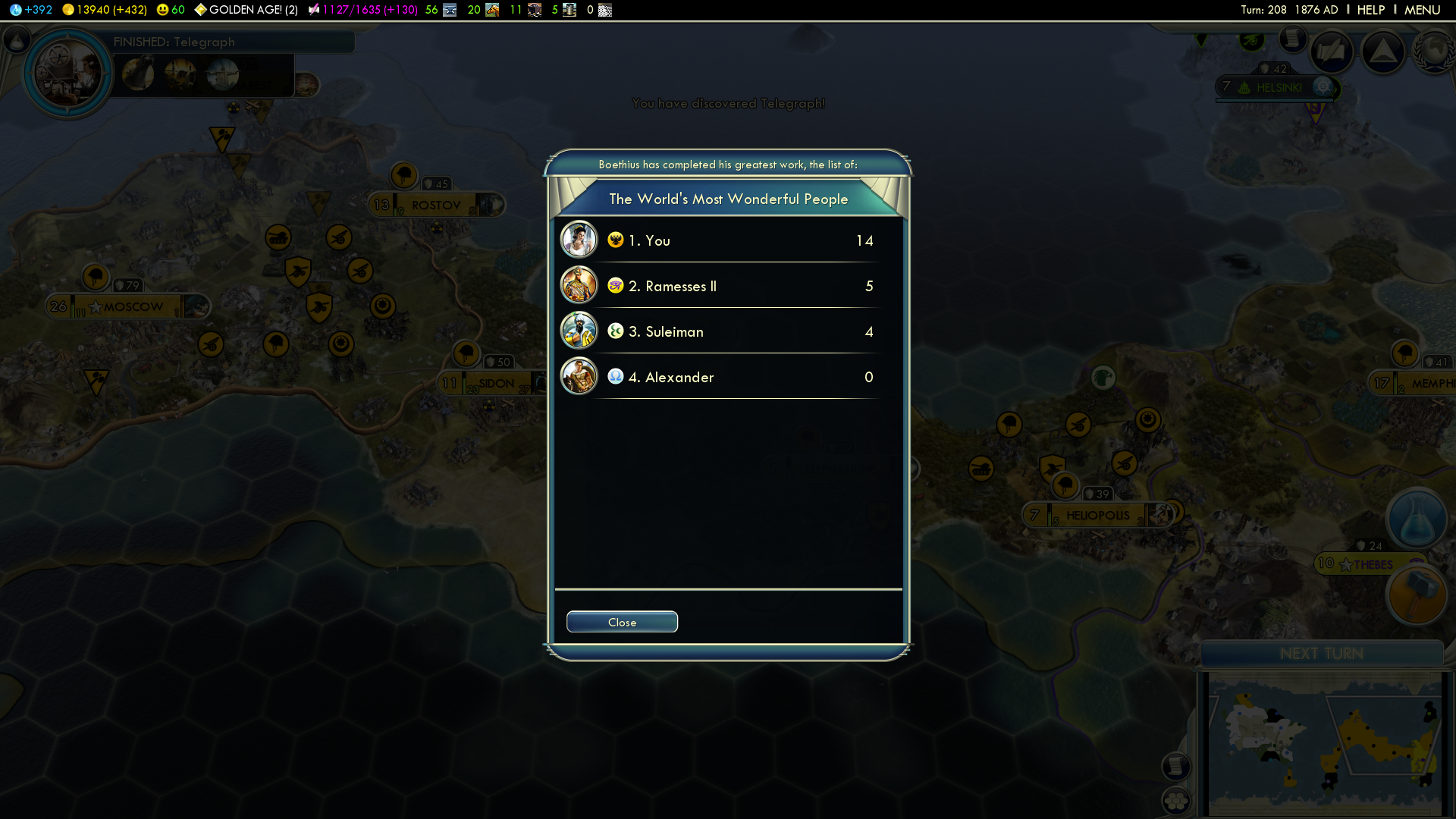 That's where I got to for now, I'll see if I might continue next weekend. It would have been fun to start playing a little more often, as this belongs to my childhood with Atari and PC in the 90s with modem and BBS pages if I remember correctly. Do you remember those times?
Looking forward to some time off from work next week, and might share some gaming fun at weekends since the fight for the yearly author badge is still on and I should enjoy some of my old hobbies. I think this is my first post ever at @hivegc, even though I've been following you guys for years.😊 Have a great day all and thanks for reading.
Images are screenshots by me playing Civilization V : https://store.steampowered.com/app/8930/Sid_Meiers_Civilization_V/
Please do follow if you want to keep up with my next post. Any upvotes or reblogs are hugely appreciated!
Christopher
Kristiansand, Norway
Read about us? // Main page!
Latest content: Travel, Art, Article, Photo


---
---