JUST WEIRD, THAT'S ALL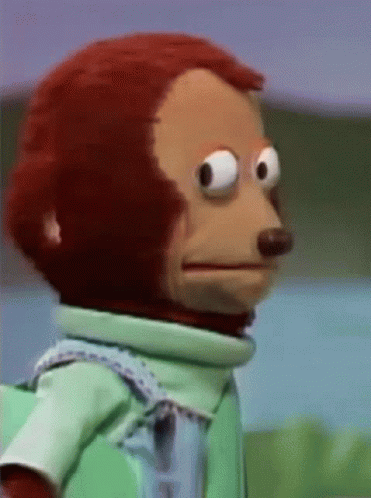 So recently I got the full doze of the weirdness of the most controversial (I don't wanna say useless though) language of all time. The only language that is consistently and continually modified. Normally it shouldn't have been a problem, but I don't know if children of nowadays are created with some little chip in their head that updates their operating systems too fast, thereby giving them the brain of an adult with the body of a child.
I came back home tired and exhausted, trying so hard to have some rest, but Junior thought that's the best time to play and shout all over the house. I called Junior like a calm and caring uncle that I am and I whispered gently to him
"take a nap kid" he seemed to protest and then I yelled with a stern face
"kid, nap". The power of force made Junior obey instantly. Well that was going perfectly to plan until I read about a child kidnapping case online and ended up thinking out loud
"gosh, I can't even imagine Junior kidnapped and his parents can't find him"
I don't know how Junior heard me, decided to add things up for himself and arrive at the conclusion that I'm trying to make him go missing. Luckily I intercepted his attempt at fleeing the house and then spent the next hour trying to convince a 6 year old that I'm not trying to kidnap him.
It was a tedious attempt as he was bent on staying away from me. I can't blame him though. We once played hide and seek and I ended up locking him inside a water drum and pretended to his parents that he was missing. Don't judge me though, all I wanted was just so he could win the game.
But then how someone thought that combining such innocent words like kid and nap to form such a vile word like kidnap is beyond me though. Perhaps English was written by mentally unstable weirdos who just went like
Weirdo 1: "hey, what do you think we take kid and nap (since kids love to take a nap), join the two to form kidnap, then interpret it as a form of hustle for fellow weirdos like us"
Weirdo 2: "sounds like the idea of the century. Let's dooo iiiiiittt!" and boom we have the word.
I don't know if I'm the only one who sometimes don't see the need for musical movies. So just picture that script writer trying so hard to design an effective dialogue and then just thinks,
"but but I can be the next John Lennon", then tries to make Chris Brown out of Ryan Reynolds. Then Timberlake will be in his corner office licking his lips as he goes through his phone thinking
"who needs new music hits when you can still earn tons of money simply being a composer for a confused scriptwriter".
Six months later and all you have is a medley of short music videos with poor dialogue, catchy music punchlines and overnight music superstar actors looking like Charlie Chaplin trying to play James Bond.
I mean let music be music and let movies be movies. Let T-Pain deceive me with his autotune, while Jet Li walk on leaves and make Einstein look like a knucklehead.
Okay take Game of Thrones for example, such an exemplary and educating movie. It taught me or should I say the young ladies of our time that no matter how stupid and naive you are, you only need to be deflowered through the doggy style, and your brain will open up and make you one of the smartest and most intelligent amongst your people; A case study of Sansa Stark.
But the one that baffles me is horror and alien movies. What's its aim? Is it to show us how stupid people can be or just to portray their endless series of bad decisions? There's either that group of dumb kids who know a place is haunted but are still stupid enough to risk their lives for it or those group of idiots who just need to stay quiet for the alien to pass, but just can't stay one place or comport themselves.
Then they die and it just feels like a circus of stupidity where they all deserve to die. But then they're just interpreting a script and perhaps it's the dumb and clueless scriptwriter who deserves to die along with the director.
Welcome to my blog, you can relax and be rest assured of quality content on diverse topics. You're free to air your views and opinions in the comments section, and It'll be my pleasure to learn and engage

---
---