THE REAL PLAYER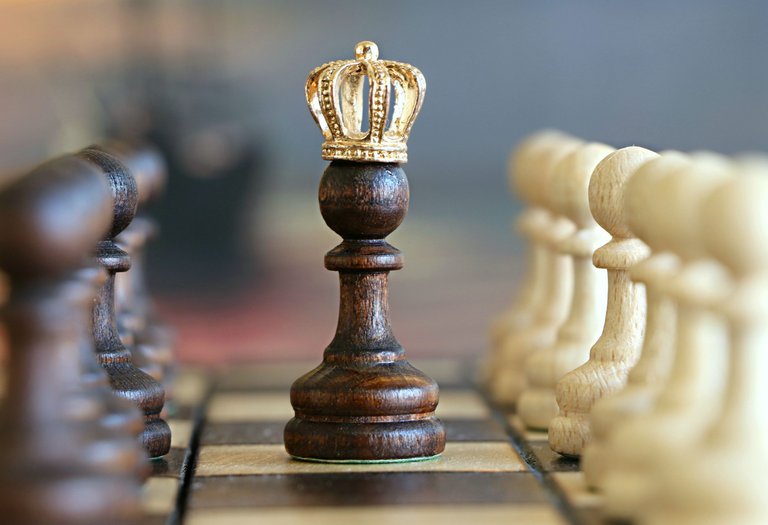 Source
It's another summer of movement. A summer of a new house, a new environment, a new school and new friends. Yuck! I don't like friends, especially those from my gender, those feminine, fragile and vain lot. I puke at the sight of their vanity. By the way, my name is Tess and this is the story of my summer.
So we just moved houses as a result of my mom's line of work. She's a marketing specialist, and a very fantastic one at that. But to me, her brilliance is my curse because the more successful she gets, the more they send her to these mediocre communities to try and expand the brand.
Well, this particular one isn't as bad as some of the other ones, but it still meant me having to acclimatize to this new surroundings and having to contend with a new school filled with new set of losers.
Then there was the special Bryan living with his overly serious parents across the street. The little weirdo with his oversized t-shirts and an overbloated cheek always looking at the floor when he comes in contact with real humans.
Under normal circumstances, nothing would make me notice him, but then we're now schoolmates and I heard he's top of the class and I can't stand playing second fiddle to this dude. Honestly speaking, his grades are quite extraordinary. Don't get me wrong, I'm brilliant and I'm always top of my class, but Bryan's results are near perfect.
A serial winner that I am, I had to deviate ways to distract him and make him lose focus so I can take his place. This was because he had slightly edged me in our last test that I was ashamed to collect my script, that's when I knew that I can't beat him in a straight brain fight. He needed to lose steam for me to get ahead.
The problem though was that Bryan was a loner and had no friends, so no one seemed to know what his weaknesses are. Well, I'm smarter than most of them, so it wasn't so hard for me to notice his little writing pad with scribbles of popular sayings from comic shows. That was the loophole I explored to get close to him.
"hey Bryan" I started after bribing a classmate to switch seats with me
"hi" he replied barely lifting his face. "is he shy, or plain scared of people?" I thought.
"you like the bug show?" I engaged making reference to his writing pad. Bryan for the first time lifted his face and looked around him as if unsure of his surroundings.
"me?" he asked
"yes you" I replied trying to hide my amusement. "does it mean no human has ever talked to you?" I thought
"yes, it's one of my favorite" he answered smiling, but his face back looking at the floor as if he dropped his brain. Well, I had succeeded in my first step. After a lot of chatter, I invited him to my house so he could help me with maths since I pretended that I was struggling with arithmetics.
He looked over zealous and enthusiastic to help. I couldn't blame him though, I would be overzealous and enthusiastic to help me too if I were in his shoes.
So the plan here was to always go home early from school to study while I invite him over in the evenings during his study time and distract him with his favorite movies and shows.
Well, that was the plan until he started coming over for 'my distraction' and I found out that he was a completely different person to the timid, loner the whole school knew.
There were still traces of his shyness evident, and even though he tried to look me in the face when we conversed, he couldn't hold eye contact for more than a few seconds. I did not care though, as long as my plan was working.
We continued in this vein for a couple of weeks and sometimes we would return home from school together and would be together till late in the evening before he went home.
I was growing fond of him and on one of the evenings while walking him home, he held my hands and kissed me goodbye on the lips that sent shivers down my stomach.
On my home that night, I tried as much as possible to despise myself for allowing myself stoop so low, but all I found myself feeling was a longing for more of it. That night was also the very first time I ever texted a guy with a heart emoji first.
Whatever was happening to me, I didn't want it, but I couldn't help it. As time passed, I found myself spending more time thinking and longing to be with Bryan than studying.
Few days to the term's exams, I found that I could barely study without him by my side, and incidentally, his parents were now home more often and wouldn't let him stay out late as they wanted to spend more time with him.
After our final exams for the semester, I rushed over to celebrate with Bryan. Bryan wasn't in his class so I rushed home and after a series of calls which he never picked or returned, I decided to take the chance and go to his place.
When I got there, I was ushered in by their housemaid who called him down. Obviously his parents were not around, and when I asked why he hasn't been answering his phone, Bryan told me he had no use for me anymore.
That's when he narrated everything to me. Apparently there was a scholarship in school for the best students to study overseas. After our first test, Bryan had seen me as a potential threat especially after seeing my report from my former school and had set out to play along with me while implementing his own plan.
He had deliberately been funny and shy at the same time because he knew girls love that in guys. He had deliberately made me fall in love with him and used that to distract me from studying so that he can stroll to the best student's gong along with the scholarship.
Now that his mission was accomplished, he had no more use for me again. His parents were never home, he made up the excuse knowing I'll struggle to concentrate while he takes the time to study extra hard for the exams.
That's how I ended up heartbroken during the summer after being outplayed in my own game. Oh! Poor me, the smartest, and most brilliant of them all being played by a loser nerd. Perhaps I was the loser all along.
Welcome to my blog, you can relax and be rest assured of quality content on diverse topics. You're free to air your views and opinions in the comments section, and It'll be my pleasure to learn and engage

---
---