Recuerdos del 2° VS por categoría-Memories of the 2nd VS by category
---
Memories of the 2nd VS by category
Recuerdos del 2° VS por categoría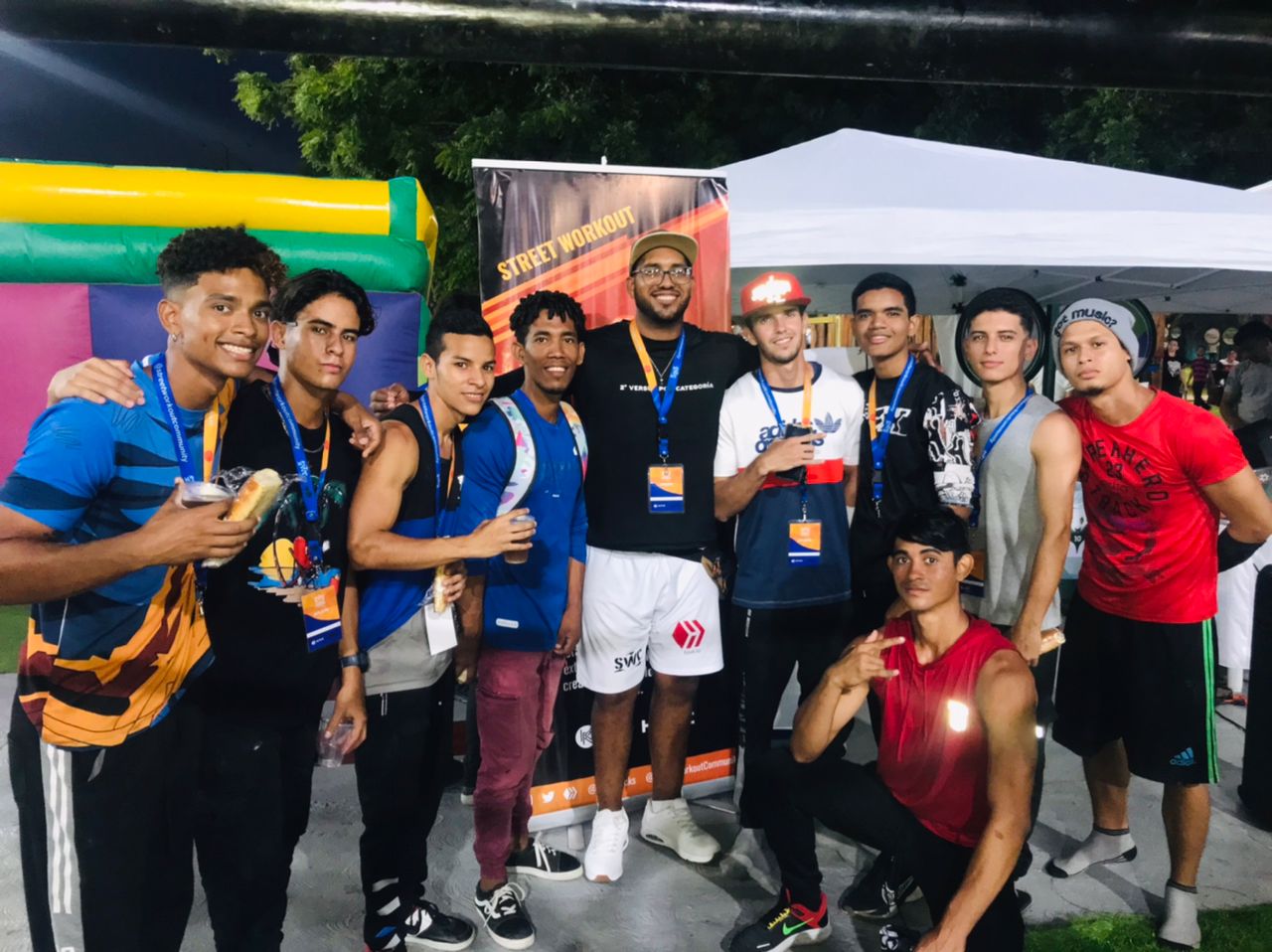 ---
---
Hola, amigos de hive y Street Workout Community. Hoy les quiero compartir unas fotografías de lo que fue el 2.º VS por categoría que fue el primer evento al que asisti y también en el cual conocí a la Blockchain de hive por parte de Manuel Ramos y SWC, el evento tuvo lugar en el Polideportivo Diego Armando Maradona aquí en Puerto cabello mi ciudad de residencia, yo anteriormente me había comunicado con Manuel Ramos y se pudo coordinar esta actividad en mi ciudad, de verdad fue un evento que disfrute demasiado junto a mis demás colegas de mi equipo que también participaron, este evento marcó el inicio de mi trayecto en la Blockchain de hive y en Street Workout Community, con la ayuda de Manuel Ramos fue aprendiendo más sobre la Blockchain de Hive y así realizar mis primeros post, y de verdad me alegro de poder formar parte de la Familia Street Workout Community y de la Blockchain de Hive y espero seguir aprendiendo más de la misma y aportar más a la comunidad. Sin más que agregar les mando un gran saludo y muchas bendiciones para ustedes.
Hello, friends of hive and Street Workout Community. Today I want to share with you some pictures of what was the 2nd. º VS by category which was the first event I attended and also in which I met the hive Blockchain by Manuel Ramos and SWC, the event took place at the Polideportivo Diego Armando Maradona here in Puerto cabello my city of residence, I had previously communicated with Manuel Ramos and was able to coordinate this activity in my city, it was really an event that I enjoyed too much with my other colleagues in my team who also participated, this event marked the beginning of my journey in the Hive Blockchain and Street Workout Community, with the help of Manuel Ramos I was learning more about the Hive Blockchain and so I made my first posts, and I'm really glad to be part of the Street Workout Community Family and the Hive Blockchain and I hope to continue learning more about it and contribute more to the community. Without more to add I send you a big greeting and many blessings to you.
---
Gracias amigos lectores, nos vemos en una próxima publicación.
Thank you reader friends, see you in a future post.
---
---
---
---
---
---
---
| Muchas gracias por leer mi publicación! | Thank you very much for reading my publication! |
| --- | --- |
---
---