The 76th session of the United Nations General Assembly and its protest speeches..
Since this Tuesday, September 20, 2020, the meeting of the General Assembly of the United Nations began, after two years without being able to hold it in person due to the pandemic, no doubt that this new meeting is being marked by the great differences that exist between several countries of the world and where this meeting format is highly questioned by several presidents.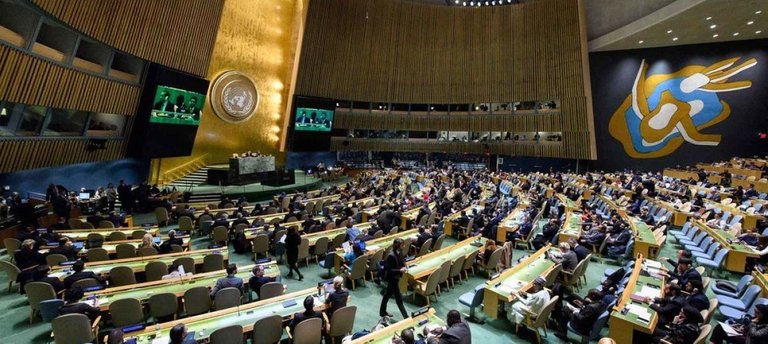 The main topics of this agenda that these presidents must deal with will be the pandemic and the inequality in the distribution of the same that left more than 6.2 million deaths in the world, as well as the world food crisis that looms a global famine and the disadvantages in trade agreements, the European conflict between Ukraine and Russia, the world inflation that affects the economies of many countries.
The emerging crisis, the climate change that has left alarming figures and temperatures never seen before, which directs the great powers to take actions to improve global warming will also be some of the issues that will be discussed in this assembly, however these points are talked about at every opportunity of the assembly without any efforts of the countries to fulfill these agreements.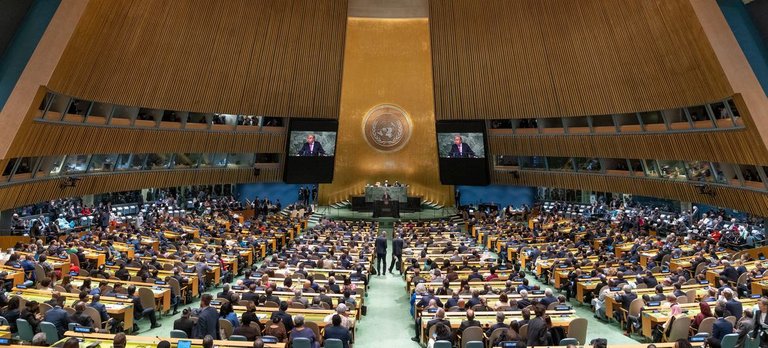 For many presidents such as the president of Honduras, the discourse that is handled is the double standard by the powers of the world such as the United States, and where multilateralism is a utopia, since it is said but never fulfilled, the great powers do not respect any of the agreements and are only for wanting to consolidate the hegemony of their governments.
On the other hand, the disrespect that takes place in the same assembly is unprecedented, on several occasions when a president takes the floor they begin to sabotage his speeches and on occasions many delegations leave while he gives his words, demonstrating the lack of respect for the people who praised by majority their president to represent them.
Let's hope that the mechanism of future meetings can change and the agreements that can be reached in the different urgent, necessary and decisive matters for future societies can become concrete and respect the self-determination of the peoples and their independence, as well as their religions and cultures, so that there can be a better planet.
---
---