6 Imposing Structures of the Capital [ENG/ESP]
6 important structures of the city of Buenos Aires captured under night photography reflecting its maximum splendor and magnificence.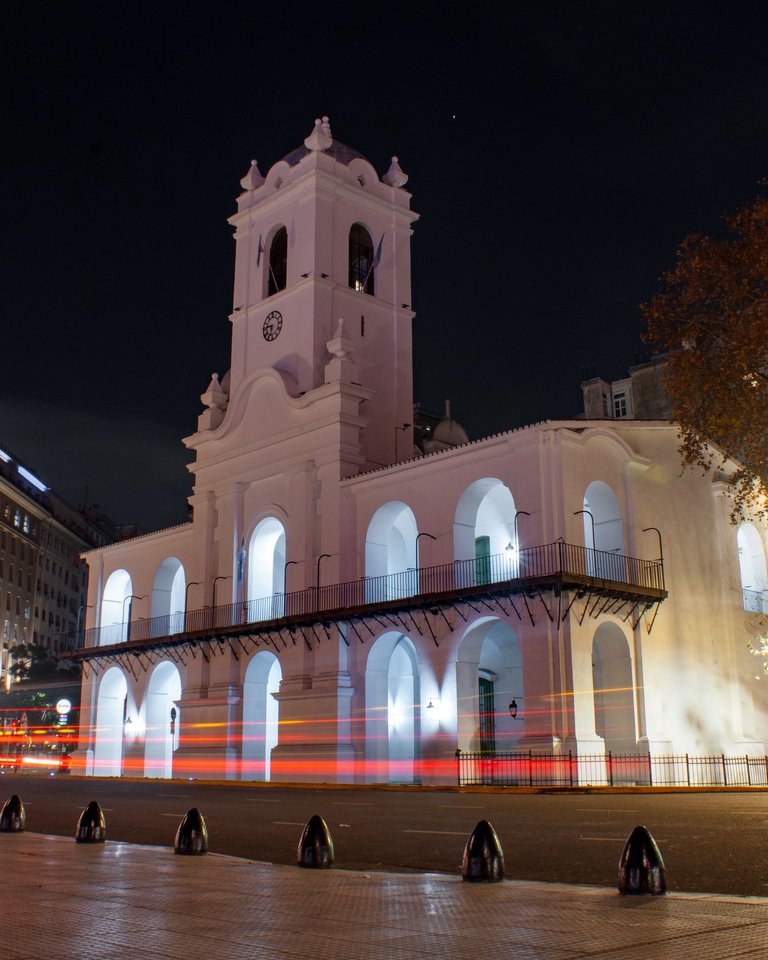 Greetings dear friends! Today I bring you a series of photographs of six of the most important buildings and attractions of the federal capital, in which I present in the first place the Cabildo of Buenos Aires with its attractive night aspect. In the second photo you can also see in the background on the left the tower of the Buenos Aires legislature who accompanies the Cabildo in composition.
Then I show you the metropolitan cathedral accompanied by the tower of the public administration building and for the next one a view of the pink house next to a water fountain. All these photos were taken from the Plaza de Mayo.
Saludos queridos amigos! Hoy les traigo una serie de fotografías de seis de los más importantes edificios y atractivos de la capital federal, en la cual les presento en primer lugar al cabildo de Buenos Aires con su atractivo aspecto nocturno. En la segunda foto también puede observarse al fondo a la izquierda la torre de la legislatura porteña quien acompaña en composición al Cabildo.
Posteriormente les muestro la catedral metropolitana acompañada por la torre del edificio de la administración pública y para la siguiente una vista a la casa rosada junto a una fuente de agua. Todas éstas fotos tomadas desde la plaza de mayo.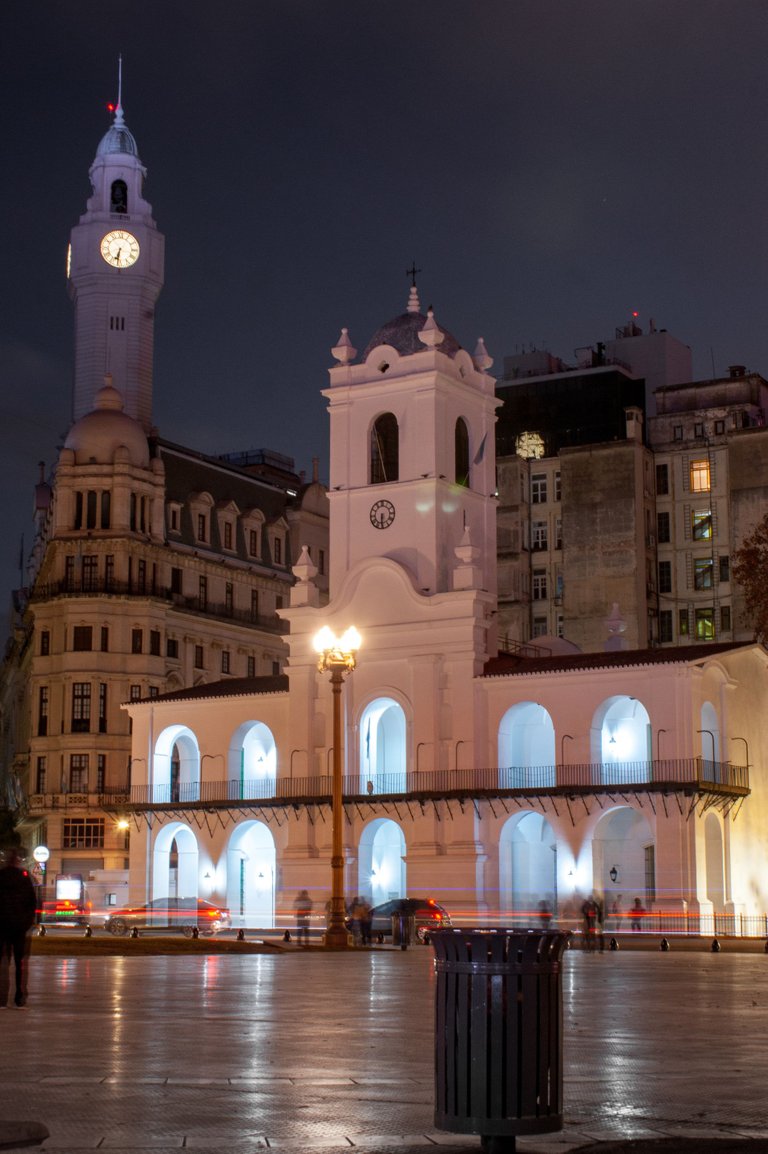 Buenos Aires Cabildo. (Cabildo de Buenos Aires.)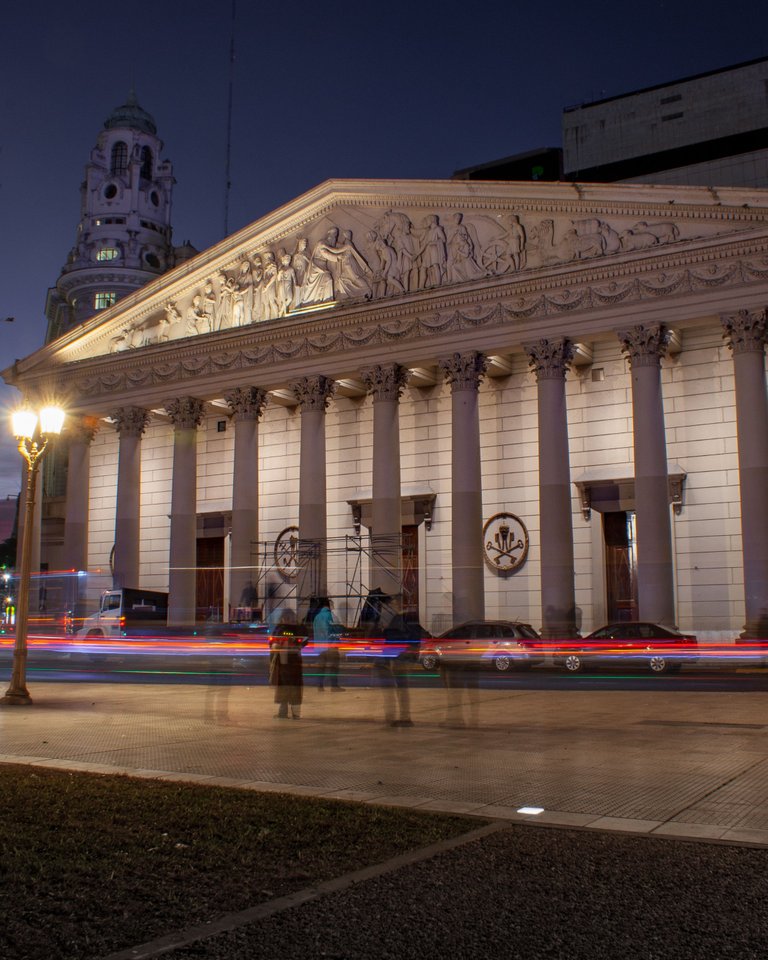 Metropolitan Cathedral. (Catedral Metropolitana.)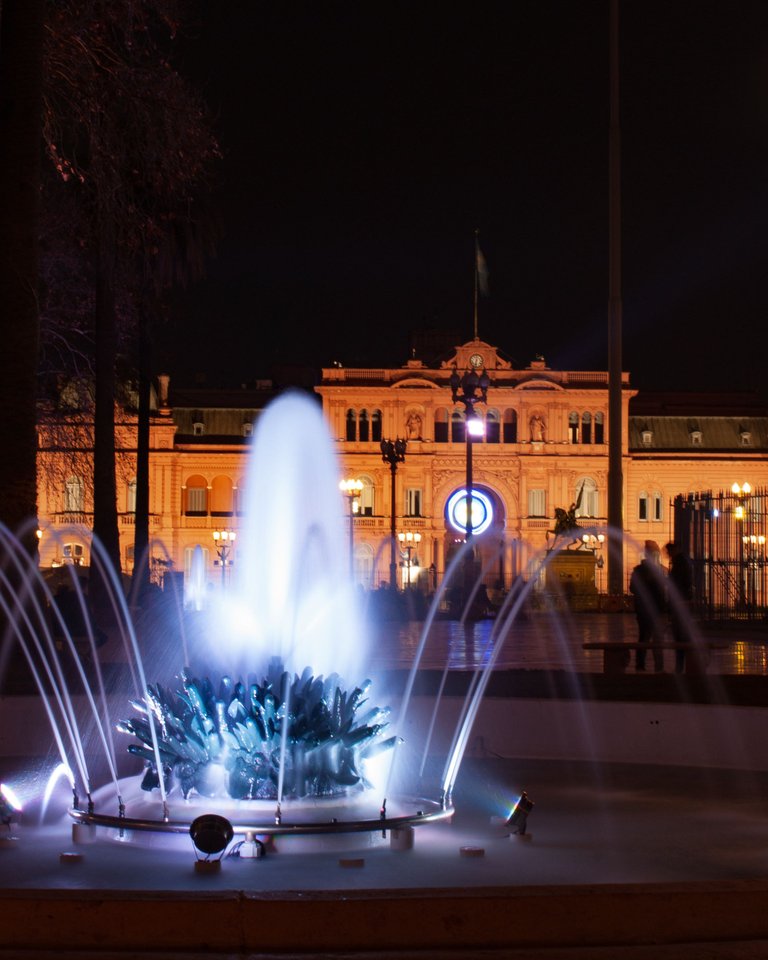 Pink House - Government House . (Casa Rosada - Casa de Gobierno.)
On the other hand we have another relevant structure or building with an important architecture. It is the Bencich building and its famous dome, seen at night. This building is located about 4 blocks approximately from the Plaza de Mayo, so I walked a little to take some shots of its appearance in the evening hours.
Por otra parte tenemos otra estructura o edificio relevante y con una importante arquitectura. Se trata del edificio Bencich y su famosa cúpula, vista desde la noche. Este edificio se encuentra a unas 4 cuadras aproximadamente desde la plaza de mayo, así que caminé un poco para hacer algunas tomas de su apariencia en las horas de la noche.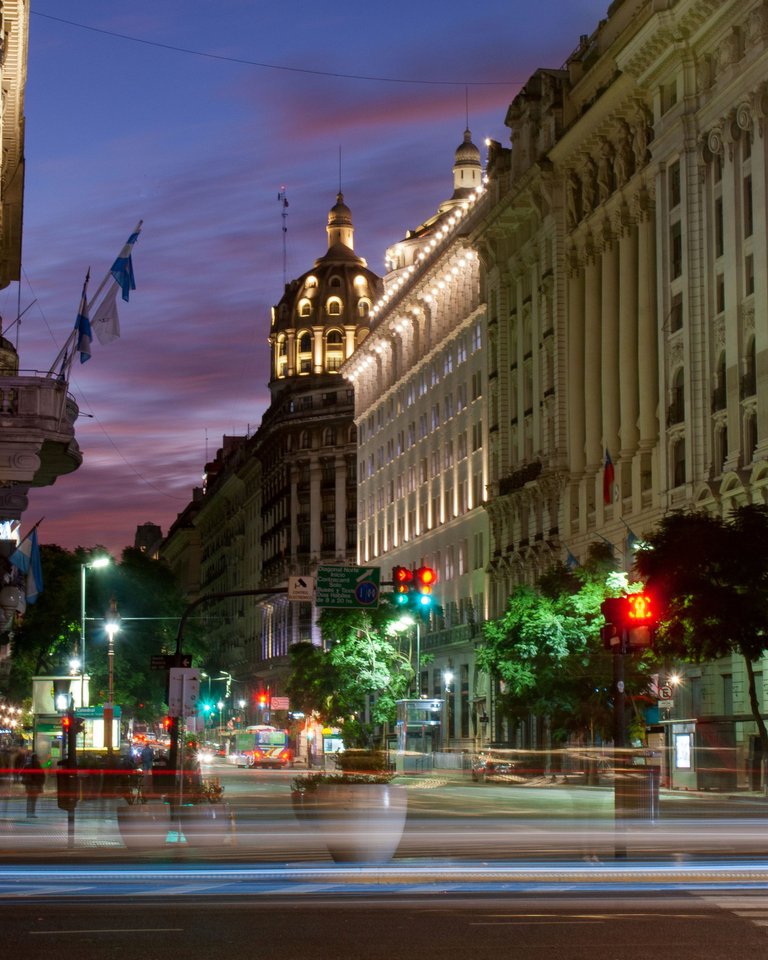 View of the Bencich building from plaza de mayo at 70mm focal length.
(Vista del edificio Bencich desde plaza de mayo a 70mm de distancia focal.)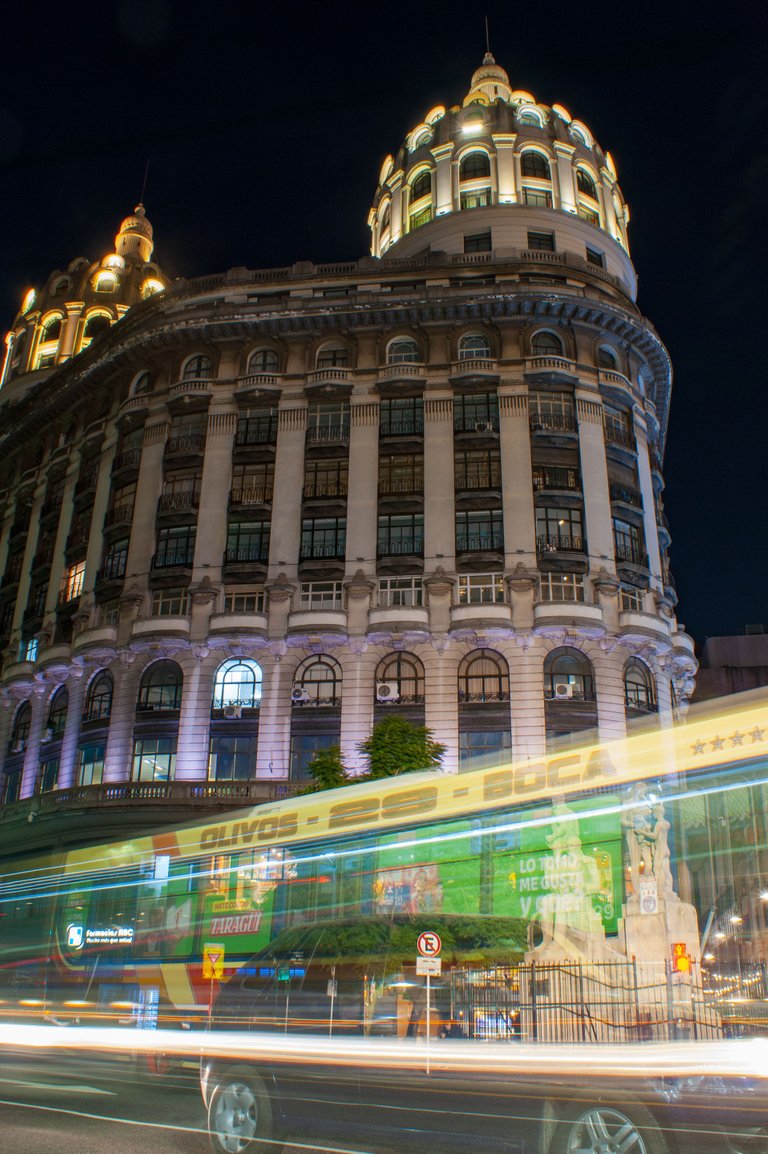 Front view of the building. (Vista frontal del edificio.)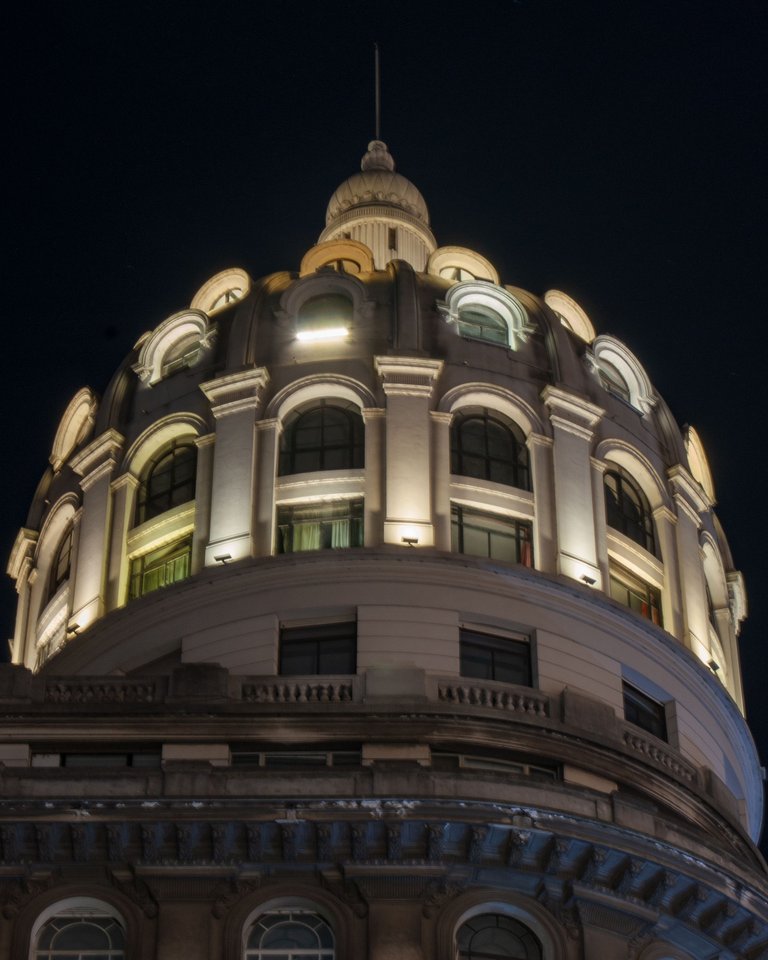 Dome of the Bencich Building. (Cúpula del edificio Bencich.)
We went from the neighborhood of San Nicolas where I took the first pictures to the neighborhood of Monserrat where is located the congress of the Argentine nation, which I also show you a little of its imposing structure or building along with the building of the confiteria del molino, the latter an abandoned building that was history and relevant at the time but remains pending a future reopening.
Pasamos del barrio de San Nicolás en dónde tomé las primeras fotos al barrio de Monserrat en dónde se encuentra ubicado en congreso de la nación argentina, el cual también le muestro un poco de su imponente estructura o edificación conjuntamente con el edificio de la.confiteria del molino, este último un edificio abandonado que fue historia y relevante en su momento pero que se mantiene al pendiente de una futura reapertura.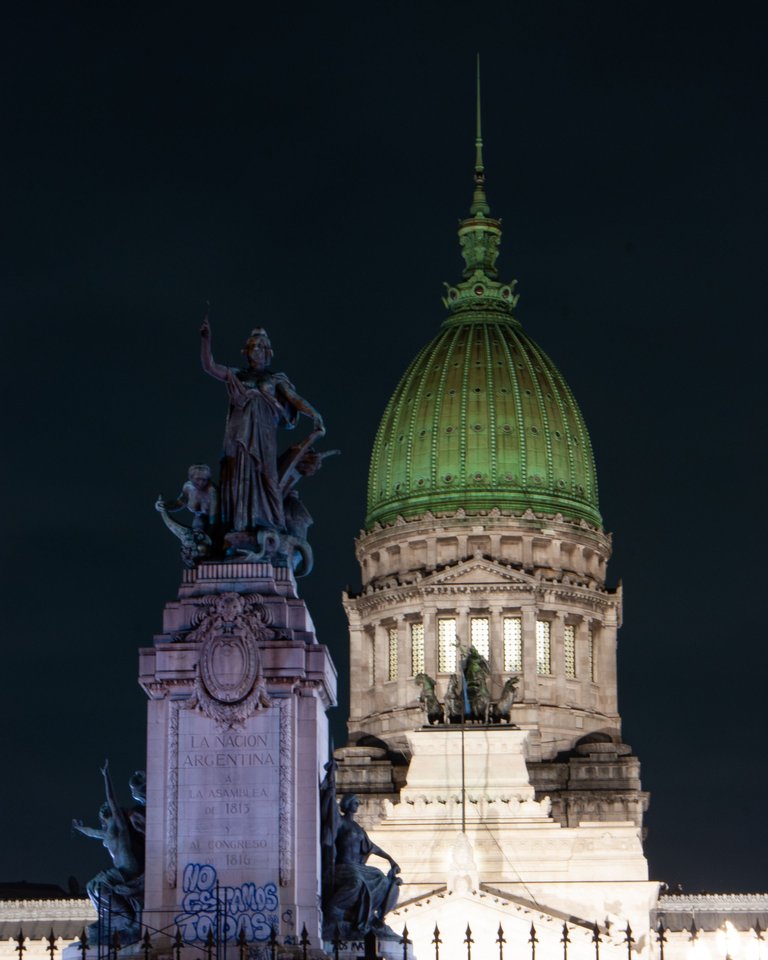 Dome and statue of the Congress. (Cúpula y estatua del Congreso.)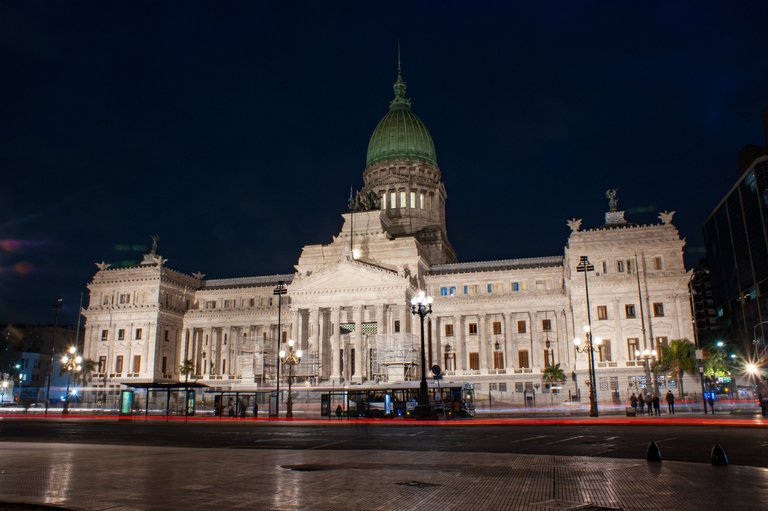 Complete view of the National Congress.
(Vista completa del Congreso de la Nación.)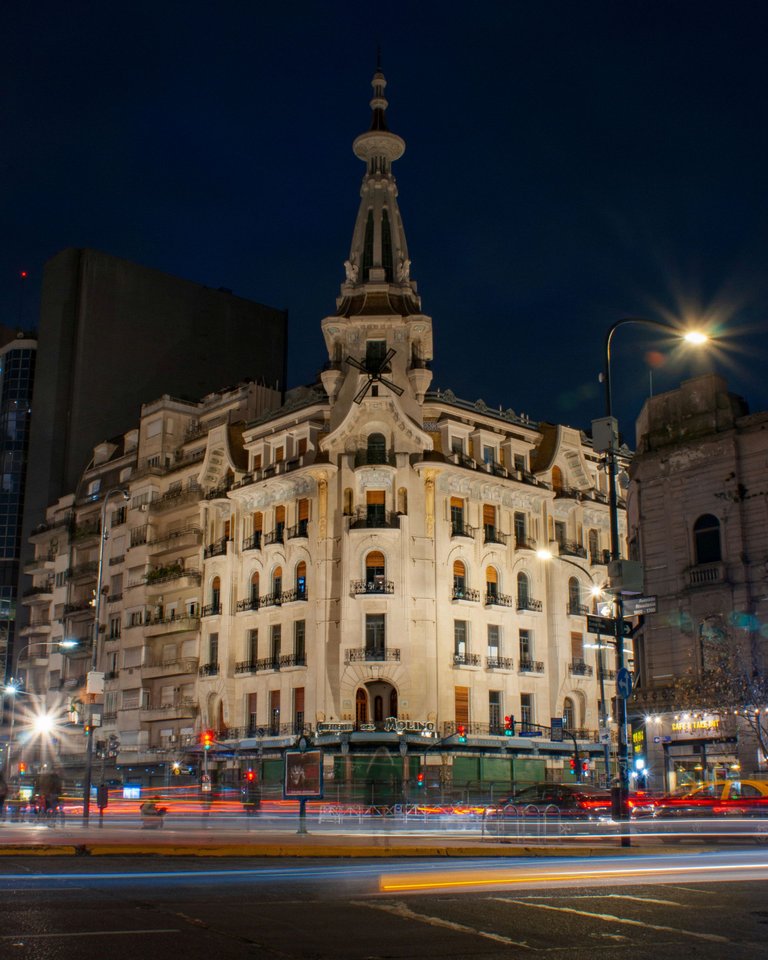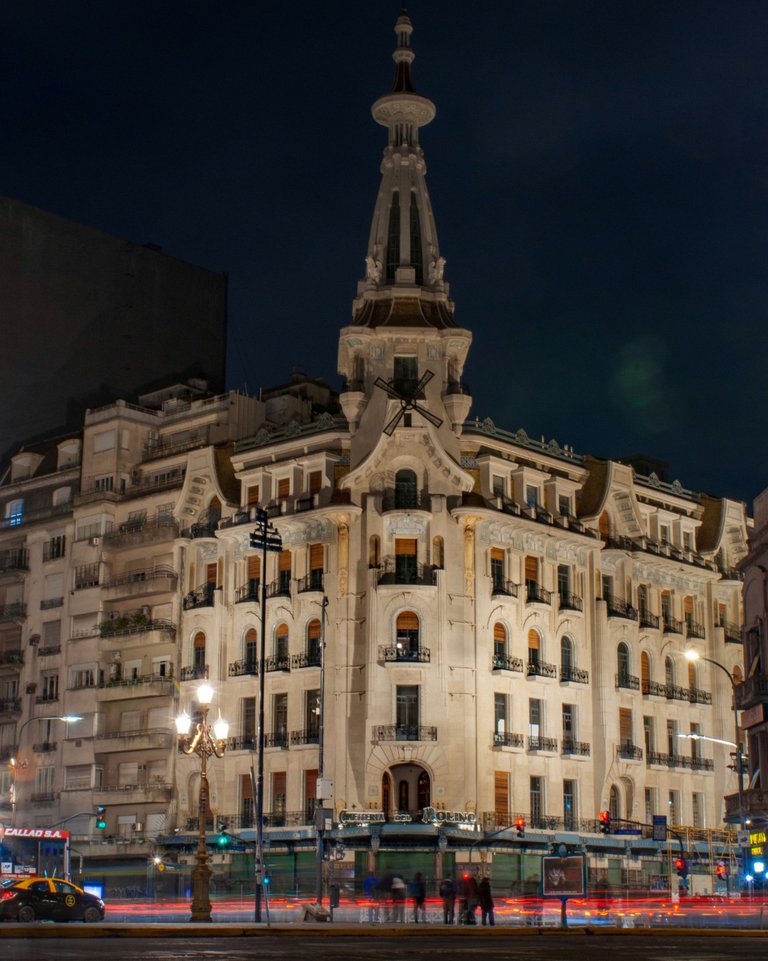 El Molino Confectionery. (Confiteria El Molino.)

All the photos and texts in this post are my authorship.
(Todas las fotos y textos presentes en éste post son de mi autoría.)


---
---