Englishmen's Tower (Monumental Tower) [ENG/ESP]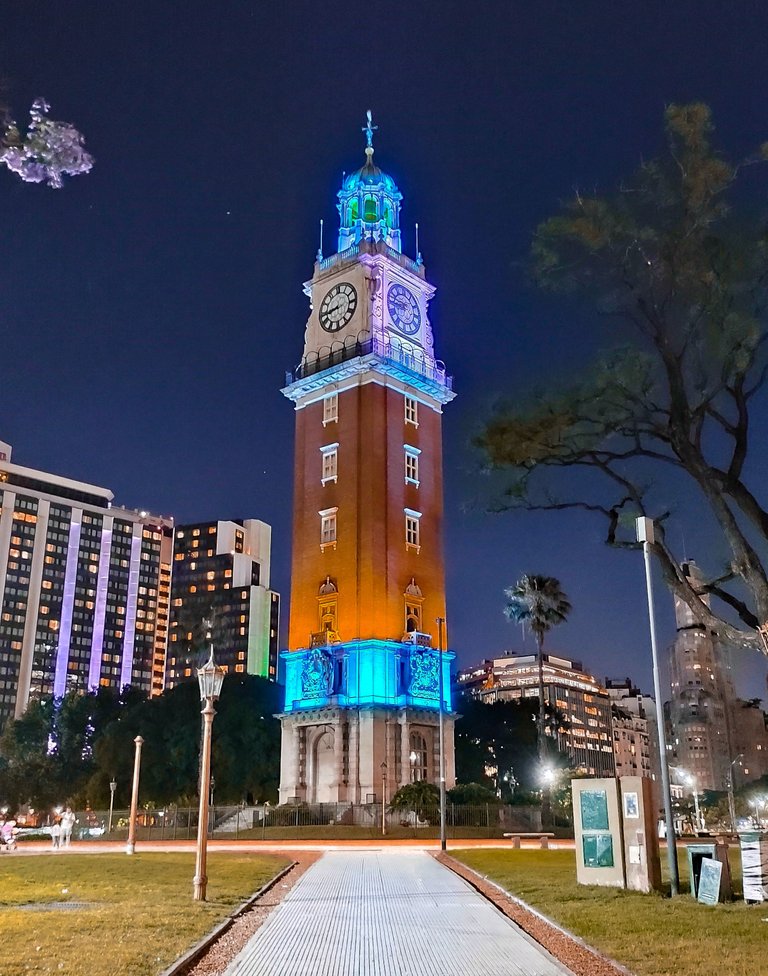 Hello to all friends of Hive! I hope you are very well, I want to introduce you to a monument that is located in the city of Buenos Aires, more specifically in the neighborhood of retiro. A couple of days ago I was in this place at night and I stopped to take some pictures of this beautiful tower and later I decided to come during the day and capture some more.
Hola a todos amigos de Hive! Espero que estén muy bien, quiero presentarles un monumento que se encuentra ubicado en la ciudad de Buenos Aires, más específicamente en el barrio de retiro. Hace un par de días estuve por este lugar en horas de la noche y me detuve a sacar algunas fotos de esta belleza de torre y posteriormente decidí venir durante el día y capturar algunas más.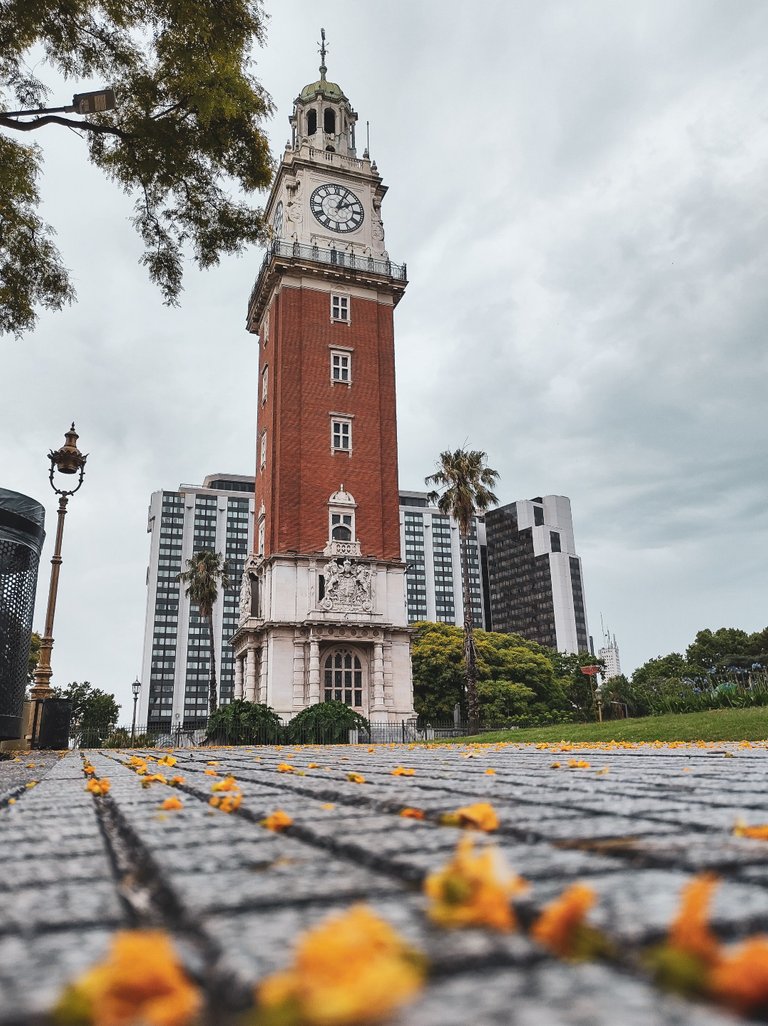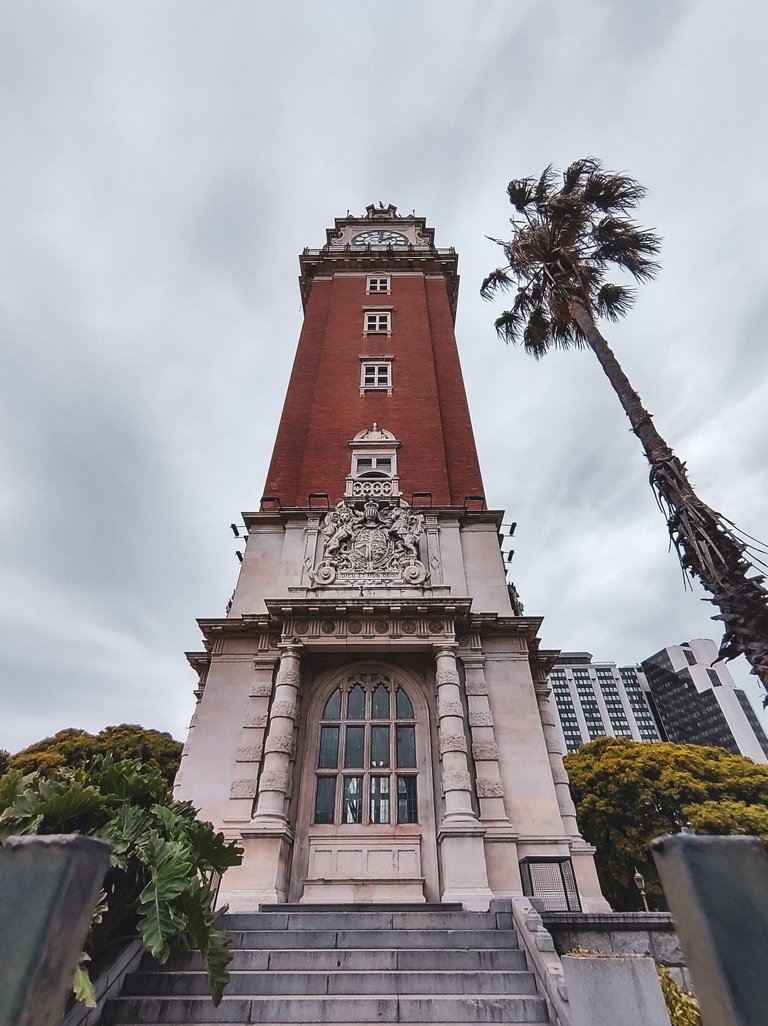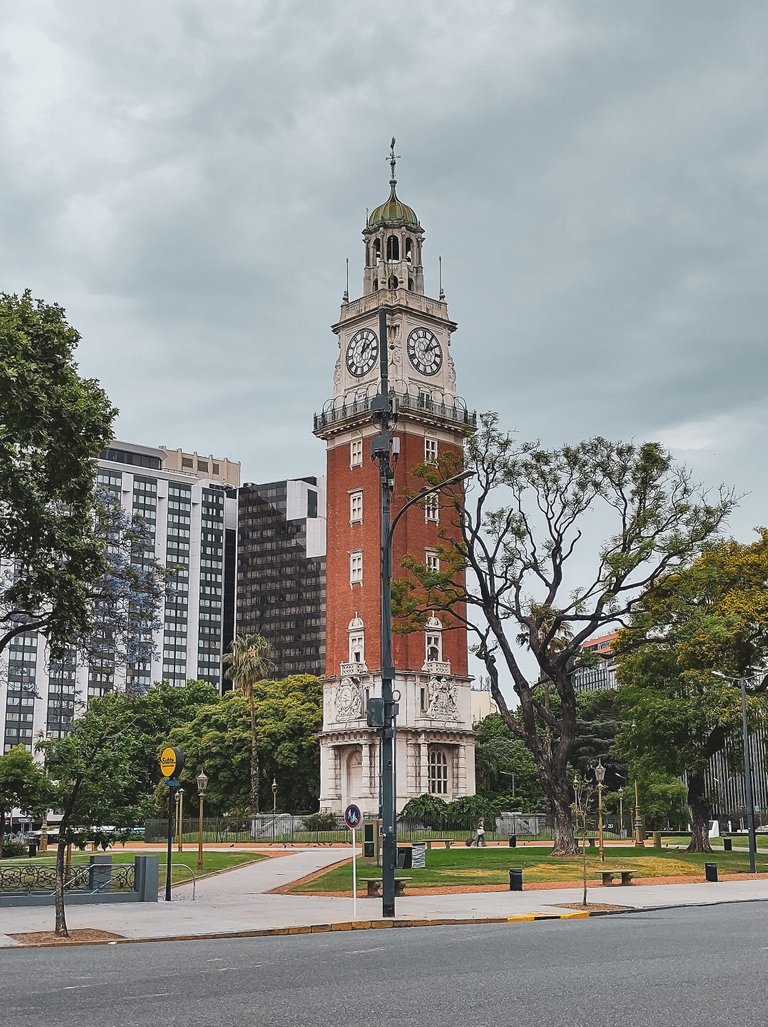 In this way, I show you both aspects that it houses during the day and during the night. It is the tower of the English popularly known as the tower of the English, since at first it was its original name, this because the English residents in the country decided to build it and donate it to Argentina under the commemoration of the 100 years of the May Revolution.
Later the tower would change its name to Monumental tower due to situations and circumstances that the Argentine country faced with the English country, one of these reasons was the Falklands war and aggressive demonstrations by the British, causing damage to the same tower and destroying part of it.
De esta forma, les muestro ambos aspectos que alberga durante el día y durante la noche. Se trata de la torre de los ingleses popularmente conocida así ya que en un principio fue su nombre original, esto debido a que los residentes ingleses en el país decidieron construirla y donarla a Argentina bajo la conmemoración de los 100 años de la revolución de mayo.
Tiempo después la torre cambiaría su nombre a torre Monumental debido a situaciones y circunstancias que el país Argentino enfrento con el país inglés, una de esta razones fue la guerra de las Malvinas y manifestaciones agresivas por parte de los ingleses, causando daños a la misma torre y destruyendo parte de ella.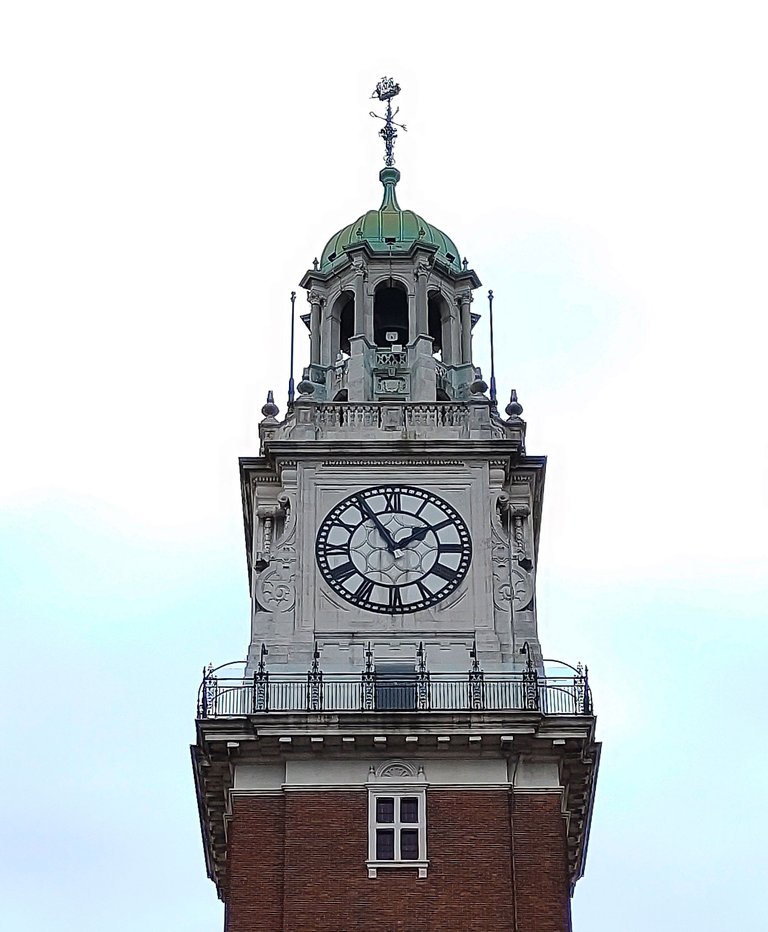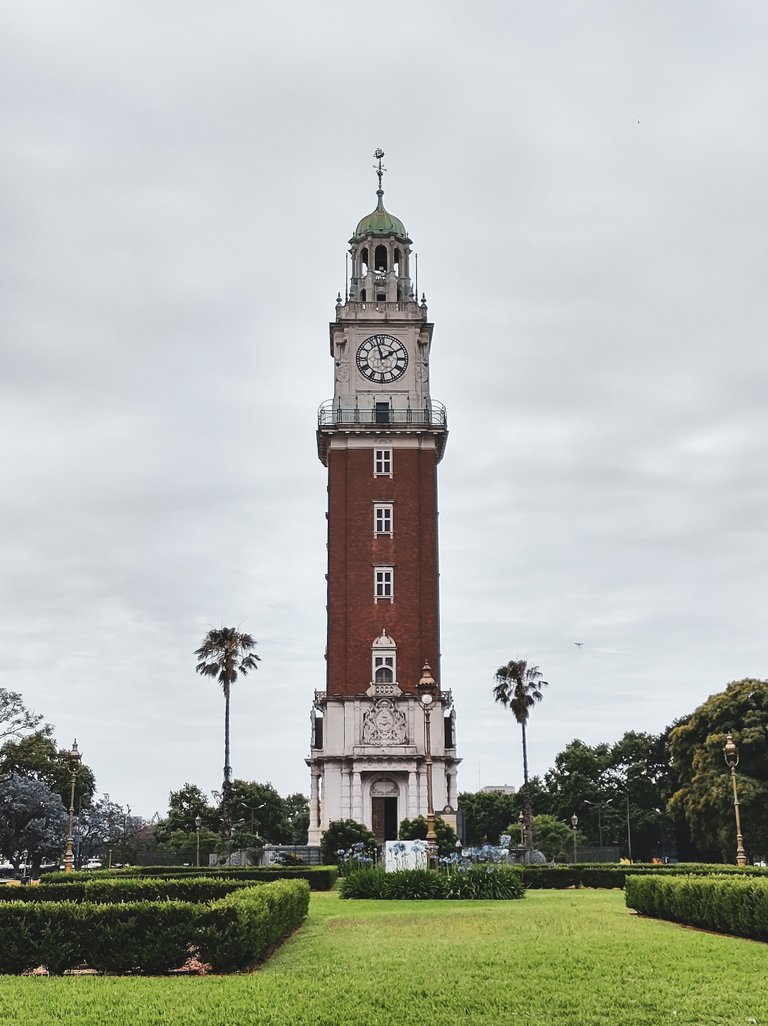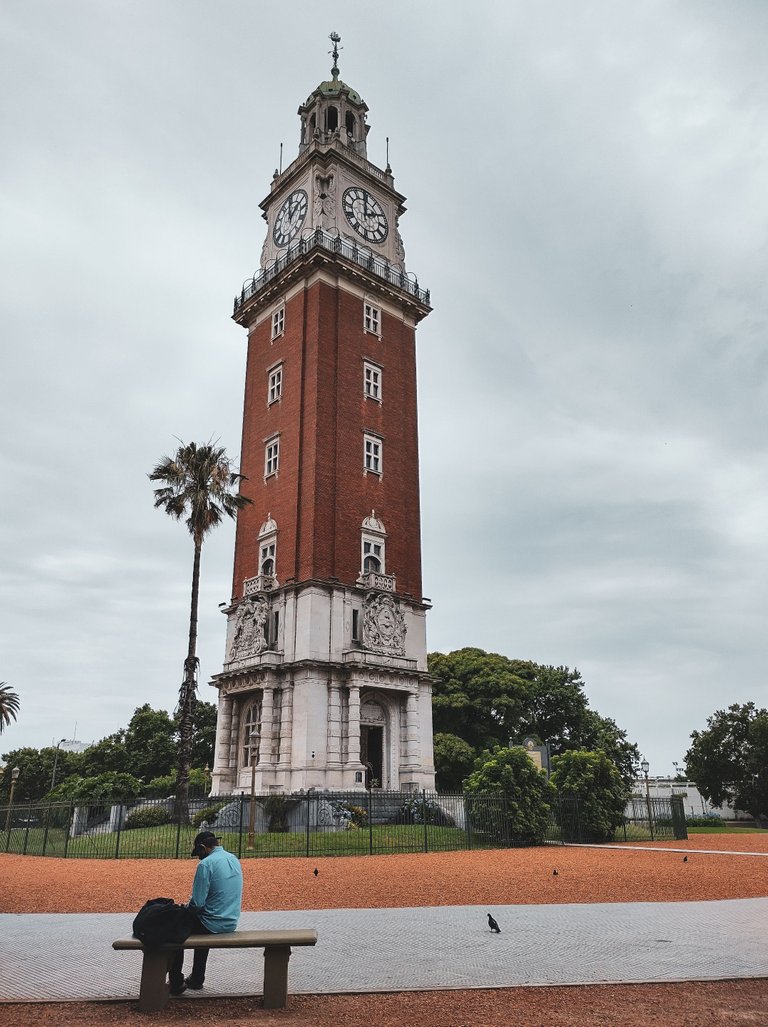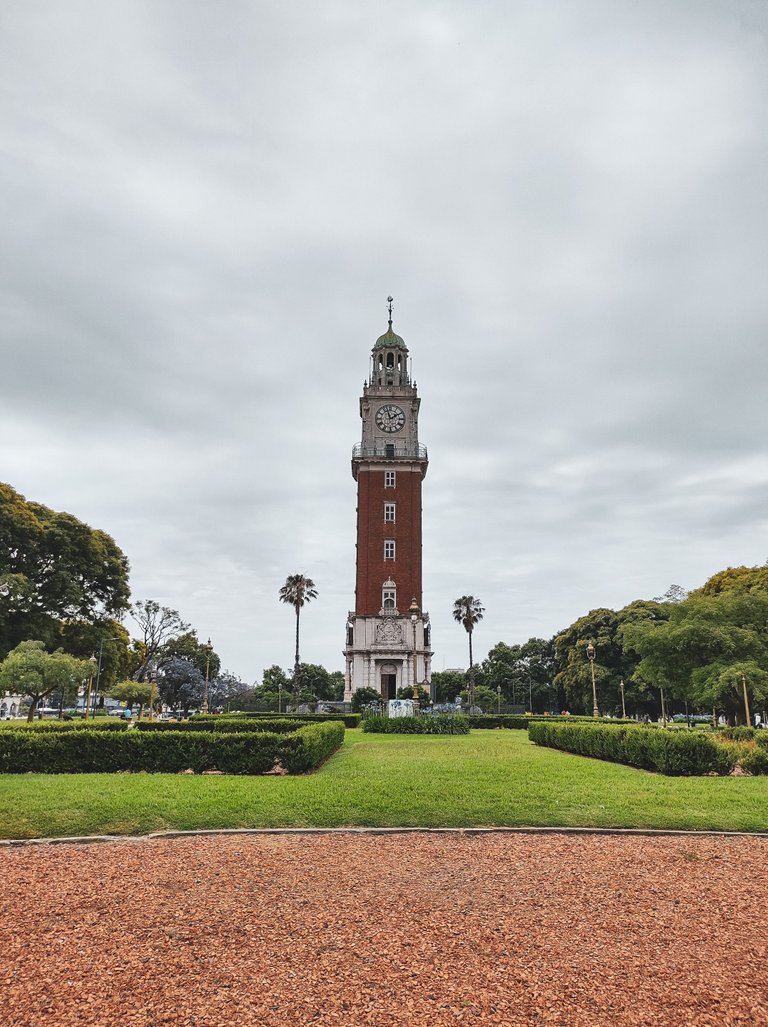 The tower of the English or Monumental tower began to be built in 1910 and was inaugurated in 1916 and is located in the Plaza Fuerza Aerea Argentina, measuring about 60 meters and being the workers or builders of English nationality as well as most of the materials that were used for its construction, were imported from England.
This monument has 8 floors and is of Palladian style, some of the materials used for its construction were copper sheets for its dome, Leicester bricks, stones and Portland cement, the materials of the clocks were replaced due to the damages caused by the riots and in one of the floors there is a viewpoint which can be accessed during a previously coordinated guided visit paying a fee for it.
La torre de los ingleses o torre Monumental se empezó a construir para en año 1910 y fue inaugurada en el año 1916 y se encuentra situada en la plaza fuerza aérea Argentina, midiendo unos 60 metros y siendo los trabajadores o constructores de nacionalidad inglesa así también como la mayoría de los materiales que se usaron para su construcción, fueron importados desde Inglaterra.
Este monumento cuenta con 8 pisos y es de estilo palladiano, algunos de los materiales usados para su construcción fueron laminas de cobre para su cúpula, ladrillos Leicester, piedras y cemento Portland, los materiales de los relojes fueron reemplazados debido a los daños ocasionados por los disturbios y en uno de los pisos se encuentra un mirador al cual se puede acceder durante una visita guiada previamente coordinada pagando un importe por ello.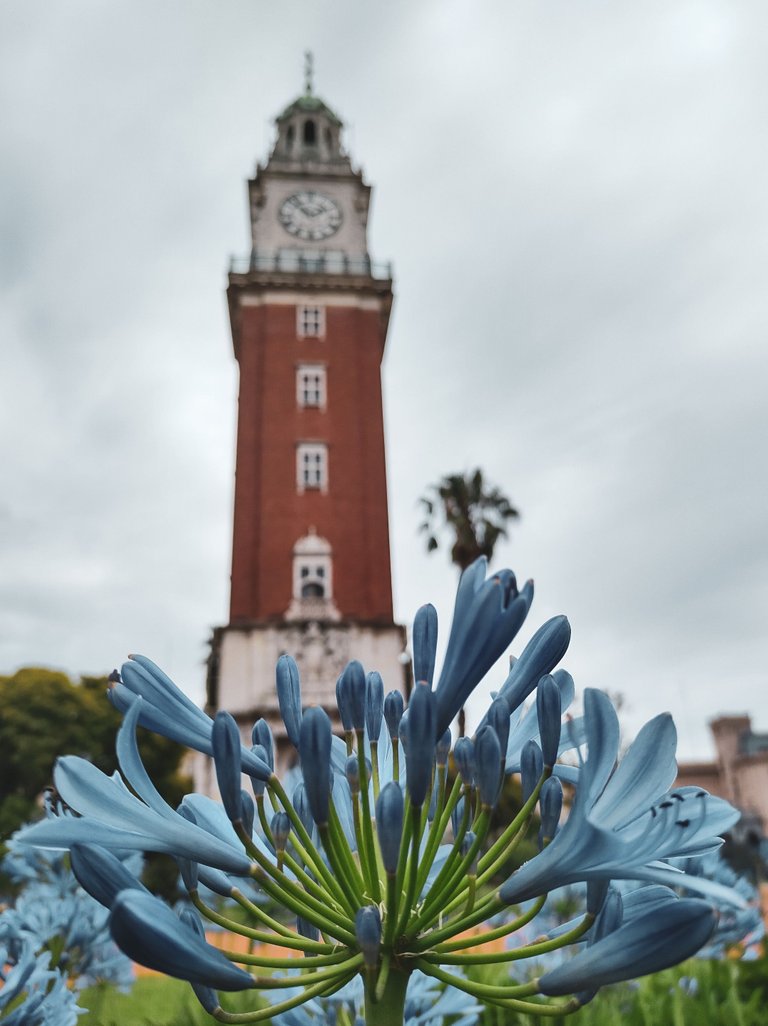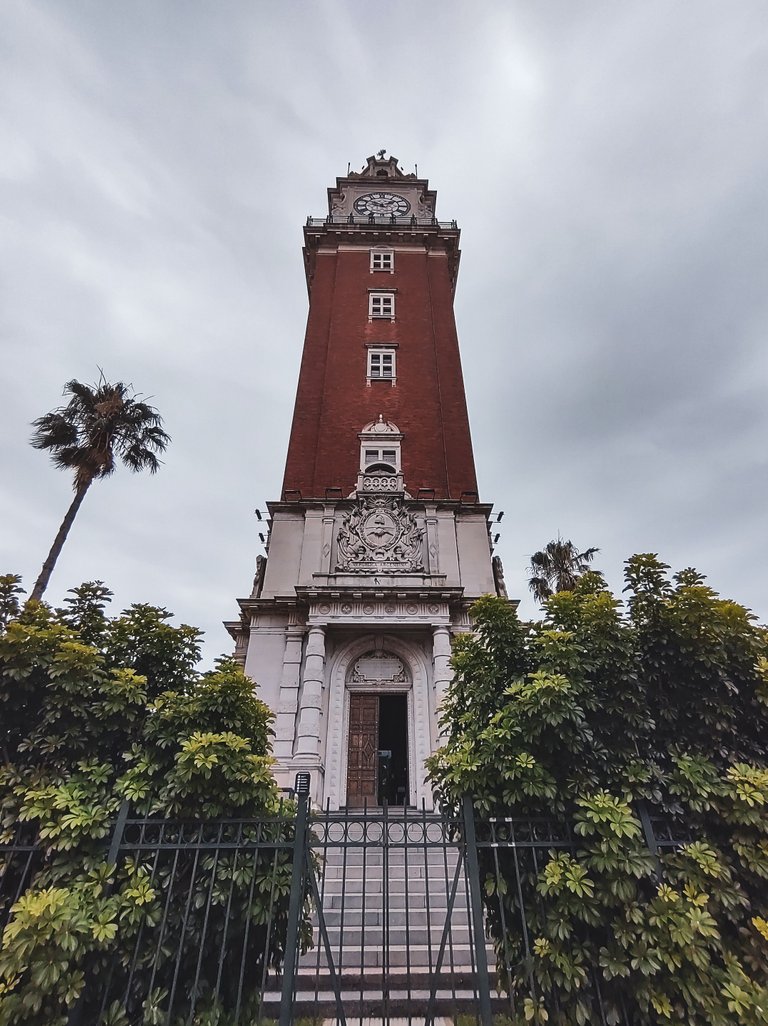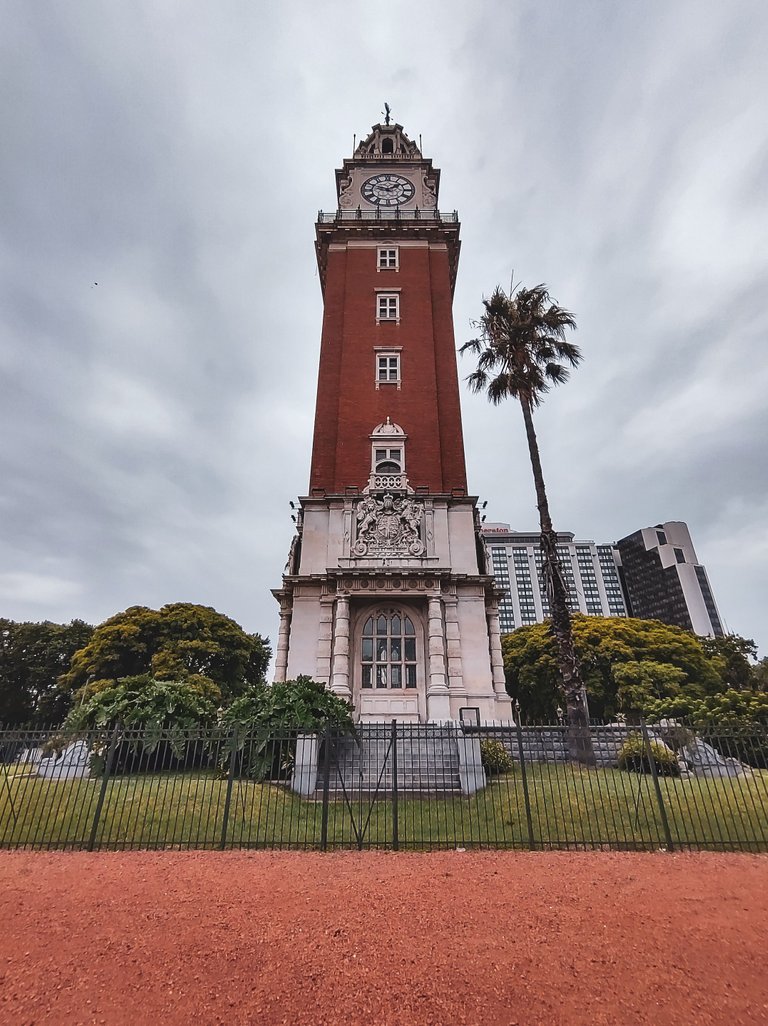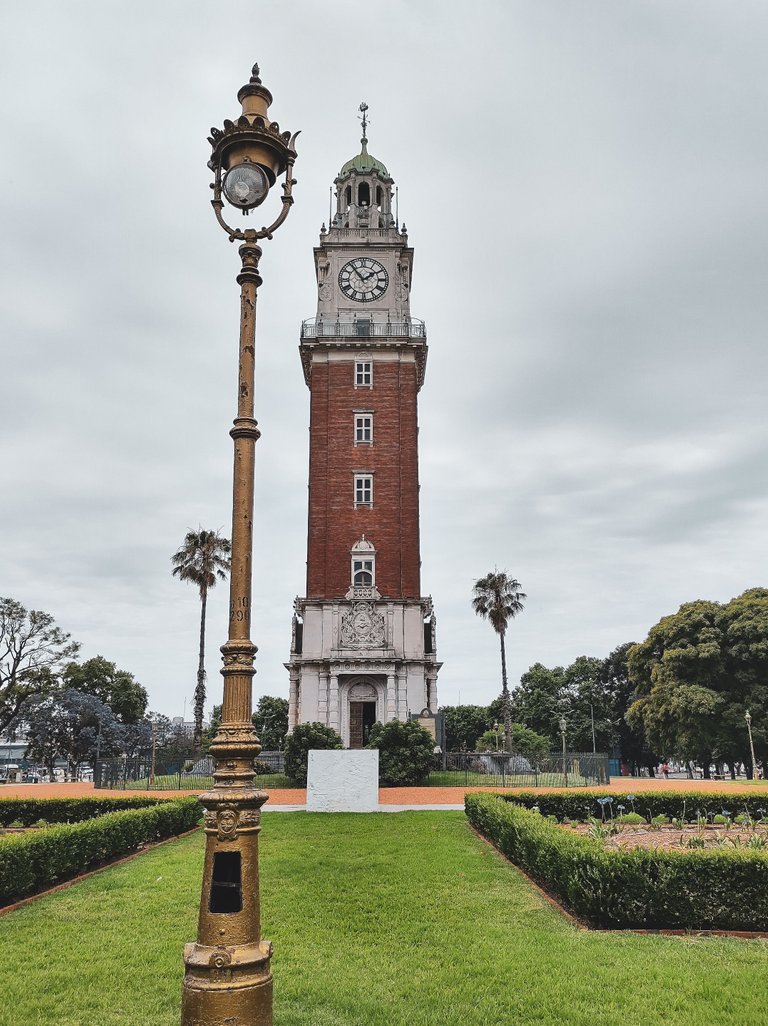 On one of the floors there is also a kind of exhibition of the materials of the old elevator, which was replaced by another one with the passing of time.
At present, the tower is surrounded by the Hilton Hotel, which is located behind it, as well as a shopping mall in the neighborhood, being next to the Mitre railroad station and in the same square there is a Buenos Aires subway station called Retiro Station, which belongs to the C line.
In the vicinity of this tower are other works of relevant importance such as the Kavanagh building, the Basilica of the Blessed Sacrament, the modern BBVA tower which we will talk about later in another post, in front of the tower is another square called Plaza San Martin, among other works.
En uno de los pisos también se encuentra una especie de exhibición en cuanto a los materiales del antiguo ascensor siendo éste reemplazado por otro con el pasar del tiempo.
En la actualidad la torre está rodeada por el hotel Hilton que se encuentra ubicado detrás de ella, así como también un paseo de compras del barrio, estando a un lado la estación de ferrocarril Mitre y en la misma plaza se ubica una estación del subterráneo de Buenos Aires que lleva por nombre estación retiro perteneciente a la línea C.
En las adyacencias a esta torre se encuentran otras obras de relevante importancia como lo es el edificio Kavanagh, la basílica del santísimo sacramento, la moderna torre BBVA de la cual hablaremos más adelante en otro post, en frente de la torre se encuentra otra plaza llamada plaza San Martin, entre otras obras más.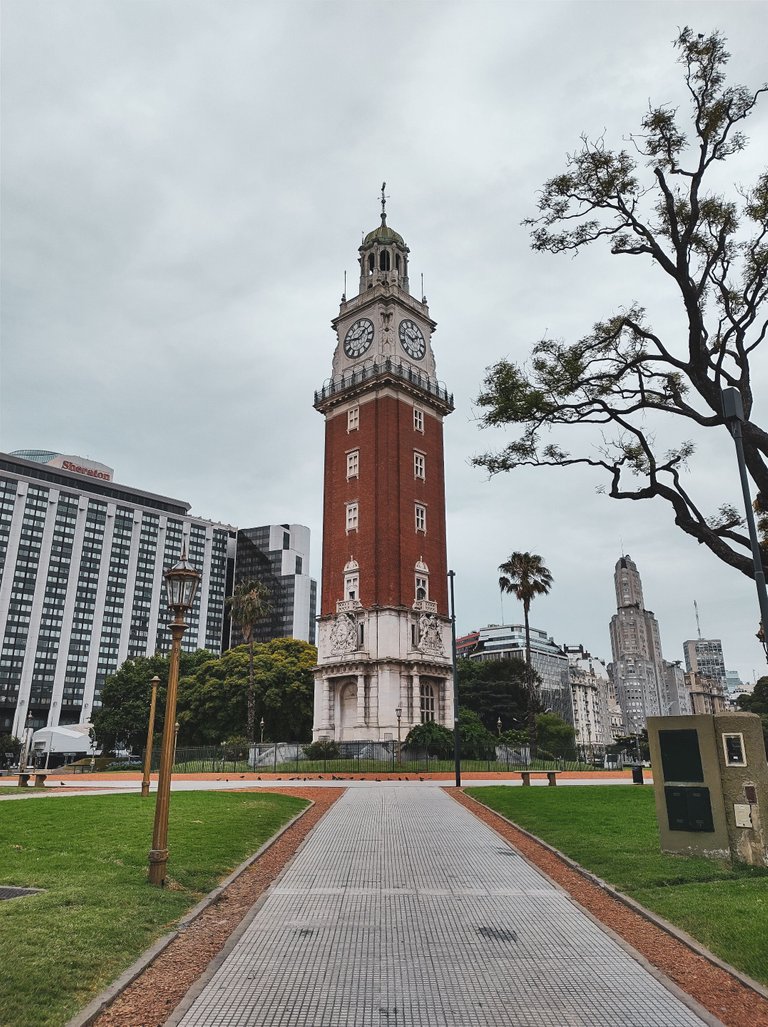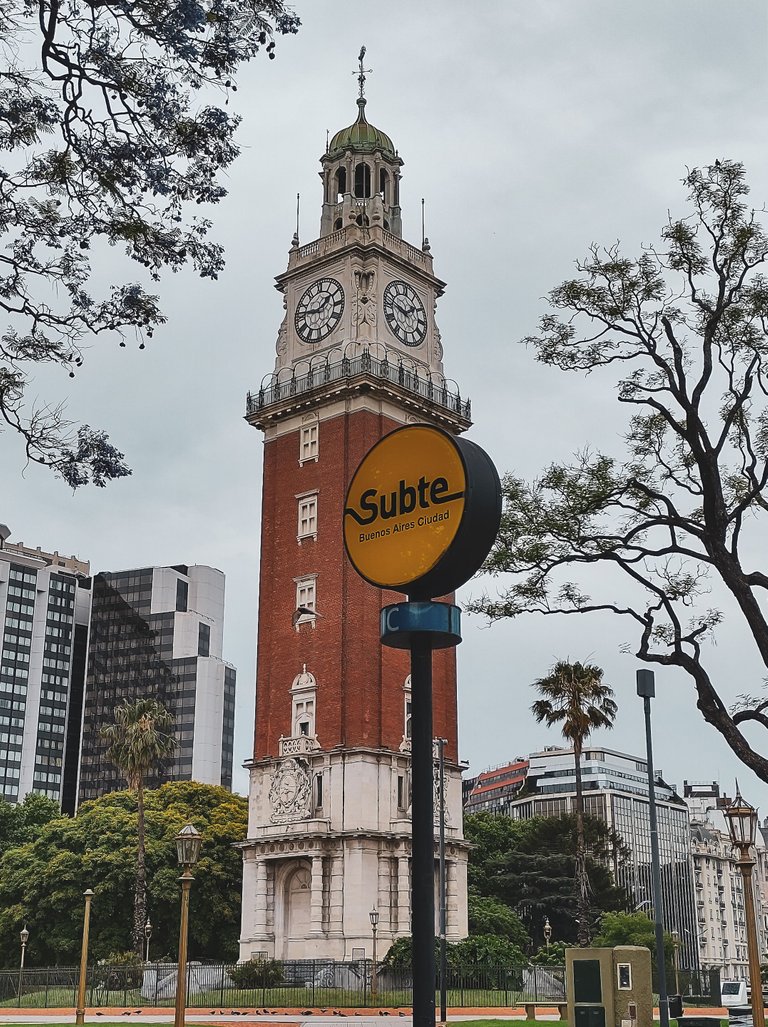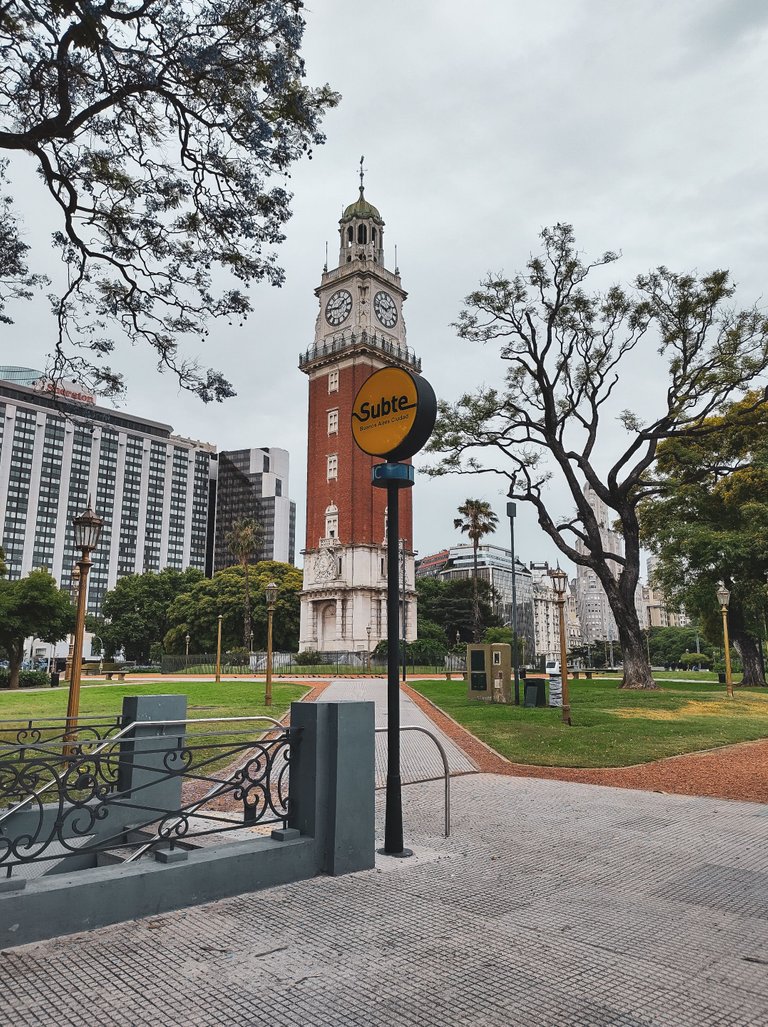 This tower is one of the most famous landmarks of the city, however the neighborhood where it is located, is currently a somewhat problematic area in terms of insecurity situations in neighborhoods where crime prevails, having several cases of thefts to photographers who have been there doing their work. However I decided to be there during the night to show you how this tower looks like, its illumination and colors.
I hope you have enjoyed this content that I bring to you, as always doing tours to let you know everything related to the architecture of this city. I send greetings to all of you and I hope you have a nice Thursday 😊.
Esta torre es uno de los emblemas más conocidos de la ciudad, sin embargo el barrio donde está situado, actualmente es una zona algo problemática en cuanto a situaciones de inseguridad por zonas de barrios dónde impera la delincuencia, teniendo varios casos de hurtos a fotógrafos que han estado allí haciendo su trabajo. Sin embargo yo decidí estar allí durante noche para mostrarles como es el aspecto de esta torre, su iluminación y sus colores.
Espero que haya sido de su agrado este contenido que traigo para ustedes, como siempre haciendo recorridos para darles a conocer todo lo relacionado a la arquitectura de esta ciudad. Les mando saludos a todos y espero que tengan un lindo jueves 😊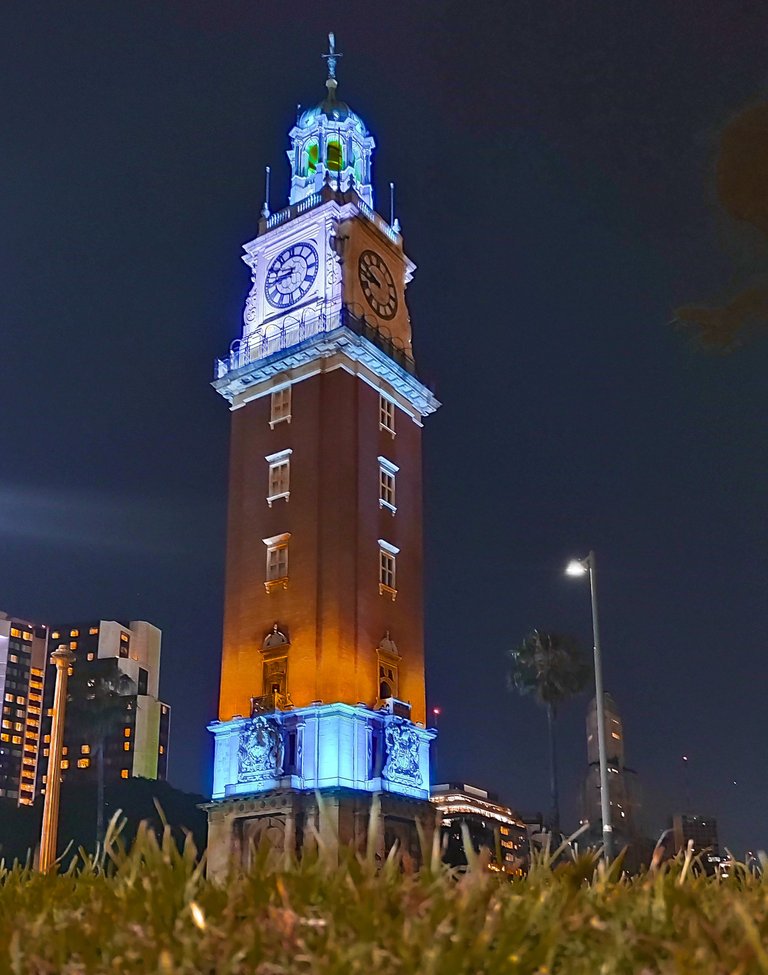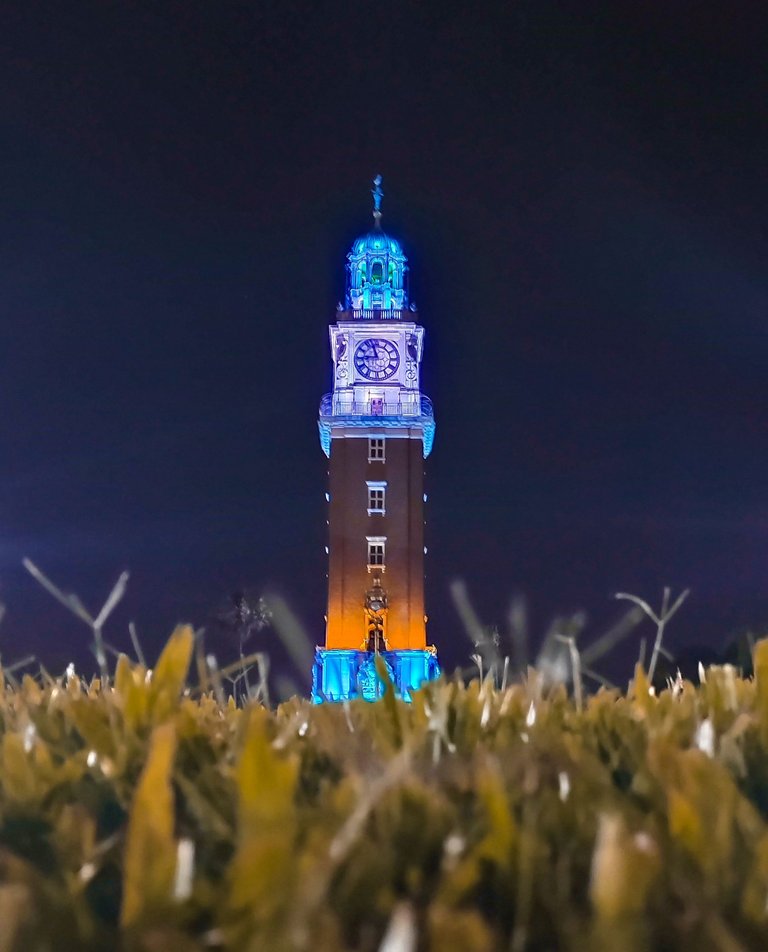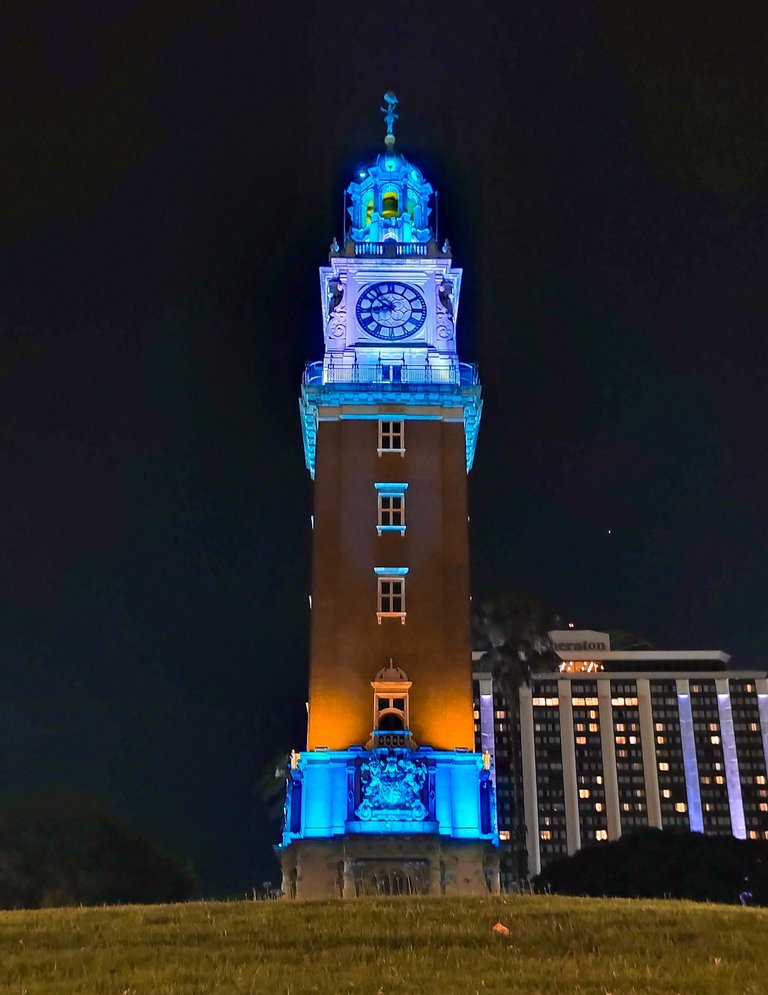 All photos in this post were taken by me and are of my authorship.

Todas las fotos presentes en este post fueron tomadas por mi y son de mi autoría


---
---