Our Trip to El Bolsón and Cerro Otto. Two Important Viewpoints [ENG/ESP]
Admiring the natural beauties and landscapes that our land offers us is simply a blessing! From the heights we contemplate the amazing mountains and landscapes of southern Argentina.
Hello friends of Hive! I have commented on several occasions and I have also uploaded content related to Patagonia Argentina and different places in the south of the country. When we made the trip we visited so many places and took so many pictures that after a couple of years I can't distinguish between one hill and another.
Hola amigos de Hive! He comentado en varias oportunidades y también he subido contenido relacionado a la Patagonia Argentina y distintos lugares del sur del país. Cuando hicimos el viaje visitamos tantos lugares y tomamos tantas fotos que después de un par de años no puedo distinguir entre un cerro y otro.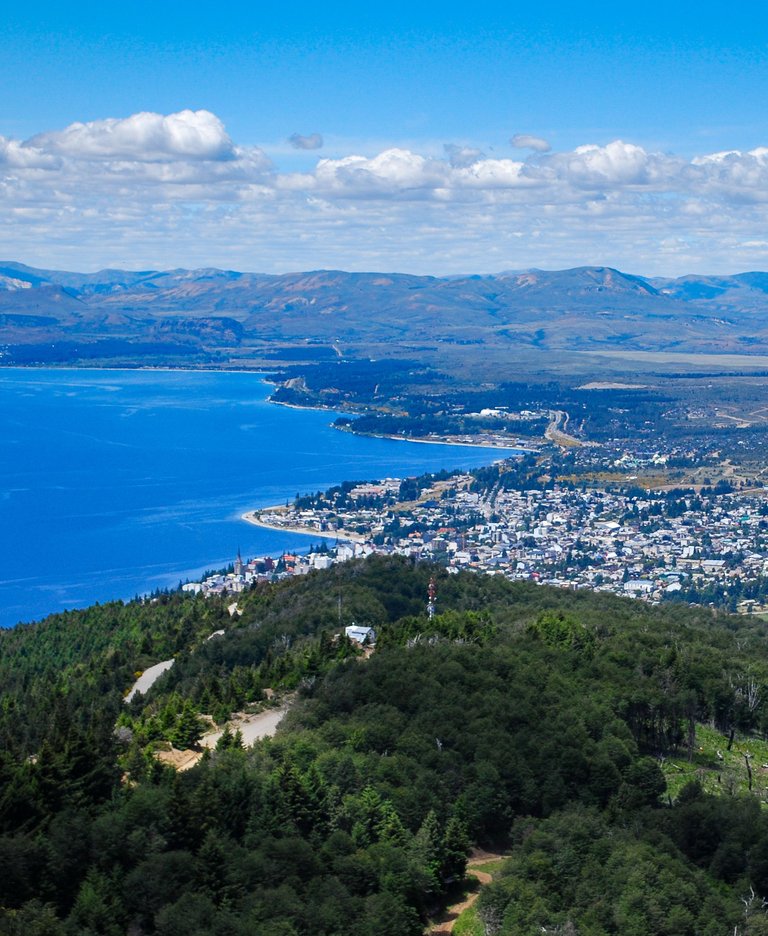 Yesterday I was looking at some of these photos and I came across two visits we made and I didn't remember what had happened, I must have memory problems 😅 it's about Cerro Otto and El Bolsón. After seeing the photos I knew we had gone to those places. Always with the intention of looking at the province from the heights.
El día de ayer estuve viendo algunas de estas fotos y me encontré con dos visitas que hicimos y no recordaba que había pasado, debo tener problemas de memoria 😅 se trata del cerro Otto y del Bolsón. Luego de ver las fotos sabía que habíamos ido a esos lugares. Siempre con la intención de mirar la provincia desde las alturas.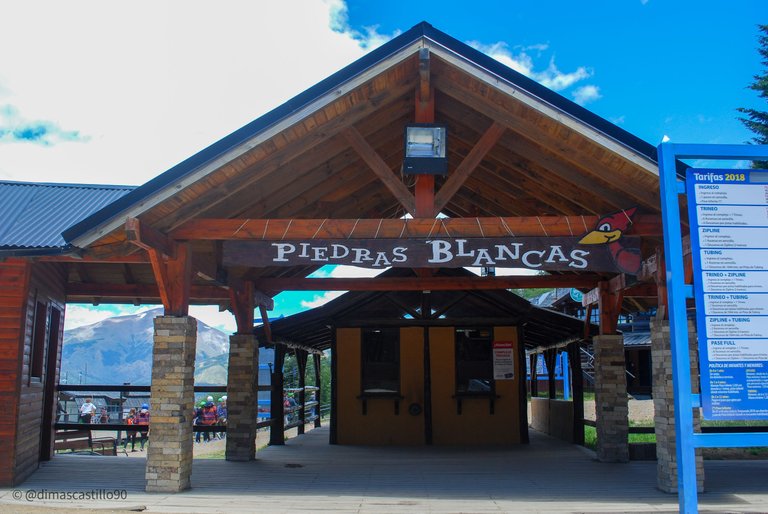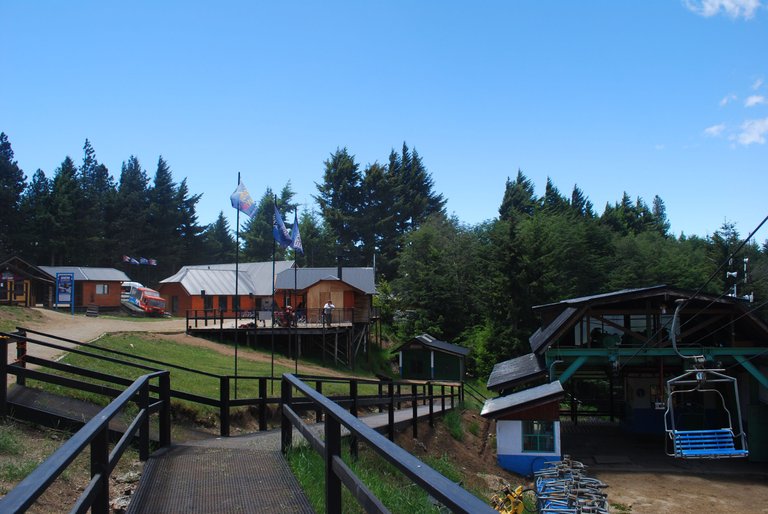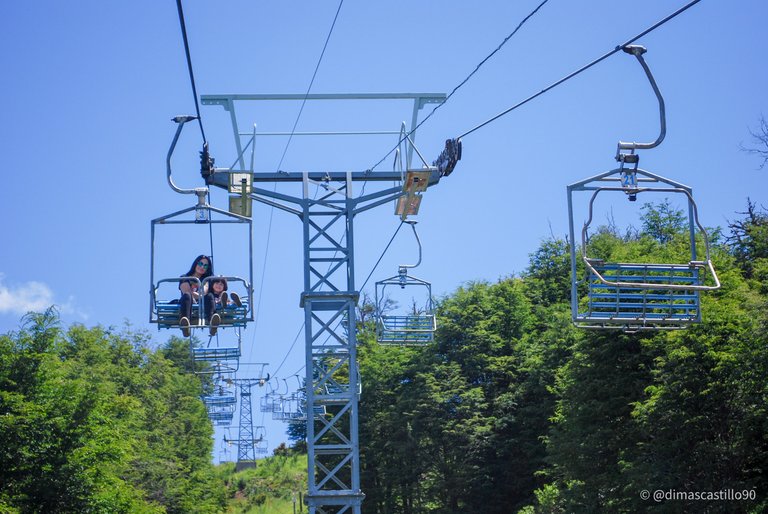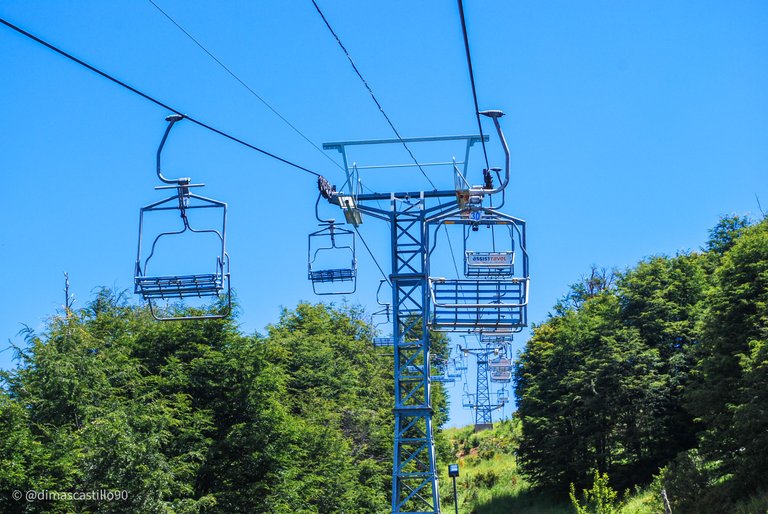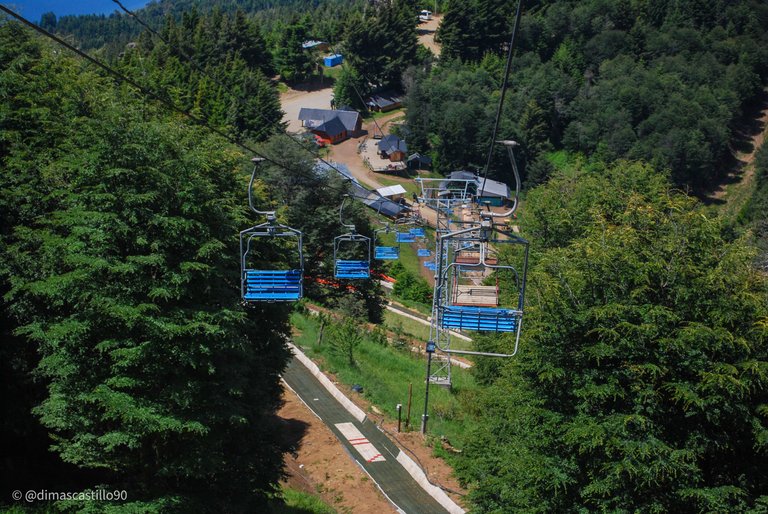 I remember that before arriving in Bariloche we made an itinerary of the places we wanted to visit. That day we went to Cerro Otto, which is not far from downtown. On the way we came across a ski academy or school called Pierdas Blancas, we stopped for a few minutes just to look around and then continued on our way. We agreed to visit it next time in winter when everything is covered with snow.
We arrived at a point where we found chairlift services, by means of which we could go up to Cerro Otto and admire the impressive and unique landscapes of Bariloche from this place. We decided to go up and I took some pictures during the ascent which I show you here in this section. WE ARRIVED! and this is the view of Lake Nahuel Huapi from Mount Otto.
Recuerdo que antes de llegar a Bariloche hicimos un itinerario de los lugares que queríamos visitar. Ese día nos fuimos al cerro Otto que no está lejos del centro de la ciudad. En el camino nos topamos con una academia o escuela de esquí llamada Pierdas Blancas, paramos unos minutos solo a mirar y luego seguimos nuestro camino. Acordamos visitarlo en una próxima oportunidad en invierno cuando todo esté cubierto de nieve.
Llegamos a un punto dónde nos encontramos con servicios de aerosillas, mediante éstas podíamos subir al Cerro Otto y admirar los paisajes impresionantes y únicos de Bariloche desde este lugar. Decidimos subir y tomé algunas fotos durante el ascenso que son las que les muestro acá en ésta sección. LLEGAMOS! y esta es la vista del lago Nahuel Huapi desde el cerro Otto.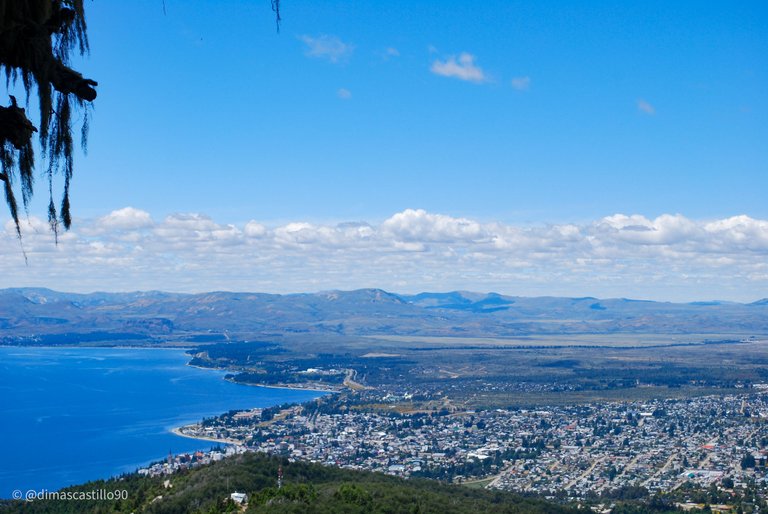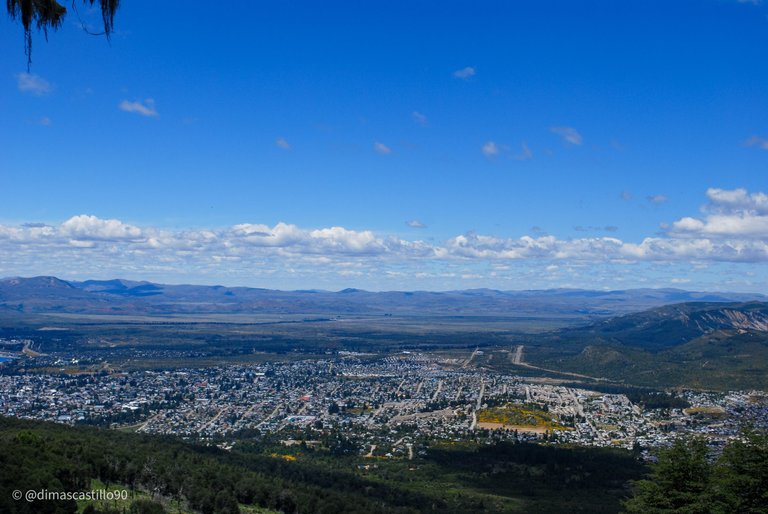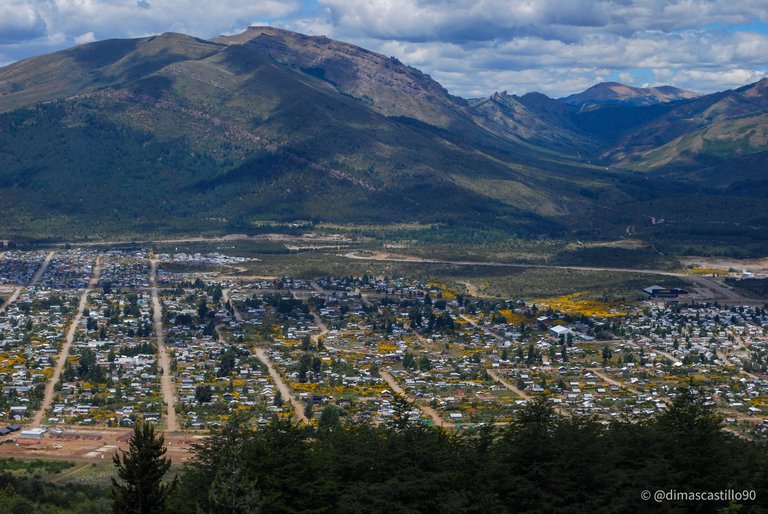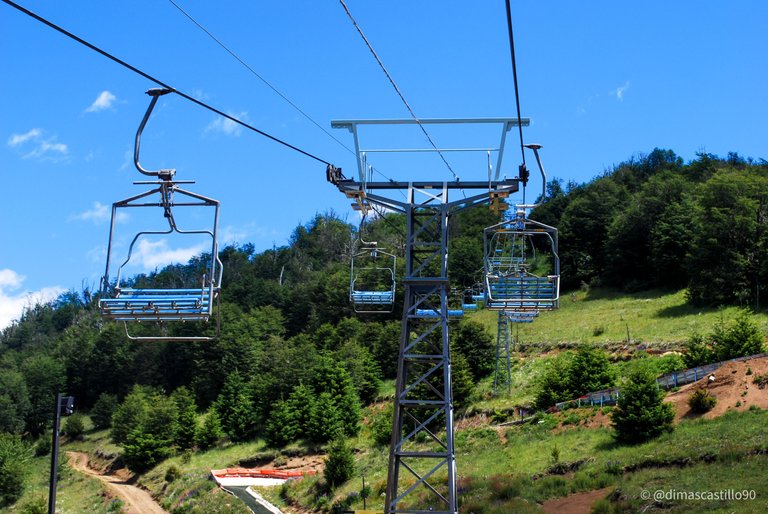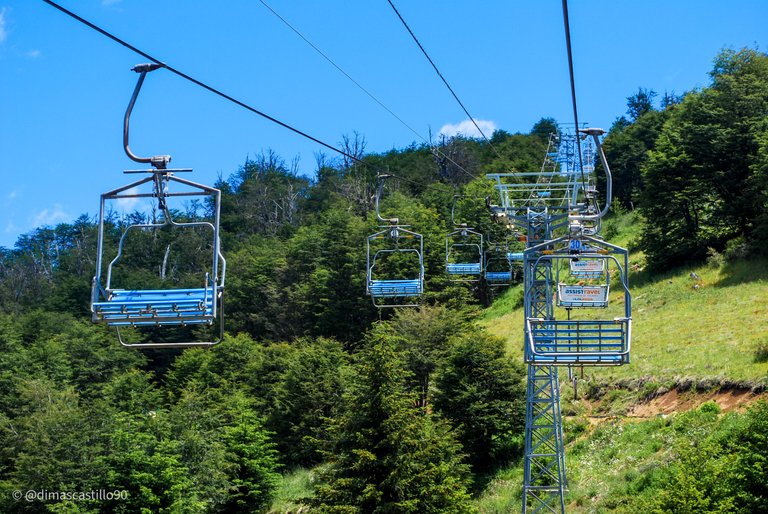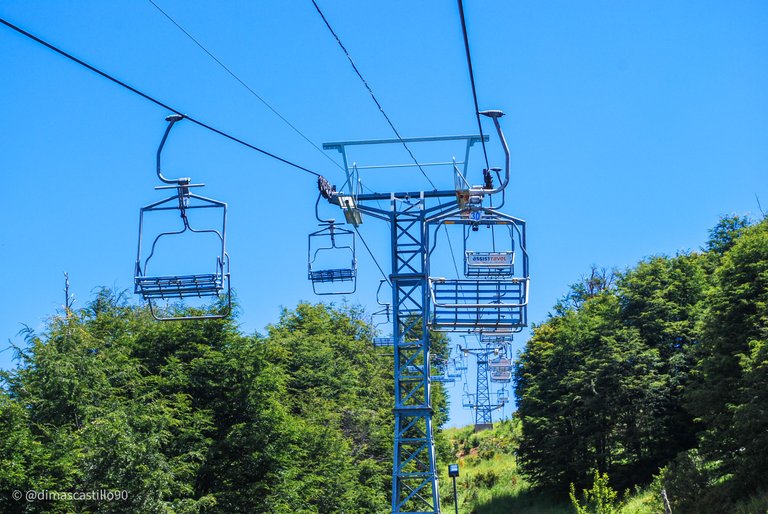 The view is magnificent and amazing from up there without a doubt a spectacle of natural beauty that offers us the south of Argentina in the province of Rio Negro, San Carlos de Bariloche. You can spend hours just admiring these landscapes. Here are some pictures of my family during our stay in the place.
La vista es magnífica e asombrosa desde allí arriba sin duda alguna un espectáculo de bellezas naturales que nos ofrece el sur de Argentina en la provincia de Río Negro, San Carlos de Bariloche. Puedes pasar horas simplemente admirando estos paisajes. Acá algunas fotografías de mi familia durante nuestra estancia en el lugar.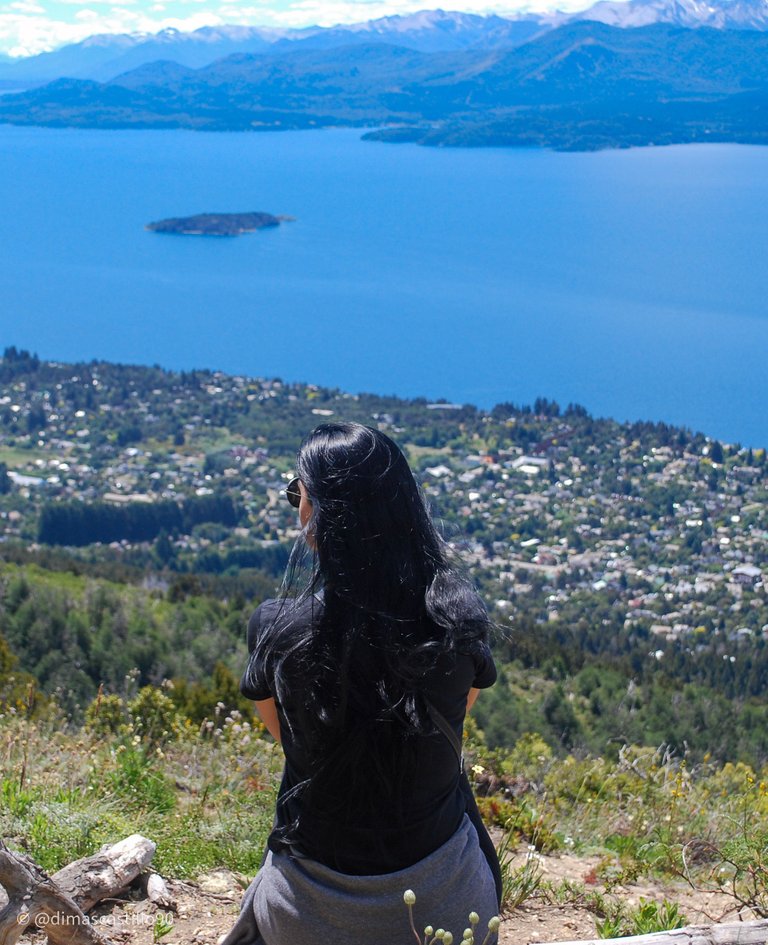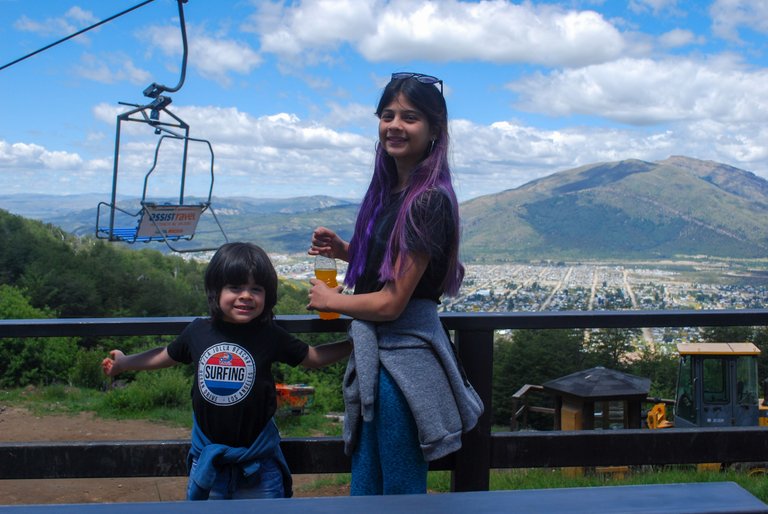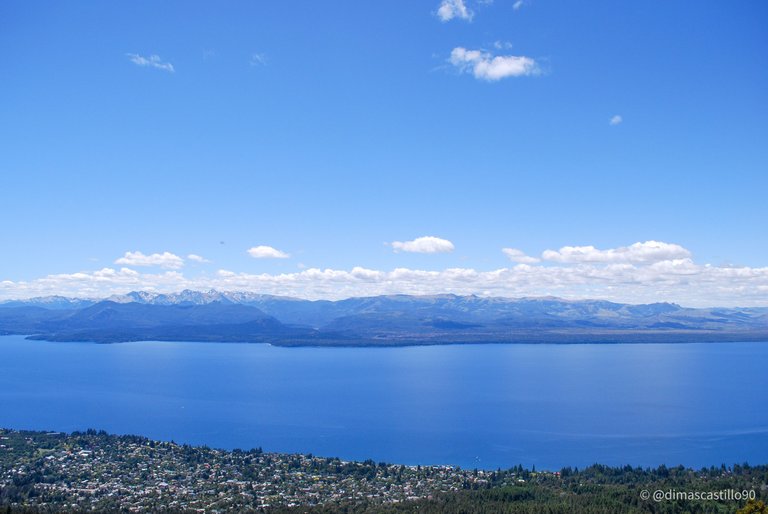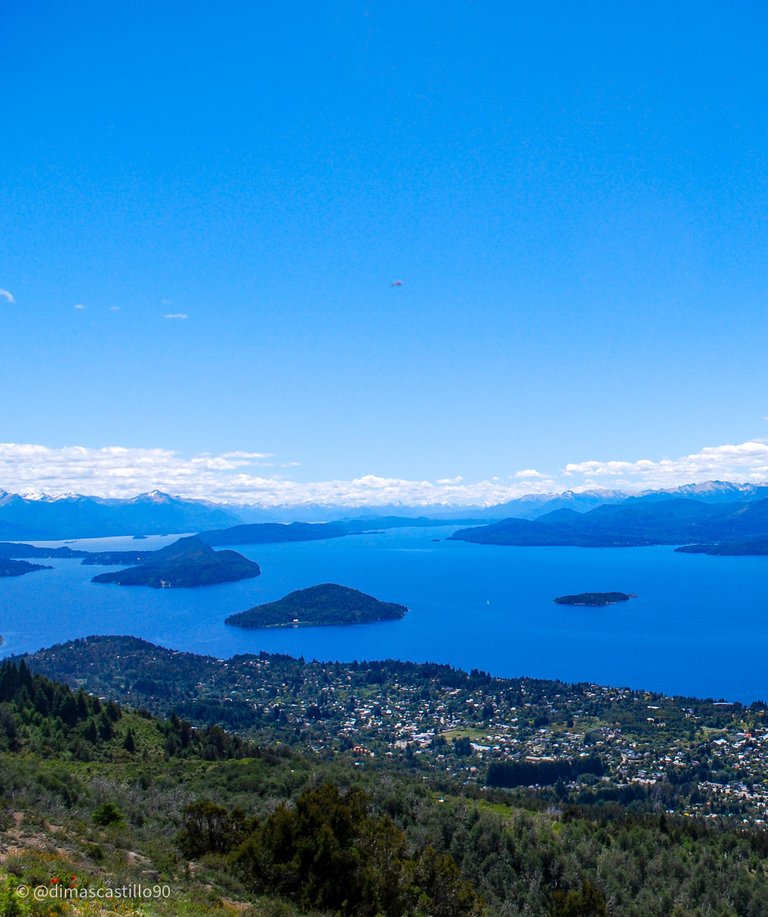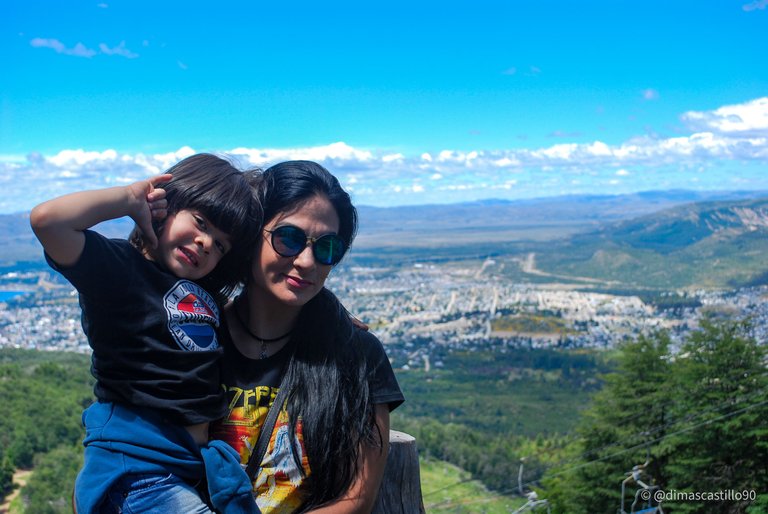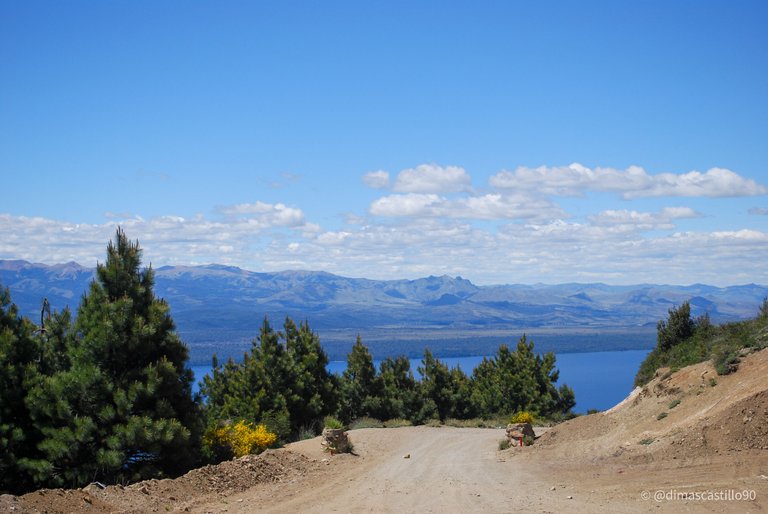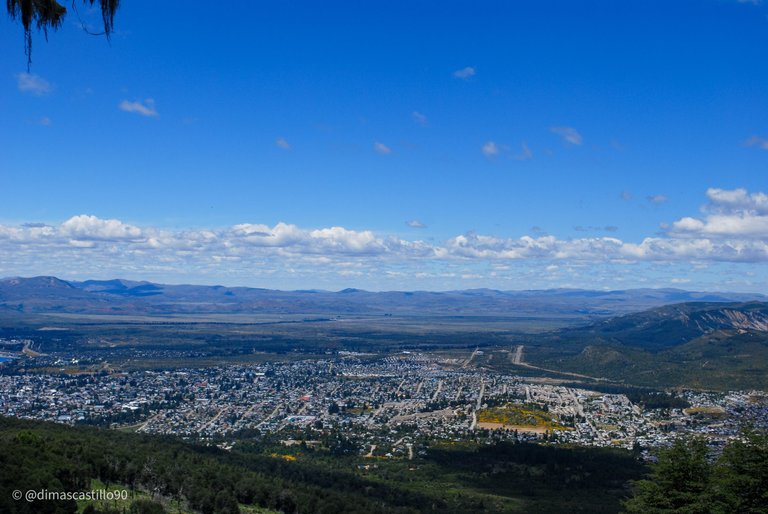 El Bolsón
Another of the viewpoints we visited and that I did not remember it was called that way is in El Bolsón, a town located in the northern part of the Argentine Patagonia, far from San Carlos de Bariloche but within the same province of Río Negro. It is in the vicinity of Lago Puelo, a place we also visited and I found some photos from there. This is the route we took, the route we took by car until we reached the town of El Bolsón.
Otro de los miradorrs que visitamos y que no recordaba que se llamara así es en El Bolsón, localidad que se ubica en la zona norte de la Patagonia Argentin, alejado de San Carlos de Bariloche pero dentro de la misma provincia de Río Negro. Está en las cercanías con Lago Puelo, lugar que también visitamos y que encontré algunas fotos de allí. Este es el recorrido que hicimos, el trayecto que realizamos en auto hasta llegar al pueblo de El Bolsón.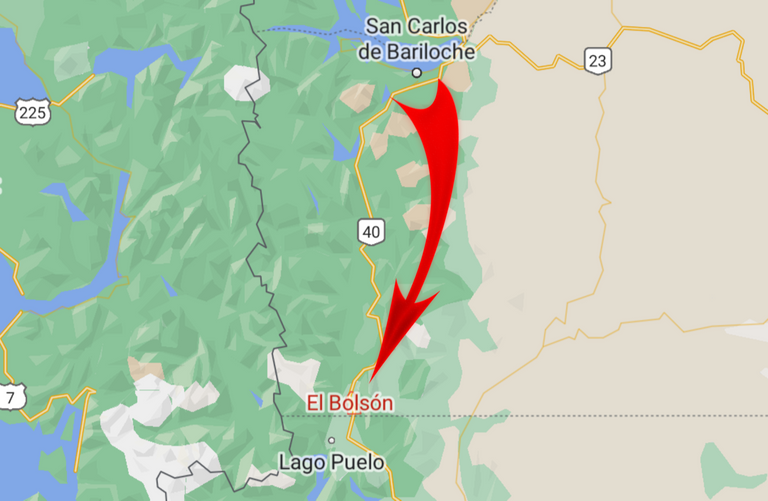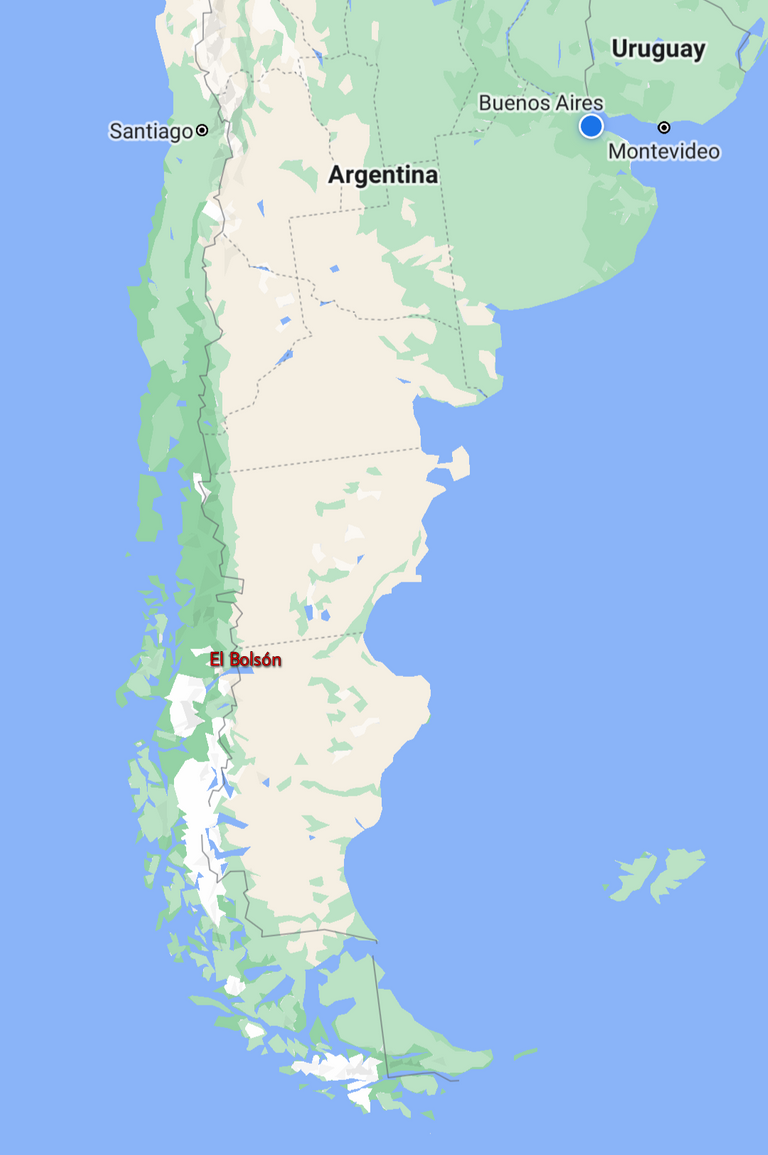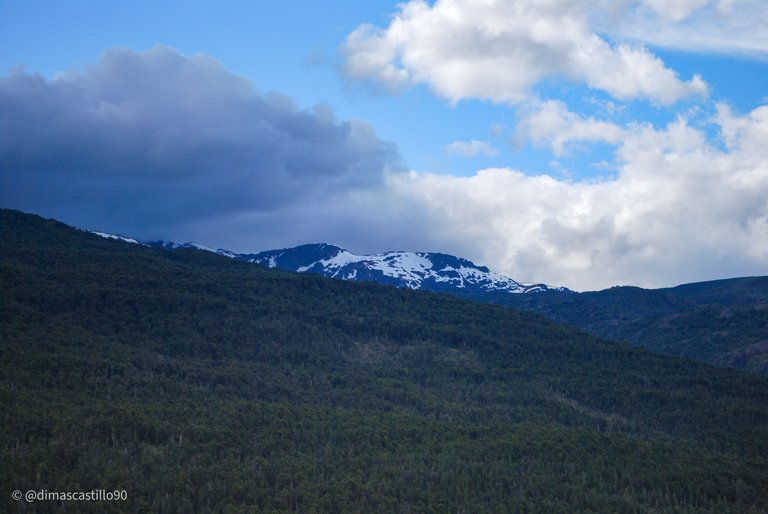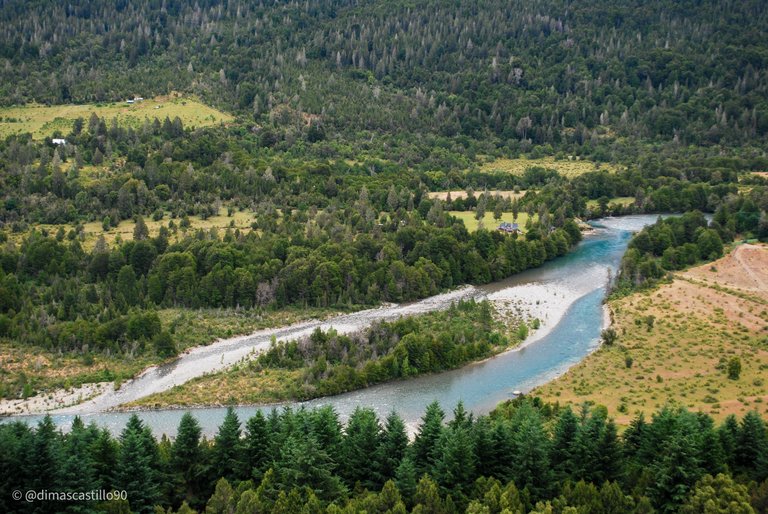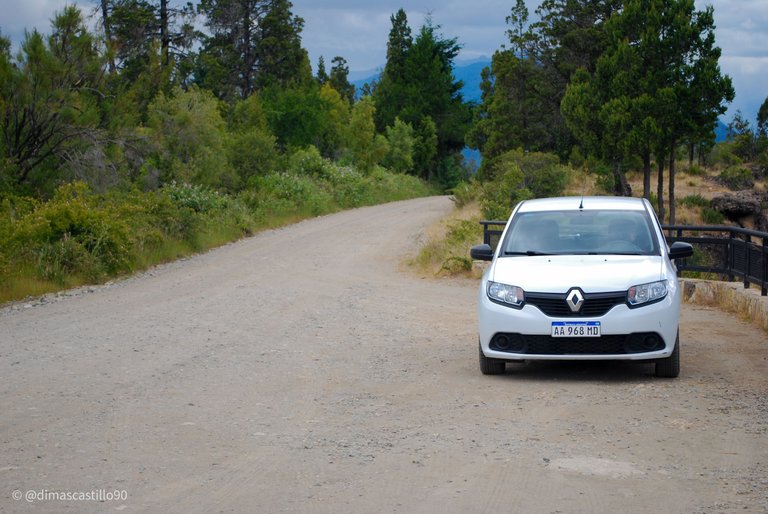 The place where we stopped is called Mirador del Azul, in the Andes mountain range. As you can see it is possible to reach this place by car. Beyond the viewpoint we visited the village itself but among so many files yesterday I did not find these photos. Even so, look what a spectacular view from this point. The vegetation is beautiful and the weather at that time was also beautiful, not to mention that it was a little cool even though it was summer.
El lugar en donde paramos se llama Mirador del Azul, en la cordillera de los Andes. Cómo pueden observar es posible acceder en vehículo hasta este lugar. Más allá del mirador visitamos en propio pueblo pero entre tantos archivos el día de ayer no encontré esas fotos. Aún así, miren que espectáculo de vista desde este punto. La vegetación es hermosa y el clima en ese momento también lo fue, sin dejar de mencionar que estaba un poco fresco aún cuando era verano.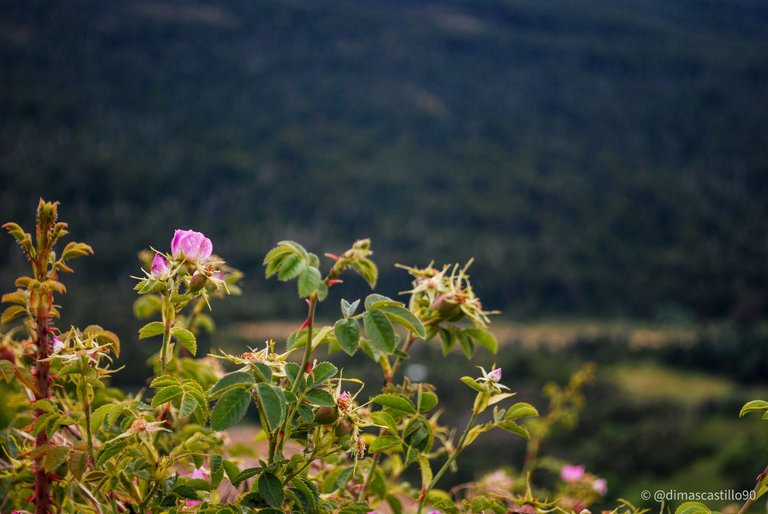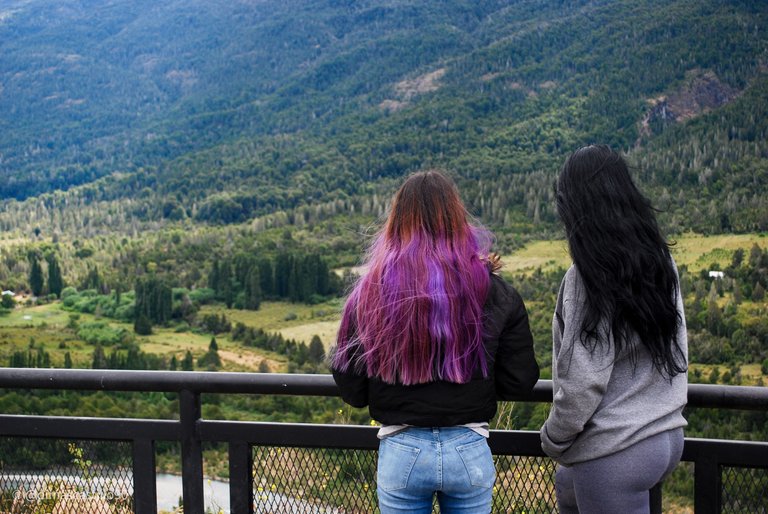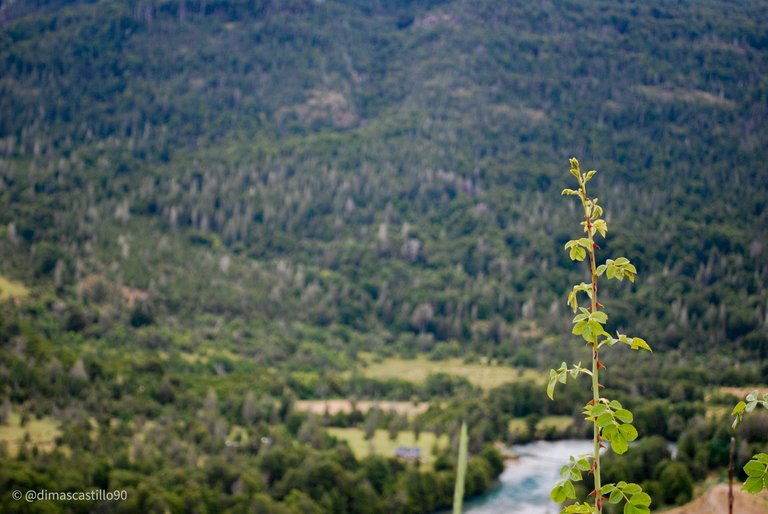 This was part of our tour and our visits to these viewpoints located in the towns already mentioned. I will be looking for more in my archives to share with you in a future post about our visit to Lago Puelo. I hope you enjoyed the place, the pictures or both. You can never miss a good beer to enjoy everything that surrounds us, so cheers and have a great weekend 🍻
Éste fue parte de nuestro recorrido y nuestras visitas a estos miradores ubicados en las localidades ya mencionadas. Estaré buscando más en mis archivos para compartir con ustedes en un próximo post nuestra visita a Lago Puelo. Espero hayan disfrutado del lugar, de las fotos o de ambas inclusive. Nunca puede faltar una buena cerveza para disfrutar de todo lo que nos rodea, así que salud y que tengan un genial fin de semana 🍻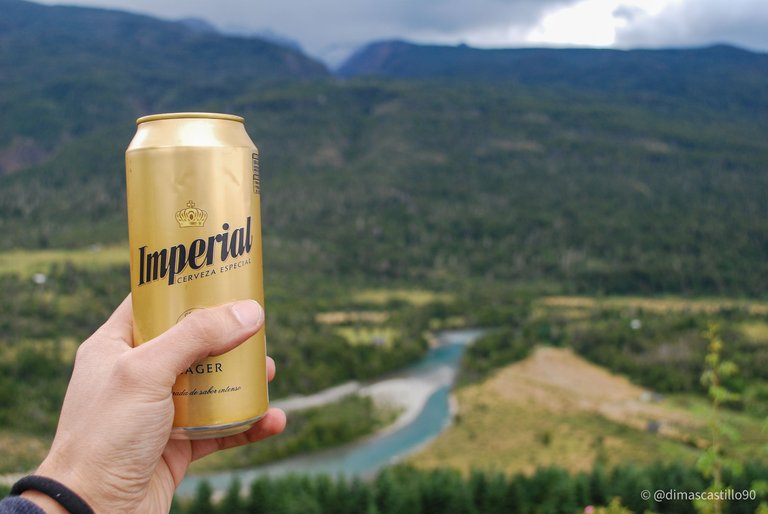 All the photos and texts in this post are my authorship.
(Todas las fotos y textos presentes en éste post son de mi autoría.)



---
---