Palace of Justice of the Argentine Nation [ENG/ESP]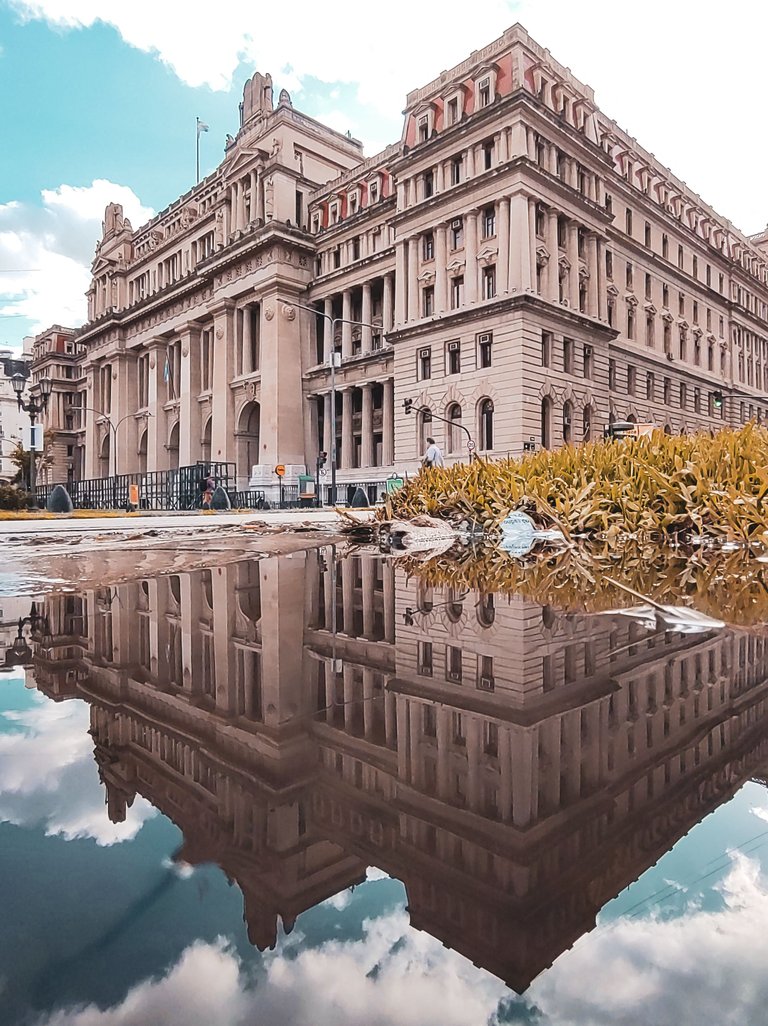 Hello to all friends and colleagues of Hive and architecture lovers. Today we are going to get to know the palace of justice of the Argentine nation, also known as the palace of courts. Located in front of Lavalle square with easy access through the subway of the city we can access this work.
If you are reading this you can understand that I am in my locality and I did not make tours for this post 😄 this is a very interesting building that we can mention and that necessarily deserves to dedicate a post to it since it is national historical heritage and obviously a very important building for the country and the nation itself.
Hola a todos amigos y colegas de Hive y amantes de la arquitectura. Hoy vamos a conocer el palacio de justicia de la nación argentina, también conocido como el palacio de tribunales. Ubicado frente a la plaza Lavalle con fácil acceso a través del subterráneo de la ciudad podemos acceder a esta conocer ésta obra.
Si estás leyendo esto puedes comprender que estoy en mi localidad y no hice recorridos para este post 😄 este es un edificio muy interesante que podemos mencionar y que necesariamente merece dedicarle un post ya que es patrimonio histórico nacional y obviamente un edificio muy importante para el país y la nación misma.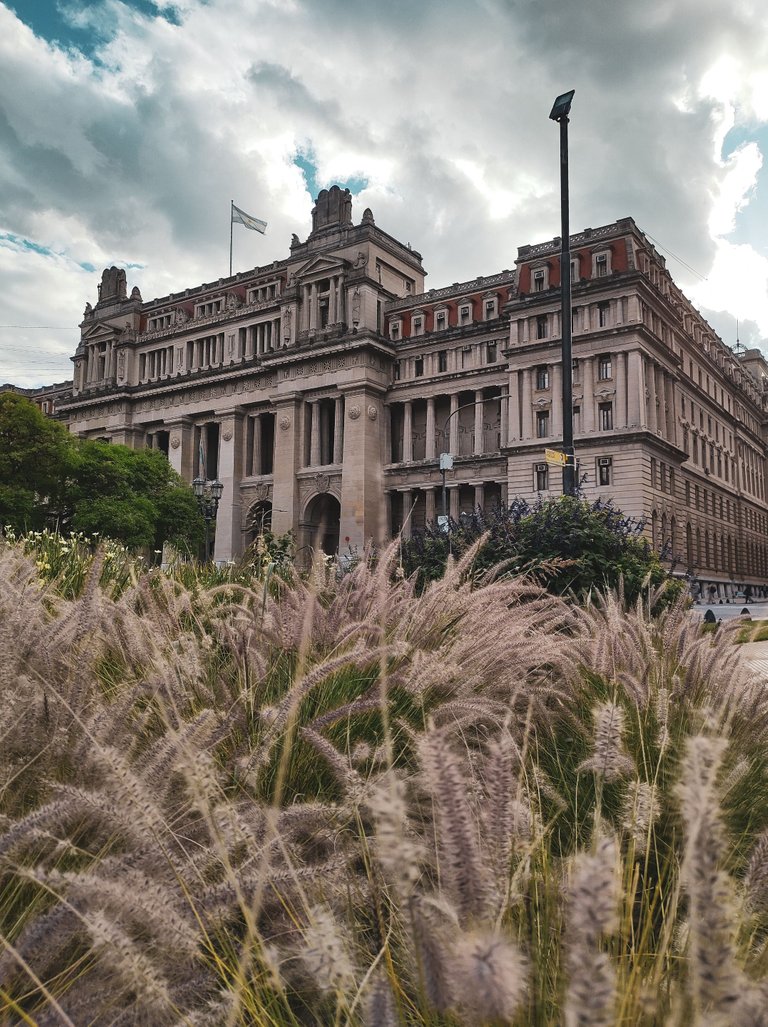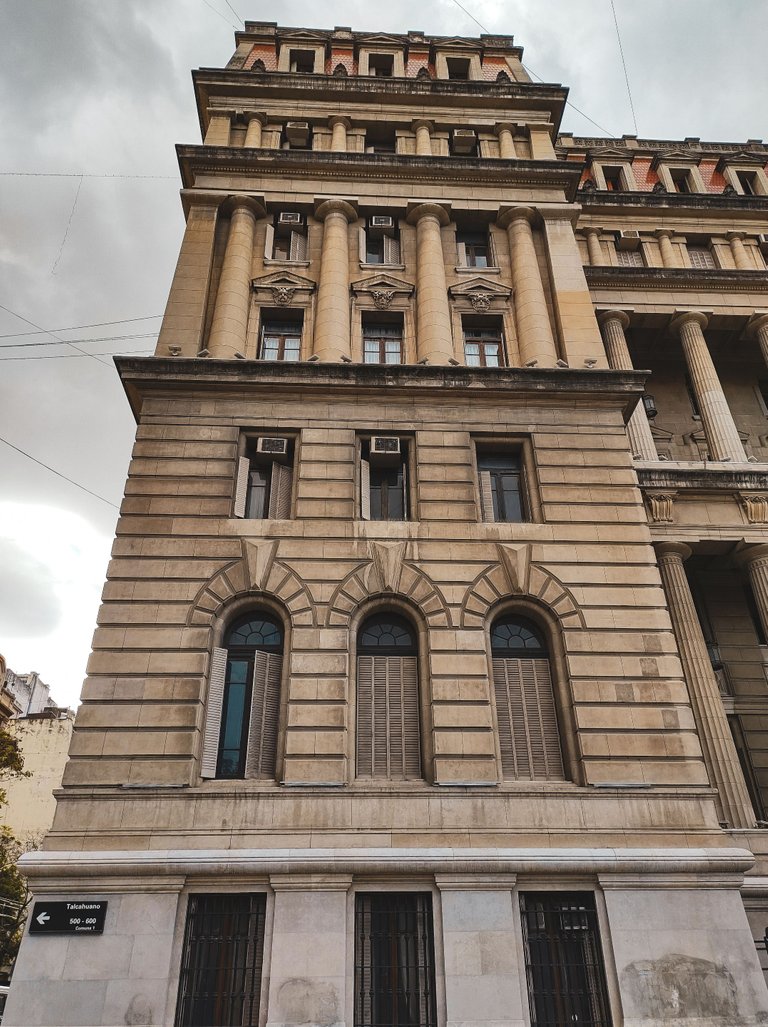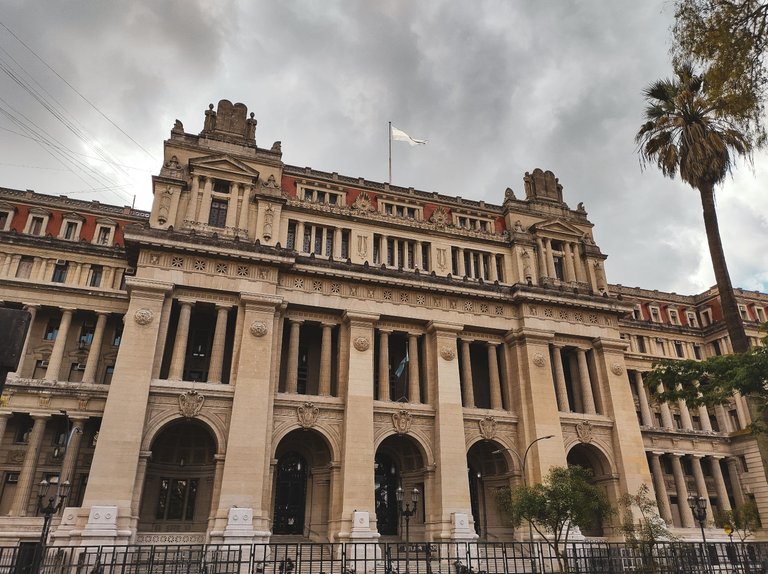 The building is located a few blocks from Avenida Corrientes and occupies an entire city block, covering approximately 60,000 square meters. Its construction was in charge of the French architect Norbert Maillart for the original design in 1890 but the work was delayed for about 40 years. It was not until 1905 that its construction would begin to be completely finished by 1942.
After several years, several facades on Uruguay, Viamonte and Talcahuano streets were restructured.
El edificio está situado a pocas cuadras de la avenida corrientes y ocupa toda una manzana completa, abarcando así unos 60.000 metros cuadrados aproximadamente. Su construcción estuvo a cargo del arquitecto francés Norbert Maillart para el diseño original en el año 1890 pero la obra se demoró alrededor de 40 años. No fue hasta el año 1905 que empezaría su construcción para ser finalizada por completo para el año 1942.
Luego de varios años se hicieron reestructuraciones de varias fachadas que se ubican en la calle Uruguay, Viamonte, Talcahuano.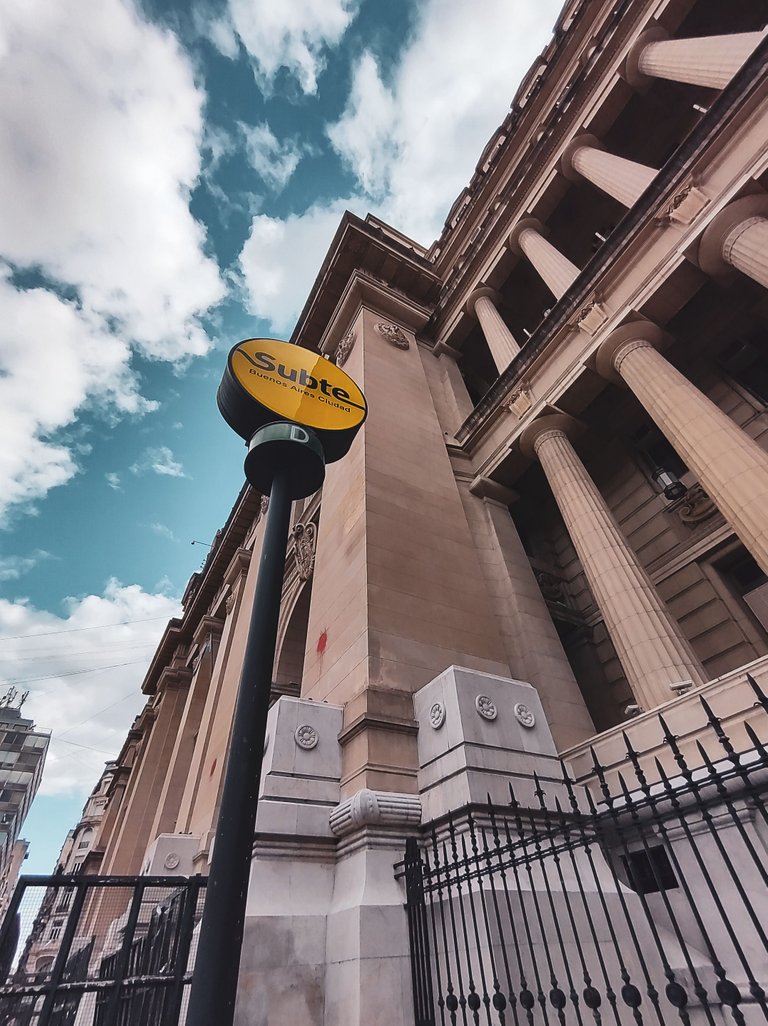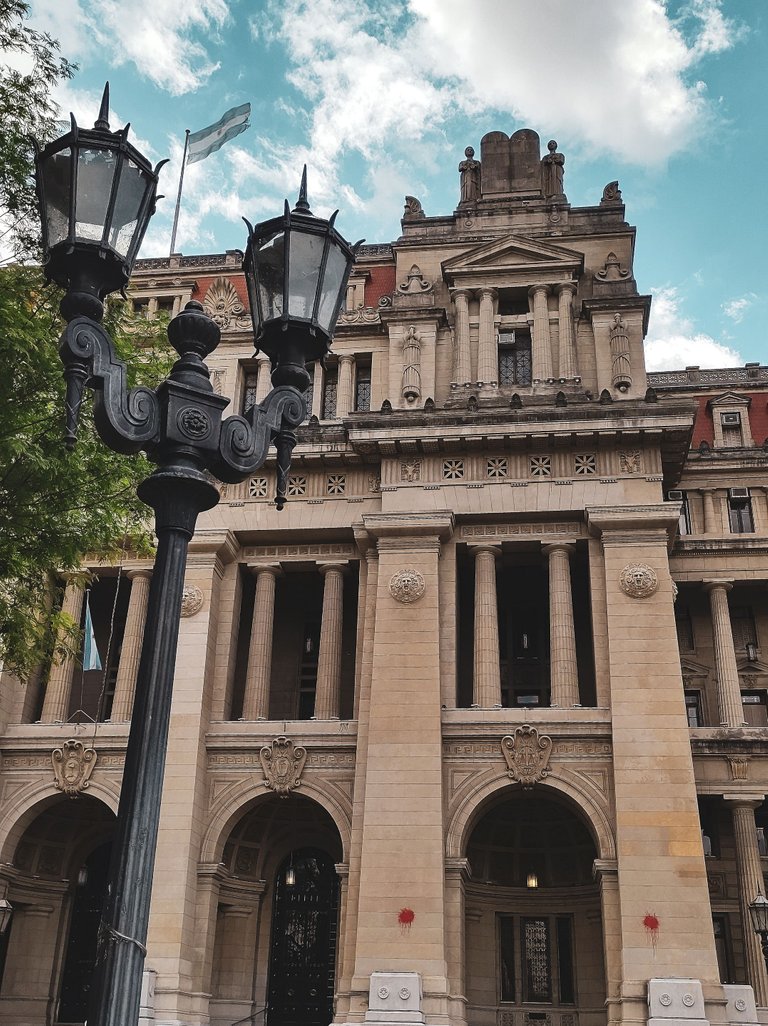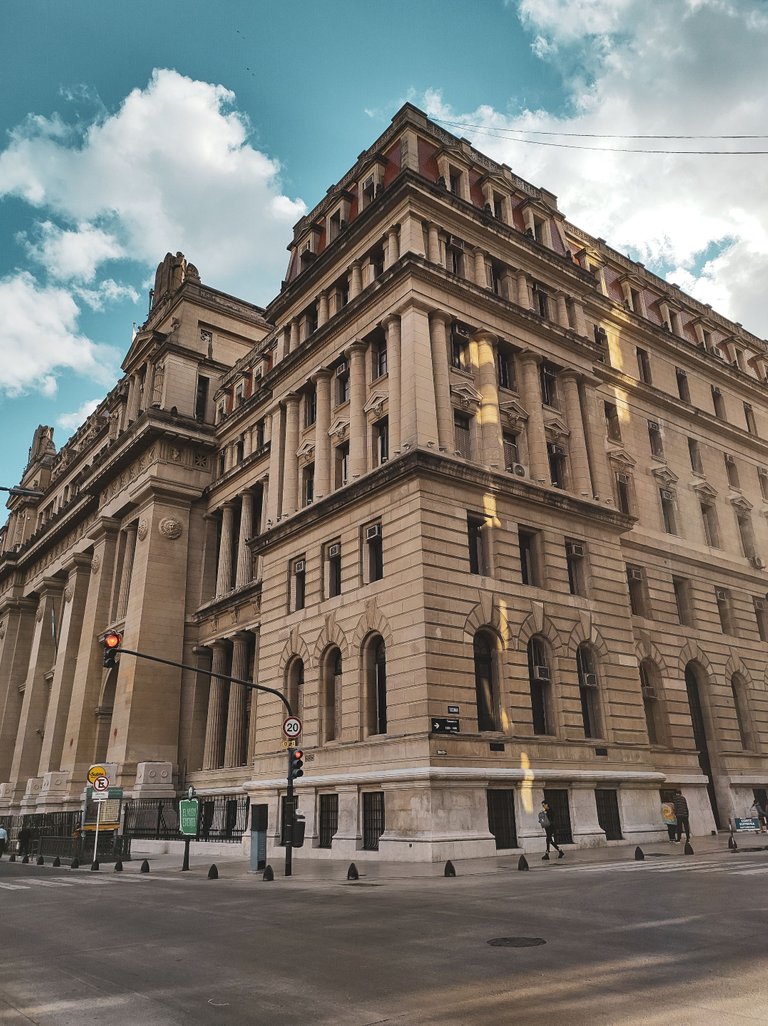 For some characteristics or architectural details of this work we can mention that its style belongs to the French academicism adding to this a neoclassical style of its columns and full of details such as coats of arms and symbols that refer to justice.
The main access that would be Talcahuano street in front of Lavalle square shows us the entrance with a beautiful dome and this entrance has the coat of arms and the flag of the nation. A curious fact to add is that in the main hall there is a very important sculpture of approximately 3 meters high symbolizing justice.
However, it is said that this sculpture is a replica since the government of the time did not want to pay the author for the original, being taken to another place and remaining the replica in the palace.
Para algunas características o detalles arquitectónicos de ésta obra podemos mencionar que su estilo pertenece al academicismo francés agregando a esto un estilo neoclasico de sus columnas y lleno de detalles como escudos y símbolos que hacen referencia a la justicia.
El acceso principal que sería la calle Talcahuano frente a la plaza Lavalle nos muestra la entrada con una hermosa cúpula y dicha entrada tiene el escudo y la bandera de la nación. Un dato curioso que agregar es que en el Hall principal se encuentra una escultura muy importante de aproximadamente unos 3 metros de altura que simboliza la justicia.
Sin embargo, se dice que ésta escultura es una réplica ya que el gobierno de turno no quiso pagar al autor por la original, siendo ésta llevada a otro lugar y permaneciendo la réplica en el palacio.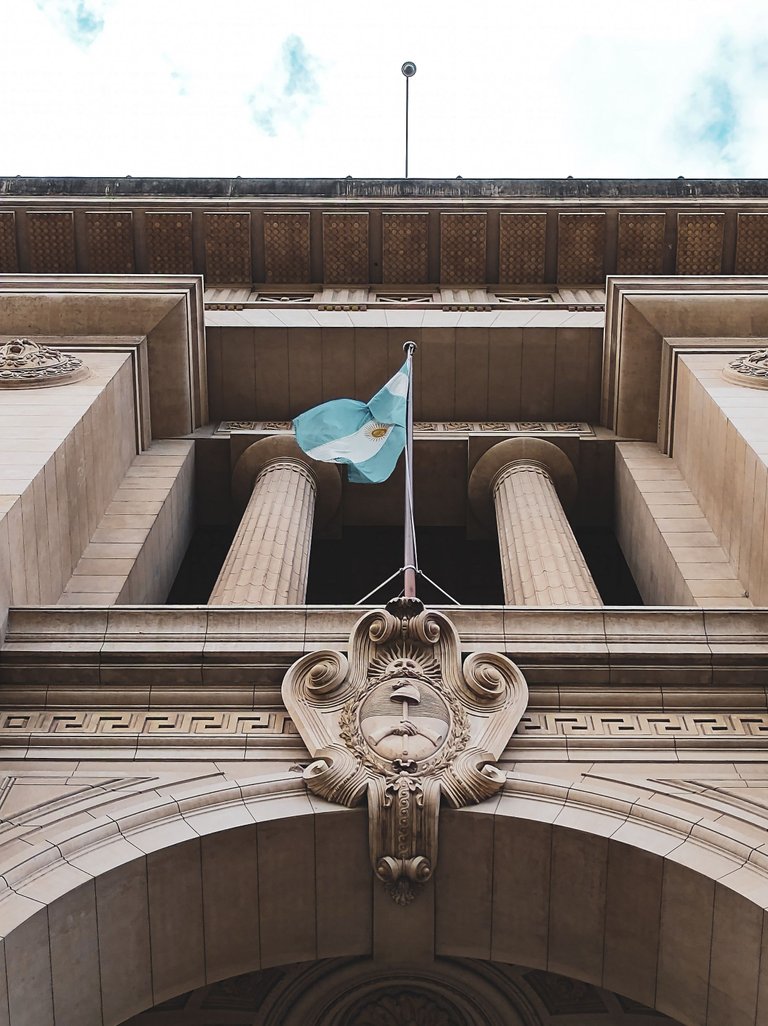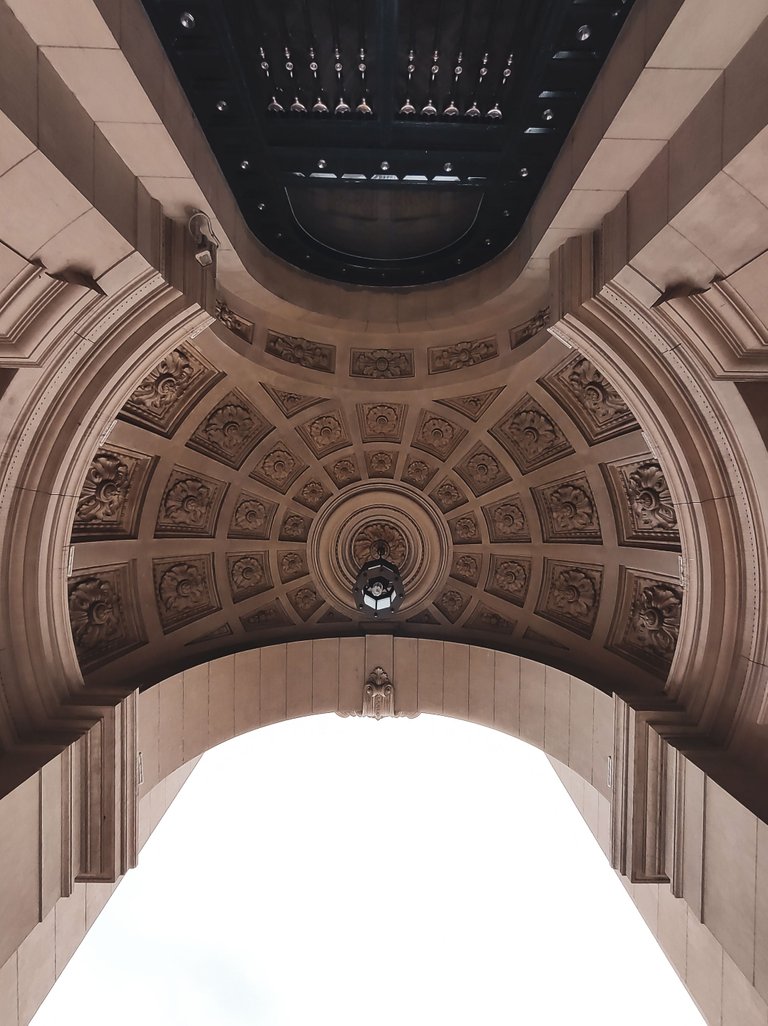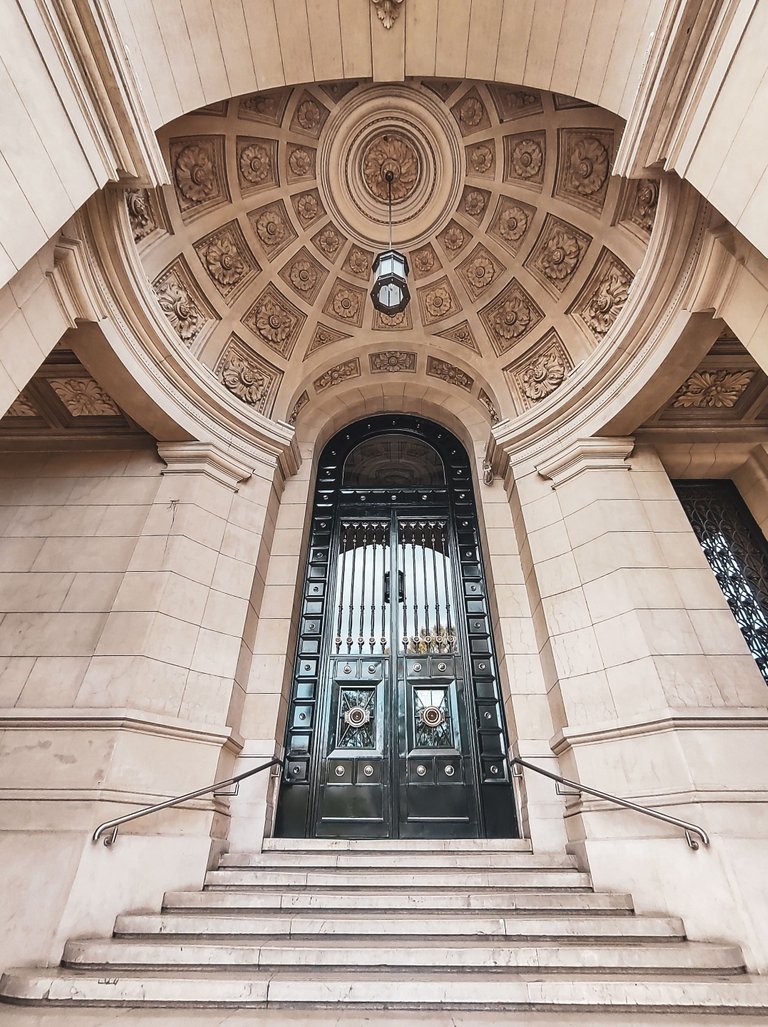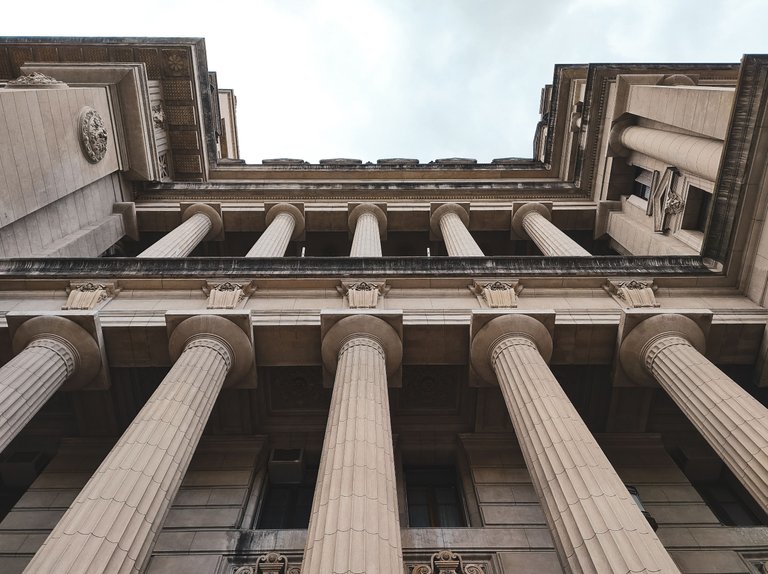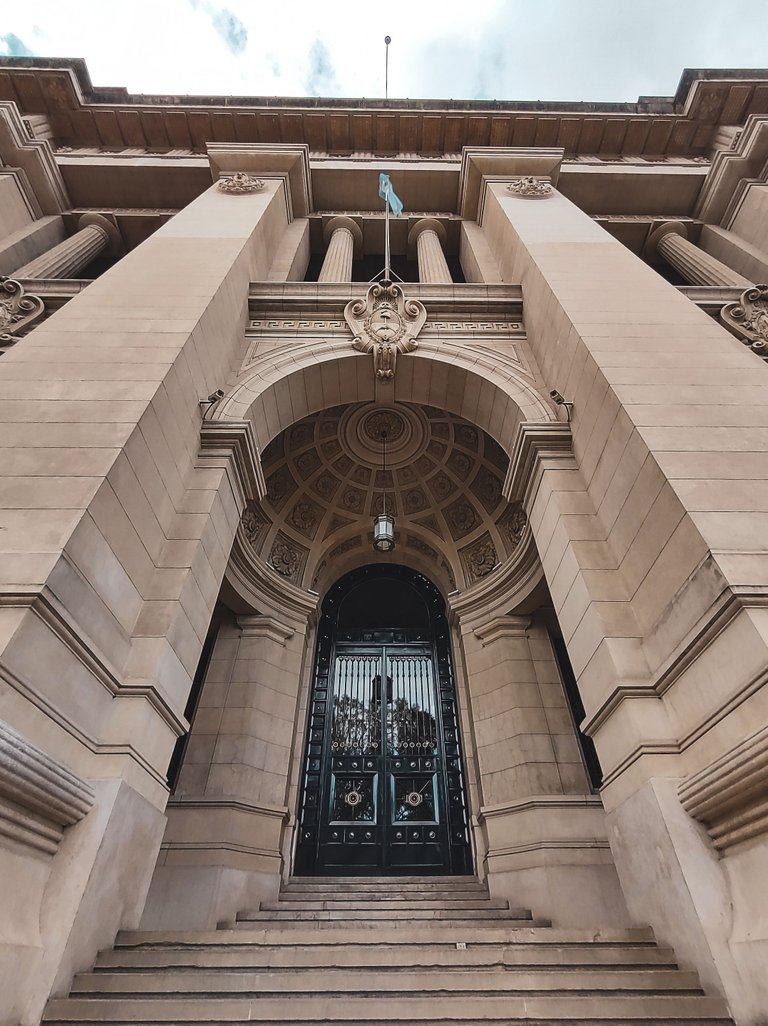 The 7-story building has in its interior recognized spaces such as the palace of honor, the courtroom of the supreme court, and the hall of agreements. Human figures are on the sides holding tables with laws and names of some heroes inscribed on marble slabs. It also has a library that is usually frequented by political figures and also by law students.
Quite impressive data that arouse the interest in visiting this palace in its interior and thus appreciate all the details described above.
El edificio de 7 pisos posee en su interior espacios reconocidos como lo es el palacio de honor, la sala de audiencias de la corte suprema, sala de acuerdos. Figuras humanas se encuentran en los costados sosteniendo tablas con leyes y nombres de algunos próceres inscriptos en tablas de mármol. También posee una biblioteca que habitualmente es frecuentada por figuras políticas y también por estudiantes de derecho.
Datos bastantes impresionantes que despiertan el interés en visitar este palacio en su interior y así apreciar todos los detalles anteriormente descritos.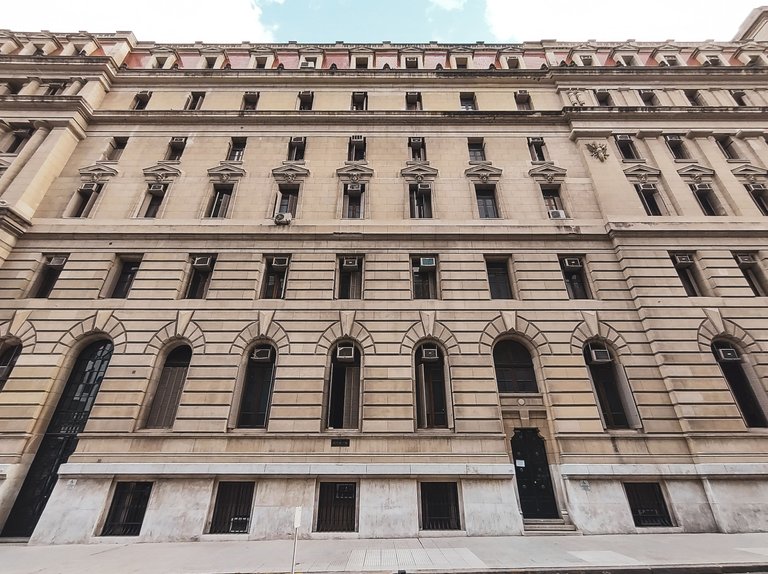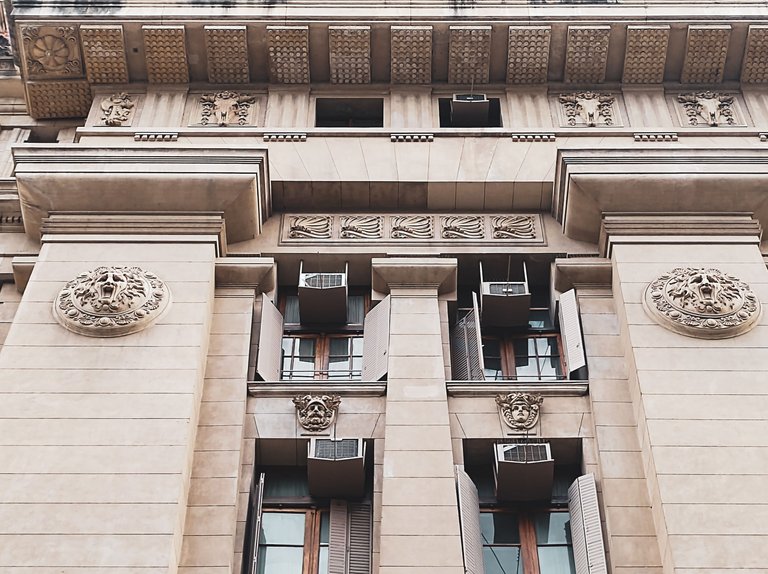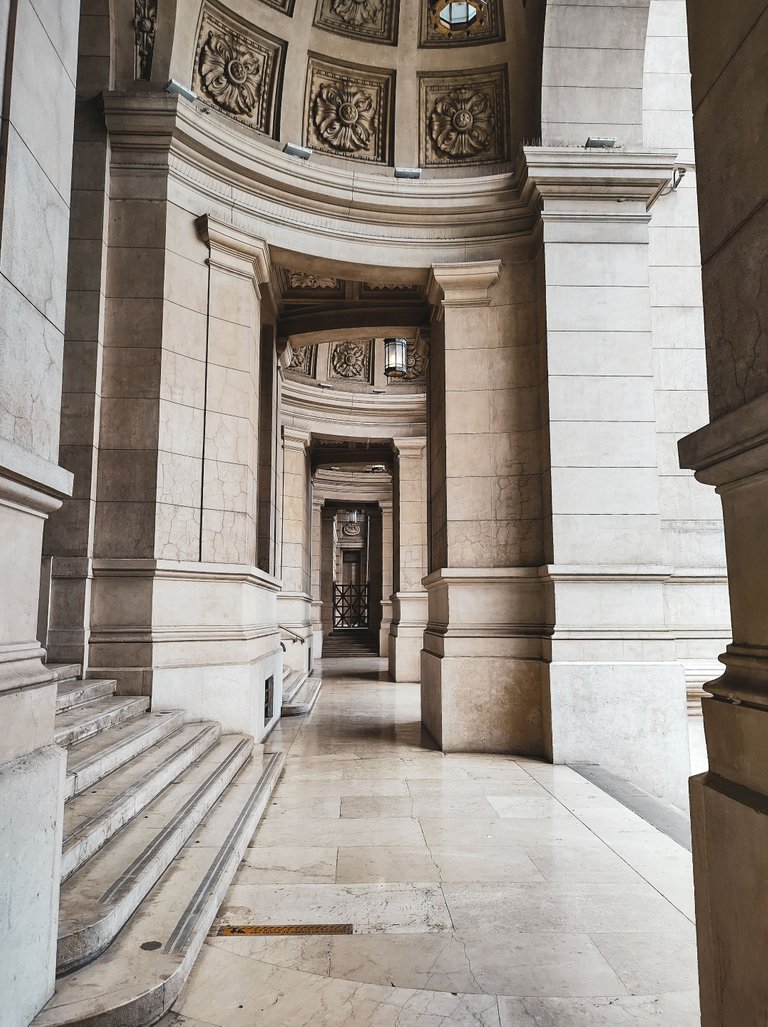 It is said that the interior of this building is amazing for the fact that it connects all its architecture and details with the history that remains in it. The interior is full of details, coats of arms, windows, arches and also mixed with statues and sculptures that represent what for the artists would be justice. A red carpet is part of one of the courtrooms.
A very interesting place to visit and I hope to be able to access it. Without further ado, I hope you have brought content that you perceive to be of quality. I send a hug to all my friends. Greetings from Argentina ☀️
Se dice que el interior de este edificio es asombroso por el hecho de conectar toda su arquitectura y detalles con la historia que en ella permanece. El interior está lleno de detalles, escudos, ventanales, arcos y además mezclado con estatuas y esculturas que respresentan lo que para los artistas sería la justicia. Una alfombra roja forma parte de una de las salas de audiencia.
Un lugar bastante interesante para visitar y al cual espero poder acceder. Sin más que agregar espero haya traído contenido que a su percepción sea de calidad. Les mando un abrazo a todos amigos. Saludos desde Argentina ☀️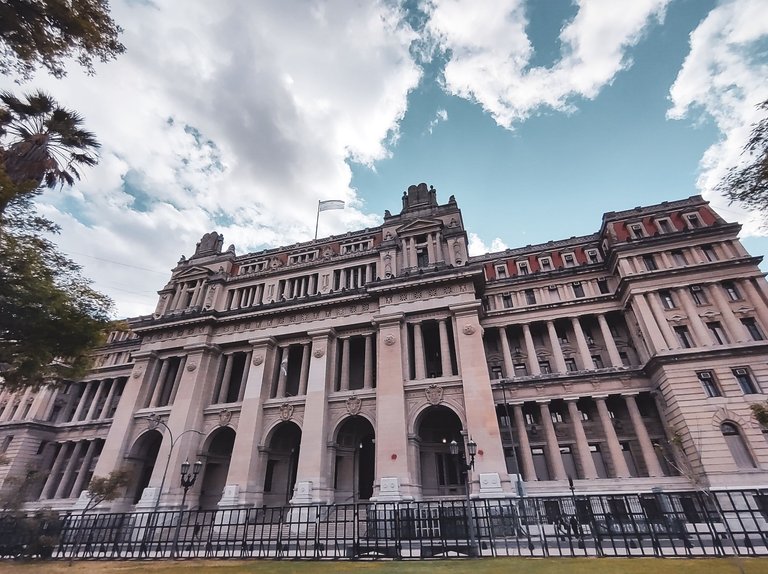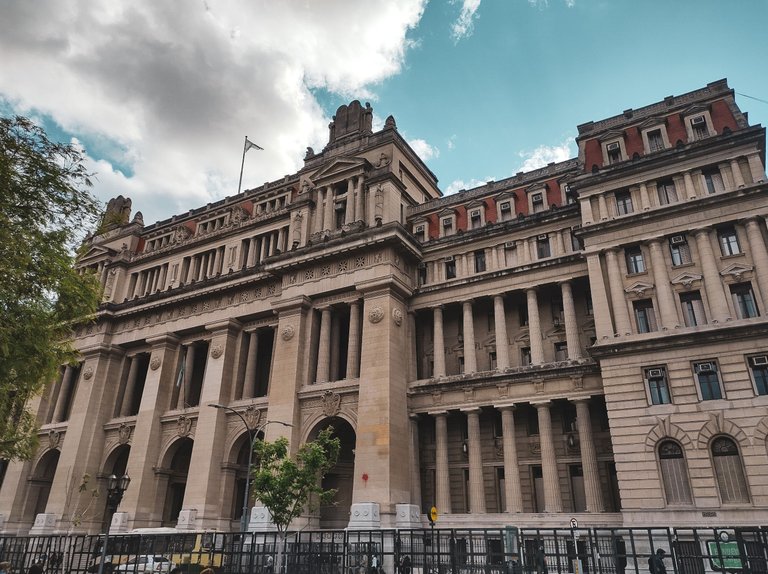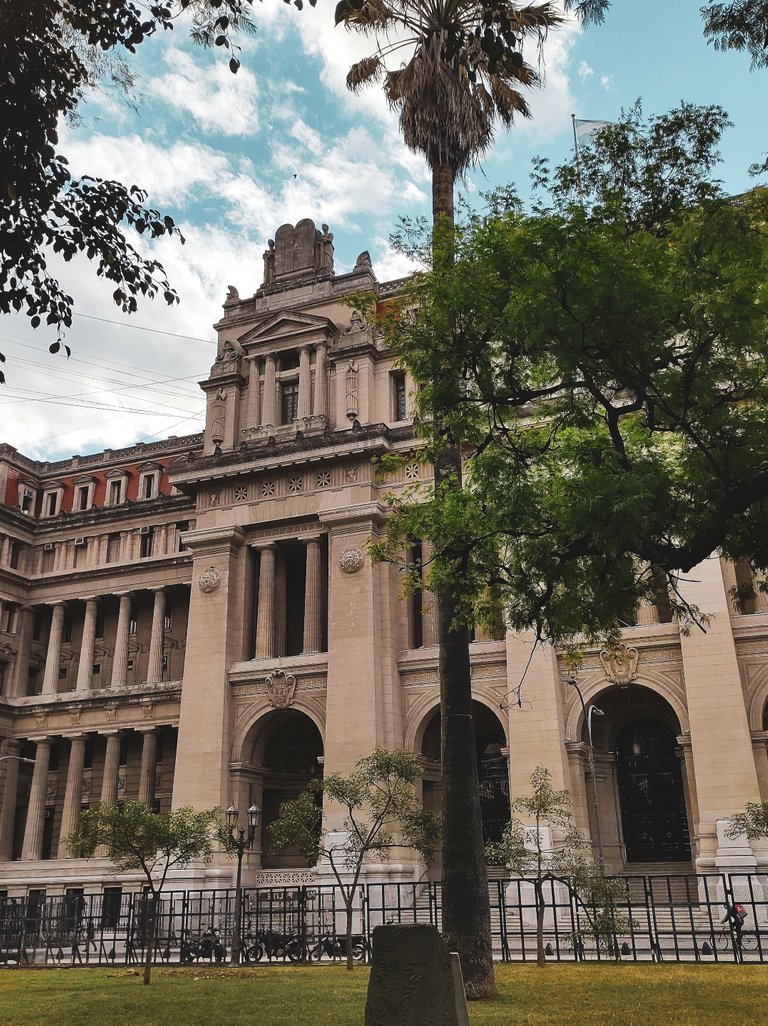 All the photos in this post were taken by me and are of my authorship.

Todas las fotos presentes en este post fueron tomadas por mi y son de mi autoría.


---
---