Urban Planning and Architecture in Buenos Aires | Monomad Challenge [ENG/ESP]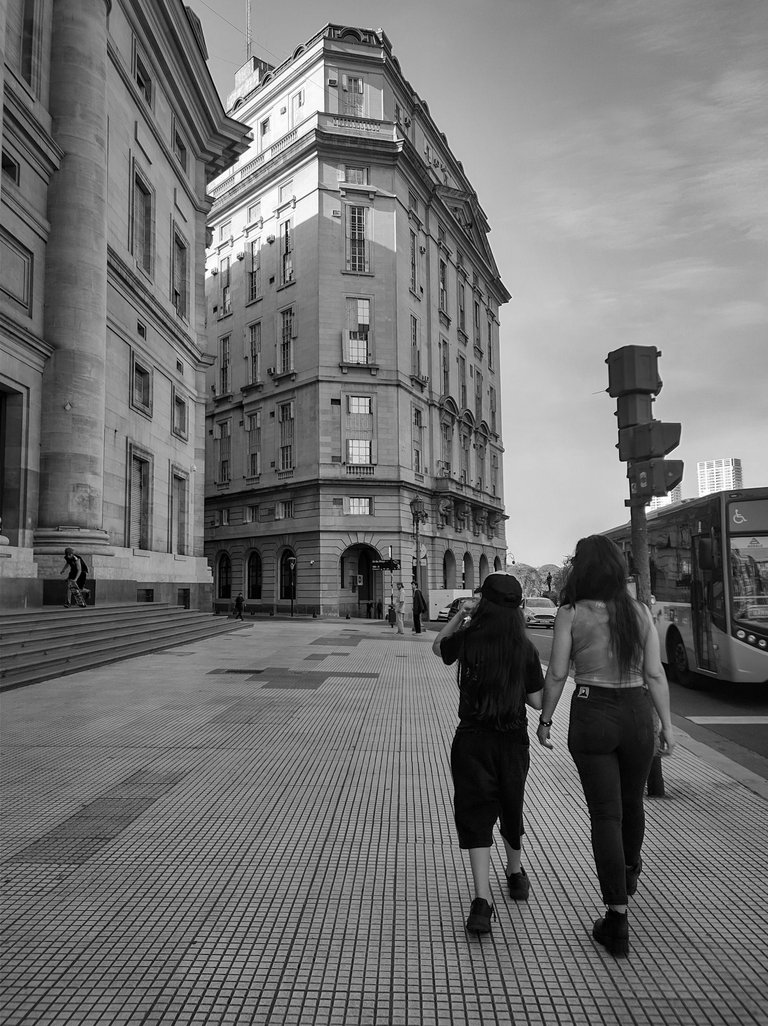 This weekend I went for a walk with my wife and son (the protagonists of the cover) the first photos were while we were walking near Plaza de Mayo, in the neighborhood of San Nicolas, Buenos Aires. We were on our way to Puerto Madero and this area just before crossing the street caught my attention.
I really don't know what this building is about but it looked imposing, besides the passage of arches where I thought that on another occasion it would be interesting to take pictures there, able to take some portraits and thus be able to play with the architecture and symmetry, obviously in black and white.
He salido el fin de semana a dar un paseo con mi esposa y mi hijo (protagonistas de la portada) las primeras fotos fueron mientras caminabamos cerca de plaza de mayo, en el barrio de San Nicolás, Buenos Aires. Íbamos camino a puerto madero y justo me llamo la atención esta zona antes de cruzar la calle.
Realmente desconozco de que se trata este edificio pero se veía imponente, además del pasaje de arcos dónde pensé que en otra ocasión sería interesante hacer fotos allí, capaz algunos retratos y así poder jugar con la arquitectura y simetría, obviamente en blanco y negro.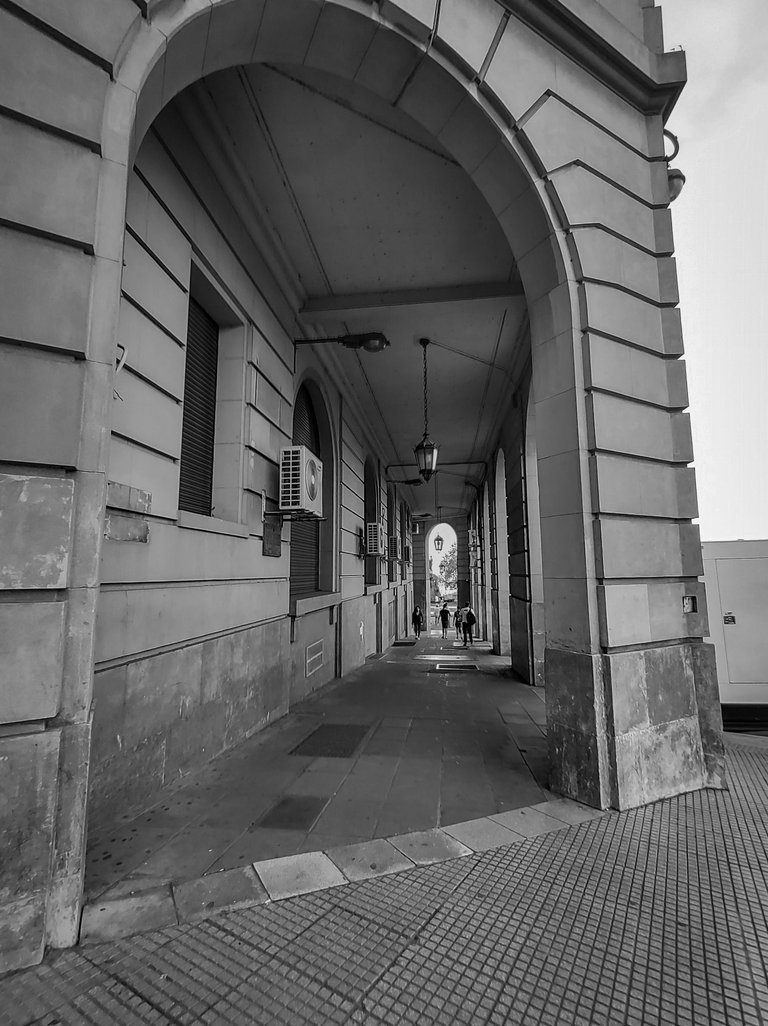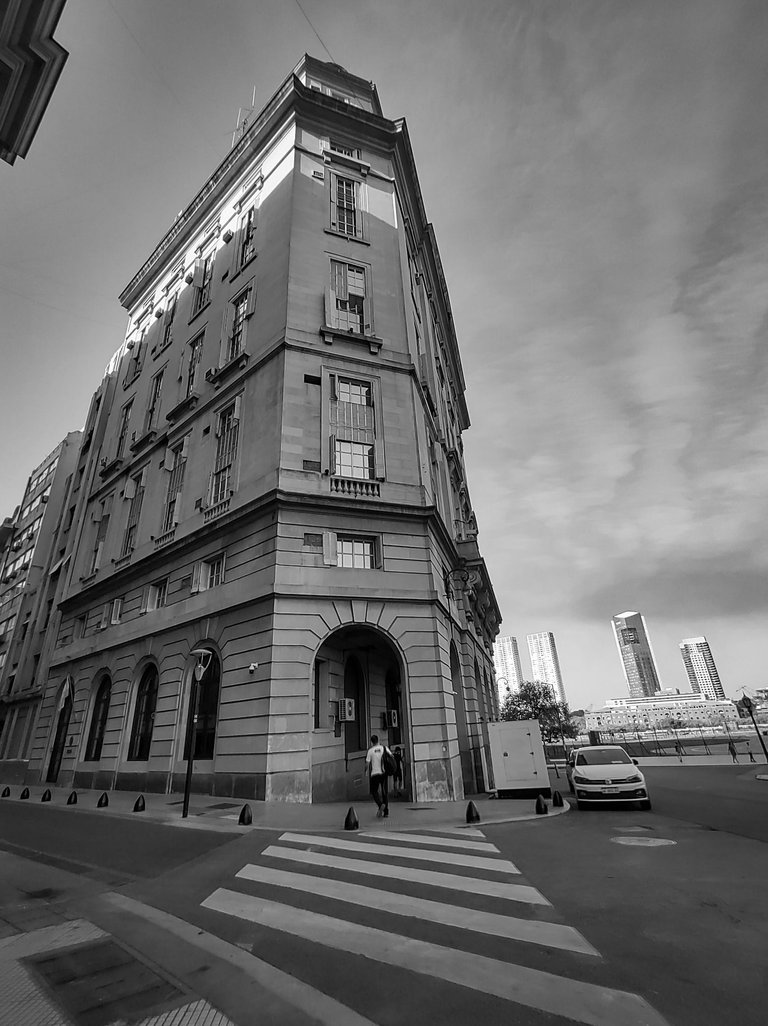 Earlier in the day we were at our son's swimming lessons and on the way back I stopped to take some pictures since I hadn't been here in a while and this was an old neighborhood where I used to live.
You can never miss a picture of the imposing congress building, there is no way to get bored! A low angle shot of the dream, centering the palace, although a tourist bus closed part of the landscape I think it is an interesting photo, in addition to that the light was perfect to be here for a long time, unfortunately I didn't have that much time to spend here.
Temprano, ese mismo día estábamos en las clases de natación de nuestro hijo y de regreso me detuve a tomar algunas fotos ya que tenía tiempo que no pasaba por acá y este era un antiguo vecindario dónde vivía.
Nunca puede faltar una foto del imponente edificio del congreso, no hay forma de aburrirse! Una foto de ángulo bajo al ras del sueño, centrando el palacio, aunque un bus turístico me cerró parte del paisaje creo que es una foto interesante, adicional a eso la luz era perfecta para estar mucho tiempo acá, lamentablemente no disponía de tanto.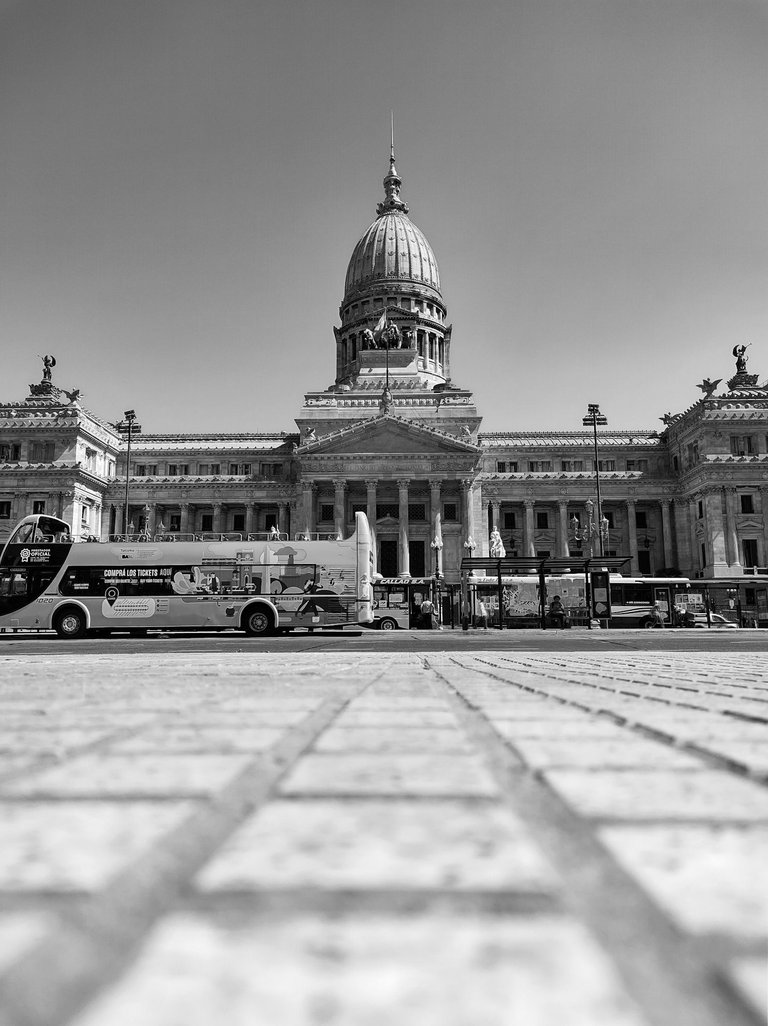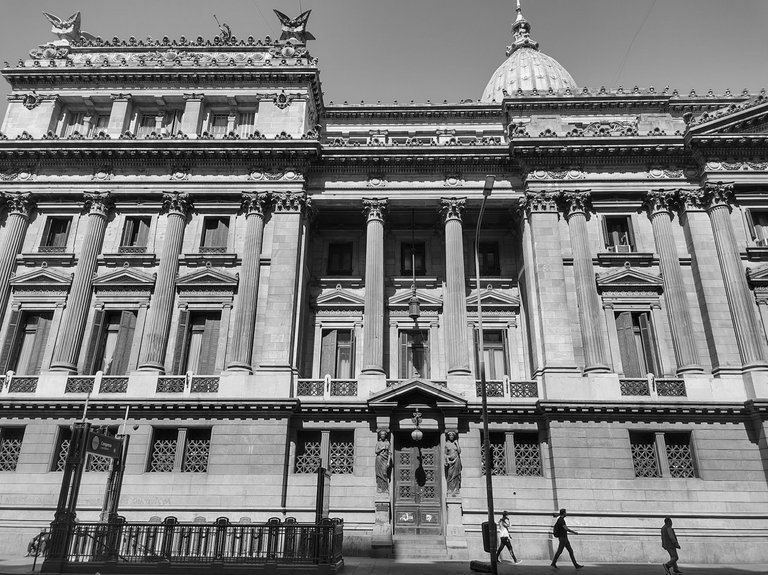 This is a series that I have enjoyed very much and there are very few times that I take spontaneous photos, many of which I like. I think this photo on the side of the congress with these three people walking is one of my favorites.
The next photo also catches my attention, as you can see the building on one side, a sign of Callao Avenue, the traffic lights, people walking and the subway station, this in addition to the lights and shadows of that hour made a good combination for this composition.
The last photo belongs to the back of the national congress.
Esta es una serie que me ha gustado muchísimo y son muy pocas las veces que hago fotos espontáneas de las cuales muchas me gustan. Creo que esta foto en lateral del congreso con éstas tres personas caminando es una de mis preferidas.
La siguiente foto también me llama mucho la atención, como se ve el edificio de un costado, un cartel de la avenida Callao, los semáforos, personas caminando y la estación del subterráneo, esto adicional con la luces y sombras de esa hora hizo una buena combinación para esta composición.
La última foto pertenece a la parte trasera del congreso nacional.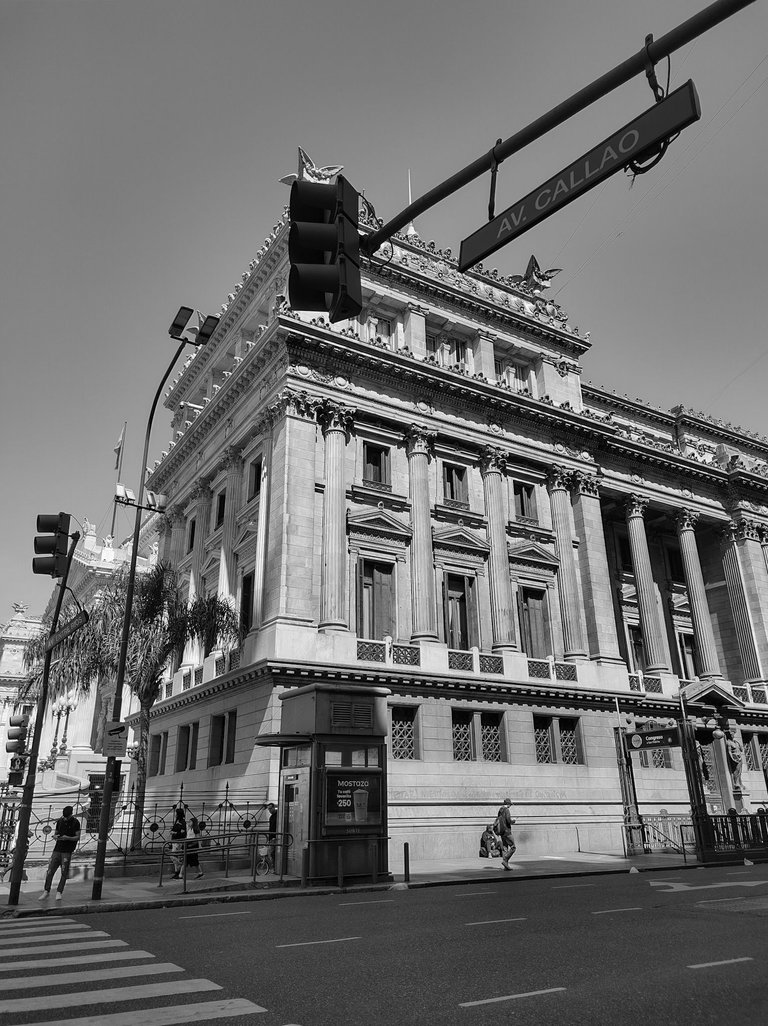 This is my entry for the monomad challenge. If you liked these photos, I invite you to leave me a comment 😊🖤
Ésta es mi entrada para el reto monomad. Si te gustaron éstas fotos, te invito a dejarme un comentario 😊🖤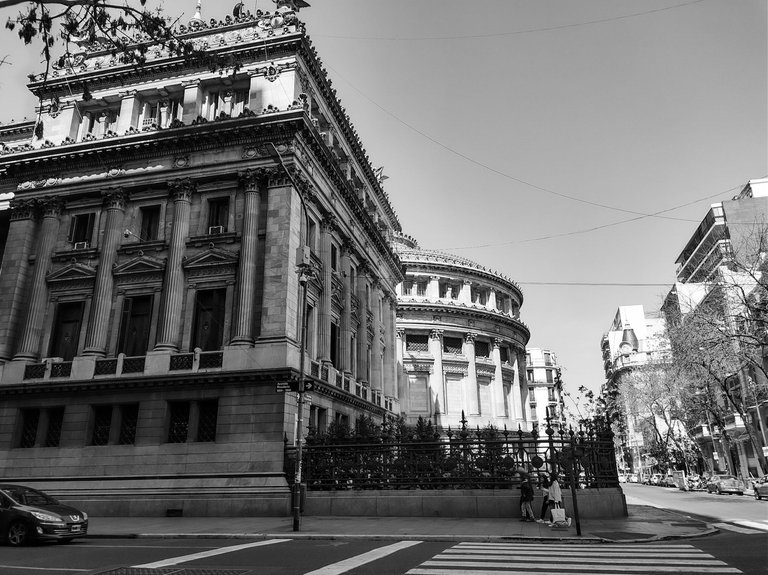 All the photos and texts in this post are my authorship.
(Todas las fotos y textos presentes en éste post son de mi autoría.)

---
---