Visiting a Place Called "Las Cañitas" [ENG/ESP]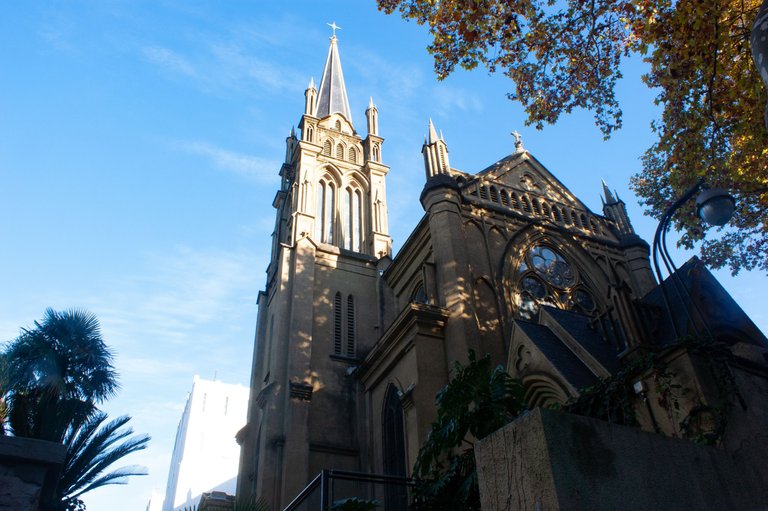 Greetings friends of Hive hiy I want to share with you about my visit to a place called "Las Cañitas", it is a neighborhood located in the same area of Palermo but with a different aesthetic and appearance. Located between Cabildo Avenue and parallel to it, Luis María Campos Avenue, Libertador Avenue and Dorrego Avenue, it is characterized for being one of the most beautiful areas of this locality and at the same time it is distinguished by its high urban and architectural value.
I want to show you some of the places where I walked and visited, finding exhuberant structures and also focusing on the urban theme, the houses of this place and as we can see what looks like another province or even another country (European) the facades of the houses of the cañitas are simply cozy and historic and can be considered colonial.
Saludos amigos de Hive hiy quiero compartir con ustedes sobre mi visita a un lugar llamado "Las Cañitas", es un barrio ubicado dentro de la misma zona de Palermo pero que alberga una estética y una apariencia diferente. Situado entre las avenidas Cabildo y paralelas a ésta la avenida Luis María Campos, Avenida del Libertador y Avenida Dorrego, se caracteriza por ser una de las zonas más lindas de esta localidad y a la vez se distingue por su alto valor urbano y de arquitectura.
Quiero mostrarles algunos de los lugares por dónde caminé y visité, encontrándome con exhuberantes estructuras y enfocándome además al tema urbano, las viviendas de este lugar y como podemos ver qué parece otra provincia o incluso otro país (europeo) las fachadas de las casas de las cañitas son simplemente acogedoras e históricas además de que pueden considerarse coloniales.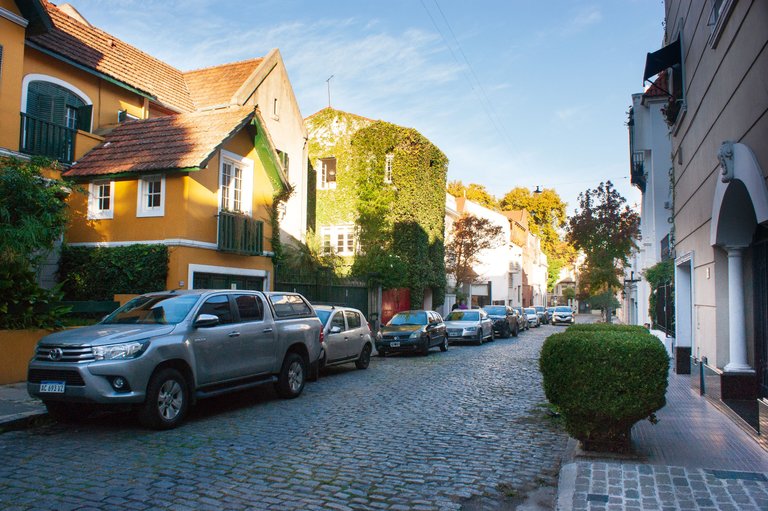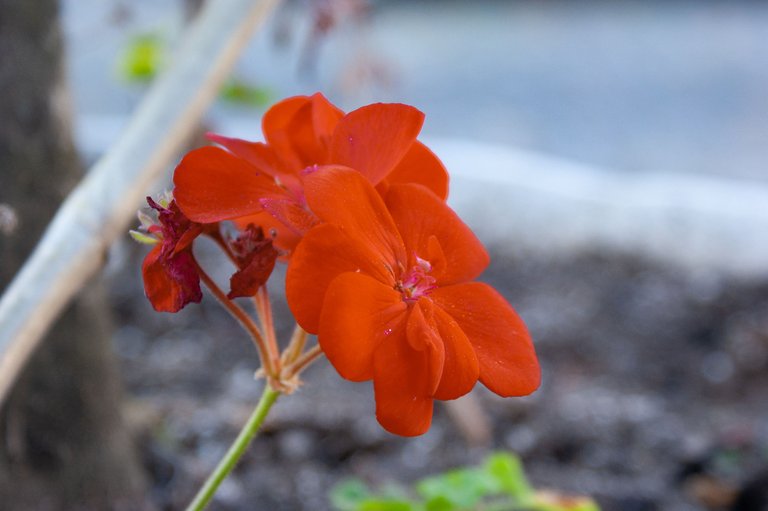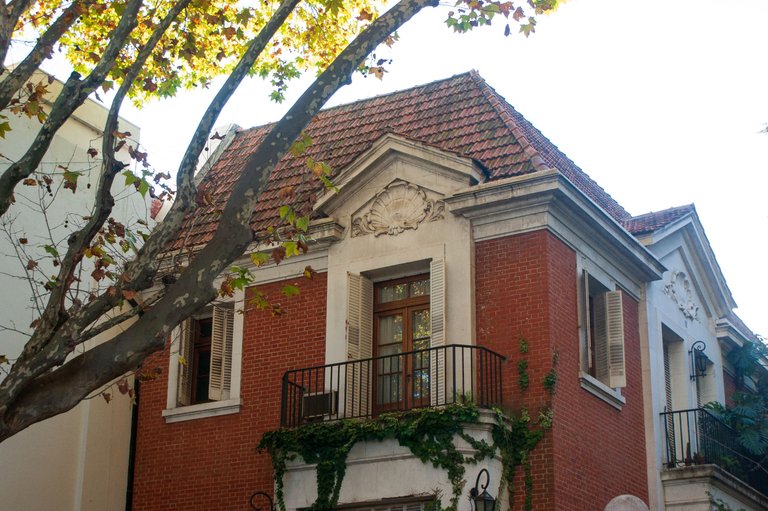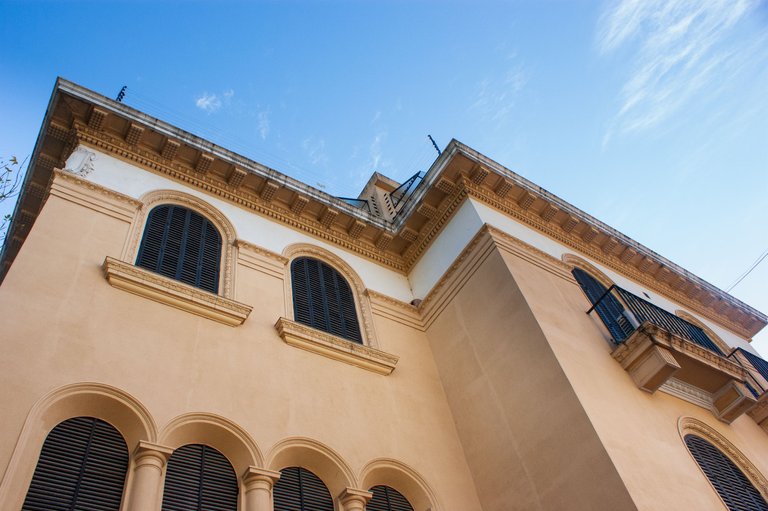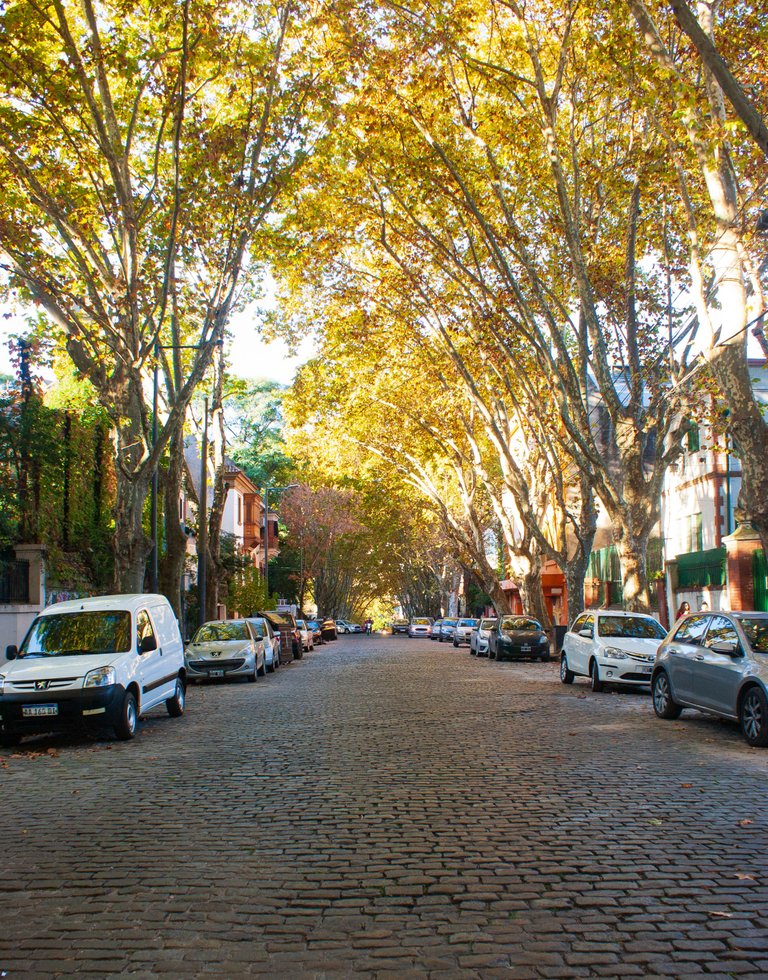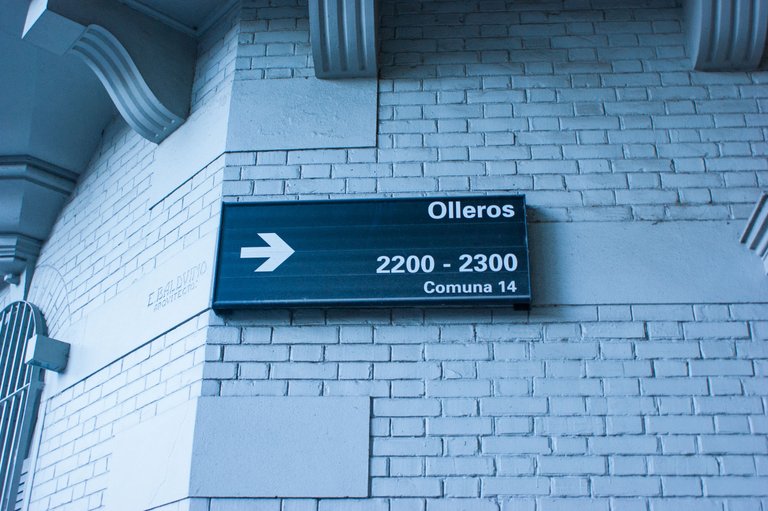 On the other hand I was impressed by the cathedrals that are in this place, the first to look at was a giant one that under the little knowledge I have I assumed and I suppose at present that it is a structure with neogothic style for its facade and its towers, however to my astonishment it is a school .... Yes, a mixed catholic school called esclavas del sagrado corazón de Jesús.
It is quite interesting and important to point out the dedication that has been put to this place in terms of its buildings and to dedicate a temple of this magnitude to a school is simply amazing. So I was able to take some pictures of its details and sides. On the other hand we also have a church called parish of San Benito Abad, a place where sacred music concerts are usually developed in addition to having function as a parish.
Por otra parte me impresionó las catedrales que se encuentran en este lugar, la primera en mirar fue una gigante que bajo los pocos conocimientos que tengo supuse y supongo en el presente que se trata de una estructura con estilo neogotico por su fachada y por sus torres, sin embargo para mí asombro se trata de una escuela... Si, una escuela católica mixta llamada esclavas del sagrado corazón de Jesús.
Es bastante interesante y importante señalar la dedicación que se le ha puesto a este lugar en cuento a sus edificacaciones y dedicar un templo de esta magnitud a una escuela es simplemente asombroso. Así que pude tomar algunas fotos de sus detalles y costados. Por otro lado también tenemos una iglesia llamada parroquia de San Benito Abad, lugar donde habitualmente se desarrollan conciertos de música sacra además de tener función como parroquia.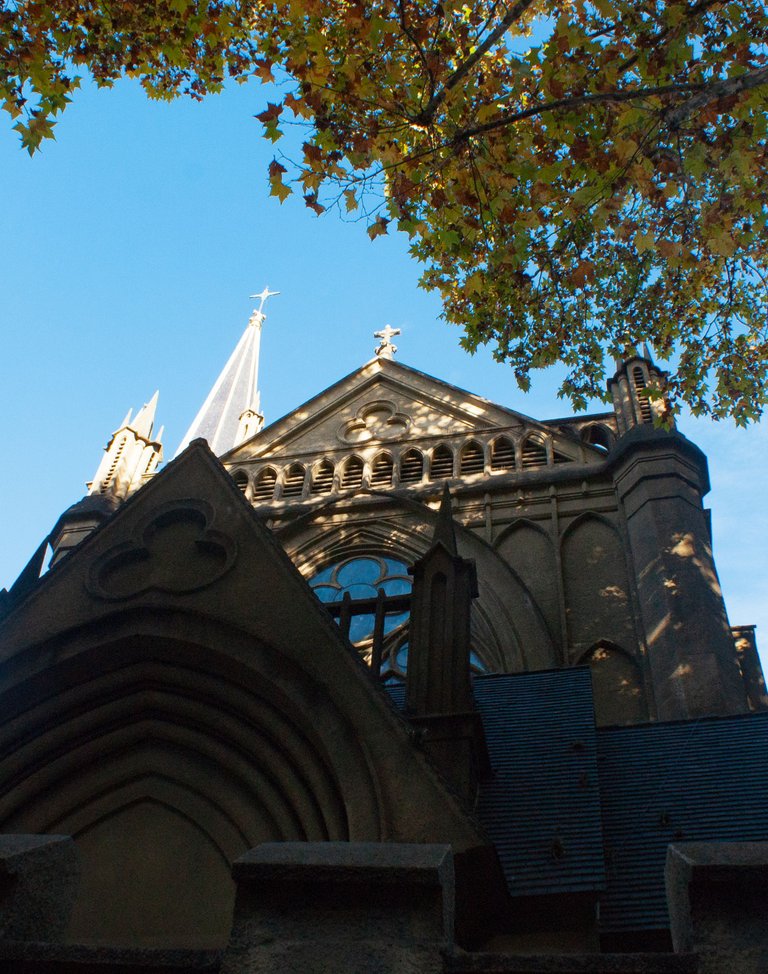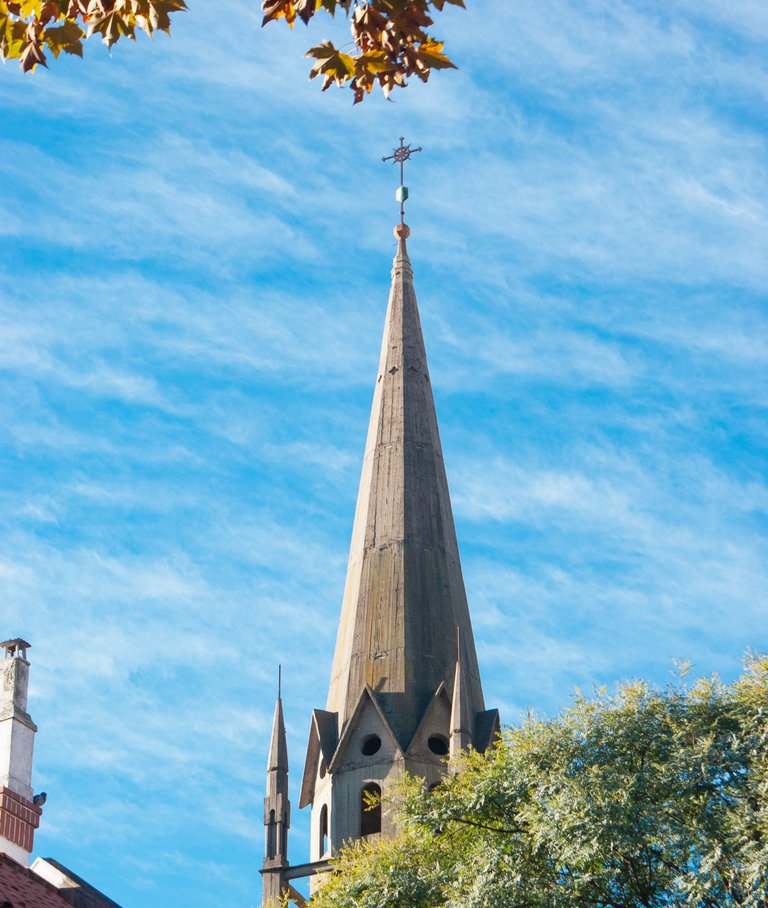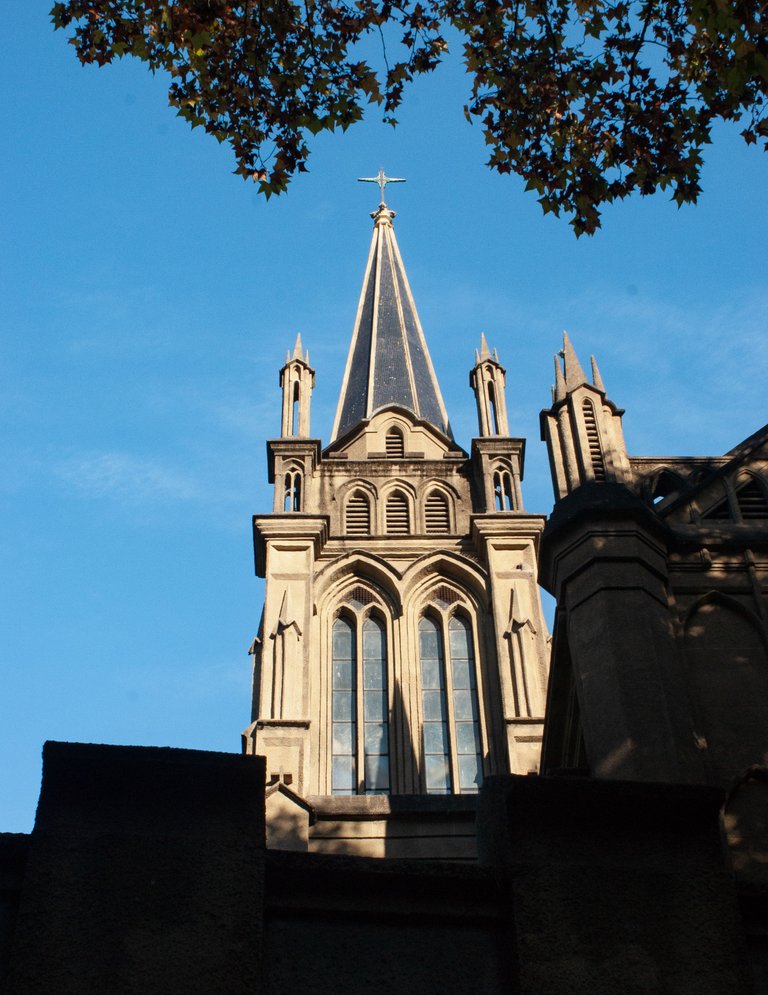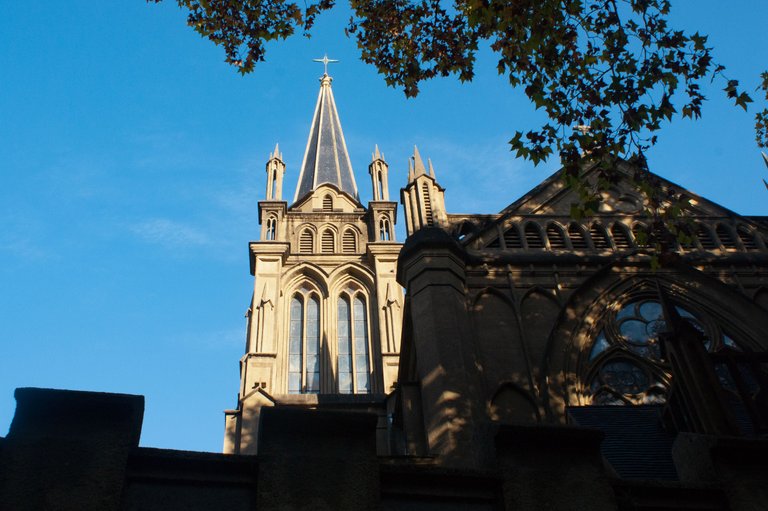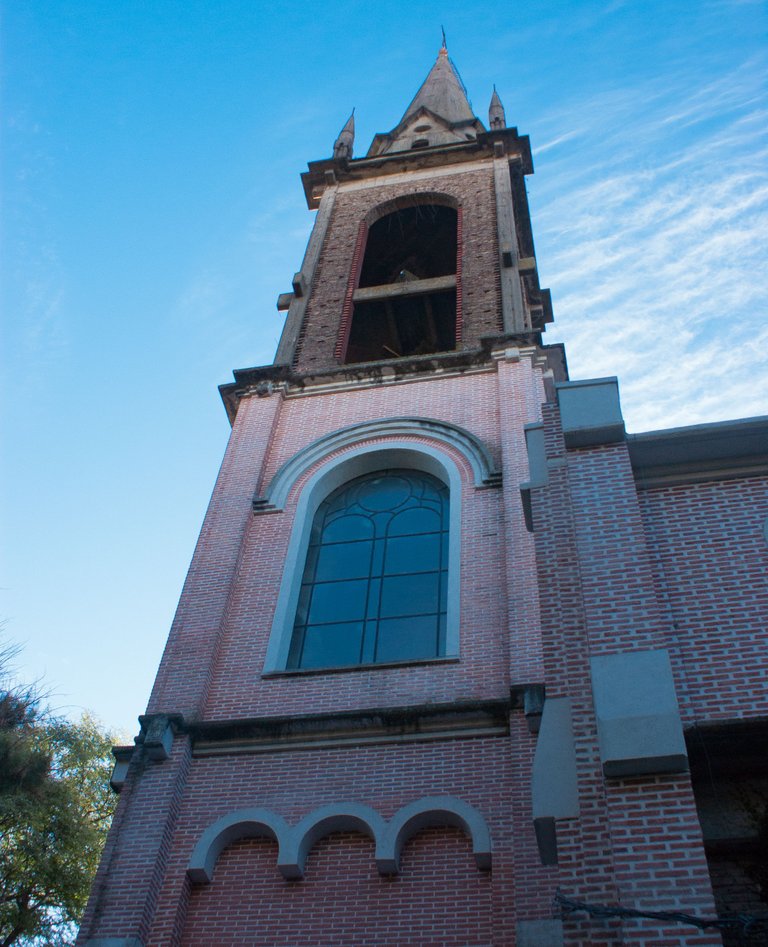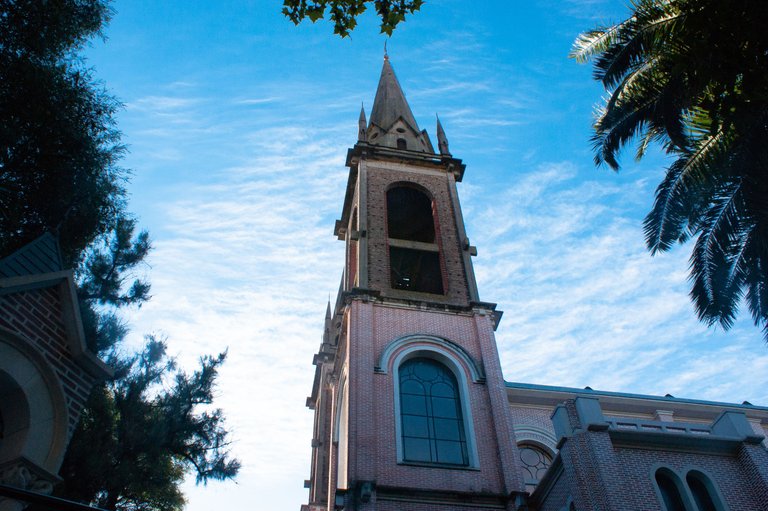 The neighborhood of Las Cañitas is not strictly speaking a neighborhood since it belongs to the neighborhood of Palermo, but it is considered as such because it is different in the sense already mentioned. At the beginning it was a very quiet area and high security for being a place of very high class and high purchasing power, after the 90s gave way to the opening of nightclubs and discos which makes that at night there is a lot of activity, however it is still one of the quietest and safest places in the city at present.
Another of the most attractive places in this area is a shopping center called the solar de la abbey, a building that was formerly an ice factory and was remodeled and adapted to be what it is today, many people attend frequently and is highly acclaimed by neighbors and visitors. Place to which I will dedicate a separate post more complete with relevant and corresponding information.
El barrio de las cañitas no es propiamente un barrio ya que pertenece al barrio de Palermo pero es considero así por ser diferente en el sentido ya expuesto. En principio fue una zona muy tranquila y de alta seguridad por ser un lugar de clase muy alta y de alto poder adquisitivo, luego de los años 90 se dió lugar a la apertura de clubes nocturnos y discotecas lo que hace que en las noches haya muchísima actividad, sin embargo no deja de ser uno de los lugares más tranquilos y seguros de la ciudad en el presente.
Otro de los lugares más atractivos de esta zona es un centro comercial llamado el solar de la abadía, edificio que anteriormente fue una fábrica de hielo y fue remodelado y adaptado para ser lo que es hoy, muchas personas concurren con frecuencia y es muy aclamado por los vecinos y personas que la visita. Lugar al que dedicaré un post aparte más completo con información pertinente y correspondiente.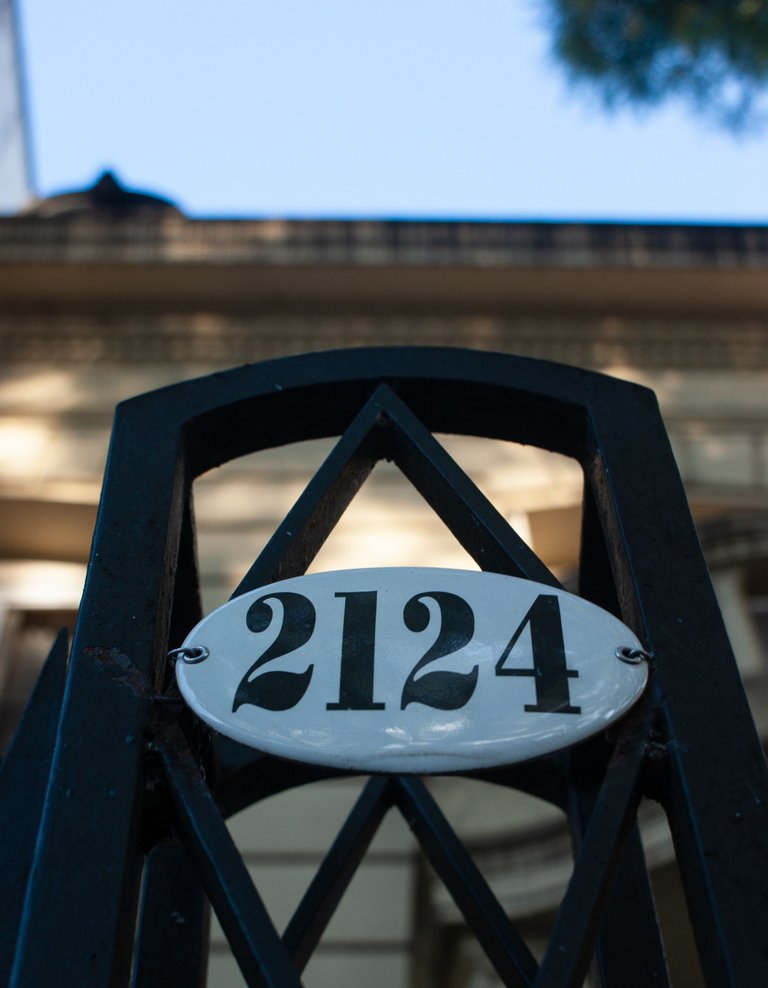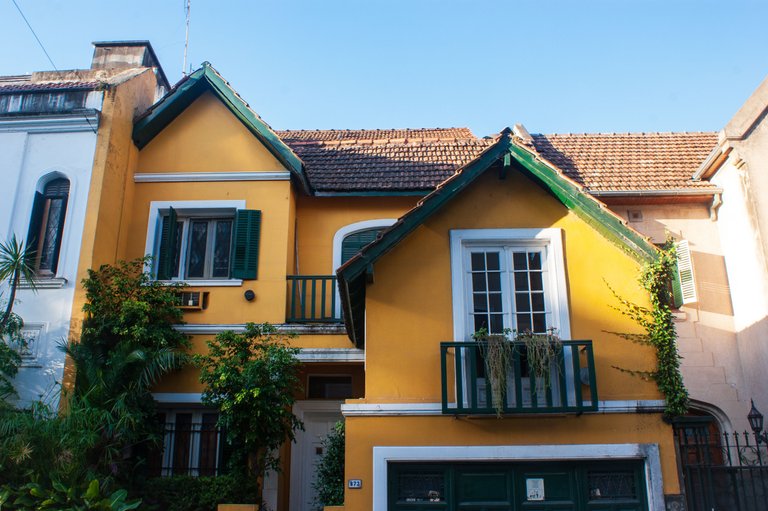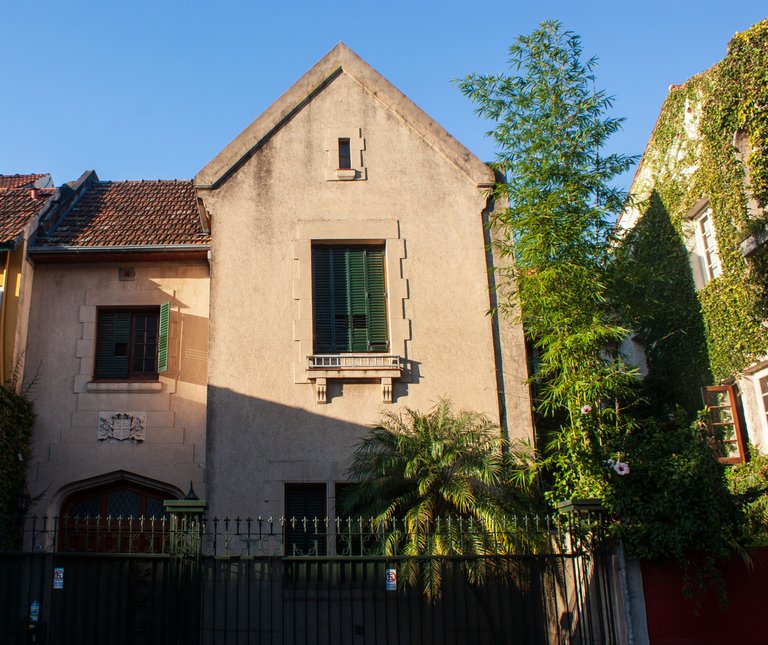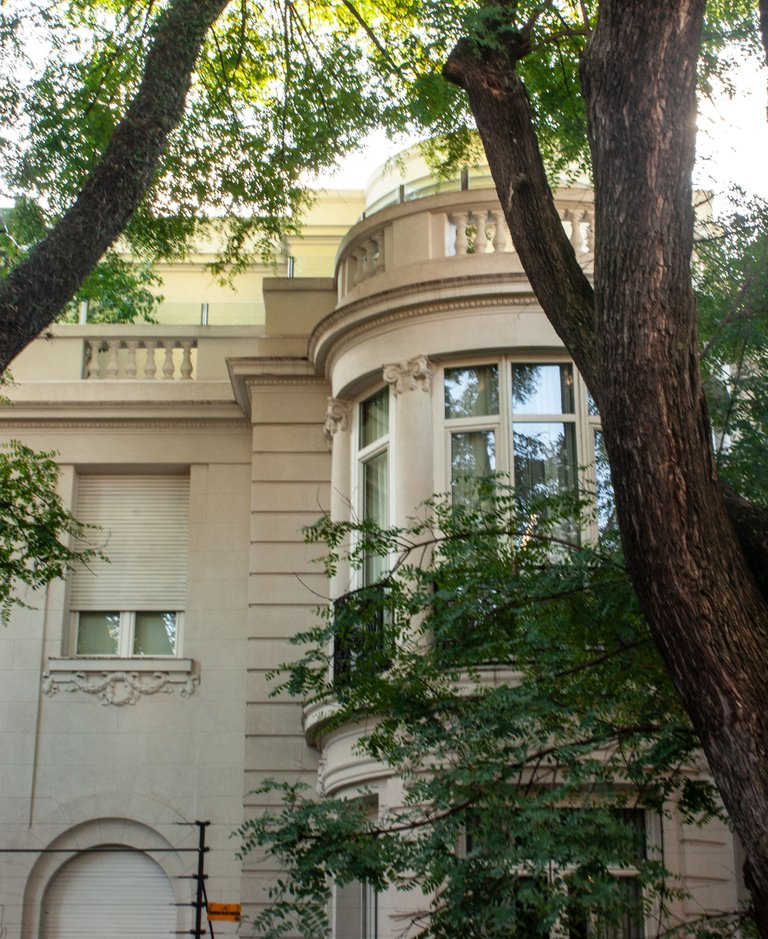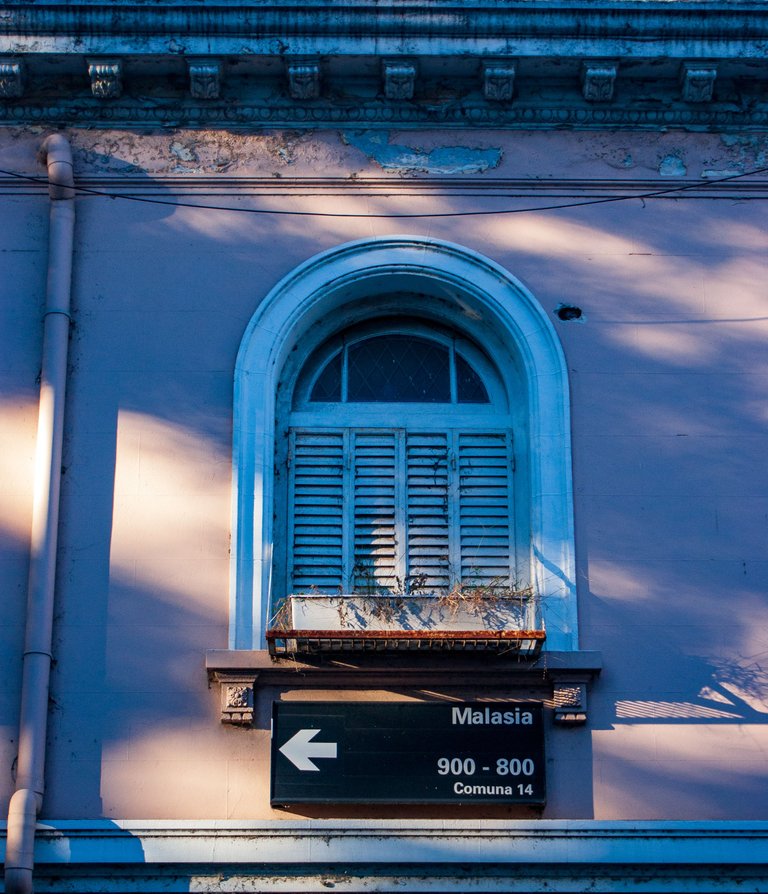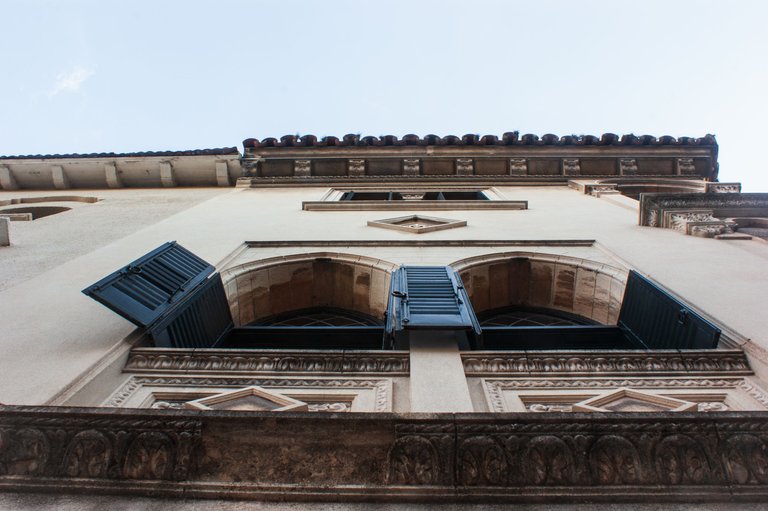 Finally I leave you with other photographs of different facades and attractions of the houses that belong to this neighborhood of Las Cañitas, a place that also houses various embassies of different countries with classic architecture and styles.
I hope you enjoy this tour through my photographs as much as I did when I walked through this attractive area. Without more to say I say goodbye and I hope you have a great day.
Para finalizar les dejo otras fotografías de distintas fachadas y atractivos de las viviendas que pertenecen a este barrio de las cañitas, lugar que además alberga a distintas embajadas de diferentes países con arquitectura y estilos clásicos.
Espero disfruten este recorrido a través de mis fotografías tanto como lo hice yo cuando caminé por esta atractiva zona. Sin más que decir me despido en esta oportunidad y espero que tengan un excelente día.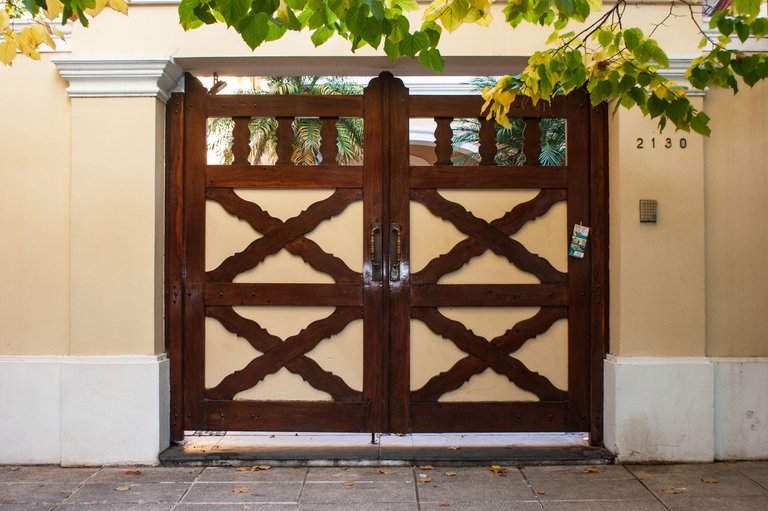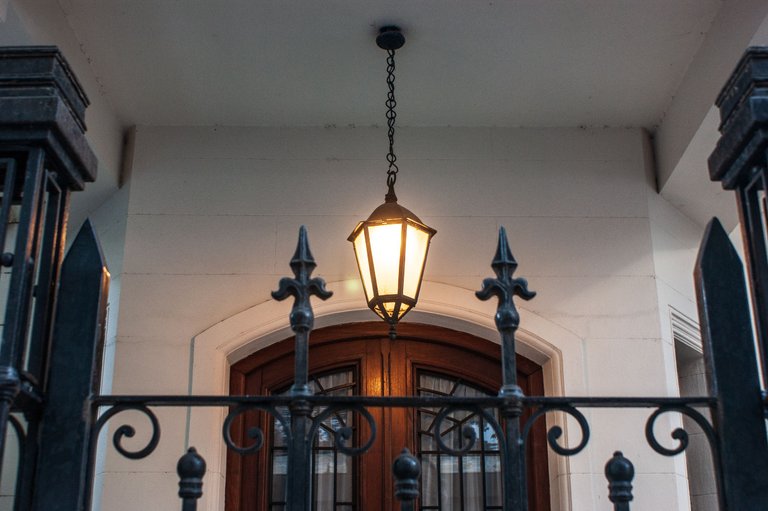 All the photos and texts in this post are my authorship.
(Todas las fotos y textos presentes en éste post son de mi autoría.)


---
---