Qué Será De Tí / What Will Become Of You (cover) @diviaski [ Spa-Eng ]
---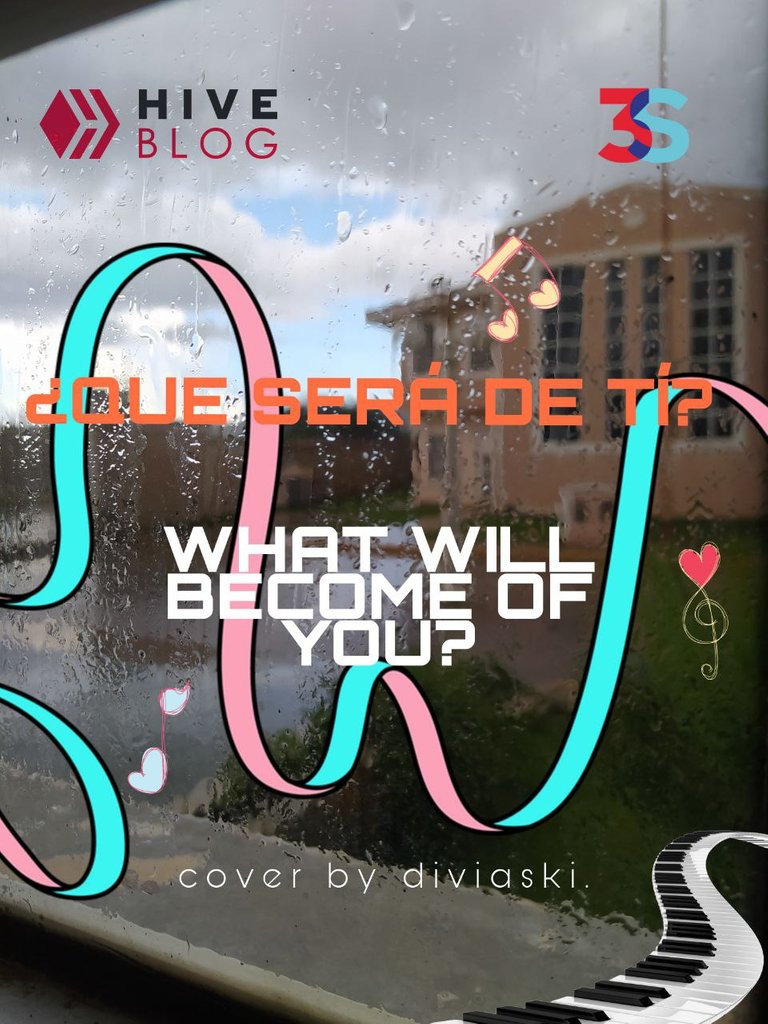 ---

Hola amigos de #Hive, espero que se encuentren súper bien.
🤎🤎🤎🤎🤎🤎🤎🤎🤎🤎🤎🤎🤎🤎🤎🤎🤎
Por acá les tengo un cover de "Que será de ti" una canción preciosa, lanzada en 2008 por Roberto Carlos e interpretada por la cantante, actriz y empresaria mexicana Thalía, específicamente es el segundo sencillo del primer álbum de la cantante, un tema bastante reconocido.
---
---
También pertenece a una de mis anécdotas como interprete, fue de las primeras canciones aprendidas en el grupo donde estoy, la canté en un show acústico acompañada de excelentes músicos, estoy muy agradecida por tener esa experiencia.
---
---
Está canción habla sobre esa sensación de seguir amando a quien no pudo olvidarse de todo.
---
---
Su letra muestra a una persona (que es Thalía) teniendo "curiosidad" sobre el pasado amor (a la persona que le dedica el tema) que desde hace tiempo se encuentran distanciados (ella de él, como él de ella), pero en el subconsciente de Thalía demuestra nuevamente ese interés que desde hace tiempo no volvió a sentir.
---
---
El nombre de la canción ¿Qué será de ti?" hace énfasis en "volver a tener sentimientos" por un cariño que nunca se olvidó totalmente.
---
---
Es una melodía para quienes pensaron que ese amor que no era de su interés, otra vez se despierta con esa sensación de intranquilidad al no tenerle y saber que ha pasado tanto tiempo que pudieron haber pasado juntos, esperando que le pueda amar como antes pudo.
---
---
Así que comprendiendo esto espero que les guste un montón el cover y logren conectar con el tema.
---
---
Hasta la próxima canción ❤️✨
---
---
🤎🤎🤎🤎🤎🤎🤎🤎🤎🤎🤎🤎🤎🤎🤎🤎🤎
ENGLISH

Hello #Hive friends, I hope you are super well.
Here I have a cover of "Que sera de ti" a beautiful song, released in 2008 by Roberto Carlos and performed by the Mexican singer, actress and businesswoman Thalía, specifically it is the second single from the singer's first album, a very recognized.
---
---
It also belongs to one of my anecdotes as a performer, it was one of the first songs learned in the group where I am, I sang it in an acoustic show accompanied by excellent musicians, I am very grateful for having that experience.
---
---
This song talks about that feeling of continuing to love someone who couldn't forget everything.
---
---
Its lyrics show a person (which is Thalía) being "curious" about their past love (to the person who dedicates the song to her) who have been estranged for a long time (she from him, like him from her), but in the Thalía's subconscious shows again that interest that she has not felt for a long time.
---
---
The name of the song What will become of you?" emphasizes "having feelings again" for a love that was never totally forgotten.
---
---
It is a melody for those who thought that this love that was not of their interest, wakes up again with that feeling of uneasiness at not having him and knowing that so much time has passed that they could have spent together, hoping that he can love him as he could before.
---
---
So understanding this I hopen you like the cover a lot and manage to connect with the theme.
---
---
🤎🤎🤎🤎🤎🤎🤎🤎🤎🤎🤎🤎🤎🤎🤎🤎🤎

Qué será de ti
---
---
Qué será de tí
Necesito saber hoy de tu vida
Alguien que me cuente sobre tus días
Anocheció, y necesito saber
Qué será de tí
Cambiaste sin saber toda mi vida
Motivo de una paz que ya se olvida
No sé si gusto más de mí, o más de tí
Ven
Que esta sed de amarte me hace bien
Yo quiero amanecer contigo amor
Te necesito para estar feliz
Ven
Que el tiempo corre, y nos separa
La vida nos está dejando atrás
Yo necesito saber, que será de tí
Qué será de tí
Cambiaste sin saber toda mi vida
Motivo de una paz que ya se olvida
No sé si gusto más de mí, o más de tí
Ven
Que esta sed de amarte me hace bien
Yo quiero amanecer contigo amor
Te necesito para estar feliz
Ven
Que el tiempo corre, y nos separa
La vida nos está dejando atrás
Yo necesito saber
Qué será de tí

ENGLISH

🤎🤎🤎🤎🤎🤎🤎🤎🤎🤎🤎🤎🤎🤎🤎🤎🤎
---
---
what will become of you
---
---
what will become of you
I need to know today about your life
Someone tell me about your days
It got dark, and I need to know
what will become of you
You changed without knowing all my life
Reason for a peace that is already forgotten
I don't know if I like more of myself, or more of you
Come
That this thirst for loving you does me good
I want to wake up with you love
I need you to be happy
Come
That time runs, and separates us
life is leaving us behind
I need to know, what will become of you
what will become of you
You changed without knowing all my life
Reason for a peace that is already forgotten
I don't know if I like more of myself, or more of you
Come
That this thirst for loving you does me good
I want to wake up with you love
I need you to be happy
Come
That time runs, and separates us
life is leaving us behind
I need to know
What will become of you
Until the next song ❤️✨
🤎🤎🤎🤎🤎🤎🤎🤎🤎🤎🤎🤎🤎🤎🤎🤎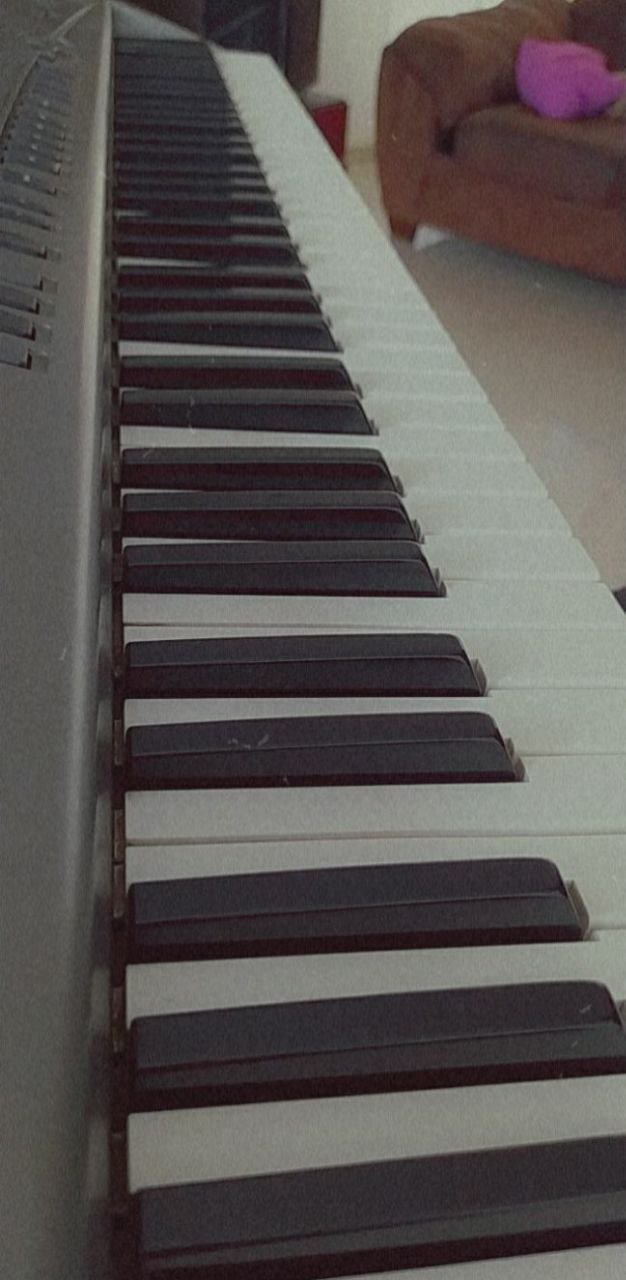 ---
▶️ 3Speak
---
---