Have you ever heard about sustainability in the Metaverse and why it matters? I took part in The first zero-emission Metaverse event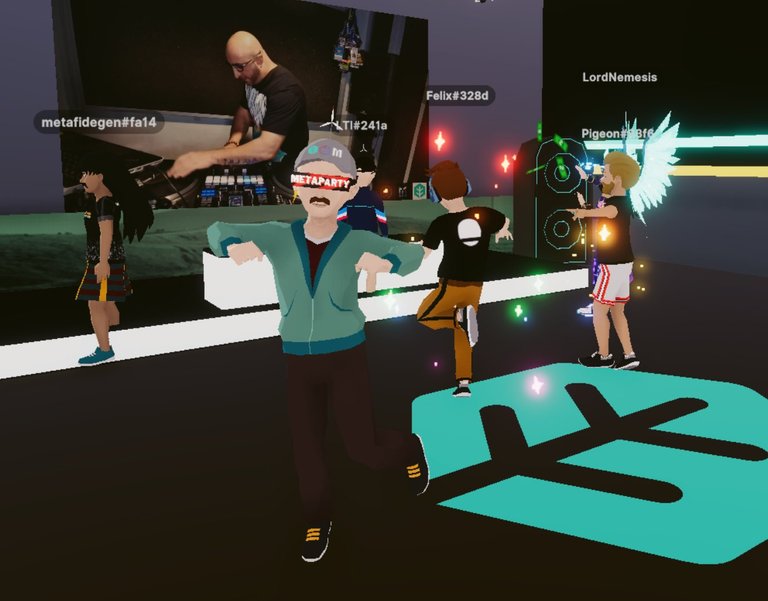 Salute Hiveans!
Have you ever heard about sustainability in the Metaverse and why it matters?
Couple of days back I took part in the first zero-emission Metaverse event featuring NRverse, MetaGameHub and Moon Bash using renewables energy only, it was def an eye opening experience that taught me new things related to zero emission metaverse events and power consumptions when these kind of events takes place.
The event featured engaging conversations with carbon neutralization experts from NRverse, Open Metaverse expertise from MGH DAO, and a world-class DJ lineup from Moon Bash.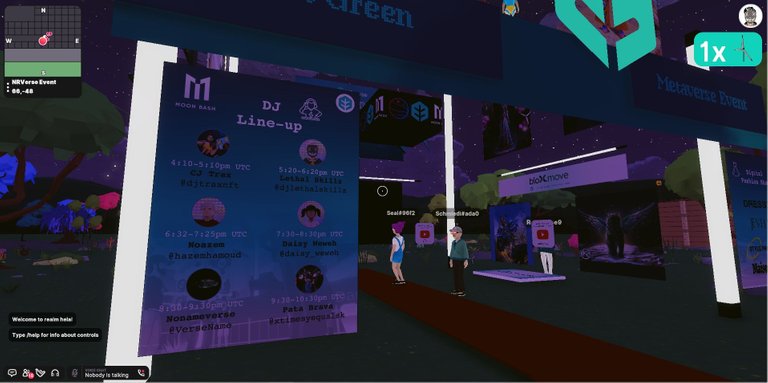 🍀:+55 participants already matched green electricity equivalent to 25 days of single person consumption⚡️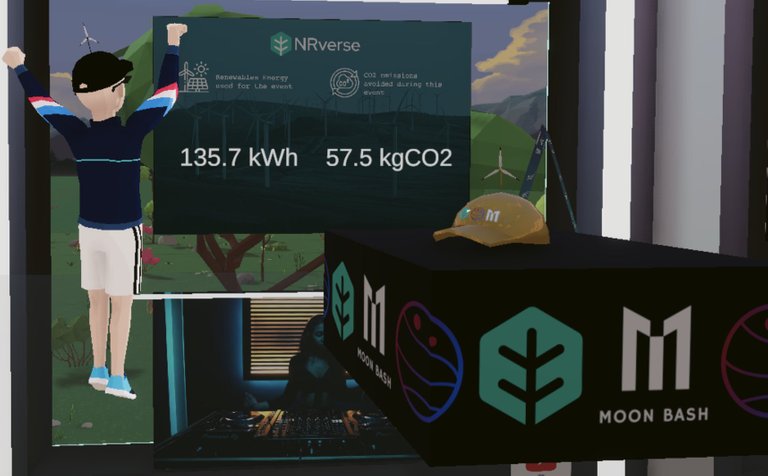 They also had a GIVEAWAY -> Decarbonization certificate integrated in special wearables and they had a mini game in Decentraland where you need to find and collect hidden mini windmills scactted around the venue and inside of it.
Switching to renewable energy is the best way to reduce Metaverse carbon footprint
The metaverse will constitute the primary energy consumption of the information and communication technology (ICT) sector in the coming decades. Today, companies and individuals are concerned about their digital carbon footprint and seek ways to reduce it. And their concerns are valid: According to Intel, the computation power for the metaverse might increase by factor 1000 of what is required today. Computing power for virtual reality applications, advanced AI, and crypto transactions represent only one part of the electricity consumption. Operating telecommunication networks and end user-related devices are often ignored as well as the manufacturing processes of the hardware components. It is projected that "data center energy usage will double by 2030".
NRverse offers a scalable solution for corporates and individuals to switch to renewable energies
The best way to avoid these emissions is to switch to renewable energies. Water, wind, solar, and geothermal power plants exist worldwide and produce zero-emissions electricity. NRverse developed a way to connect the electricity consumption of the Metaverse with renewable energies. The concept builds on energy attribute certificates (EACs). EACs are created for every block of electricity coming from a renewable power plant. They represent the legal property rights to the "renewableness" of renewable electricity generation.
Until now, it was cumbersome to get access to EACs, but NRverse developed a fully auditable, blockchain-based concept. We work with energy trading companies with access to renewable energy power plants worldwide. NRverse consolidates EACs and transforms them into NFTs. Companies or individuals can now purchase and redeem NFTs that match their electricity consumption with zero-emission electricity!
To demonstrate the importance of sustainability in the metaverse, NRverse partnered up with the pioneers of open metaverse experiences from the MGH DAO and Moon Bash to provide the visitors with the first-ever, green energy powered metaverse event. The MGH DAO will provide its LANDs and metaverse development expertise to fully design and create the experience. Moon Bash will moderate the event and coordinate the different live performances and giveaways.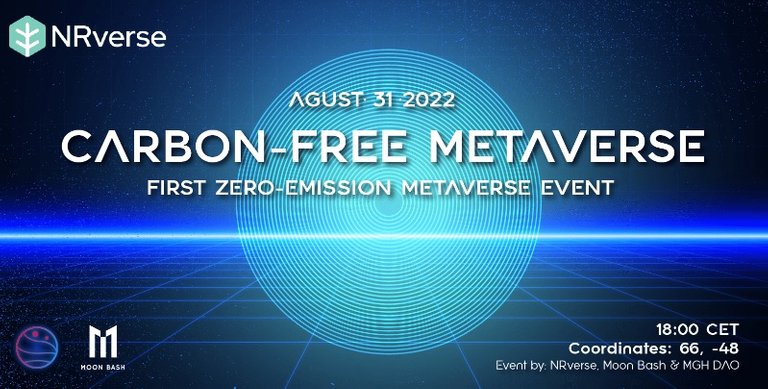 The first Decentraland event running on renewable energies demonstrates the way towards a sustainable Metaverse era.

Offering zero-emission metaverse events requires calculating the electricity consumption. We determine the real-time electricity consumption of the event as well as the worldwide distribution and cover it with zero-emissions electricity. As proof, all participants get an NFT ticket that traces back to the used renewable energy power plants. Moreover, during the event, participants get a wearable representing their preferred renewable energy source. What seems to be a gimmick serves as a demonstrator for companies and individuals. The consortium wants to raise awareness about the footprint of digital applications and the possibilities of avoiding it by switching to renewable energies.
A diverse program awaits the participants. Besides NFT presentations from our select partners, NFT drops and live music from our Metaverse DJs are planned next to an educative part. NRverse will present their concept accompanied by AMA and explanation videos.
Interested to learn more about NRverse check their Medium page here:
https://medium.com/@NRverse/renewable-energy-for-the-metaverse-how-nrverse-offers-access-to-more-sustainability-in-the-web3-8b4738983ecc

---
---