Kendrick Lamar latest Mr Morale & the Big Steppers is Off tha Chain!

Salute Hiveans!
Finally after a little pause in his music releases, Kendrick came back with a Bang and To accompany the release of his new album Mr. Morale & The Big Steppers.
Say this for Kendrick Lamar – he'll make you wait, but when he returns, it's a massive presentation!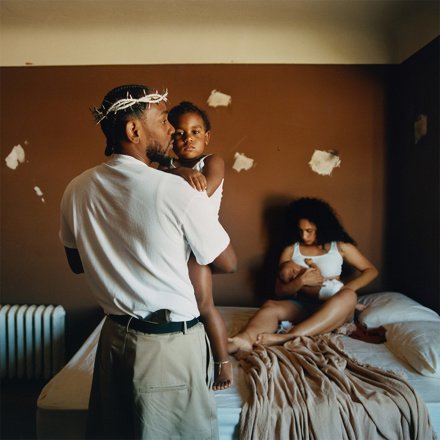 An 18 tracks evenly divided between "Big Steppers" and "Mr. Morale," Lamar spends an hour and 13 minutes steering you through a musical odyssey heavy on piano riffs, incongruous bites of sound and, as expected, much baring of his soul.As Mr Morale & the Big Steppers makes clear, he also struggled with his mental health, sought therapy and endured a two-year stretch of writer's block – cured, he suggests, when he "asked God to speak through me".
In my opinion Kendrick is in his own lane! At this point he can't even be compared with other rappers, he has I left his own blueprint in this, his own philosophy and His visuals and art form aren't replicated at all. He's a true leader.
What are your thoughts on the album? what is your favorite song?
---
---