Learn How To Release Music In Web3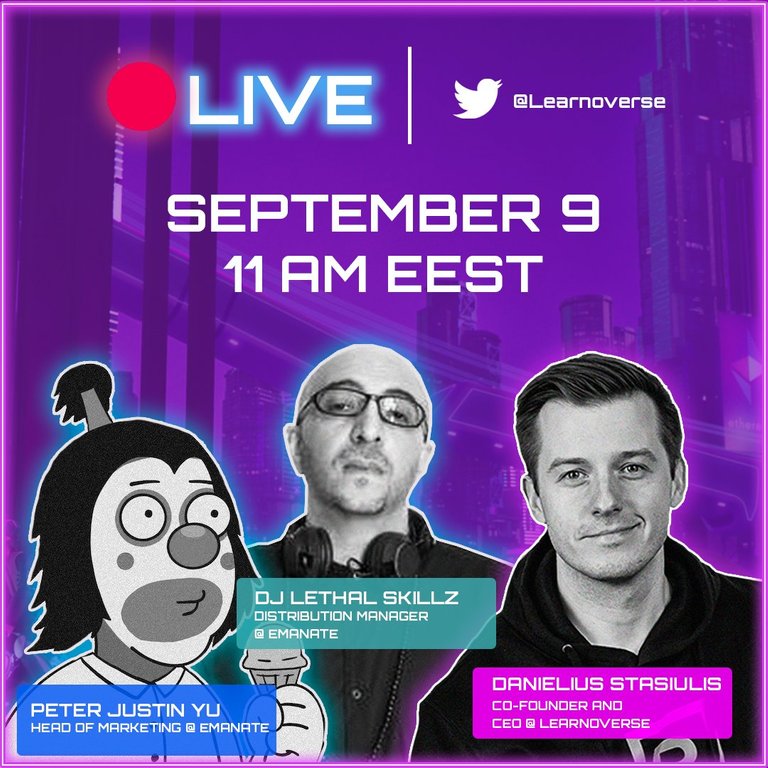 Discover emanate With BitDegree
Today emanate are announcing our collaboration with BitDegree, the number one crypto educator in the world. With the help of BitDegree's online courses, users can build their crypto knowledge, get access to valuable data and insights, as well as earning certificates from leading blockchain companies on completion of their chosen course.
With more than 1000+ crypto courses on the platform, BitDegree users can fine tune their skills across a wide range of crypto fields, including trading skills, on chain development, gaming and now: Web3 music.
With emanate's in depth course, creators will learn valuable skills to help them succeed in Web3. Through a tailored series of video tutorials and written lectures, users will learn how to:
1. How to create and optimise their emanate profile for success
2. How to upload their first track to emanate
3. How to connect music NFTs to their music
4. How to create playlists & share their music
5. How to connect with the emanate community
This course is designed to provide creators all the tools necessary to begin their music career in Web3. At the completion of our course, emanate will give users some added extras to help kick-start their journey.
All successful users will receive:
1 Month of Pro-Connect + 500 EMT Tokens
So who is this course for?
The emanate course is for anyone who wants to release their music in Web3!
We encourage any creators who are just starting out on their Web3 journey to take a look at our course and get stuck in. For everyone who is already familiar with emanate, we think there'll be something in here for you too.
Plus, it never hurts to freshen up on your emanate knowledge!
Join the Twitter Spaces here
https://twitter.com/i/spaces/1eaKbrdMolQKX?s=20
Start the emanate course on BitDegree
---

---
---