Looking for things that are good at hiding / かくれんぼの探す方は疲れます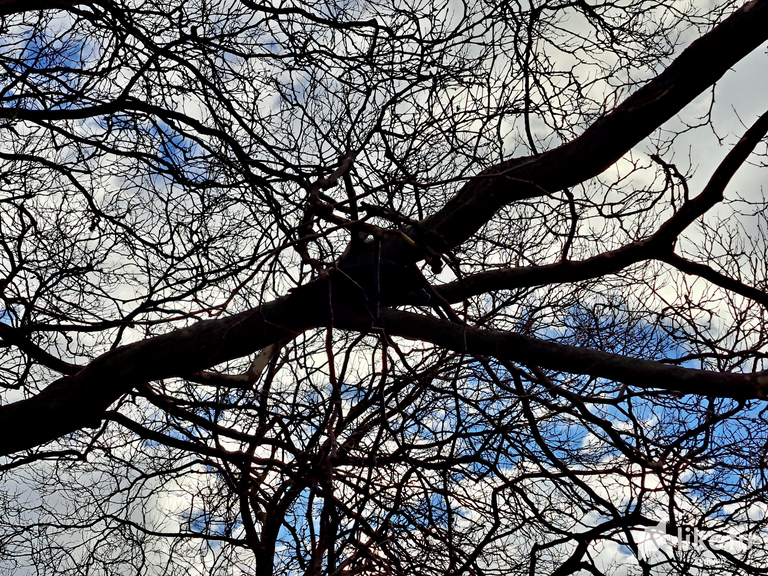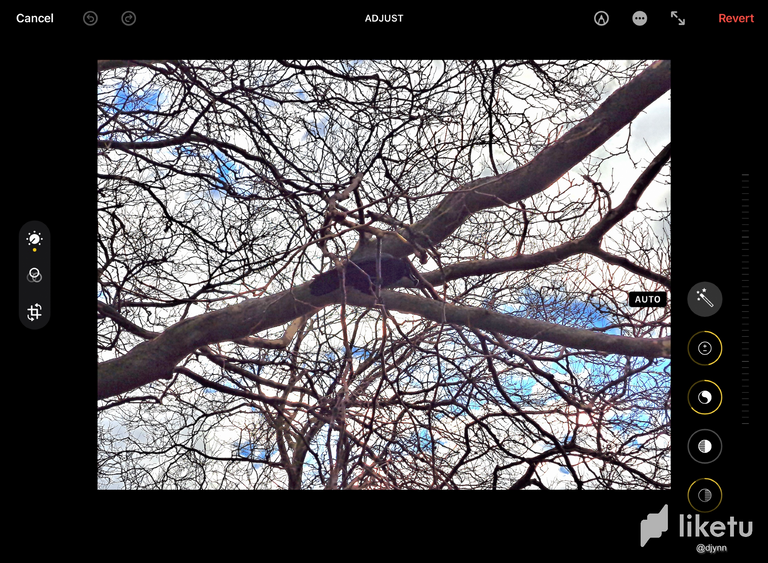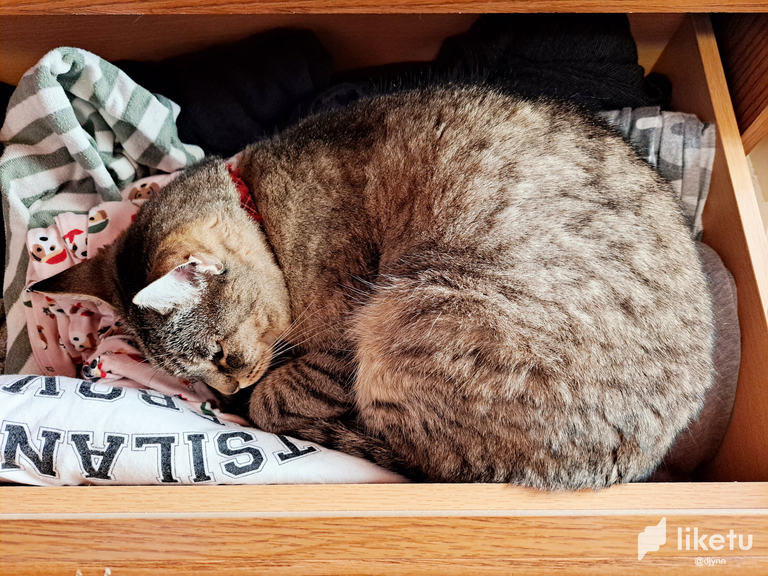 The weekend started quietly and slowly, that's good. I had really busy weekdays. I was really tired. Kids were doing their things and I didn't have to do too much to take care of them.
According to Sweatcoin app, I walked over 9000 steps today already. That's good too! I skipped my daily walk last Saturday because it was pouring rain. I only took a bit over 400 steps. I'm so glad that I met Move2Earn apps. I wouldn't be very active otherwise. Actifit says 6600 steps? Hmmm... they seem to work differently...
Anyways, I would like to share some photos I took today.
There were so many people taking a walk today. I was a bit annoyed but the view was nice.
I found a cute crow on the tree. He had something in his mouth and looks like he was posing for me so I took some photos of him. Although when I looked at the photos at home he wasn't there. It took me a few minutes to figure out that it had bad lighting. I thought I was dreaming of meeting the craw for a second. He was good at hiding. I found him after editing the photo.
I also spotted the dog that was looking for its owner on the walk. He somehow sneaked out of the fenced dog park. I spotted the owner looking for him as well. I was scared for a moment because he was almost hit by a bicycle. I managed to grab his harness and took him to the owner.
Speaking of good at hiding, my kitty Pepper is pretty good at it as well. There is very little chance that she would go missing because she is an indoor kitty in nature, but it freaks me out if I can't find her. That happened yesterday. Pepper came to wake me up in the morning because I was sleeping in, but then I noticed I hadn't seen her since. I went to look for her everywhere. I looked at her usual hanging/napping spot, but she wasn't there then I was telling my youngest daughter to tidy up her room, close the dresser drawer and get to do the homework and I found her in the dresser drawer😅 Why would she leave the drawer open all the time?!?!!!! I don't know they are always open!😭
Anyways I was relieved to find Pepper. Look at her eyes though, she looks annoyed 🤣
I hope you are having a peaceful weekend and getting ready for Monday.
・・・
週末はゆるりとしていたはずなのですが。。。週日は忙しくて体が休養を欲していたと思います。子供たちはそれぞれ予定があったらしく勝手に起きて食べて出掛けて行ったのでちょうど良かったです。
Sweatcoinによると今日は9000歩ちょっと歩いたようです。先週の土曜日は一日中雨で久しぶりにお散歩をサボり、なんと私の歩数は400歩ちょい。Move2Earnに出会えて良かったです。ホント運動不足でした。Actifitは時々カウントがゼロの日があるんですよね。今日は6600歩。なんでSweatcoinと違うのでしょう?
さてさて、今日は写真をいくつか撮ったのでアップしておきます。今日のお散歩コースは人が多くてなんだかイライラしちゃいました。私は時速4キロくらいで歩くのでスタスタ歩く人やジョギングをしている人のの邪魔にならないように、自分よりゆっくり歩く人の邪魔にもならないように追い越したり気を使うことが多くて疲れました。途中リードなしで走り回っているワンコを見つけて注意して見ていたら自転車にひかれそうにそうになって焦りました。どうやらドッグランから一人で出てしまったようで探している飼い主さんが見えたのでハーネスをのところを掴んで連れて行ってあげました。
1枚目の写真はなんだか分かりませんよね。私も自分で撮っておいて???がたくさん浮かびました。カラスがこちらを見ていたので撮ったはずなのですがいない?!???撮る瞬間逃げた?撮ったはずのカラスがなぜ写っていないのか把握するのに少し時間がかかりましたが単に暗すぎたか逆光だったかみたいです。編集したらちゃんといました😅
そういえば、昨日はペッパーが見つからなくて焦ったのでした。パッペーはほぼ外には出ないのでどこかへ行ってしまうことは考えられないのですが、姿が見えないと焦ります。探しても探してもいなくて途中次女ちゃんの部屋の散らかり具合が気になったので「部屋片付けで引き出しは閉めなさい、宿題もしてよ〜」など小言を言っていたらその引き出しの中にいました😭起こされて迷惑そうな顔してました🤣
ペッパーが見つかって良かったけれどどっと疲れました。
月曜日が怖いです、笑
☆☆☆
That's all for today.
Thanks for visiting!
いつもありがとうございます!
---
For the best experience view this post on Liketu
---
---