Making some sketches for my painting / スケッチ色々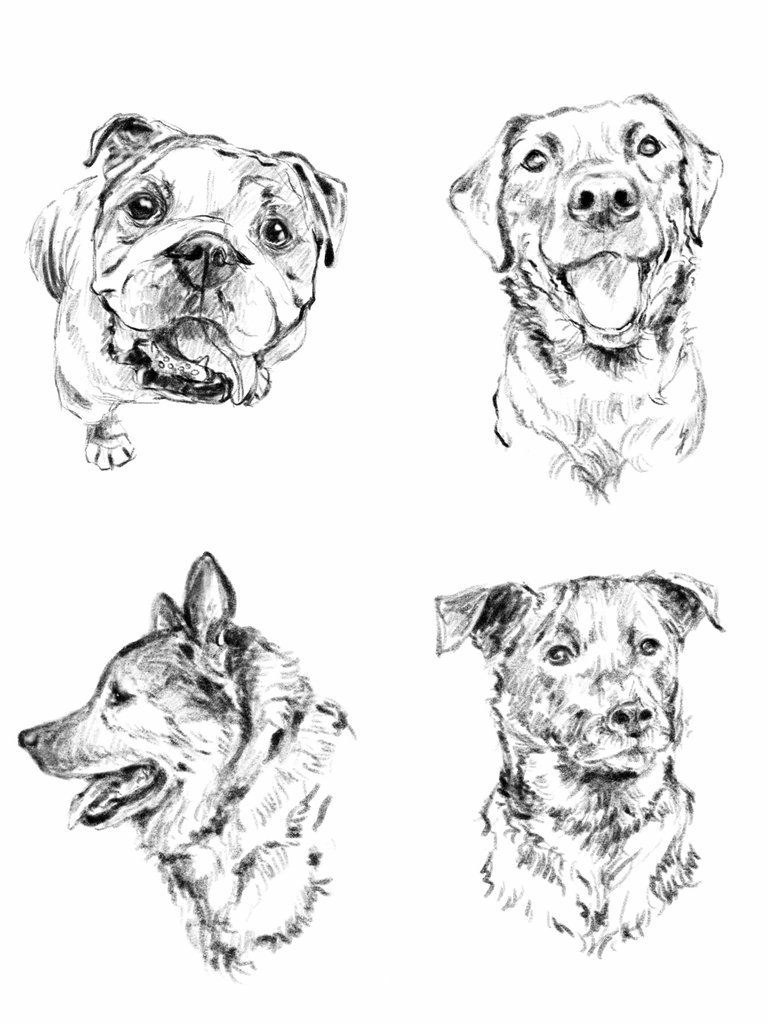 It's been busy with work since the new year started. It's a good thing, but I'm having a hard time finding the time to sit down at my desk to draw. I draw on the ferry to work, but it's hard to focus. There are tables and desks on the ferry for the passengers to use, but I can't focus.
I finally had a chance to sit at my desktoday, so I did some more sketches of doggies.
This is Bubba. His mom is the owner of the pet grooming salon where my daughter works.
I think I'm going to paint this first.
年があけてから仕事が忙しくて机で絵を描く時間が取れていません。仕事が忙しいのは良いことなのですが、やりたいこどが出来ないとイライラしますね。
通勤途中に描いているのですがフェリーでは集中出来ないです。テーブルや机もあるのにそれでも集中出来ません。カフェとかで仕事をしている人を見るとオシャレでカッコいいなと思いますが、皆さんどうやって集中しているのでしょう?
さてさて、今日はやっと机に向かうことが出来たのでスケッチをサクサクっと済ませました。

こちらは長女ちゃんの勤め先のオーナーさんのワンコ、ババくん。
これから仕上げようと思います。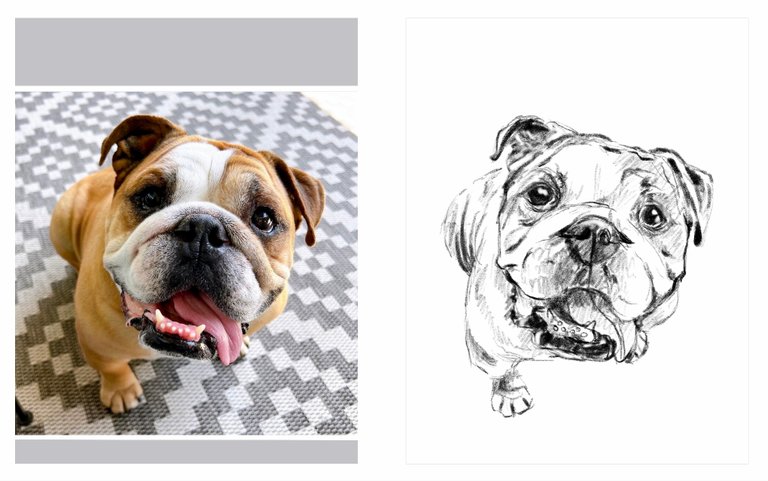 This is Max. I see him all the time. He is my boss's dog. He is one of the most well-tempered dogs I've ever met, except he loves chewing on doormats and gardening tool handles haha.
こちらはマックス。私の勤め先のボスのワンコです。オフィスにいるので時々遊んであげます。とってもいい子なんですよ。ドアマットとガーデン用具のハンドルをかじるのが好きです、笑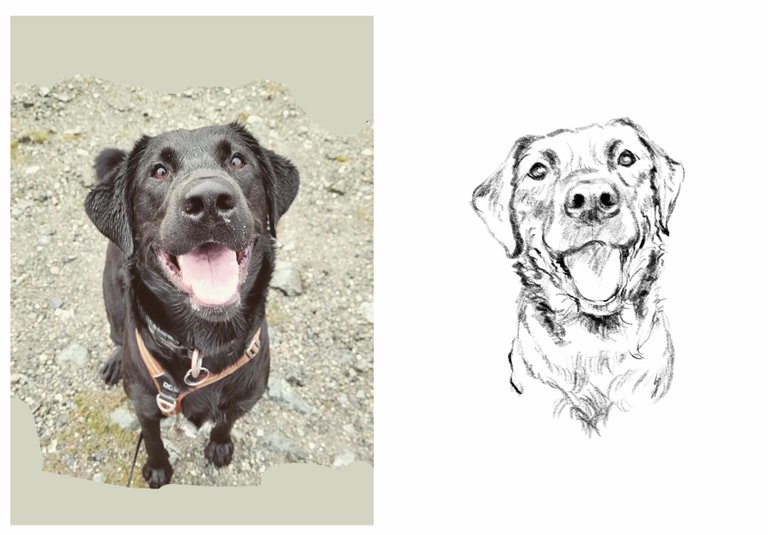 This is Loki. He is one of my daughter's friend's dogs.
こちらはロキくん、長女ちゃんのお友達のワンコです。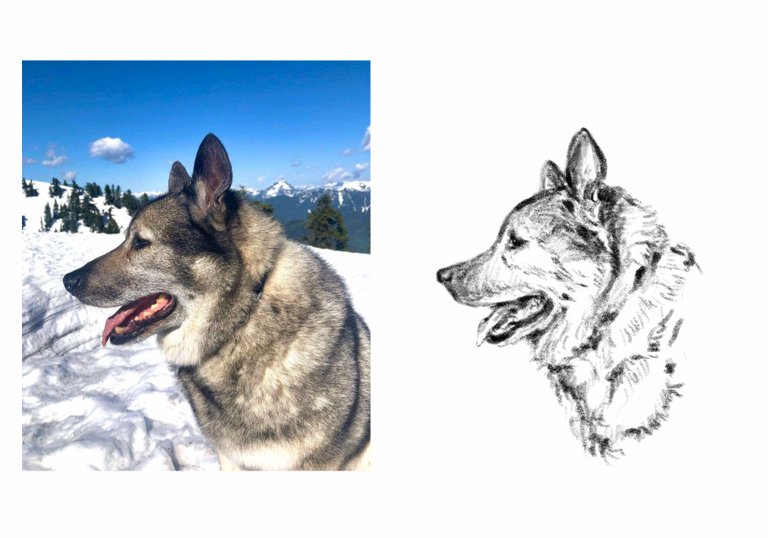 This is Brad. He is also my daughter's friend's dog.
こちらも長女ちゃんのお友達のワンコ、ブラッドくん。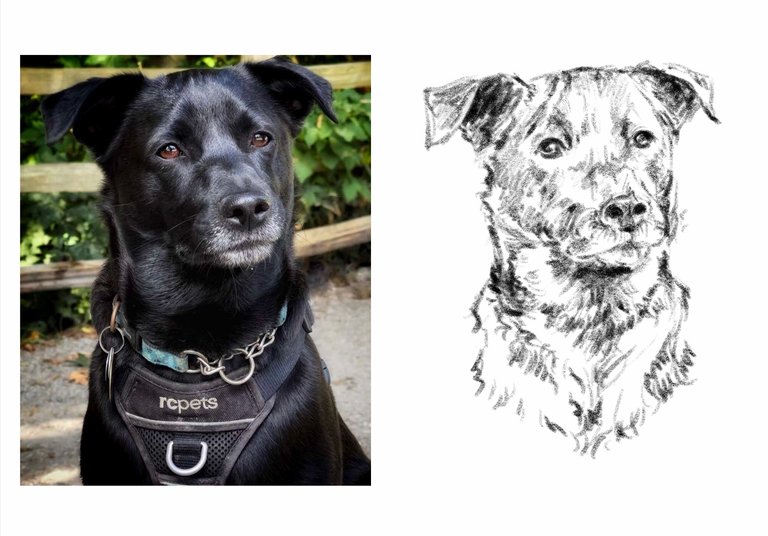 Hmmm... I think I need cat models as well, but let's not make myself too busy. These gonna take a while to finish.
I hope you will come back to check my finished work later.
うーむ。。。猫も描きたいなぁ。。。けど4作品仕上げるにはかなり時間がかかりそうです。頑張ります。後で仕上がった作品も見に来てくださいね〜
Tools used: iPad, Apple Pencil, Procreate, Reference
画材:iPad、アップルペンシル、Procreate、資料参考
☆☆☆
That's all for today.
Thanks for visiting!
いつもありがとうございます!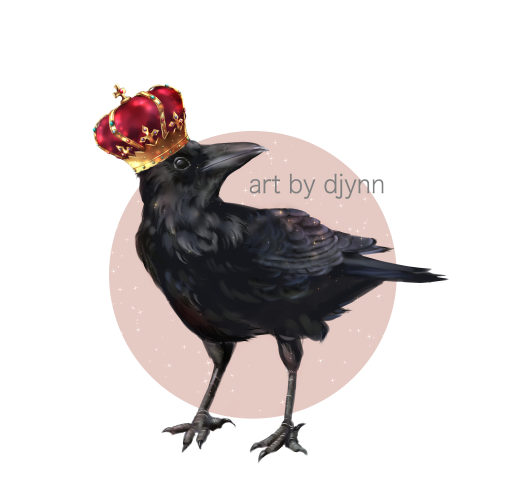 ---
---