Pet Portrait - Brad / ブラッドくん描けました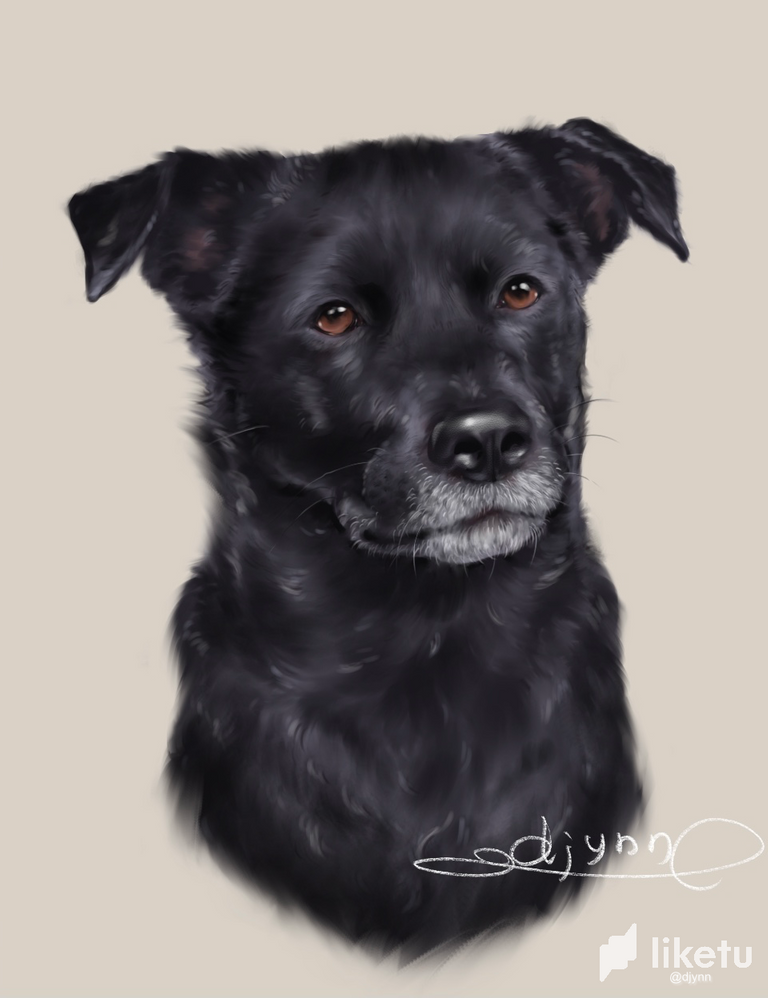 Brad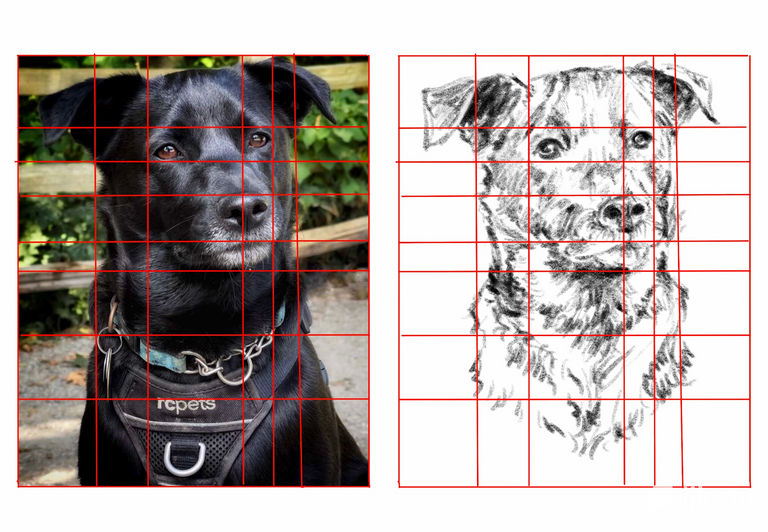 Sketch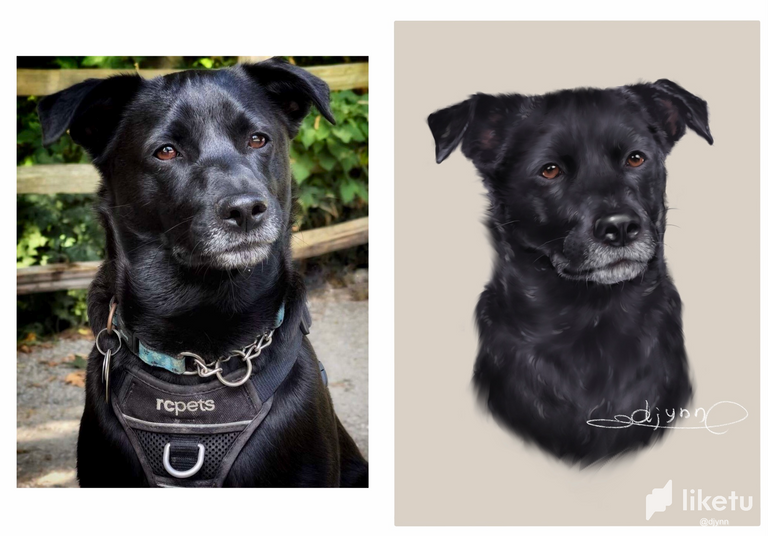 Reference → Digital Portrait
I am excited to add a new pet portrait to my gallery.
This is Brad. His dad is a good friend of my daughter.
I knew that black dogs and cats are hard to take pictures of, but I didn't realize that I would struggle this much to draw. I need more practice! Thank you, Brad and his dad for letting me paint. It was a great experience.
I started by drawing a grid on the reference photo and the canvas as usual then made a sketch.
I struggled even when I was deciding which shade of gray to use as a base colour.
When I was adding details, I struggled more. I focused too much on painting the fur and didn't realize that Brad has a smooth coat, not a fluffy coat. I had to smooth it at the end. Also, I thought he was a medium to large size doggy, but I found out that he was actually no bigger than a corgi. He looks more puppy-like in the other photos. This made me think that it might be a good idea to ask the owners for more than one photo for reference. Painting as close as possible to the reference photo is important, but I think I would have to incorporate all the information I could get into the finished painting.
Well, I hope you like it, but I'm open to any suggestions I could get so that I can paint better in the future. Thanks in advance!
・・・
ペット画のギャラリーにもうひとつ作品が加わりました。
こちらは長女ちゃんのお友達のわんこ、ブラッドくんです。人間の名前なので長女ちゃんや他のお友達たちは茶化すように「ブラッドぉ〜ブラッドリ〜」と呼んでいました。そのせいかプレイボーイなイメージ、しかも大きなわんちゃんだと思い込みをしてしまいました。
後で他の写真を見せもらうとコーギーほどのあまり大きくない可愛らしいわんちゃんでした。参考の写真は何枚かあった方が良いなと思いました。
黒い犬を描くのはこれで2回目、3回目かな。。。写真もそうですが黒い犬や猫を描くのって難しいんですよね。もっと練習が必要です。
いつものようにグリッドを描いてそれを見ながらスケッチをしました。
今回はベースカラーを決めるところから迷いました。何度も書き直して、描き込んでいくと更に難しくなり悩みながら描き込んでいきました。悩みすぎて実際のブラッドくんは全然モコモコしていないことに気づくのは最後の最後、デジタルで良かったです😅
もっとよく研究してから描き始めないといけないと思いました。
アドバイス受け付けてます。
また頑張ります。
・・・
Tools used: iPad, Apple Pencil, Procreate, Reference
画材:iPad、アップルペンシル、Procreate、資料参考
☆☆☆
That's all for today.
Thanks for visiting!
いつもありがとうございます!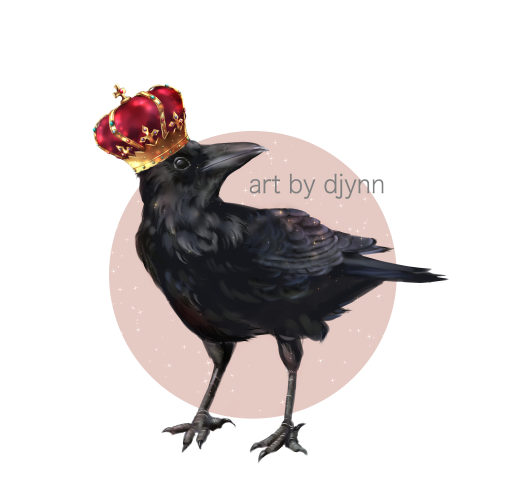 ---
For the best experience view this post on Liketu
---
---