Weekend fun!
I'm assuming we won this game. I have not even checked. I quit watching after we scored our 71st point.
Usu Aggie football is back. I'm not a huge fan but I try to take the kids to a game or 2 just because we live so close. The great thing about football starting though is that it means we are close to usu Aggie baskeyball stating. I already got my season tickets ordered.
I love having fall approaching. I love the cool temperatures and I think living in Utah your best times of the year are mid September to Halloween.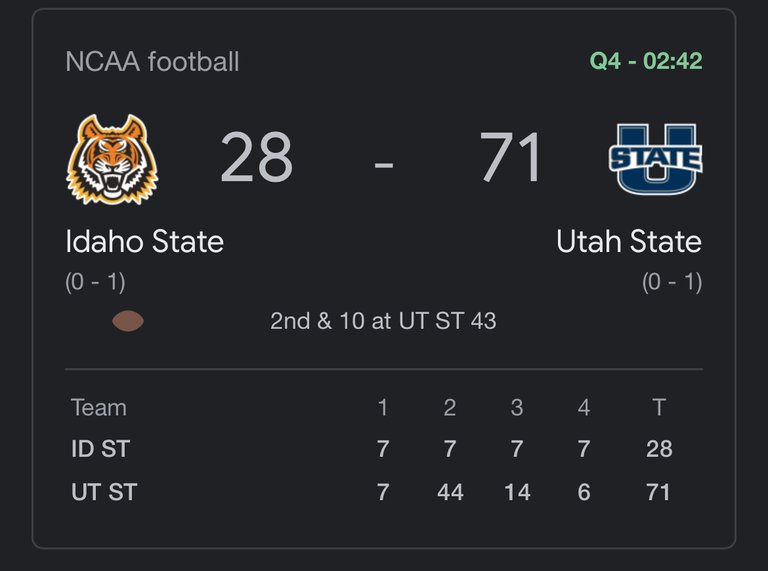 We also, wrapped up soccer this weekend. My kids were all playing so we had 6 games a week and 3 practices. It was a full time job getting them everywhere and making sure we didn't miss anything. They all 3 improved and got a lot better. This season was a little tough. Non of them were on winning teams but I think that was good for them to learn.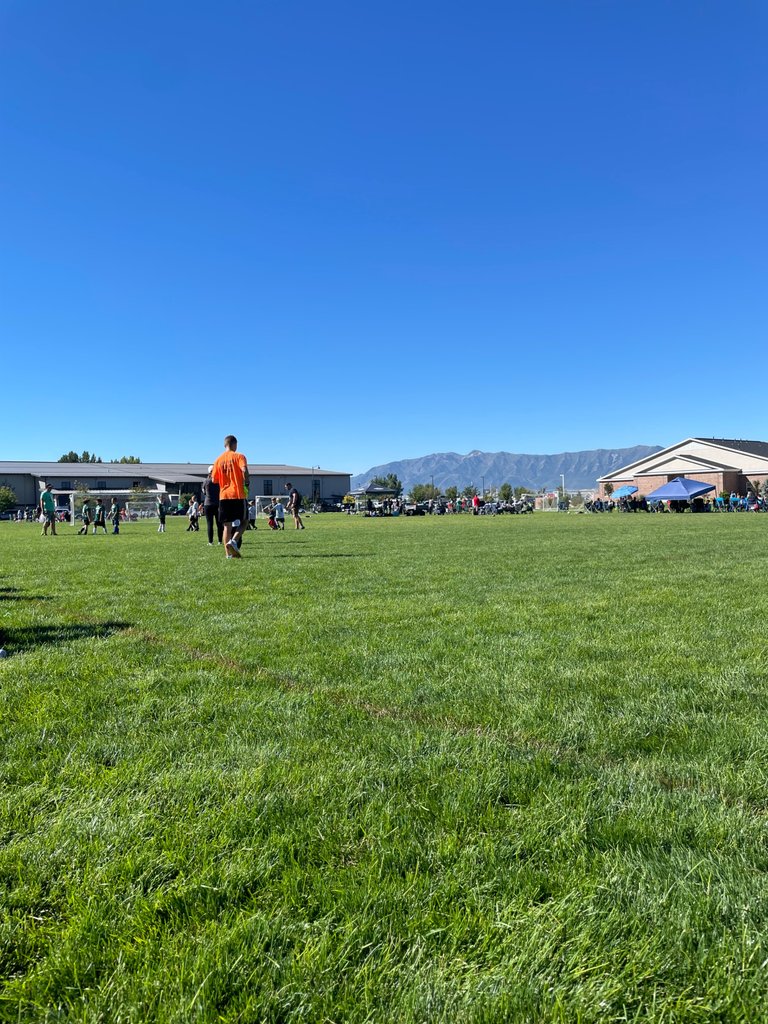 I love weekends. Good to reset and get ready for the workweek.
I hope you all had some fun.
Quick notes for you all.
dBOND will go back in sale on September 17th. Check out @dailydab for more info.
#monsterraffle for the silver gold community will be launching very soon. There are already tons of prizes. Follow @buggedout for more info. Don't miss this one if you like or would like to start collecting silver.
---
---