An Awesome Event In The Park #DashOutSunday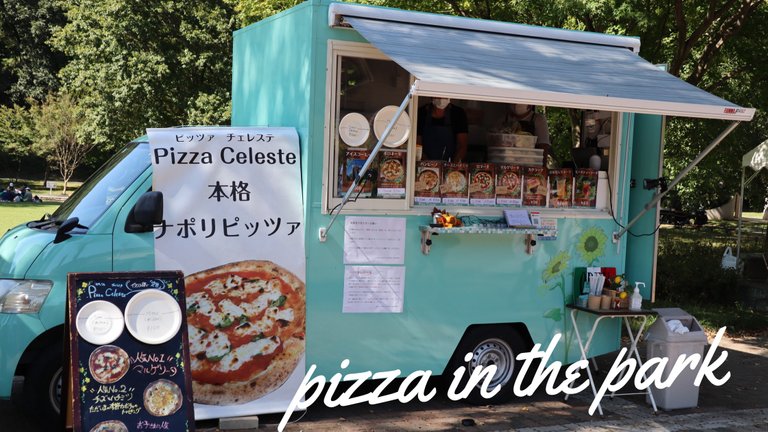 An awesome event took place in the park nearby yesterday. Live performances, food trucks and fun activities for the kiddies. We literally spent all day at the park form 9:30AM ~ 6:00 in the evening. Come along for this #dashOutSunday where I share food, the activities of the day and my thoughts.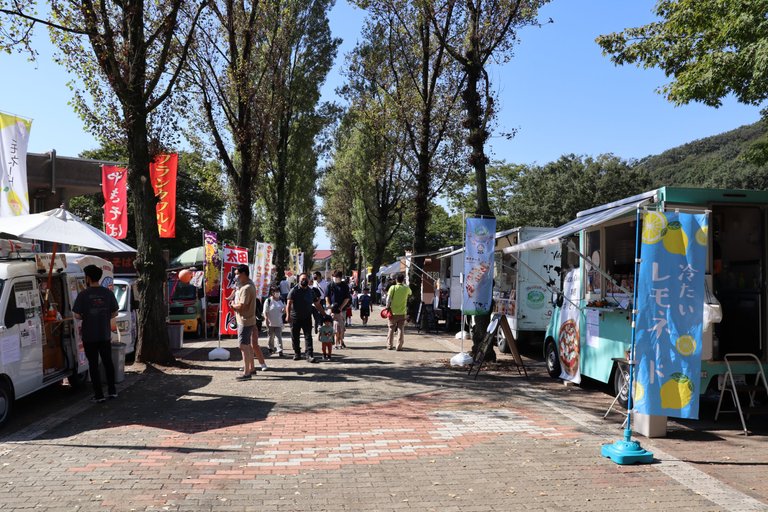 There were many food trucks on the scene and anyone could find something they could eat. What my business mind wants to know is what the cost of rent is per space. This event was put together by a promotion group called One Nation and I think they did a really professional job.
---
Activities for the kids
---
They had this football course that kids could try and at the end of it they got a snack. Very nice way to kill some time while practicing a sport. Even my youngest was able to take part. They also had kids cheer-leading performances but it was mainly the parents of the kids watching. Interestingly my friend said that just a few years ago there wasn't any cheer-leading in Japan so it is a new phenomenon that has taken flight.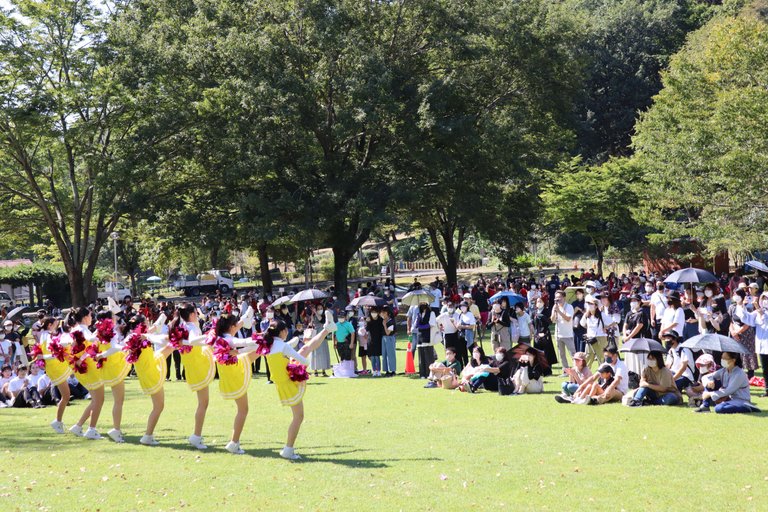 ---
The Food
---
Well, this lady in the pic below isn't food, for most of us, but she was serving up some spareribs. She said we met at my friend's South Indian Cafe and she came to one of my events there. She remembered the Jerk chicken and asked if I wasn't doing it anymore. Sometimes the universe speaks through people. I really should get back in the the grilling and chilling events.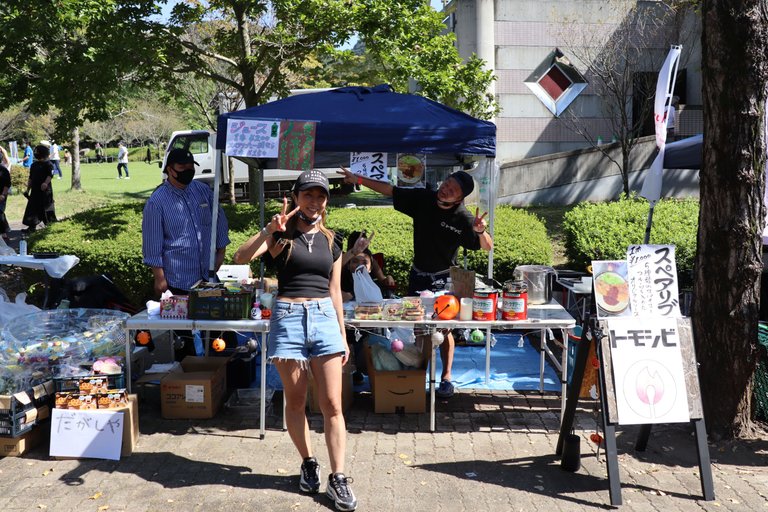 ---
Mini Soft shell Tacos
---
This food truck was serving up soft shell tacos so I bought two for ¥500. I didn't walk with my wallet so I only purchased from trucks that accepted..... PayPay... Of course, no once accepted crypto. Many may feel Japan is behind in the CBDC lane but the truth is they don't need it as the private sector has provided payment tools that work pretty well and are accepted at most places.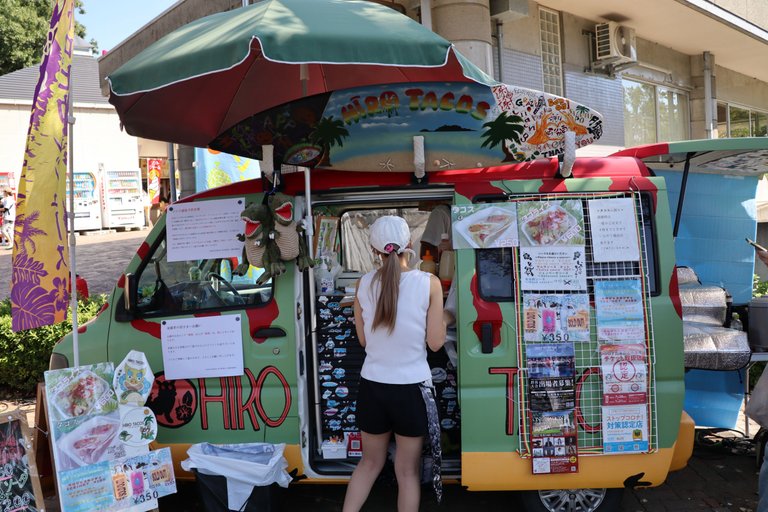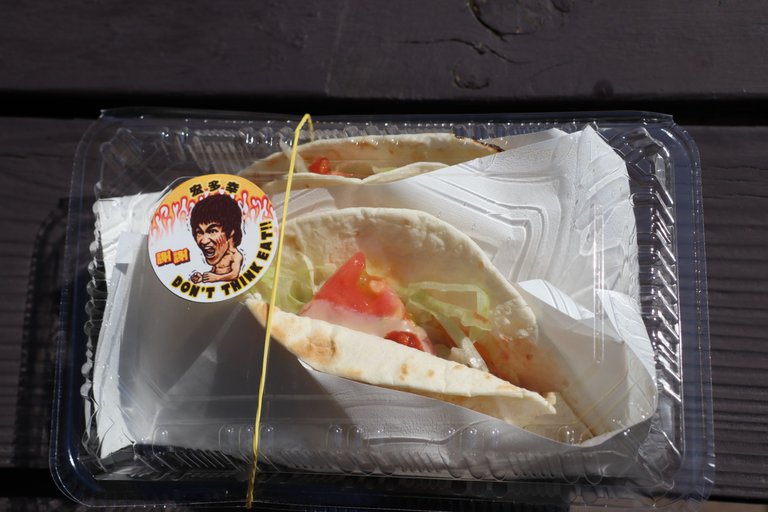 ---
The Pizza Truck
---
This was the cutest looking and one of the best built trucks at the event. The serving window was more like a sliding door and they had there mini pizza oven in the corner to the left. When I ordered a margarita pizza they gave me a buzzer that would alert me when the pizza was ready, very professional. I talked to one of the staff for a bit and they said they traveled two hours to get to the location. Now that is dedication.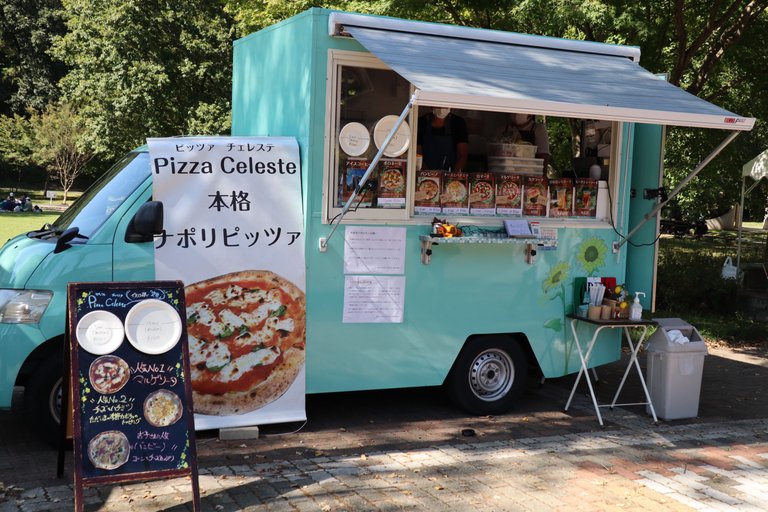 And here is the pizza fresh out the oven. I actually bought it for my sons but they barely ate any, no problem, everything happens for a reason. My wife, my friend and I enjoyed it. The only thing with pizza this fresh is you can't hold it and eat from the tip as the cheese is falling all over the place, but real foodies will improvise. Roll it and fold it. The pizza cost ¥1,500 and there is a smaller size for ¥1,000. Not bad at all.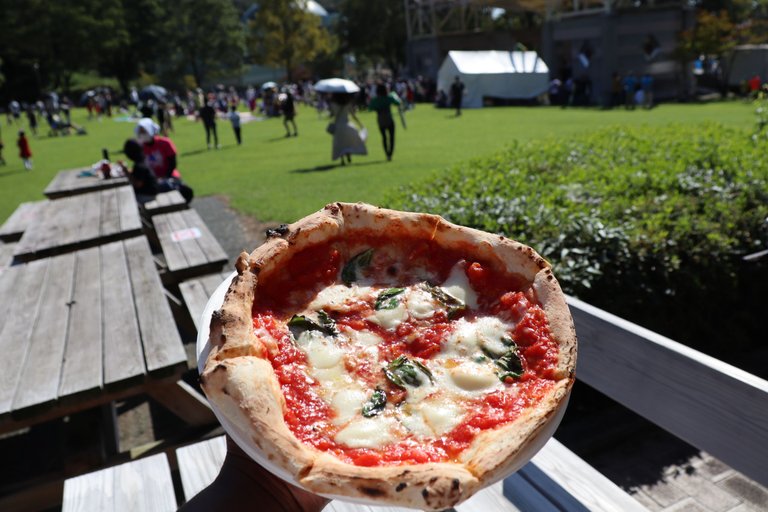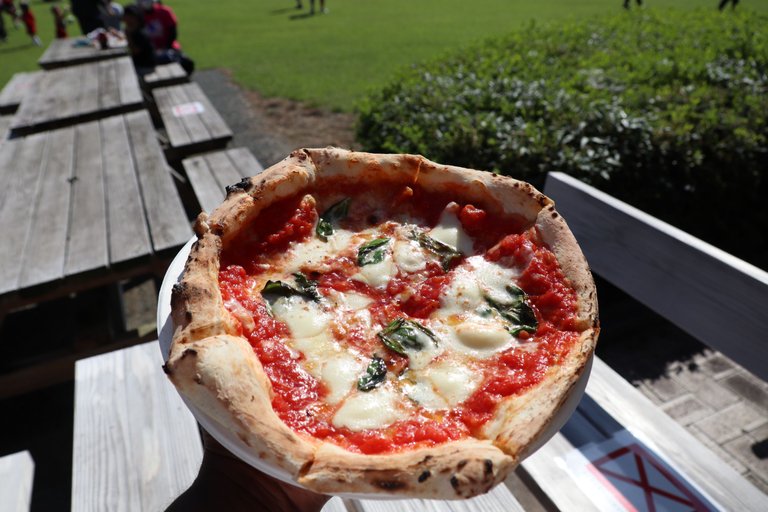 ---
Live Performances
---
There were many artistes at the event and interestingly 3 of them had Reggae influences in their set. From "yeah man" to "pull up" and the reggae beats as well, it ,made me know that reggae is still alive and well in the land of the rising sun.
One thing that pissed me off about this event was that there were some artistes that you were not allowed to take pictures of. They literally had staff in the crowd ready to stop you as soon as you attempted to raise your camera/phone. I was stopped around three times from taking pictures.
Funnily, the same staff raised their smartphone to take pictures of the final act. So I went up to them and said "sorry, you can't take any pictures of this artist" to two of them. They were dumbfounded and speechless at the role switch 😂. They looked at me as if they were wondering if I were a staff member they didn't hear about working undercover.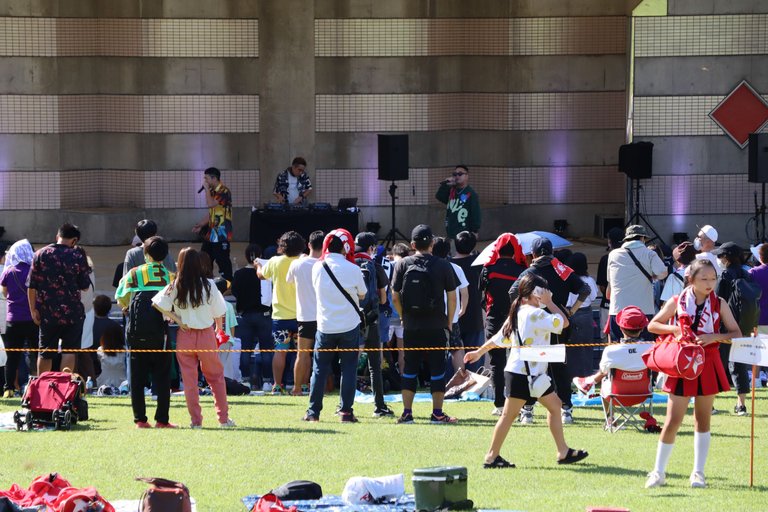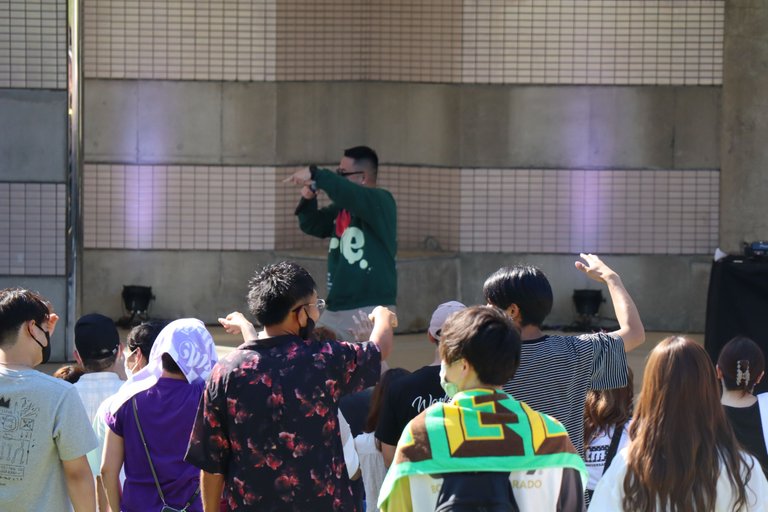 It was a great event and day well spent. There were some pain points for me personally as I wanted to see the performances but I had to watch/play with my kids and listen from a distance. But hey, grateful to actually see a live performance after a two year hiatus. And this, was a free event.
Big Blessings to you and yours in this last quarter of the year. Guidance and protection, Give Thanks.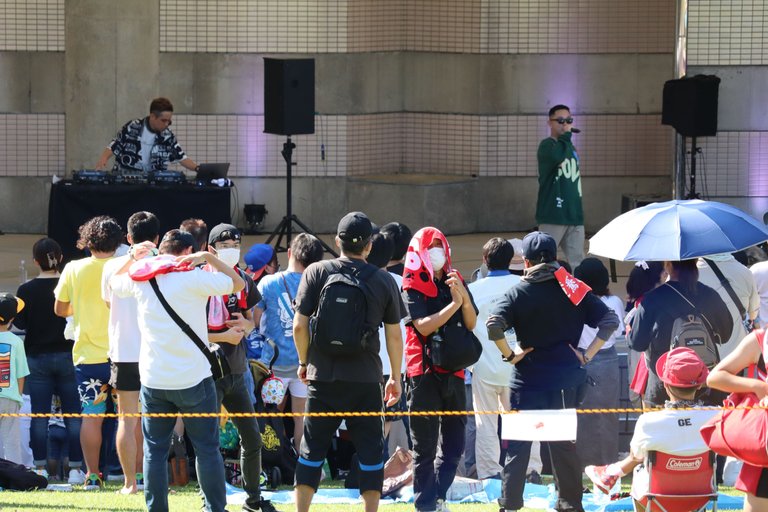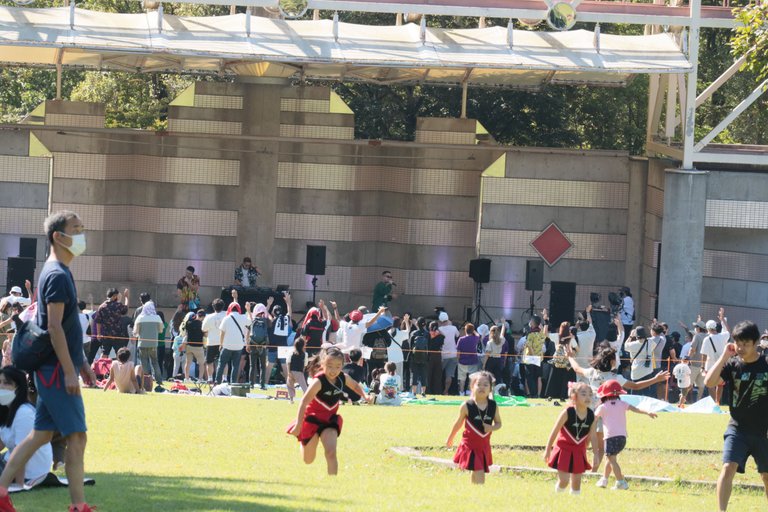 Wanna take part in #DashOutSunday? Read this post for details.

---
---