Coffee & Chill, the buffer zones between the compartments of life.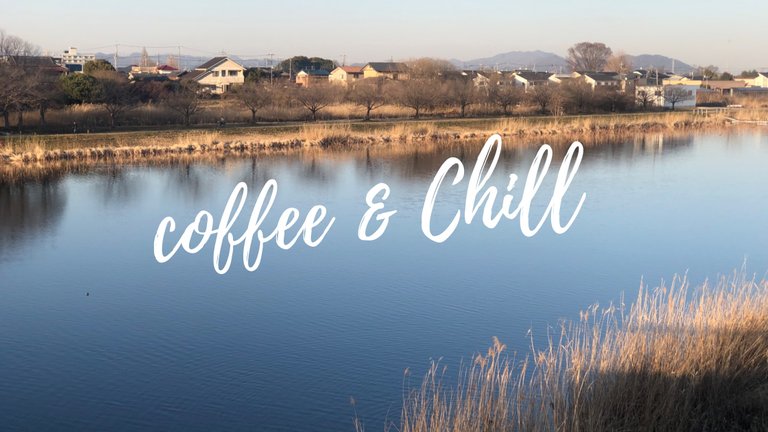 As a child and as a teen there were things adults did that made no sense to me, drinking coffee and taking walks in nature to look at…….flowers were two of them.Fast forward ⏩ a few years and here I am finally realizing the bliss of these simple activities.
As adults we have so many responsibilities, just getting a breather to sip a cup of coffee that calms as well as stimulates the mind is a treasure. Here I am after the grind on Monday sipping some with a two slices of chiffon cake that found its way to my house. Now, this wasn't the end of my grind for the day but the coffee break made for a meditative buffer to get my thoughts together and look at the day turn to dusk with all its colors and glory. It's also the perfect time to talk to the God energy that lives within us.
After the meditative buffer, I was off to continue the hustle in babylon. Now, could I go out into the world without my coffee & chill time? I sure could but these breaks help me prepare for what comes next, contemplate what was before or just forget it all and be at peace with the moment. And now I'm ready for the next scene 🎬.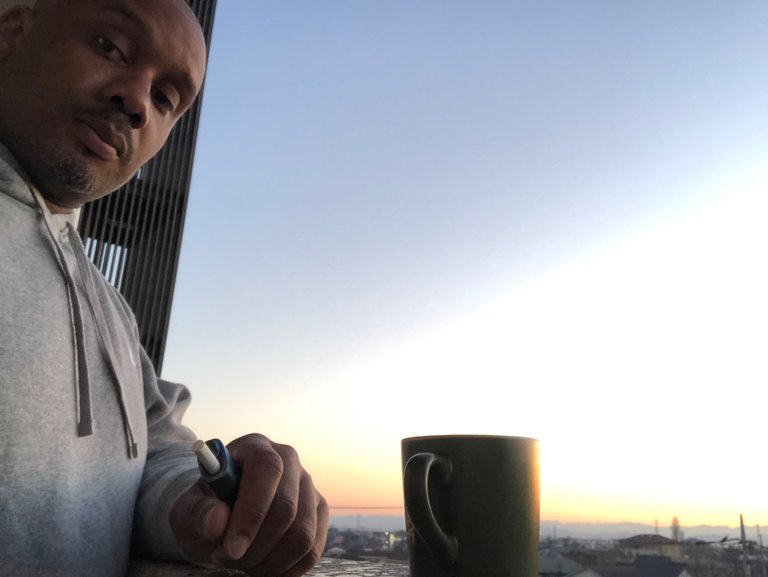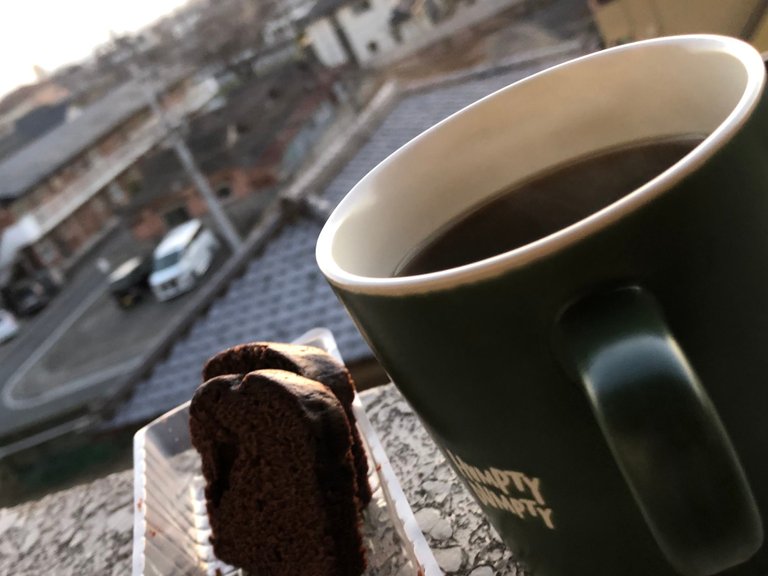 The following day also had its buffer meditation zone. This time it took a different form but coffee was involved again. Today was meeting day after a full day on the grind. But after the meeting ended, I needed a little me time before I got back to the family. Luckily a huge park was nearby the city office where we had our meeting and I could finally get back up on my step count while enjoying the first hints of spring in Japan.
While walking through the park I noticed the plum blossoms blooming through sight and scent. A Perfume of flowers filled the park but that's not all it did, it also messed with my allergies 🤧. But I guess that's a cost I don't mind paying. The day was one of the warmest we have had in months ( 19•C / 66•F ) I could actually feel myself sweating after a brisk walk.

In a few weeks this park will be packed with people coming to view the flowers yet to bloom and these plumbs being the first signs of spring will be gone with the wind. No doubt spring is my favorite season here.
Now you might be wondering how coffee came into the mix? Well my thermos was filled with some good quality drip coffee waiting for me in the ride for the journey ahead.
And during the commute it was crypto news and coffee ☕️. The meditative buffer zones as I like to call them, are an important part of adulting and coffee ☕️ helps with that.
What have your meditative buffer zones looked like recently? Let me know in the comments below.
And now time for a night stroll 🚶‍♀️






---
---