Endoscope & Celebration #DashOutSunday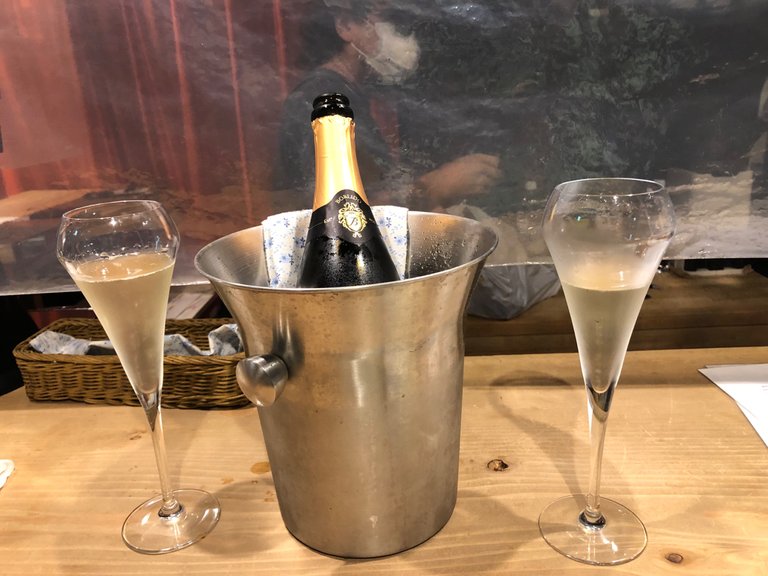 One of two bottles my wife and I had on our 8 year anniversary. at a place called "The Ritz Oyster Bar". My wife loves those shell creatures, me meh!
It feels like forever since I made a post and it is a struggle to even do so. But they say the hardest part is the start right? I had an interestingly middle age family guy weekend, it all started by having a tube with a camera on one end shoved up my nose and down to my stomach. I didn't even know the name for the tool or the procedure. The procedure is called an endoscopy and the tool is called and endoscope.
Why did I do it? Well there is a yearly discount where you can get the procedure done for 500 yen and I felt at my age I should get a proper check up for stomach cancer. I have also been feeling a slight discomfort in my stomach the past few months but I feel it is more muscle related. Anyways I got the procedure done based on the advice of a friend who did it.
It is one hell of an ordeal, first they stuck a syringe up my nose... thrice with some numbing medicine and sprayed it around. That felt really weird as I could not feel myself swallow and started panicking a bit. Then it was time to have the camera shoved up my nose. I laid on my side and as tears fell from my left eye, not from the pain but from something being shoved up my nose that I couldn't really feel, but the nose knows. Shout out to the nurse who rubbed my side like I was dying dog while the doc was doing his thing, that really helped.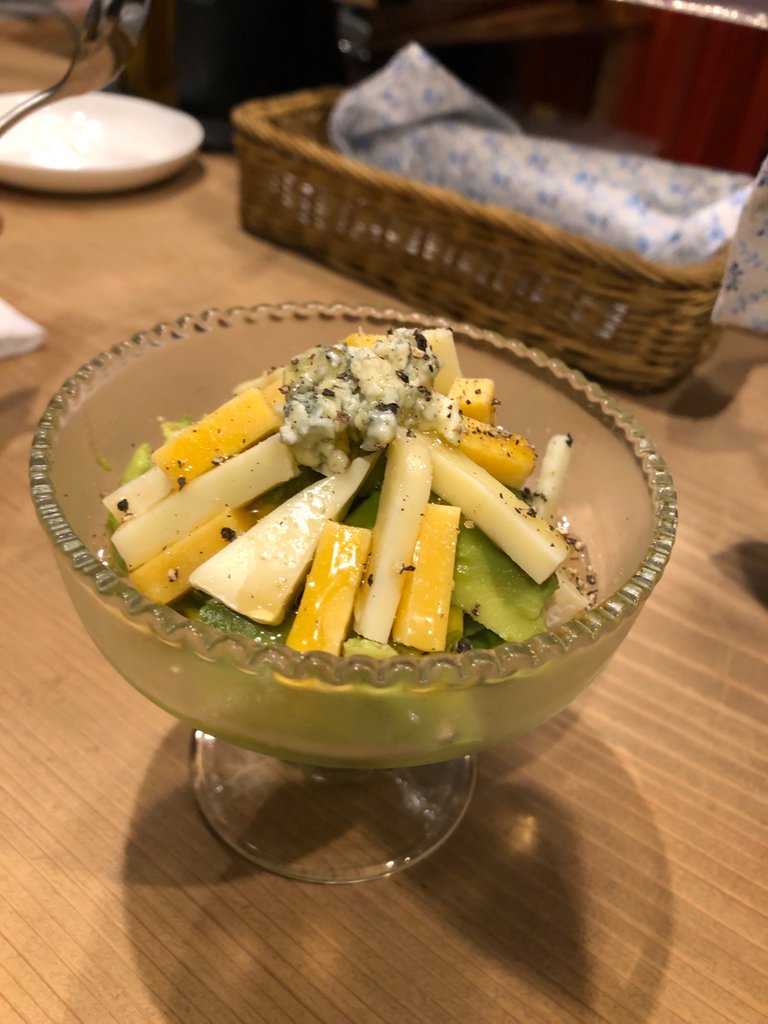 ---
A cheese avocado appetizer we had at the "Ritz". It was missing cranberries and nuts, the dude ( a friend of ours) forgot to put them on. So his girlfriend quickly grabbed it ( after I took this shot) and added them to the mix. It was one of the best things I have tasted in a long time.
---
The doctor explained all these terms to me as he maneuvered the camera and the tube down my throat and into my stomach. I had no idea what he was talking about, he lost me at throat and stomach. Yup, I was seeing the inside of my body and it wasn't a pretty sight...the doctor did say it was clean though but I bet thats what he tells all the gals patients. Though I couldn't feel the tube going up my nose and down my throat, I sure felt it in my stomach and it was uncomfortable. Long story short, nothing detected. I was glad to hear that as it was my anniversary and I planned to go out to dinner and some drinks with El Wifey. I imagine I would still do the same if the results weren't good though. YOLO yeah?
Right after the procedure I came home to a house full of restless kids, especially this one below. I quickly ate my oatmeal and took him for a long walk on my usual trail as I wanted to get some vitamin D and exercise. I brought the stroller along as I knew he couldn't manage it. He walked a lot though and then when he couldn't, jumped in the stroller.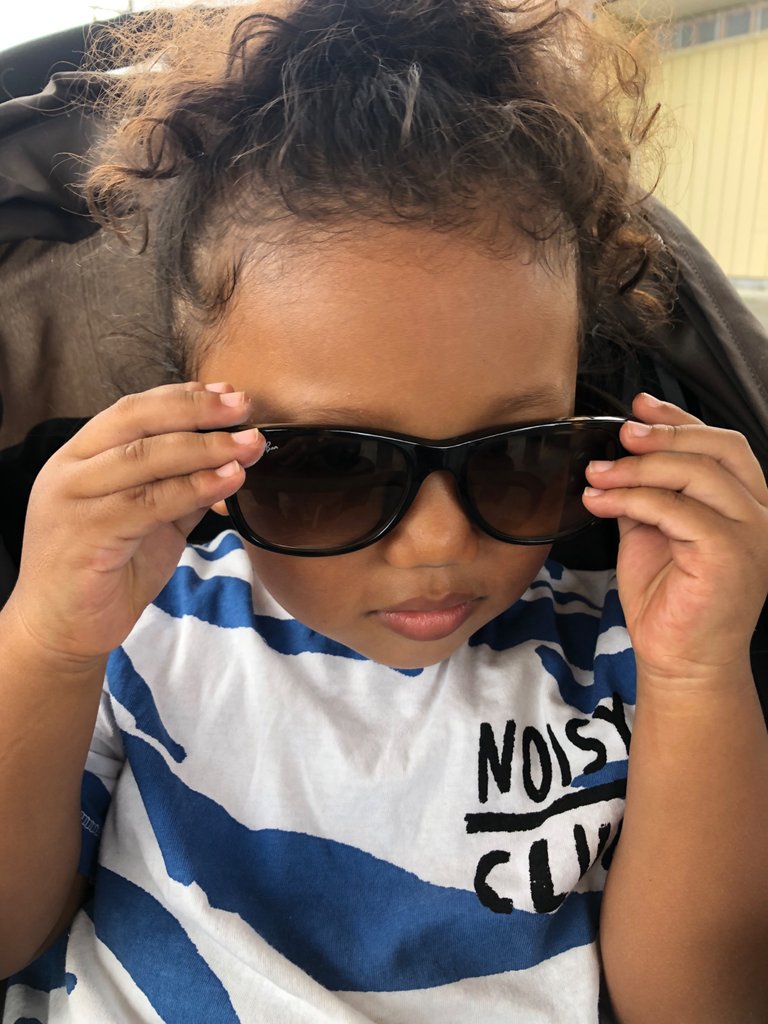 On a completely different note, I finally got one of those Agave plants I helped my friend import from the states. I have been researching them so I can take care of this one and see what all the fuss is about. They are some pretty unique plants and I can see why they are trending in Japan. Did you know these babies take 10 years to fully grow and more importantly, this is the plant that makes the party devil juice aka tequila.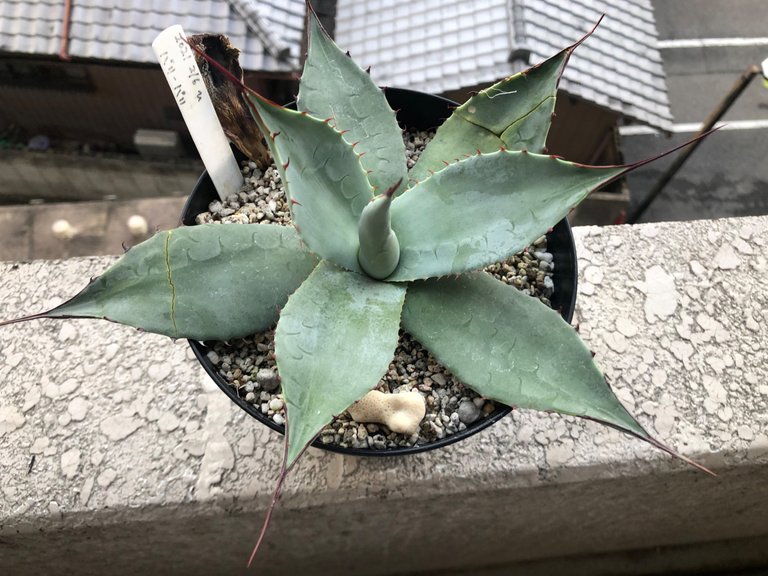 Hope you all are doing well and giving thanks for life. One more thing, have you heard the song on DJ Khaled's album featuring Skillibeng, Bounty, Capleton and Sizzla? If not, check it out, if so, let me know what you think. I think it is a banger! I like how the Dancehall and rap riddim just blend. Khaled knows where the roots lay and pays his respect every time.

DJ Khaled - TSKMN ft. Skillibeng, Buju Banton, Capleton, Bounty Killer, Sizzla

Wanna take part in #DashOutSunday? Read this post for details.


---
---