Guidance & Protection - 100 HBD Album Art Contest ( Ends August 3rd )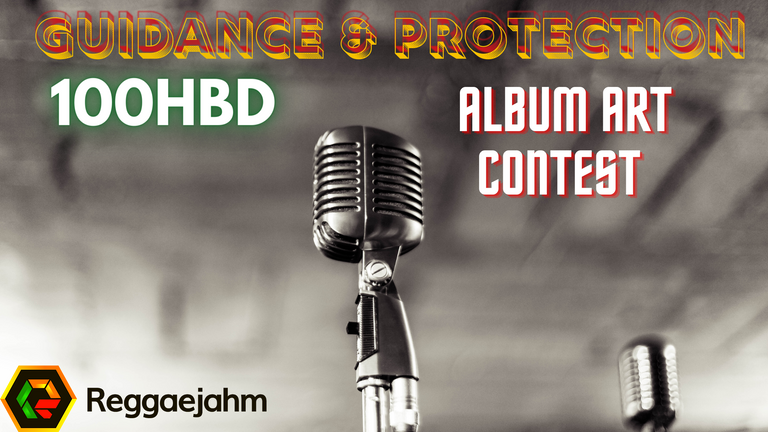 Guidance & Protection: Album art contest
Greetings Graphic Designers. I am looking for someone who will be my go to album art designer. So to find this person, I am running a contest to create the album art for an EP I will release soon. Here are the details of the project.


Project details


Artiste Name: DMilliz
Album Name: Guidance & Protection
Specs
3000 x 3000 pixels maximum; 1400 x 1400 pixels minimum
PNG or JPEG
72 - 300dpi (300dpi is the best)
Less than 25mb
RGB color scheme (not CMYK)

What I'm looking for


I want something eye-catching, that represents the times we are in, the blockchain and other technology as well as nature, especially space/ solar system/ universe and the creator ( God, the universe, anything you want to call HIM/ HER). The album art can be as simple or as complex as you want to make it. It is open to your creativity. Below is the lead song from the EP, titled Everyday. This will give you a glimpse into the type of music I create and vibe I am going for. Note, this is a demo version of the song and the mixed and mastered is sounding waaay better, but hopefully you can envision that.

contest details

The contest will run for 2 weeks ( August 3rd Wednesday Japan Time)
The first prize is 100 HBD
Second place prize 60 HIVE
Third place prize 40 HIVE
Of course the best thing to do, as all graphic designers know on HIVE is to make a post about the creation process in order to make the most from your creativity. But that is up to you. You can post in any community you feel like if you do make a post, but please use the #jahm so it goes to the reggaejahm interface. Drop links to your post or finished design in the comments below.


I am looking to build a long term business relationship with the winning graphic designer and other contestants. A key part of the music distribution is the cover art and I am looking for someone I can depend on. Good luck everyone and thank you for your time and effort.
PS: Reblog for upvotes!

ReggaeJAHM.com
Discord | Hive Community | Reggaejahm Interface | Twitter| Buy Beats With HIVE & JAHM
---
---