Jamaican Jerk chicken & Ska @the City Market in Japan!
---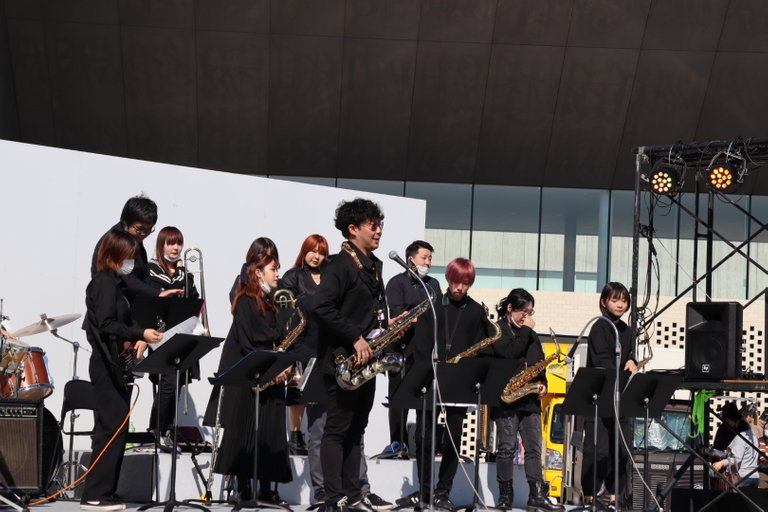 Blessed Sunday!
Today I went to a City Market in my town. I always look forward to these events as they have live performances. It's one of the main things I've missed since this plandemic started.
High School Jazz Band Brings the Ska
There was a high school jazz band at the event and one of the first songs they played was a ska/jazz version of mission impossible. It's interesting that even in the heart of Japan we can find snippets of Reggae culture.
I managed to get some footage of a part of their ska set and was impressed how they played. They also had a groovy stage presence which the leader of the band guided much to the pleasure of the audience.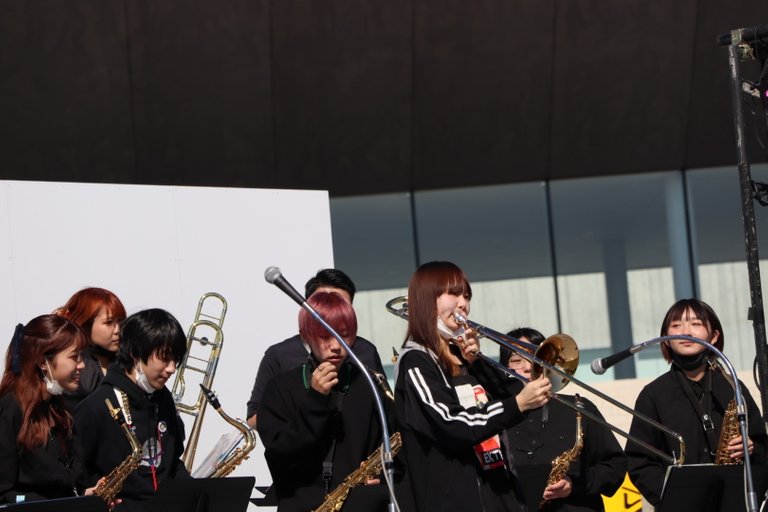 This duo played guitar covers of famous songs such as "My Heart Will Go On" by Celine Dion. But it wasn't any regular cover as one of the members had a Spanish guitar. It was a pretty decent crowd out on a Sunday afternoon as you can see from the picture below.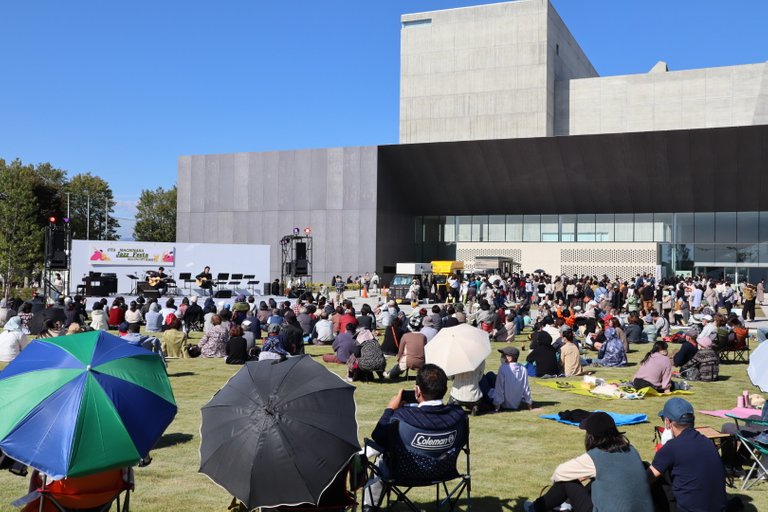 The Jerkish Chicken & Curry 🍛 Set
At the city market, there was a truck selling a jerk & curry set. Of course being Jamaican I had to try it out.The name of the food truck was Green Door, and they really decorated it fi fit the name. They made the walls of the truck from wood and painted various fixtures green to accomplish this. Not your every day food truck at all.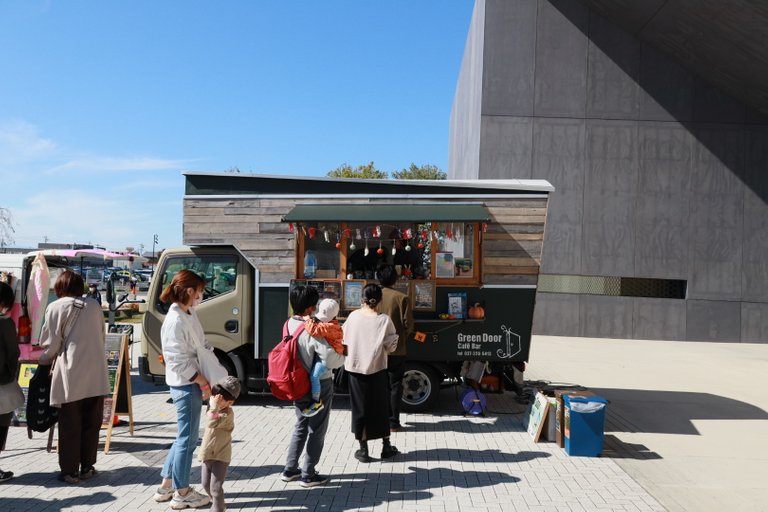 There were various lunch sets starting at ¥1,000. Quite common for city market events to have that price range. They had some good looking cheesecakes too, but I didn't try it. Below you can see the menu. I wonder if they have a dedicated location /shop or is it only the food truck? I shall find out soon enough. There were many other shops around but the lines were super long.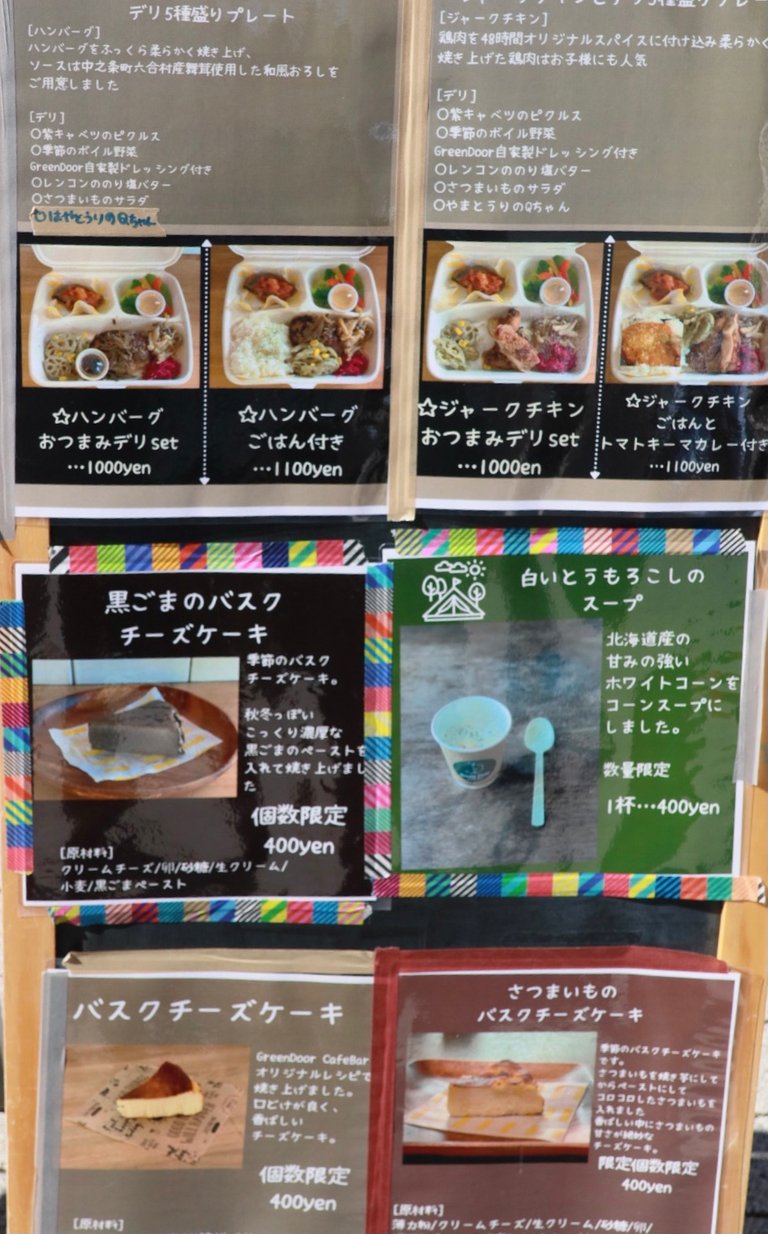 Here is the jerk and curry set. How was the jerk? Well let's just say jerk-ish. But it was a balanced box of food. Veggies; sweet potato salad, sweat peppers, okura, radishes, pickled
"somthing", along with the main.
Cheers 🍻 to a new week!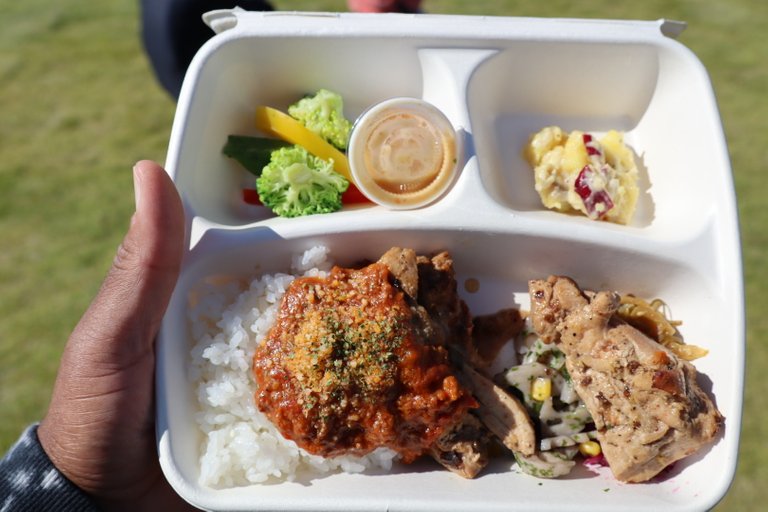 ReggaeJAHM.com
Discord | Hive Community | Reggaejahm Interface | Twitter| Buy Beats With HIVE & JAHM
---
▶️ 3Speak
---
---