Marche in the Old Part of Town! #DashOutSunday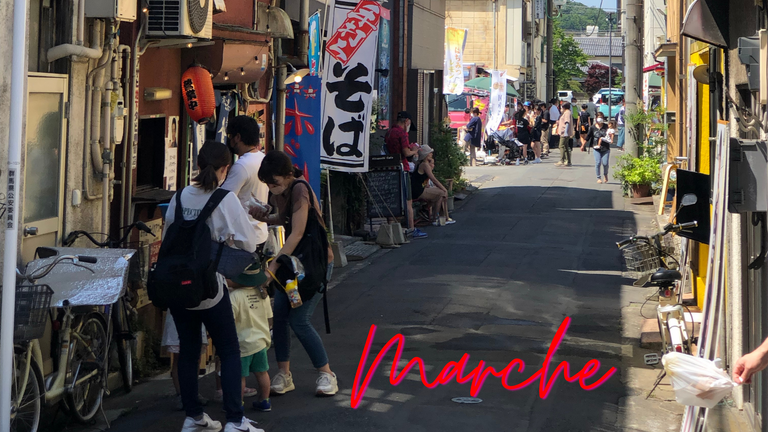 Howdy!
Just came back from a Marche ( street market) by the old part of the center of the city. This area is on the verge of a make over that seems to be taking its grand time. But I hear they have big plans for it.
For now, the old buildings provide the perfect location for small restaurants and bars as the rental/ purchasing cost is cheap. And every now and then they throw a Marche to bring out the people to this side of the station.
I can say it is officially summer in Japan as the temperature was up in the low 30s ( degrees Celsius ). A hand full of people were out and about wearing their masks probably trying their best to breathe right in the humidity. A highlight of the Marche seemed to be this young cheerleader team. For some reason this form of dance has grown in popularity in Japan in the last few years, especially in this town as it is a basketball mecca. My boys enjoyed watching the showcase and even wanted to take videos. While they did that, I took a walk around and got some lunch. Let's go!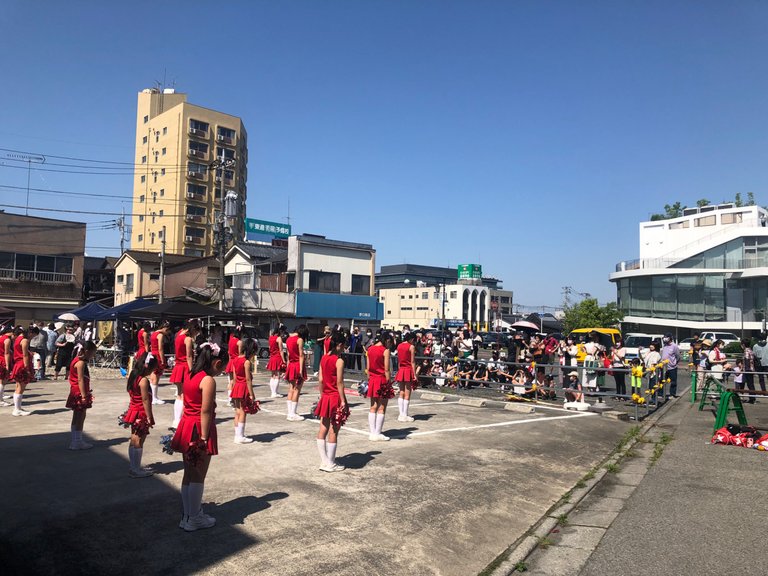 This was one of the streets with small izakayas that sat up to 10 people. They really give an old school Japanese feel as even the signs, posters and banners were from era an long gone but still appreciated.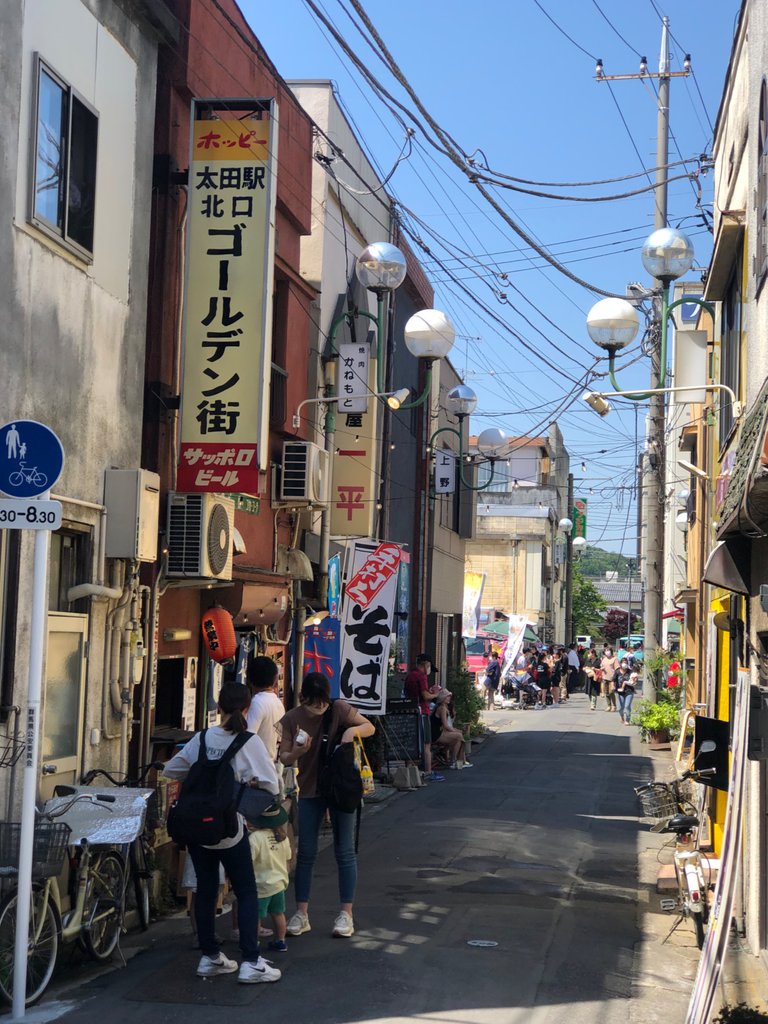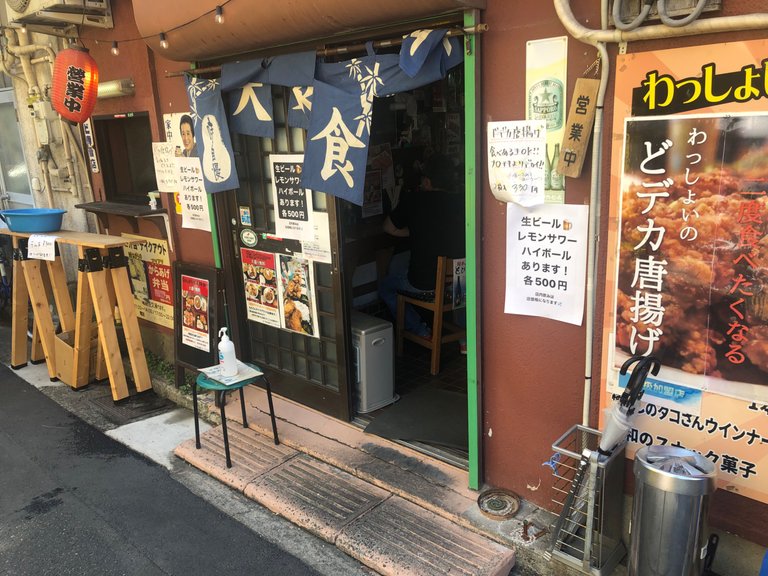 This was an interesting joint serving up battered fried whole eggs with the middle still soft...not my cup of tea but still an interesting idea.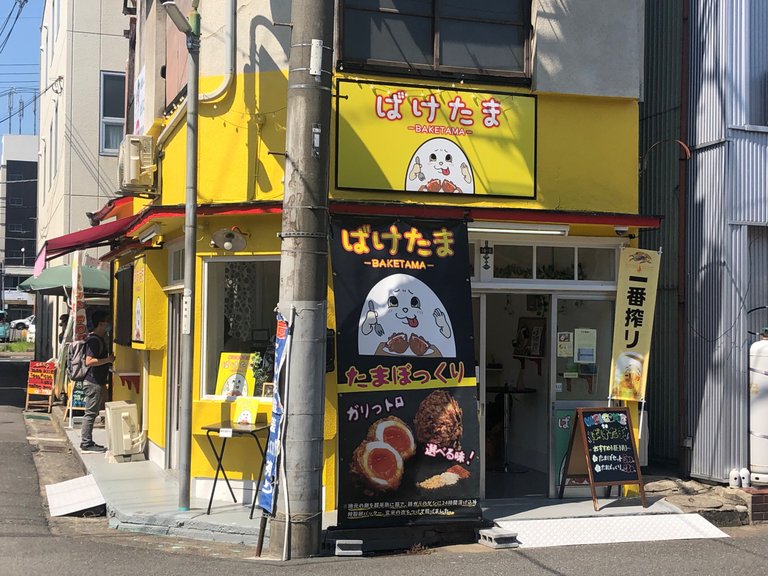 Scattered around the area were food trucks like this lemonade and sweets truck. I like the old school style vehicle they used as well as the colors.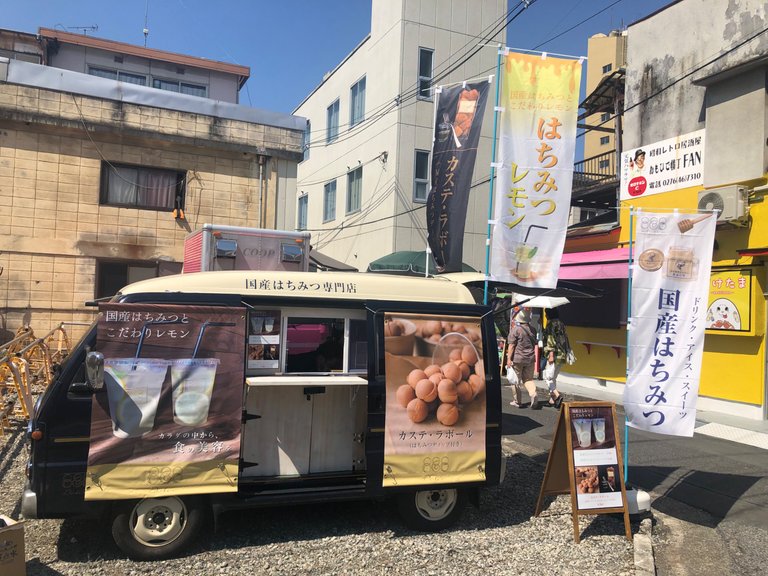 This food truck below was serving up crepes and shaved ice and had a constant crowd. The right treats to beat the heat.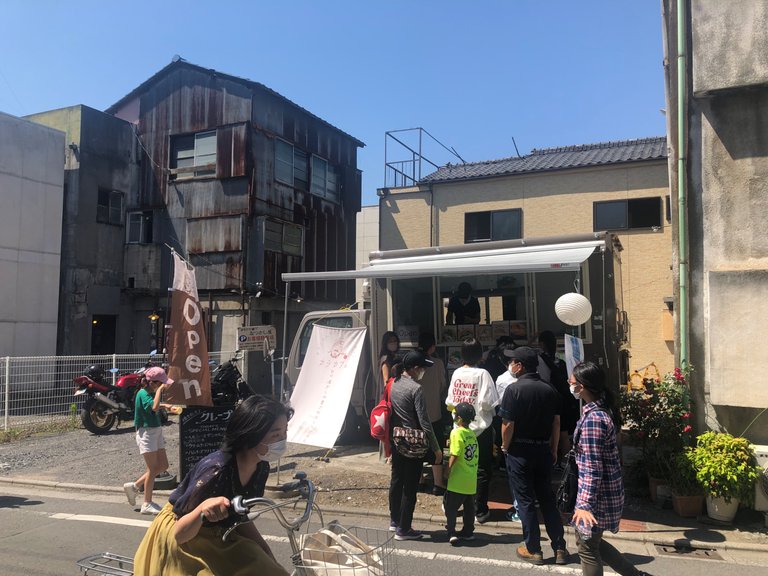 The cheerleading began as I made my way around the marche in search of a burger truck a friend told me about. In the background, the modern city library which is the start of the facelift for this side of the station.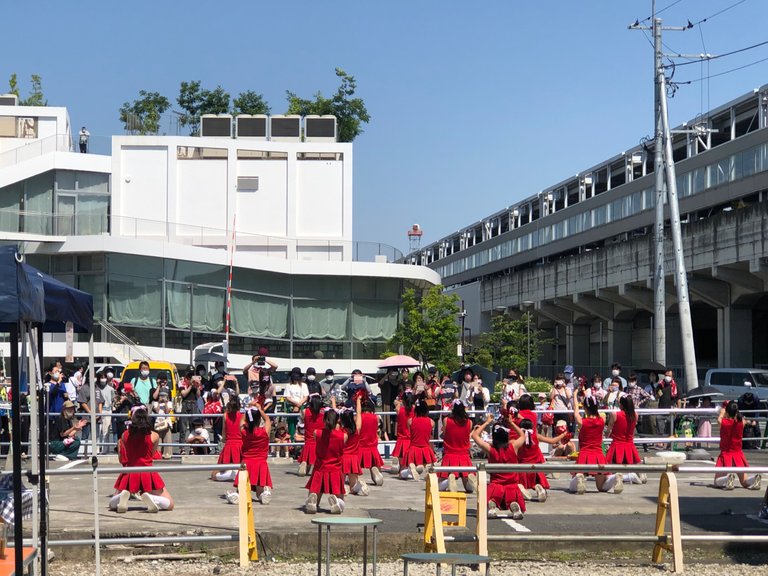 These young girls are busting some moves, not sure how I'd feel if my daughter in elementary school was one of them, but it is art...right?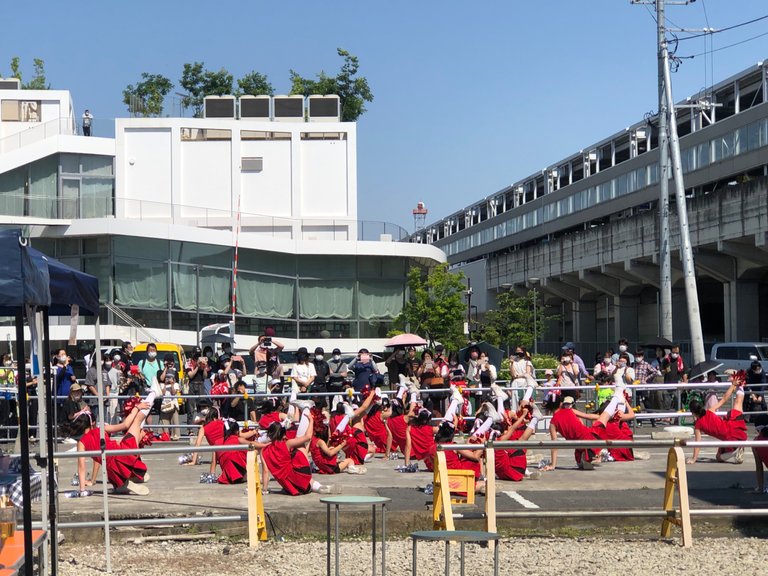 This area was a little hidden from the rest but 4 trucks were parked back here: a burger joint, fruit sandwich, noodles and one that served coffee and cakes. Hmmm, I think jerk chicken would do well here.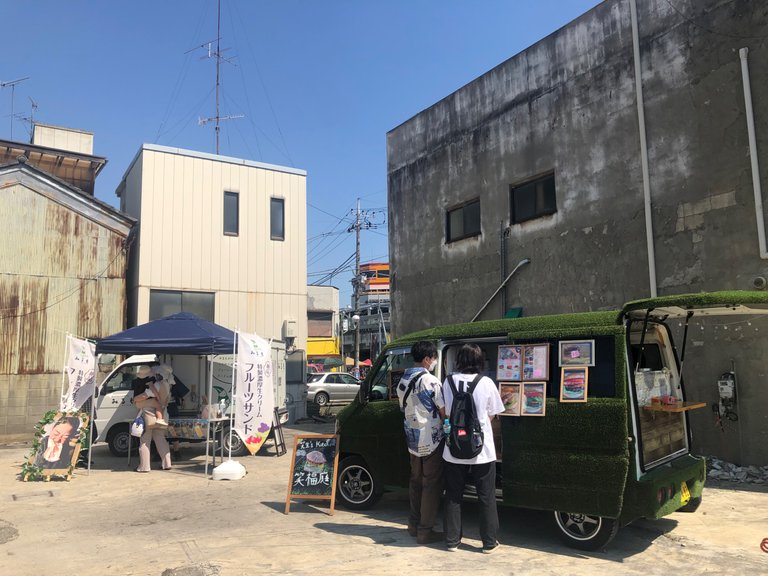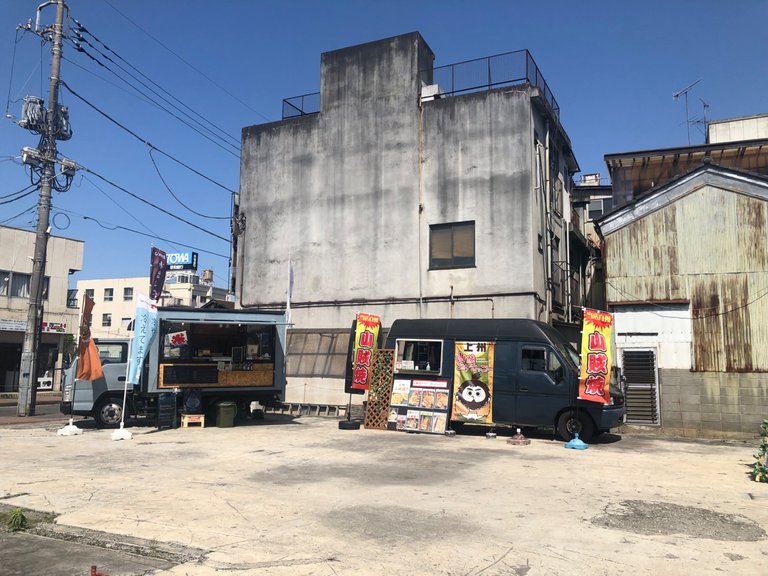 The most interesting of them all was this "grass" covered food truck. You would think it is a vegan truck but quite the opposite, they are serving up burgers. I found the truck I was looking for 🙃.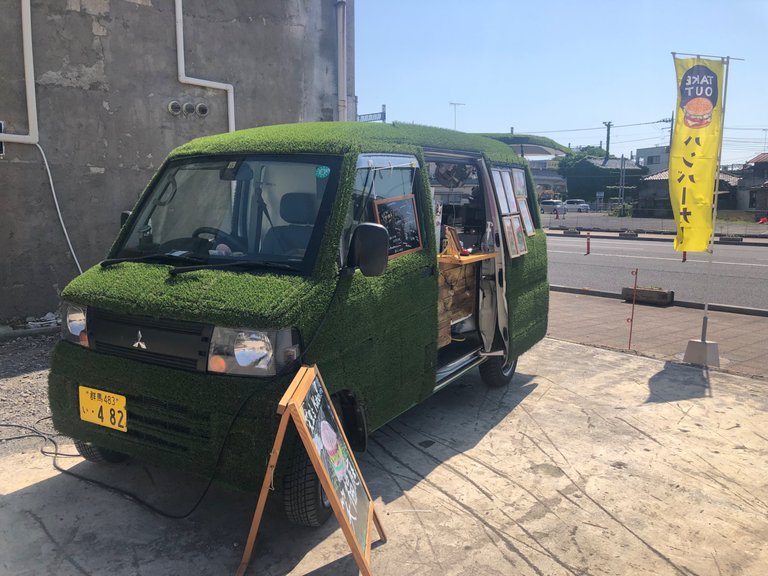 Though the burger was extremely small, the taste wasn't bad. For 700 yen, I expected more. But that is what marches are made of, overpriced food and liquor. But hey, people gotta make a living and we all need somewhere to go and have a good time.
How did you spend the weekend?

Wanna take part in #DashOutSunday? Read this post for details

---
---