Mars4 Metaverse - Trading Journal 11/1/2021.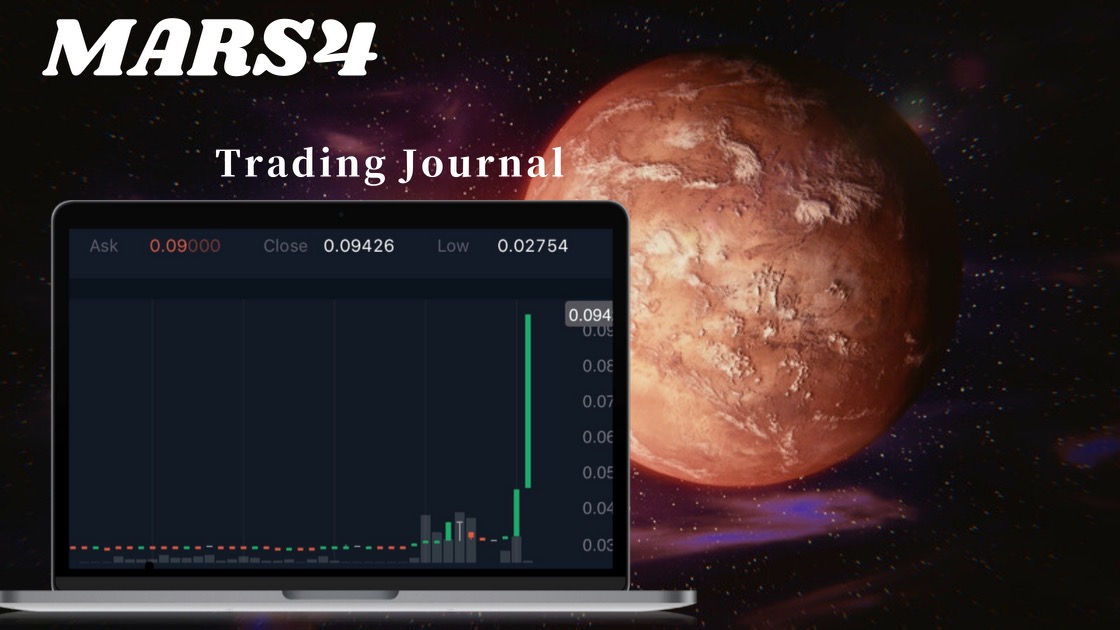 It has been a while since I have actively traded so I have gotten rusty. Not that I was great but I could manage. Time to dip the toes again.
I have been eying Mars4 for quite some time, even before the Metaverse hype started by the FB name change. If you want to learn more about the project, check here.
Trading while on the go
While at work I glimpsed my phone and saw Mars4 looking a bit pumpy, huge thin wick up ( not seen in any of the pics). Usually that is a sign of things to come I have learnt, also the volume was looking right and also the sentiment around Metaverse tokens were still in the crypto-verse.
So I made a small trade to get my skills up and practice risk management.
Prce: ₮0.02926000
Quantity: MARS4 7,000.
Total: ₮206.35615000
While on the go, this happened
I didn't set any targets as the project barely has a working product and I thought the metaverse hype could take it to astronomical levels.
Now just imagine driving, glimpsing your phone and seeing this? Should I sell, should leave it, should I move my stop loss up? And then the traffic light changed and I let I just let it be.
Now, thinking of it. I should have sold half, taken out the initial investment and a bit and let the rest ride until the project is in full form which should be early 2022.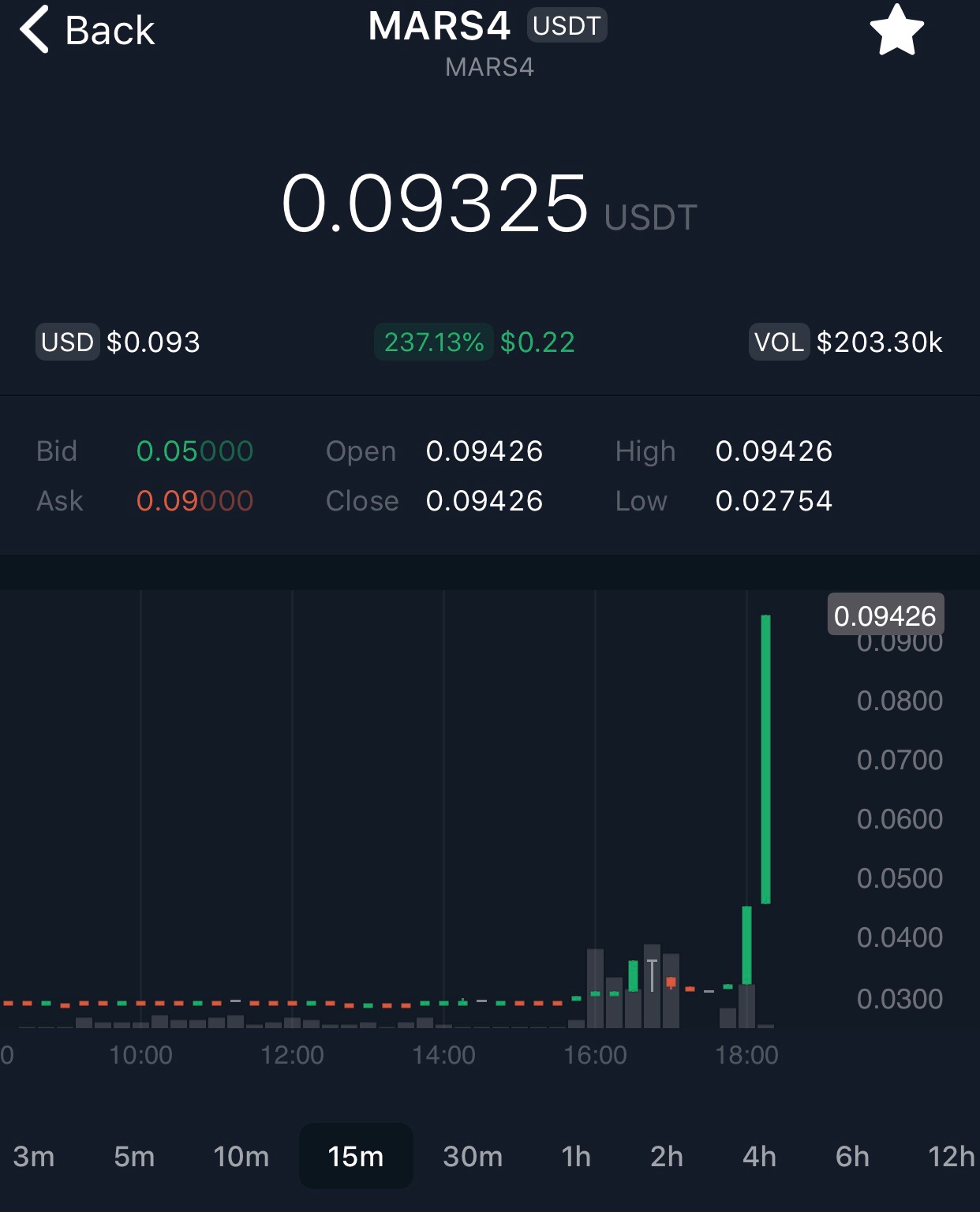 For now, the stop loss is in place just a little below the wicks. If it gets hit, a $13 loss. A target is set for .11993 to sell half and let the rest ride.
Will I be doing more of these journals? Maybe, but I don't think I will post them all. Save to draft is cool feature.

---
| Coincheck | BitFlyer | Bittrex | Binance |
| --- | --- | --- | --- |
| 🎌 receive ¥1,000 in Bitcoin after sign up | 🎌 receive ¥1,000 in Bitcoin after sign up | 🌎 Leading global exchange | 🌎 Leading global exchange |
Up Date Nov 5th 2021
Mars4 went back up to the $0.089 range and again I didn't pull the trigger. Currently the price is $0.04903. My stop loss got canceled, not sure why, maybe because I set a sell order at the same time?
So instead of making a 300% gain which I had in the palm of my hands twice. I pulled the trigger at 0.05289 and walked away with a 55.1% gains ( sounds amazing if it were stocks we were dealing with, but this is crypto). Not bad but not being greedy would have worked out better.
Grab and go and leave a moon bag is the motto I have created and what I shall practice.
( the moon bag is a small percentage left behind incase the project happens to blast off into mars. But you have taken out your profits and a nice percentage gain.
---
---