Pushing Through The 1st Month ☄️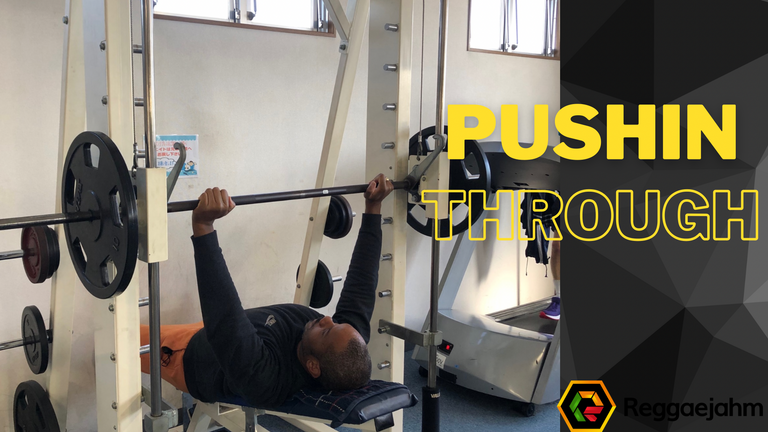 January 31st. 2023.
The first month of the year has faded like a comet ☄️ blazing through the earths atmosphere. But I'd say the year got off to a pretty good start for me and I will continue to push through.
---
Health
---
I didn't set any New Year's resolution or lofty goals but what I am doing is pushing through on my intentions. I managed to keep up my workout at the gym and have increased it to twice a week every other week ( used to be once a week last year). I'd really like to make it every week twice a week but…….
Working with the family's schedule
My twins started swimming lessons at a place around the way on Saturdays and I realized they had a gym in the facility. So I asked the staff:
"Is there any way I can use that gym without a monthly fee as I have twins going to your swimming classes?"
"Well yes, you can pay for a day pass since you have family that takes our lessons. It cost ¥550 ( about $4.00)."
Just what I wanted to hear.
"Remember to bring your gym shoes"
And so along with the weekday gym for ¥110 per hour I now had this more updated facility to use on Saturdays…… or so I thought. I went home and told my wife, her response:
---
"I wanna go to gym to."
---
And that's how the compromise of every other week started as someone has to watch the youngest. I haven't been walking and running as much because it is cold asf lately and the early mornings have become more like early nights with a glimpse of the sun. But I intend to get back on track.
---
On the creative side
I managed to finally release my EP in January titled Nuclear ☢️ Fusion. It's been getting "some" streams but most importantly it's building up my catalogue and I have released something I created out into the world 🌎.
I intend to do some NFTs of the 5 tracks off the EP and already thought how I'd do it, just to get the pieces of the puzzle together in February. It's also the perfect time to to get back into medz-ing some new songs. Even though at this moment, I don't have many listeners, it doesn't phase me one bit, I believe in me and I enjoy creating music. I envision a day when one song pops off and the rest of the catalogue rises with it, kinda like crypto with Bitcoin 😂. So I'll just keep pushing through.
Here is track one from the EP. Feel free to stream it on your preferred platform here: https://withkoji.com/@dmilliz

Every Day -D'Milliz


Don't want to make this post too long as I know how it is 🫤. But if you made it this far, BIG UP! How was the start of the year for you?

---
---