Shags by the lake.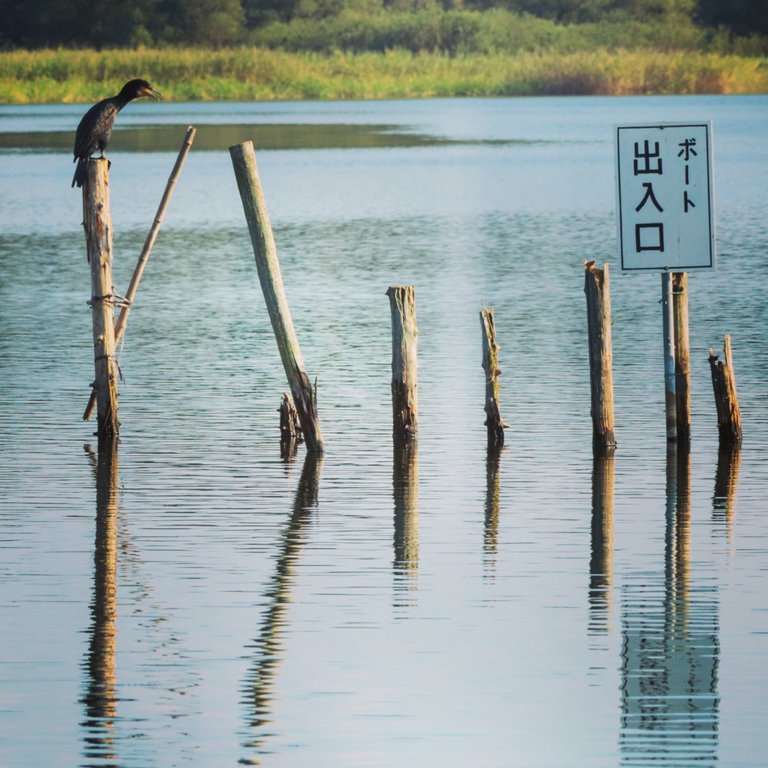 A Japanese Cormorant overlooks the lake for fish beside a sign that says "boats enter /exit here". This lake has a fishing business that is quite restrictive. It's only for catch and release fishing and you can only take home fish that you caught in a net trap. I'm not sure why they'd do that but I think it's the fact that most people who come here want to fish and don't have the time to be waiting on a trap, there is no thrill in that the way I see it.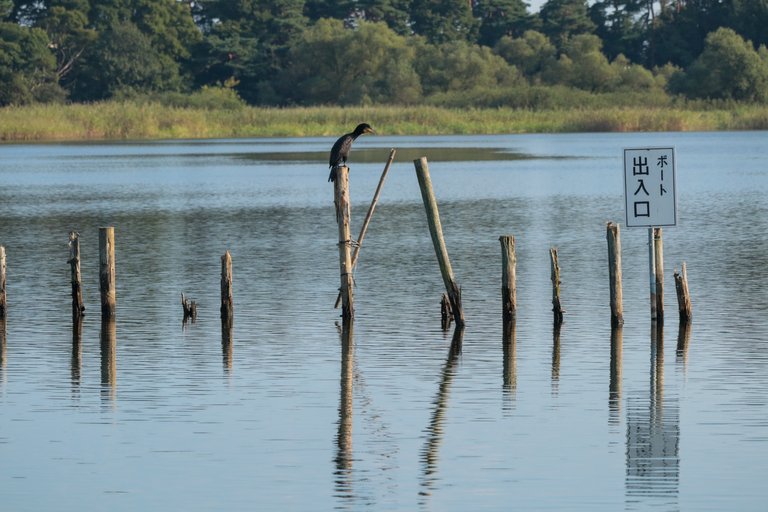 ---
Above is the picture of the original shot before cropping.
---
I went to the lake to unwind from the week and to get a little photography in, I expected more of these birds to be here as I have seen them lined up on these poles before. I guess I was a little early and had no intentions of waiting too long as I had a busy evening ahead of me. The good thing is this lake is near my daily route so I will definitely be back to observe these master fishermen.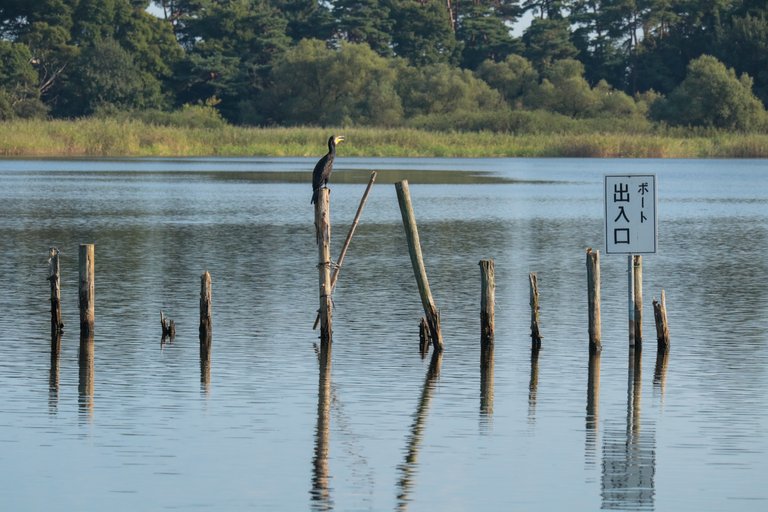 I decide to find some more interesting shots within the fishing business facility and what caught my eye was the water bridges /docks. I stepped on them a bit and they didn't feel two sturdy but that's a good thing I guess as they need to bend to the weight.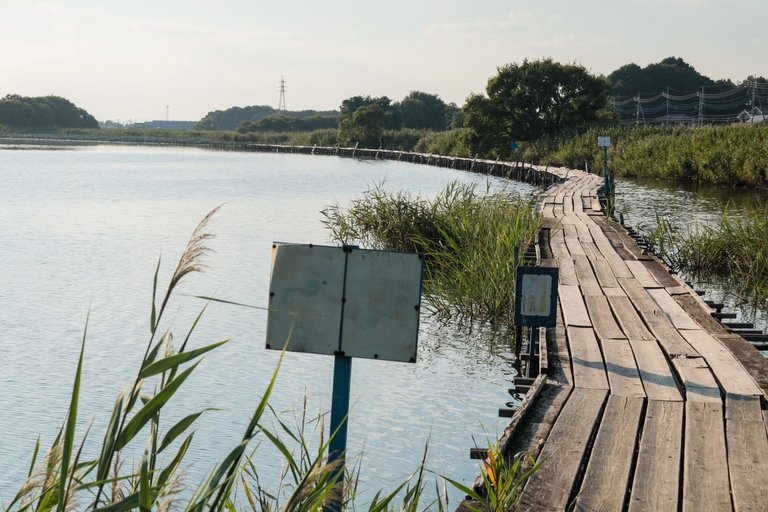 In the pictures below you can see two more cormorants/shags on the poles waiting for the perfect opportunity. I think they may be full and resting though as these waters have fish in abundance. But I don't think they'd pass up an easy opportunity.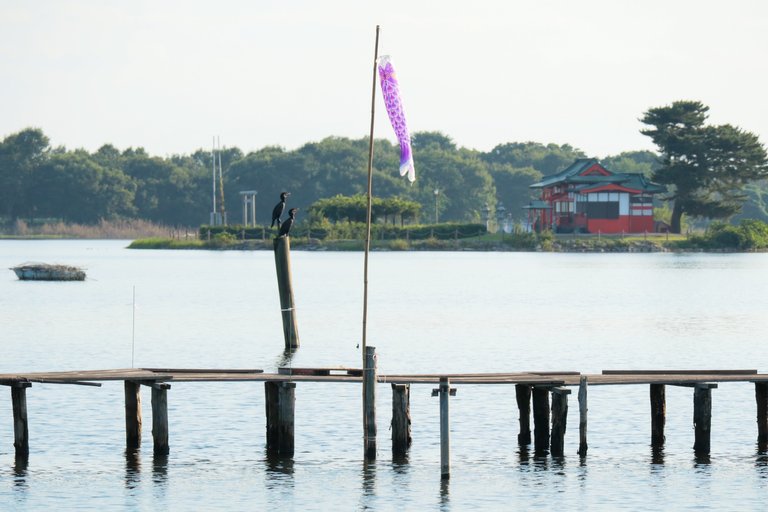 In the near future I hope to get some closer shots of these aquatic birds, and that may mean walking along the bridge.🤞
Until next snap 🫰🏿 bless up!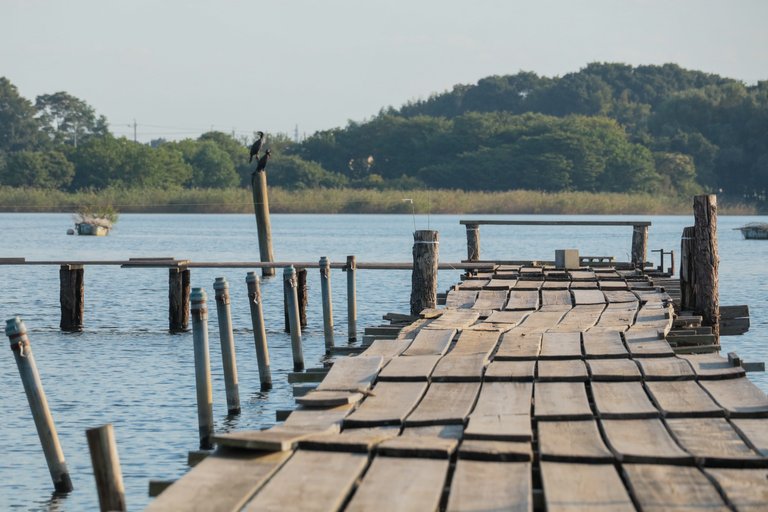 ---
---