There is No Business Like Home Business!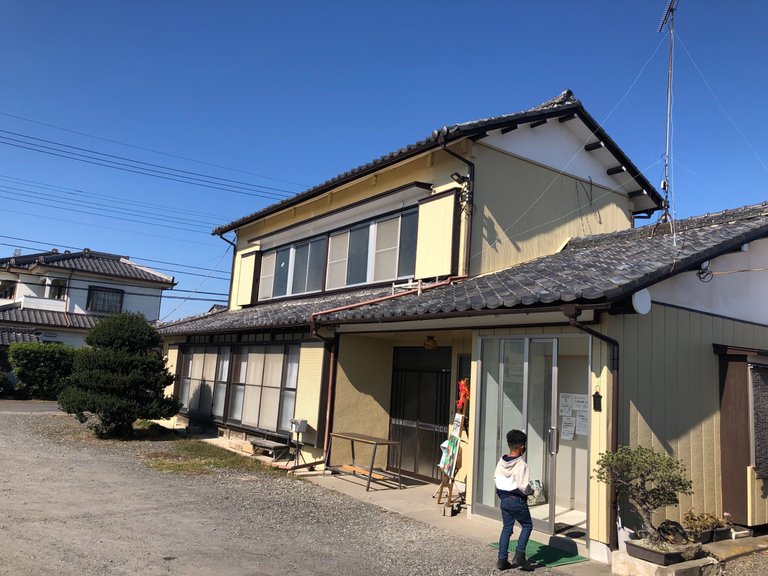 I recently got word of a bakery being ran from an individuals home. More specifically from an older home on their property probably belonging to parents/grandparents.
the home was not remodeled in any particular way on the outside. But on the inside, the bakery area had a huge stove in the back, which was probably their highest initial cost/investment. Doing a quick search, a top of the line oven with multiple layers would run you around $13,000. Small scale models starting at $800.
Then of course there was the cost of installing the glass window and doors, getting a few tables and shelves, cash register and taking the time to learn the various methods of creating breads.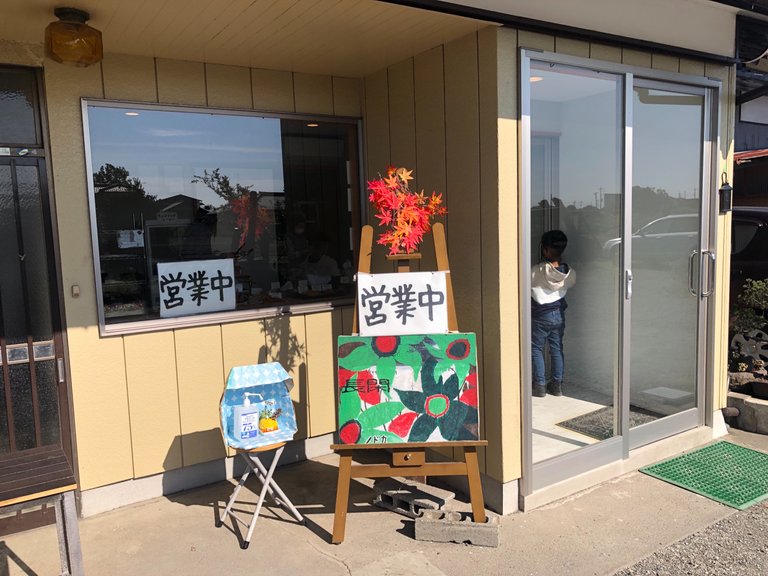 Because this is a family owned business and is done from their home property, the cost savings are tremendous I can imagine and this trickles down to the consumer. These bacon branch breads will run you 300 to 400 Yen in other bakeries but here only 160 Yen. Seeing the prices made me wonder if they were even making money. But dough is not very expensive. Electricity on the other hand can be costly. I would be interested to see how their accountings are set up.
The bakery is ran by an older woman and her daughter. I can imagine the early mornings getting up to prepare as the bakery opens at 7 AM.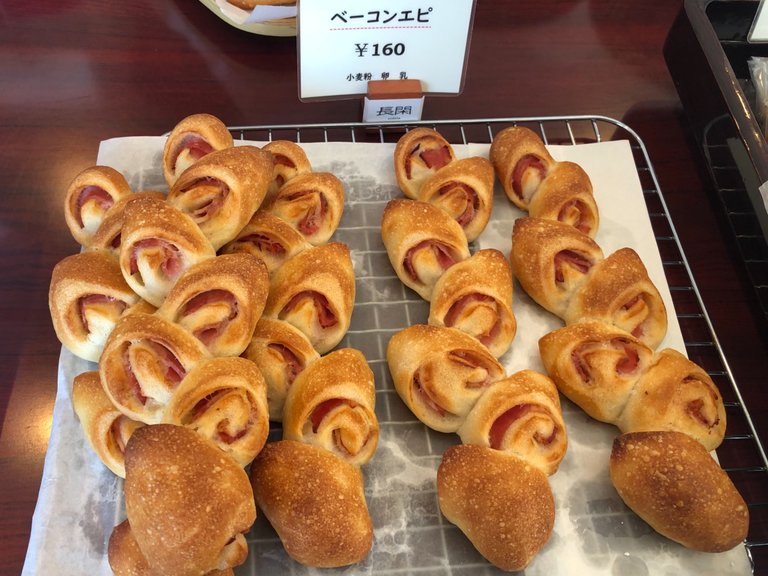 | Sweet bread | French Bread | Stuffed cheese and tomato sauce |
| --- | --- | --- |
| | | |
One thing the bakery does that I found interesting is they support other bakeries, some even miles away. These cakes were made by a bakery in Shizouka, further down south. They are given to customers once they buy over 1,000 yen worth of goods. you choose the sweet you want. This creates customer retention, good will with other bakers and indirect marketing via word of mouth.
| Chocolate Chip Bread | French Toast |
| --- | --- |
| | |
As you can see, it is a very simple set up. Nothing fancy. The tables look like they came right from the old house or a second hand shop, but they do what they are supposed to do and no one will really notice them ( I am now because I am writing while looking at the photos). No doubt the business owners are doing something they are passionate about as running a bakery is no easy feat.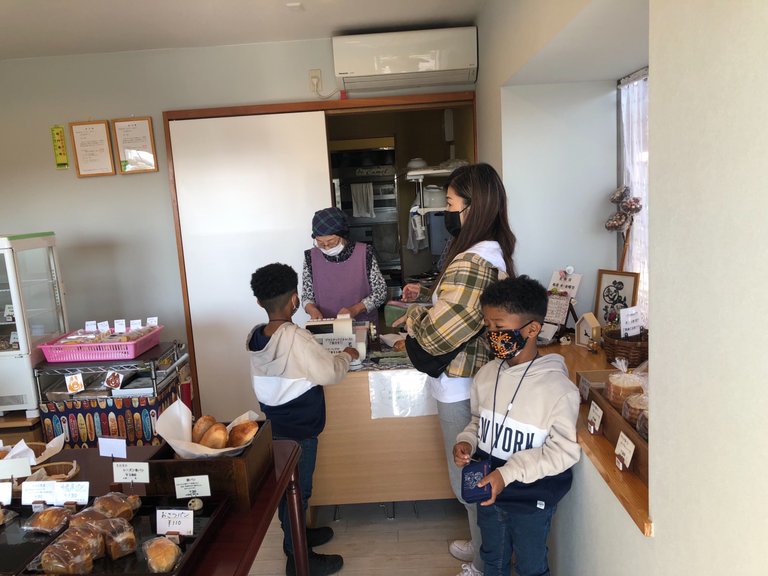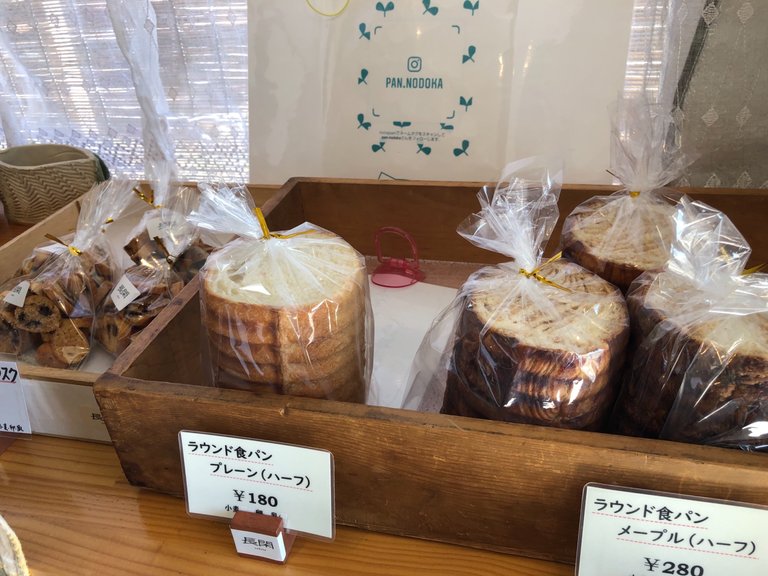 Th bakery uses Instagram as its main source of info sharing and marketing. One a daily basis they will do multiple post about what they made for the day, what is sold out, the recommendation etc. Nothing unique or creative but it does the trick.
What was my favorite ? The French toast. It wasn't too sweet or soft and of course not overpriced.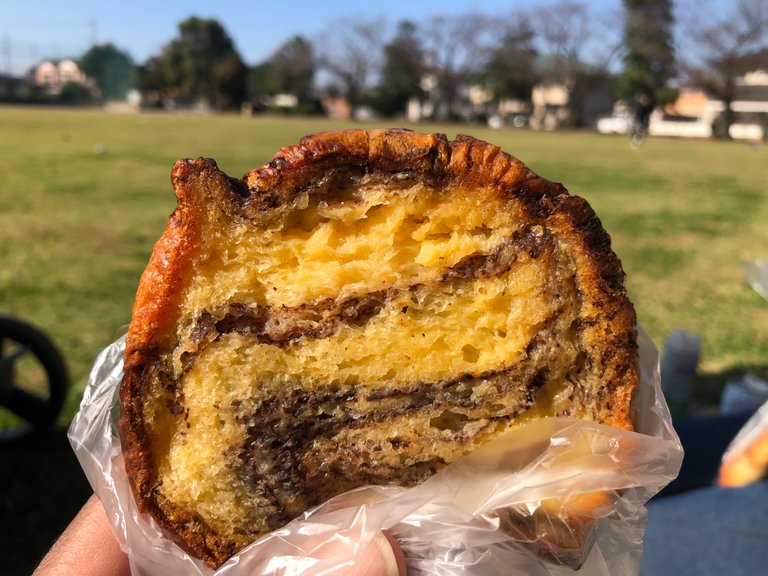 | Opens at 7 AM- & PM | Random Bonsai by the entrance | @pan.nodoka on Insta |
| --- | --- | --- |
| | | |
There is no business like home business. If you can make a living from the place you are already renting/paying mortgage it will save a lot of time and money especially when you are just starting out. I have seen a couple friends go through this struggling to pay the rent for their business location as well as their living situation. Don't let that be you. When business actually picks up, you can rent the high traffic area and expand, delegating work to employees. But not everyone wants that. Some people just want to make enough to live reasonably while enjoying their passion.
PS: If you have no physical goods to ship or touch in these times, even better. Someone say NFTS? But to me, it is good to have a mixture of the digital & physical.


ReggaeJAHM.com
Discord | Hive Community | Reggaejahm Interface | Twitter| Buy Beats With HIVE & JAHM
Crypto Exchange Referral Links
| Coincheck | BitFlyer | Bittrex | Binance |
| --- | --- | --- | --- |
| 🎌 receive ¥1,000 in Bitcoin after sign up | 🎌 receive ¥1,000 in Bitcoin after sign up | 🌎 Leading global exchange | 🌎 Leading global exchange |
Give me a listen on the interwebs, I make music too.
---
Posted via ReggaeJahm | Reggae Culture Rewarded
---
---