Valiant - BreakOut Dancehall artiste 2022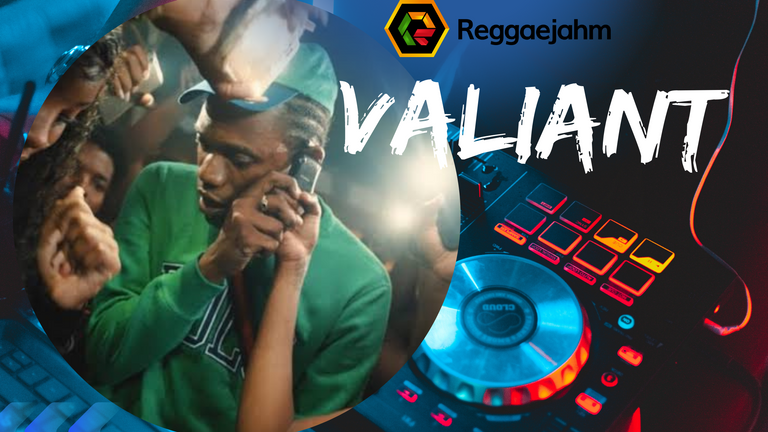 Why do the songs with the worst messages sound so good? Is it that we have been programmed to like such tunes? That's how I feel when I listen to Valiant; a dancehall artiste that recently got his buss from a video of him saying "Kotch eh hat a lie, rich a lie", while on a video shoot. Literally that's all it took for soon to be fans to seek him out from the clip that went viral. When it's your time it's your time. His feet 👣 were already holding the door as Valiant used to be a member of Popcaan's Unruly Gang, not sure what happened to that.
I have been listing to Valiant's songs and I must say he has a unique sound full of melody and vibes but damn the scamming content is overloaded. But I see where he is coming from. Without songs like this, no one would pay him any attention for a long time and the mind set of the youths is, there is no time to to waste especially in a highly competitive field like Dancehall.
His latest video called "Dunce cheque" is a scammer anthem and the video will definitely make a few students think about what they are doing with their lives when valiant states "money a di subject". The video takes the theme of young rich badness students pulling up to school in luxury vehicles with the young ladies dressed in "dancehall uniforms". So I guess all the students made money from scamming and still decided to show up to school to braff ( show off).
Valiant - Dunce Cheque
It's crazy how one dancehall song 6 years ago; [Scammer dem deh yah] by XKlusive, literally started a sub genre of Dancehall music now called trap dancehall in which a majority of the songs are about scamming. Another trend that is taking flight within this sub genre is the blatant talks of one visiting "the modda women" to get charged up ( getting powers from the voodoo mother. It's like how rappers were talking about crack in the 80s and 90s and even today, it seems trap dancehall with lottery scamming at its core is the new menace to society in Jamaica but it has a cool appeal to that is sure to get many vulnerable and desperate minds involved and these songs aren't helping.
Science - Valiant
Sciance means voodoo and giant means rich person
It's just so fucking crazy to think that scamming has become a genre but it also goes to show the state Jamaica is in and what is really going on in the island as dancehall reflects the streets for better or for worse. Not all artiste that sing about this lifestyle live it but they see it and many I believe are using it as a means to and end. What is that end ? To bring attention to their music. But at what cost? Here is Valiant's more conscious tunes which of course has less views than the scammer anthems above. But the blessings would have come eventually, without the scammer songs, it may have taken longer but with his voice and lyrical skills it would only have been a matter of time.
Blessings - Valiant
---
---