What New & "Affordable" Housing Looks Like in Japan!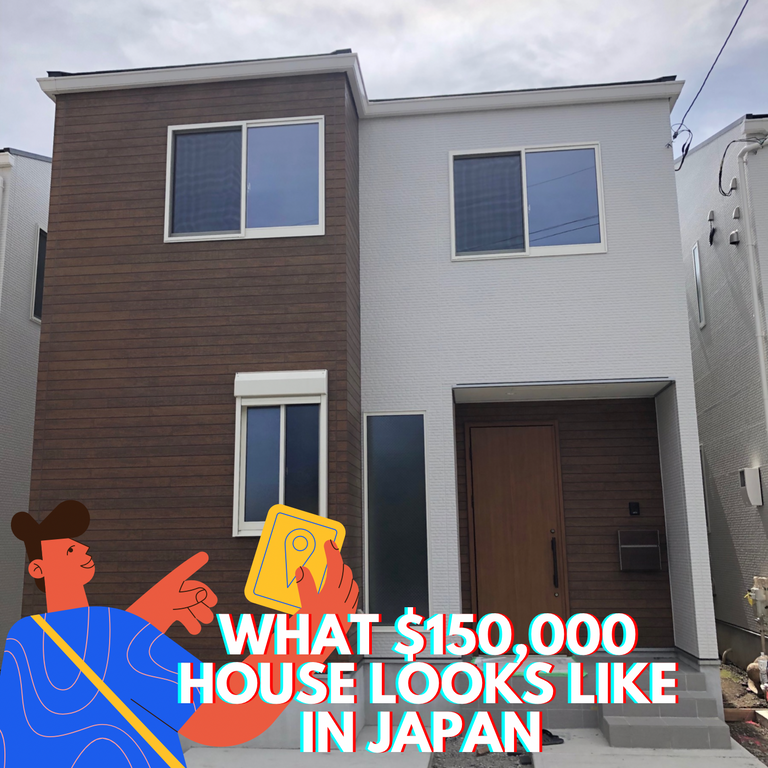 It's been a minute since I posted in this community. The perfect opportunity for content came in the form of a real estate agent approaching me at the park while I was pushing my youngest on a swing.
They really have no chill, he wanted me to take a look at a housing development with 10 units for which he claimed only two were available. In my mind this could just be a sales tactic. The only reason I went to view the houses was to see what the market is looking like and to get some content. Come along as I share some pictures of one the units.
The first thing I noticed is that only two of the 10 units were completed, construction was still taking place. They claimed 8 were already sold out, and the two that were viewable, they claimed the people who initially wanted the houses didn't get approved for a loan, how coincidental. Another thing I noticed was that most of the construction workers were foreigners.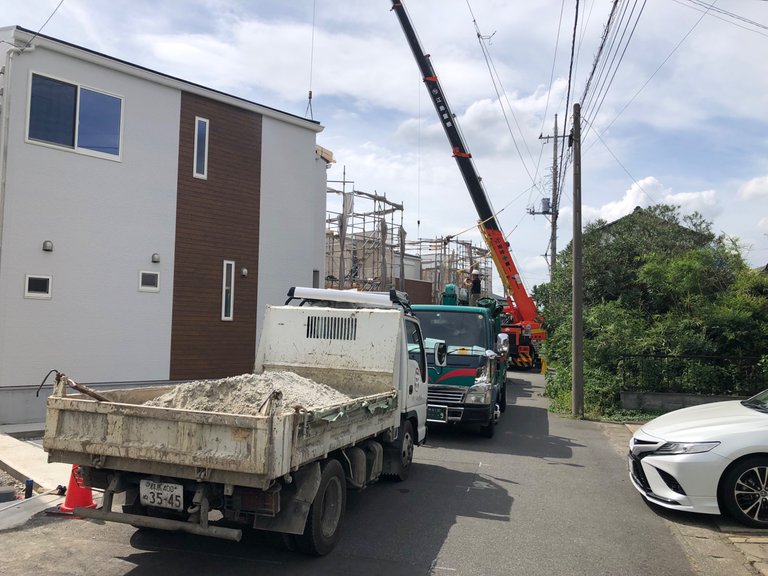 The main thing that turned me off of this development was that the houses are so close together, there is no garden 🪴 no space for an outdoor gathering or bbq. But many may find that appealing as they don't want a garden and lawn to take care of. The houses are so close you can literally touch two houses at the same time if you spread your hands in this alley.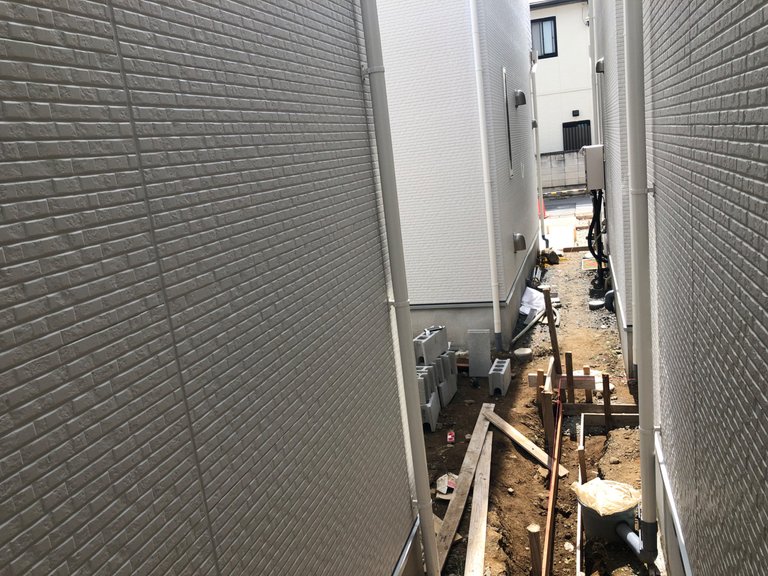 The houses are really simple and modern using typical Japanese fixtures and fittings found in many houses here. The bath and shower room sophistication really doesn't vary much in Japan. If you have seen one, you literally have seen them all unless it is a luxury development. I liked the tub size as I think even I could fit in there comfortably.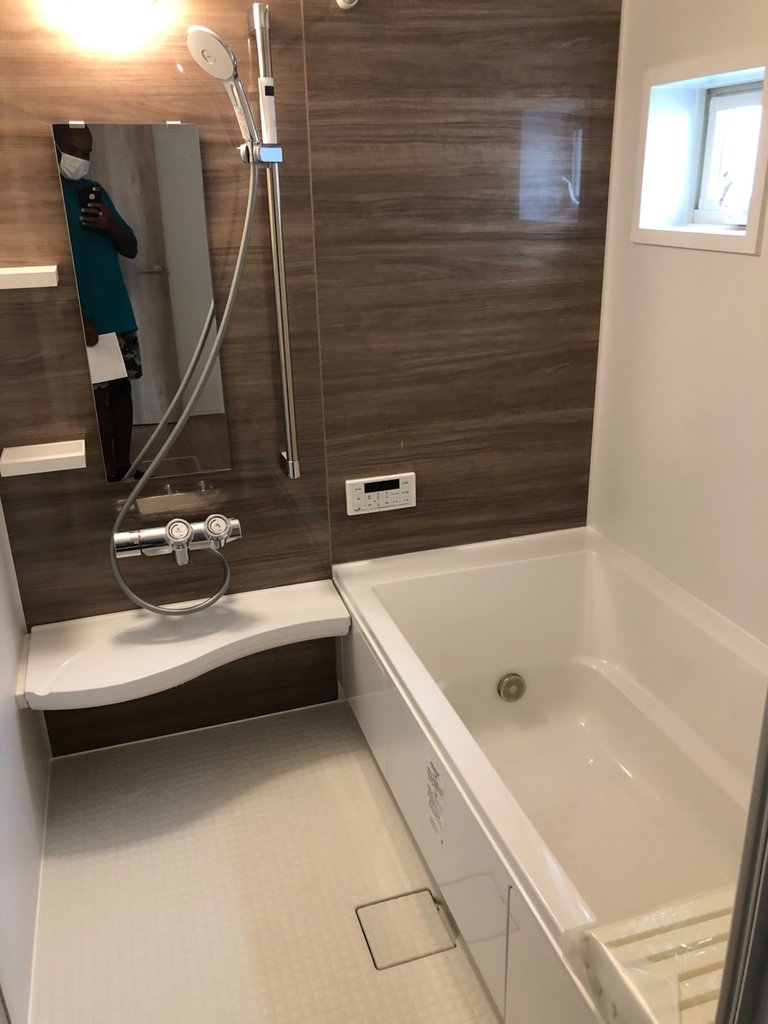 I liked the shoe shelf at the entrance as it has ample space for many shoes and they stay out of sight. In Japan, it's customary not to wear shoes in the house which makes a lot if sense when you think about it.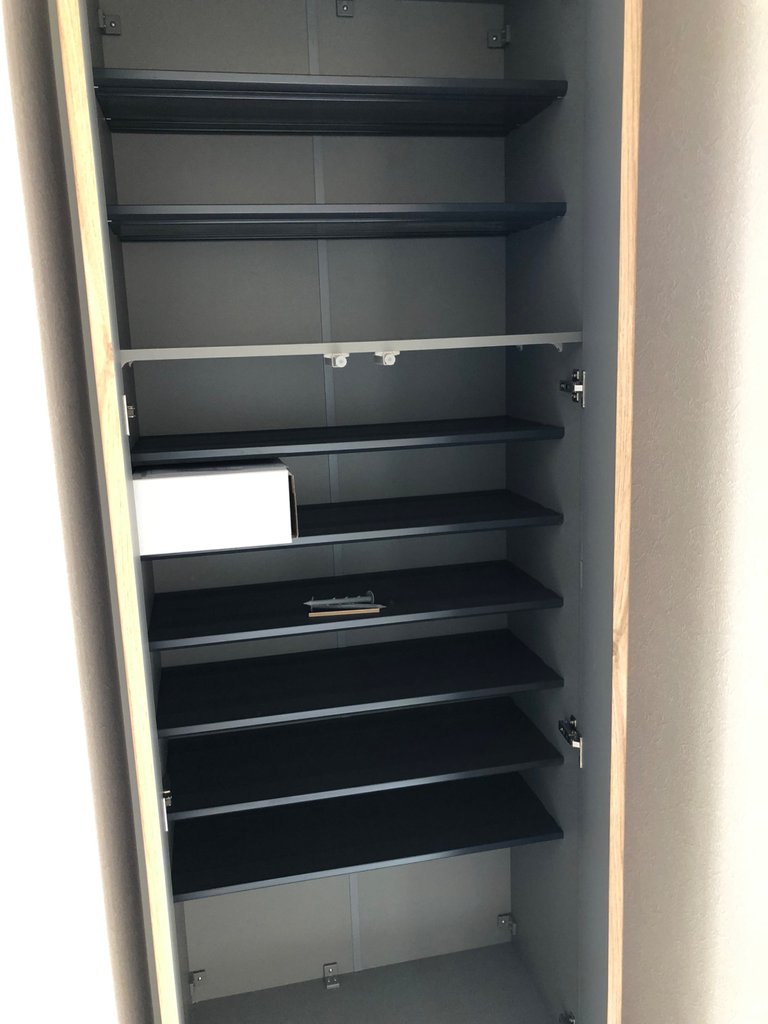 The first floor has a simple kitchen /living /dining area. A decent size but would be considered a cramped space in western countries. I liked that there were many closets to store food, cleaning items, you name it. You can see one to the right in the picture below.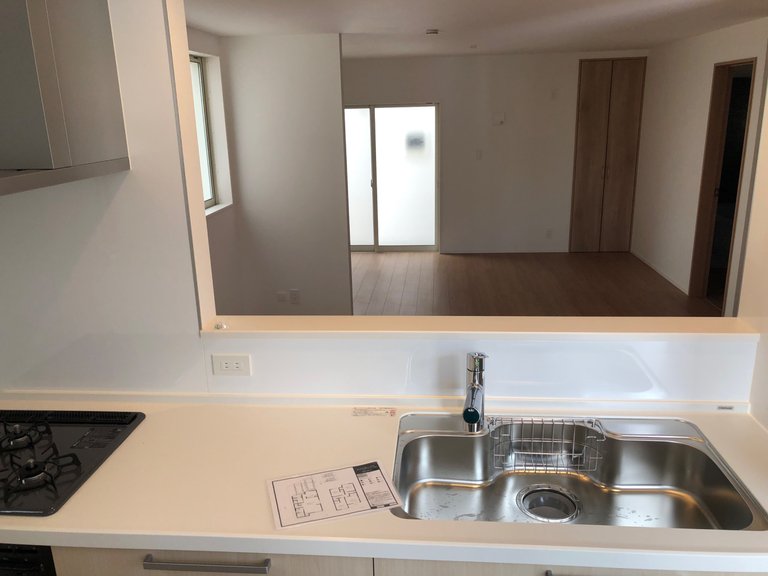 Upstairs consisted of 4 small bedrooms, beds would not be ideal for such a space as it would take up most of the room. Many Japanese still sleep on futons that can be folded and stored in a closet and I would think the home owners would be doing just that. Below is the layout of the house. The parking space is the only piece of land on your property. The real estate agent was saying I could do BBQs there but I think with the neighbors being so close, no one would want to.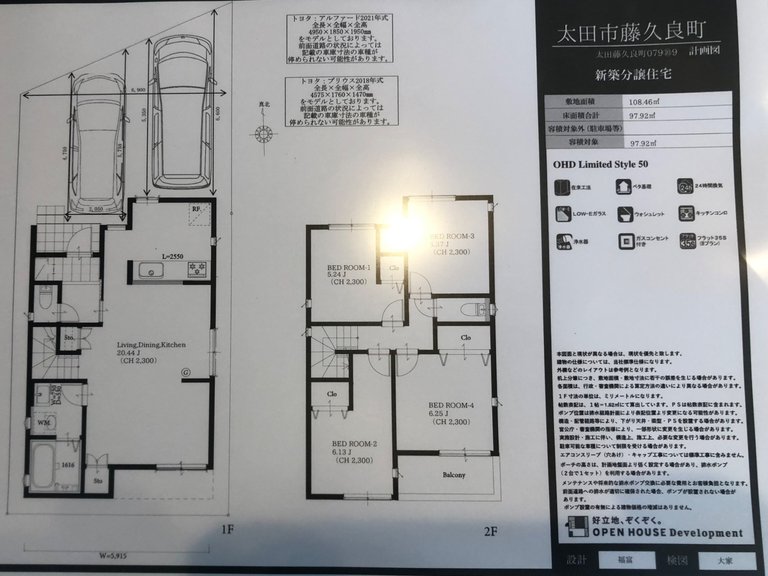 This is said to be the master bedroom as it has the balcony for drying clothes and taking a view of....... other peoples' houses. Now I don't mean to sound negative. These are good houses but just not what I am used to and it has made me realize the state of the market in the area. Developers, (especially the one that is doing this house) are buying up properties cheap, and building housing units on land that 10 years ago would only accommodate half the amount of units. They are stretching the land as far as legally possible.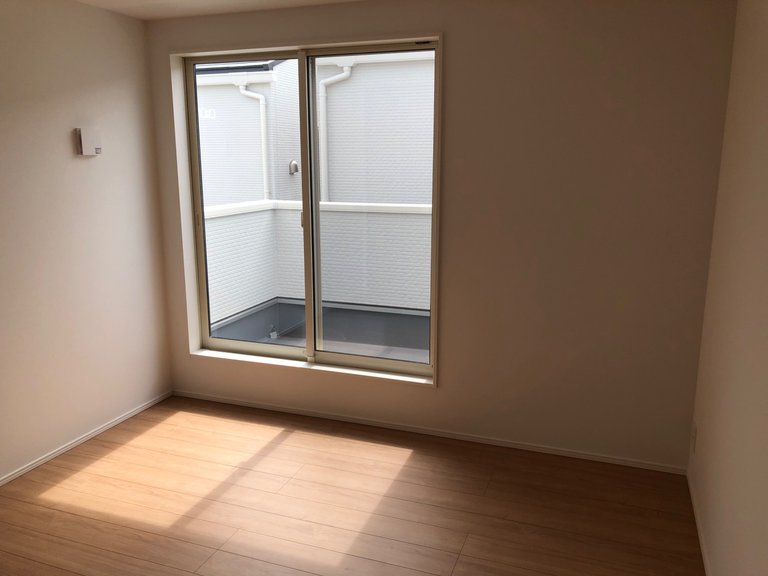 Now, this is a photo from the balcony, and that would be your neighbors balcony right there. You could literally jump over to your neighbors. I Imagine a scenario in these units at some point in the future where a cheating spouse uses that balcony to their advantage but a more practical scenario is if you and your neighbors don't get along and have to see each other on the balcony from time to time. By Tokyo standards, this is normal but this is in a less developed area of the Kanto region of Japan.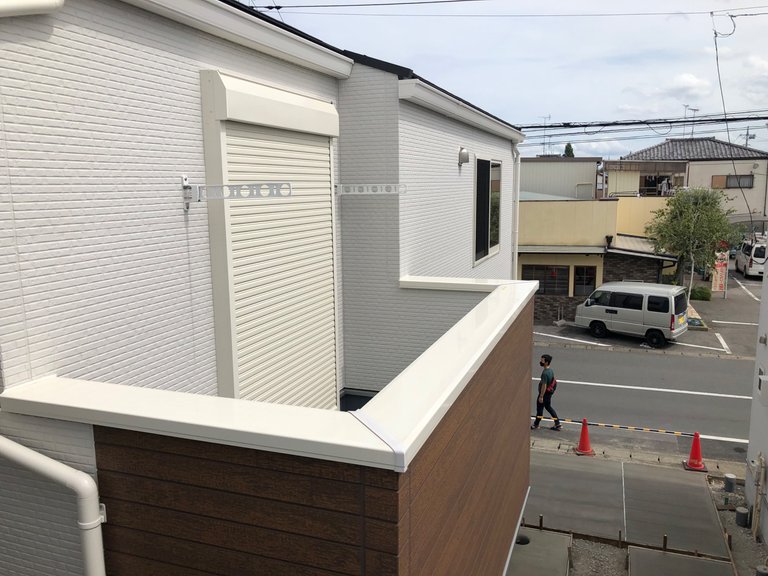 One thing I liked is you can easily see your cars from upstairs. This plot of concrete is your only piece of land besides the actual house, but of course there is a land tax to pay every year. The houses feel comfy and look great but I just can't get over how close they are built to each other which I will show you more of below.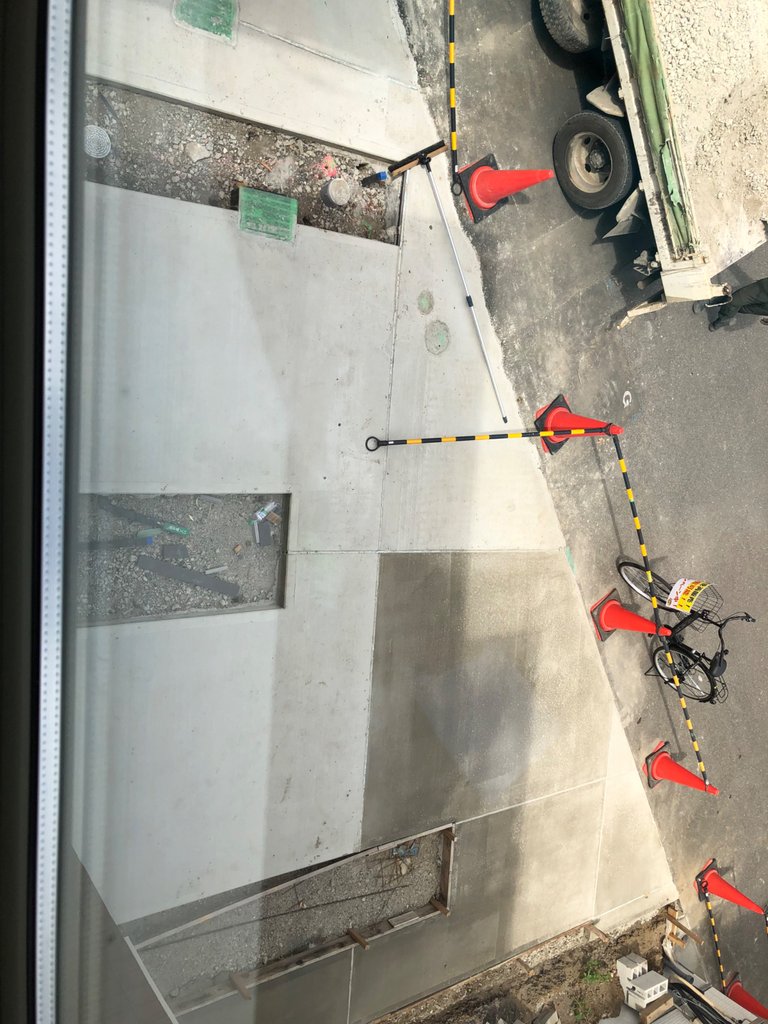 The picture on the left below is the sliding door in the living room/kitchen/ downstairs. Once you open it, the only thing you can see is your neighbors house. The picture on the left was taken upstairs on the balcony in the opposite direction from the neighbor's balcony. I think you could stretch your legs and use the houses to get down incase of an emergence. The picture below the two shows how narrow the walkway is between homes. But I doubt anyone will really even walk there, only the people checking the electric and water meters.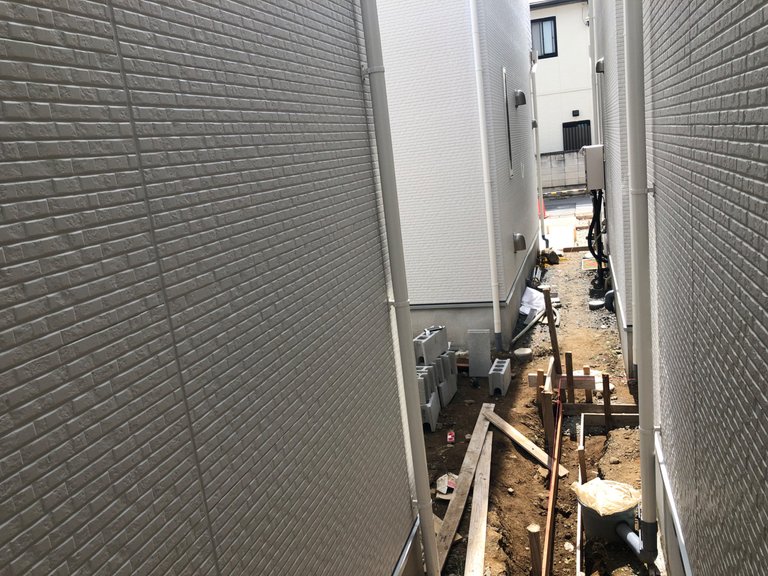 Here is a picture of the side of the unit, very simple materials and design. This is what new "afordable" housing looks like in Japan. A house like this in Tokyo would cost 3-7 times more depending on the location.
Though the house is not what I'd be looking for in terms of a place to live, I think they'd make a good investment. The location is in a town that healthcare for kids is free, school lunch as well. There are also major factories being built on the outskirts of the town. The units are also close to a university, public schools and a prestigious international school. The location is quite convenient.
Would you find units built this close in your area? Is this normal or am I just behind on the trends in the markets?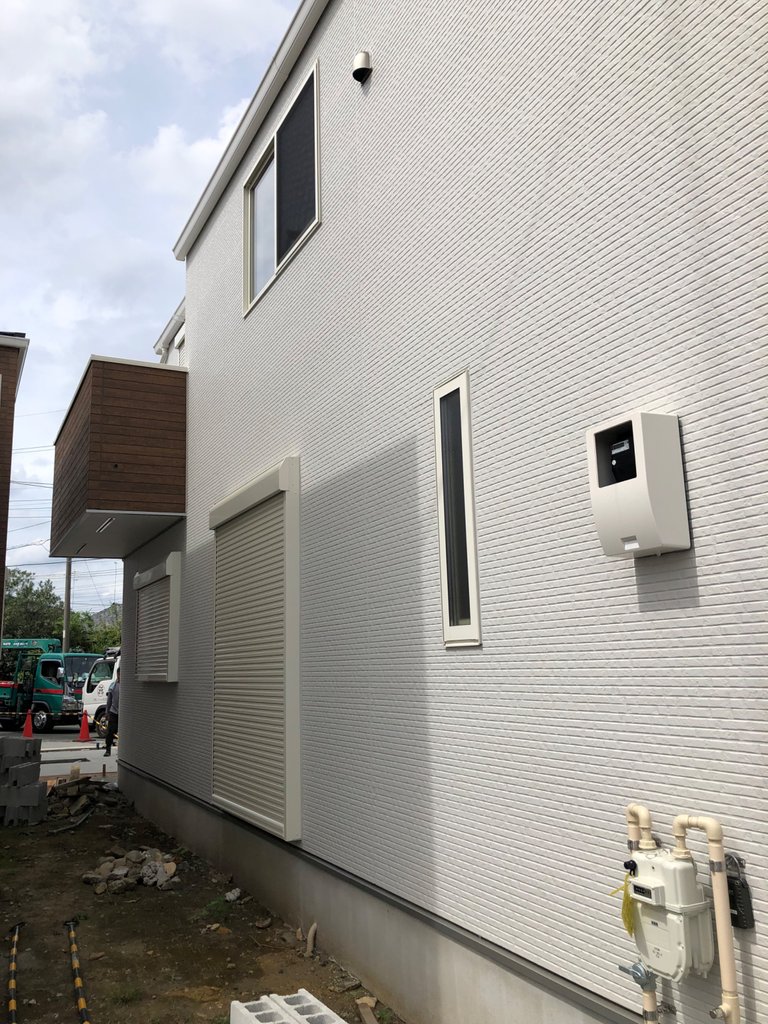 ✍🏾 Edit: Here is a video tour I did of the home.
---
---