A great place to hunt clouds at Mang Den in the early morning
Hi Hivers,
What do you usually do early in the morning? Early morning is probably my favorite time because besides it marks the beginning of a new day, there are many other reasons. And one of my favorite things to do in the morning is go cloud hunting. And today I will introduce to you a favorite place to hunt clouds in the place where I live. It is a spot on a hill where there is a perfect view of the surrounding majestic nature. If you have a chance to come to my place then you can easily get there by car, motorbike and bicycle. It is a site located on Tran Nhan Tong street and just a few hundred meters from the famous Our Lady of Mang Den Pilgrimage Center. I went there by motorbike, and since I live nearby, it only took me about 15 minutes to drive there.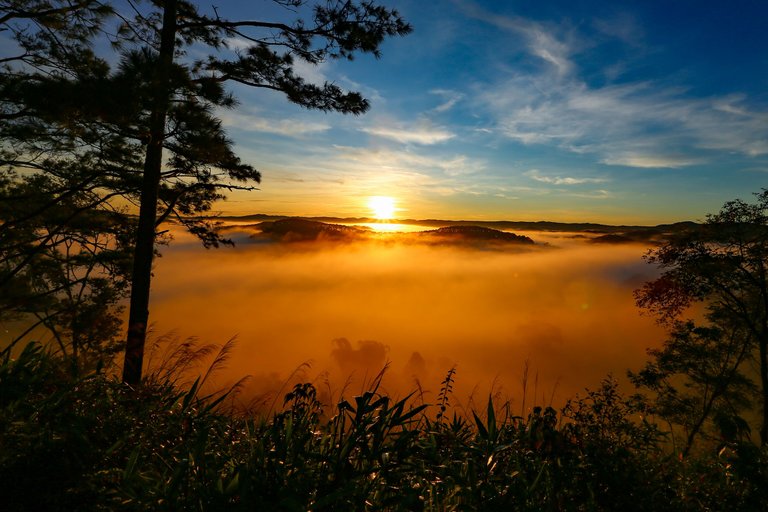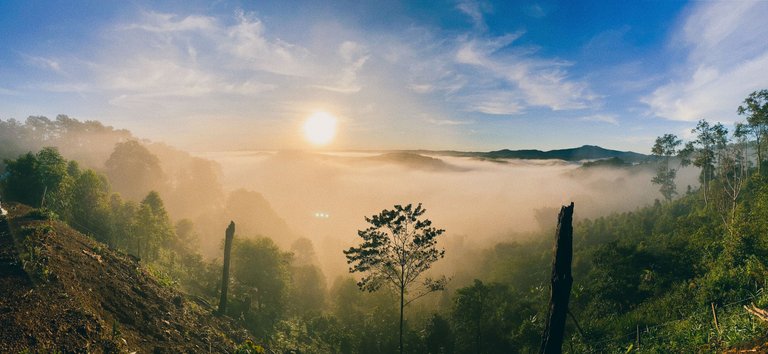 The best time to hunt clouds there is from 5am to 6:30am. So to be able to hunt clouds, you have to get up early. This is a mountainous district so early in the morning the weather is quite cold, but driving on the empty roads with rows of pine trees on both sides of the road is a great experience. The first warm rays of sunlight through the rows of pine trees make the early morning roads even more poetic. I was supposed to wake up at 4:30, but I ended up getting up at 5:00. Luckily, I made it to the cloud viewing spot at 5:30. By that time, the sun had already begun to rise from the top of the mountain and cast a golden color over the dense clouds that covered a wide valley. If you can get there earlier then you can see the first rays of sunlight emerging from the mountain in the distance, I think it would be a wonderful sight.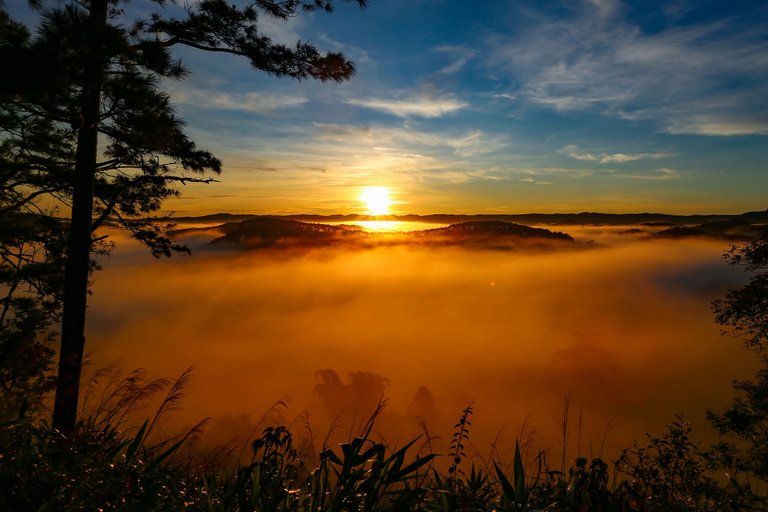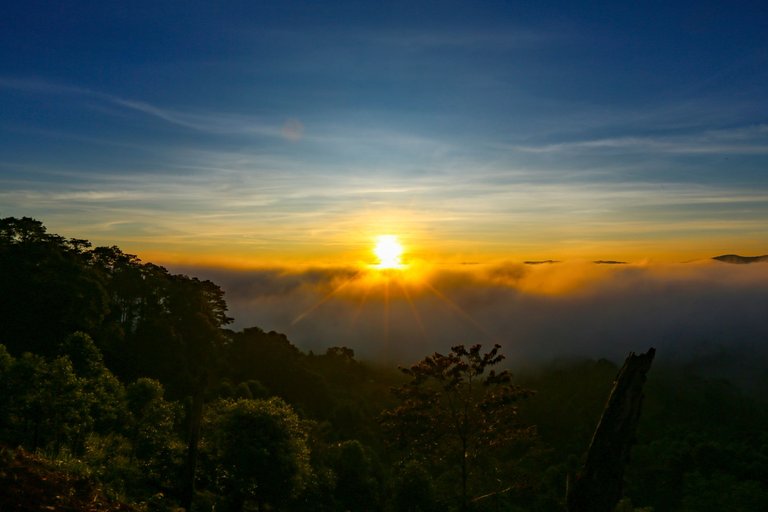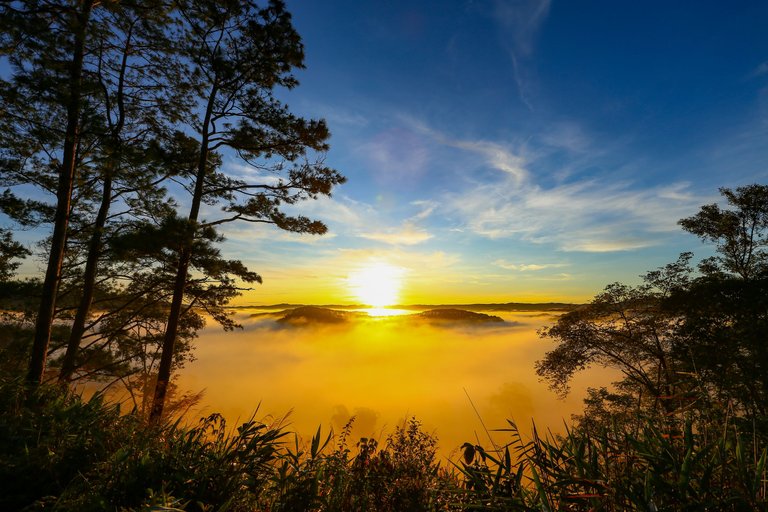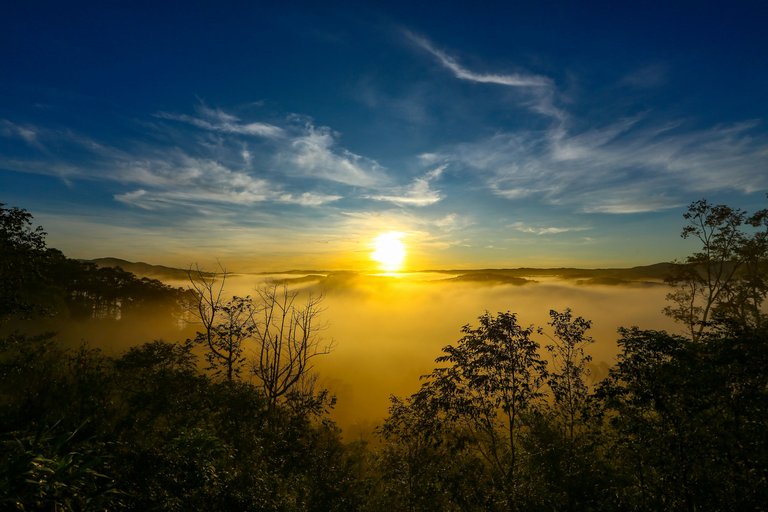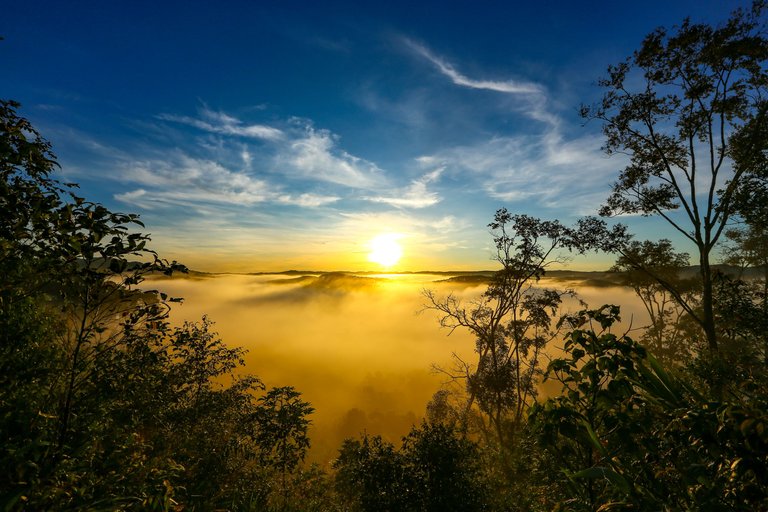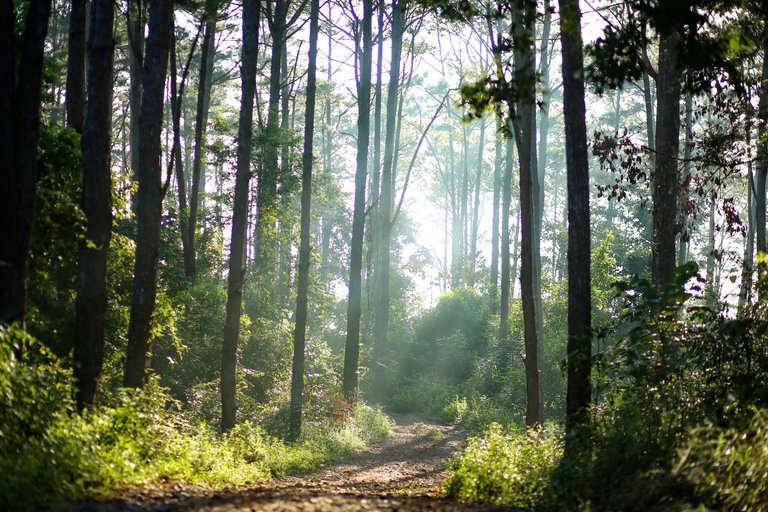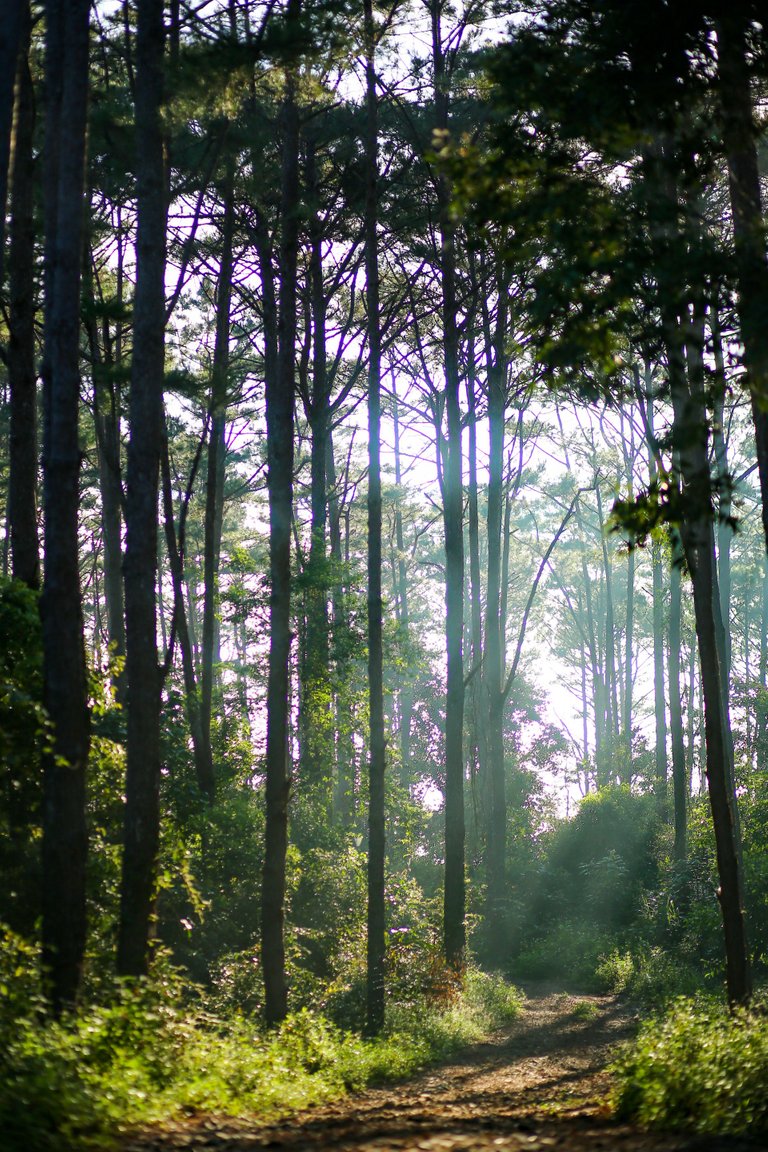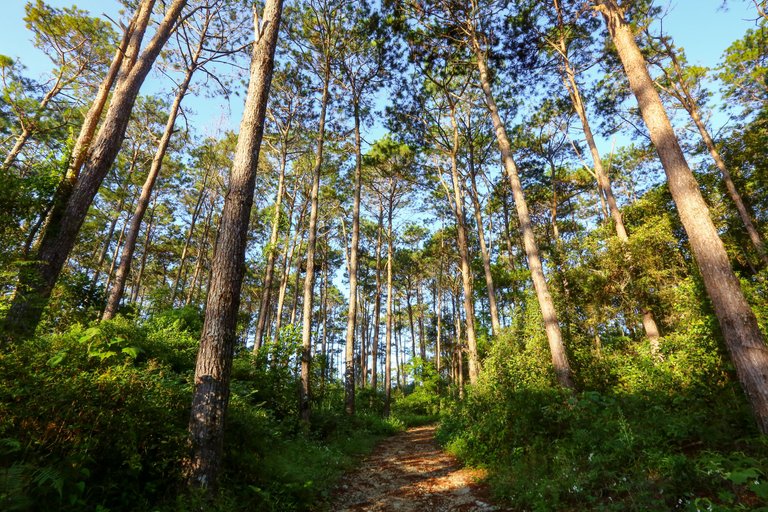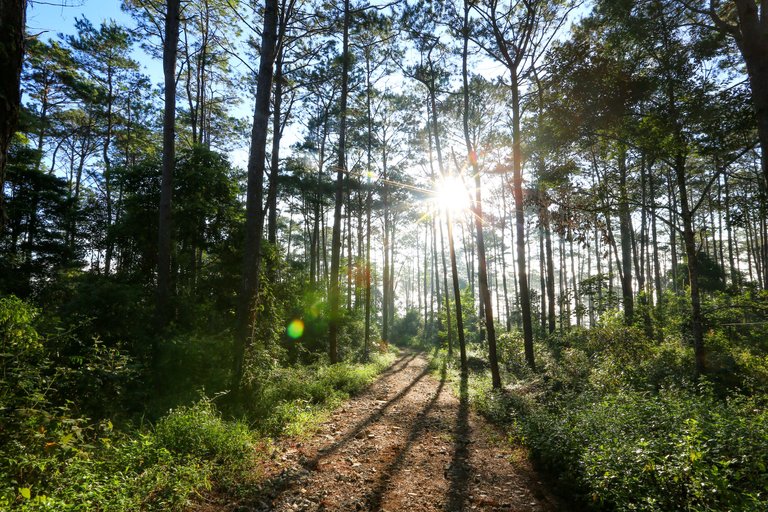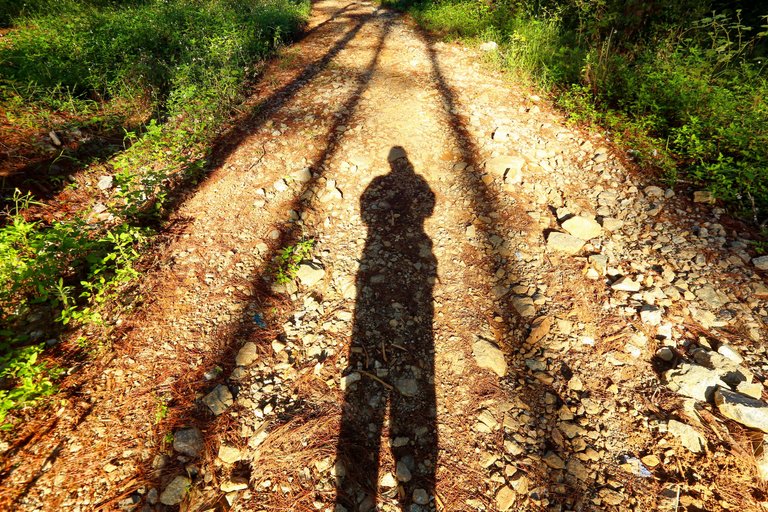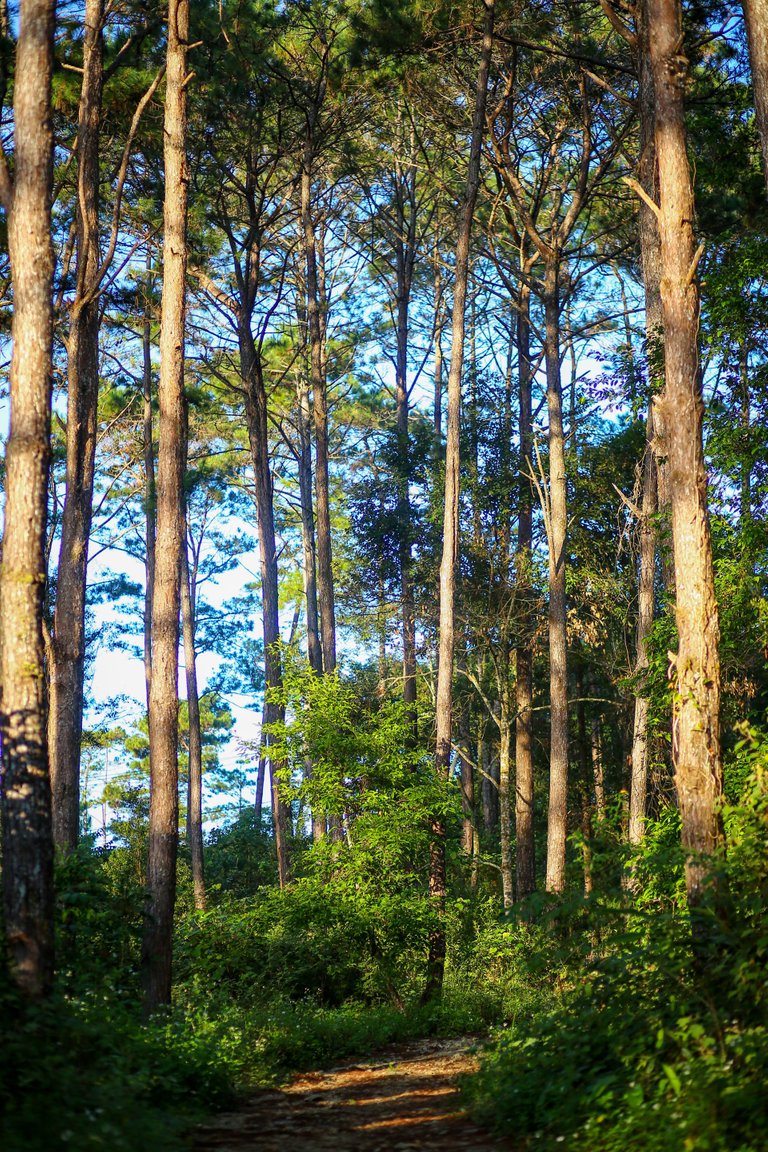 Even though I got there a little later than expected, I had a great time there with fresh air, beautiful views and green trees. Nature in the early morning becomes even more beautiful than usual, the green trees seem more lush to catch the first rays of sunlight. From where I was standing, I could have a panoramic view of the mountain ranges stretching to the horizon. I was able to see 3 layers clearly with the green layer below, the cloud layer in the middle and the yellow layer of the sun at the top.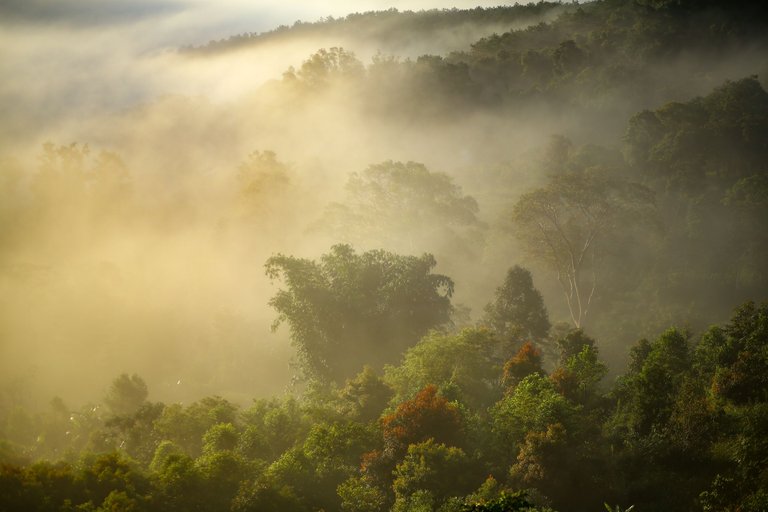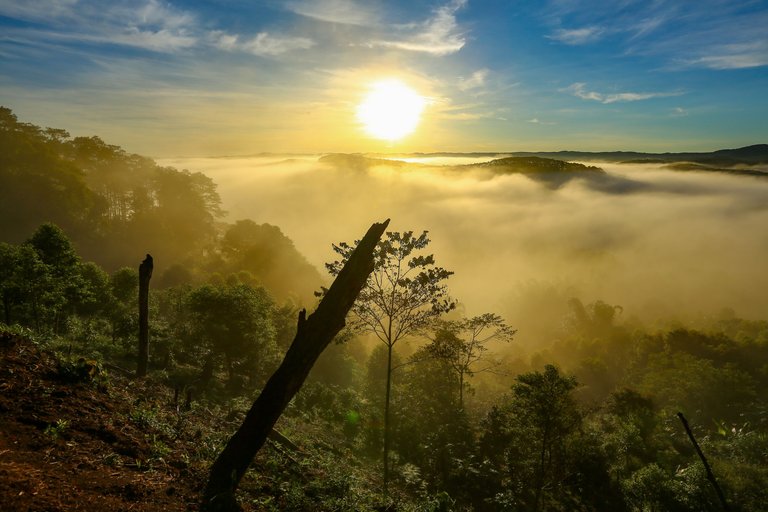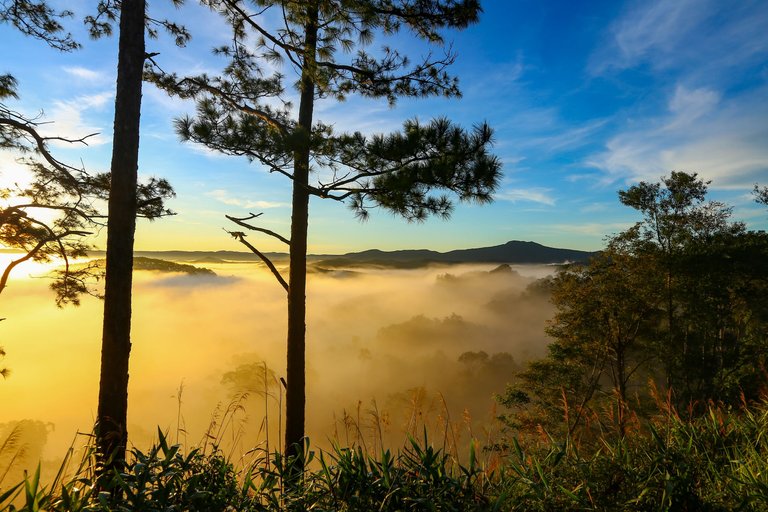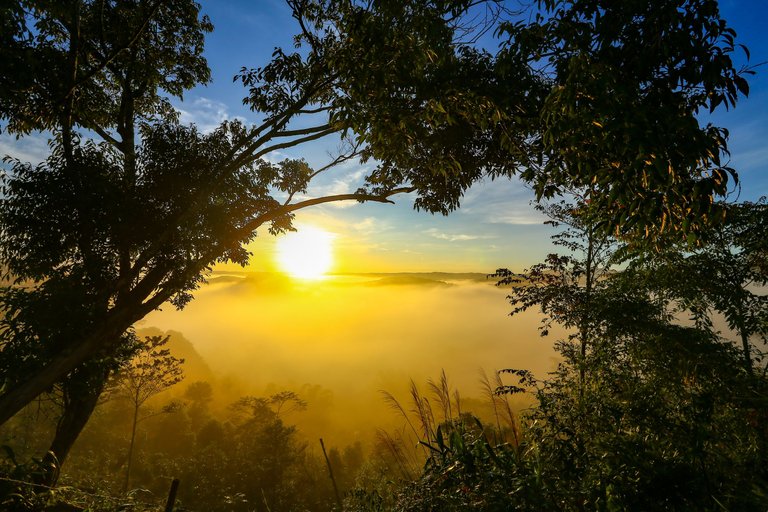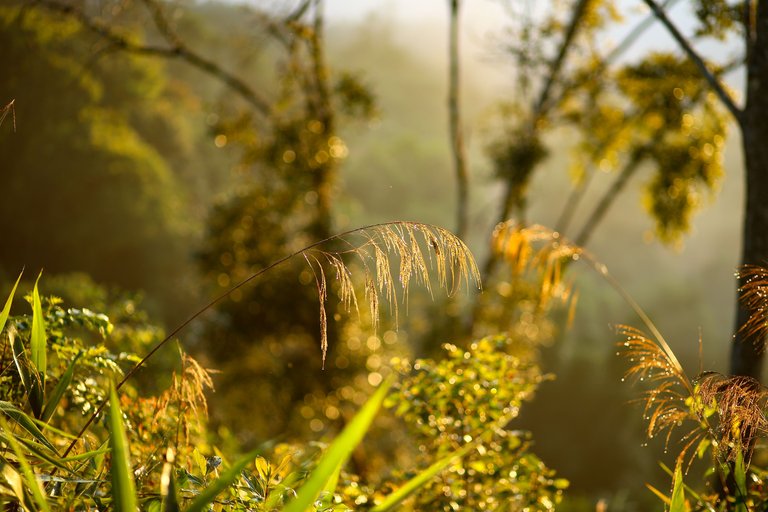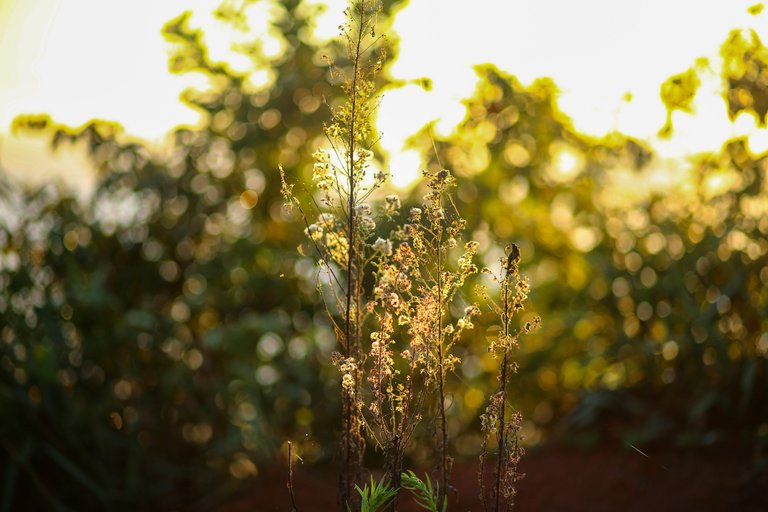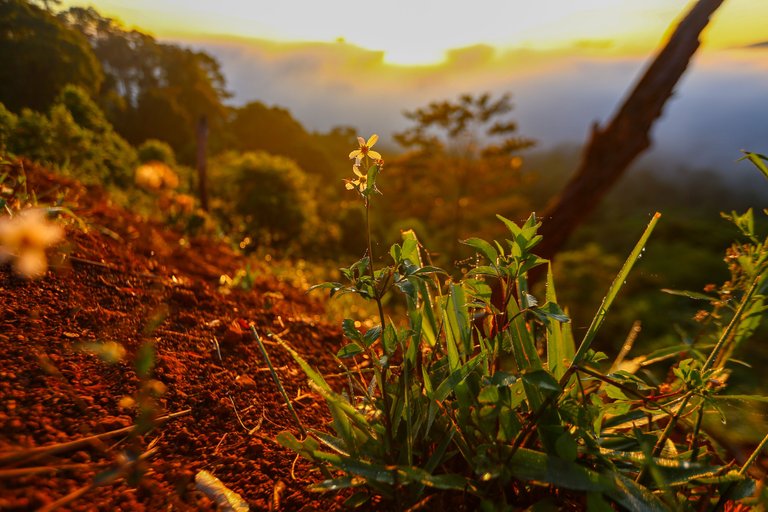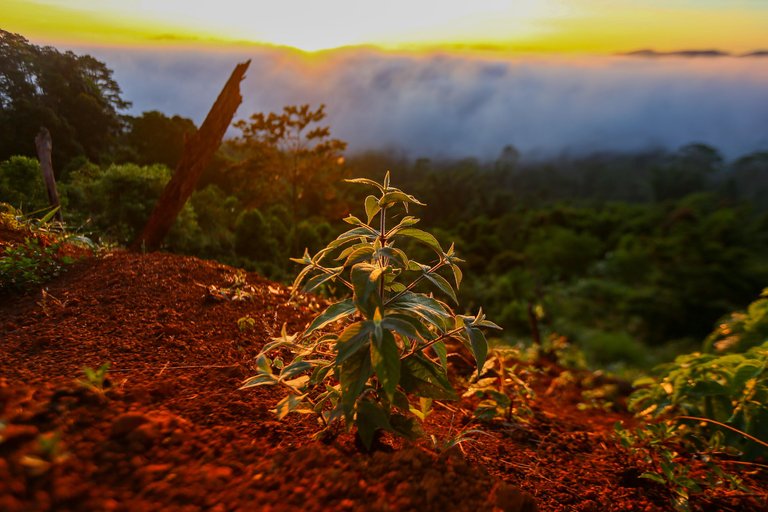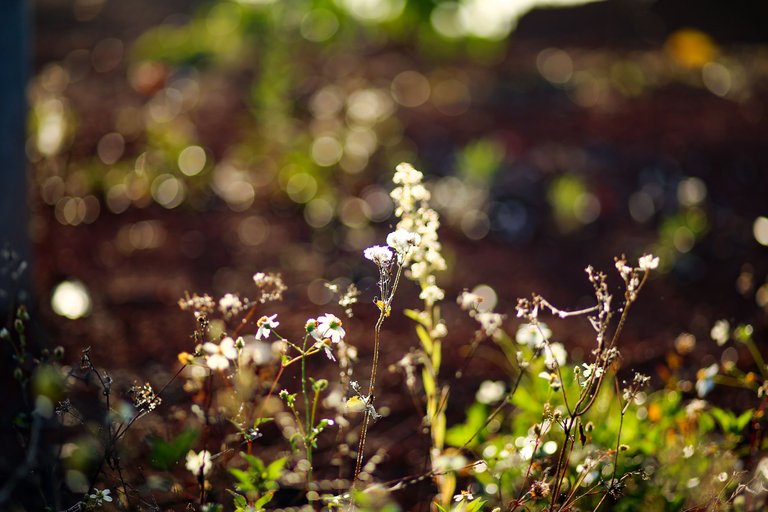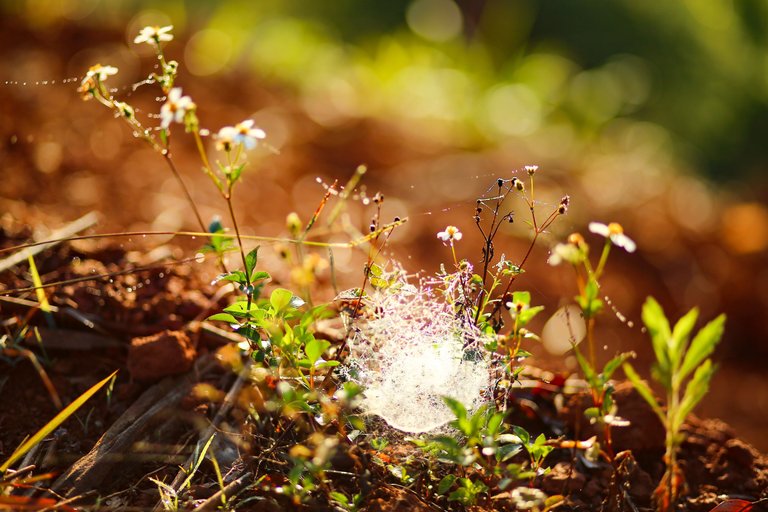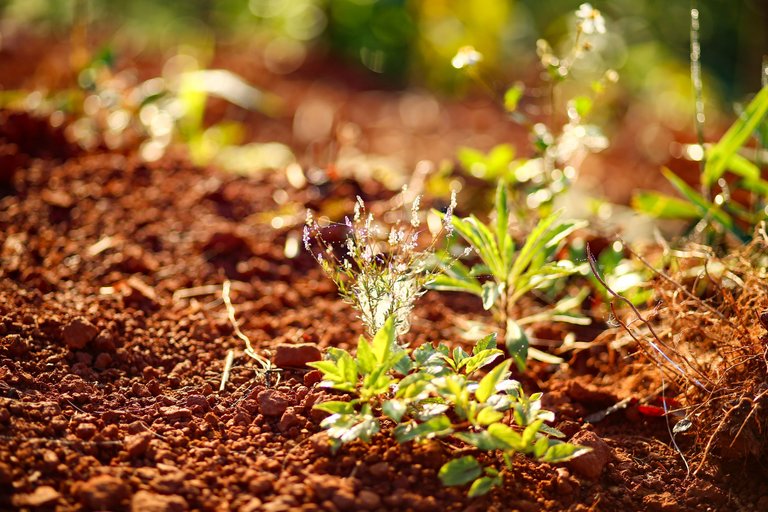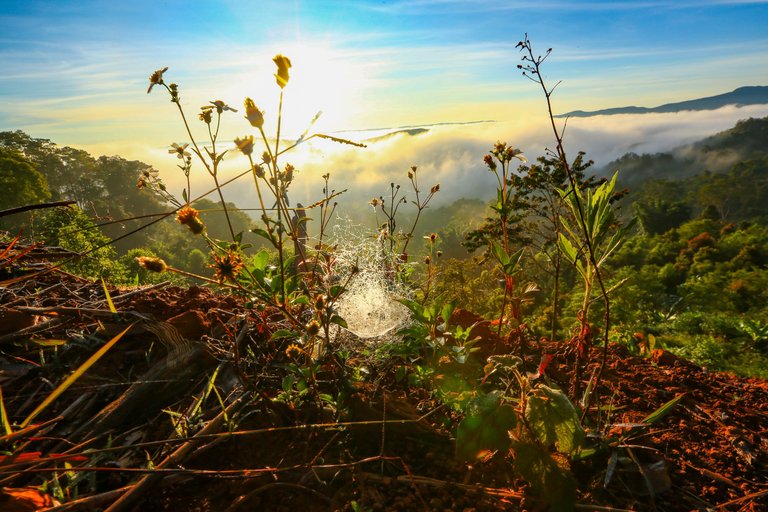 And of course the main object that I want to look at this morning are the clouds. It can be said that clouds are a gift of this land. I don't know for some reason that in the early morning clouds are very dense in this land. The white clouds covered a vast valley area and surrounded the mountains and forests, which created an extremely majestic sight. It reminded me of matcha sponge cake with a thick white icing on top, maybe because I was so hungry 😁. But in short, the clouds there in the early morning are gorgeous. That's why it became a famous cloud hunting spot.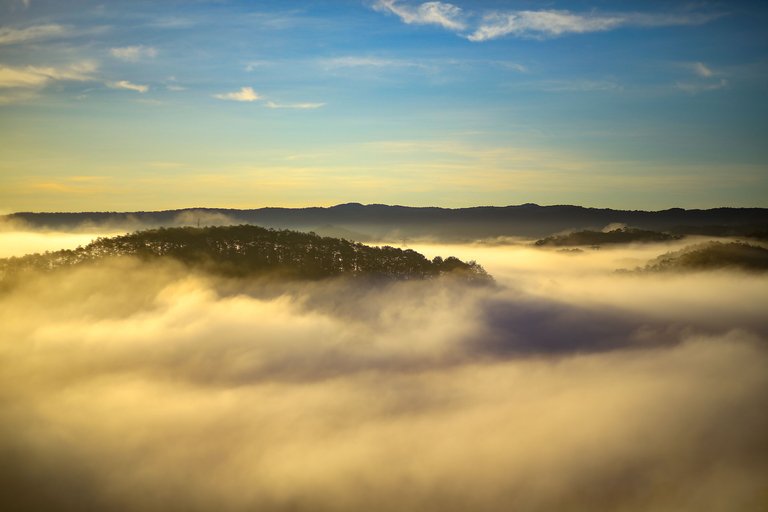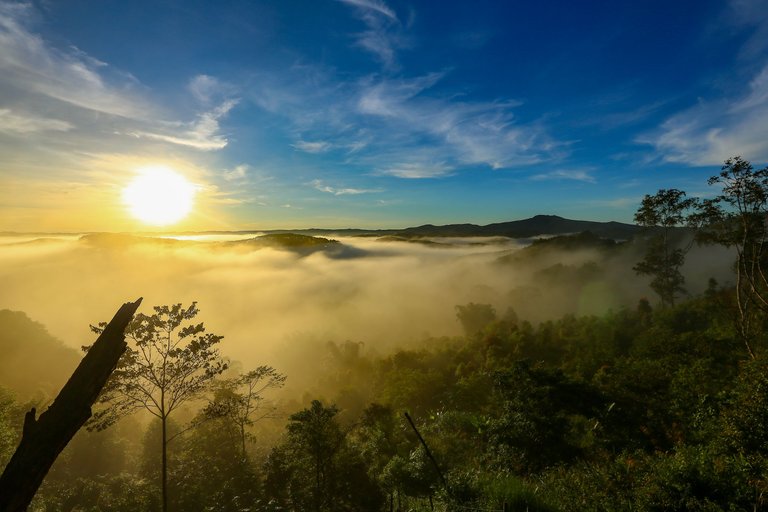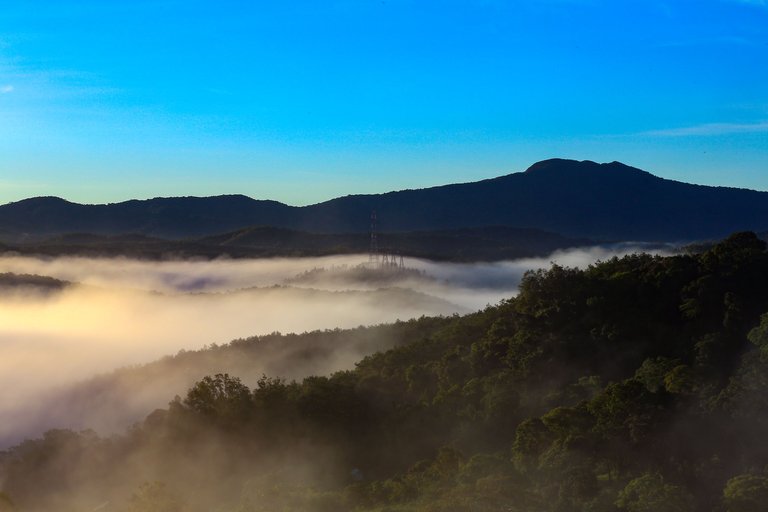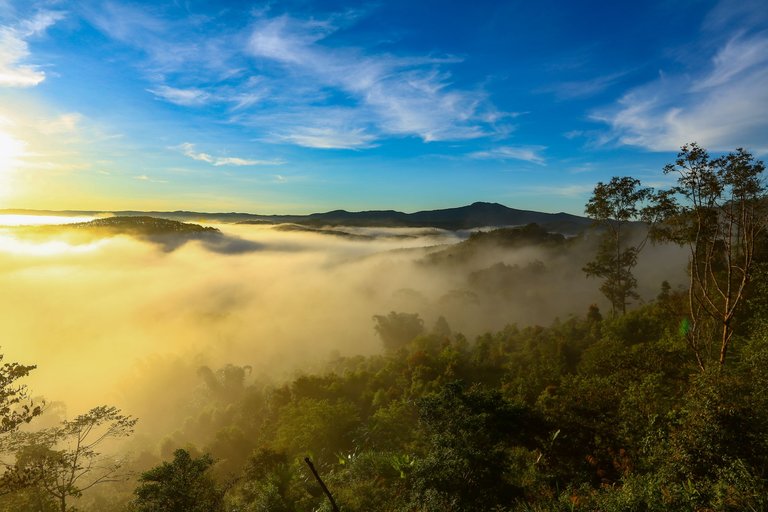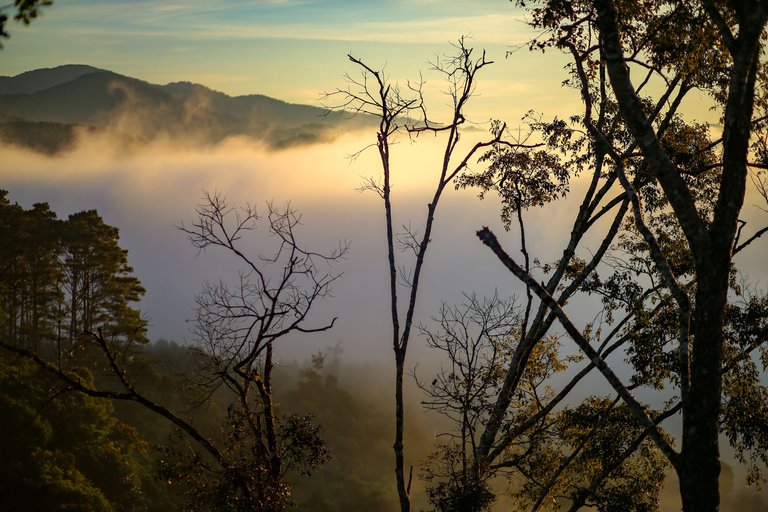 Another thing that impressed me was the size of the sun there. The sun seems to be bigger in this land than in other places I've been to maybe because it's a mountainous area it's closer to the sun, I think. No matter what, the sun there in the early morning is beautiful. It was red when it first started to rise out of the mountain, then as it grew higher it gradually turned orange and yellow. The higher the sun rose, the warmer it became, and the clouds began to clear as well. Things gradually became clearer, the mountains and forests began to appear. It was also interesting to watch that scene. Although I had to wake up quite early to hunt for clouds this morning, the gift I received was much bigger. I had a wonderful early morning. If you have a chance to visit my place, I am happy to take you there.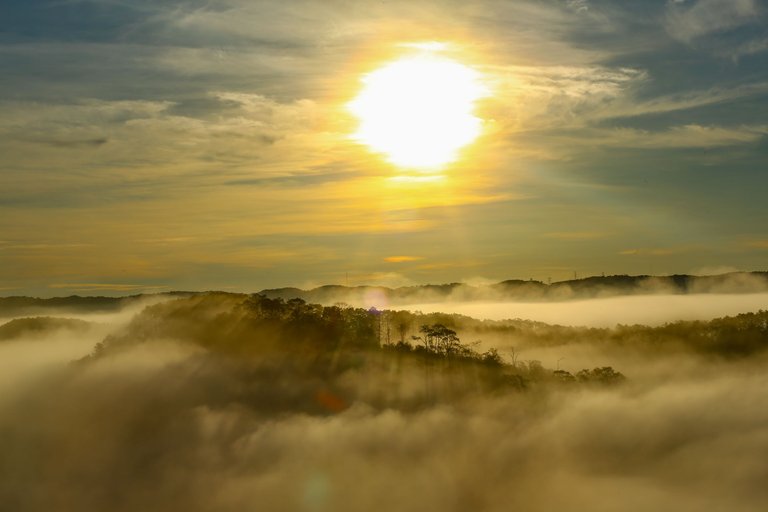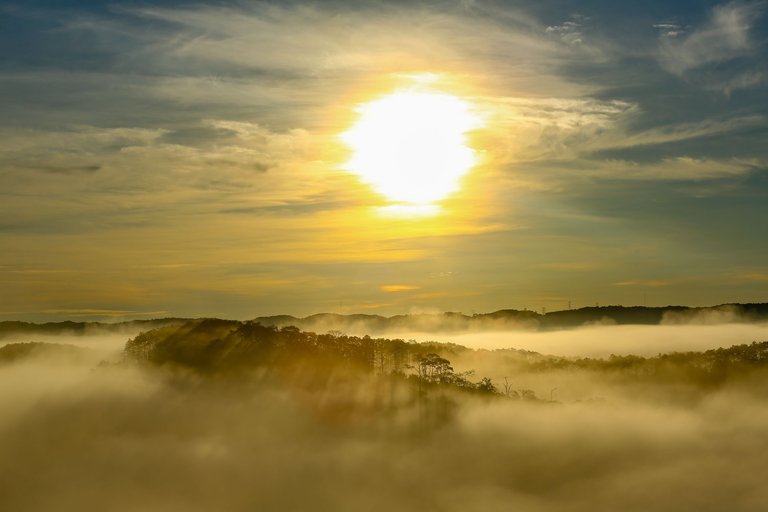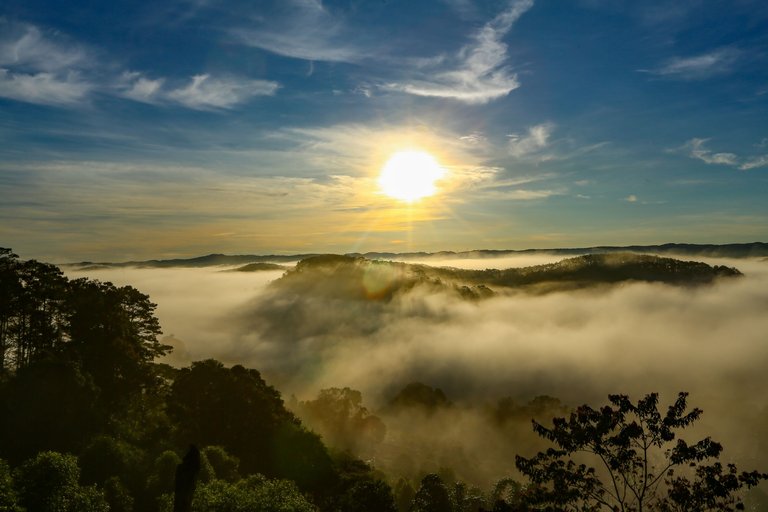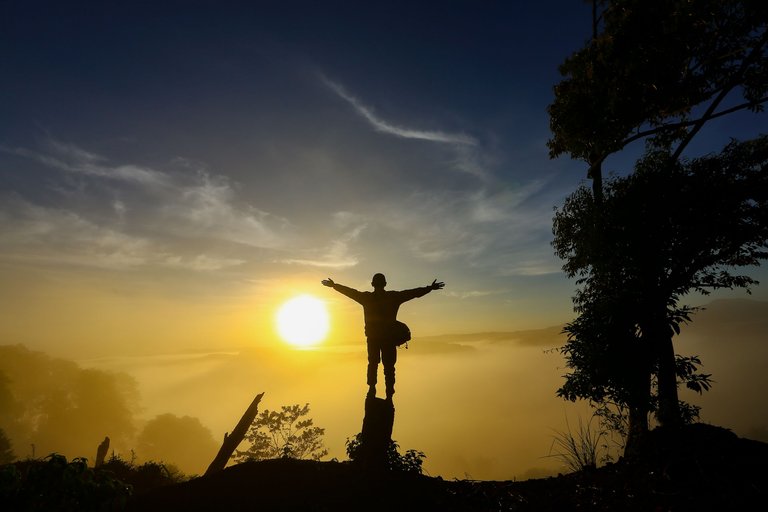 Thank you very much for taking time to read my post, wish you a great day with nature!
FIND ME ON:
Blog:
https://www.dodobalo.com/
Facebook:
https://www.facebook.com/Imdodohere
Instagram:
https://www.instagram.com/dodo.balo/
Twitter:
https://twitter.com/dodovietnam1
---
---