A meaningful trip with great friends: A meeting of farm lovers
Hi Hivers,
Do you have any plans this weekend? Me and my friends just had a great picnic today. We are members of the association of farm lovers in the Central Highlands of Vietnam. Normally, we keep in touch via the internet, and yesterday we held a meeting at a homestay of one of our members called Greenfield Homestay in Buon Ma Thuot city, Dak Lak province.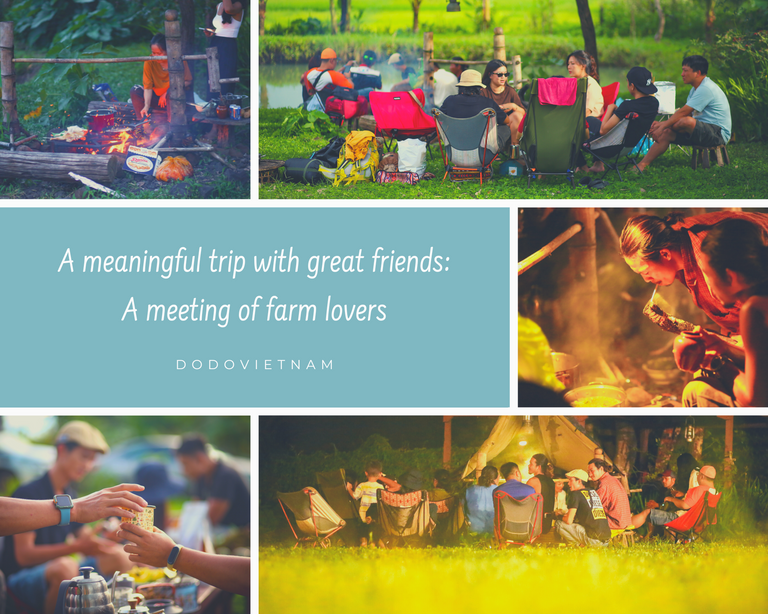 The reason we chose Greenfield Homestay as our meeting place is because of its suitable location. It is located in Buon Ma Thuot city, the of center of the Highlands of Vietnam, which makes it very convenient for members to come. In addition, it is also a very nice homestay with a view of the rice fields. From a distance, Greenfield Homestay is nestled among the surrounding green trees. Besides, it also has a green front lawn which is very suitable for outdoor activities and outdoor BBQ party. I took a walk around it to explore. It is even more beautiful when I got close. There are so many beautiful trees and flowers around it. It is also decorated with nice utensils.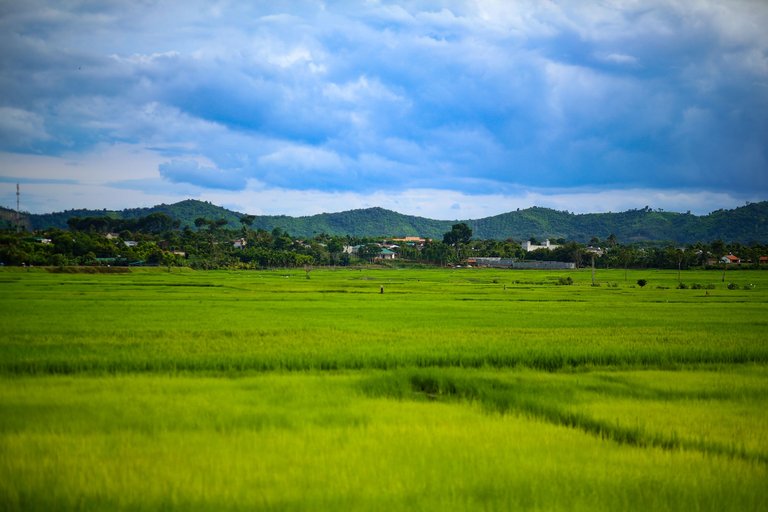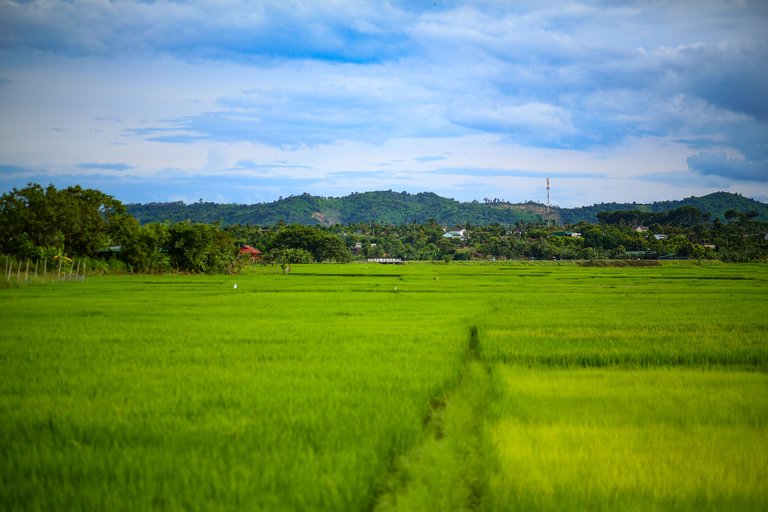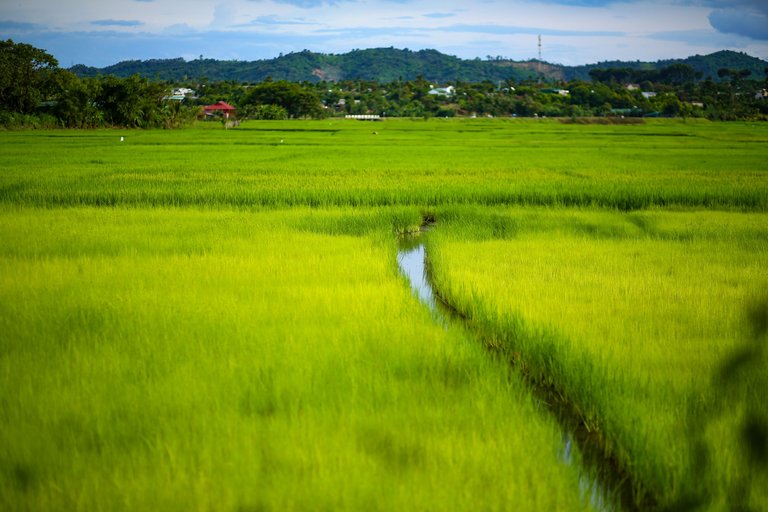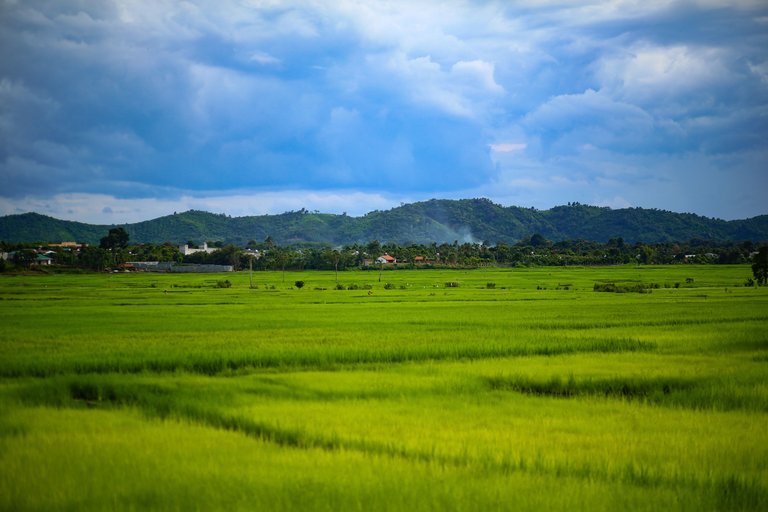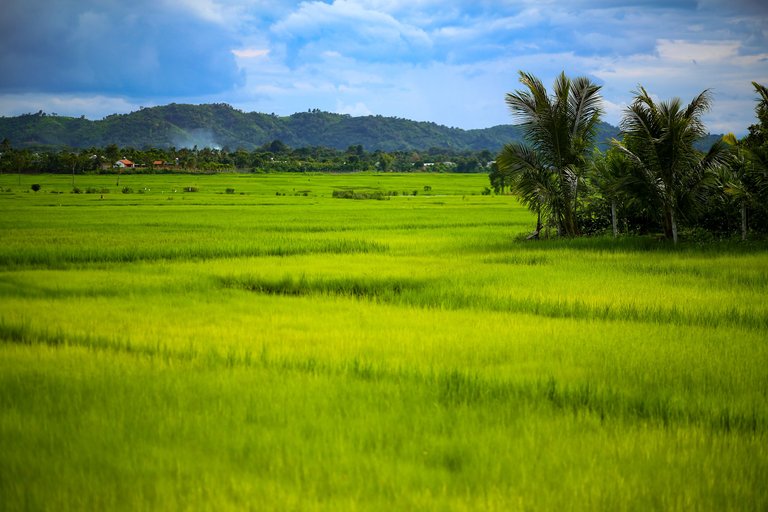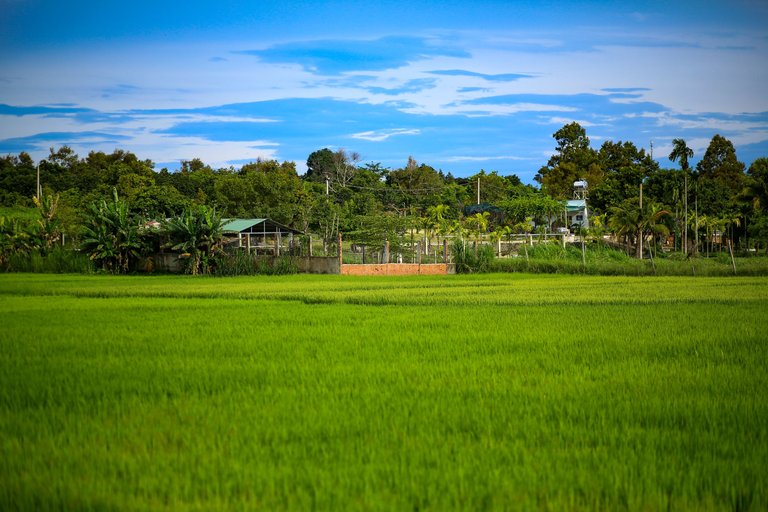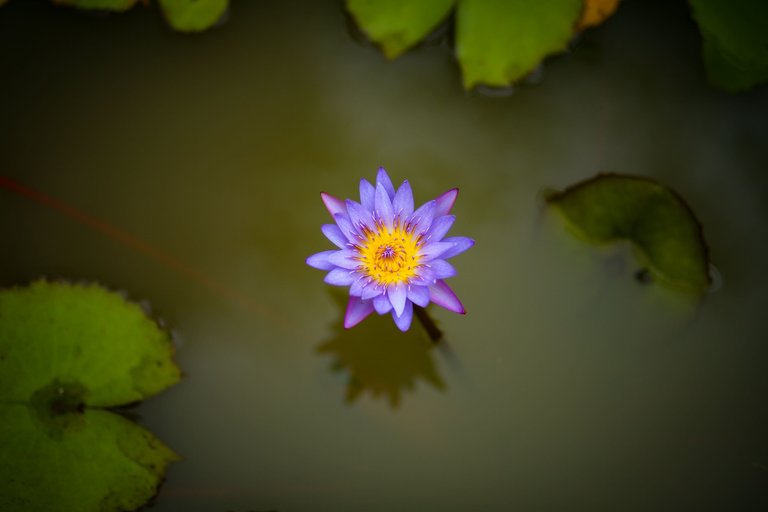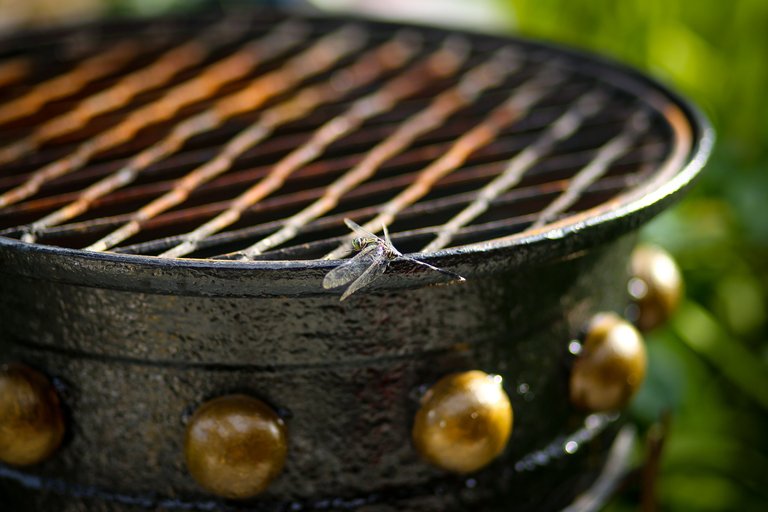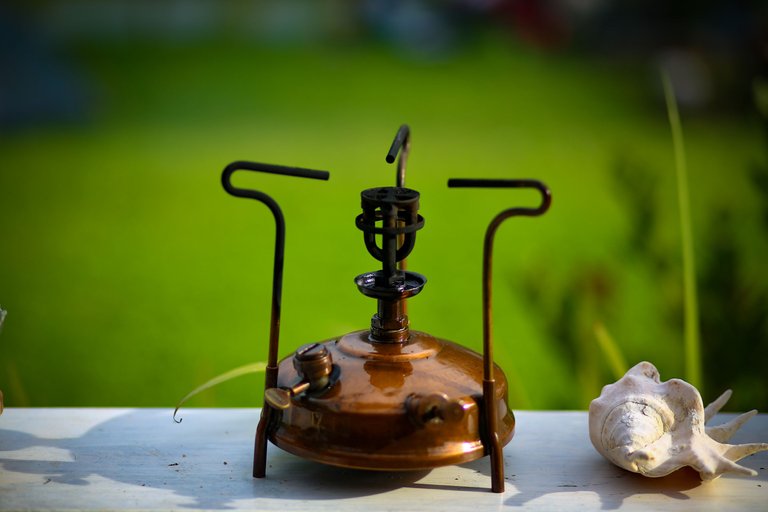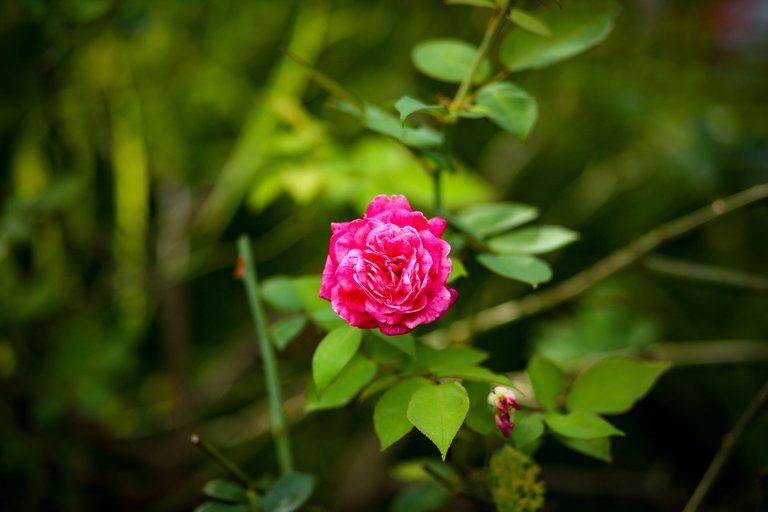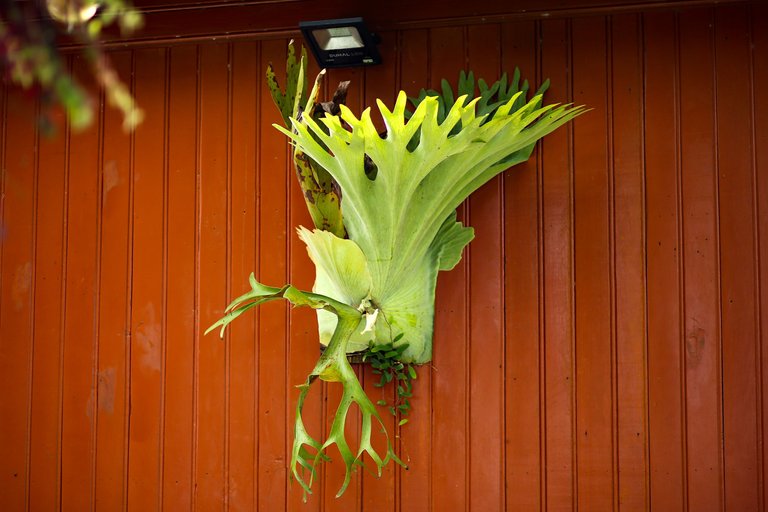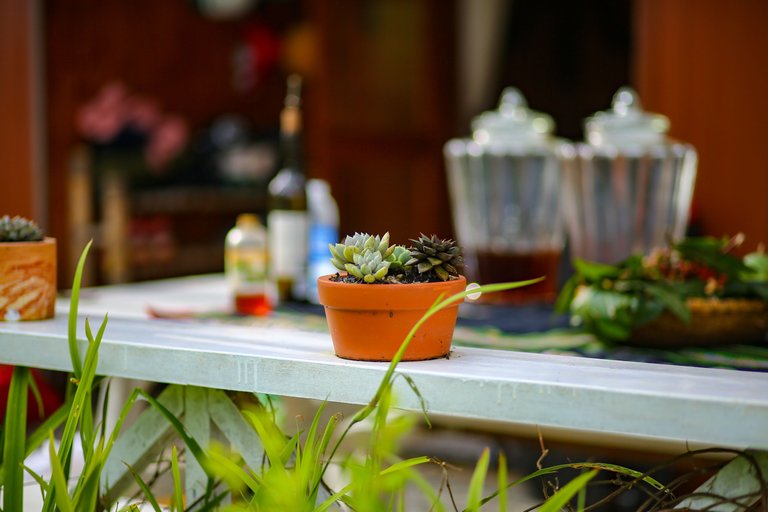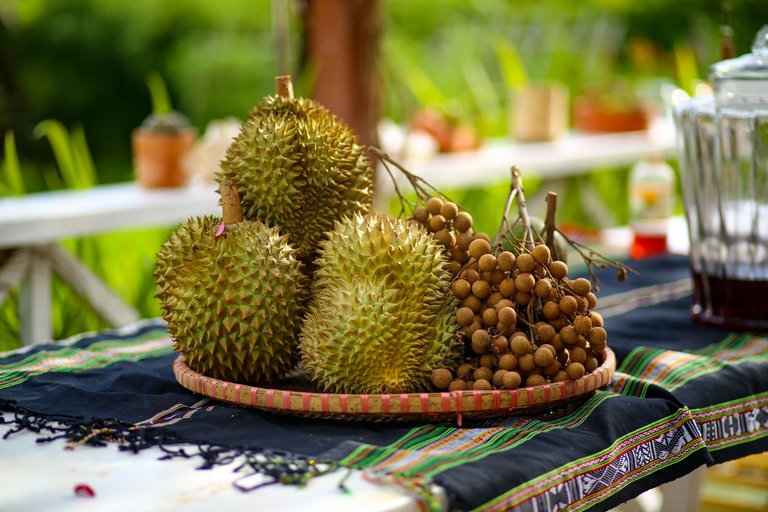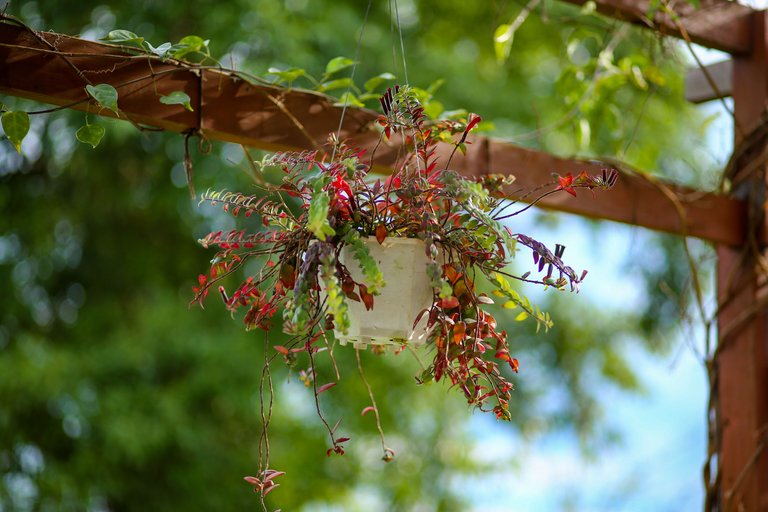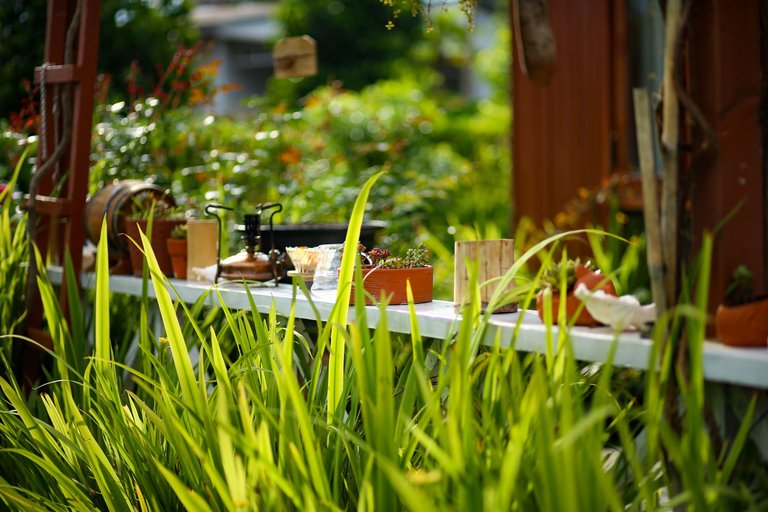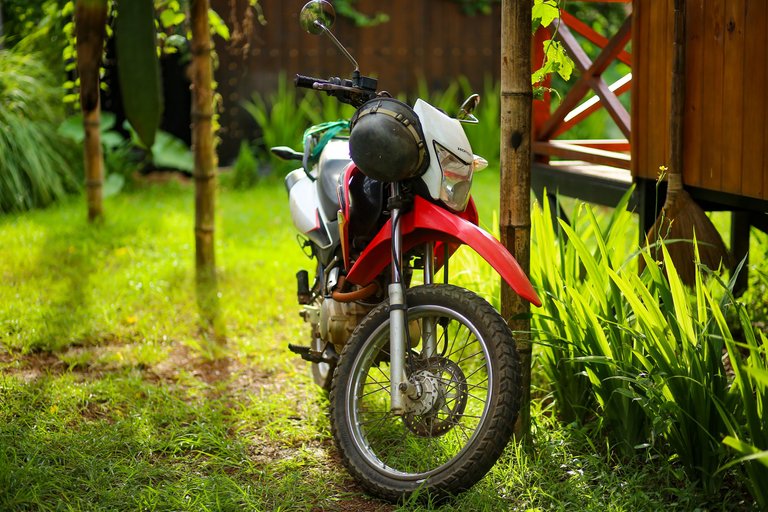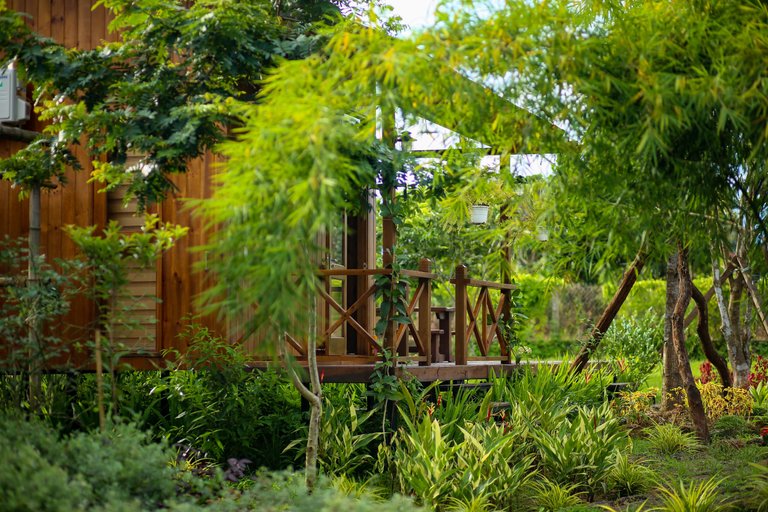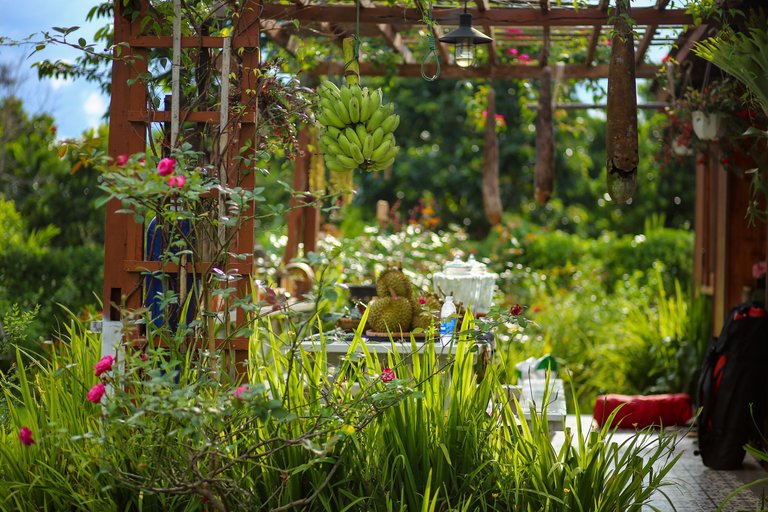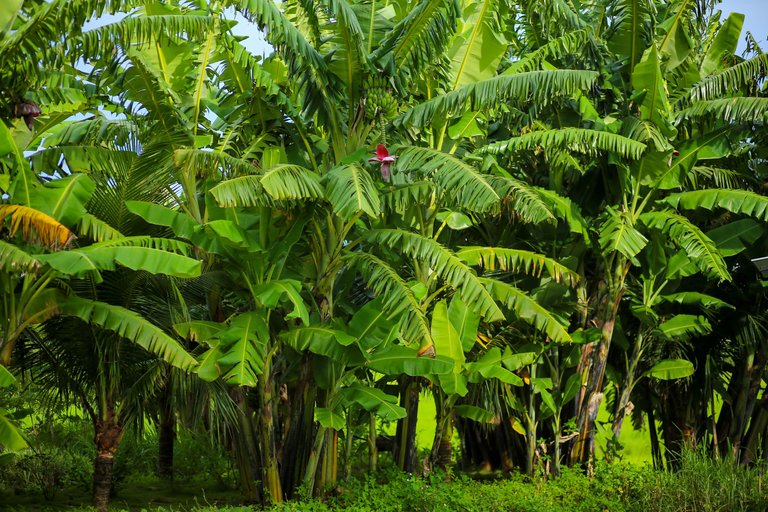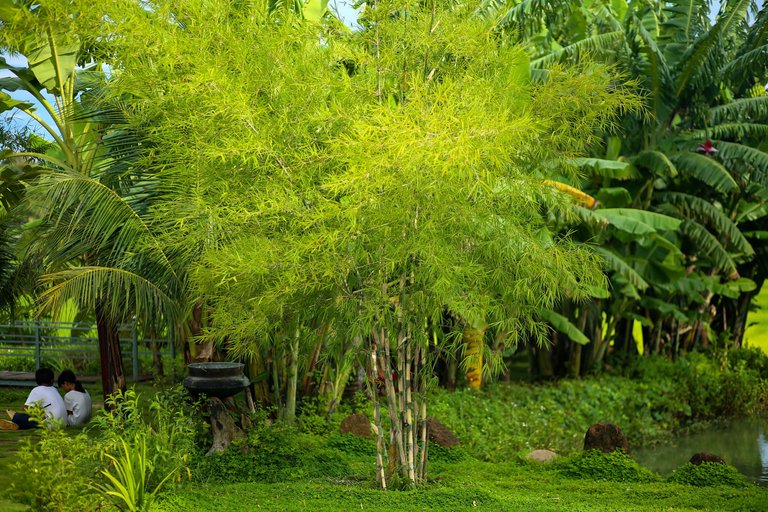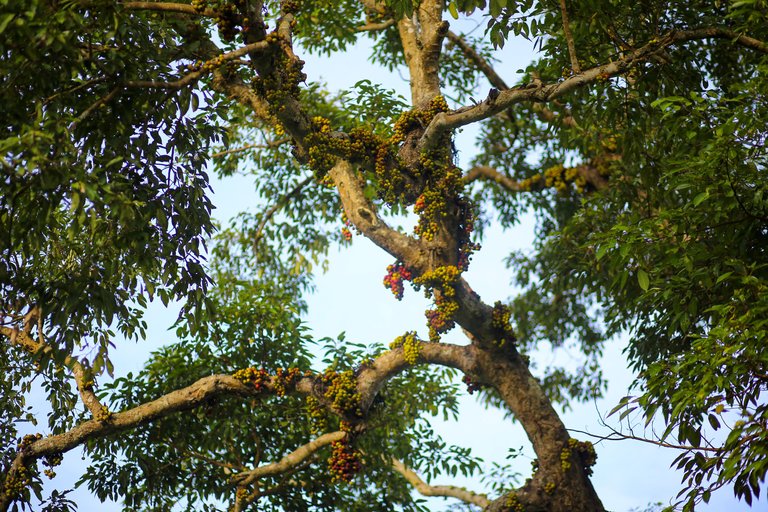 Today's meeting included members of the farm love association from three different provinces: Dak Lak, Gia Lai and Kon Tum. We traveled quite a distance to reach the venue. Particularly, our team of Mang Den, Kon Tum started at 8 am and arrived at Green Field Homestay at 3 pm. After a short greeting, we quickly sat down with exciting and fun stories about life and farming experiences.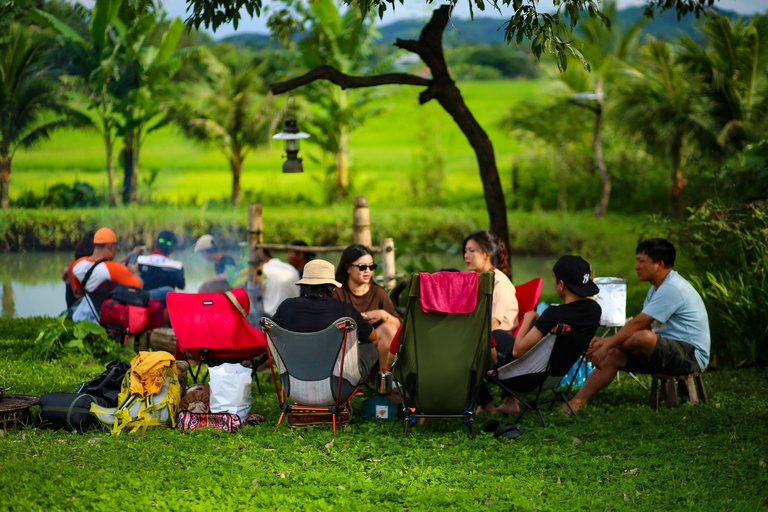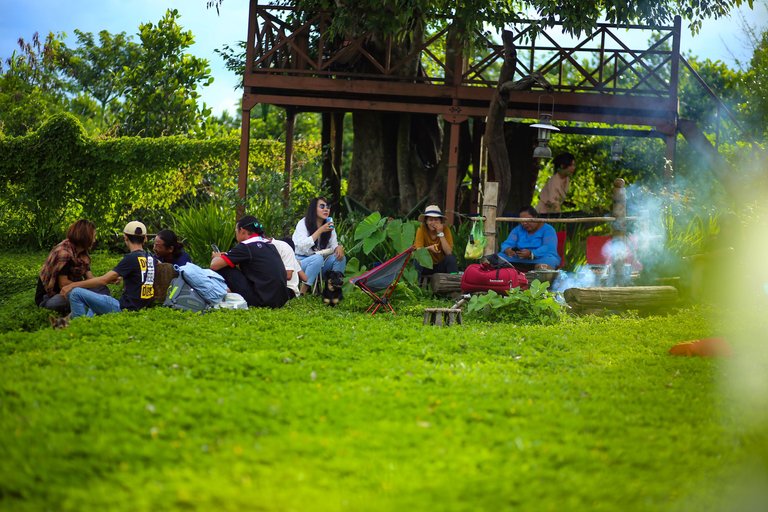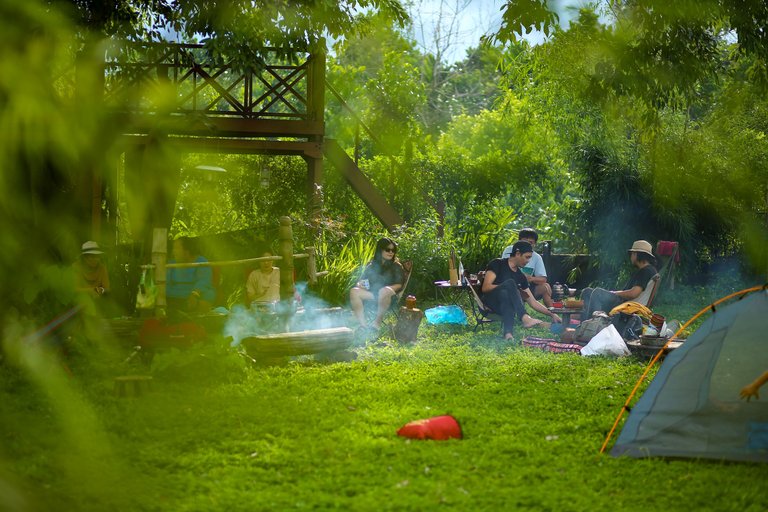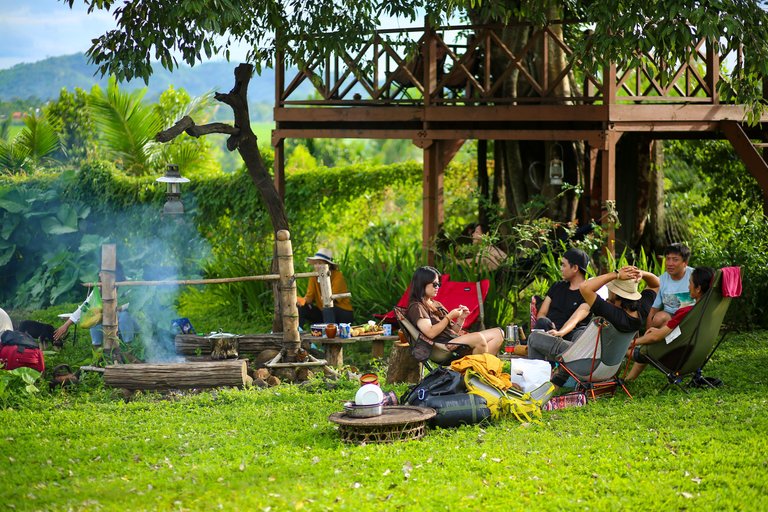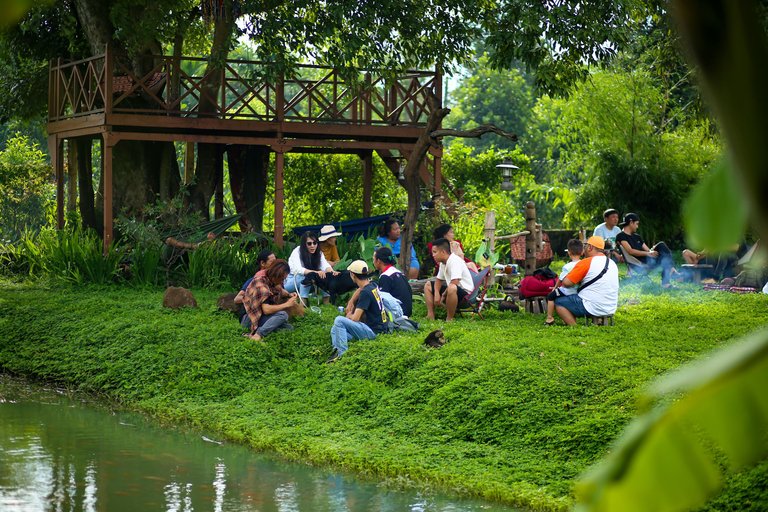 The stories were so interesting that they lasted until dark. After that, we got together to prepare and cook for dinner. As farmers, most of us have good cooking skills, so preparing dinner was easy. But really, the food wasn't as important as the fact that we had time to talk, cook and eat together.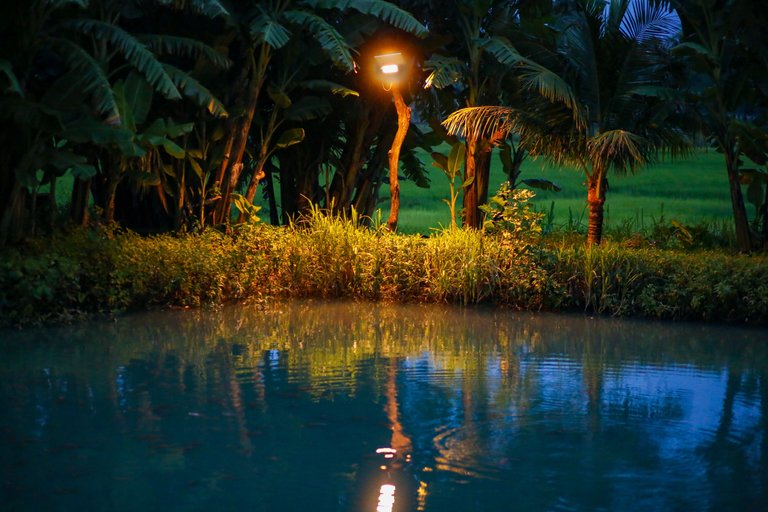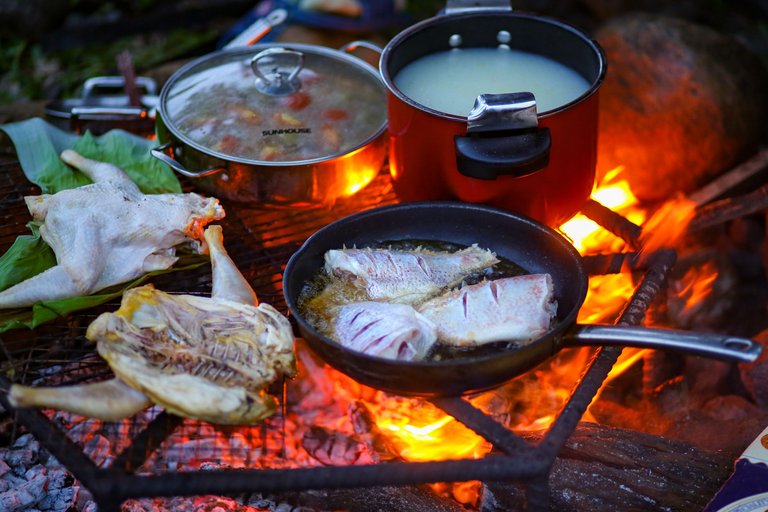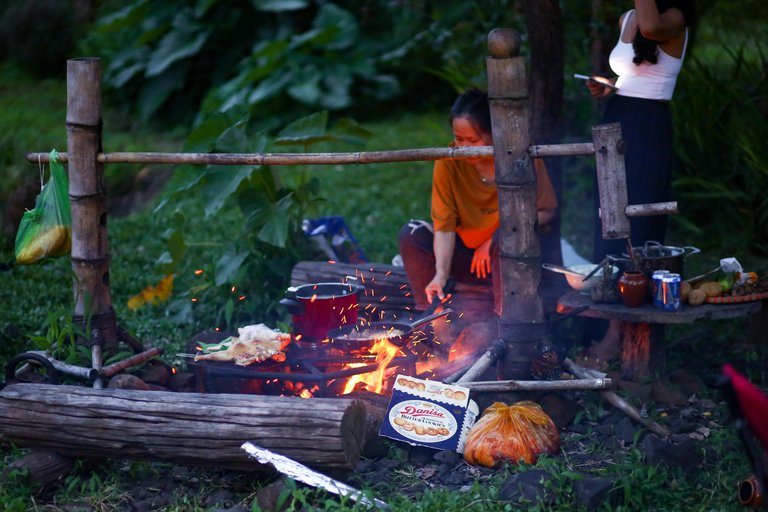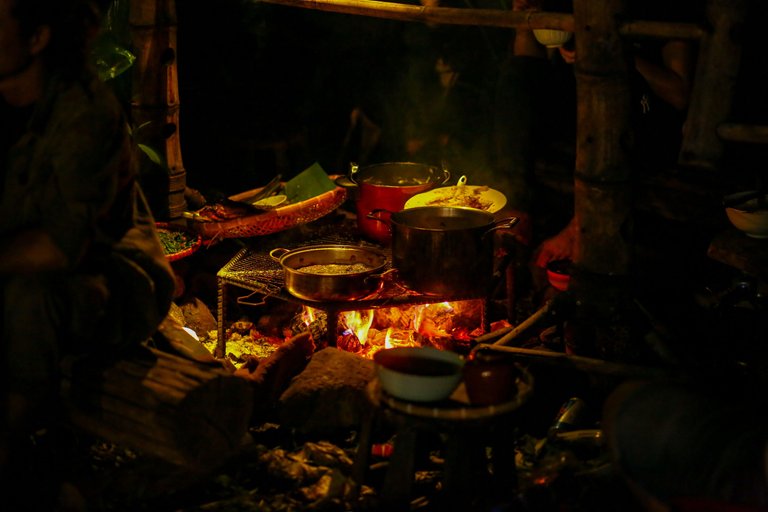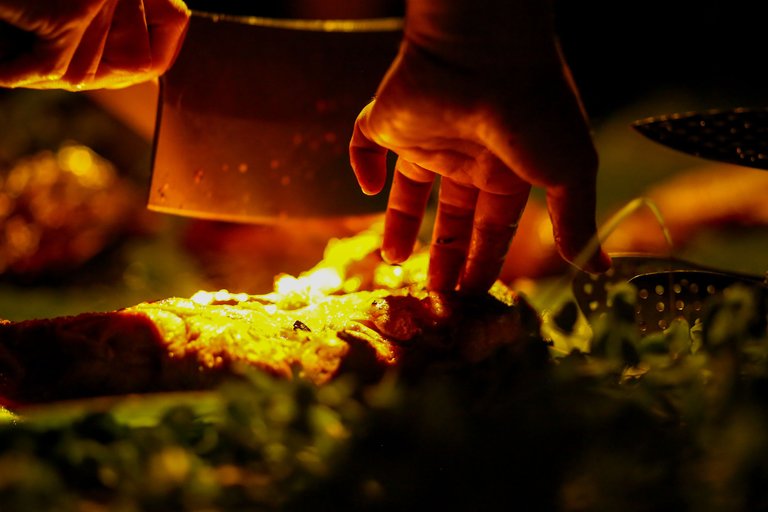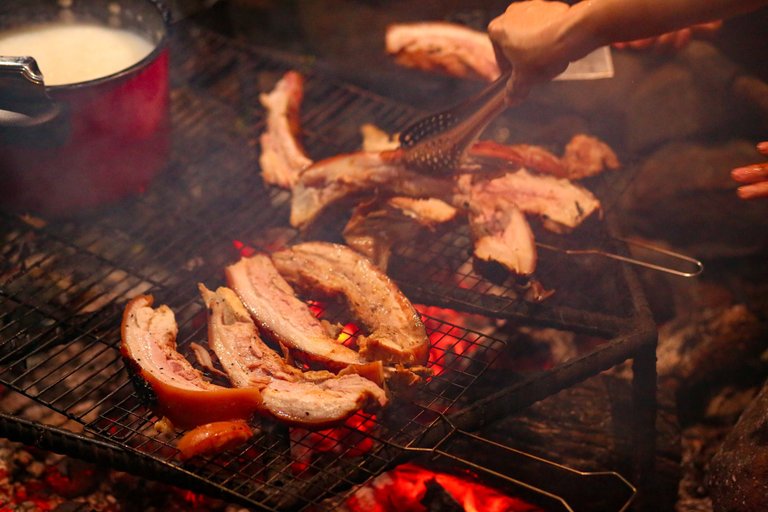 After that, the owner of Greenfield Homestay had a surprise gift for us. The owner of this homestay is an Ede, a popular ethnic group in the Central Highlands, so she organized music and dance performances to welcome guests according to her ethnic group's traditional culture. It was truly an unexpected and enjoyable gift for all of us.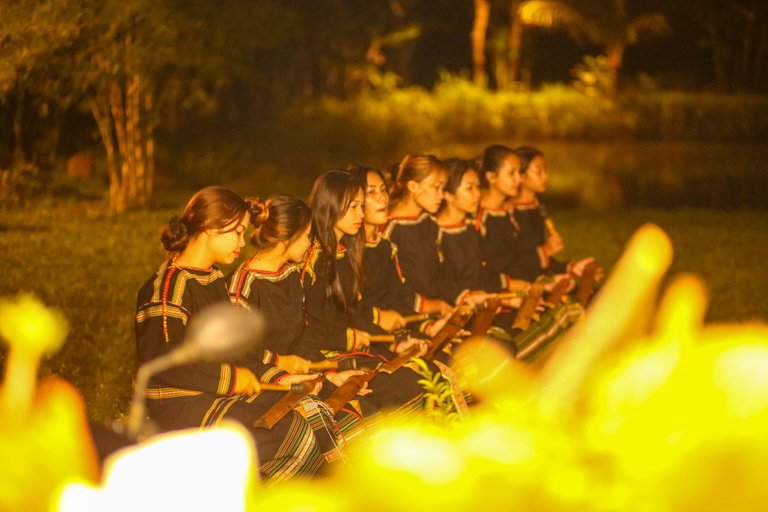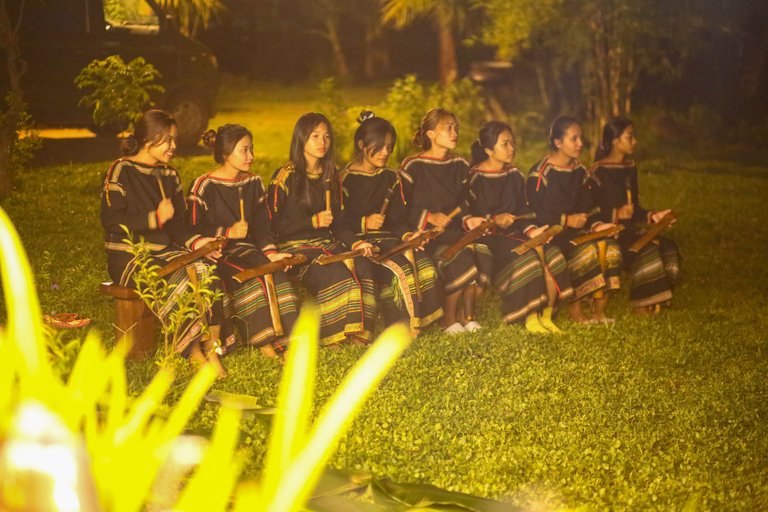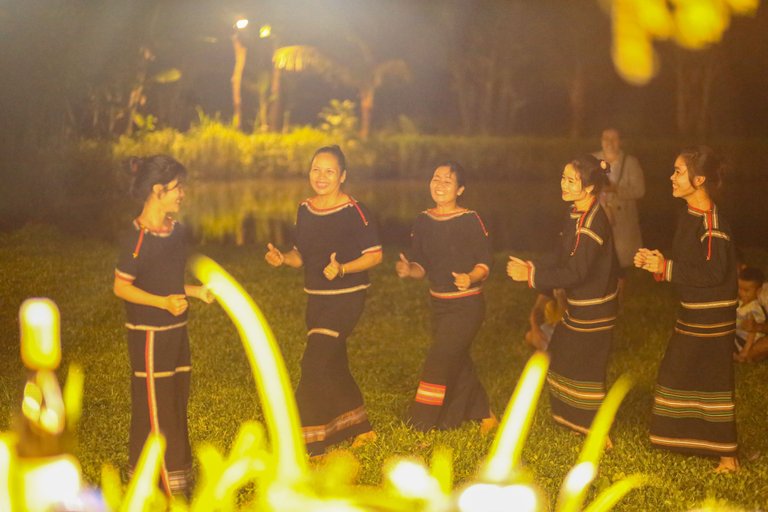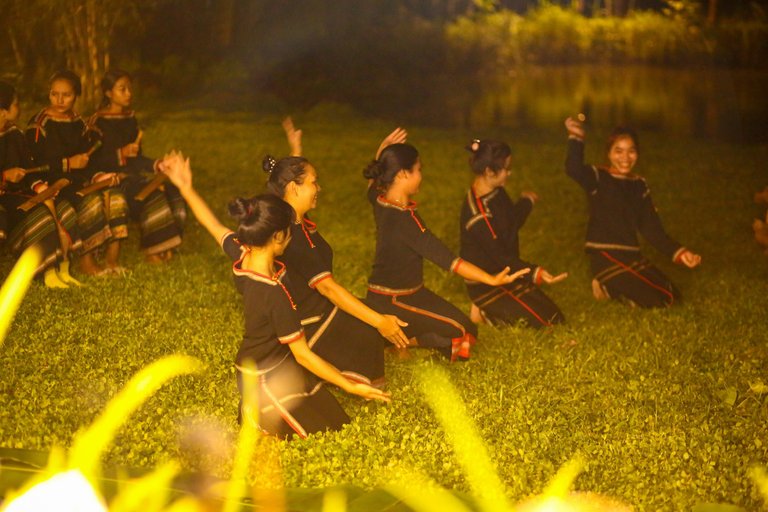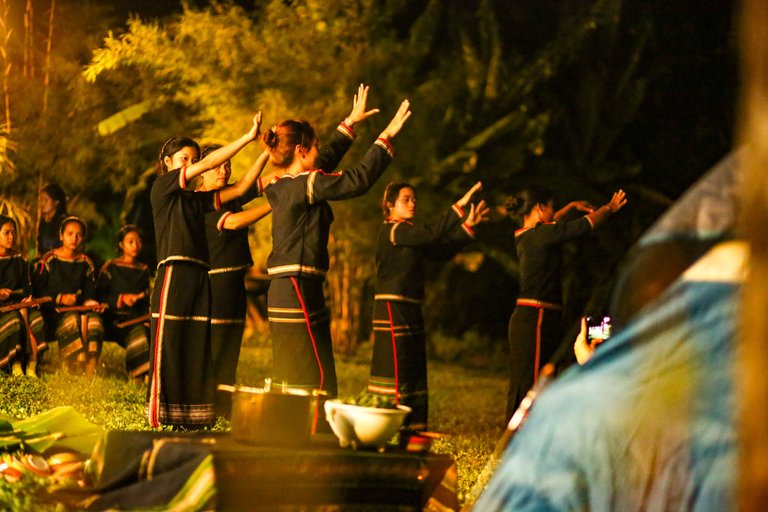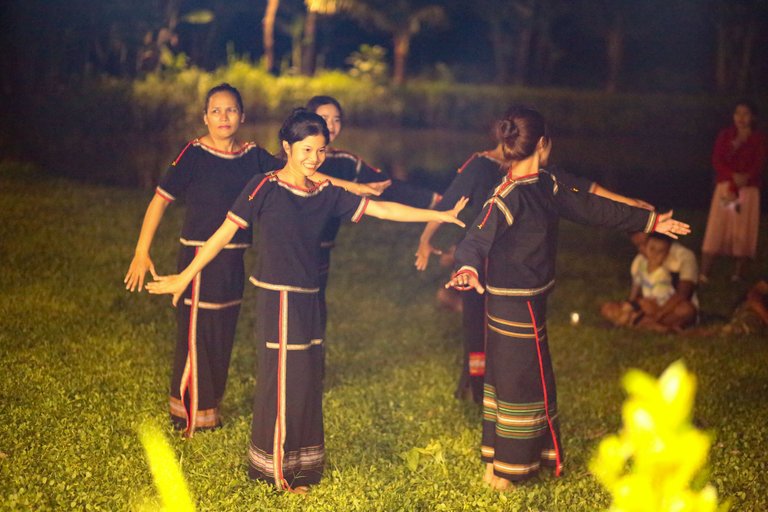 We enjoyed the music and dance performances. Ede ethnic girls are very beautiful in their traditional costumes. Besides, they also dance beautifully. We were very happy to dance with them.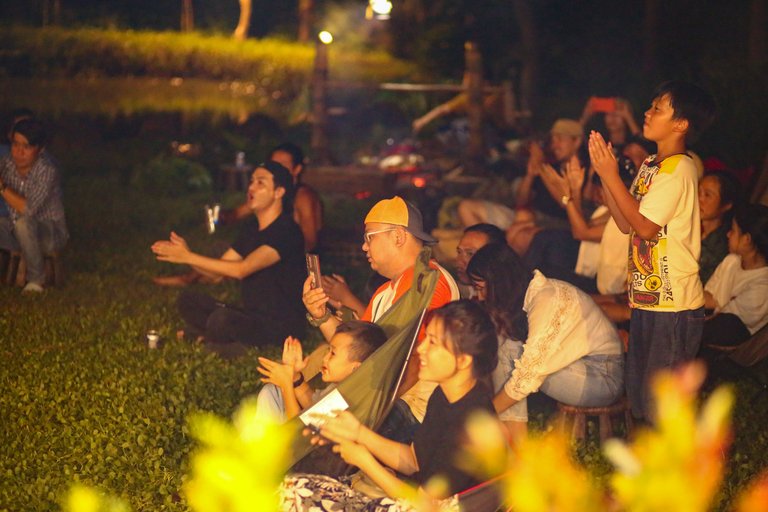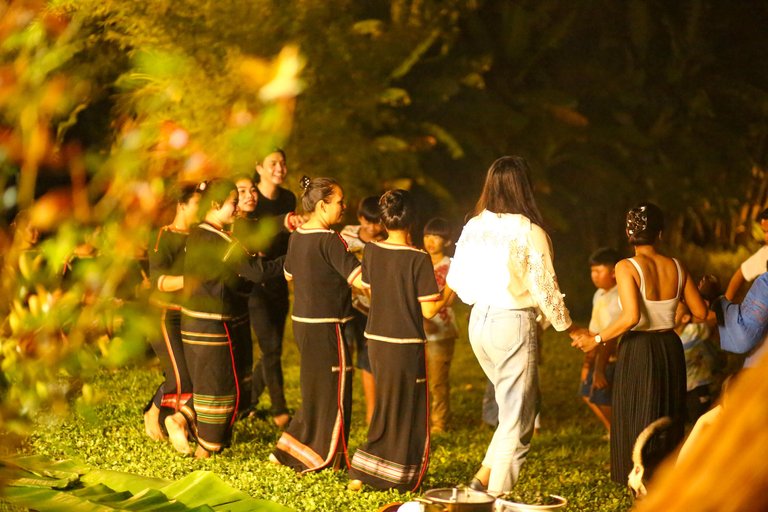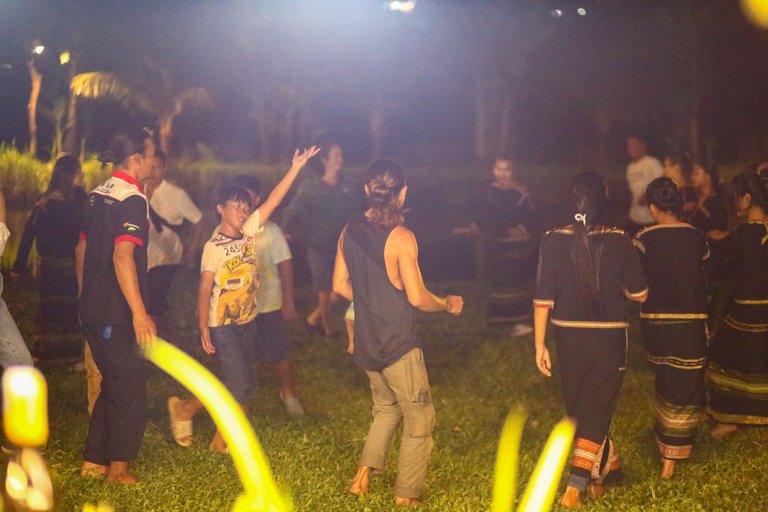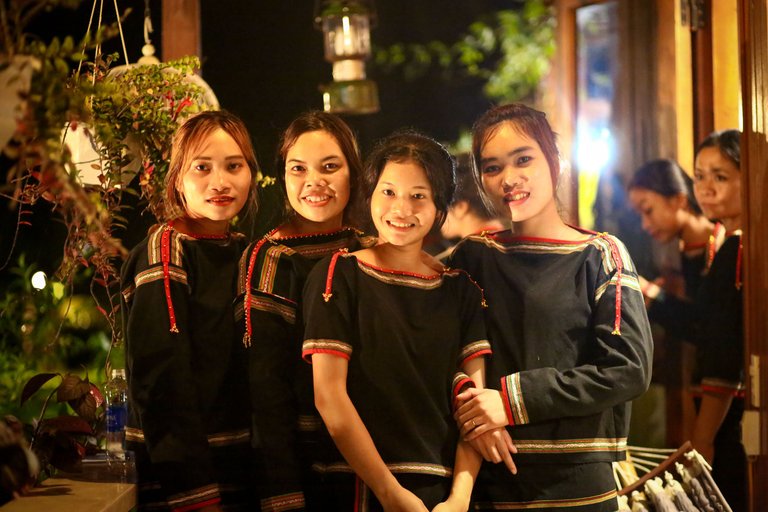 After dancing with the beautiful Ede girls, we continued to sit around the fire to enjoy the food, drink beer and continue the fun stories. Although we come from different regions, we are close to each other like family members. Perhaps because we are people with similar interests and goals, it was easy for us to have open stories with each other.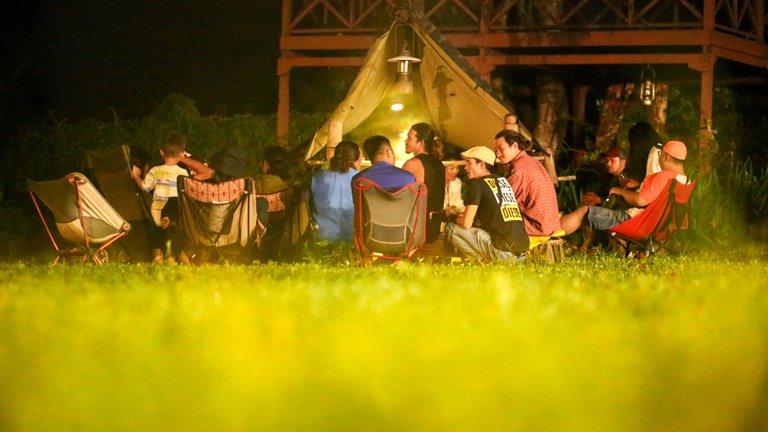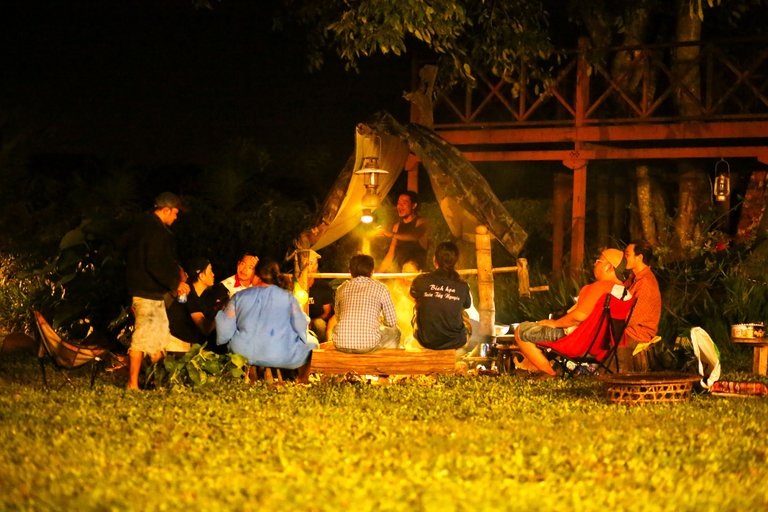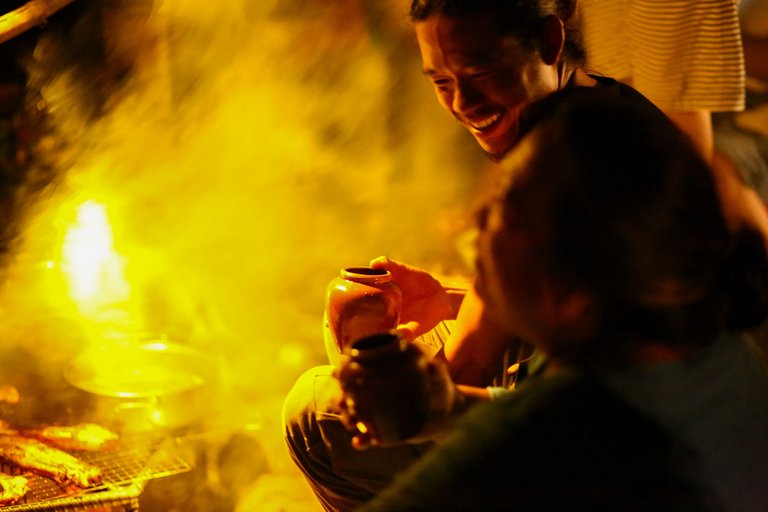 Once again, we reveled in the stories until late at night when everyone had grown tired. After that, each of us found our own favorite place to sleep. Some people have preferred to sleep in the room for safety. Others like to sleep in a hammock or in a tent outdoors to enjoy the cool and fresh air of the surrounding nature.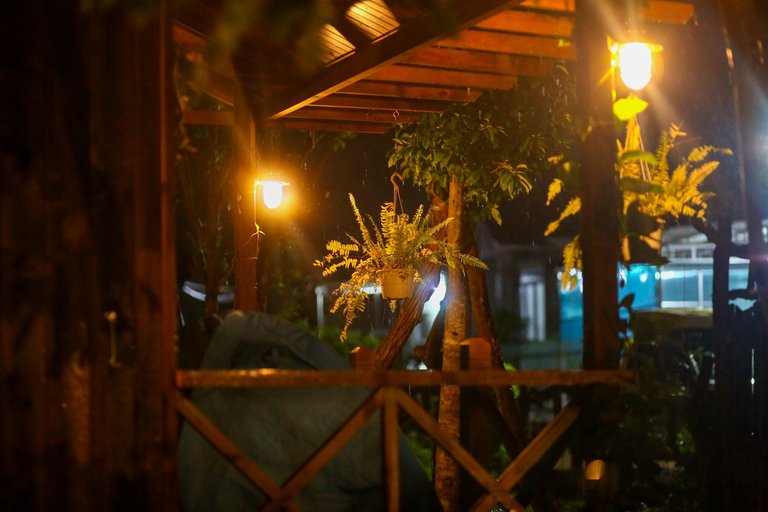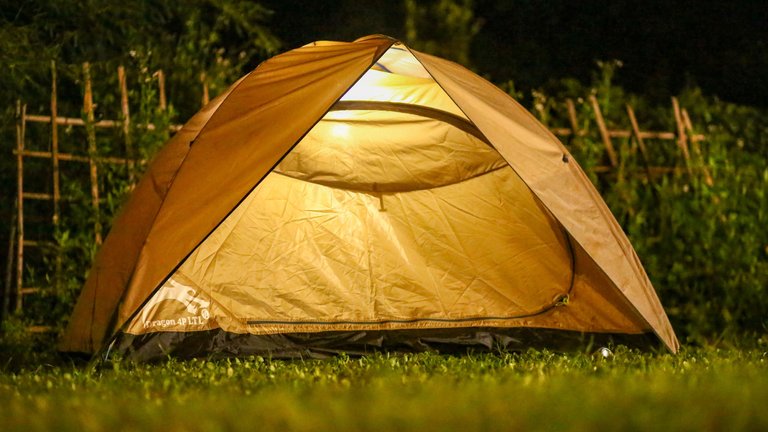 On the next morning, everyone got up quite early to enjoy the beautiful morning there. We gathered around the garden table again with interesting stories. We never seem to run out of stories to tell each other. We had instant noodles, bread, omelet, avocado and durian for breakfast. You may be wondering, but durian is our favorite breakfast.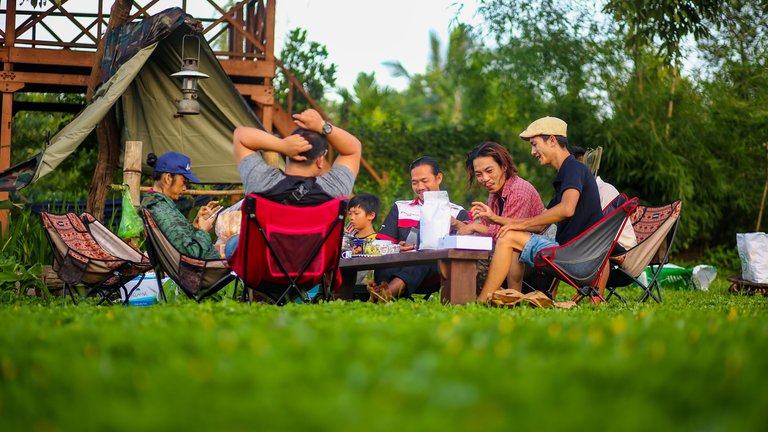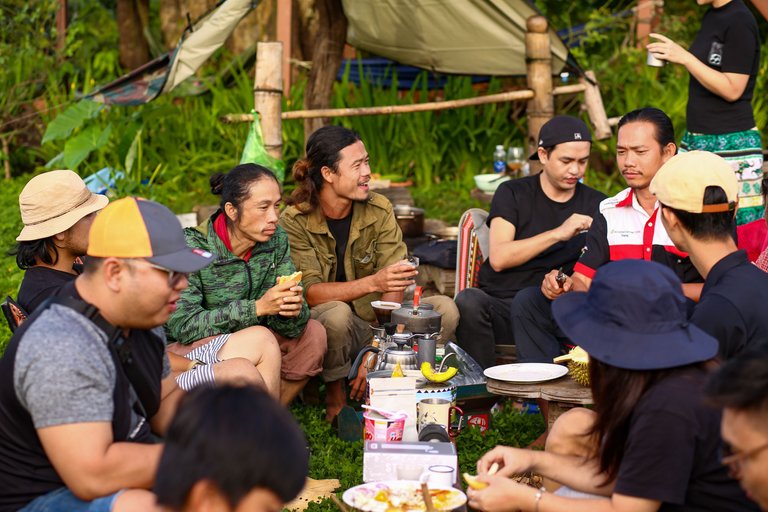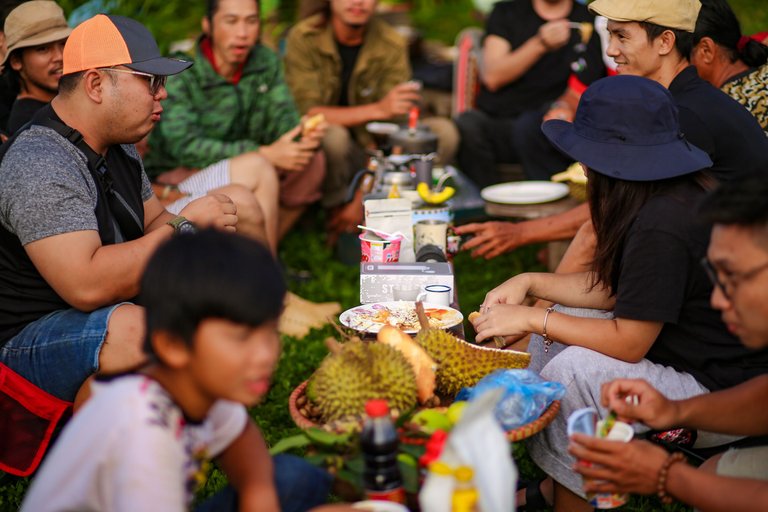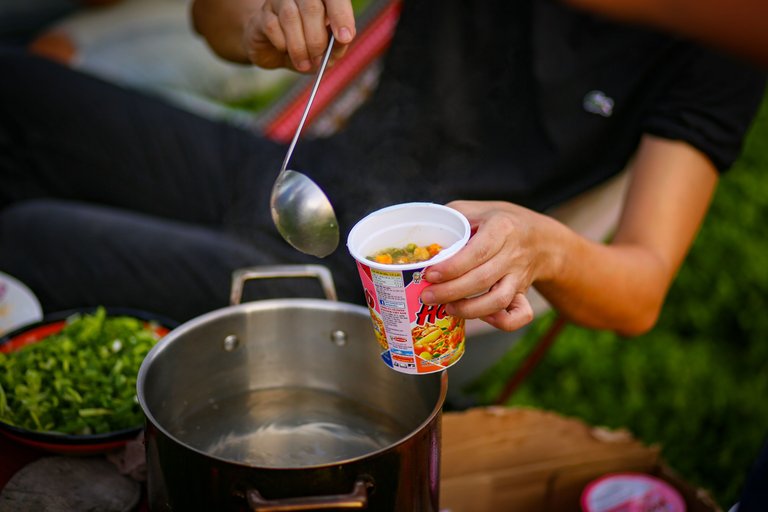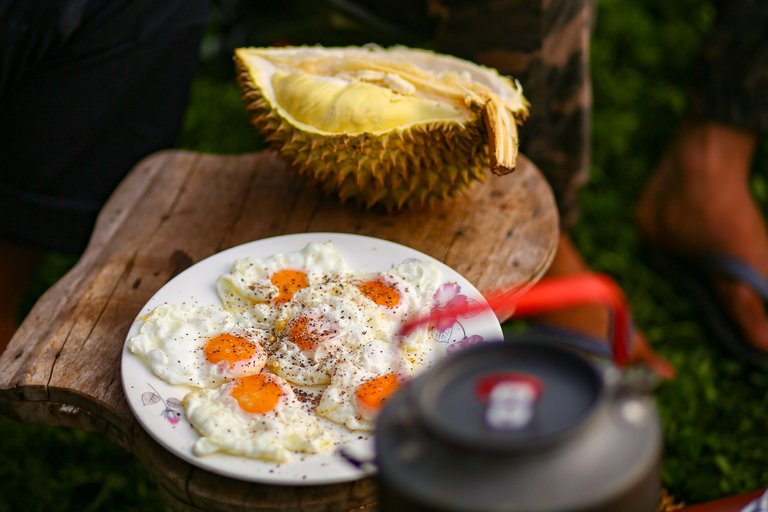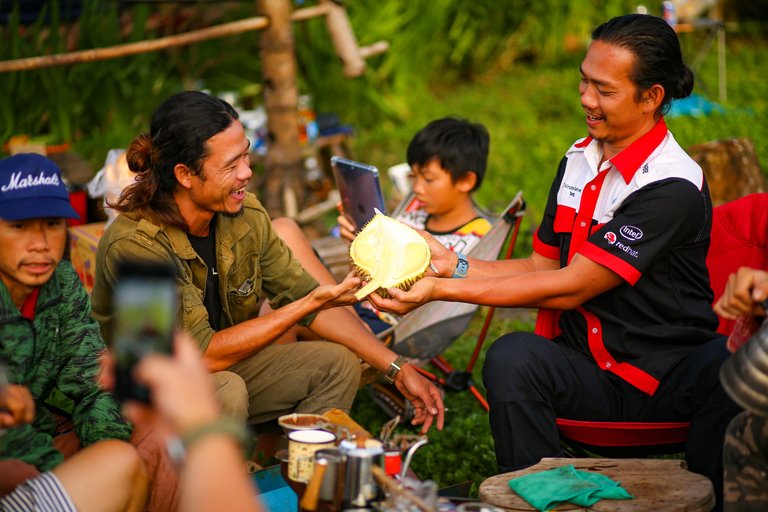 And of course, we are from the Central Highlands, the coffee land of Vietnam, so coffee is indispensable for us after breakfast. We're coffee lovers, so we always take our coffee making tools with us on our trips to make our own favorite coffees. In addition, some of our team members have specialty coffee farms, so we also had the opportunity to enjoy excellent coffee.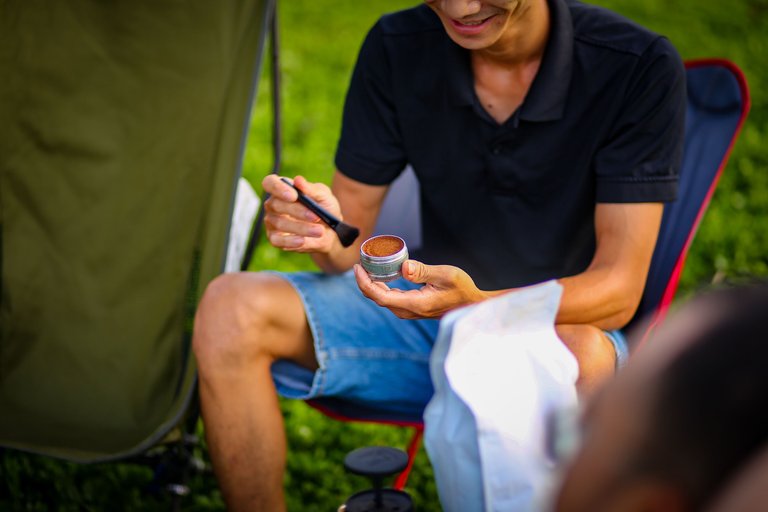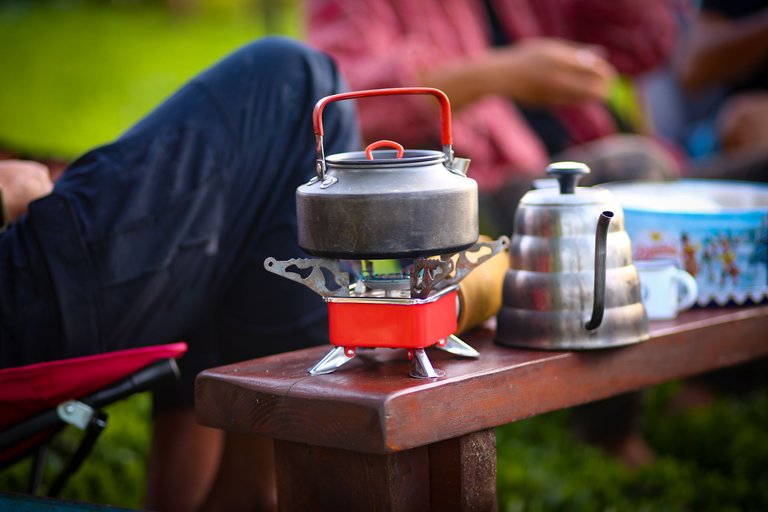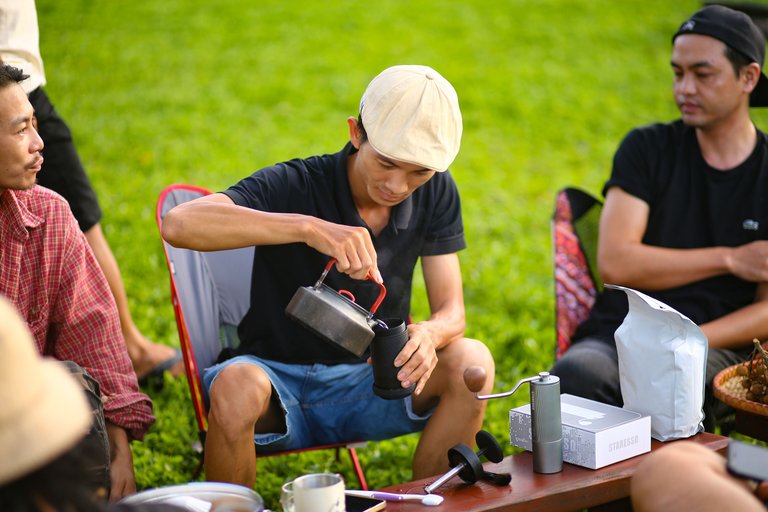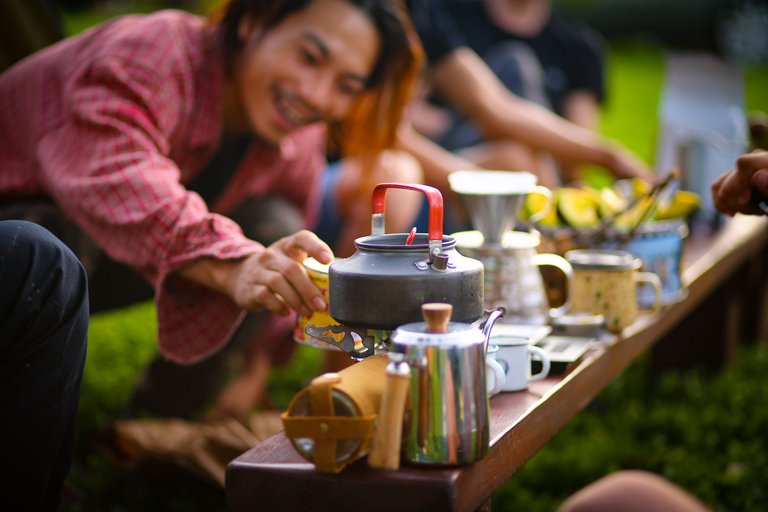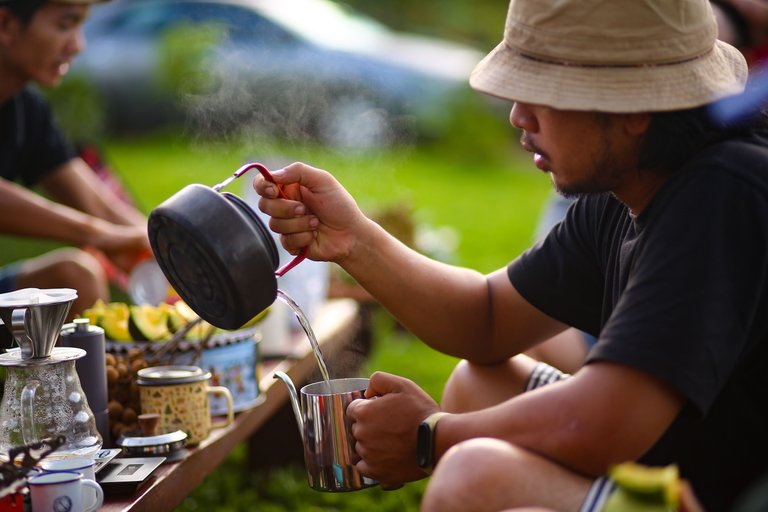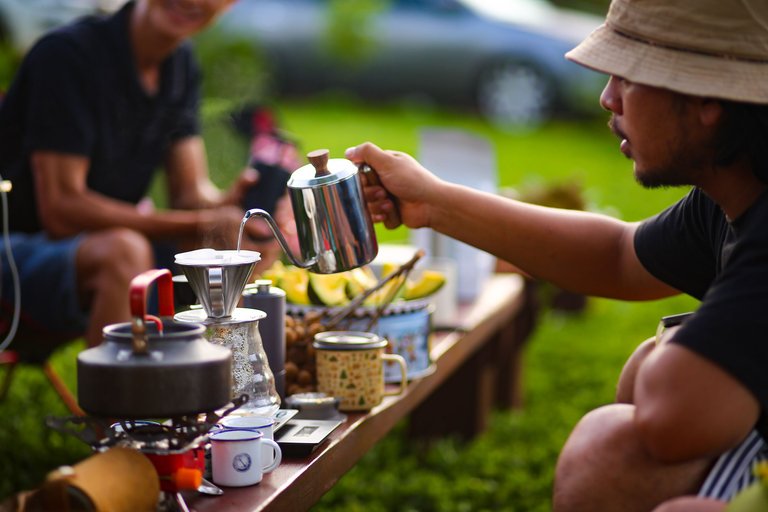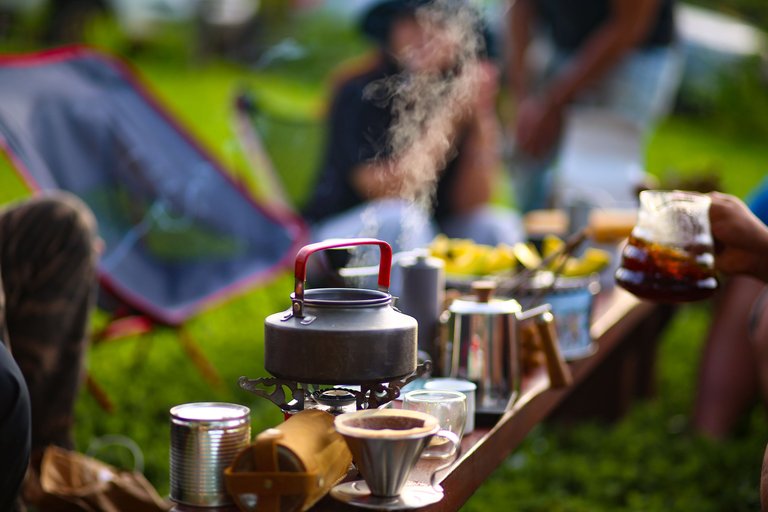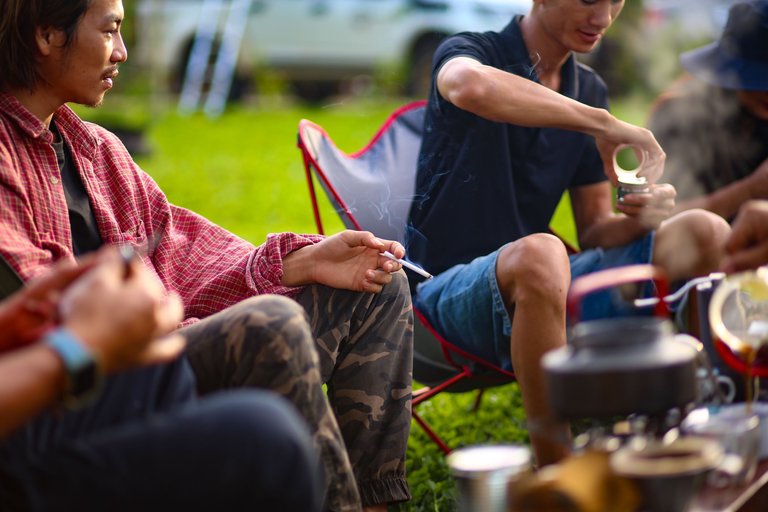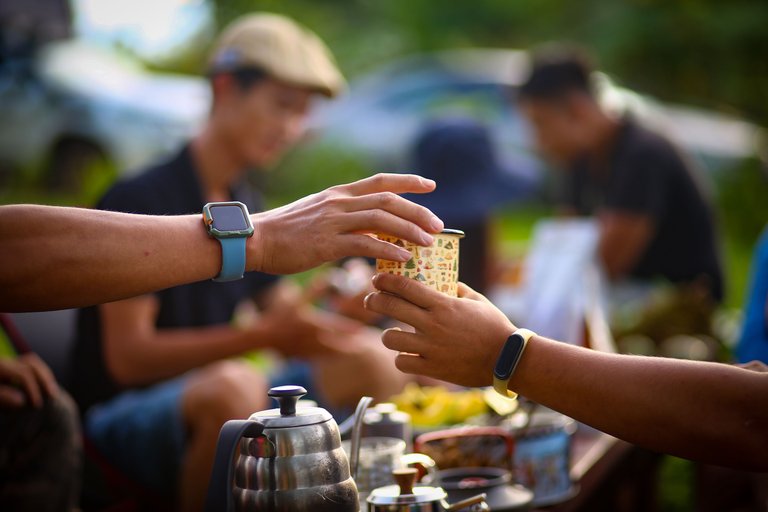 Really, I had a great experience after this trip. Not only did I have the opportunity to meet and talk with interesting people, but I also learned a lot of good lessons about farming, land, crops,...Thank you so much for taking the time to read my post. Wish you a good day!
FIND ME ON:
Blog:
https://www.dodobalo.com/
Facebook:
https://www.facebook.com/Imdodohere
Instagram:
https://www.instagram.com/dodo.balo/
Twitter:
https://twitter.com/dodovietnam1
---
---