A peaceful walk in a beautiful rice terraced field
Hi Hivers on Wednesday Walk community, it's Wednesday again. And I'm happy to come back and post in this great community. Where do you walk us to today? For me, I would like to take you for a walk with me at the rice terraced field of Kon Tu Rang village in early morning. Even though I had to wake up very early, but the walk was well worth it. I found it so beautiful and peaceful.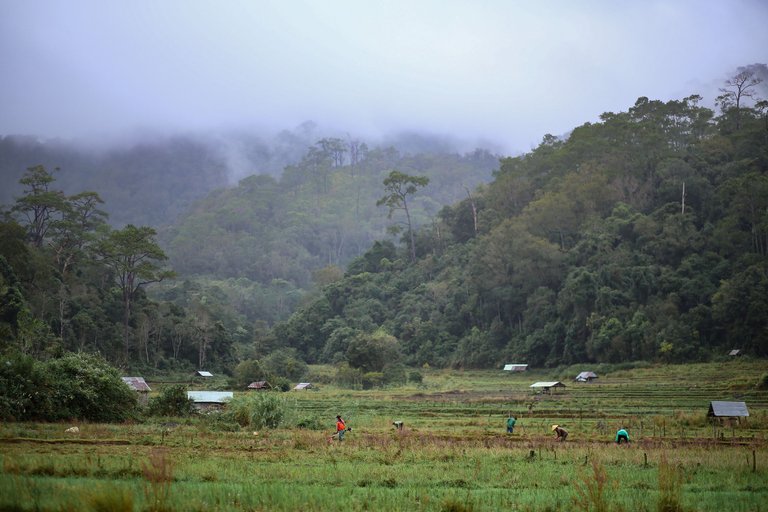 First, let me introduce this destination a little bit. This is a rice terraced field of the Xo Dang ethnic minority people of Kon Tu Rang village, Kon Plong district, Kon Tum province. Actually I've been here a few times before, but most of the time I've been here in the afternoon. Today I decided to come here around 6a.m. to breath fresh air and admire its beauty early in the morning and I have not regretted that decision, even though it was quite cold.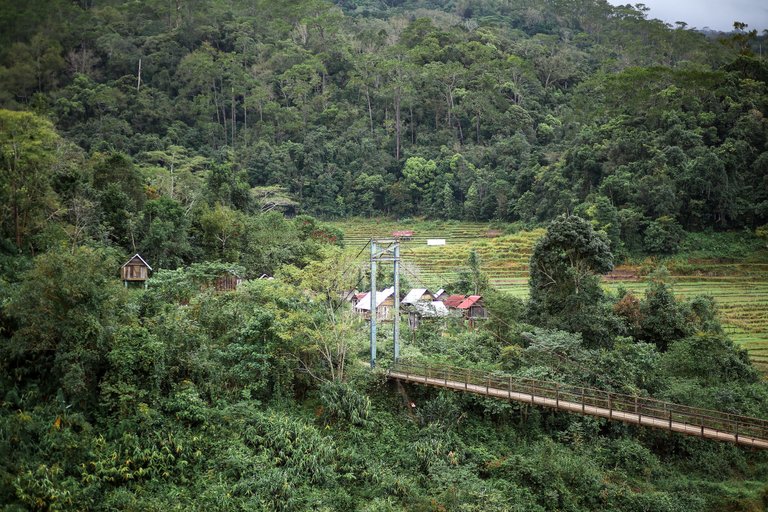 To get the rice terraced field, we had to cross a suspension bridge which crosses the romantic Dak Bla River. This is the bridge that the government built to connect Kon Tu Rang village with terraced rice fields and Ngoc Le mountain. I don't know when the bridge was built, but it seems to have been here for a long time. Every detail on the bridge looks very old but still solid. From a distance, the bridge looks like a scene from the movie Kong: Skull Island distributed by Warner Bros. Pictures.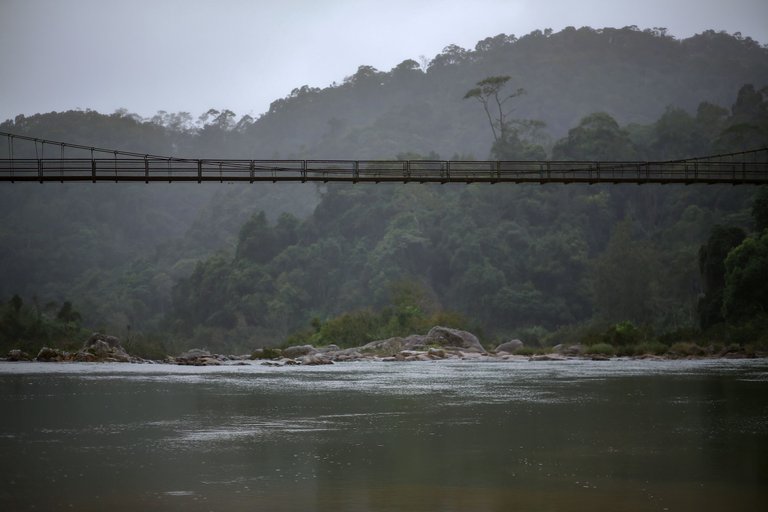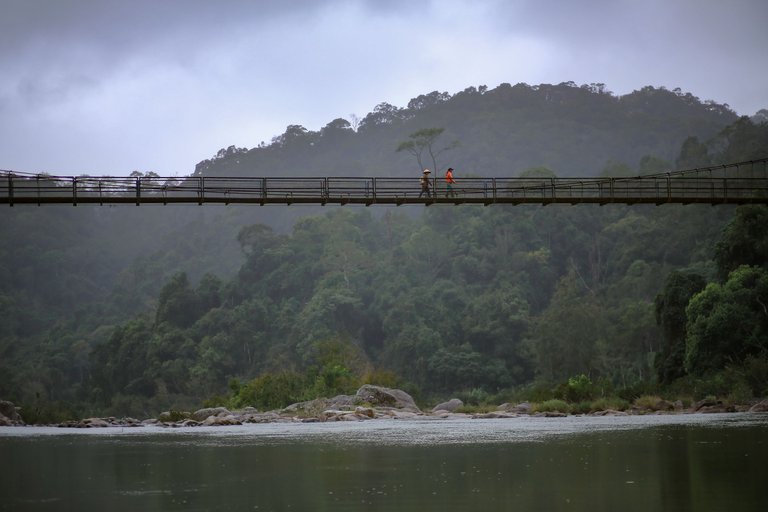 ---
| | | |
| --- | --- | --- |
After passing the suspension bridge, we will see small stilt houses and the rice terraced field on the right. You may wonder why there are these small stilt houses. Villagers built them to store the rice after it was harvested. For them, food is very important so they want to keep it in a separate place in case their house burns down. Previously, their houses were built of grass and wood, so they were very flammable. After going through the rice stilt houses area, we will see a large terraced rice field located at the foot of Ngoc Le mountain and forest. On the terraced rice fields, villagers also build small huts to store farm tools and rest during the work in the rice fields.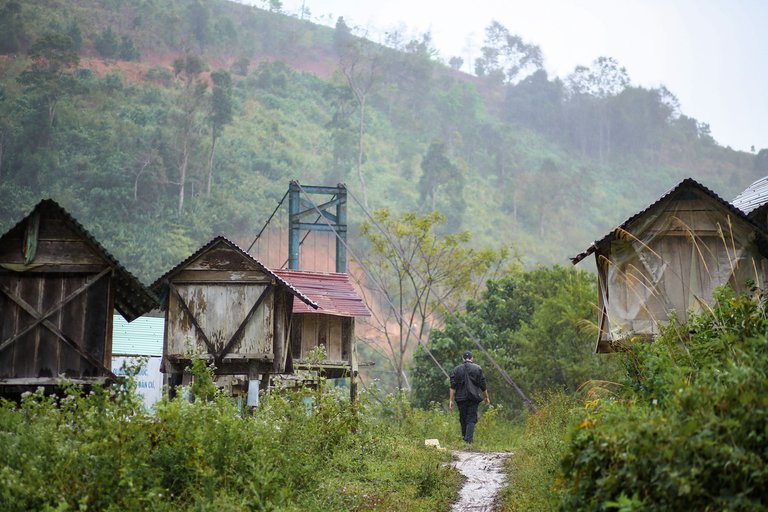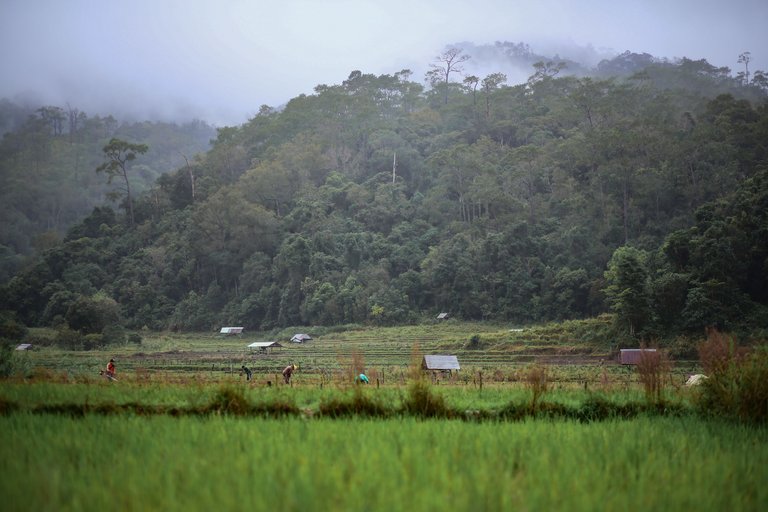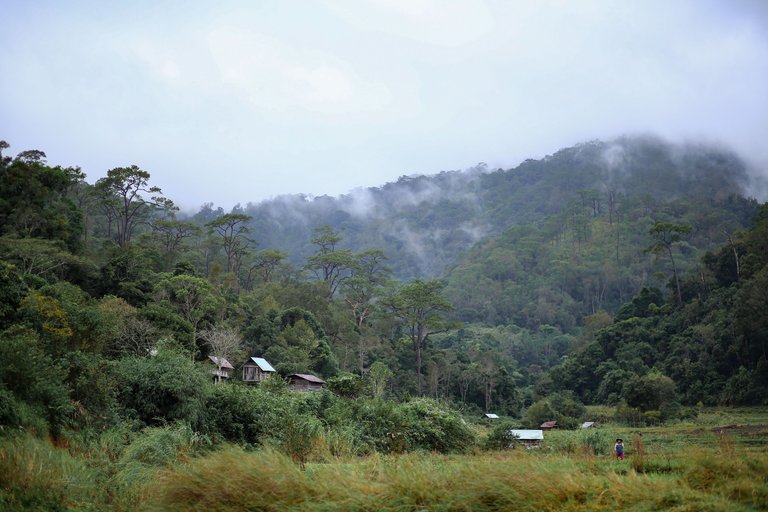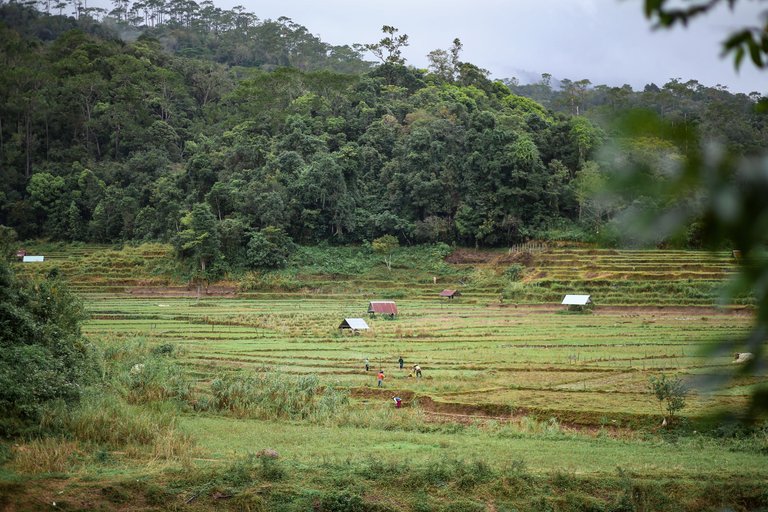 By the time I got there, many villagers were already there before me. Although the weather was quite cold in the early morning, they still woke up and went to the rice fields to work. In the mist of the early morning, the atmosphere of labor in the rice fields is bustling. People talked to each other in the local language so I didn't understand what they were saying. But they seemed to be talking about something funny, they laughed a lot. They also were very friendly to welcome me and try to talk to me even though their Vietnamese is not very good. I felt very welcome there.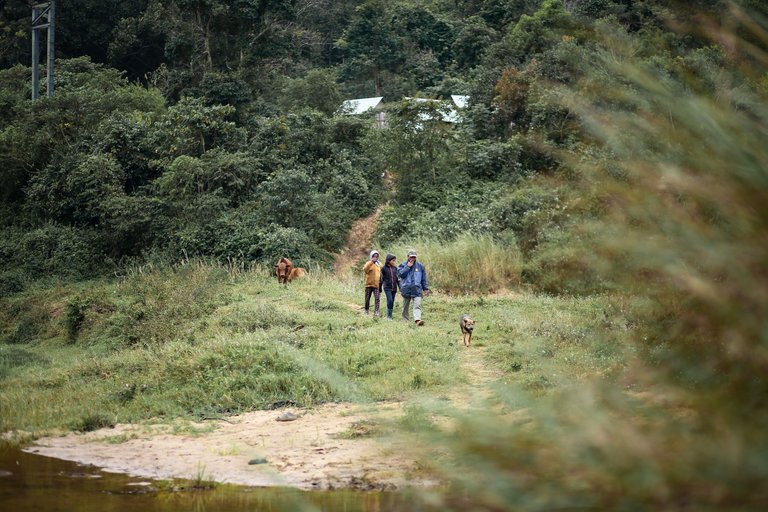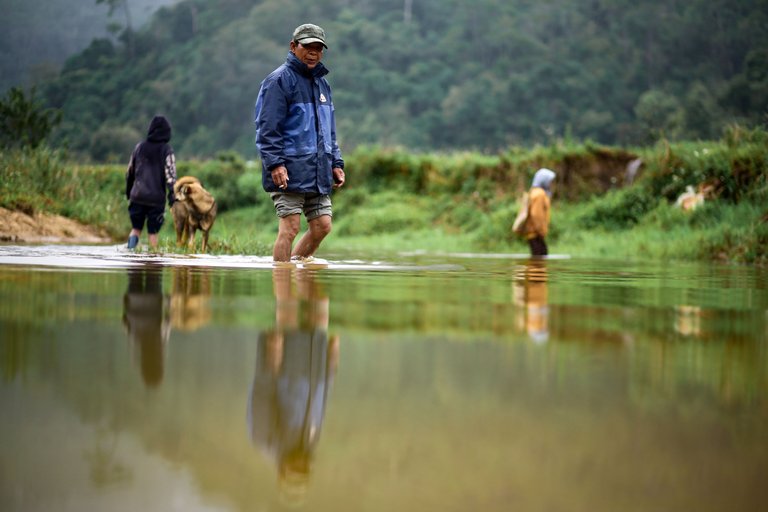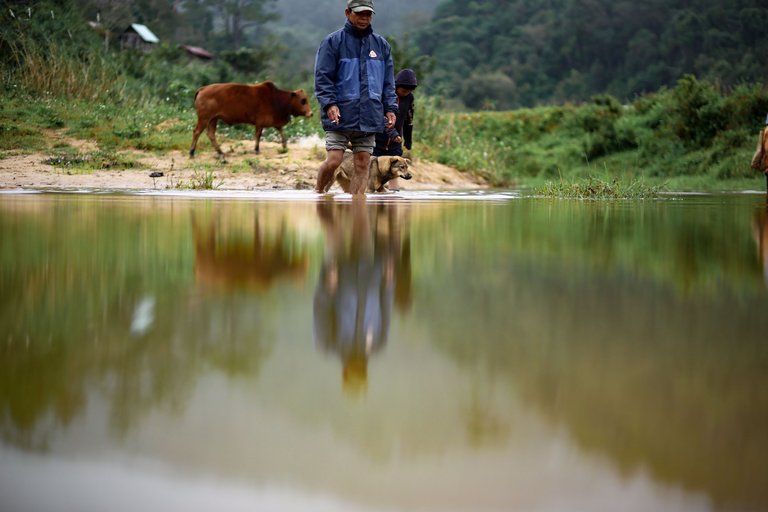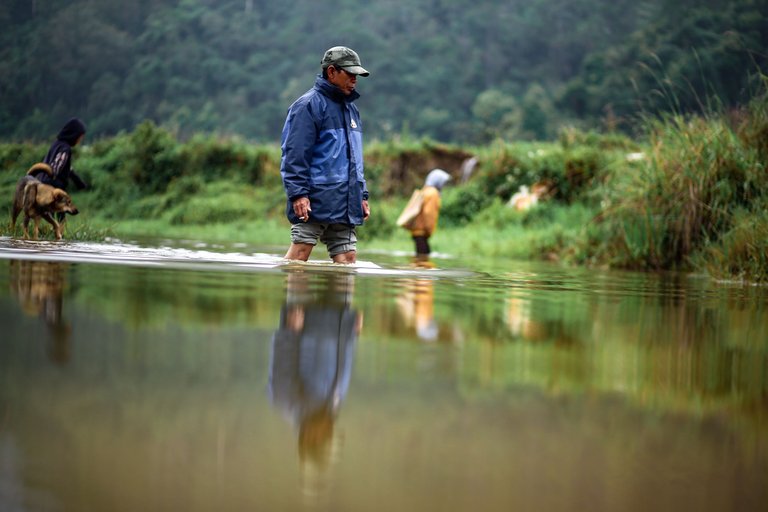 To get to the rice terraced field, the villagers have to cross a small river. Despite of cold and deep water, they do this almost every day.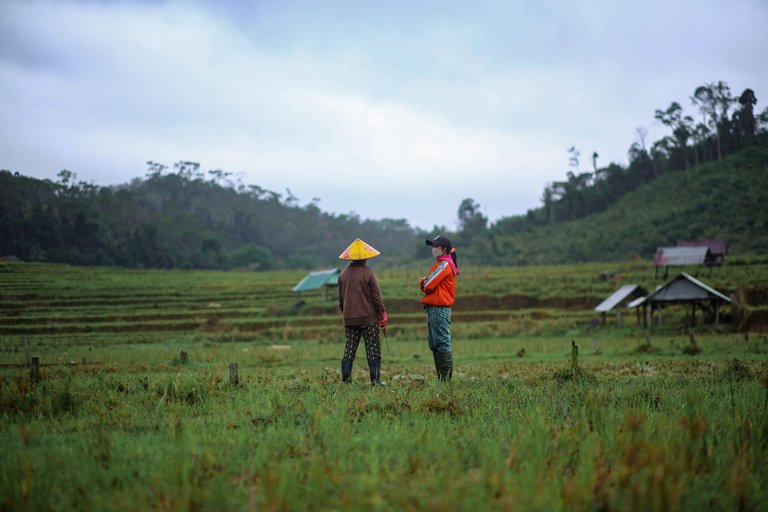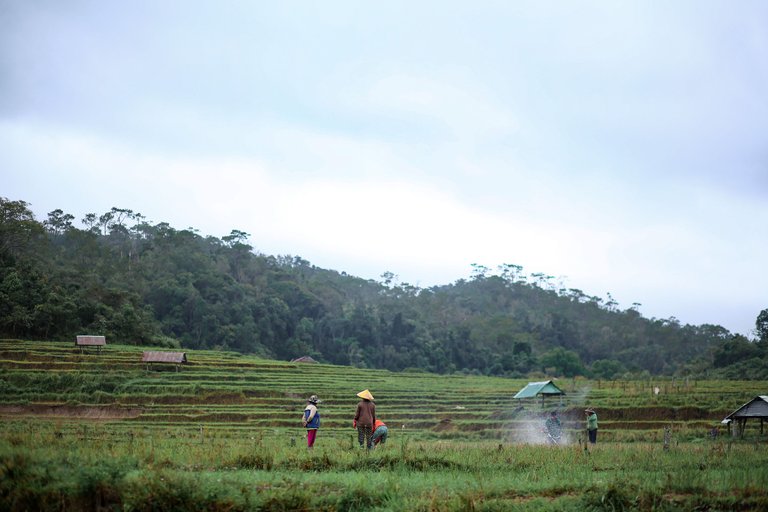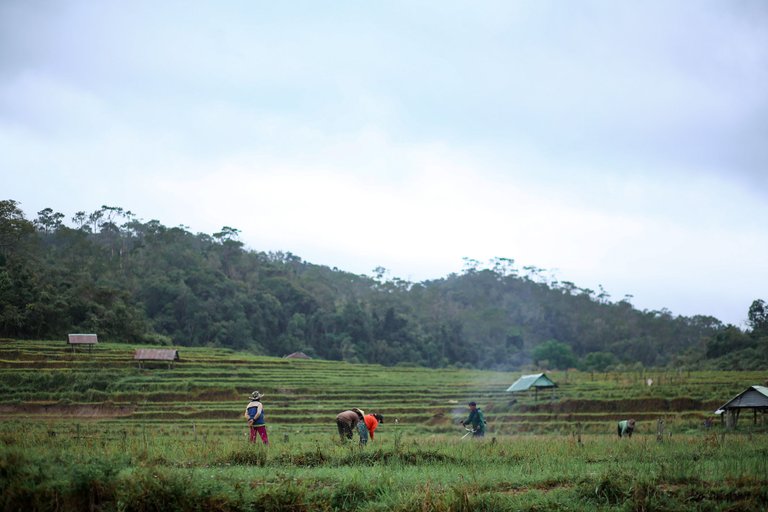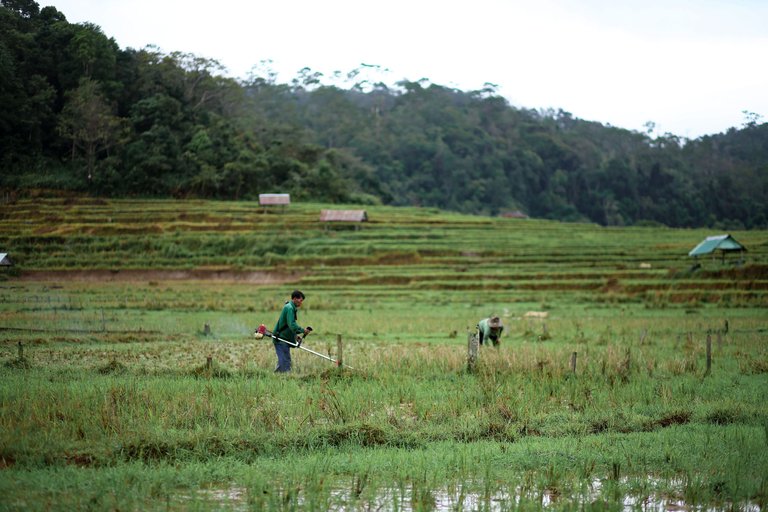 In the mist of the early morning, the atmosphere of labor in the rice fields is bustling.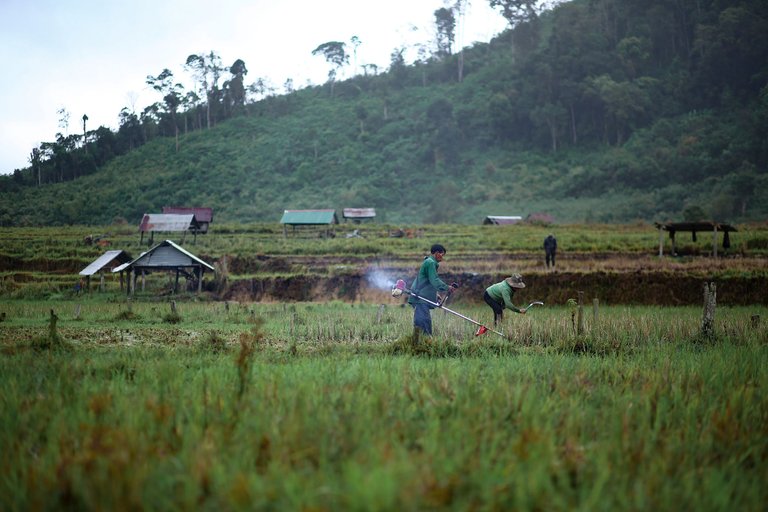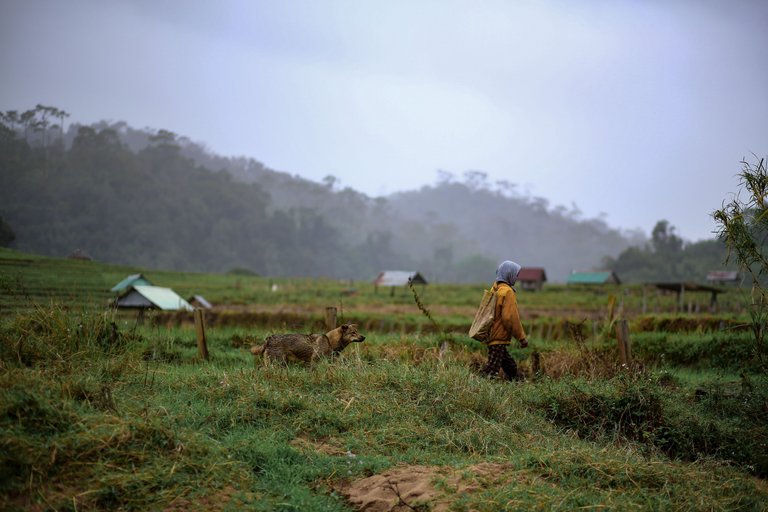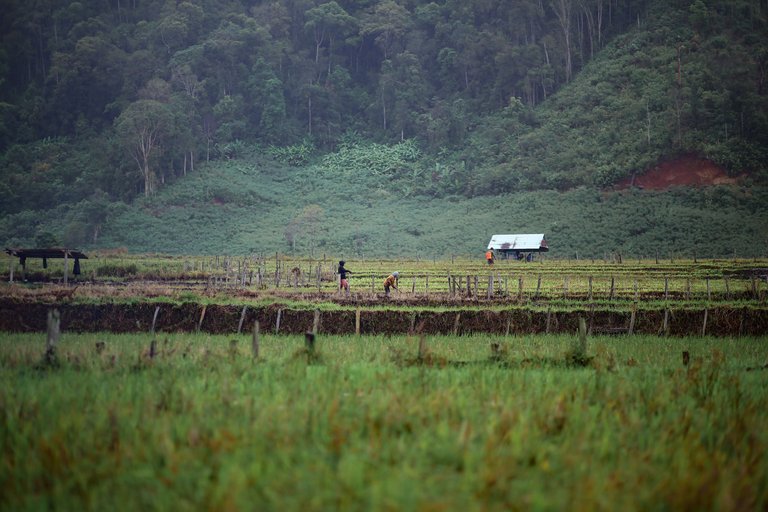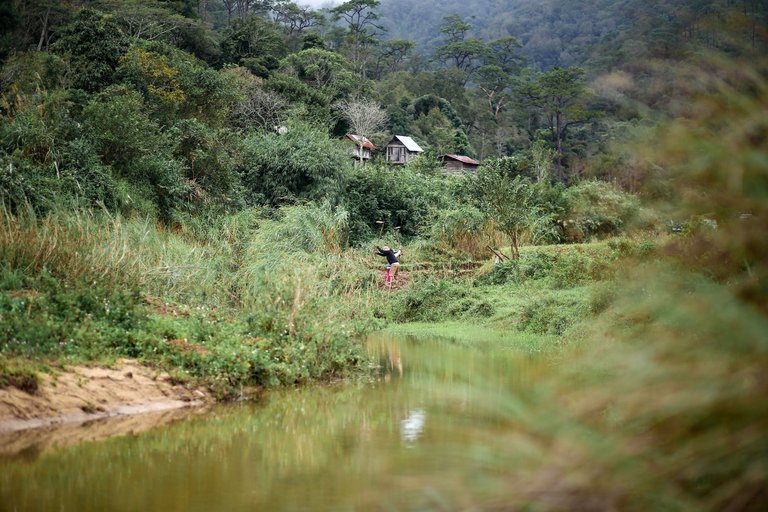 Under the cold weather, I felt very warm and peaceful inside. Walking on the wet fields, talking to the locals, breathing in the fresh air and photographing the beautiful landscape made my morning. Everything brought a sense of peace. Look at this cow, it also has a peaceful life there.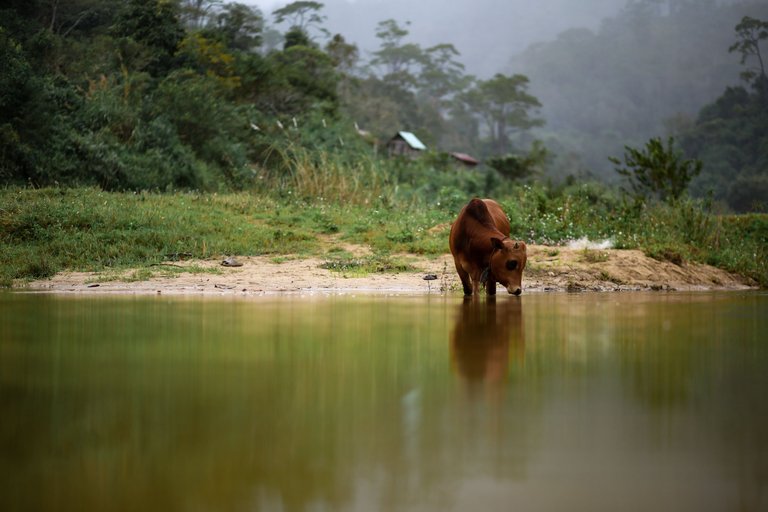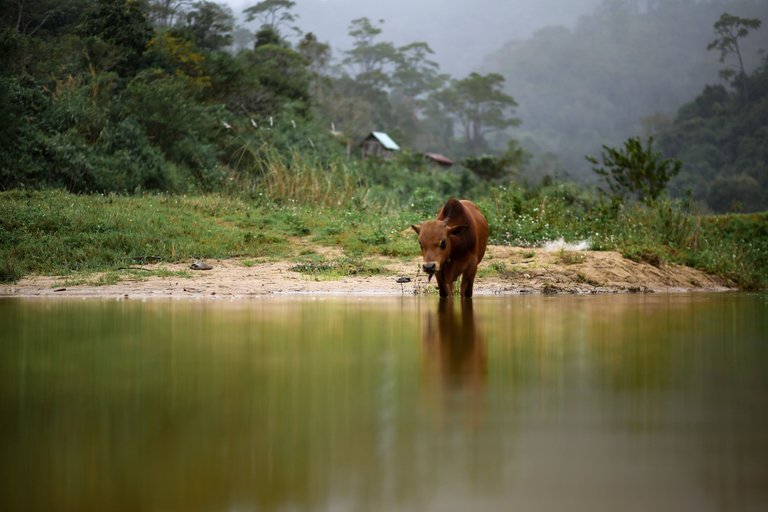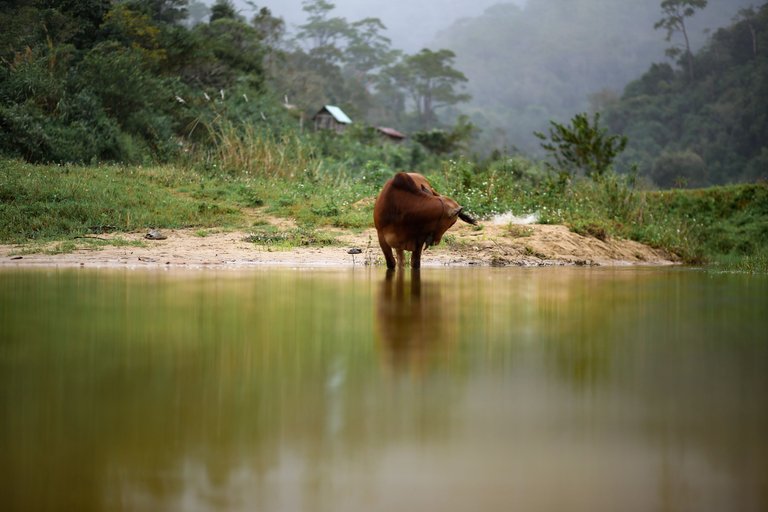 ---
I had a wonderful walk at the rice terraced field of Kon Tu Rang village, I hope you also enjoy the walk with me. Thank you so much for taking the time to read my post and wish you a nice Wednesday.
FIND ME ON:
Website:
https://www.dodobalo.com/
Website:
https://mangdendiscovery.vn/
Facebook:
https://www.facebook.com/Imdodohere
Facebook:
https://www.facebook.com/hellomangdendiscovery
Instagram:
https://www.instagram.com/dodo.balo/
Twitter:
https://twitter.com/dodovietnam1
---
---