A wonderful camping trip in Ngok Linh commune

Hello dear Hivers in the Outdoors and more community, today I would like to tell you about my recent wonderful camping trip in Ngok Linh commune, Tu Mo Rong district, Kon Tum province. Ngok Linh is a remote mountainous commune located on the border between Kon Tum and Quang Nam provinces. Located in the mountains where people grow Ngoc Linh ginseng, which is considered a national treasure, it's not easy to get here. To get here, we have to drive on very bad roads, we even have to drive across streams. From Mang Den, about 110km away, it took us nearly 4 hours to drive to Ngok Linh commune. Despite the difficulties, we had a great camping trip there.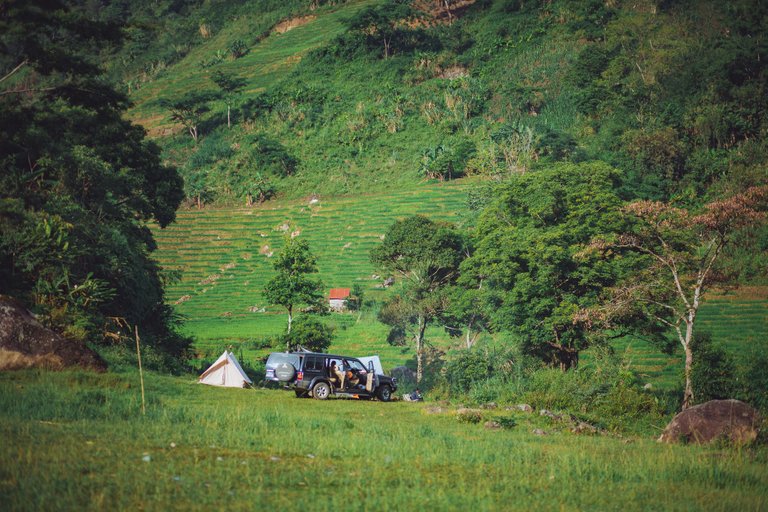 Located at an altitude of 1900m above sea level, Ngoc Linh mountain has a cool climate all year round, even very cold at night. We got there around 3pm, but we saw cloud valleys in the distance and fog all around. Putting our hands out of the window car, we can feel the cold air clearly. In the distance the simple houses, terraced fields and forests began to appear behind the mist.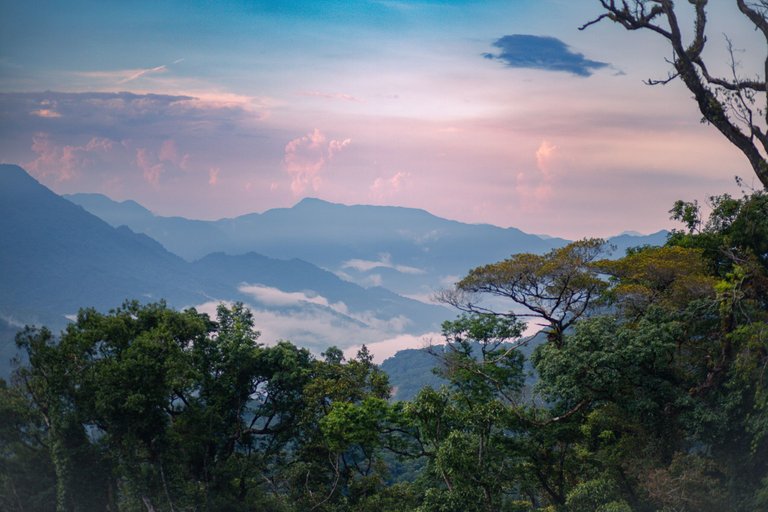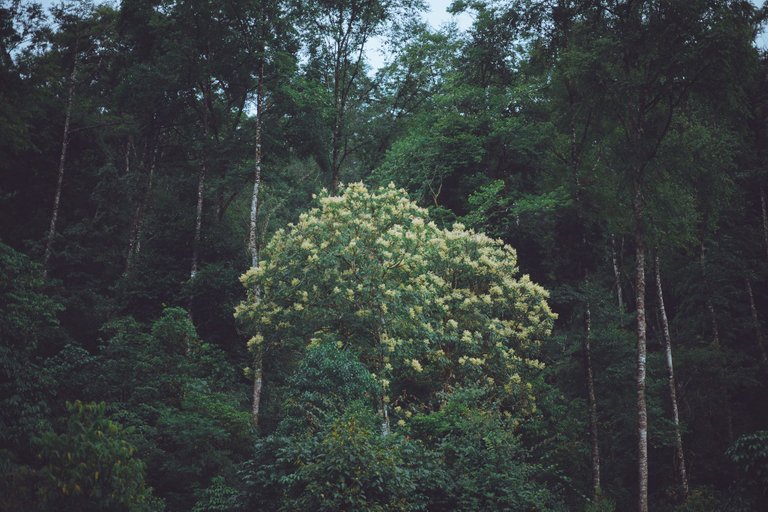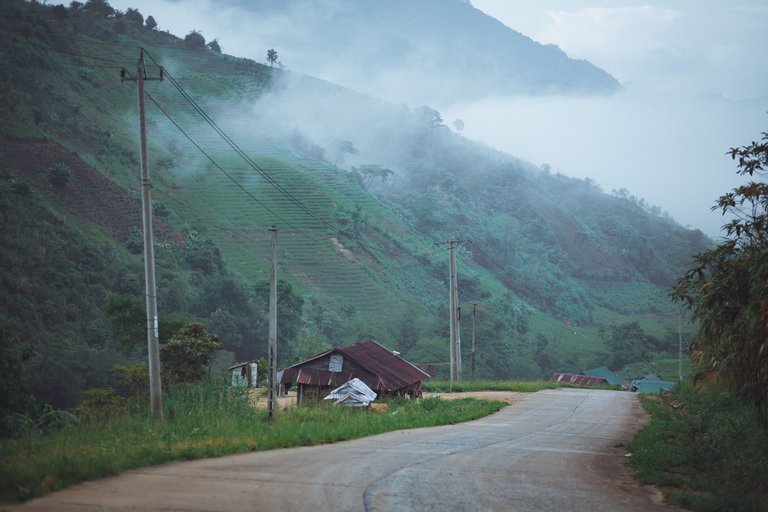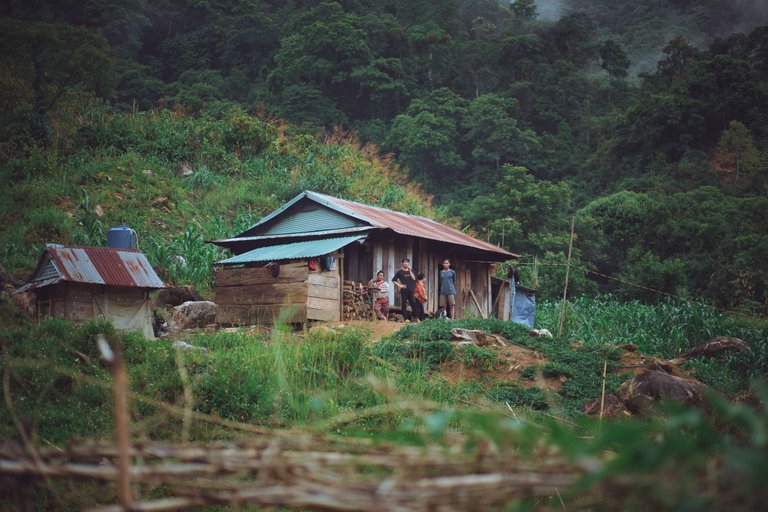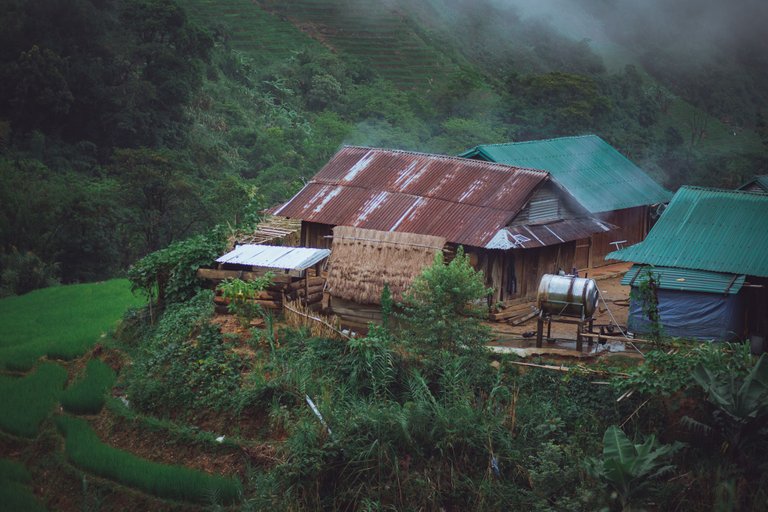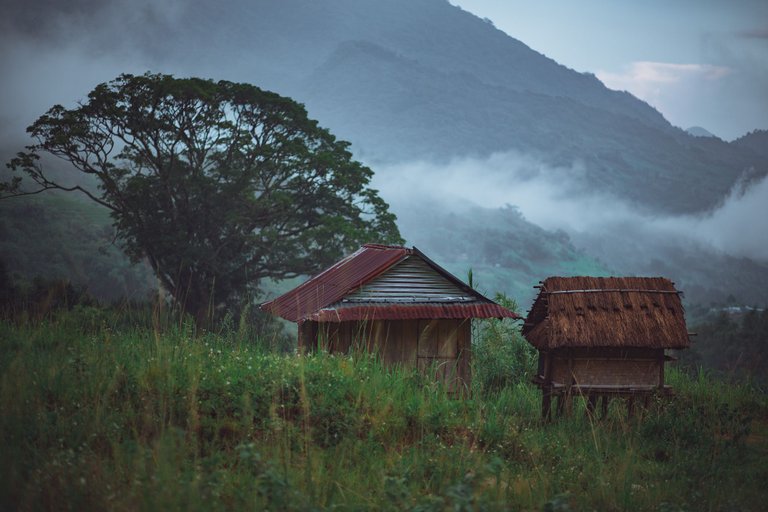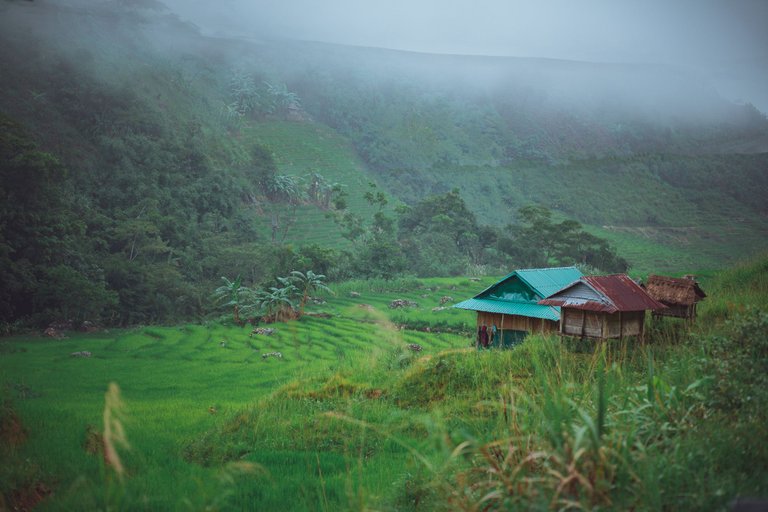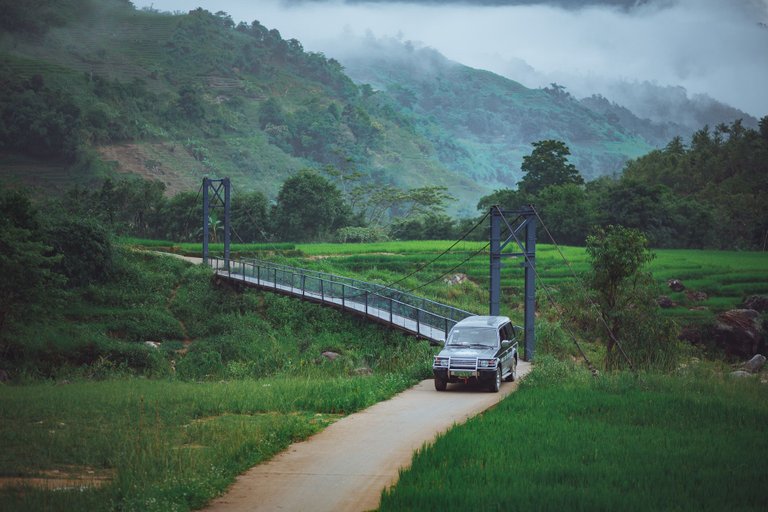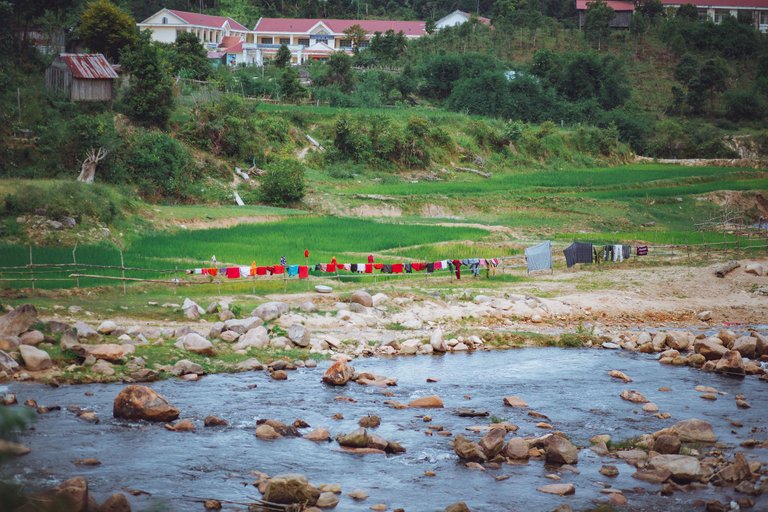 Thanks to this unique climate feature, Ngoc Linh mountain has a rich flora and fauna. Although we didn't have much time to go deep into the forest to explore, just by stopping by the roadside to rest, we discovered a lot of colorful plants and flowers. Colorful moss covers the rock underneath. I don't even know the name of the yellow flower below. If you know what flower it is, please let me know.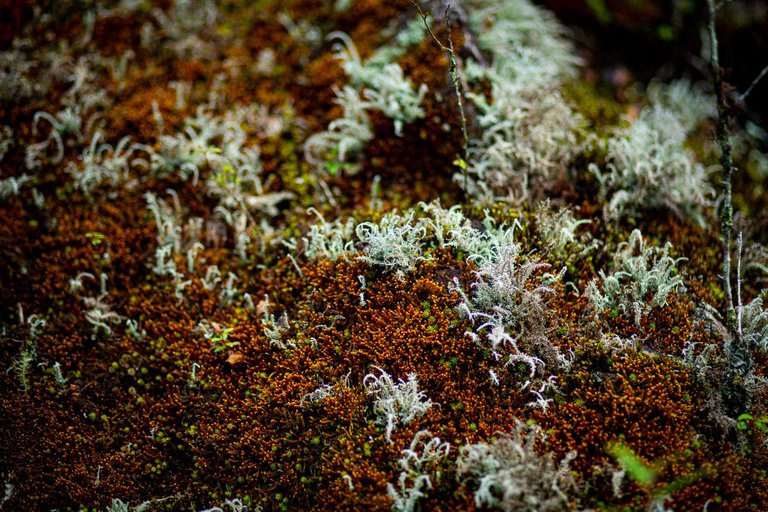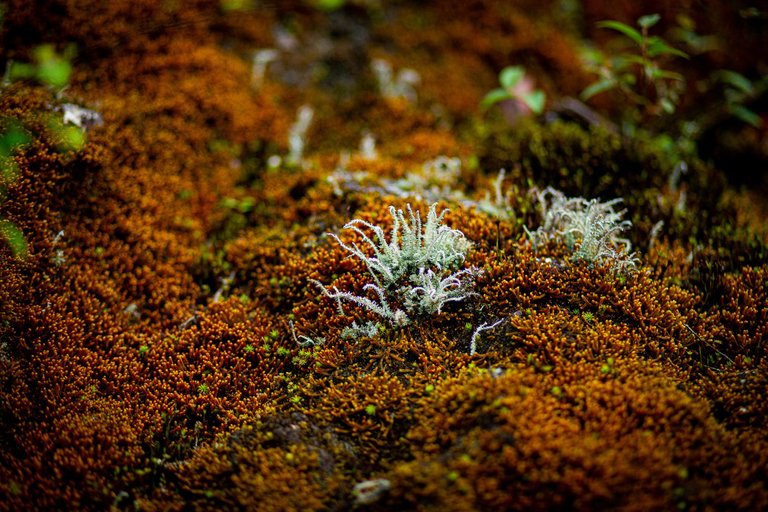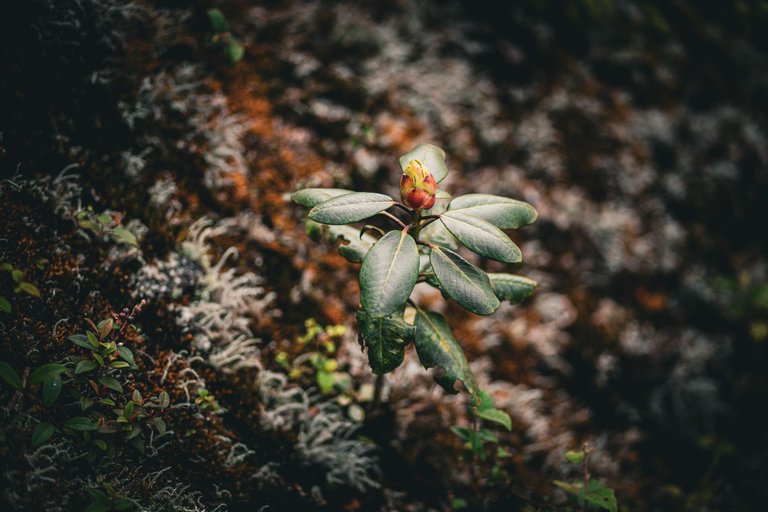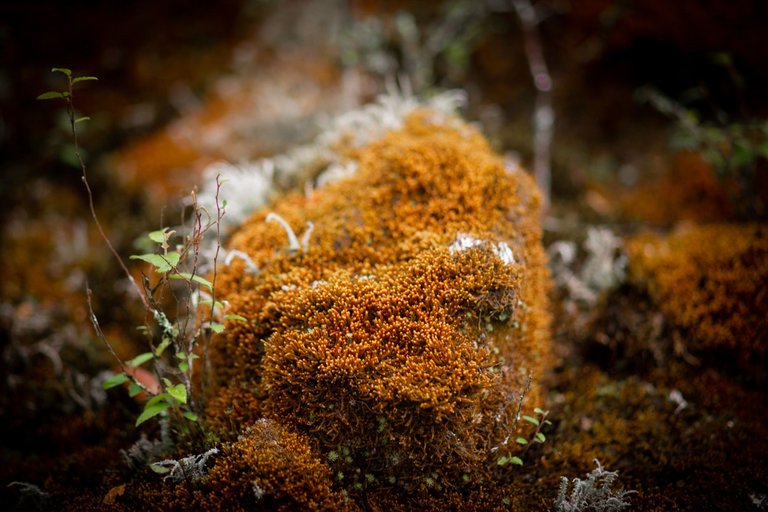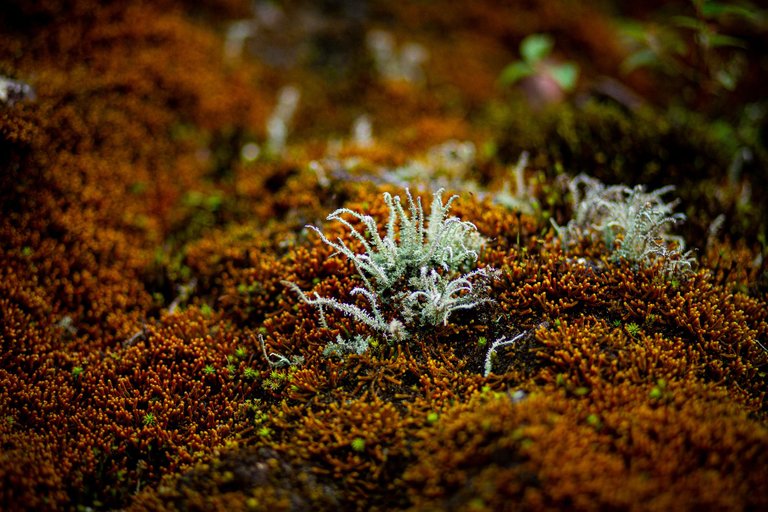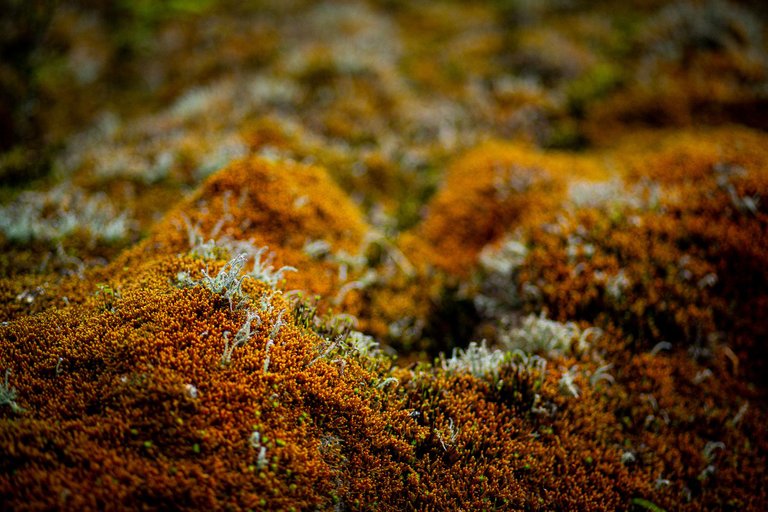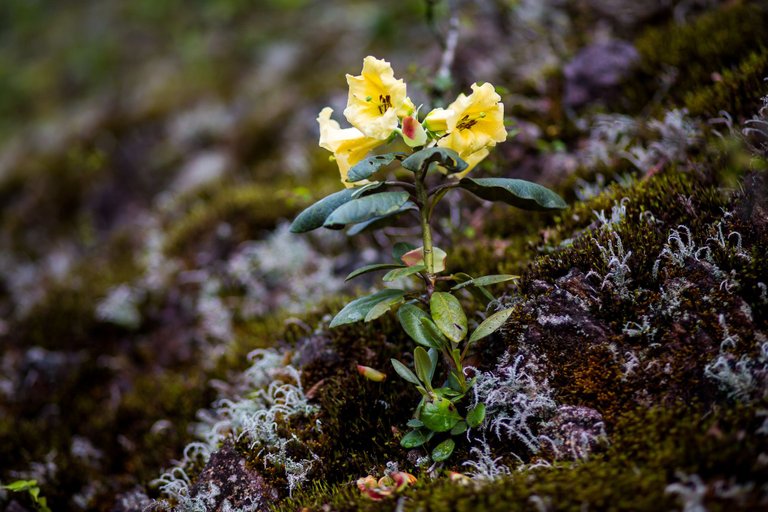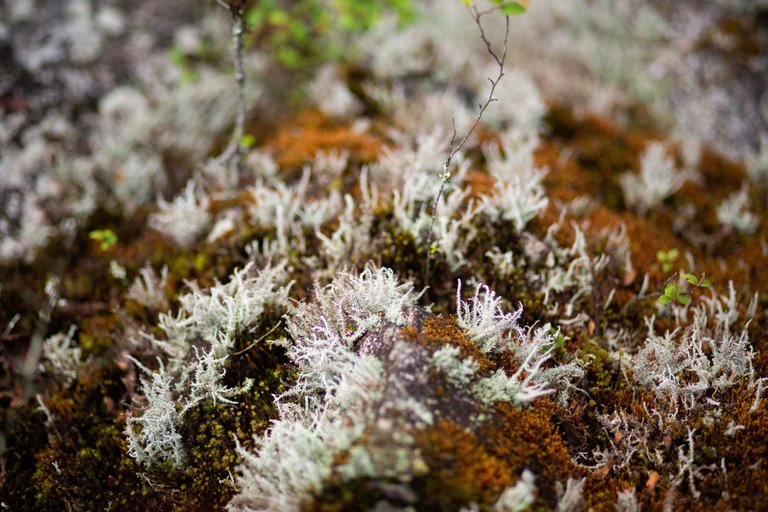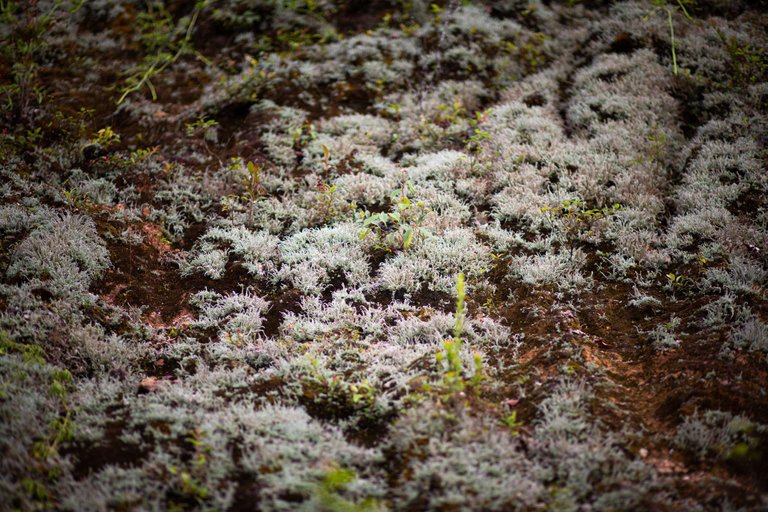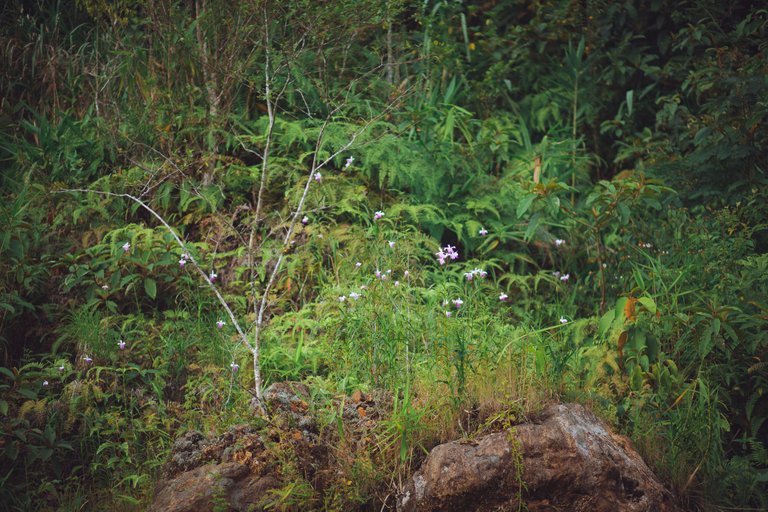 Ngok Linh commune was originally a village of the Xo Dang people. They live scattered along a stream in the middle of the valley and on the high mountains. They live in simple houses on the slopes of the mountains and they make their living mainly by growing rice and going to the forest. With the mountainous terrain, they had to spend a lot of effort to cultivate the majestic terraced fields. I noticed that, here, people walk a lot because they don't have motorbikes. They walk a long distance to go to the fields, go to the forest or children walk dozens of kilometers to go to school. They are small but very strong people.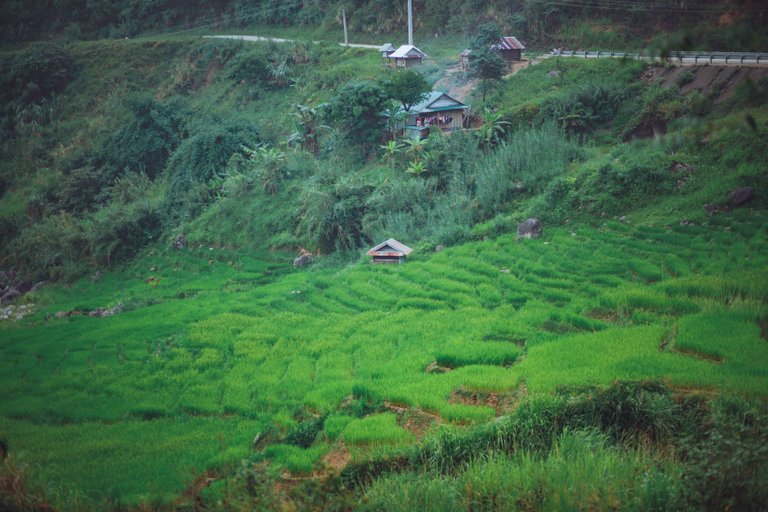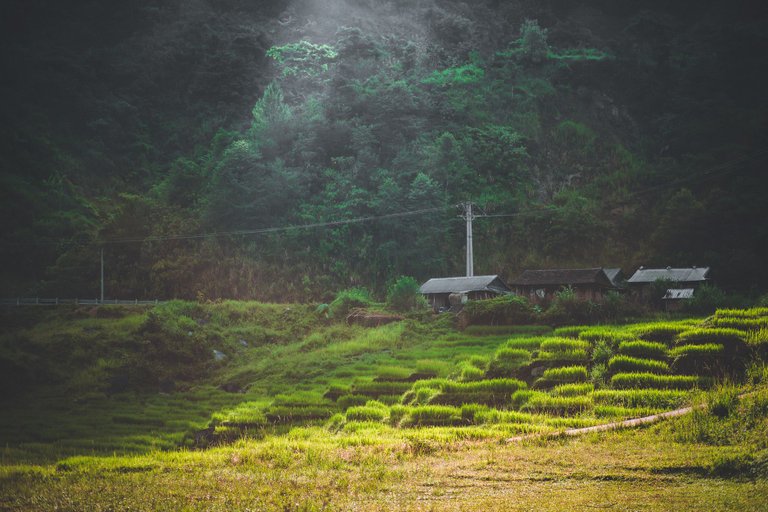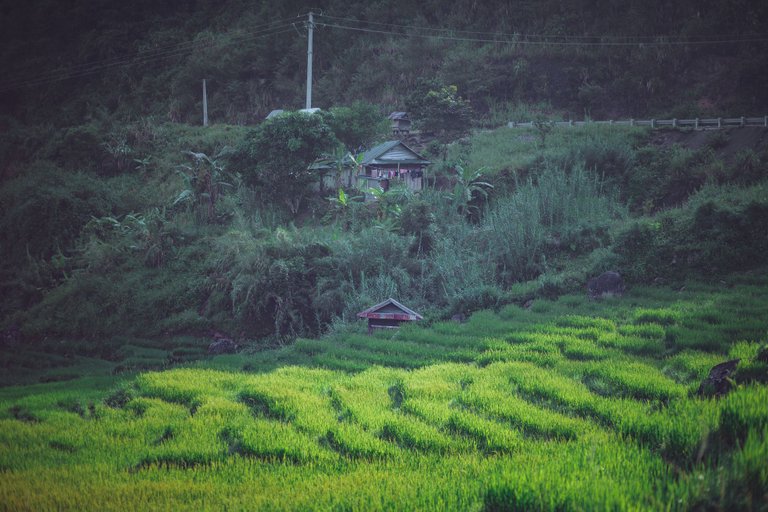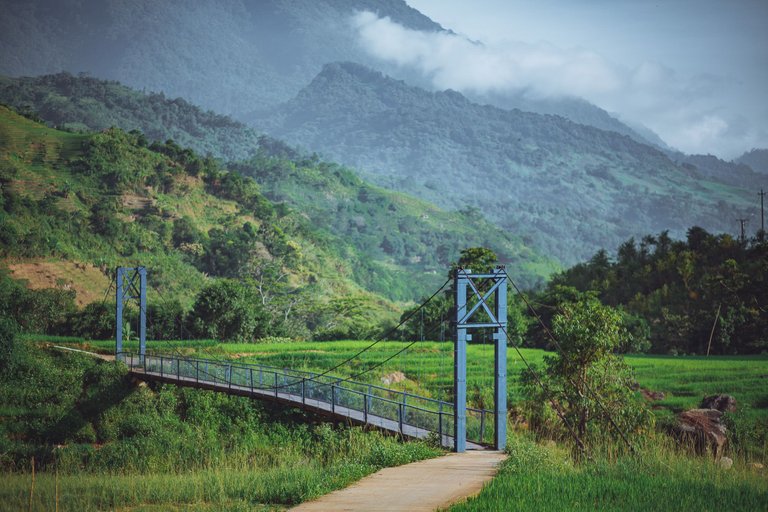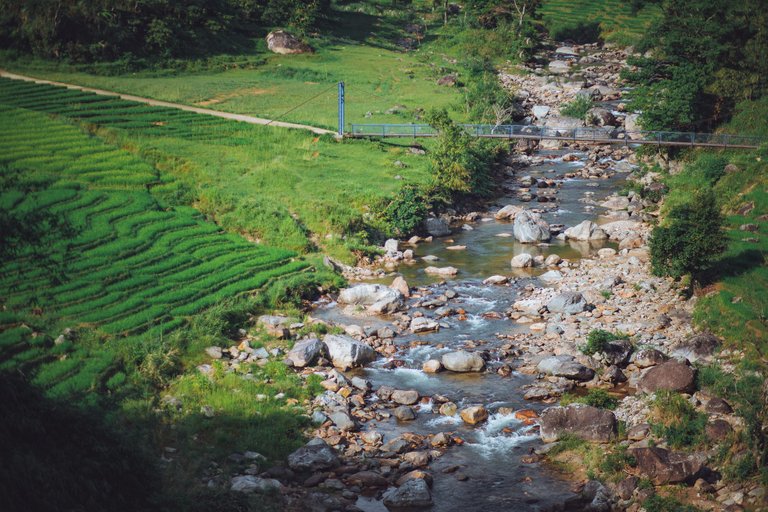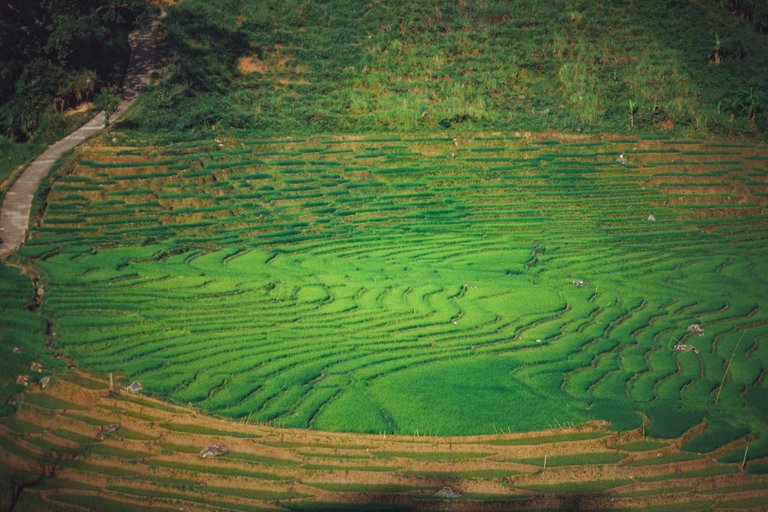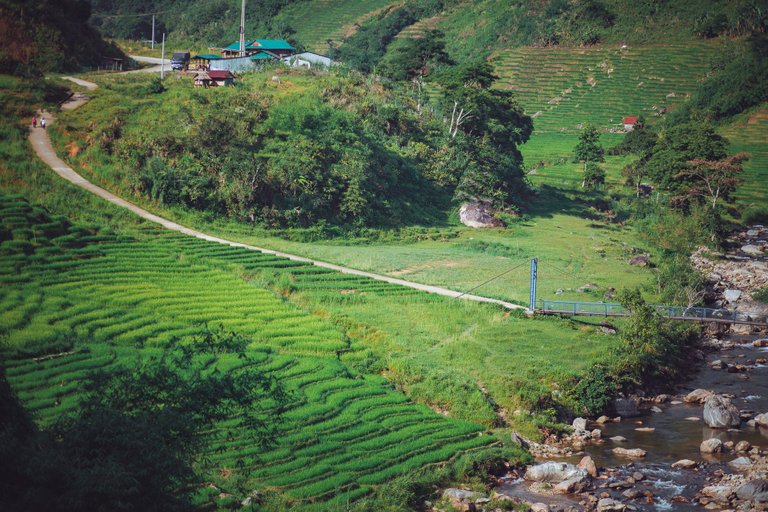 We got there around 4pm. With beautiful natural scenery, there are many beautiful camping sites there. We ended up choosing a flat lawn next to a stream for our camping ground. With a convenient location like this, we don't have to worry about back pain because there is a grass carpet there, and we easily find firewood for the campfire and have clean water for washing food and cooking. In addition, this is also an ideal place for sightseeing with meadows, streams, suspension bridges, villages, terraces, mountains,... Overall we were lucky to find a perfect camping spot.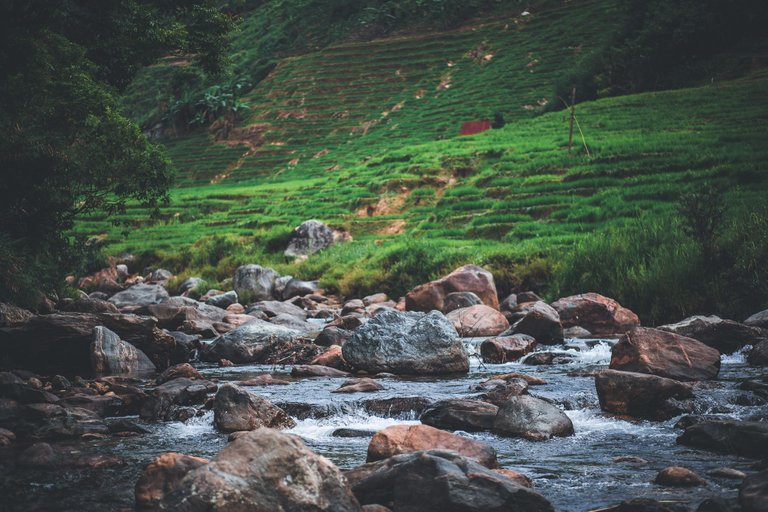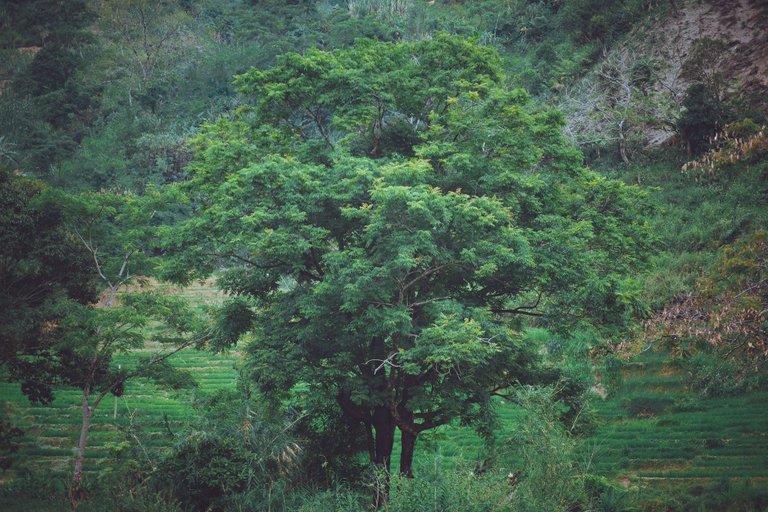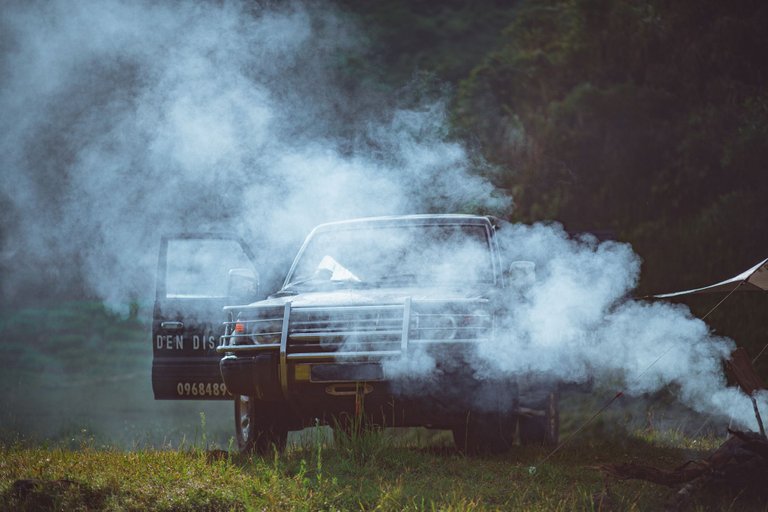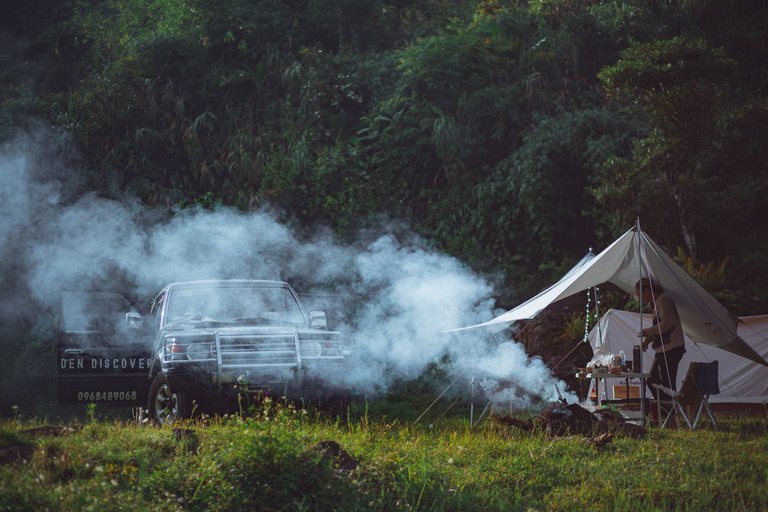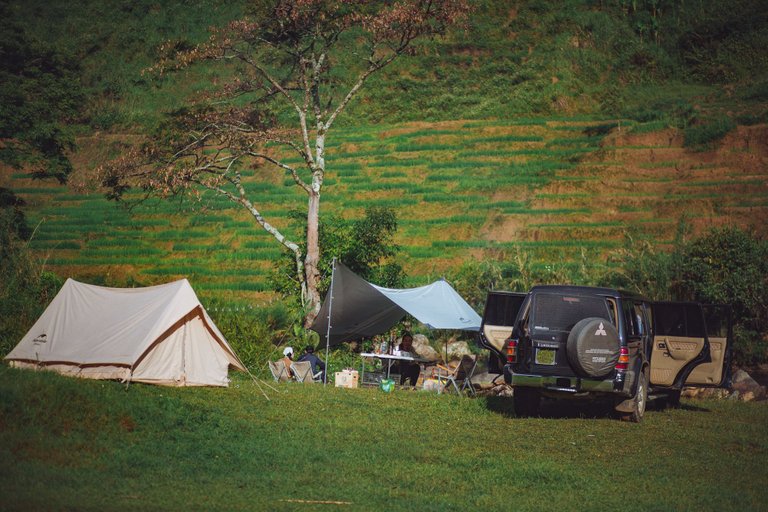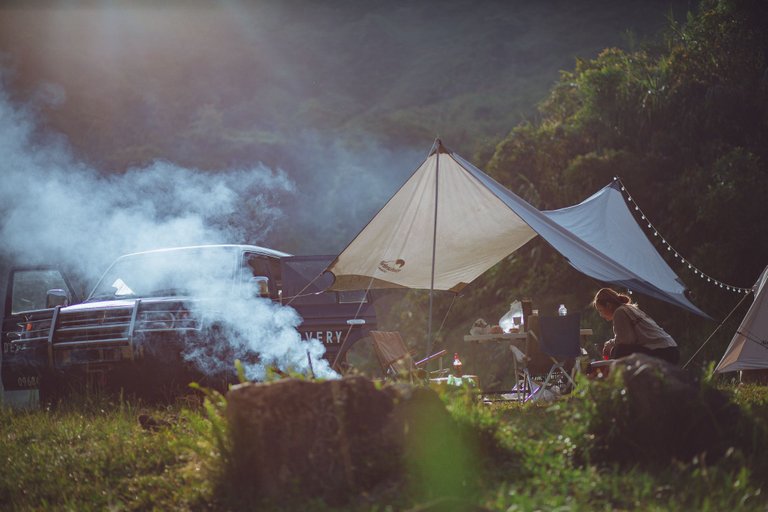 What could be more wonderful than relaxing by a stream in the vast natural space to enjoy your favorite dishes. When night fell, it was already very cold, but that made us enjoy the campfire even more. And the murmuring stream put us into a good night's sleep. In the early morning, a layer of fog covers everything, and when the sun rises, everything starts to appear, the sound of streams and birdsong brings a feeling of peace. When the dew drops on the top of the rice plant, the dragonflies are enjoying the morning sunlight, the local people have started their new working day, the children go to school, they work and go in groups, looks really peaceful.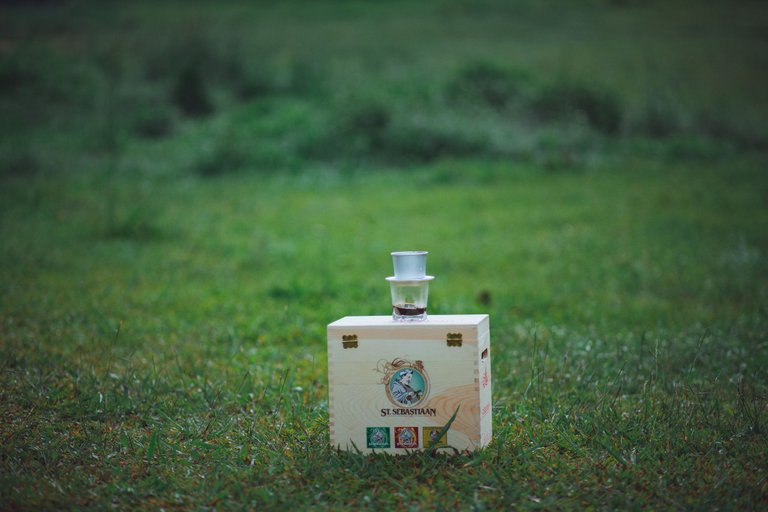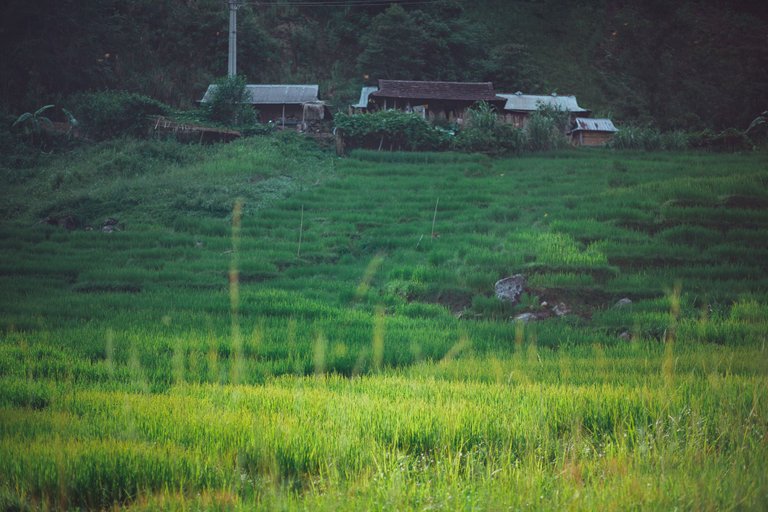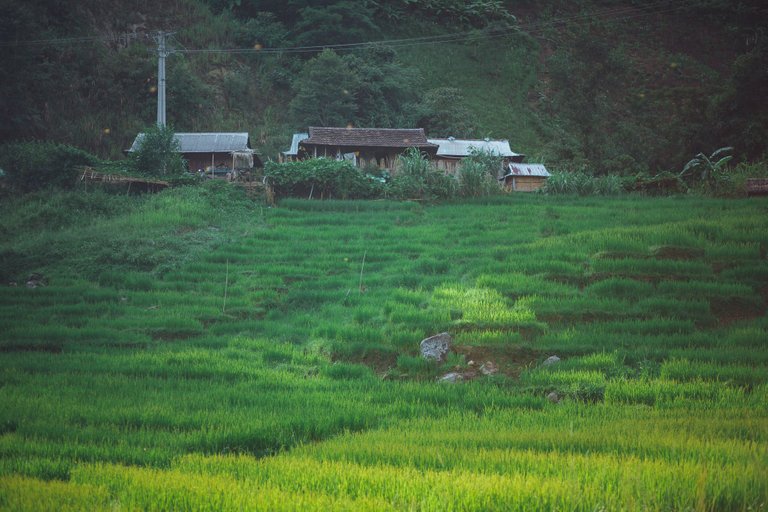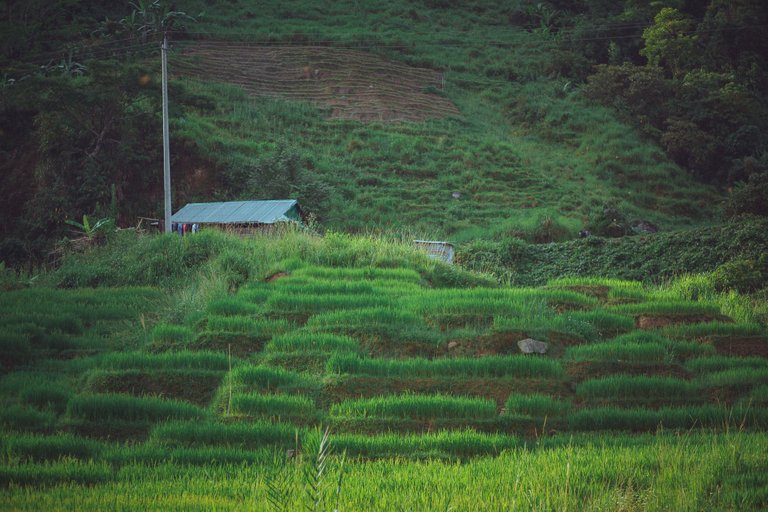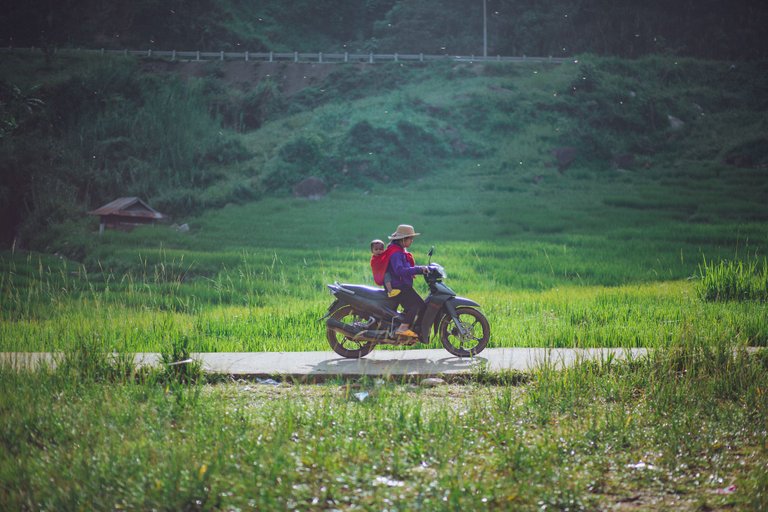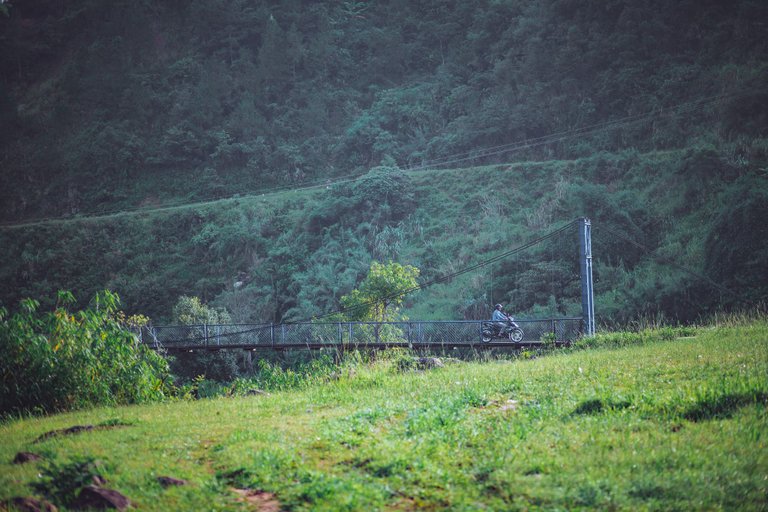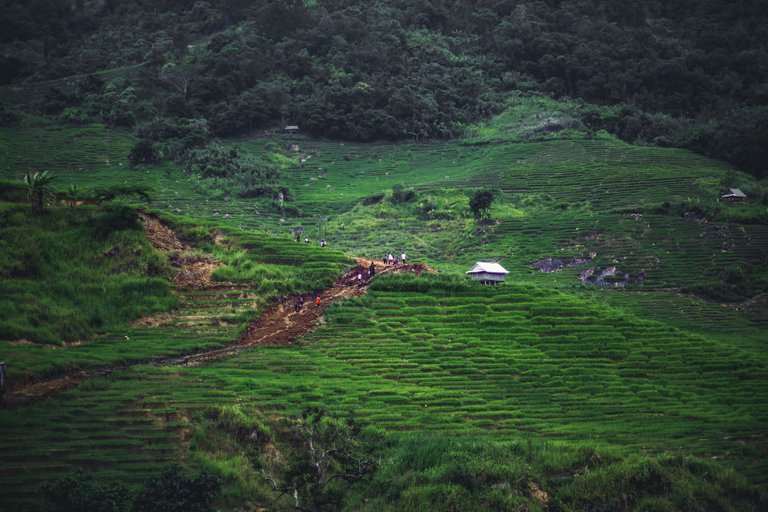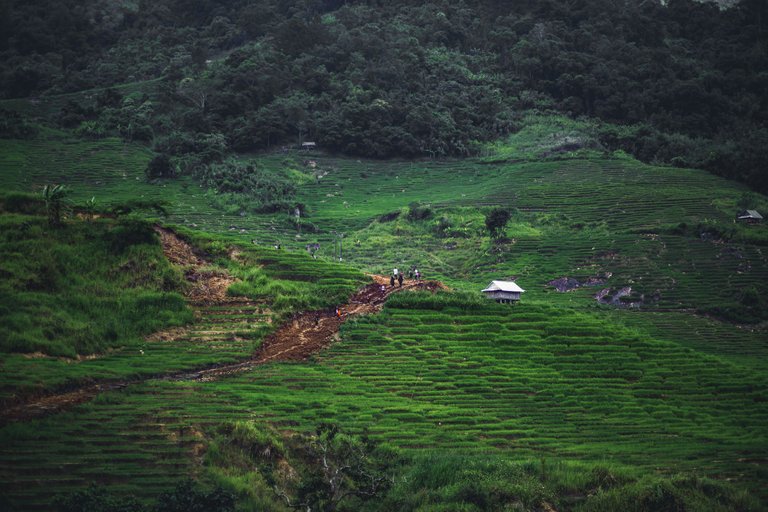 Besides of busy working schedule, you should arrange some time to do this kind of camping trip. I'm sure you'll find a lot of fun and peace. For me, this is always my favorite way to find and refresh myself. Thank you very much for taking time to read my post. Wish you a nice day.
You can reach me through:
---
---