A wonderful forest bath in the early morning
What is forest bathing? Perhaps when first hearing this concept, a lot of people will wonder what it is. When I talk about it, many of my friends think that the forest bath is going to the forest to bathe. Bathing can be a part of the forest bath, but it is not all. Forest bath is the activity of entering and immersing ourselves in the forest to awaken, improve and enhance our senses. Besides, it also brings a lot of other benefits in terms of physical and mental health. Try it a few times, and I'm sure you'll see a lot of benefits from it.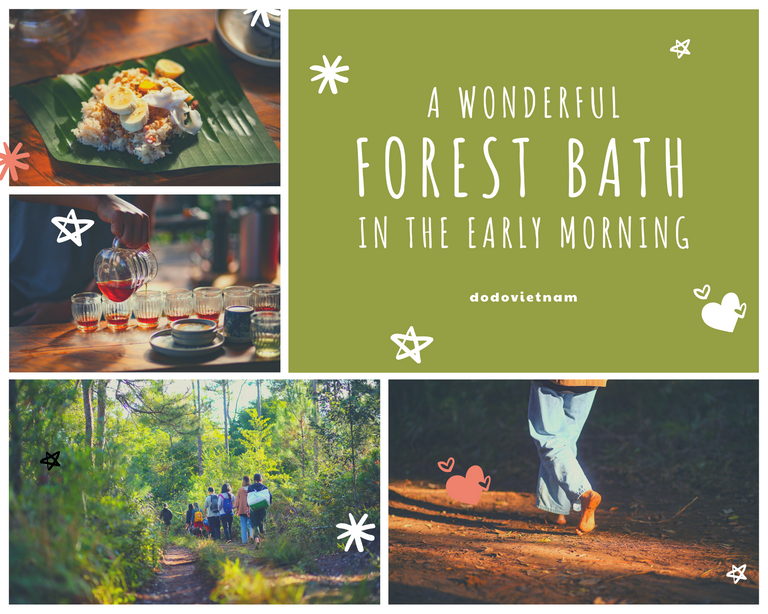 Today is the first day of the week, me and my friends have decided to do forest bath again to boost energy for a new working week. We are fortunate to live in a mountain town, Mang Den, where the forest area is still very large and primeval so we can easily do the forest bath. We chose a pine forest close to the farm of one of my friends.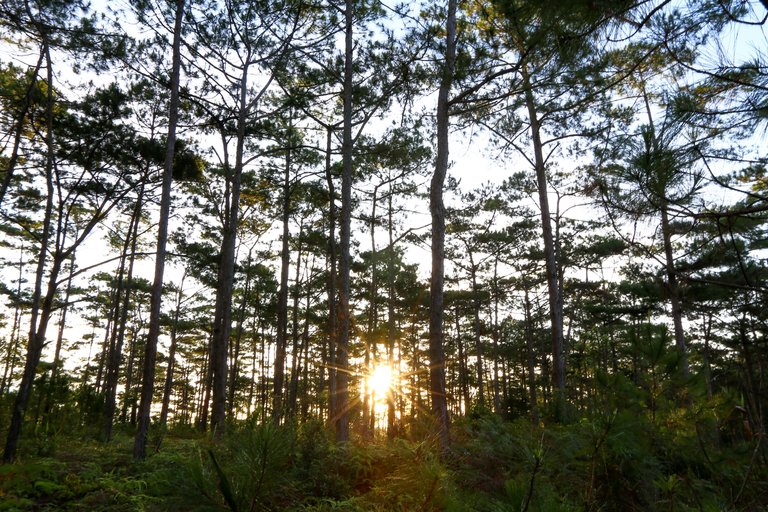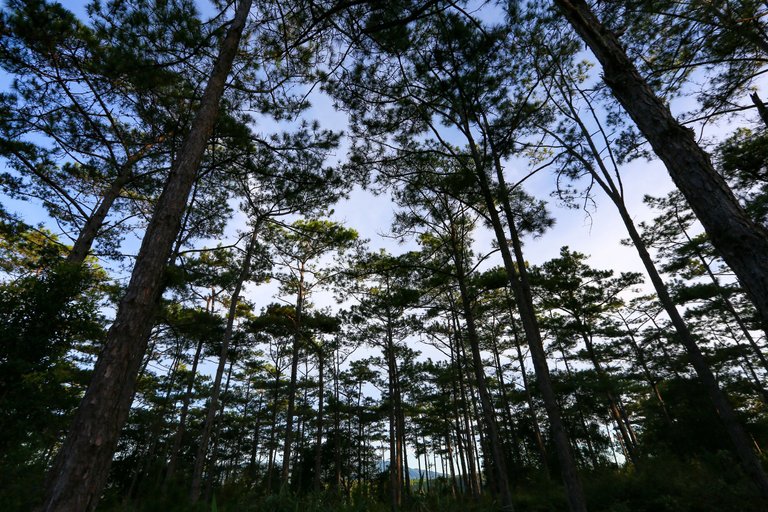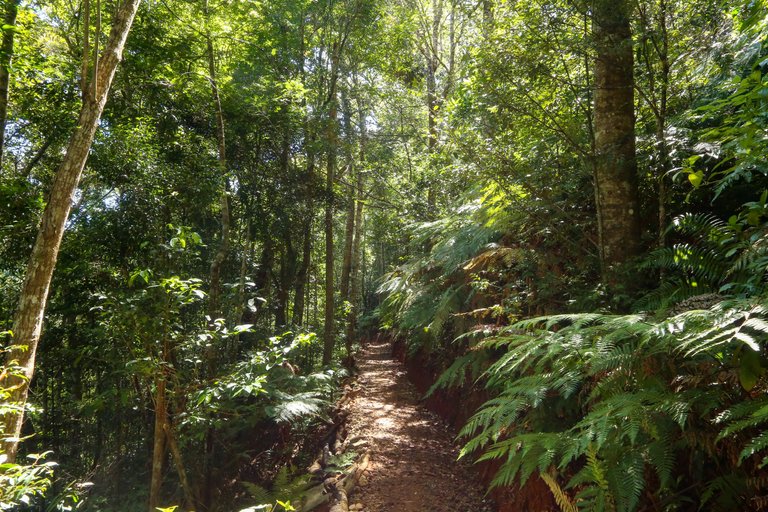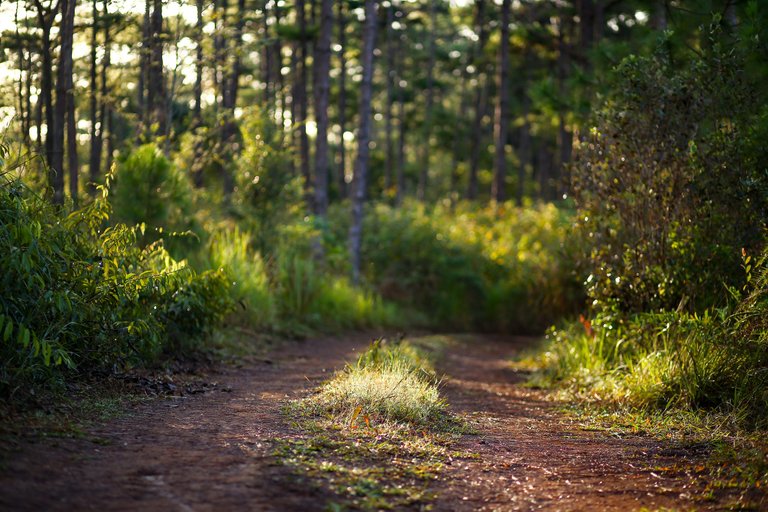 We started our forest bath journey at 5:30 am, when it was starting to get light. The feeling of walking in the forest when the sun starts to rise and the warm rays pass through the trees is wonderful. We walked along a dirt road nearly 4 km long. It sounds pretty exhausting, but no, I could call it a journey of joy, peace and energy.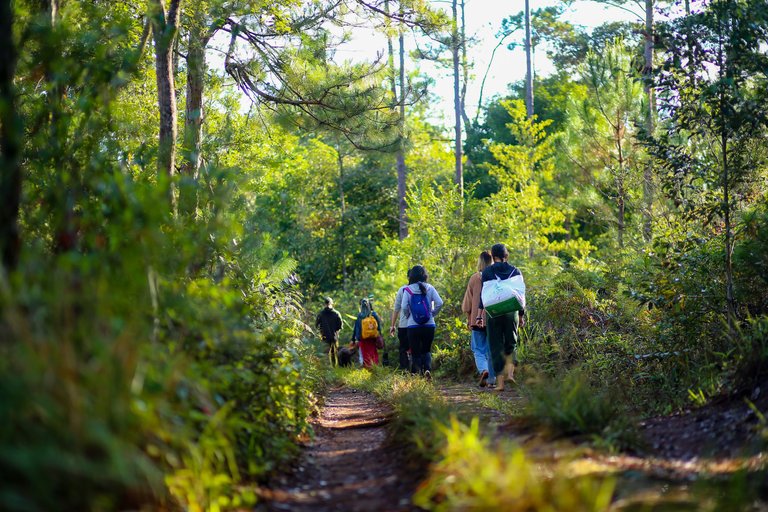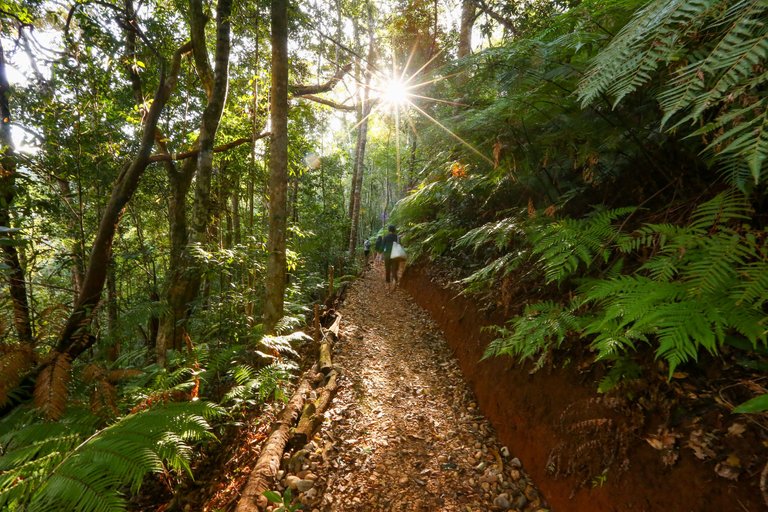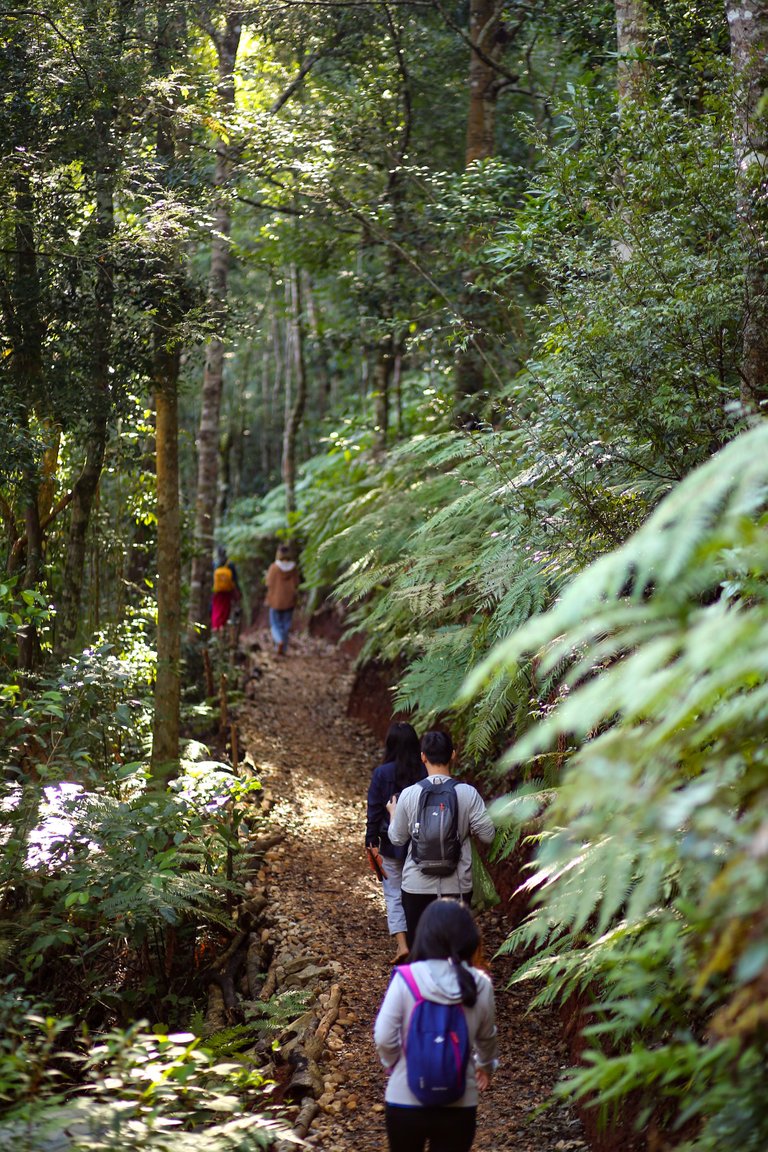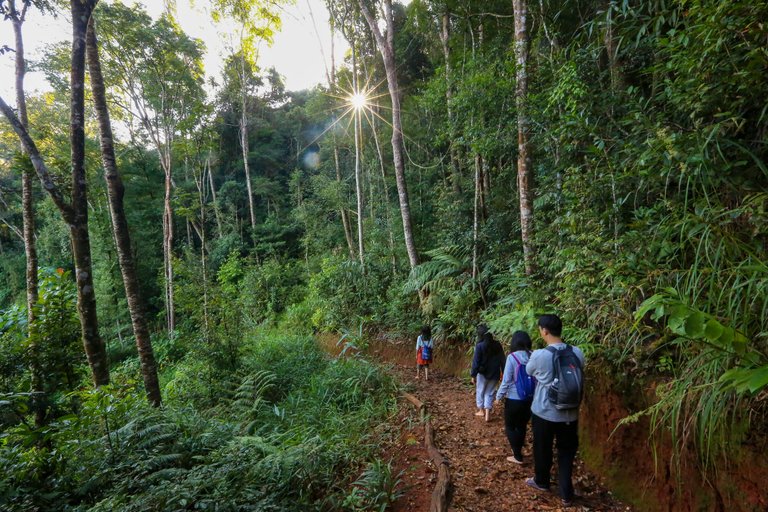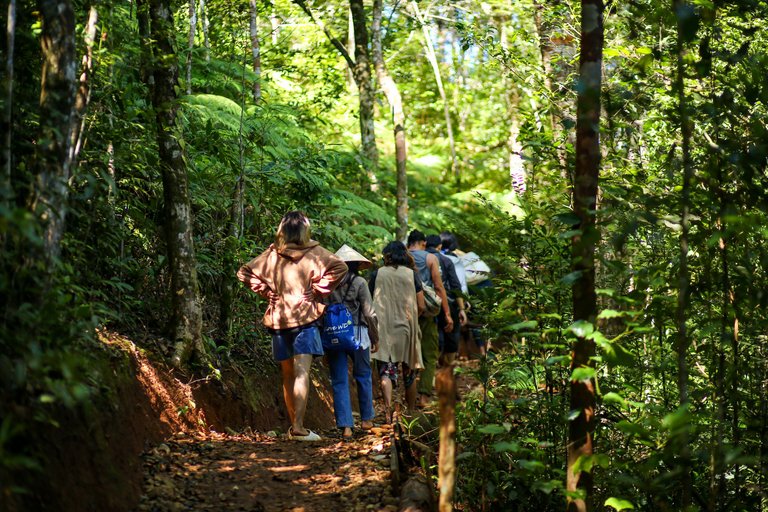 One of the best things to do during a forest bath is to go barefoot. This will bring your senses closer to nature, so they can be better awakened and improved. For those who are not used to walking barefoot in the woods, you may feel pain in your feet. It is a sign that your stamina has decreased. Be patient and keep practicing, you will get used to it and become more comfortable with it. And I am sure after that you will love the feeling of walking barefoot on the ground. I feel like my feet get massaged every time I go barefoot, and the connection with nature is amazing.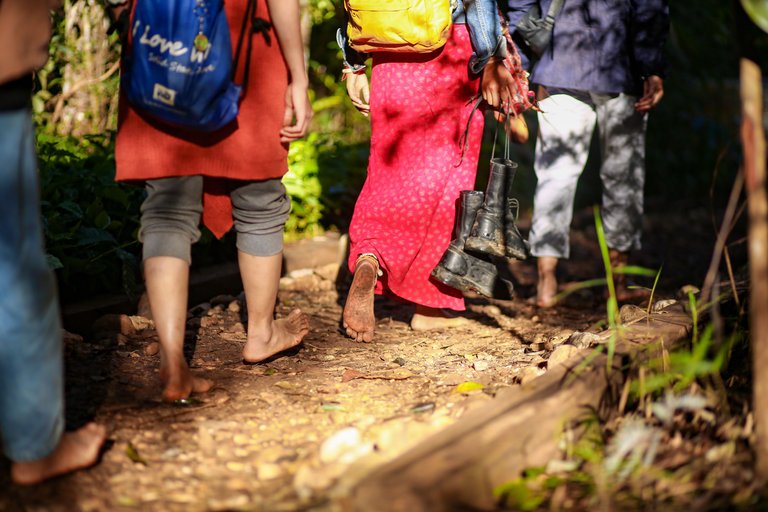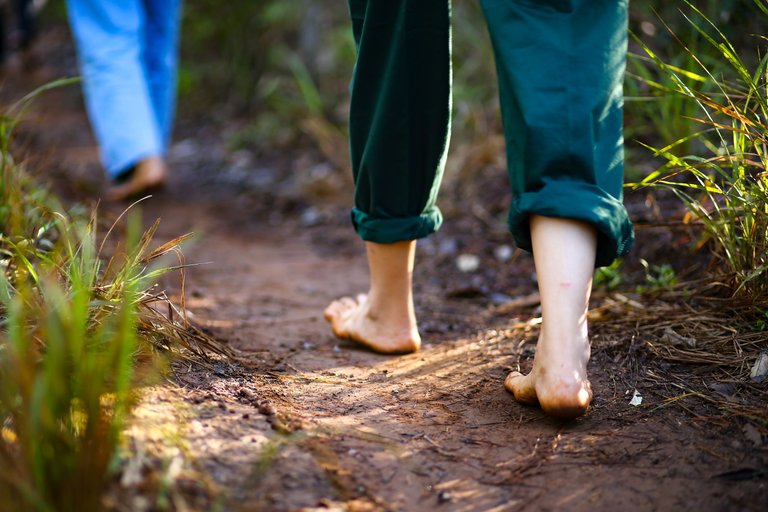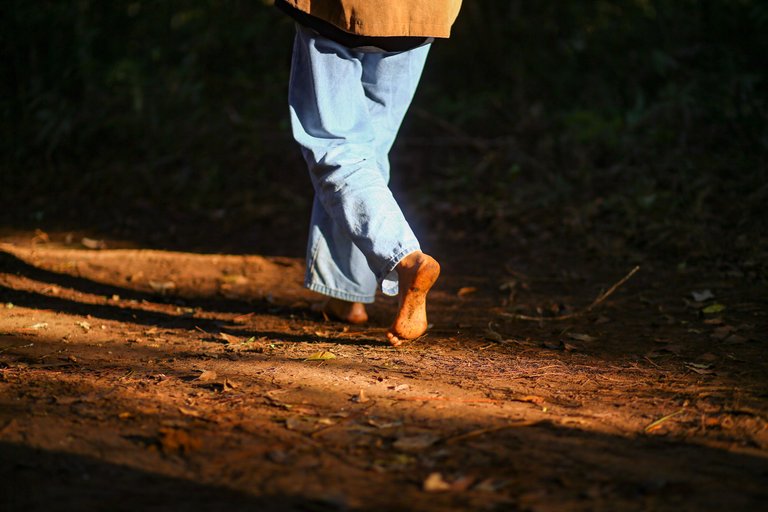 After we had hiked through the forest, we decided to stop by the farm of one of our friends. He has a pretty special farm. He grows coffee in the forest. You may wonder if coffee grown in the forest has a high yield and good quality. I had similar questions. And he helped me understand that growing coffee in the forest will not yield high because coffee trees have to compete for nutrients in the soil with other forest trees. But it is that harshness that creates the excellent quality for it combined with the year-round cool climate in Mang Den.
This is the entrance to his house, his house is deep in the woods.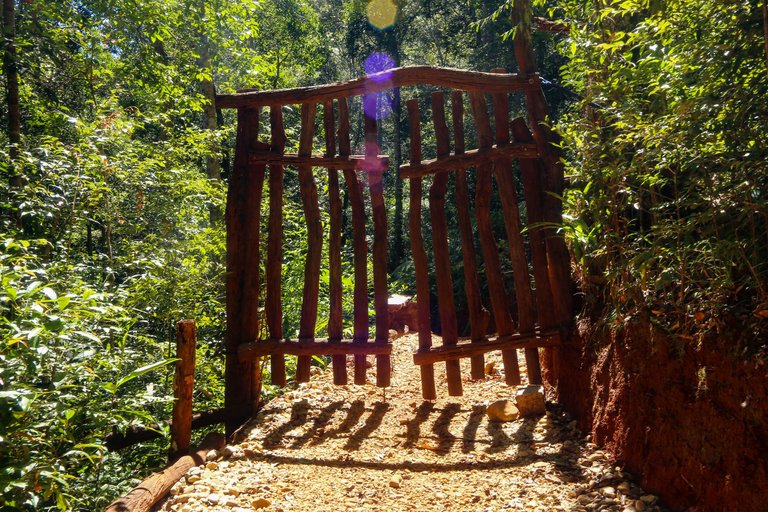 Because of walking barefoot in the woods, we had to wash our feet before entering his house. He also understood that, so he prepared a bucket of water in front of the house for us.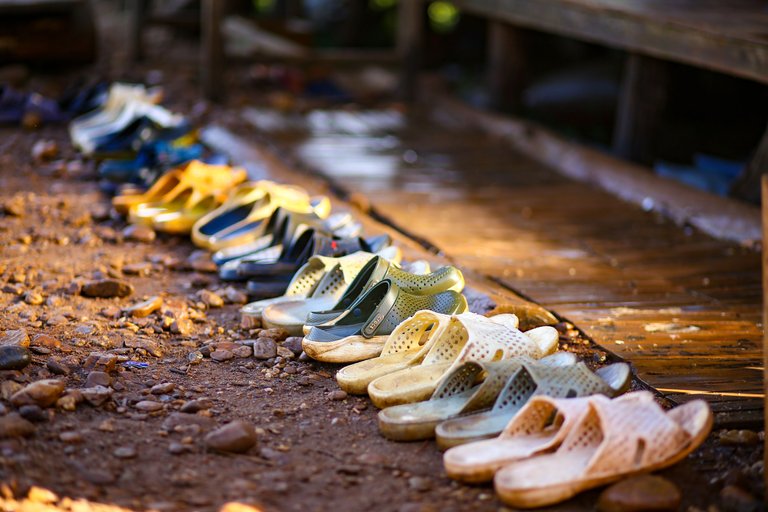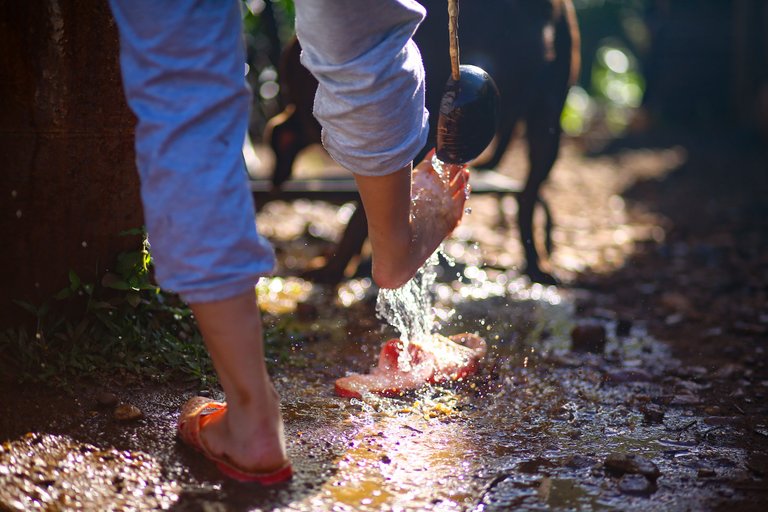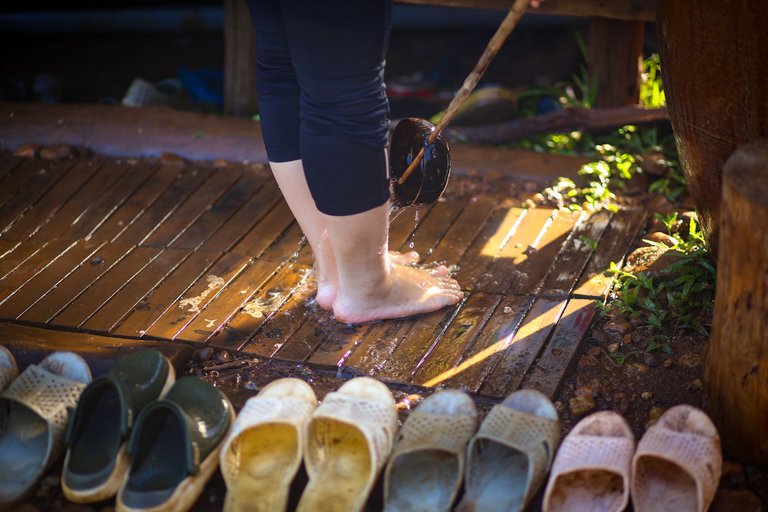 I have a feeling of peace every time I enter his house.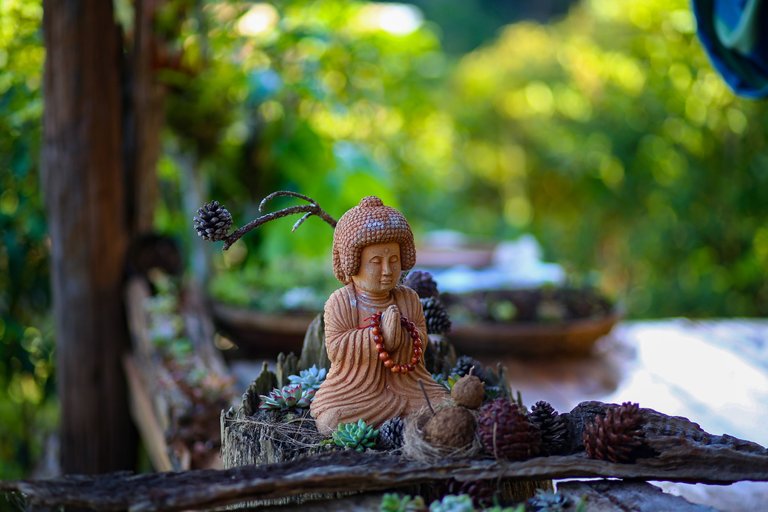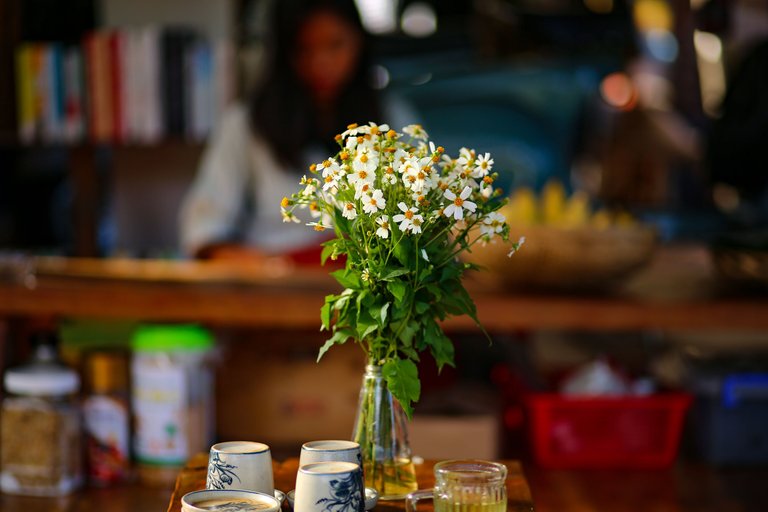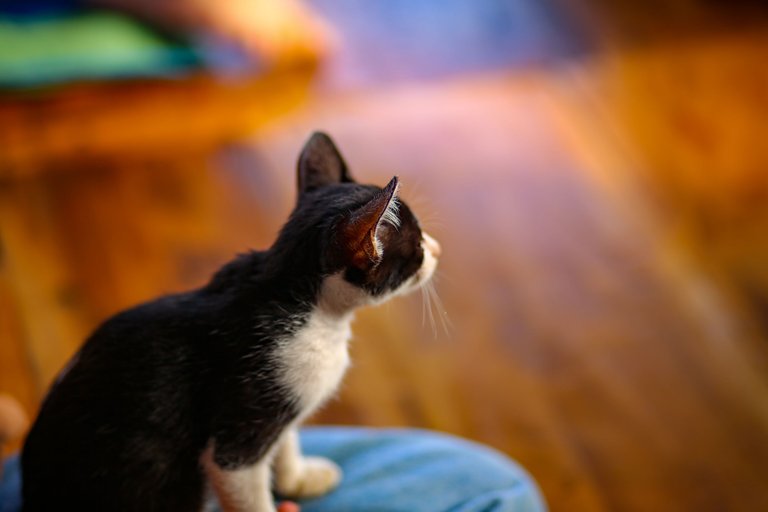 Knowing we were going to visit, he prepared breakfast for us. Being a vegetarian, he prepared for us a simple breakfast consisting of sticky rice, salted peanuts, bananas, nuts and coconut. Those are just simple foods that are always in his house, but they are very clean, delicious and nutritious. I enjoyed and ate quite a lot, which made the owner of the house very happy.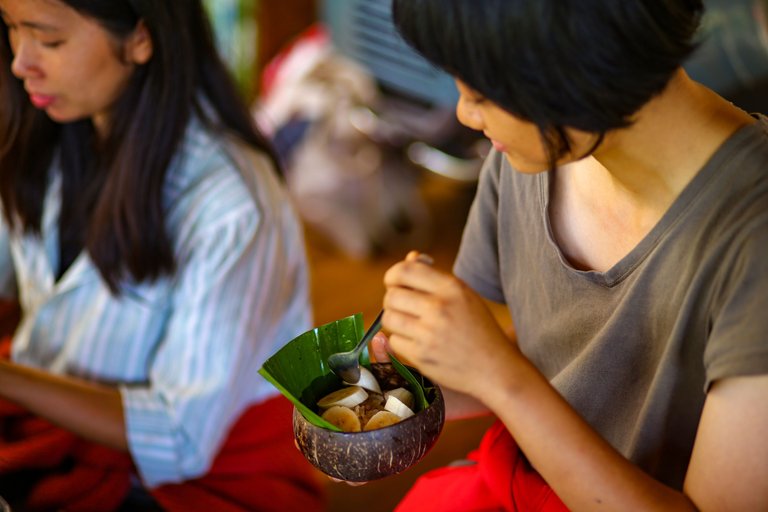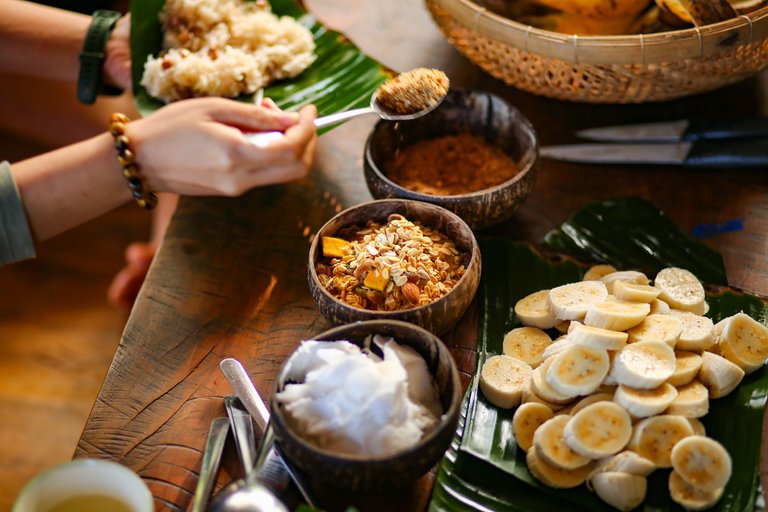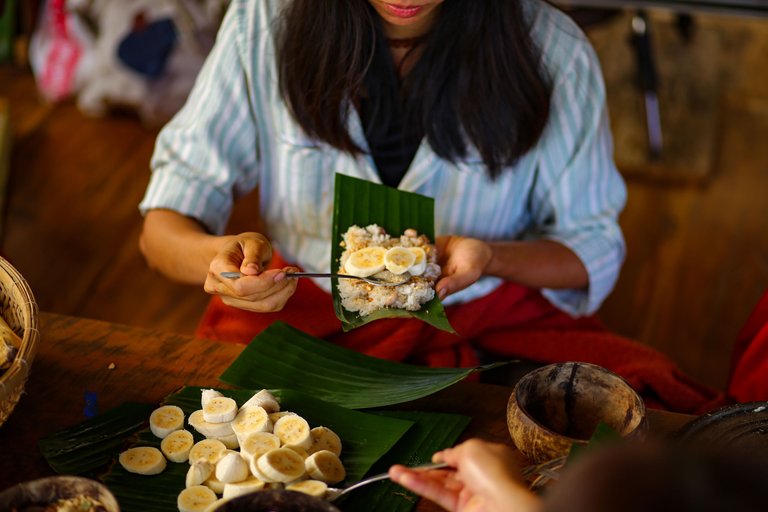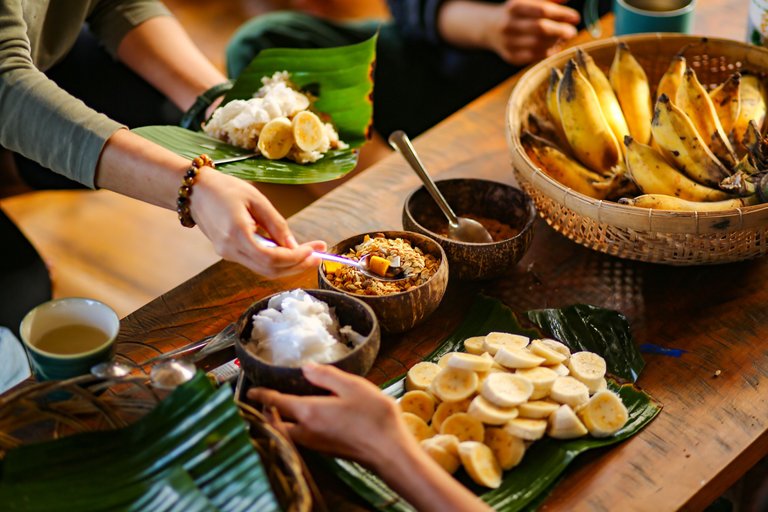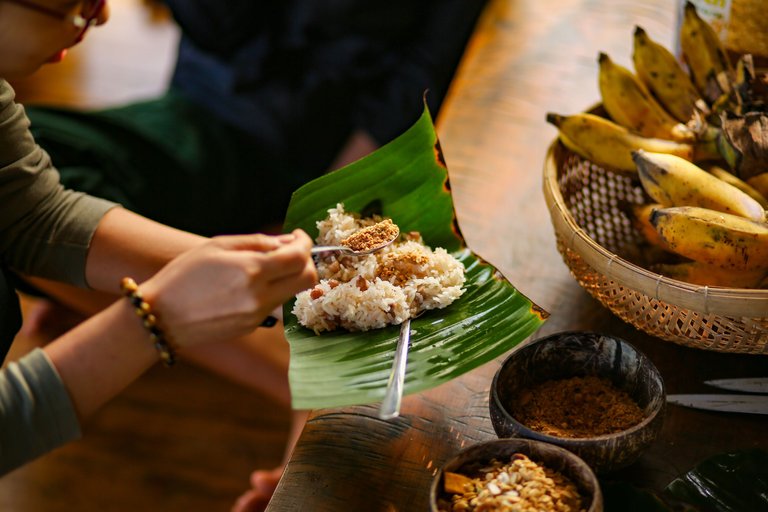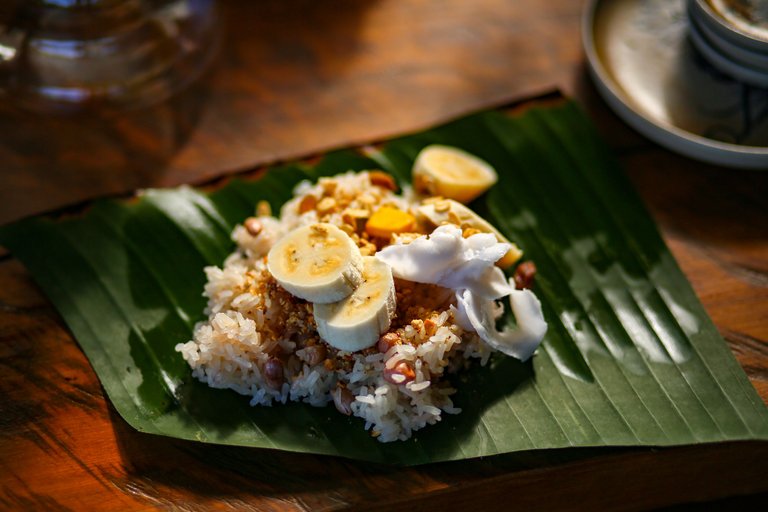 He then offered us coffees before we left. This is coffee that he himself grows and makes right in his farm. After a refreshing forest bath and a filling breakfast, what more could you expect than a good and clean cup of coffee with friends. The aroma of coffee makes the atmosphere even more special in the peaceful space of the forest in the morning.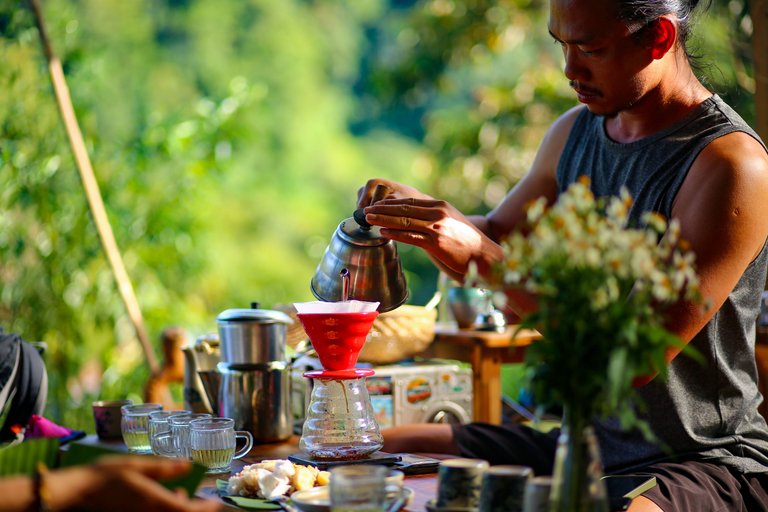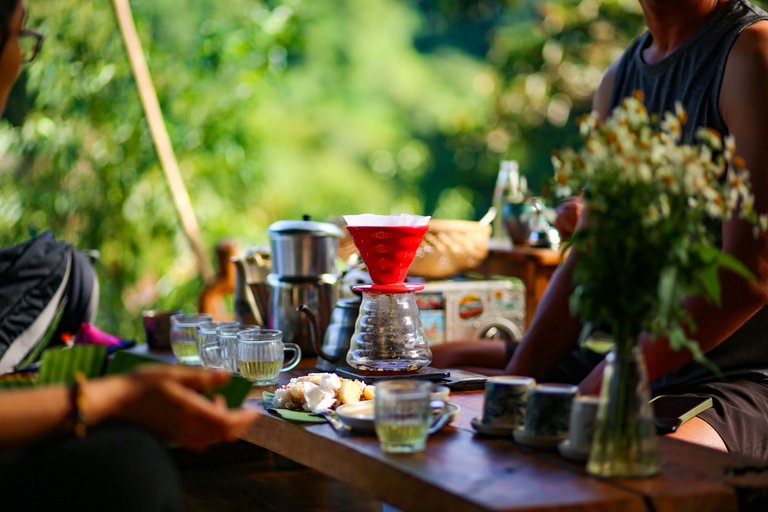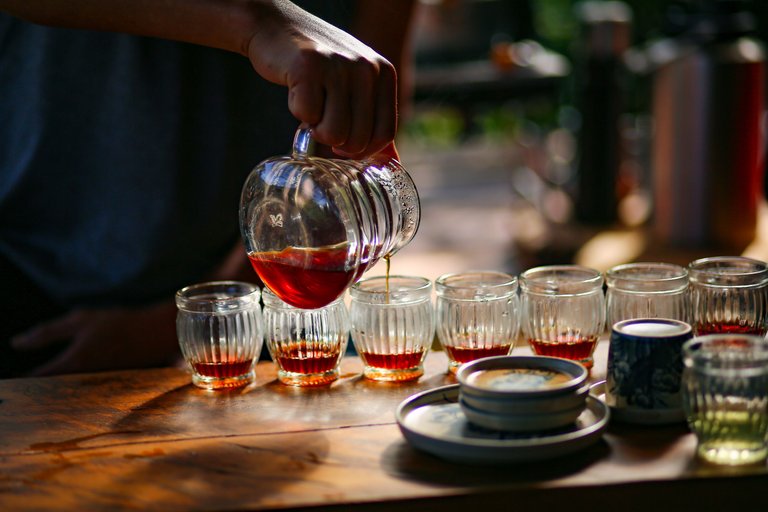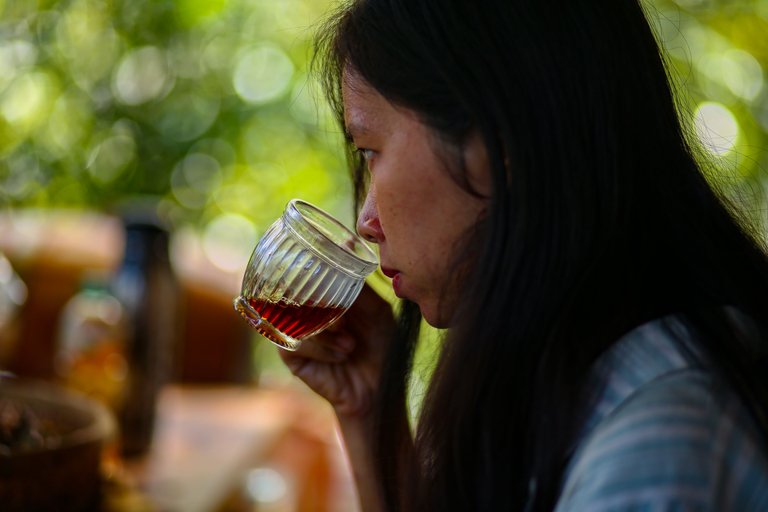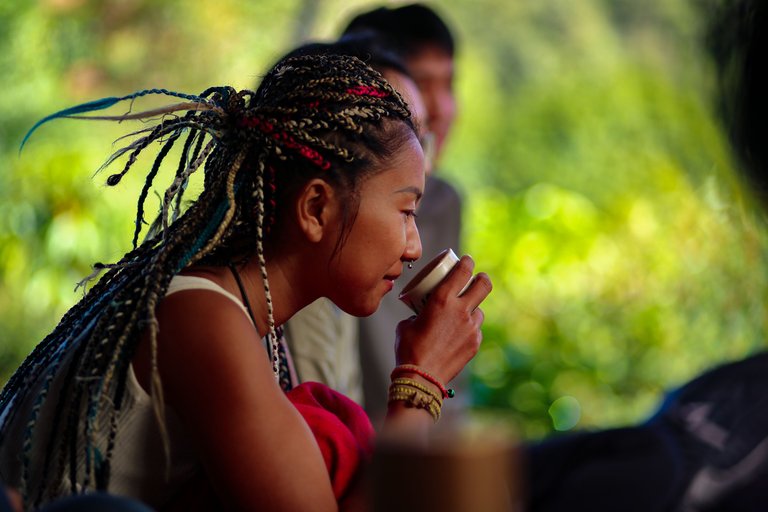 After drinking coffee, we were on our way back to get ready for a new working week. As always, I felt very refreshed and energized after every forest bath. Walk in the forest, breathe in the fresh air, sunbathe, have a healthy breakfast and coffee, meet and chat with close friends. I think I would look forward to nothing more to start a new week full of energy.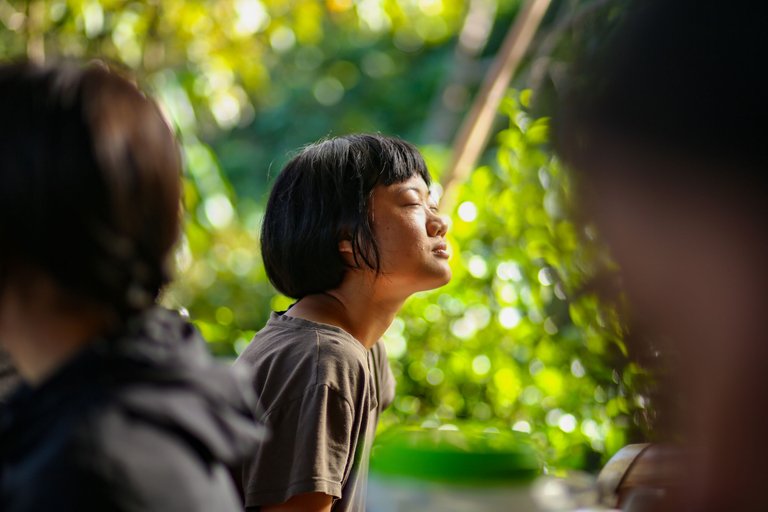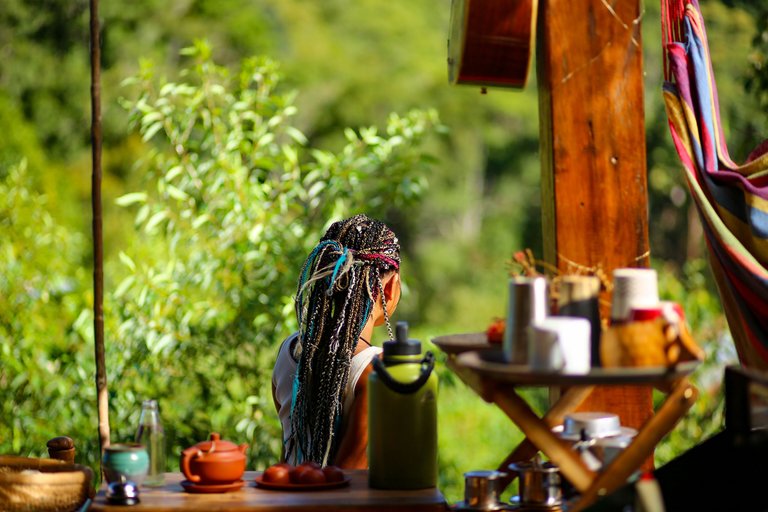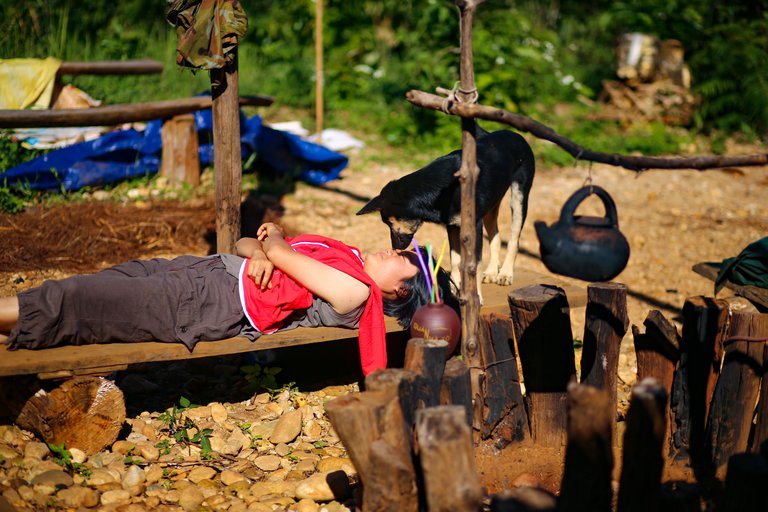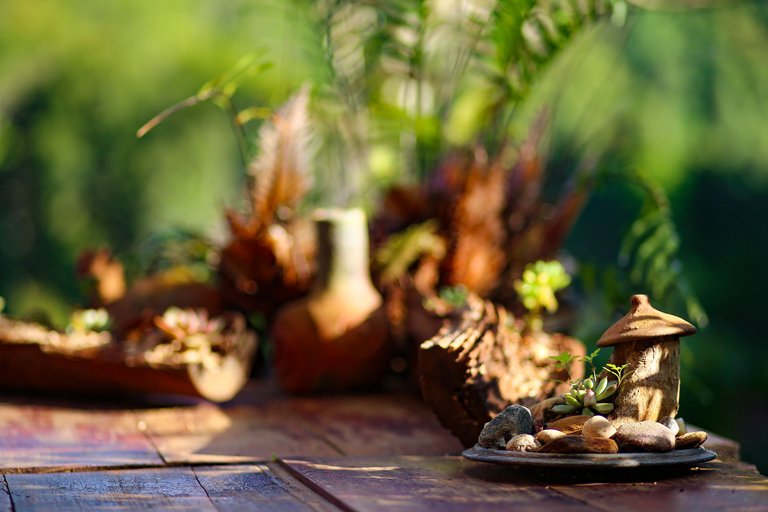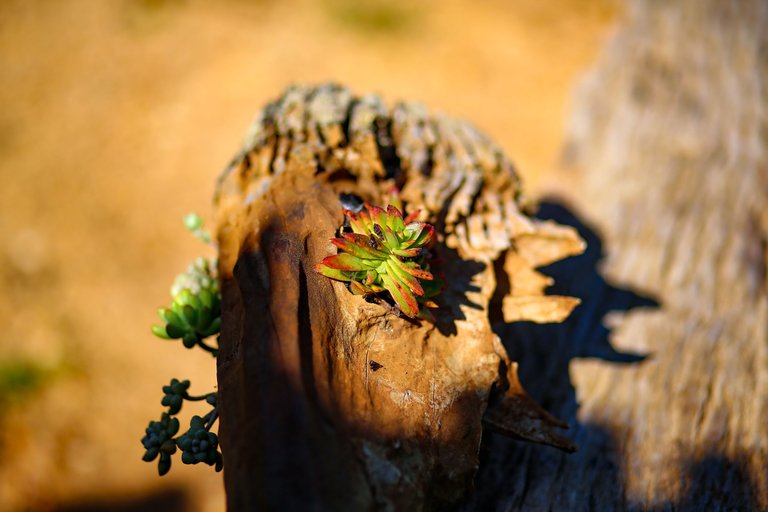 Thank you so much for taking the time to read my post. I hope you also find yourself a place to do and enjoy the forest bath. Wishing you a new week full of energy.
FIND ME ON:
Blog:
https://www.dodobalo.com/
Facebook:
https://www.facebook.com/Imdodohere
Instagram:
https://www.instagram.com/dodo.balo/
Twitter:
https://twitter.com/dodovietnam1
---
---