Boat-shaped Rock Café - A Super Nice View Café
Hello everyone, how do you do today?
Have you had coffee yet? I had my cup of coffee at a cafe with a super nice view. The story is that today my area has a power outage due to a problem in the main power line, you know all the power lines in Vietnam are hanging open. I heard it would take a day to fix that glitch. So I decided to bring my laptop to a cafe on Hai Van Pass, named "Cafe Hon Da Thuyen", which can be understood as "Boat-shaped Rock Café", to work. But it turned out I spent more time exploring that cafe. 😀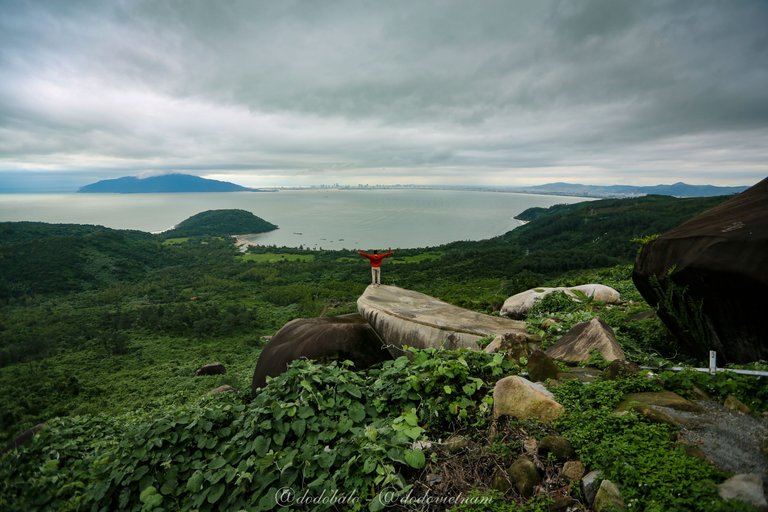 This cafe is located right on the roadside on Hai Van Pass, about 5km from my house. It is built on a cliff, and there is a large rock shaped like a boat there, so it is called "Boat-shaped Rock Café". To get there is also quite easy, from Da Nang city, you drive in the direction of Hai Van Pass, up to the middle of the pass, you notice on the right hand side of the cafe with the name "Café Hon Da Thuyen". Or simply, you can search with the name "Café Hon Da Thuyen" on google map to determine the exact location and route.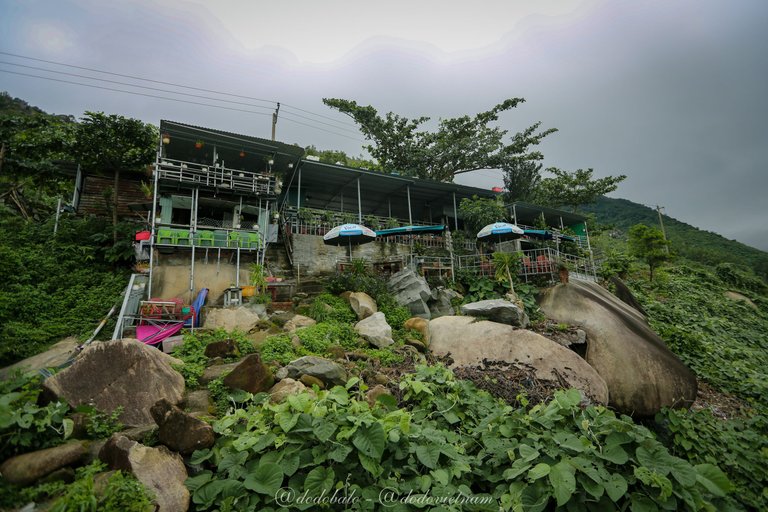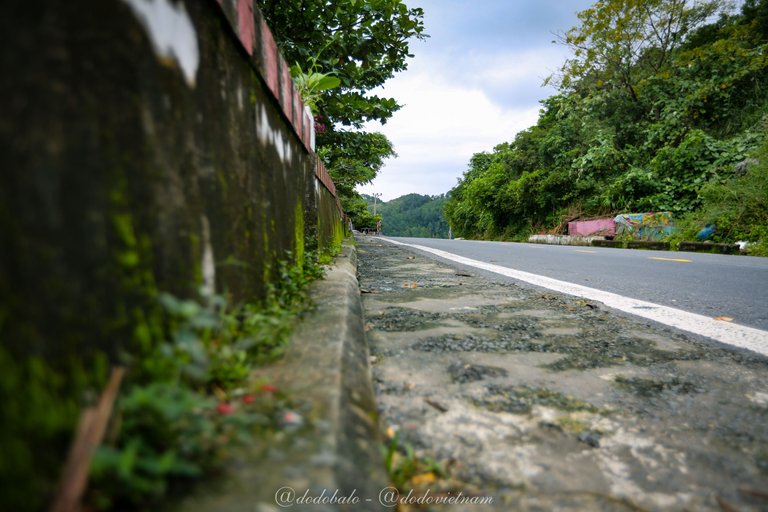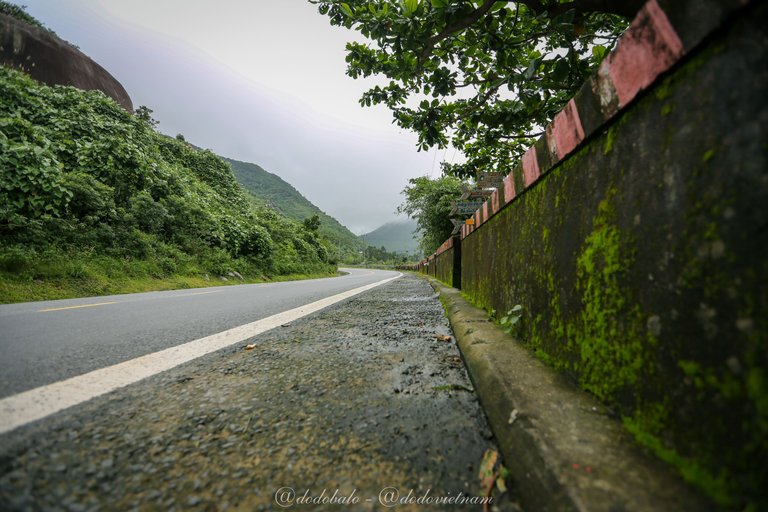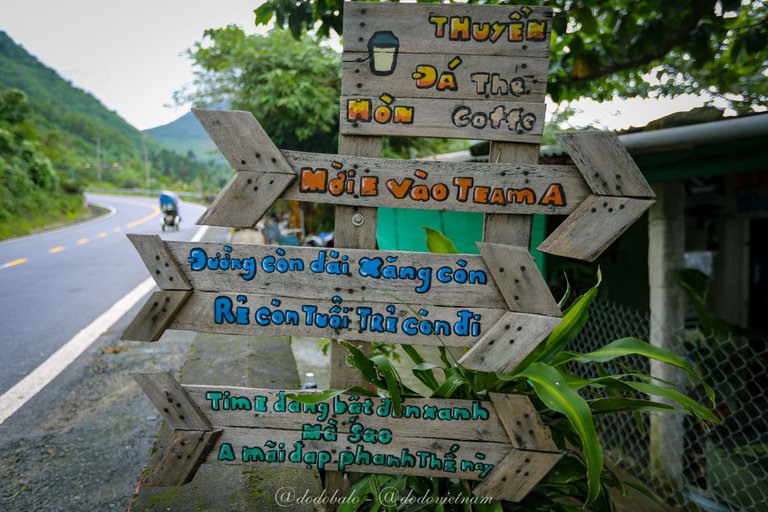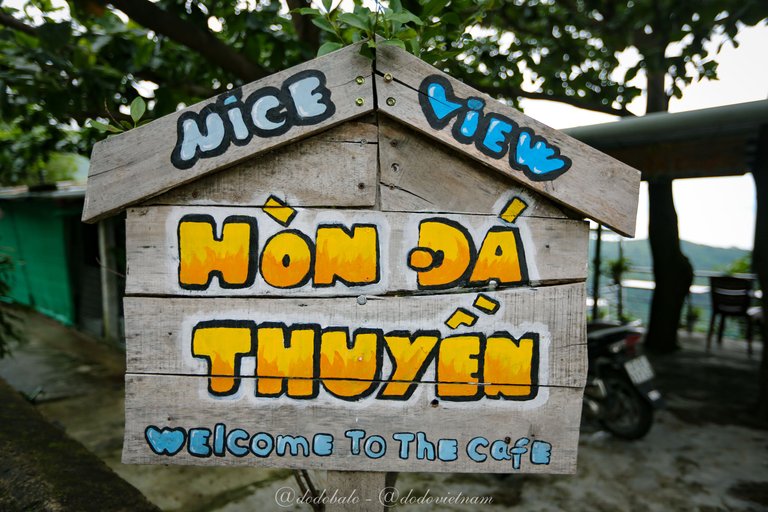 A special feature of this cafe is a large rock shaped like a boat reaching out from the cliff. From there we will have a majestic panoramic view of the city, sea and surrounding nature, making it a beautiful photo spot. This is also what attracts so many people there. I was lucky to get there on a bad day in the middle of the week, so there weren't many people there. On weekends, there will be a lot of people going there, making the cafe full, and you have to wait in long lines to be photographed with that boat-shaped rock. So my advice to you is to go there midweek to check-in.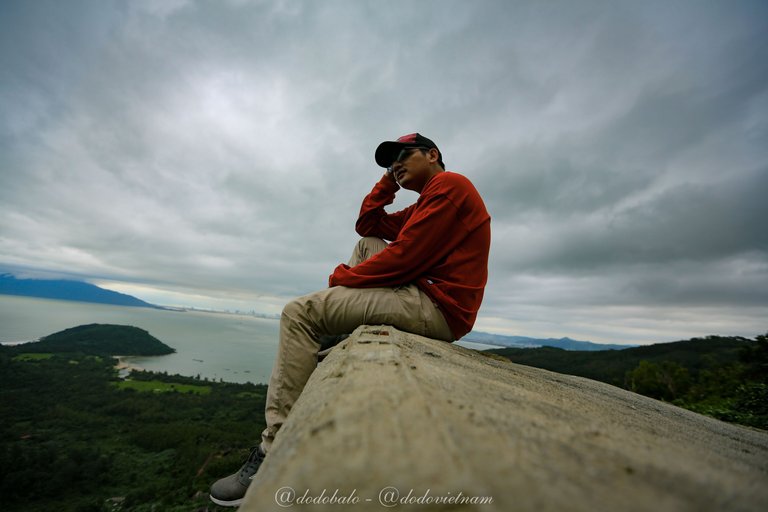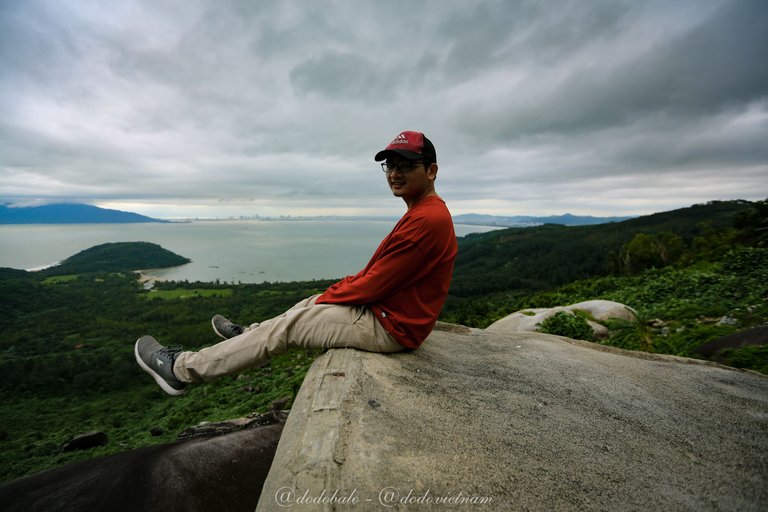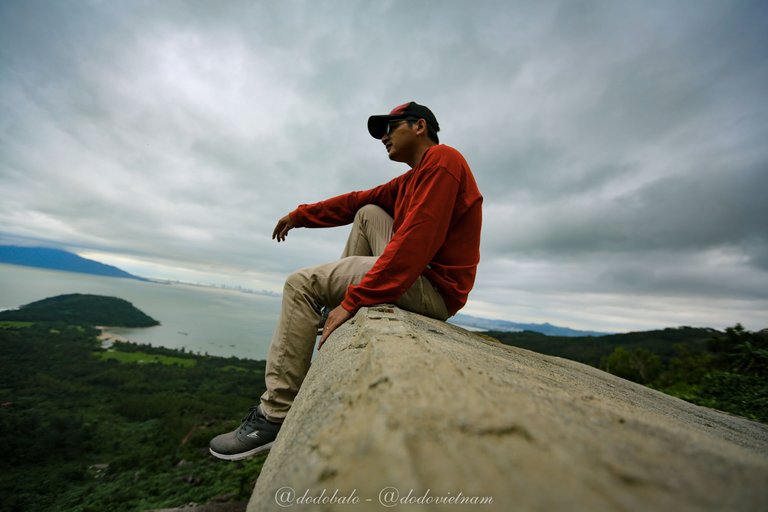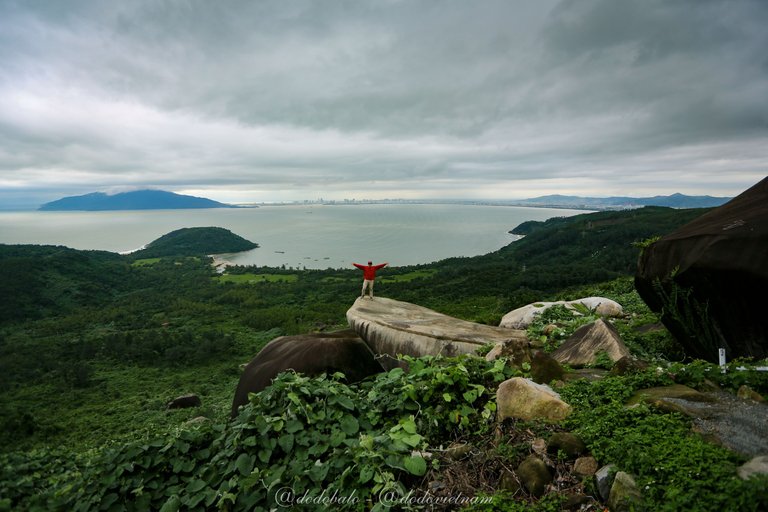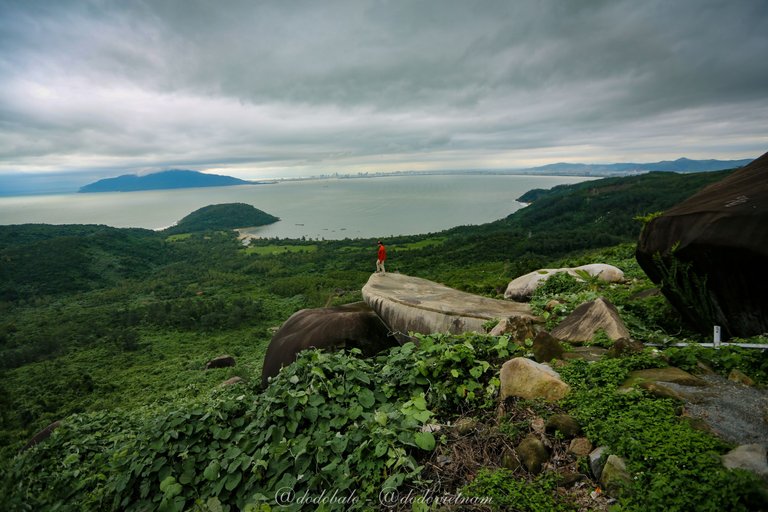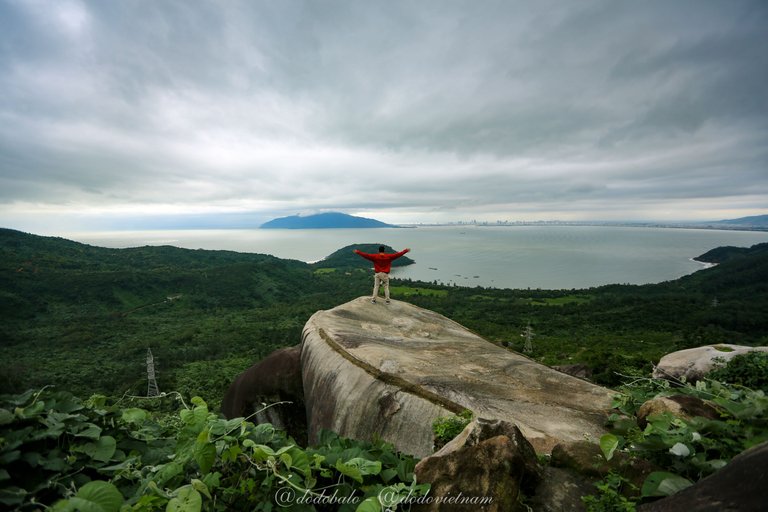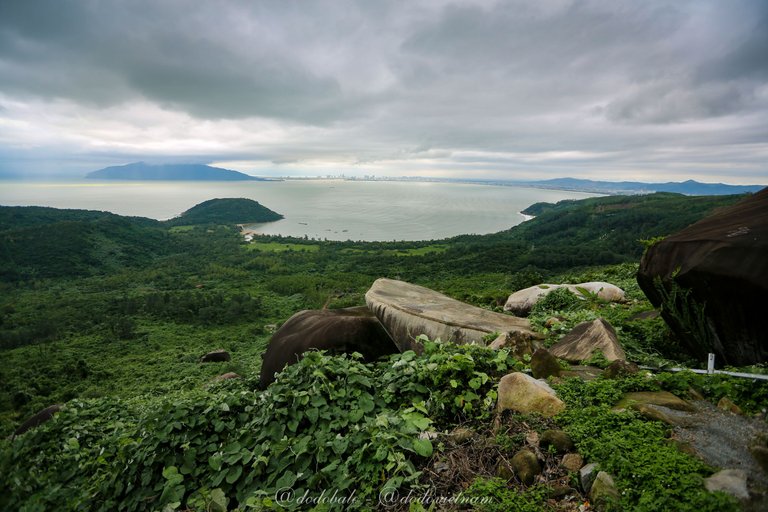 In addition, it is also a great place to relax, sip a cup of coffee, watch the beautiful nature around. Perched right on a cliff with mountains behind, valleys, sea and city in front, that cafe is the perfect place to enjoy the view. You can go there to relax, listen to music, read a book or simply chat with friends, and especially it will be an ideal dating place for couples with romantic surroundings and cool weather year round.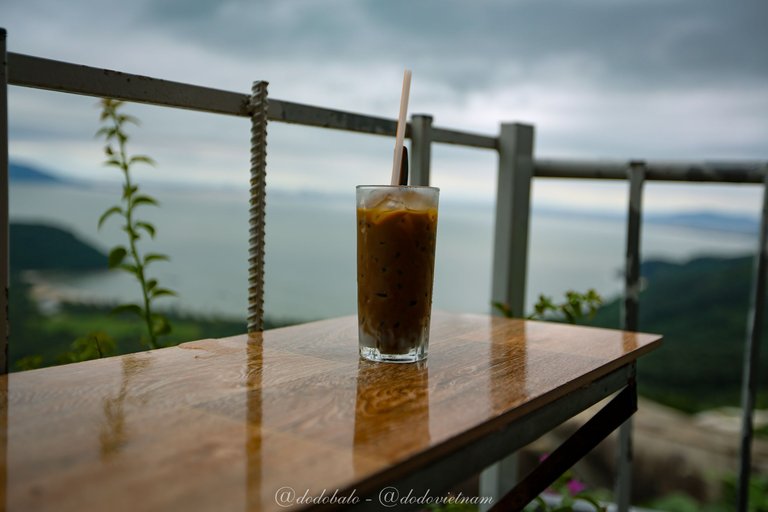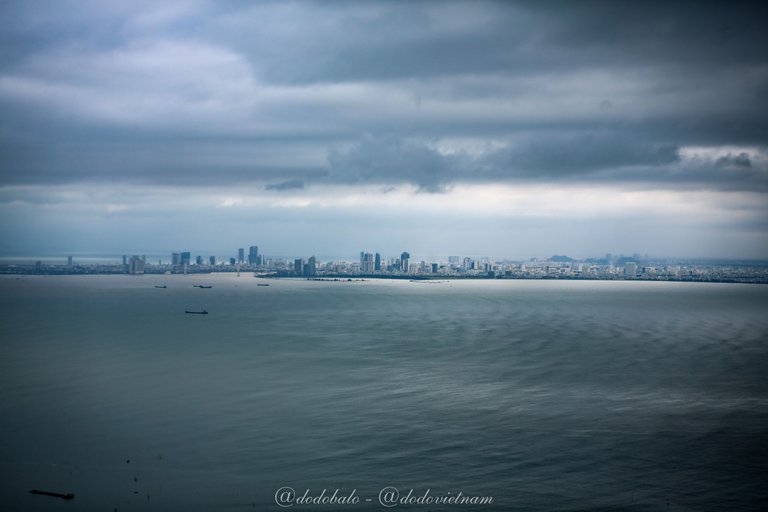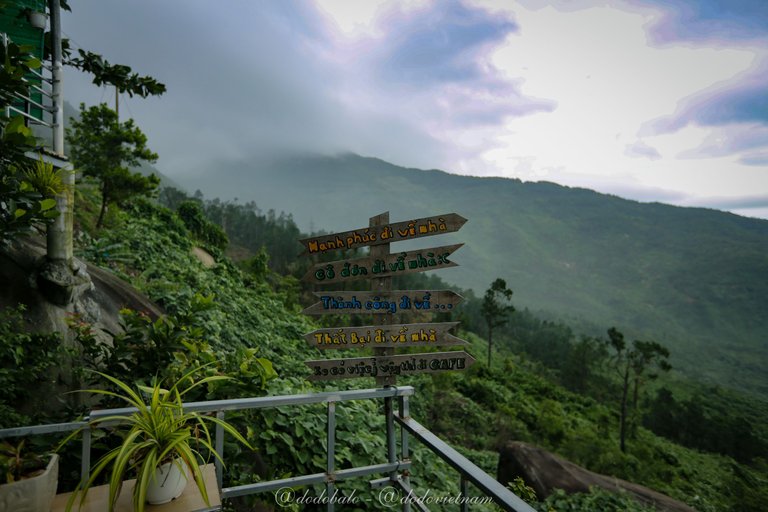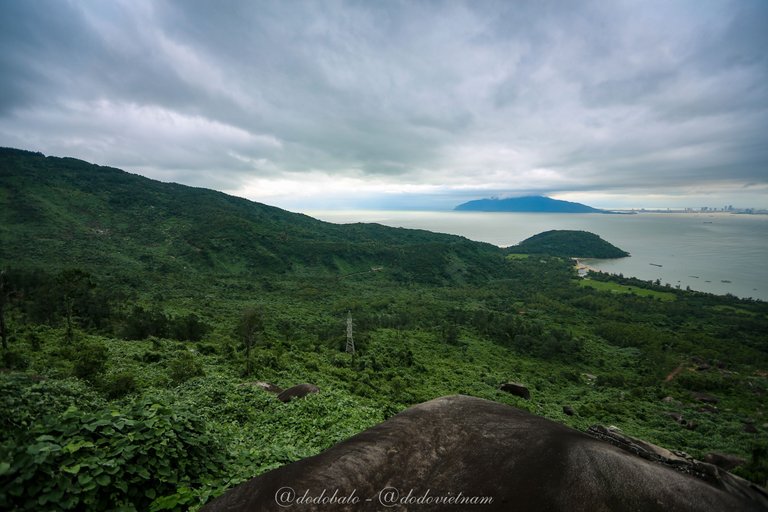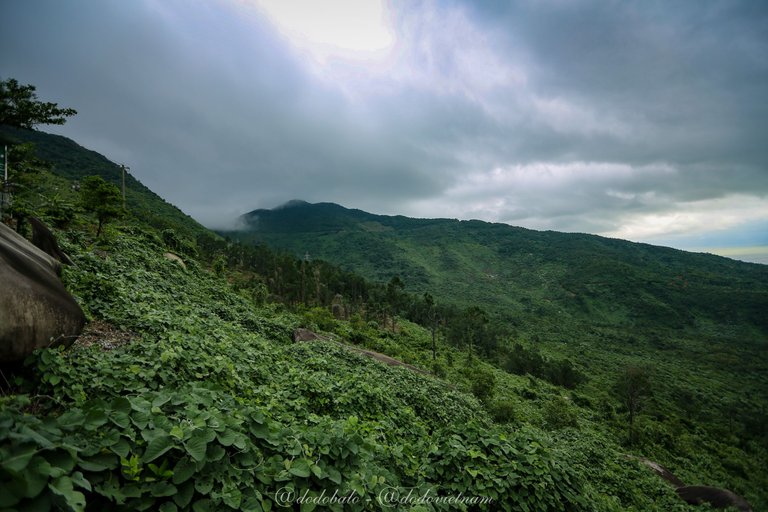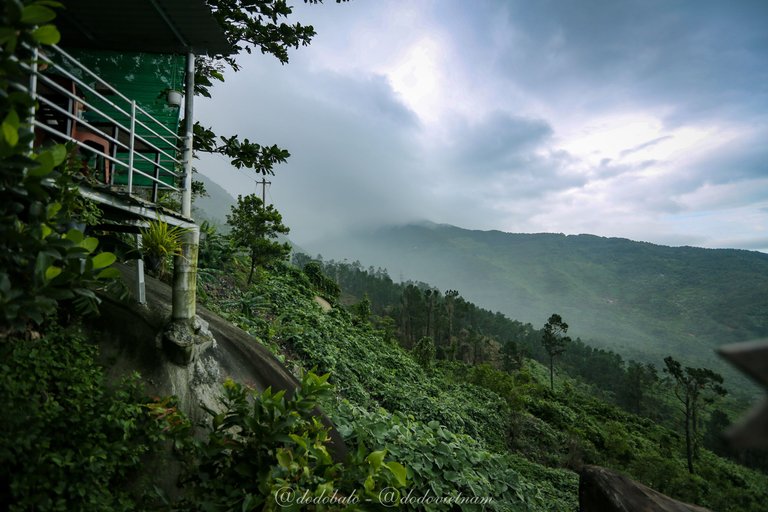 Although built on a cliff, the cafe is built solidly. With a two-story seating arrangement and balcony areas that extend out of the cliffs, making them great places to sit and drink coffee and enjoy the surroundings. The owner cleverly arranged many potted plants throughout the cafe to help customers feel closer to nature.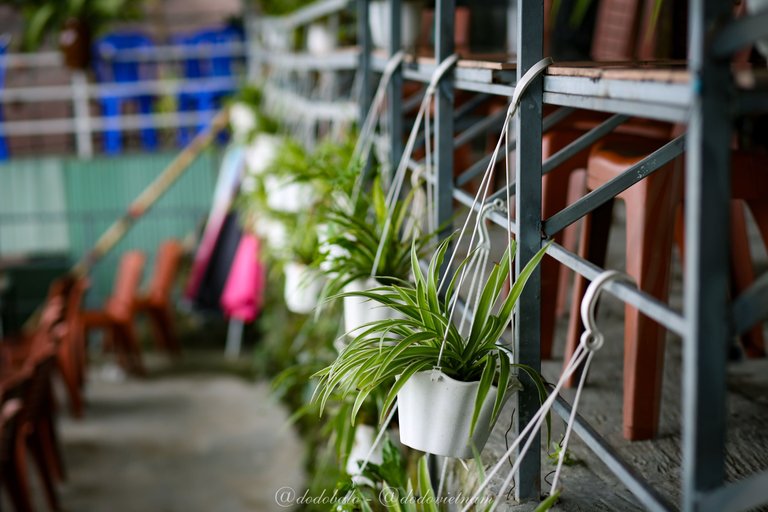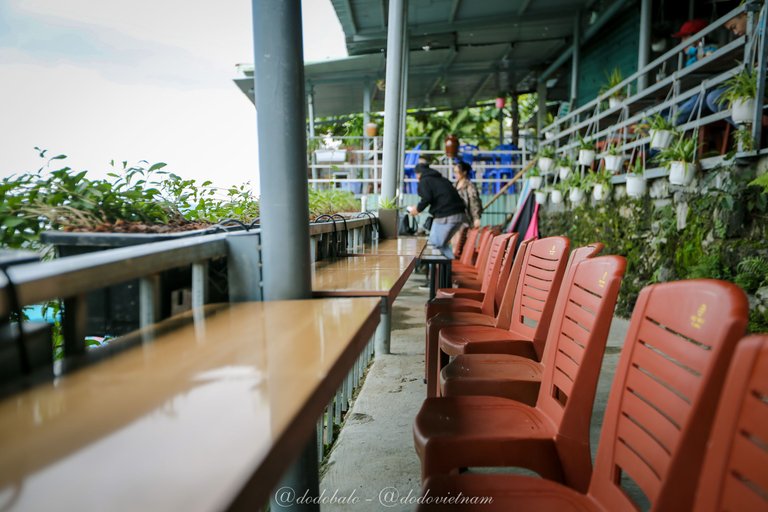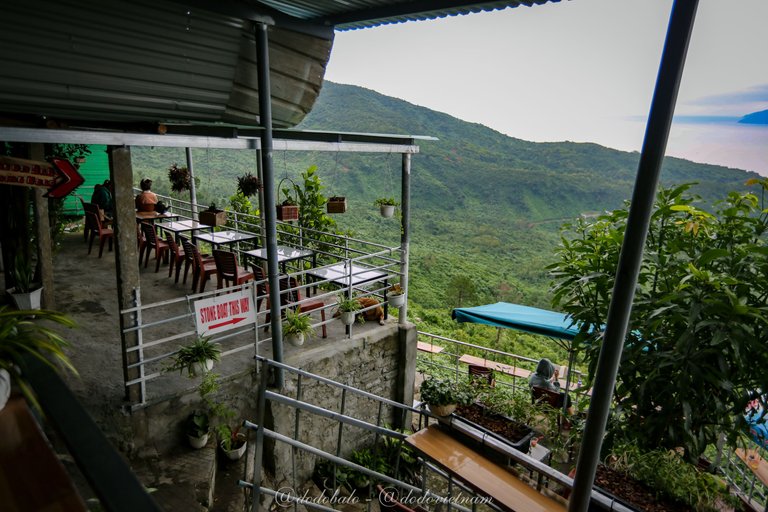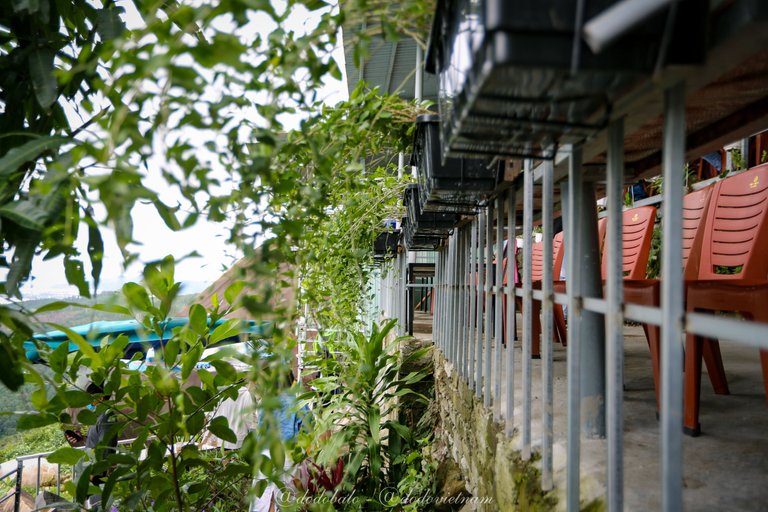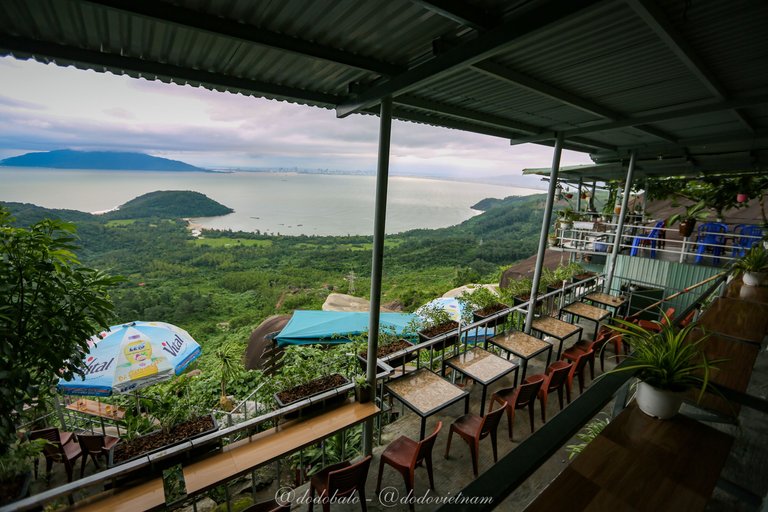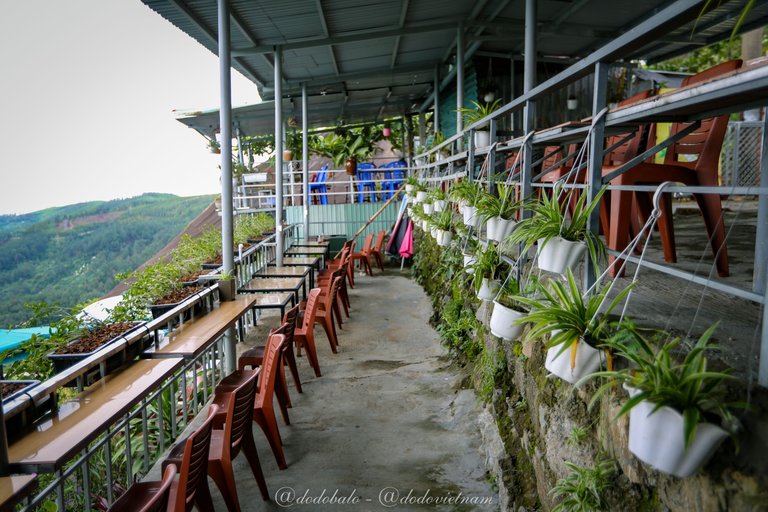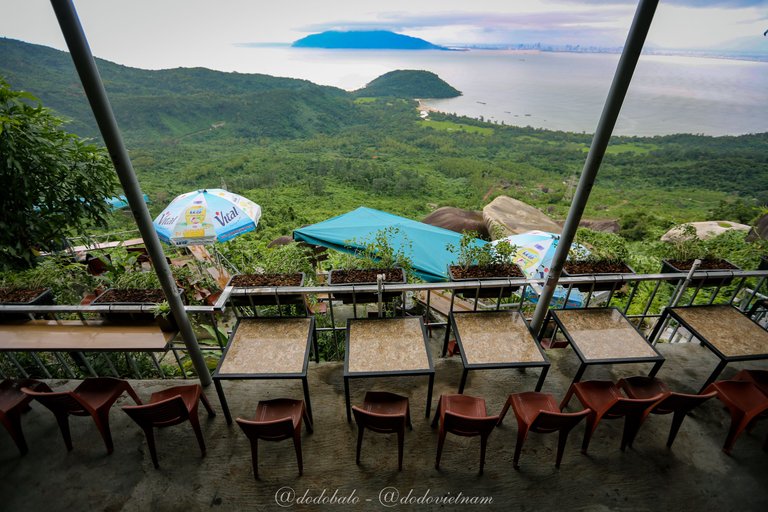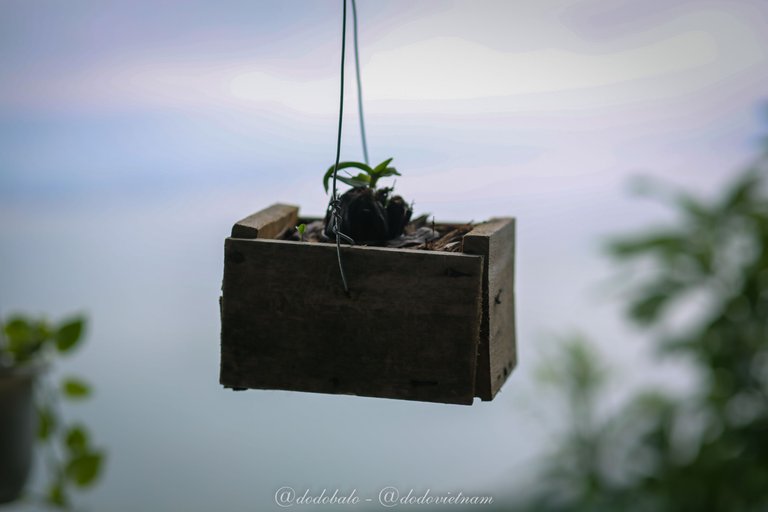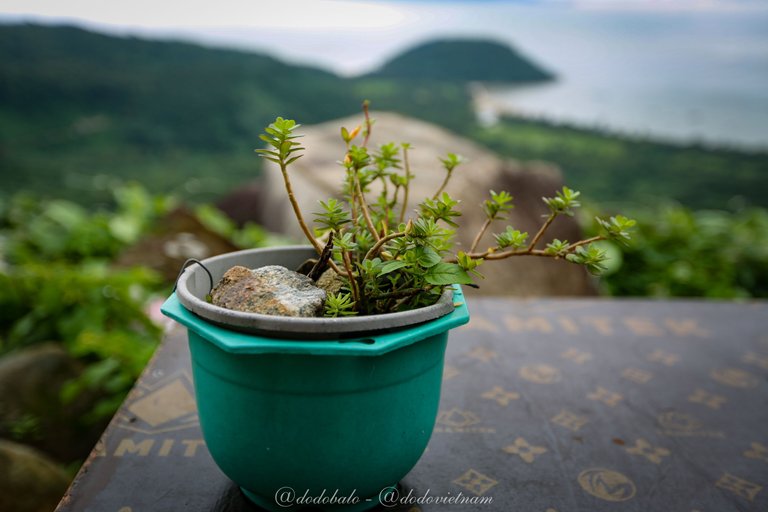 In addition, you will find a lot of signs and funny idioms decorated in a rustic but beautiful way in different corners of the cafe.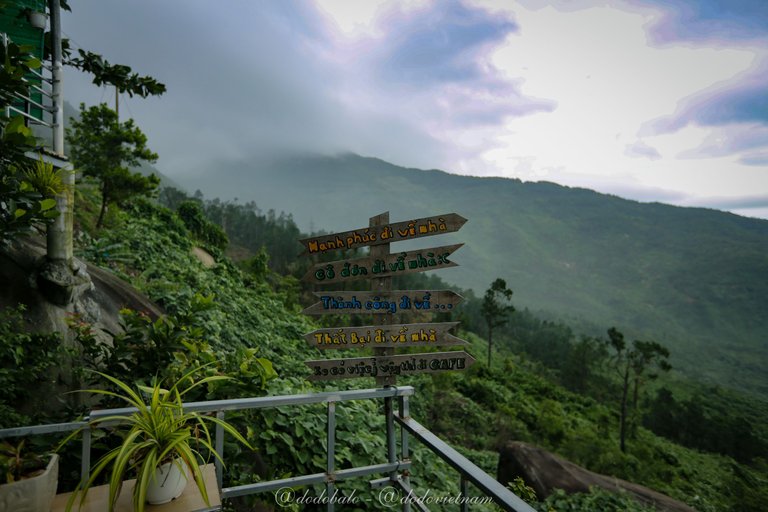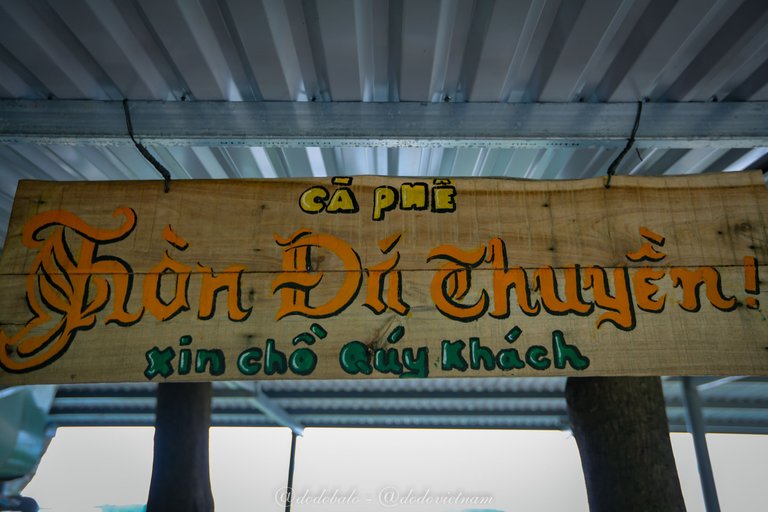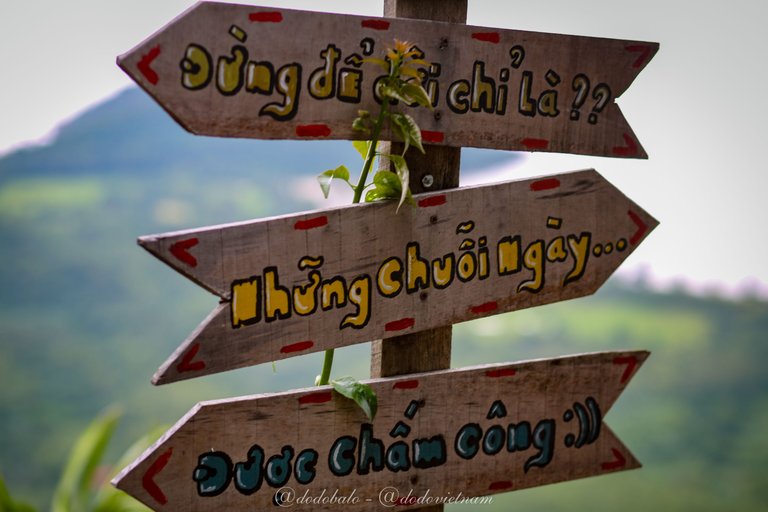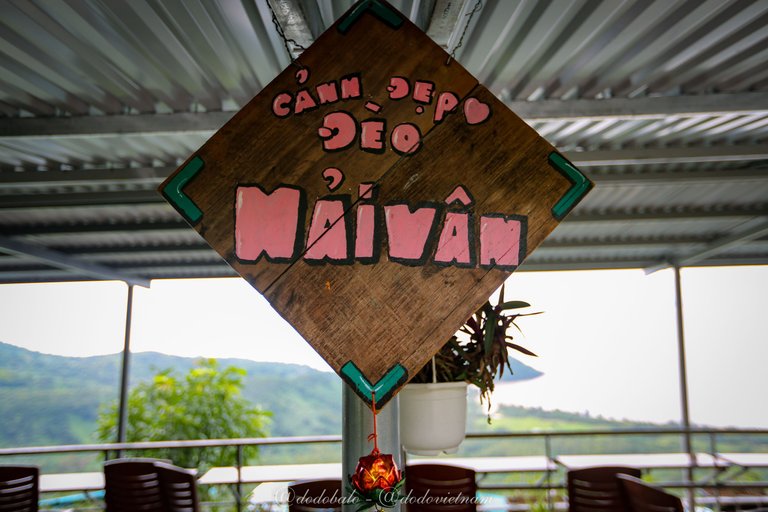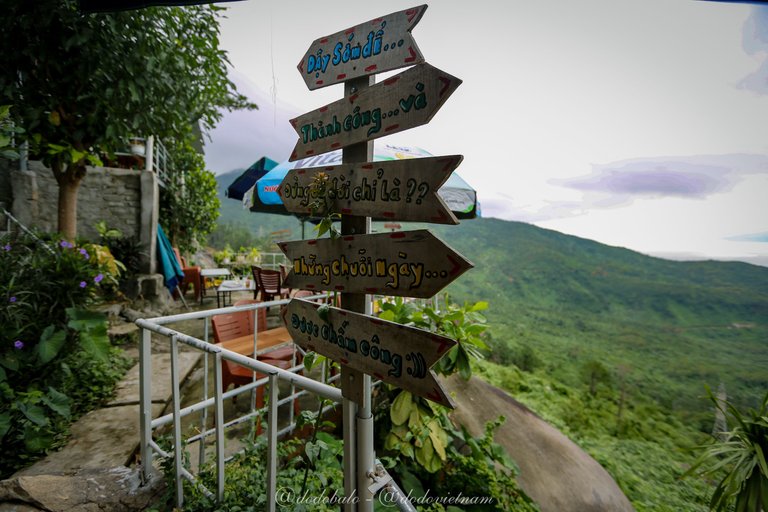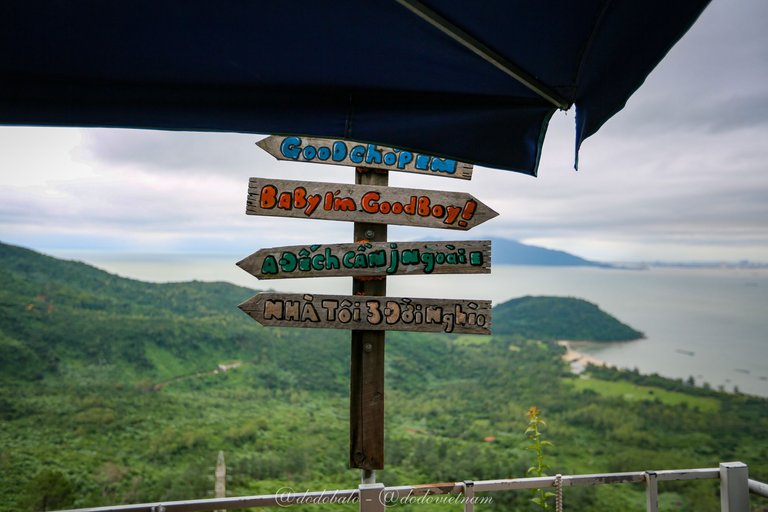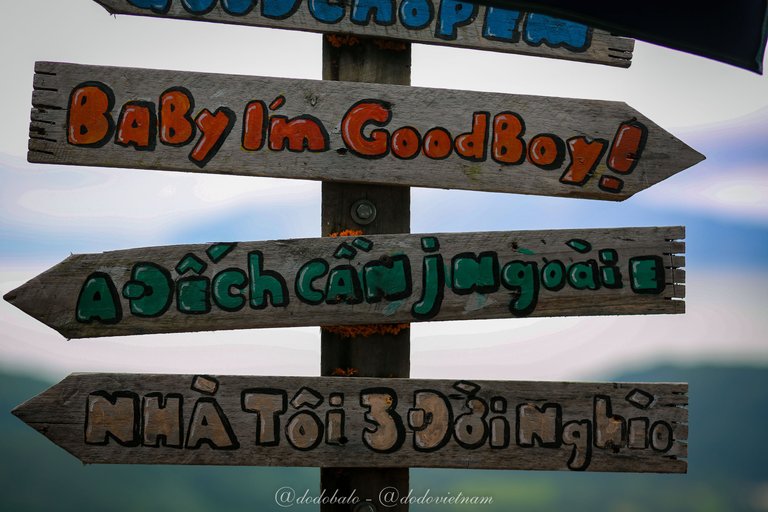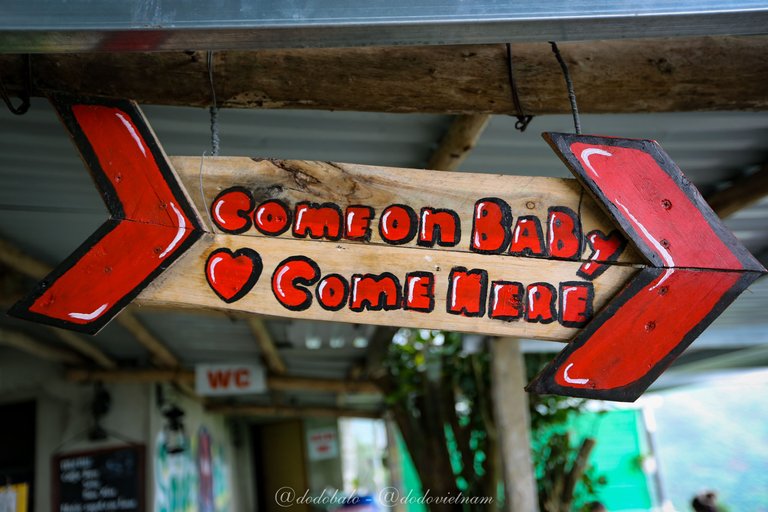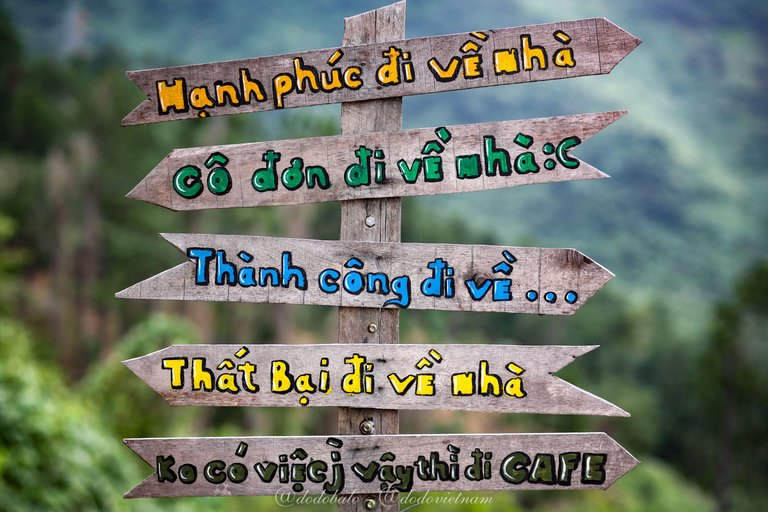 Even the dogs in the cafe brought me a sense of peace. I felt envious of them because they lived in such a peaceful and beautiful place.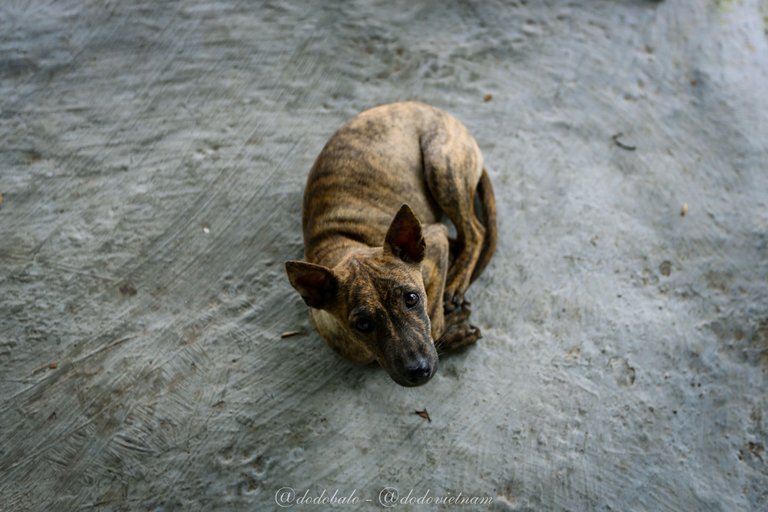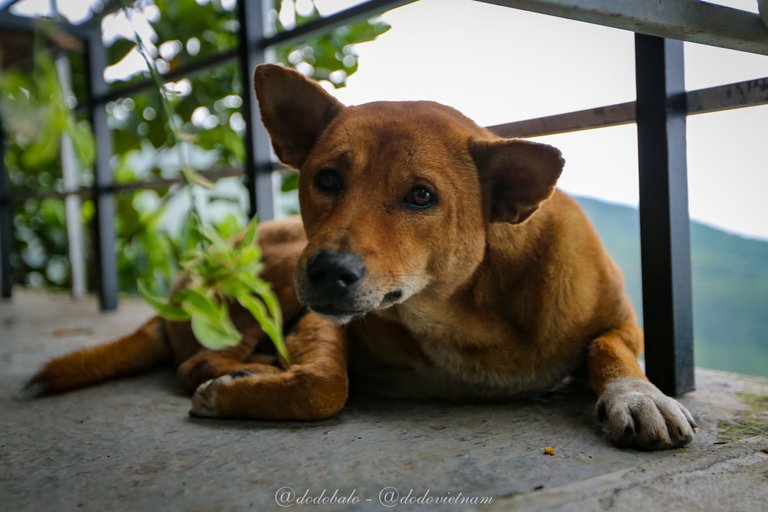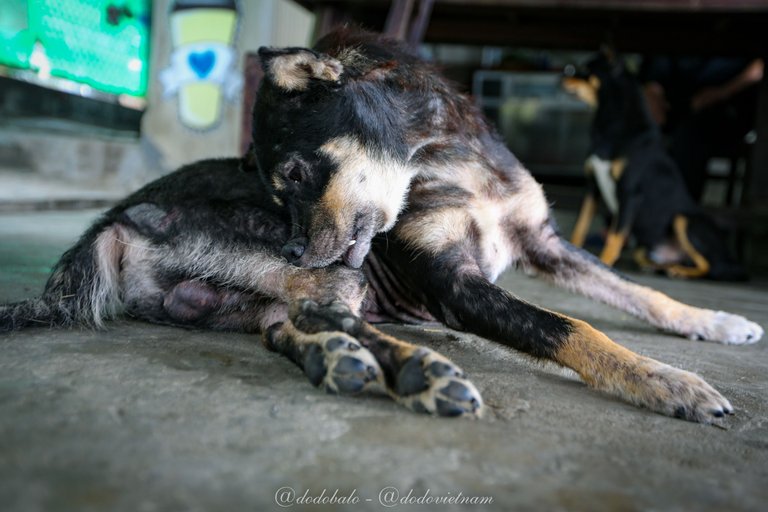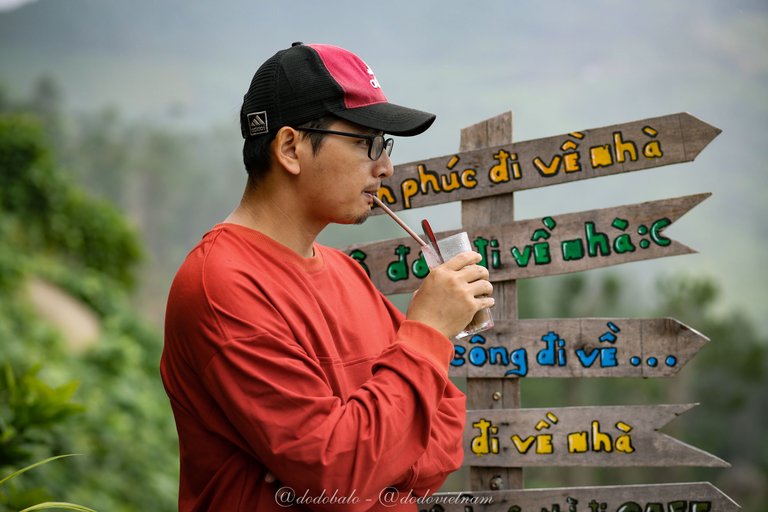 Thank you very much for reading my post and wish a beautiful day with a good cup of coffee!
---
---