Discover Khanh Lam pagoda - the biggest pagoda in Kon Tum province
Hello Hivers, how are you today?
Me and my friends just had a peaceful visit at Khanh Lam pagoda which is the biggest pagoda in Kon Tum. And it is also one of the must-visit destinations in Mang Den - a famous tourist town of Kon Tum province.
According to online newspaper baokontum of Kon Tum city, Khanh Lam Pagoda was built on an area of ​​10 hectares, on a primeval hill, over 1,200m above sea level. It has been under construction for more than 5 years since March 7, 2012.
We can easily get there from car or motorbike or even on foot from Mang Den town. From the foothills, following the three-way gate in front, we had to go up 236 stone steps to reach the pagoda. Although it was quite a tiring journey, we were very happy and felt peaceful to walk among the big trees and feel the sacred atmosphere of the pagoda.
On the way, you will see a 17m high statue of Guan Yin Bodhisattva on the left hand side, and on the opposite side is a lotus pond, which creates a harmonious beauty. After that, we will see the drum house and bell house on either side before going up to the main hall. Right after going up the last steps, I was overwhelmed by the majestic beauty of the pagoda. I didn't know how people transported a huge amount of materials to build this pagoda.
After walking up the stairs, we were immediately attracted to the main hall. The architecture of the main hall is a unique combination between the traditional temple architecture of Vietnam and the Rong house architecture of the Central Highlands ethnic people. In the courtyard in front of the Main hall, there are two rows of Tay Lan and Dong Lan houses, and in front of those two rows are statues of 18 dignified Arhats with all different shades. The main hall is a place where people can come to light incense and pray for good things.
Behind the main hall is a large area including the back hall, prayer house, tea hut and rest area for guests and a large garden with many different plants and flowers. It took us almost an hour to go around and explore the pagoda. I felt completely peaceful and calm during the exploration perhaps because of the smell of burning incense, the tranquility and harmony of the pagoda with the surrounding nature.
The photos below are arranged in the order of my tour for your convenience.
The stone steps from the foot of the hill to the pagoda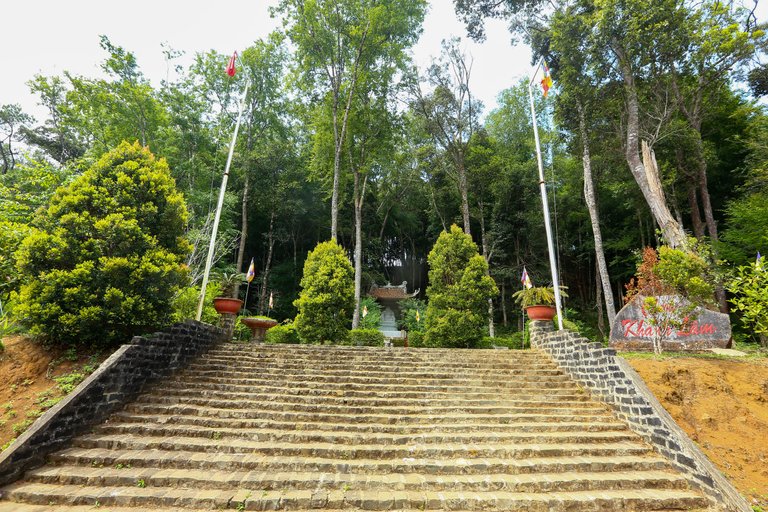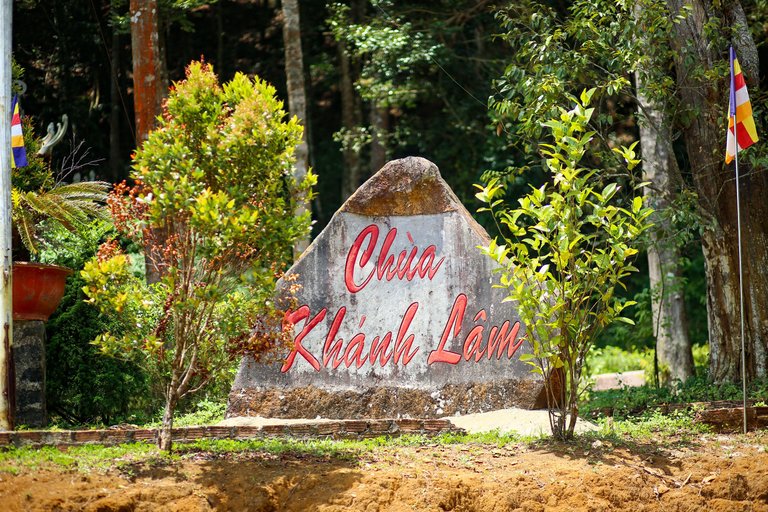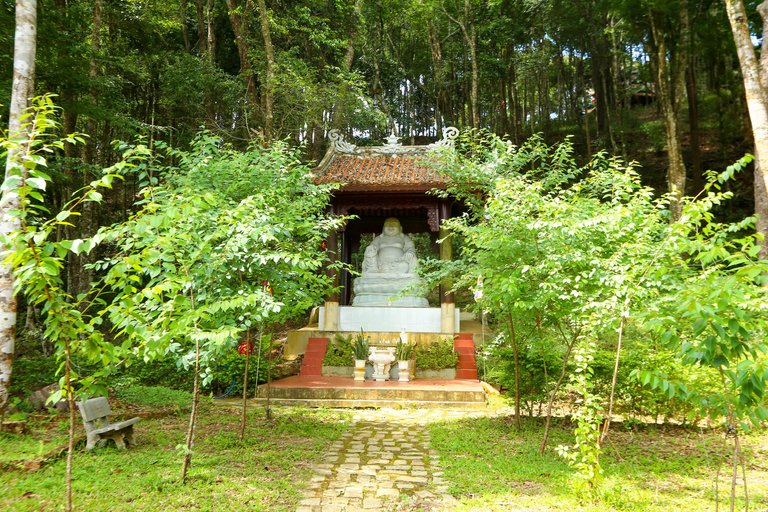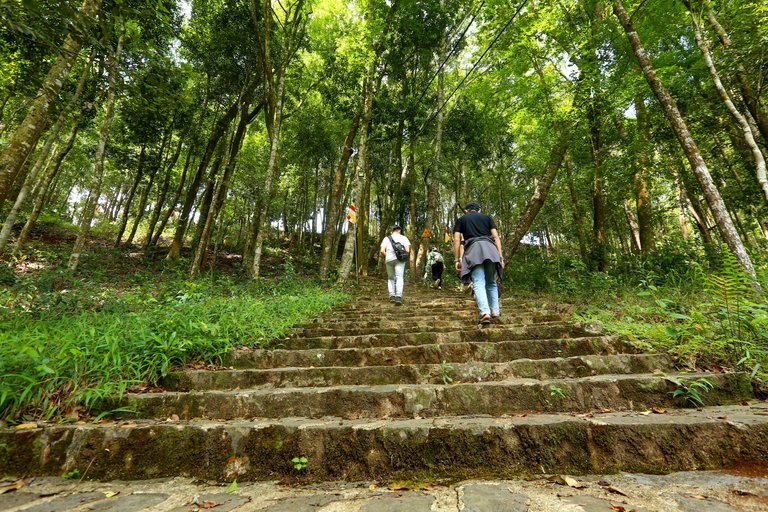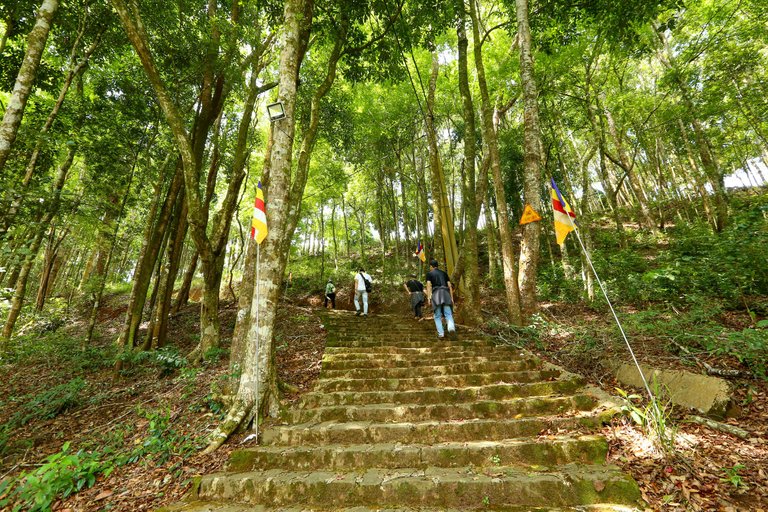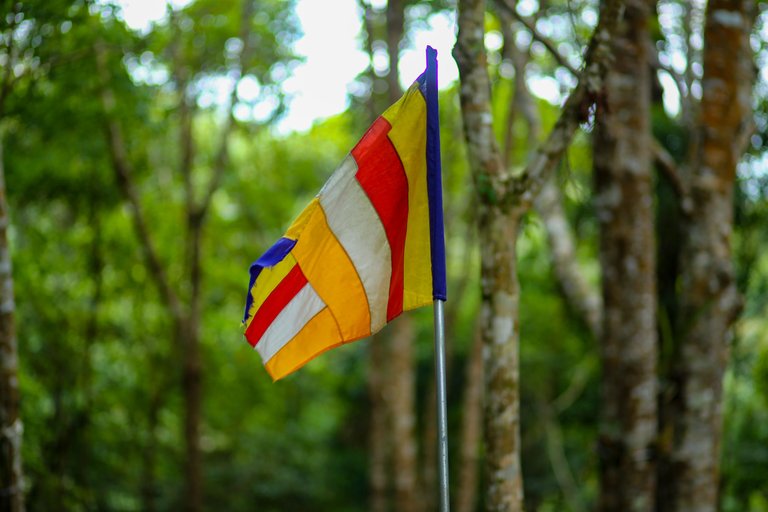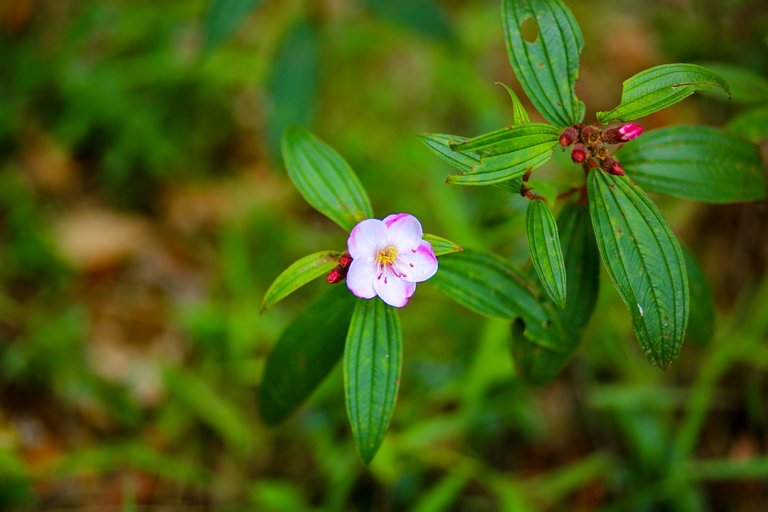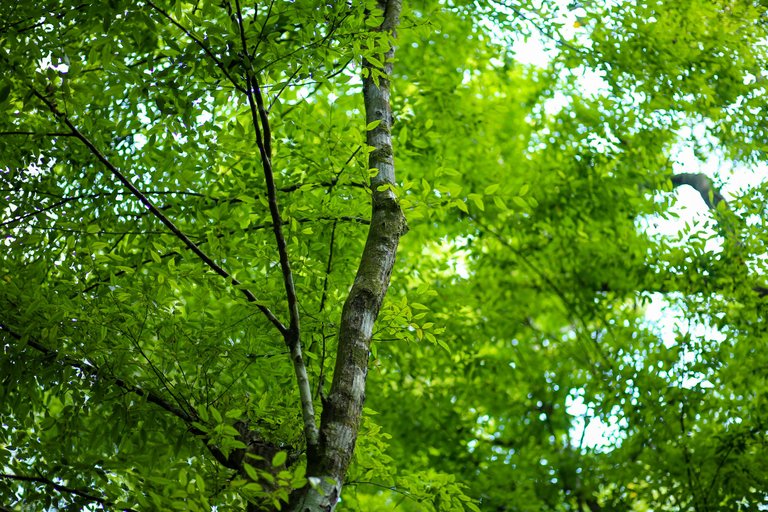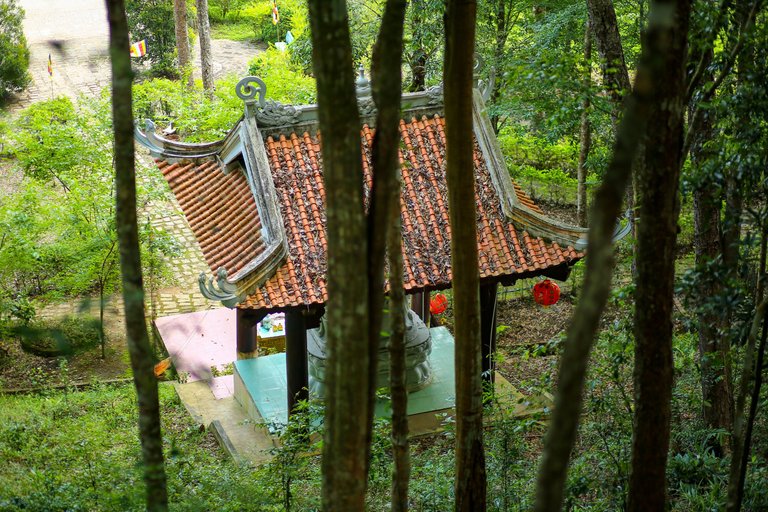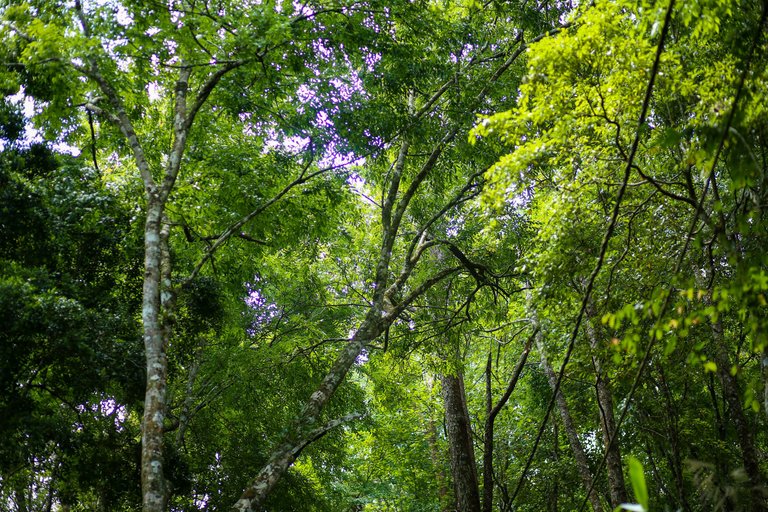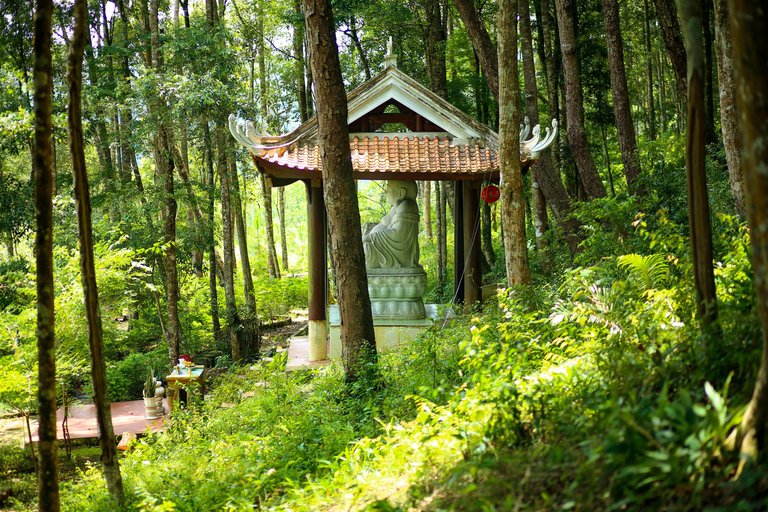 The three-way gate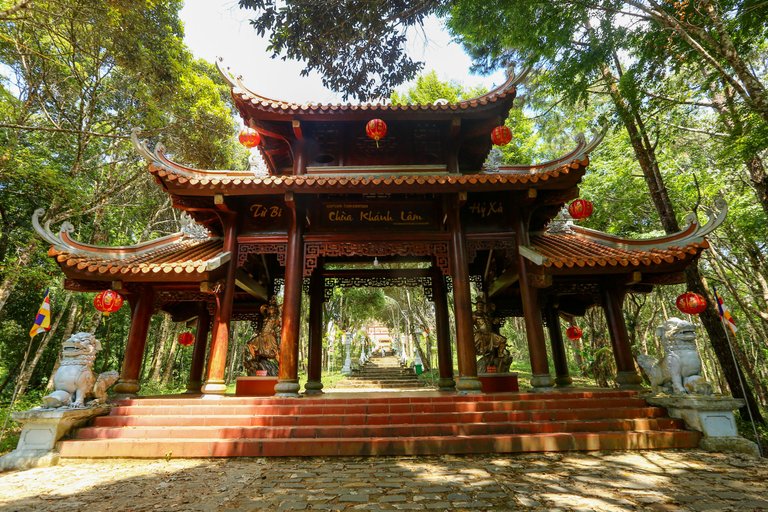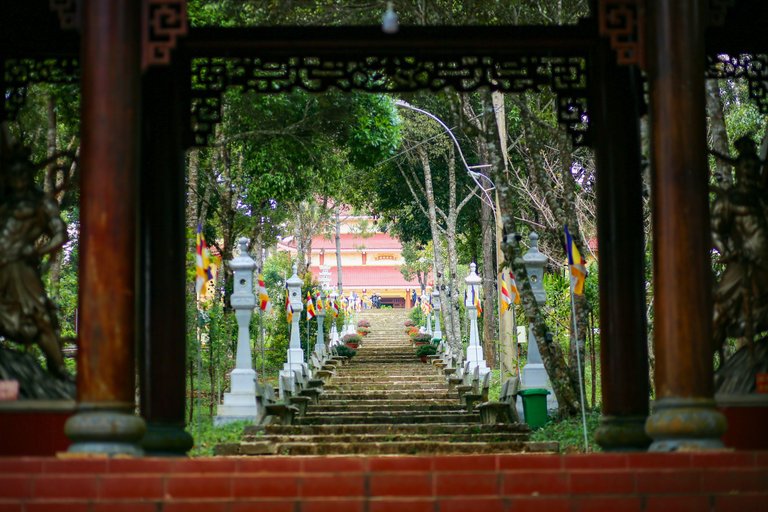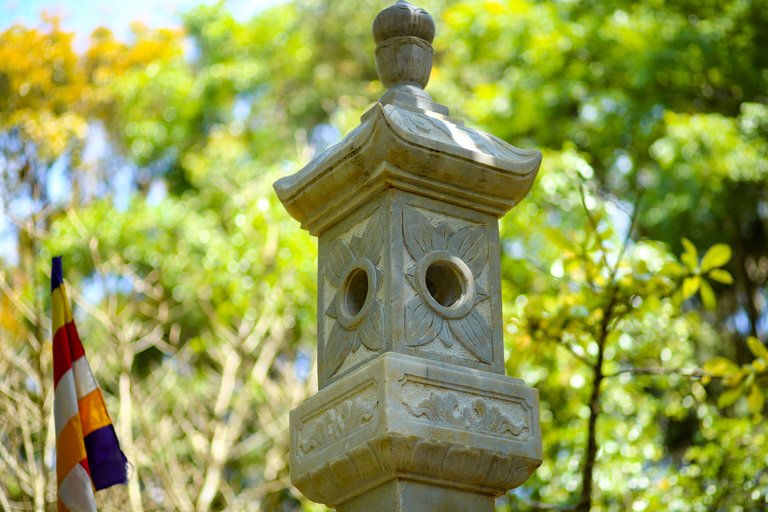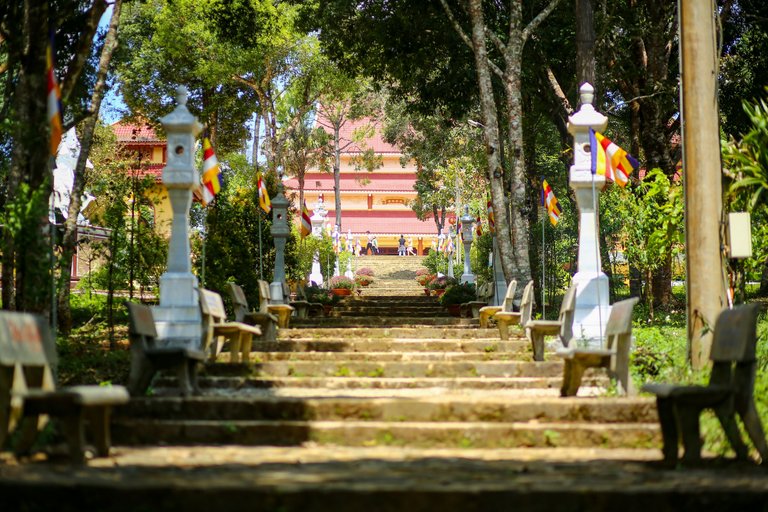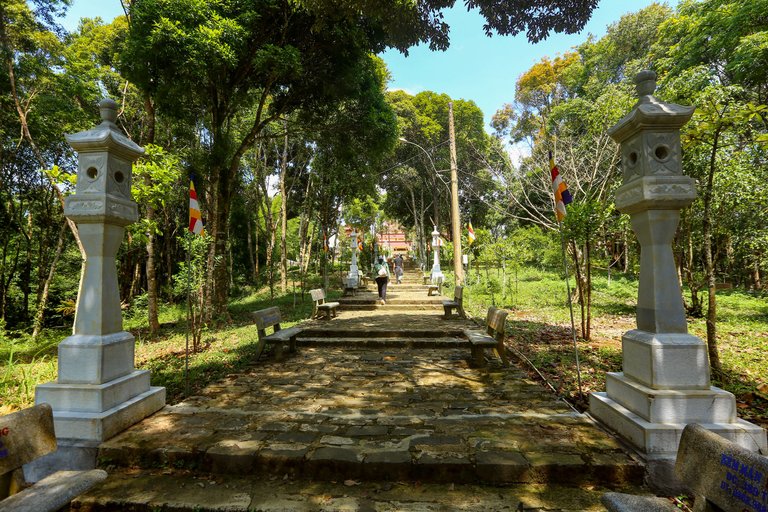 The 17m high statue of Guan Yin Bodhisattva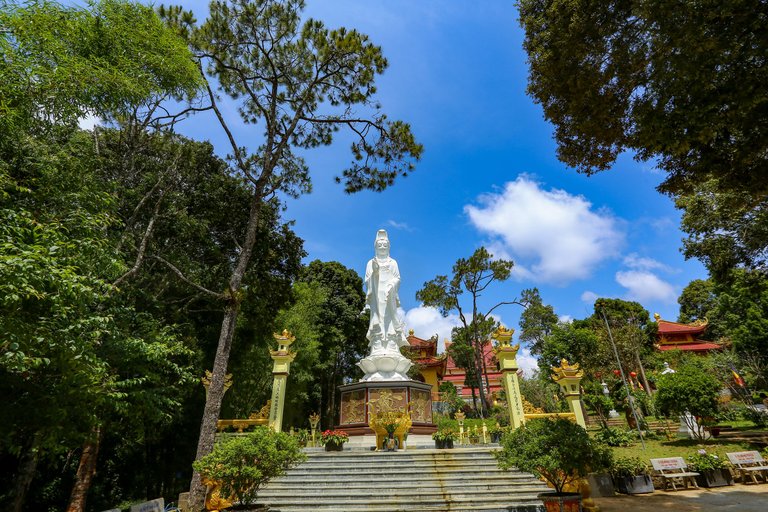 The lotus pond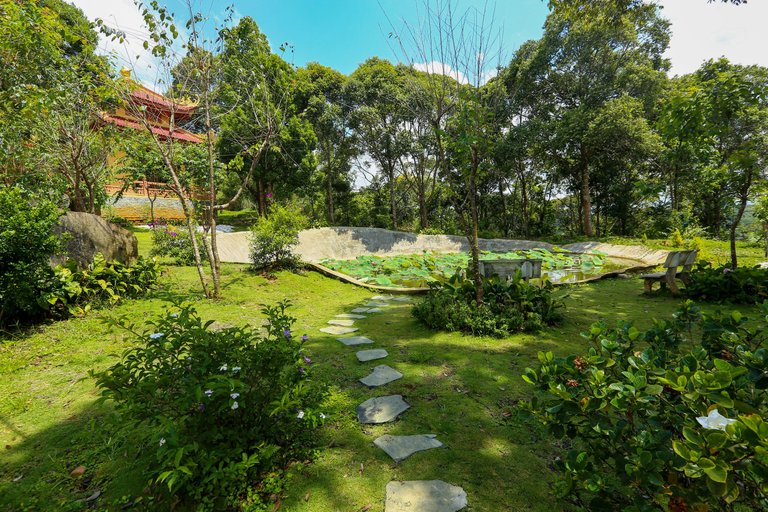 The drum house on the left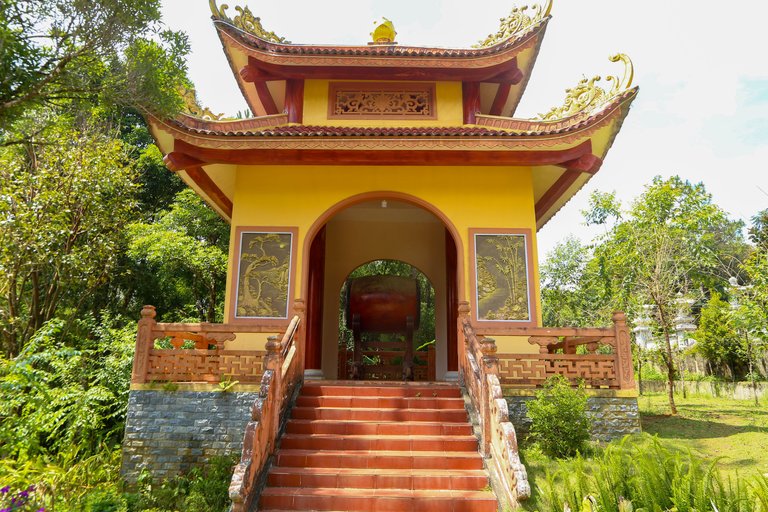 The bell house on the right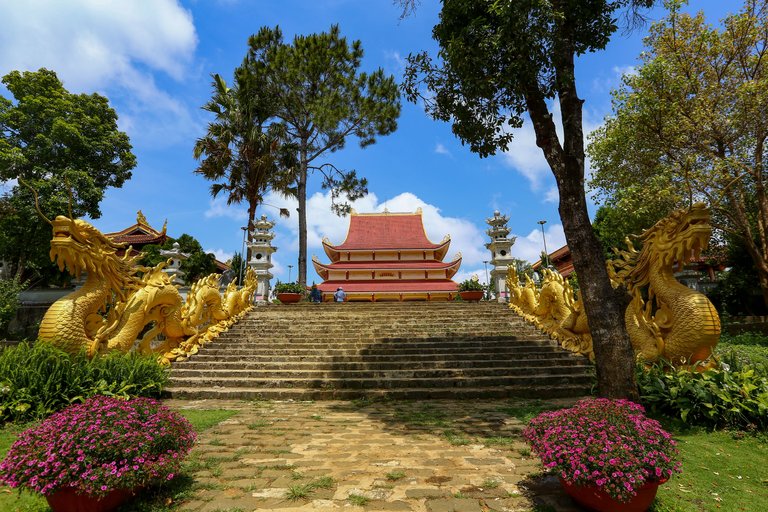 The Main hall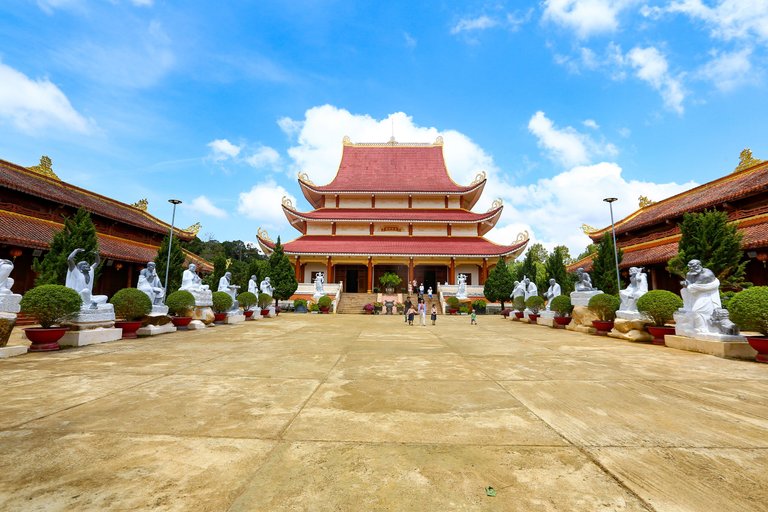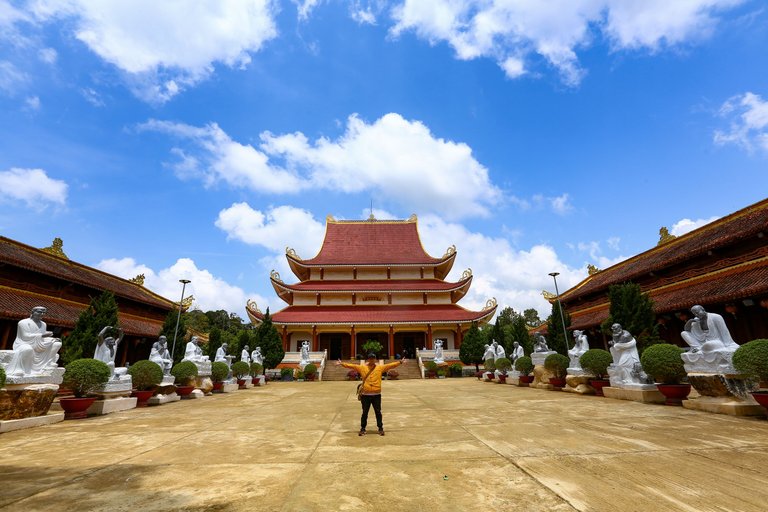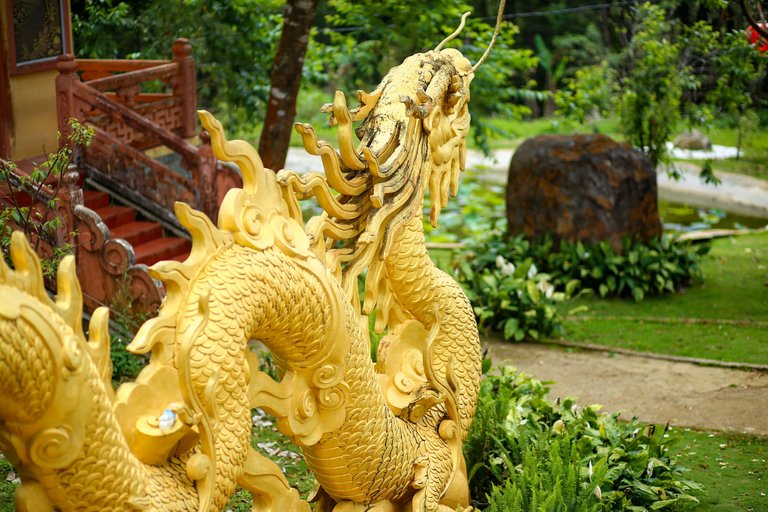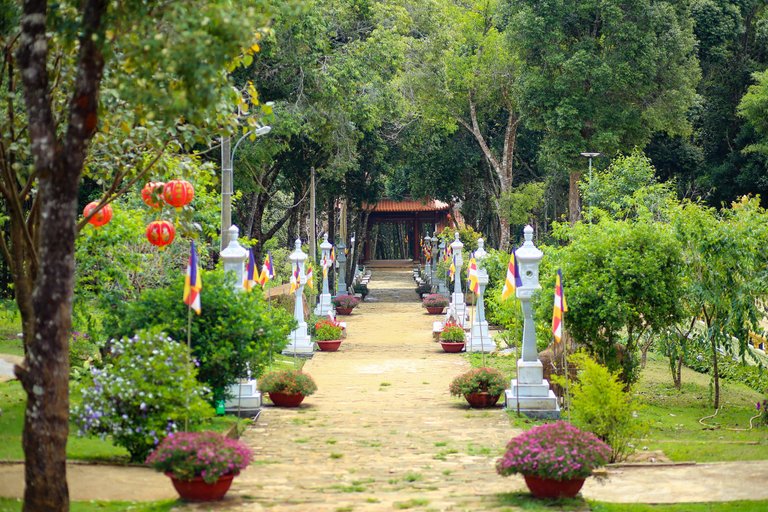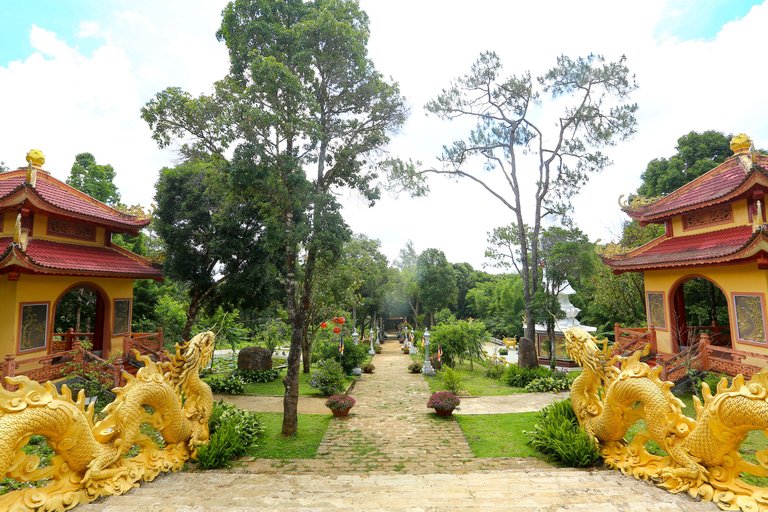 The statues of 18 Arhats in the courtyard in front of the Main hall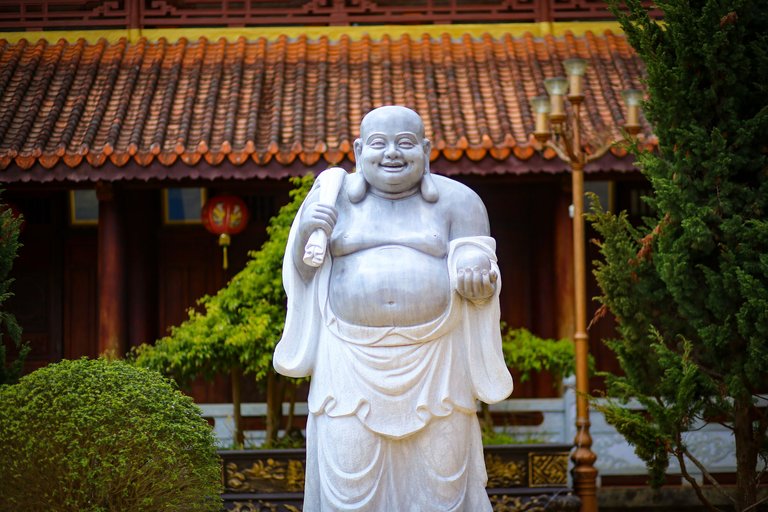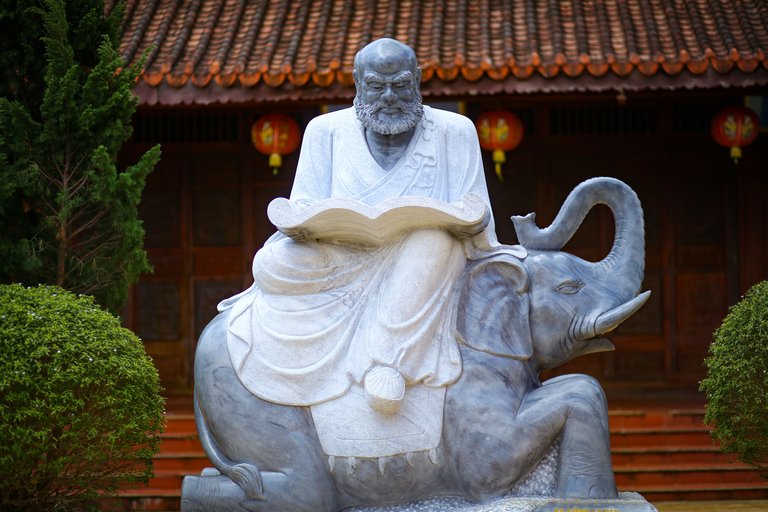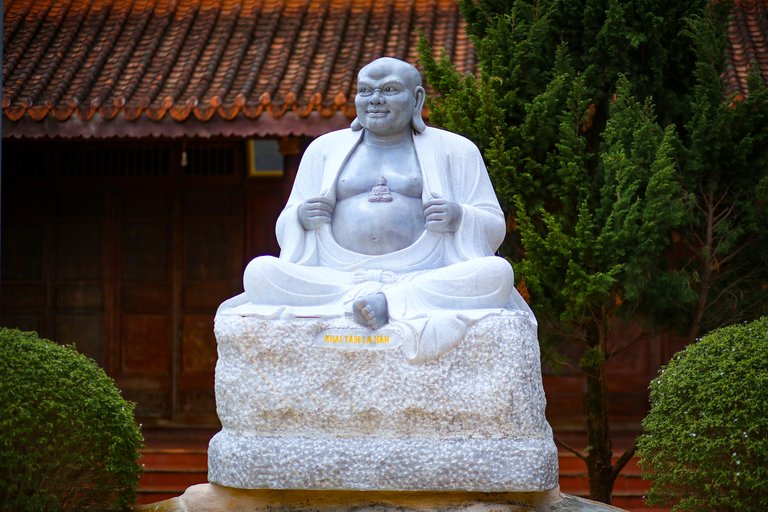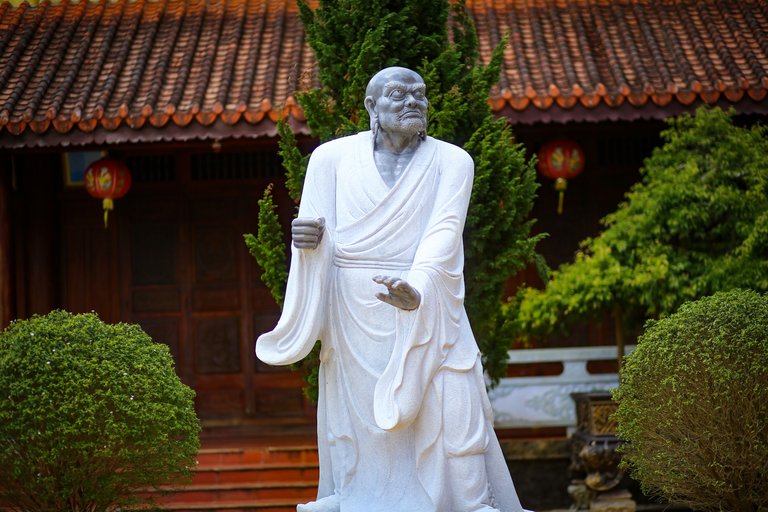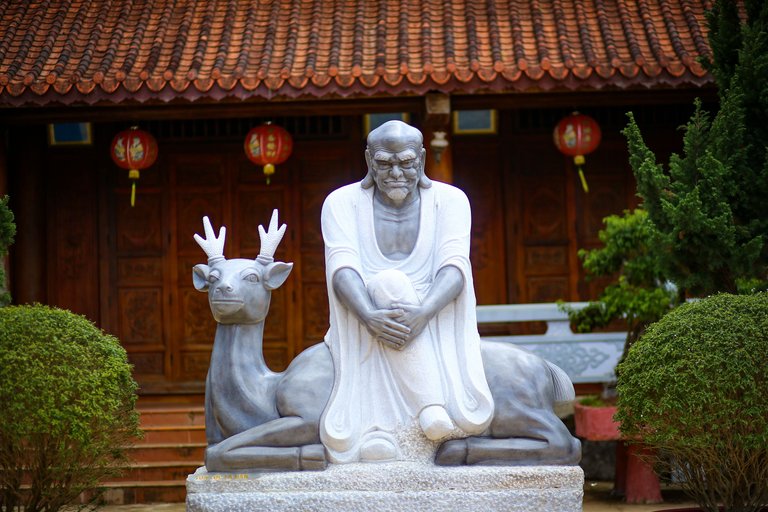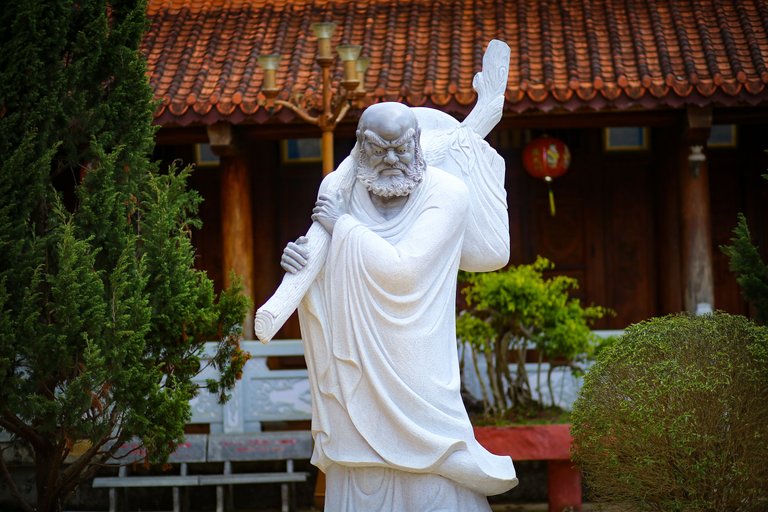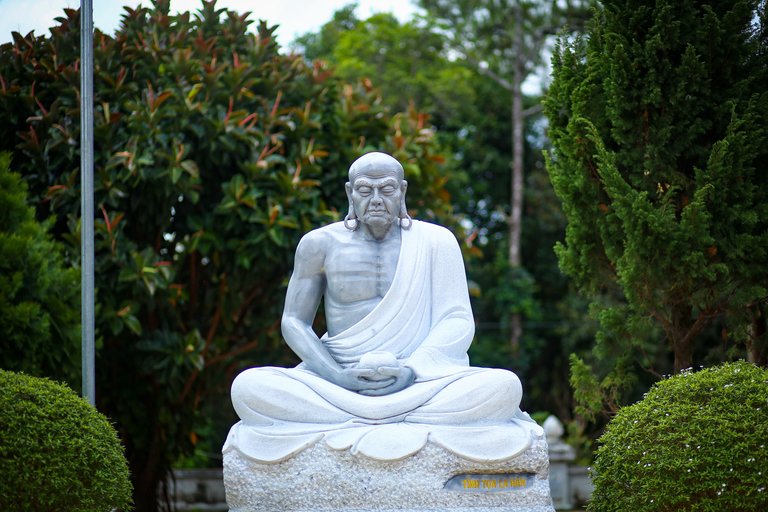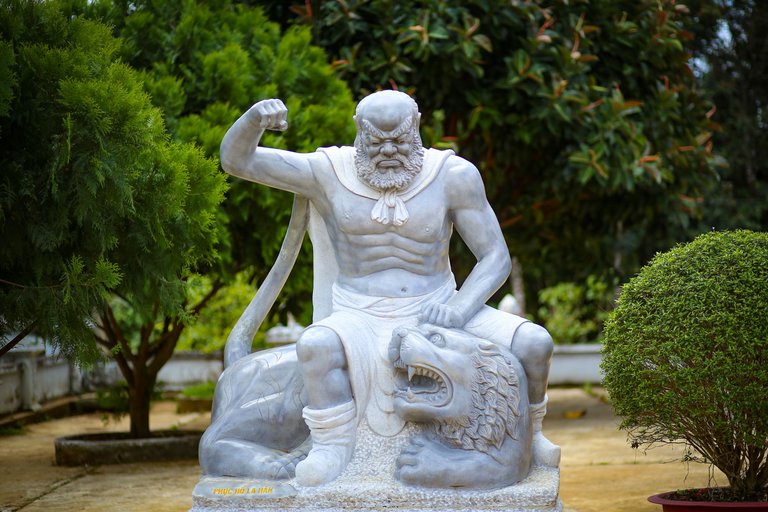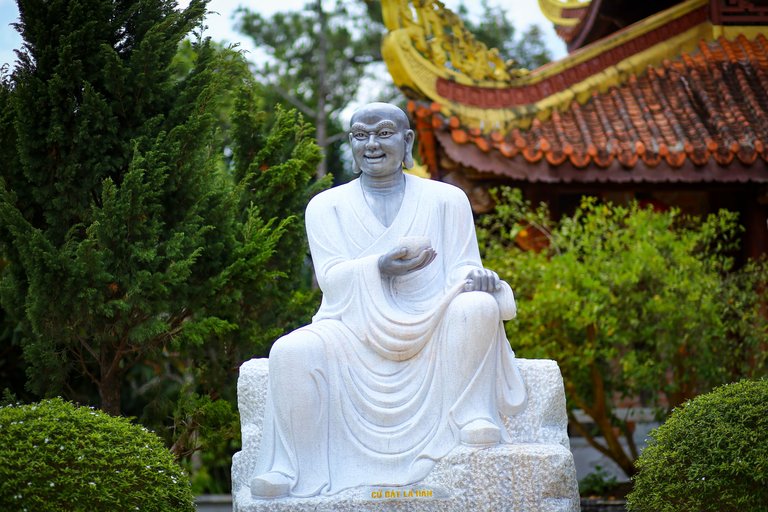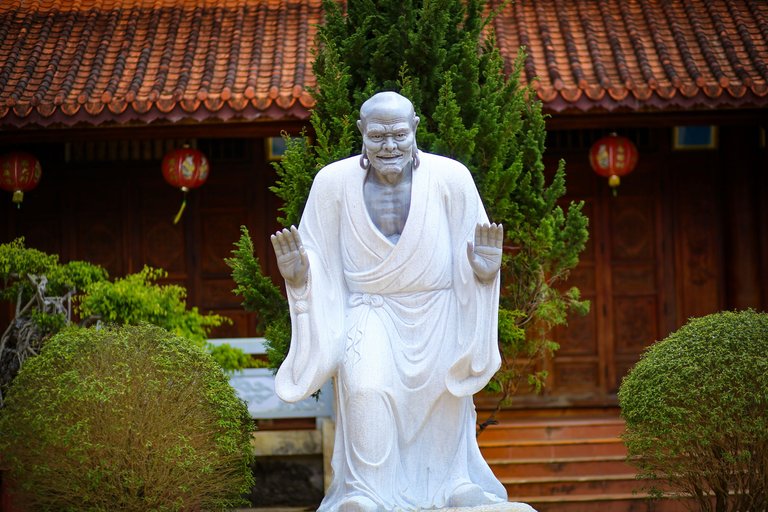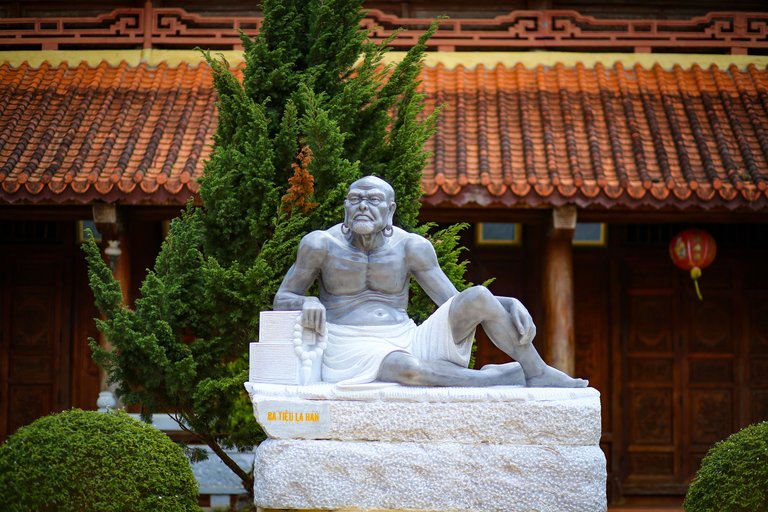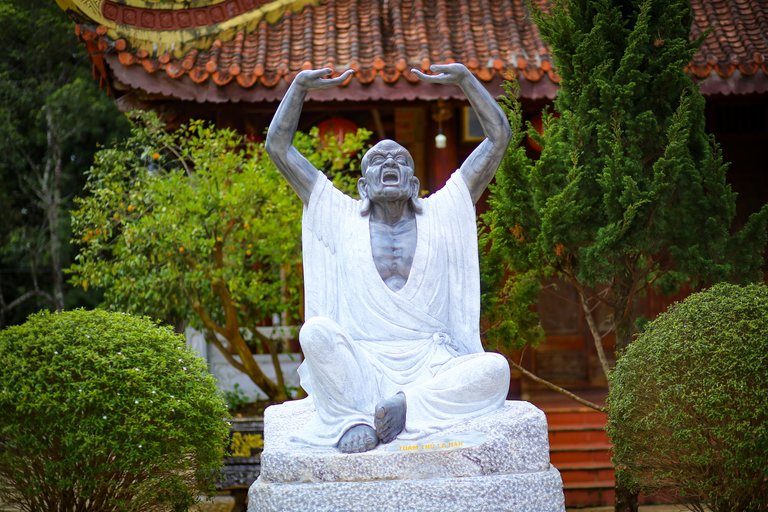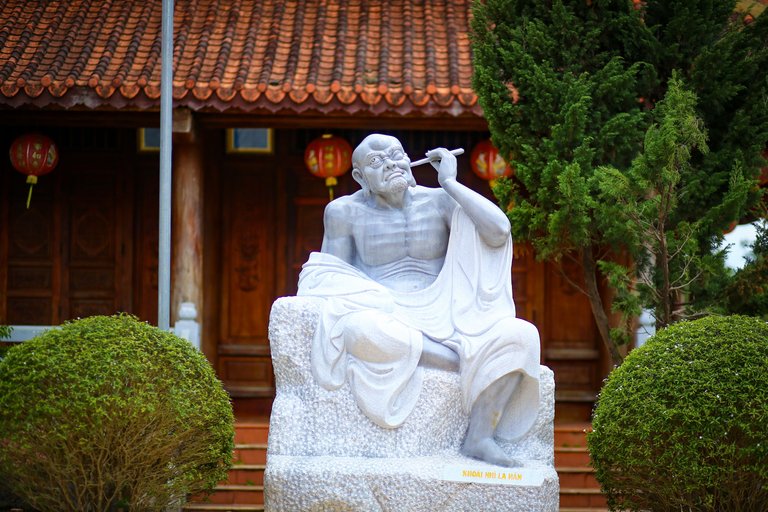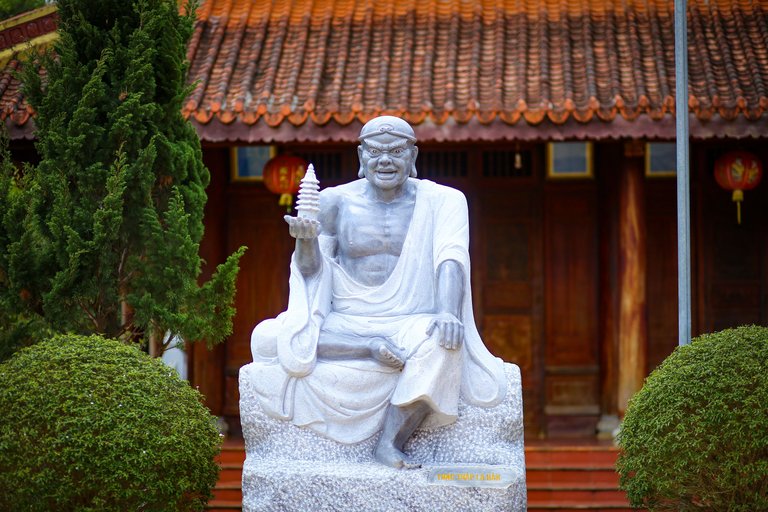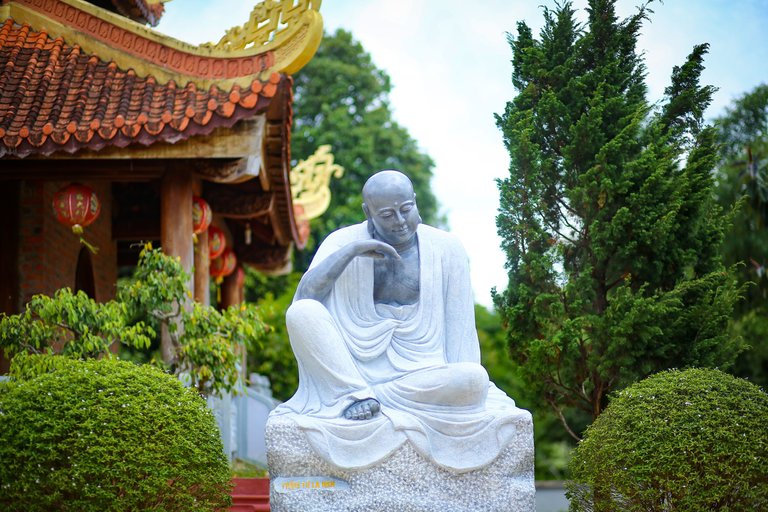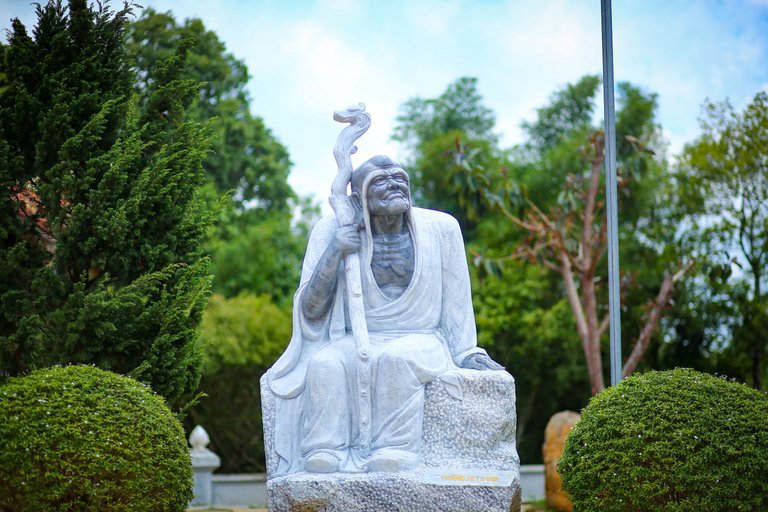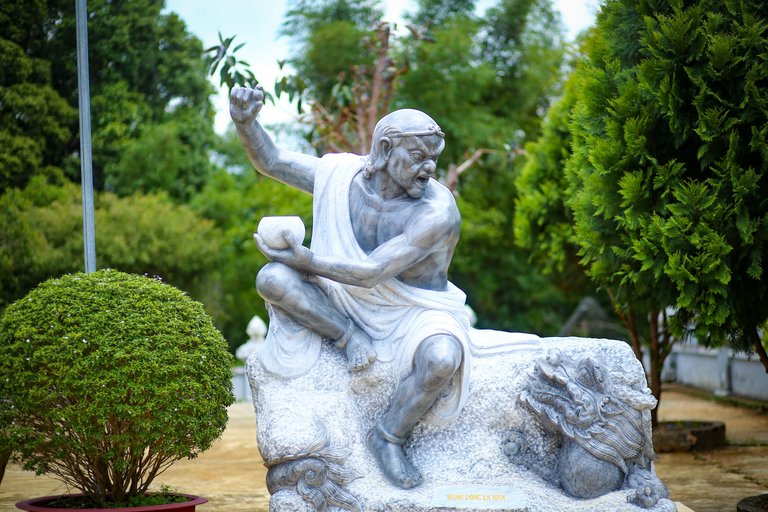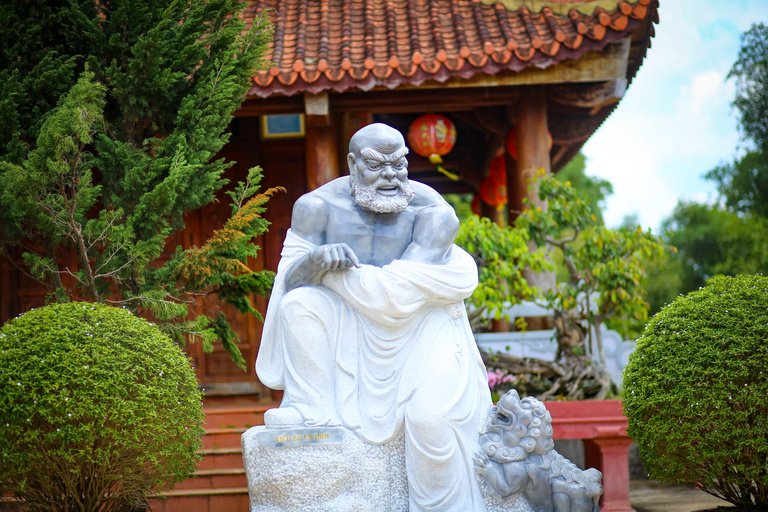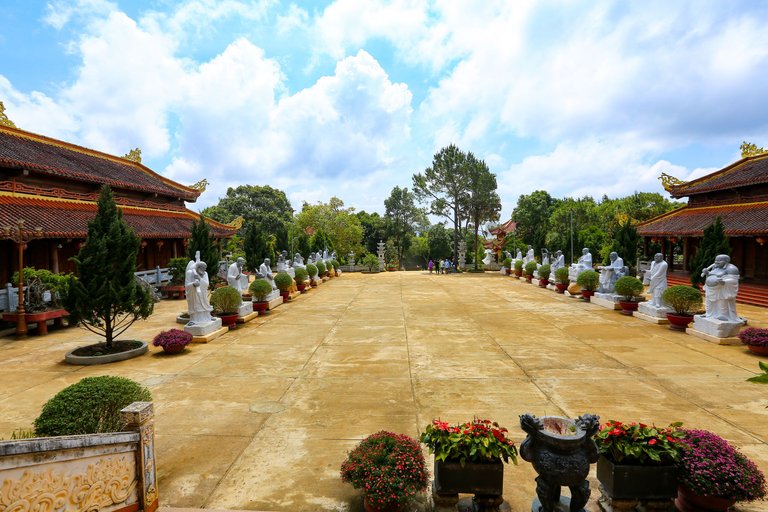 The Tay Lan House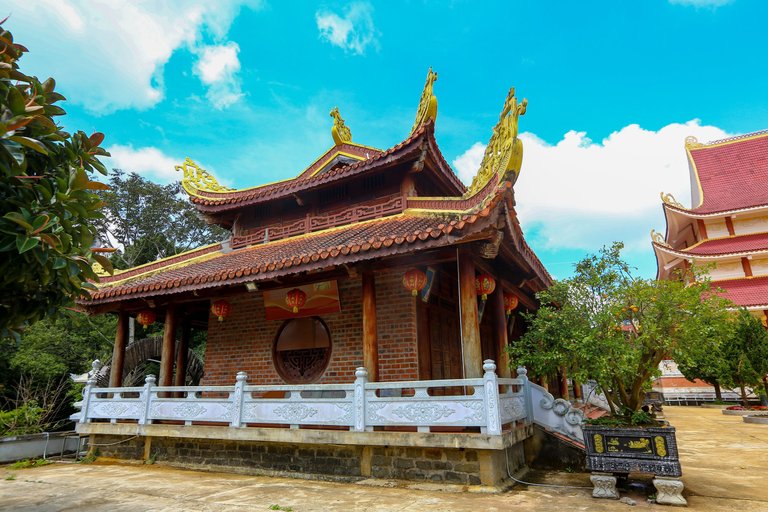 Inside the Main hall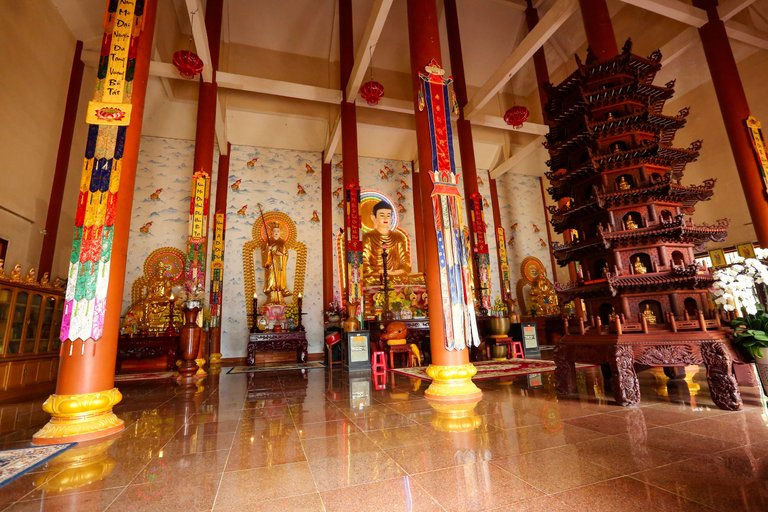 The corridors to the Back hall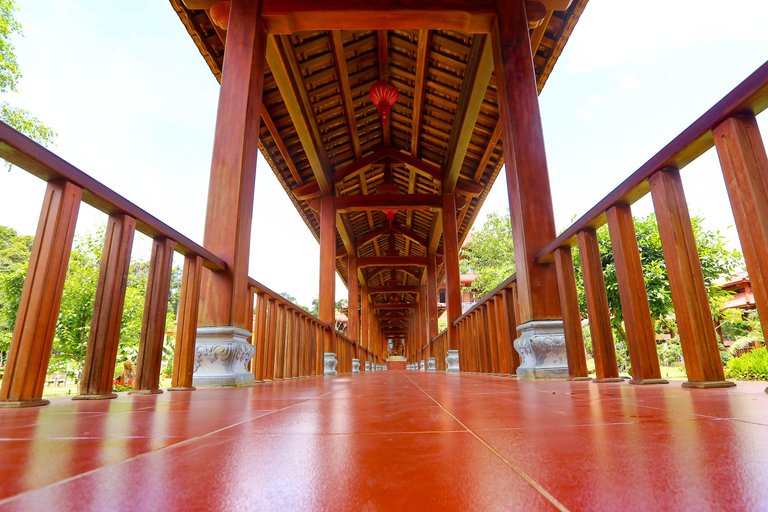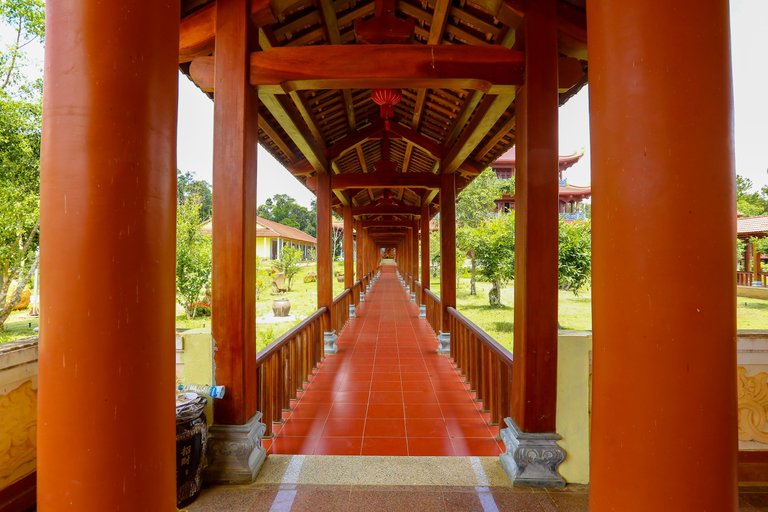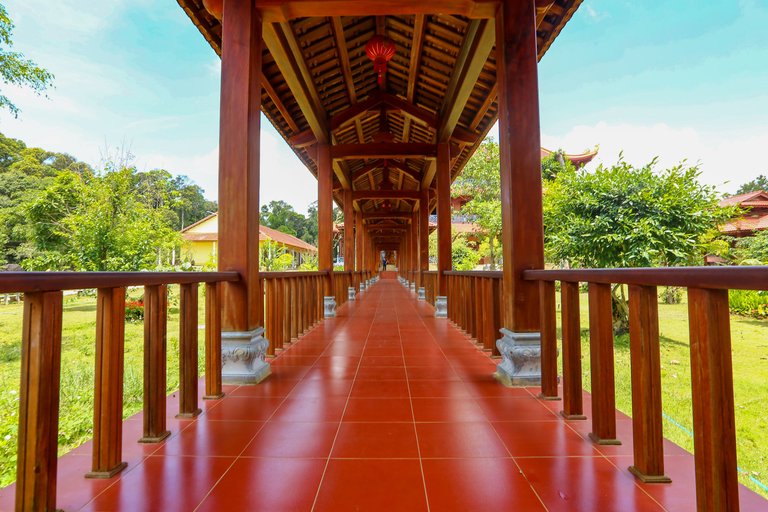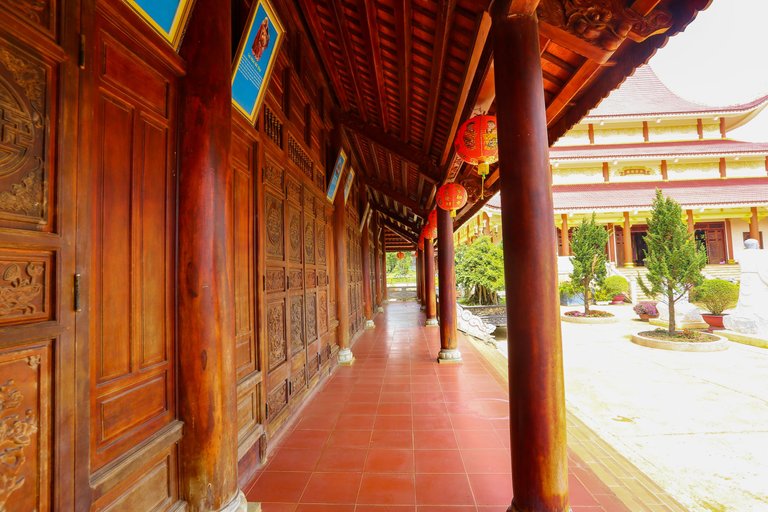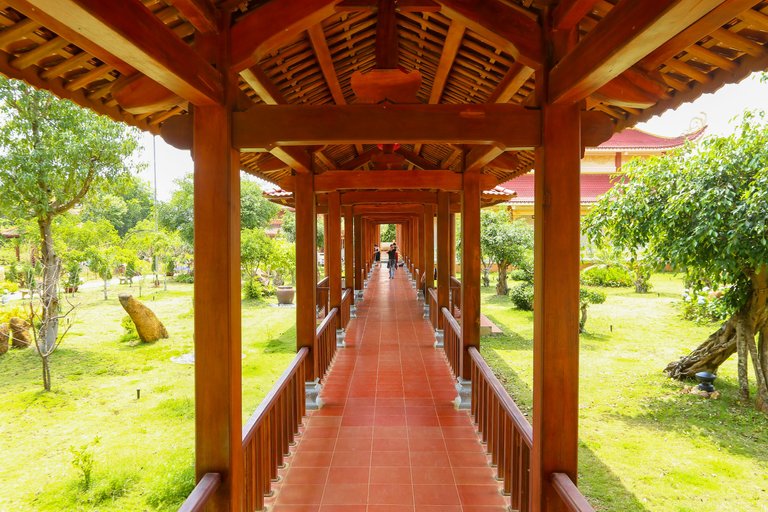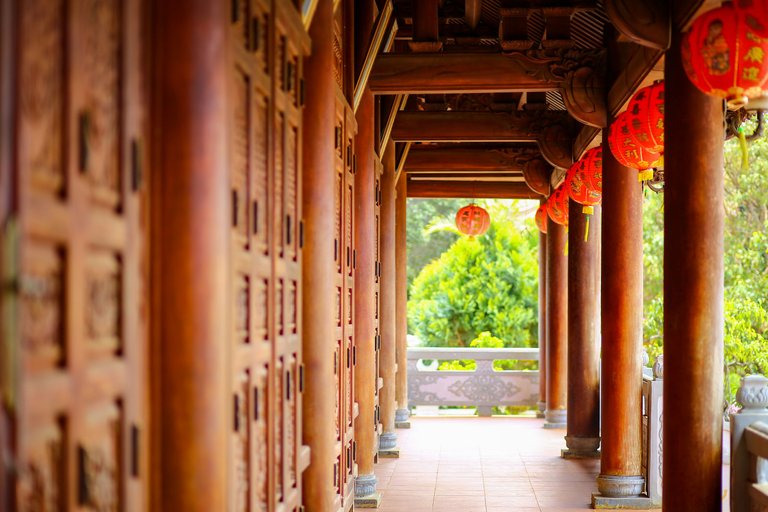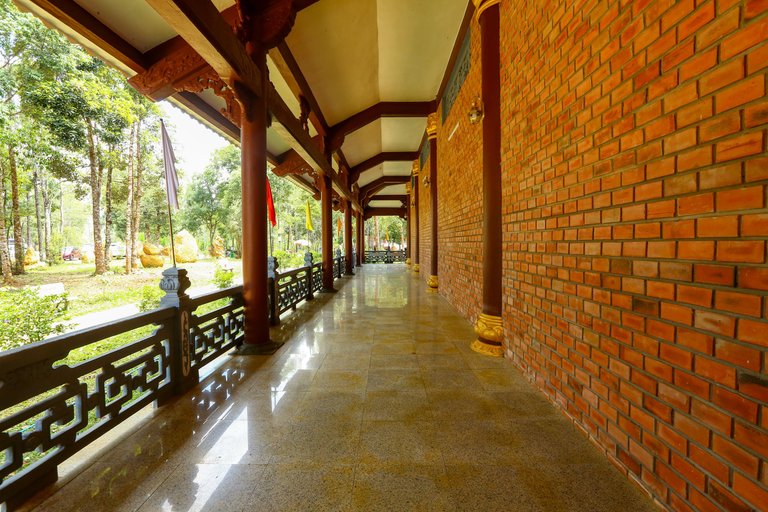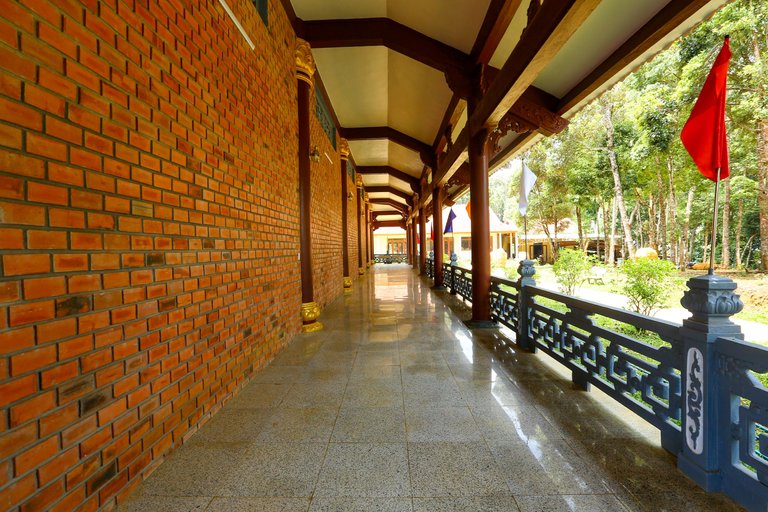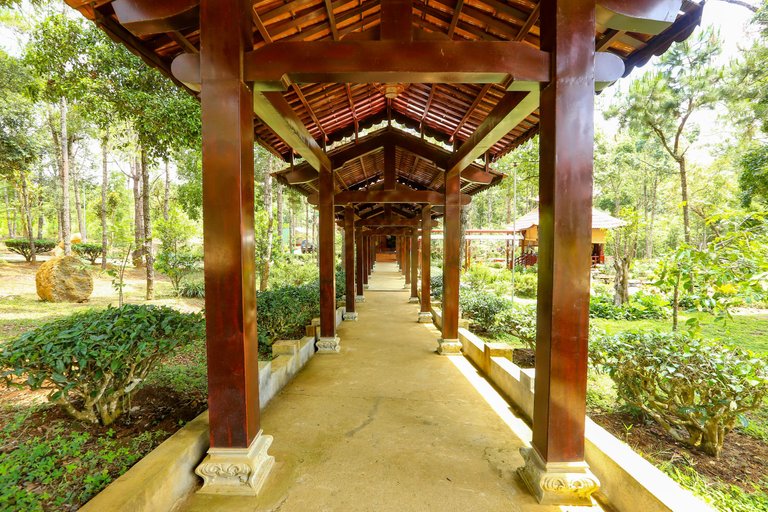 Scenes in the grounds of the pagoda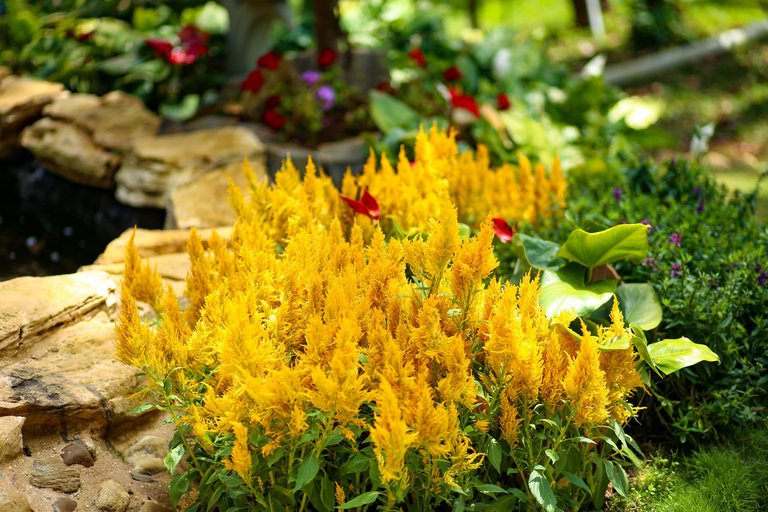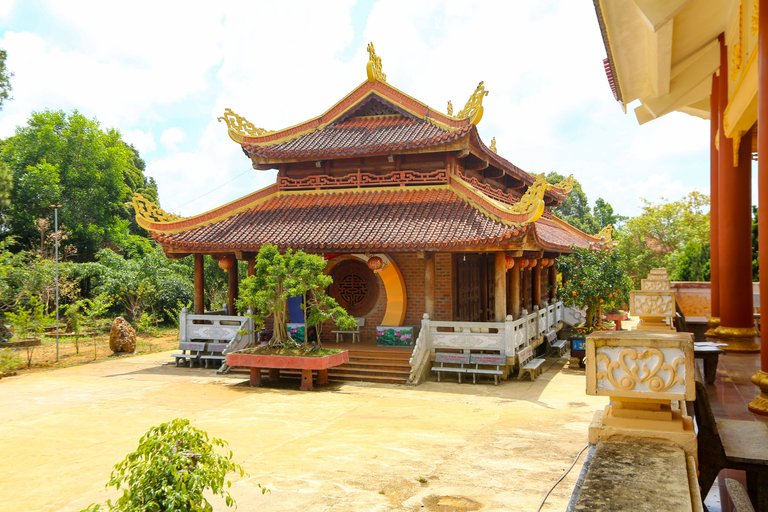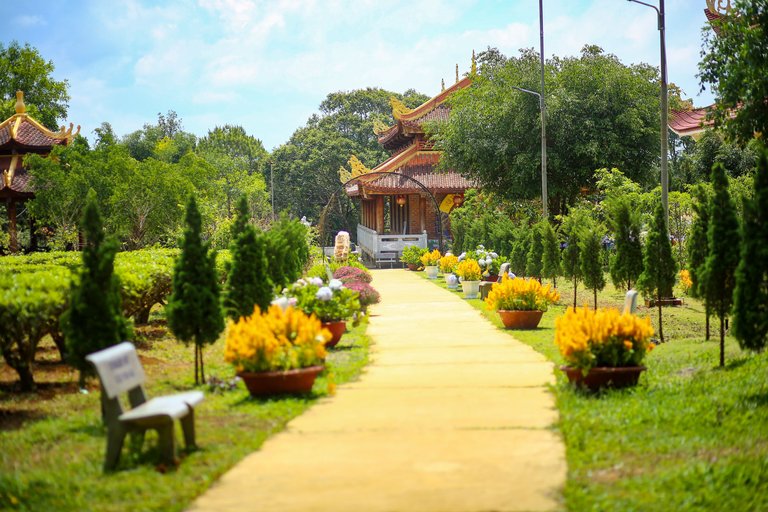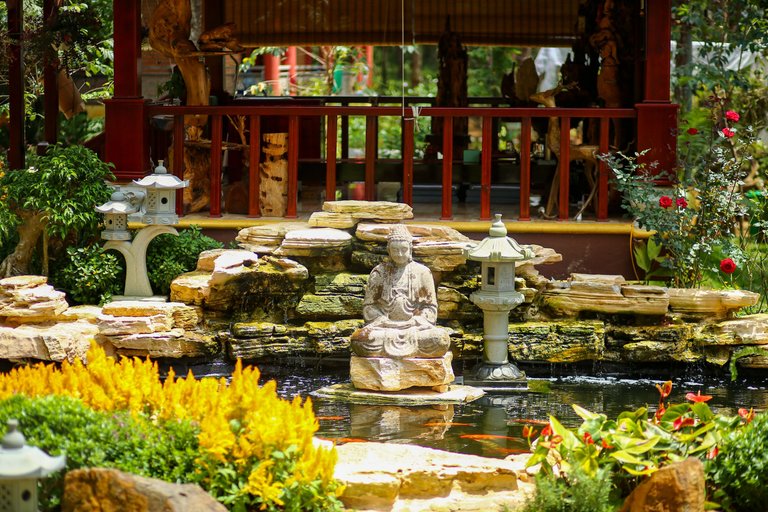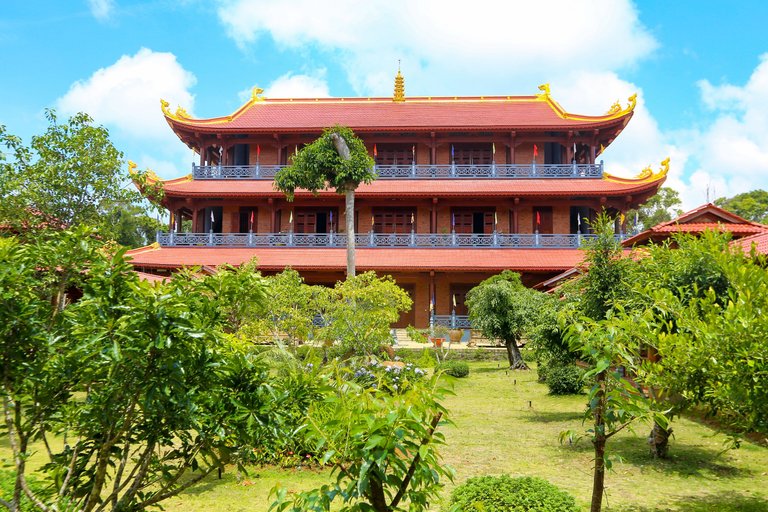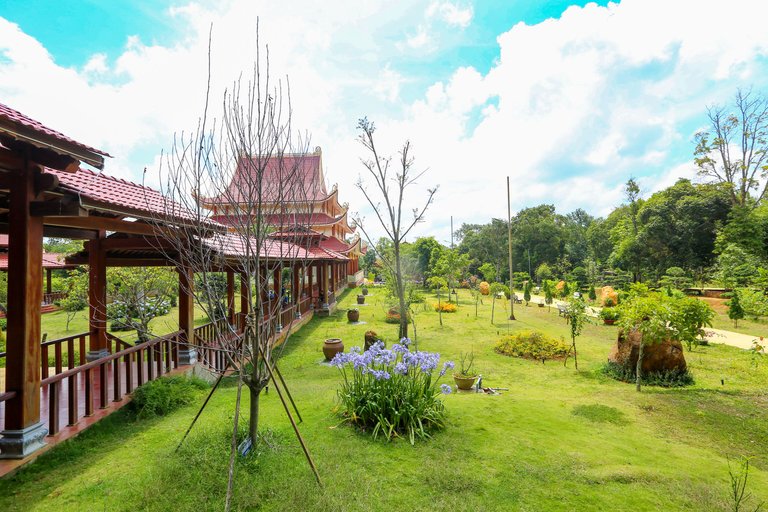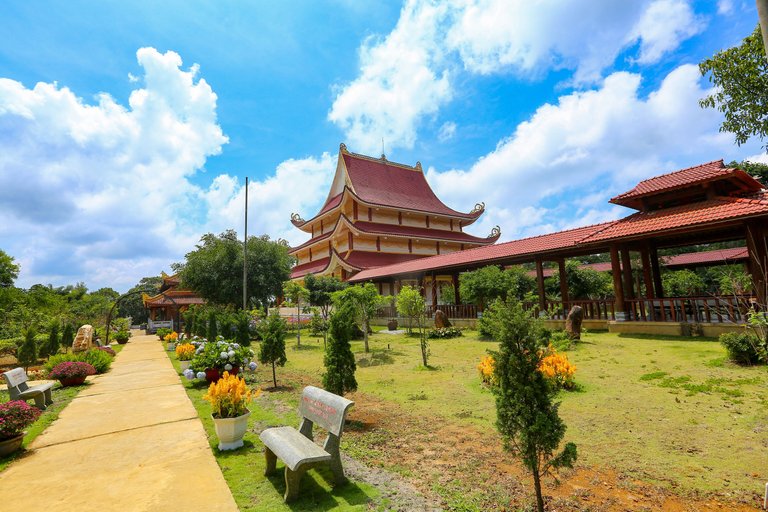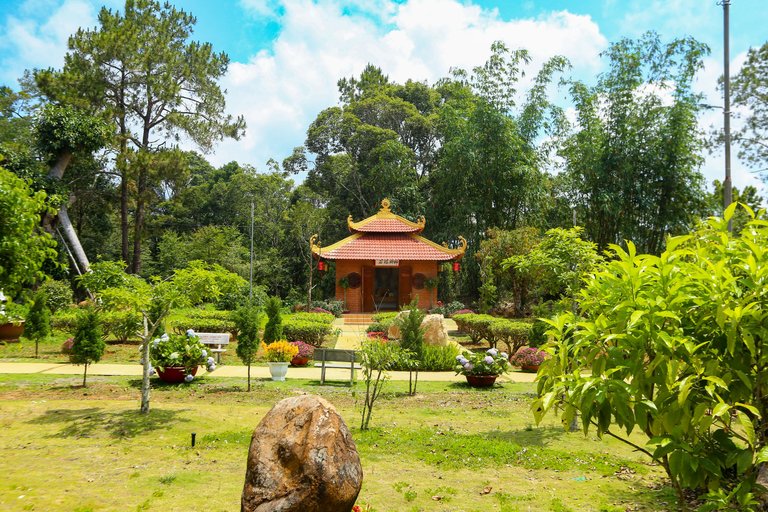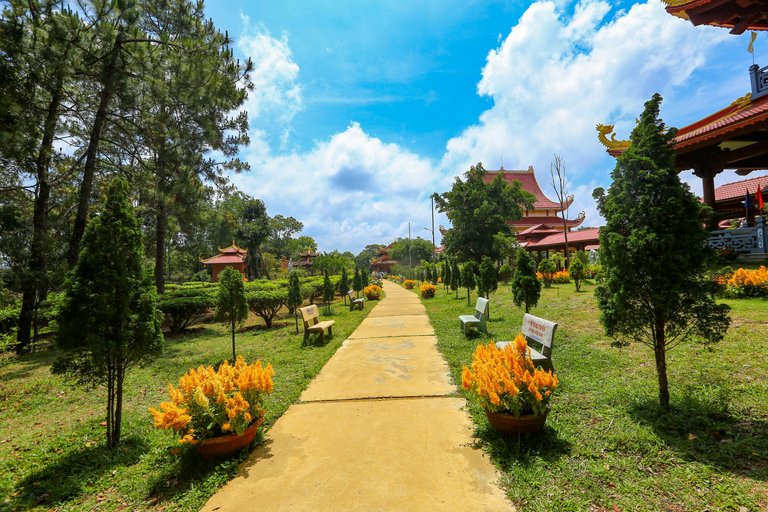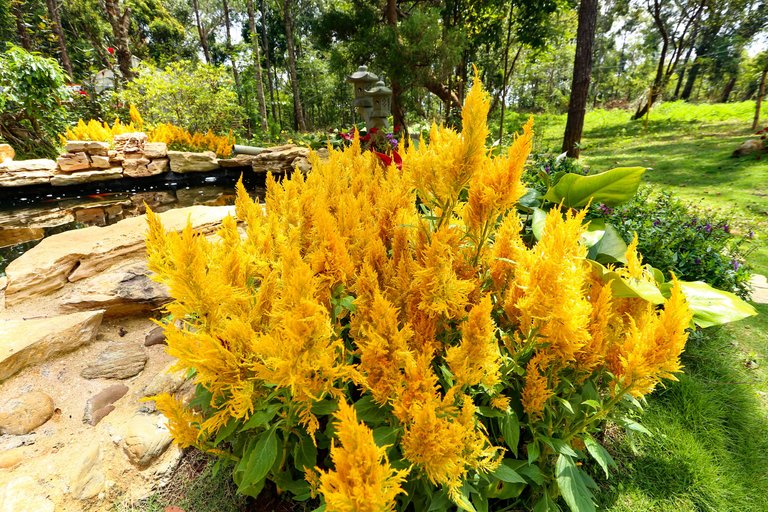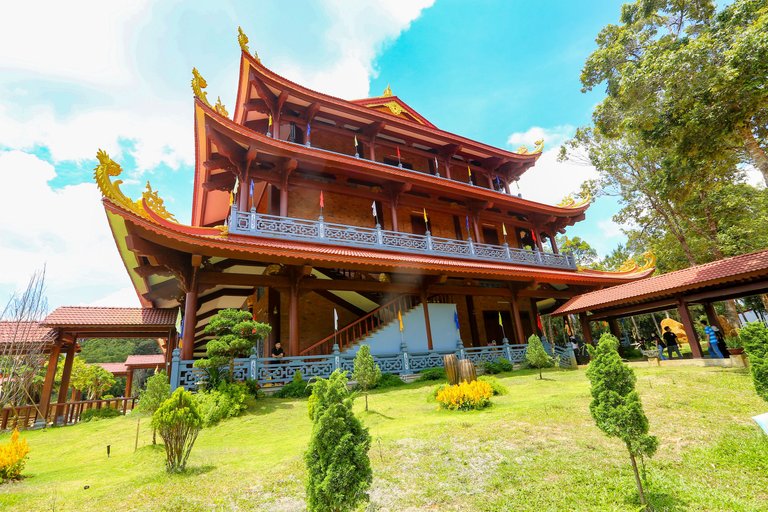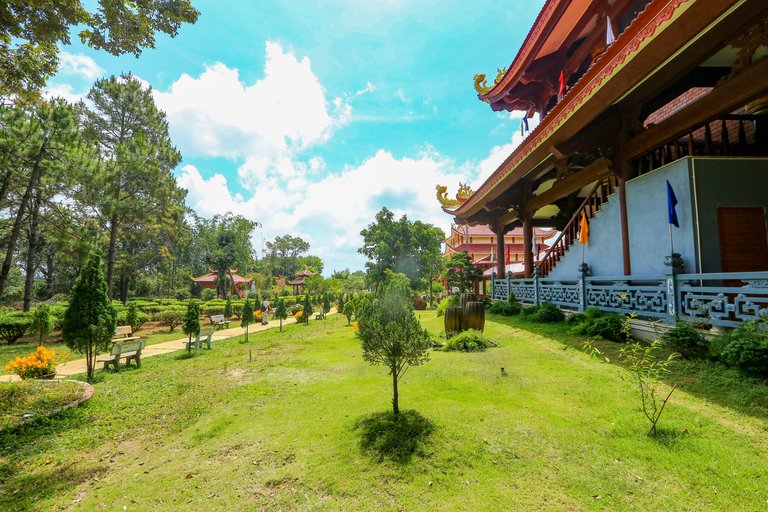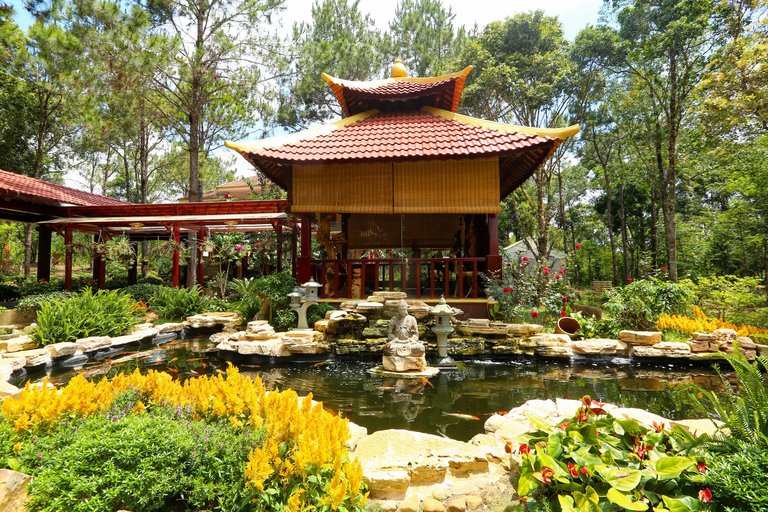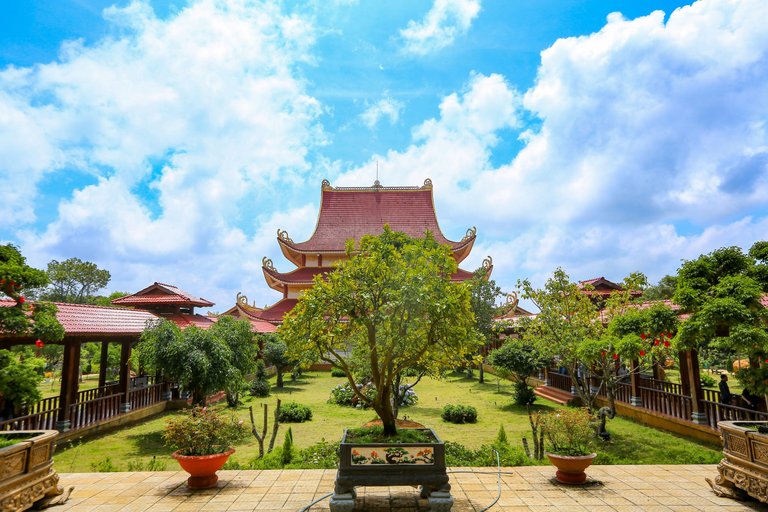 FIND ME ON:
Blog:
https://www.dodobalo.com/
Facebook:
https://www.facebook.com/Imdodohere
Instagram:
https://www.instagram.com/dodo.balo/
Twitter:
https://twitter.com/dodovietnam1
---
---