Discover the beautiful nature at Lo Ba waterfall
Hi Hivers,
Today I want to write about my trip to discover beautiful nature with my beloved friends at Lo Ba waterfall last Sunday. In big cities, you may choose to spend time in cafes, restaurants, shopping malls or amusement parks on Sundays. In a mountainous area, we often go to nature to enjoy the weekend.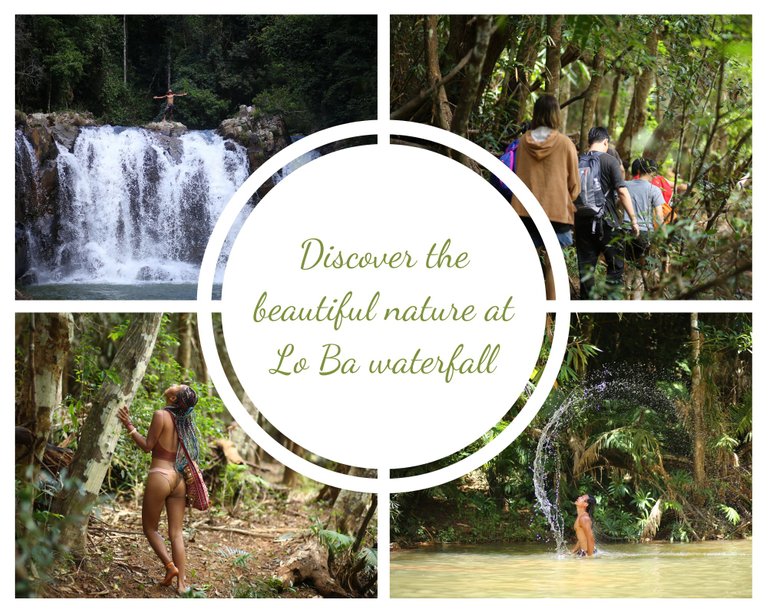 Our destination was Lo Ba waterfall, a waterfall hidden in the forest and about 4km from where we were, so we went there first by three cars because we were fifteen people including children. The road leading to Lo Ba waterfall is also very beautiful with forests on both sides of the road.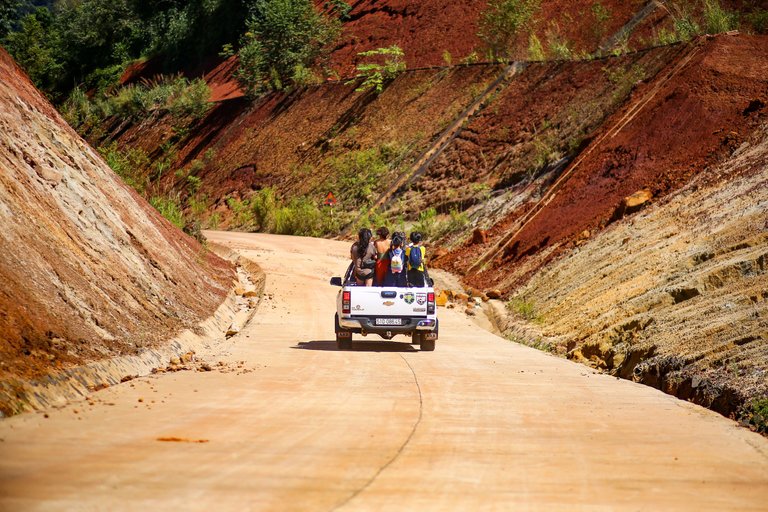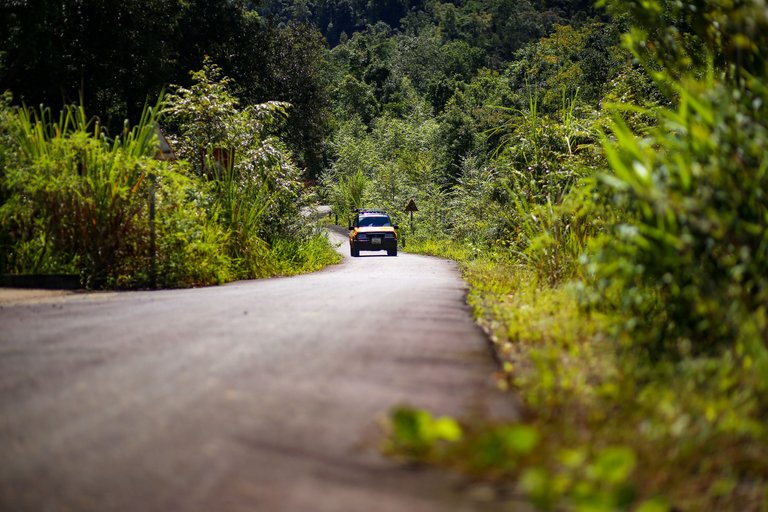 Then we left our cars at the edge of the forest and walked into the forest to reach the Lo Ba waterfall area. Although the road was quite difficult, we were all excited and happy.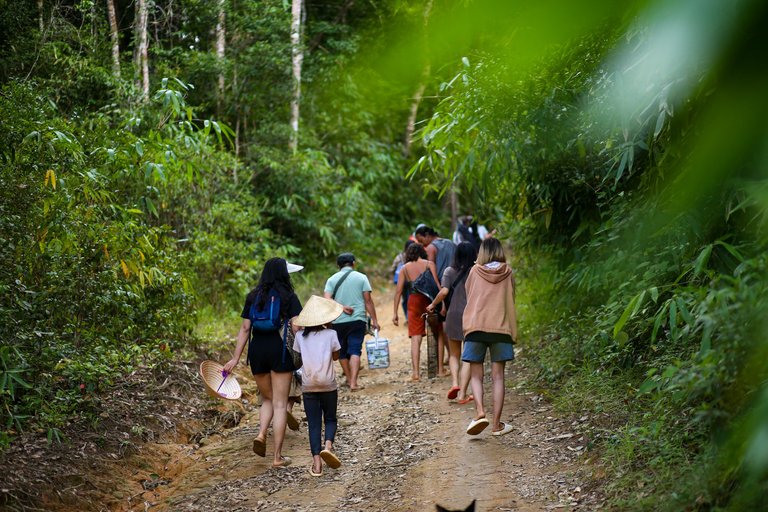 Sometimes we had to go through quite dense woods.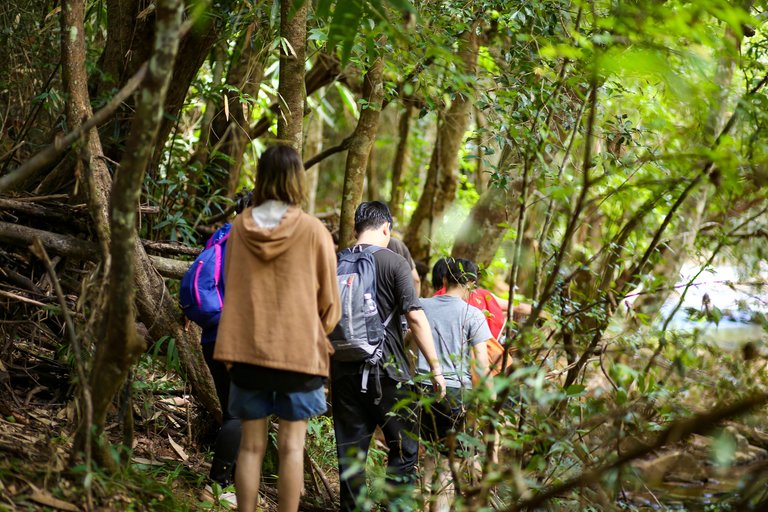 We also had to wade across streams or climb cliffs to continue our journey. For trips like this, jungle and climbing skills are needed. And the less stuff you bring, the better.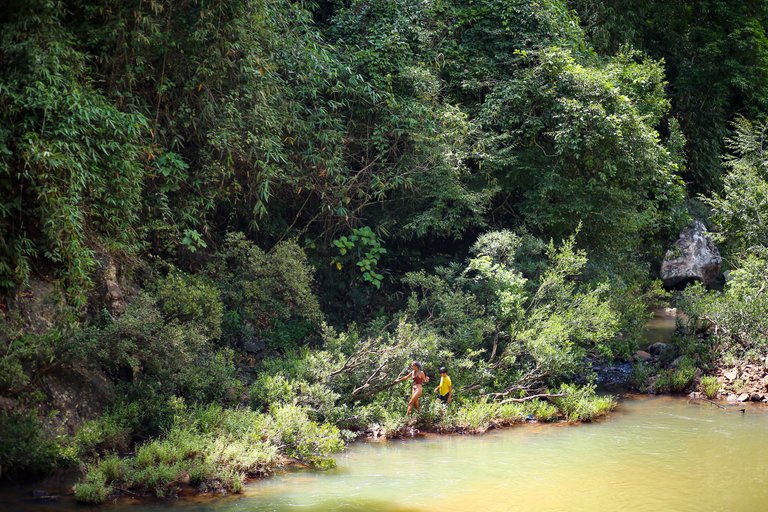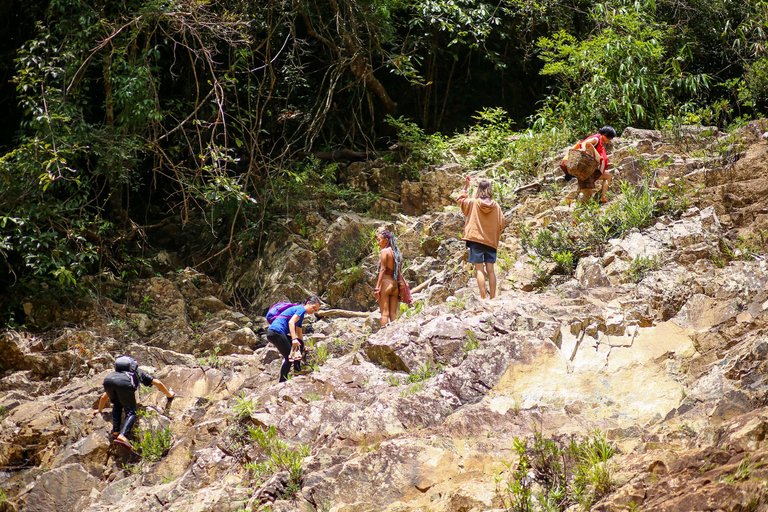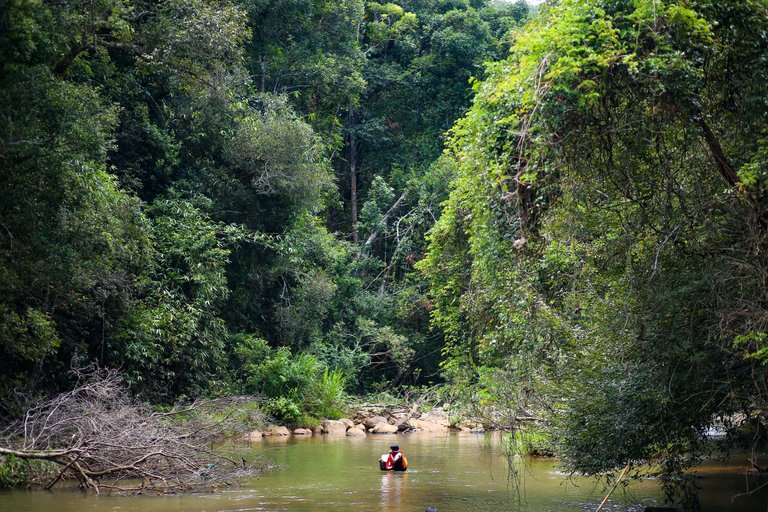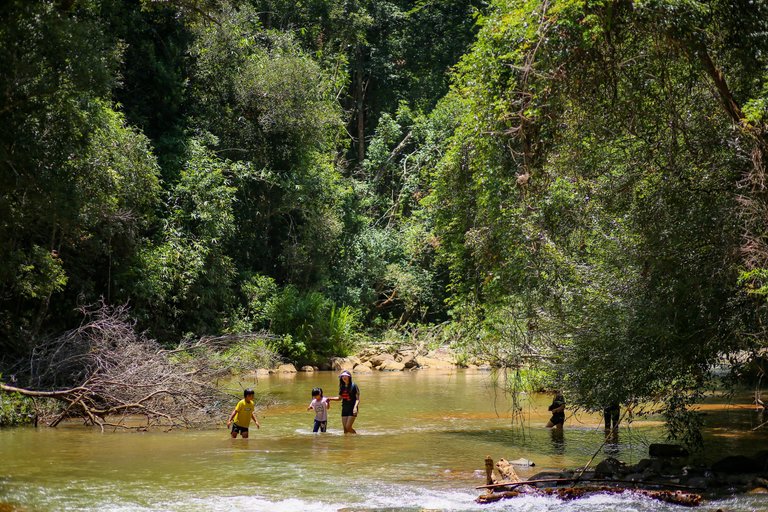 There were other times when we had to cross dangerous bridges to continue our journey. These are just makeshift bridges made of cables, wooden slats and planks. Over time, the slats and planks have rotted so it has become quite dangerous. We even crossed the water by passing a tree.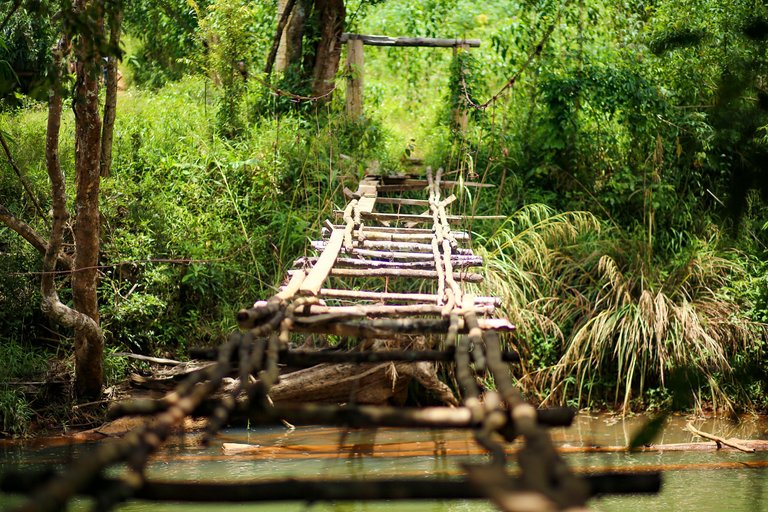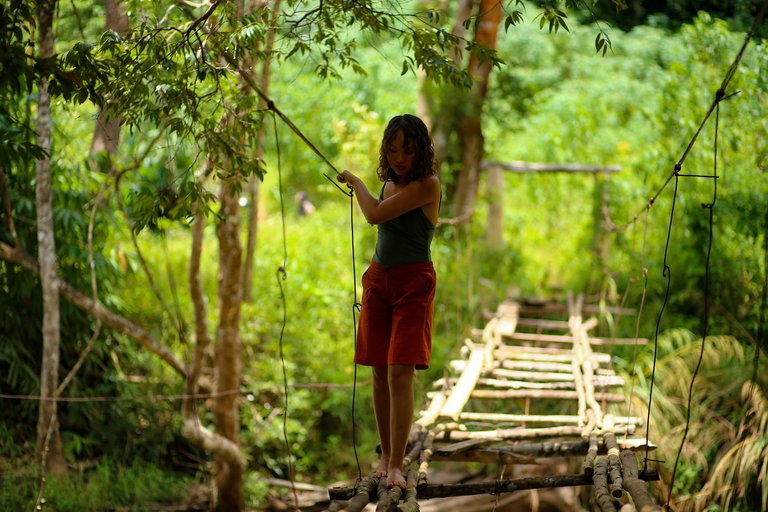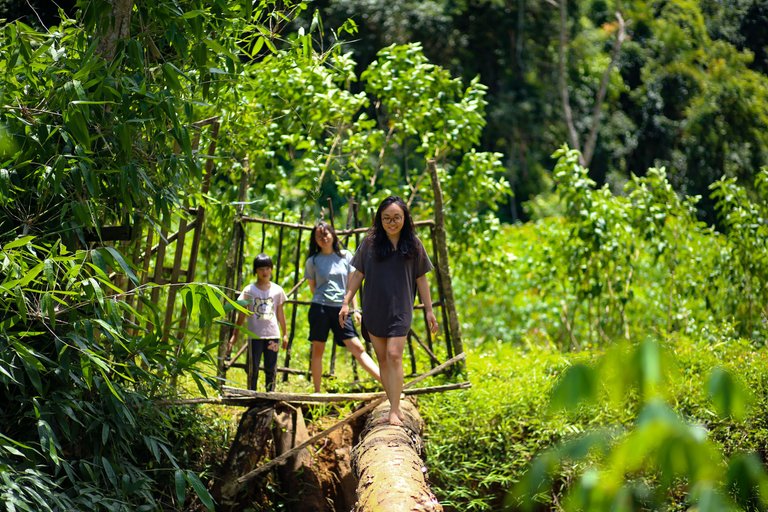 Despite the foregoing, our destination, Lo Ba waterfall, is a well worth the effort. It's a waterfall hidden in the surrounding jungle, it hasn't even appeared on google maps at the time of this writing. That's why it is still a less visited destination and still retains its pristine beauty. The clear and cool water of the waterfall soothed the heat of the noon and the fatigue we had experienced. The strong waterfall created a large lake where we spent a lot of time enjoying.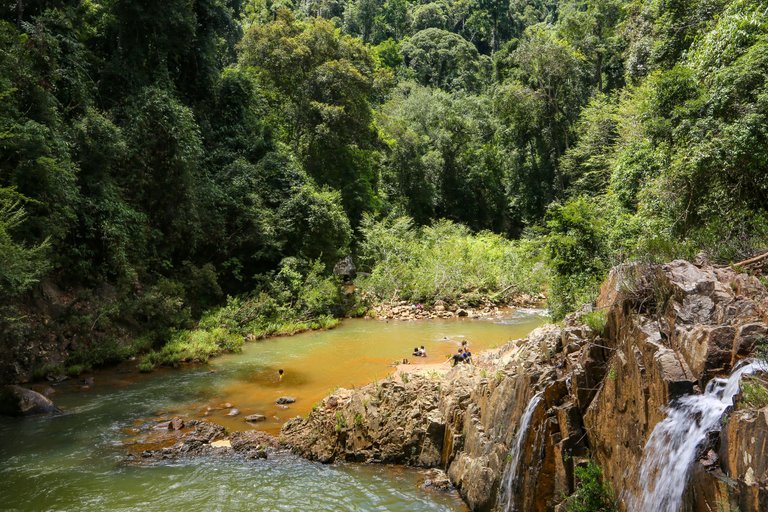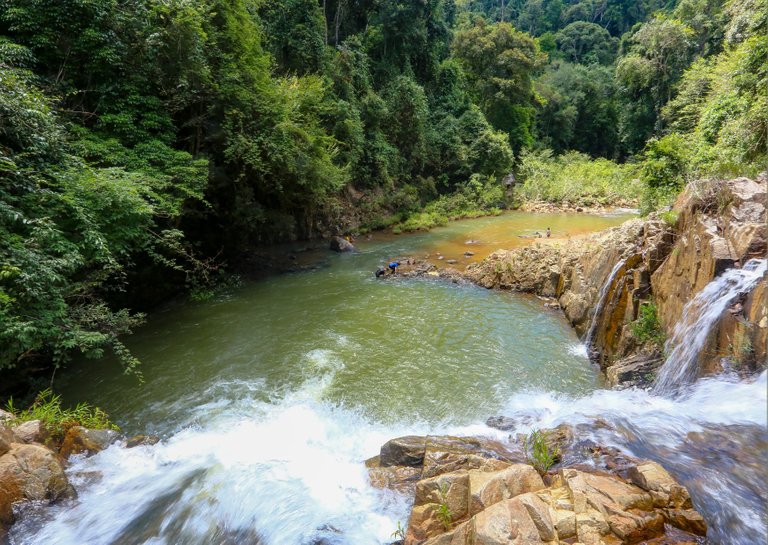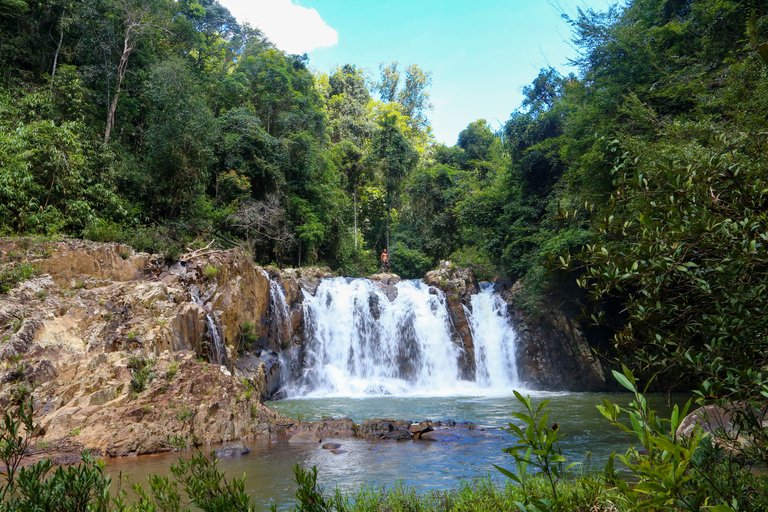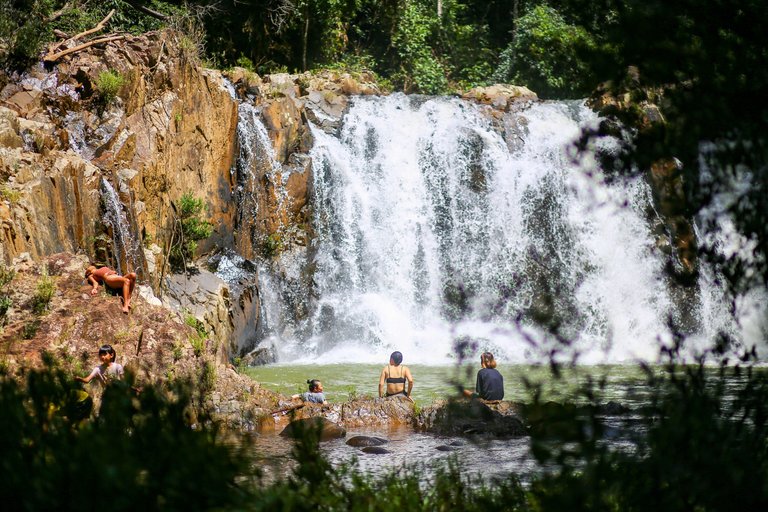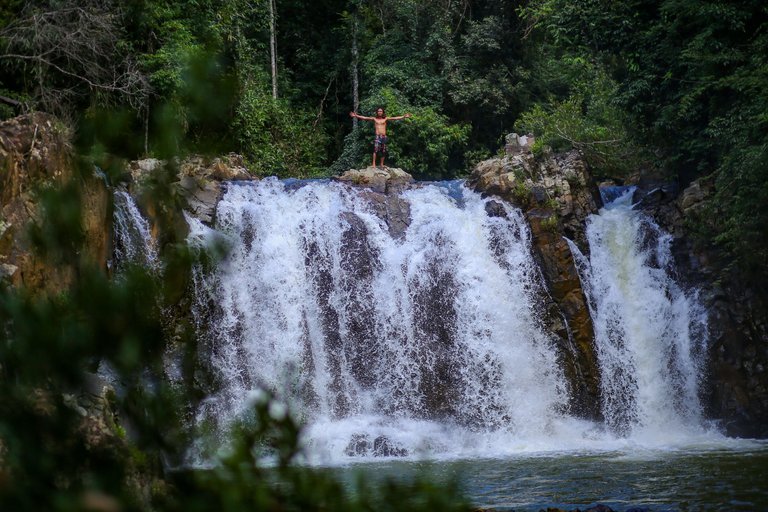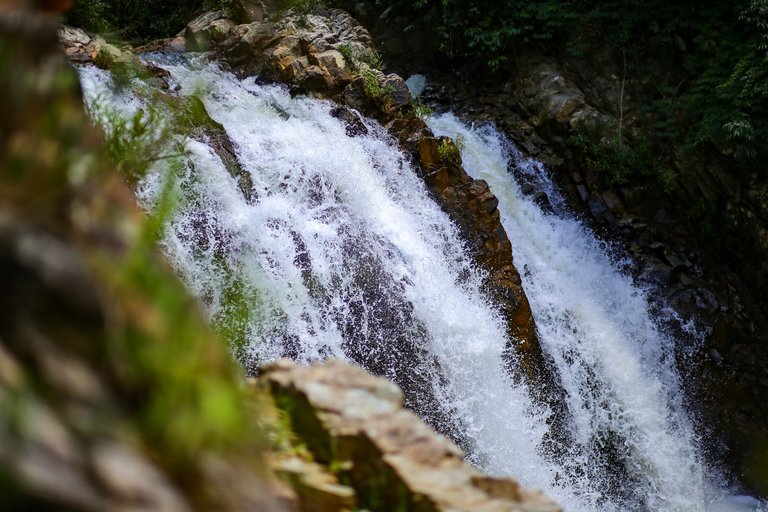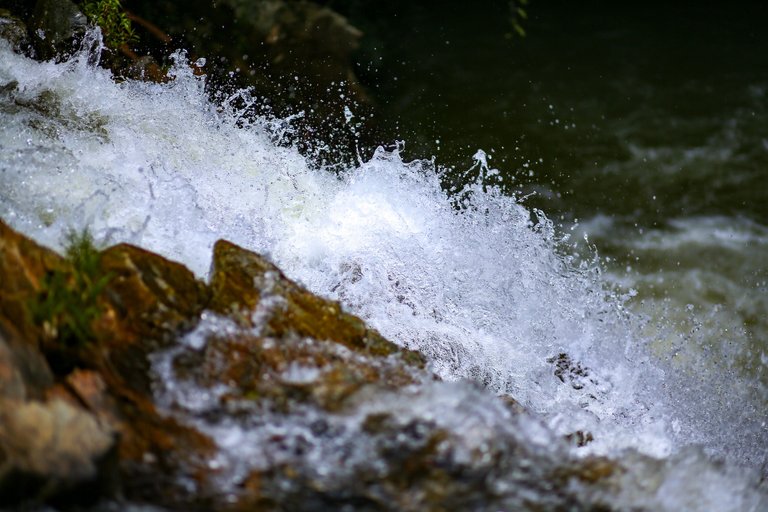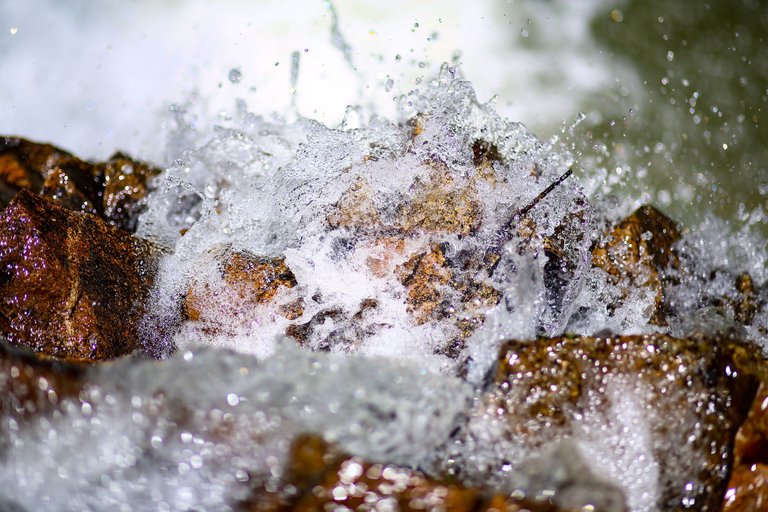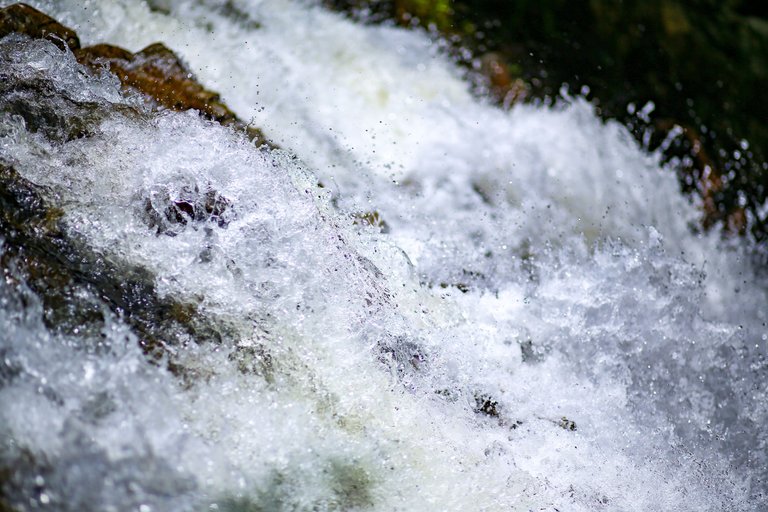 Each of us had our own way to enjoy there. Some of us liked to lie on the rocks, some people liked to take a dip in the cool water, some people liked to go around to explore, some people liked to climb the cliffs, some people liked to play in the water, some people liked to climb trees, some people simply sat and chilled with nature, some people liked to pose for photos, and I liked to take beautiful pictures of everyone.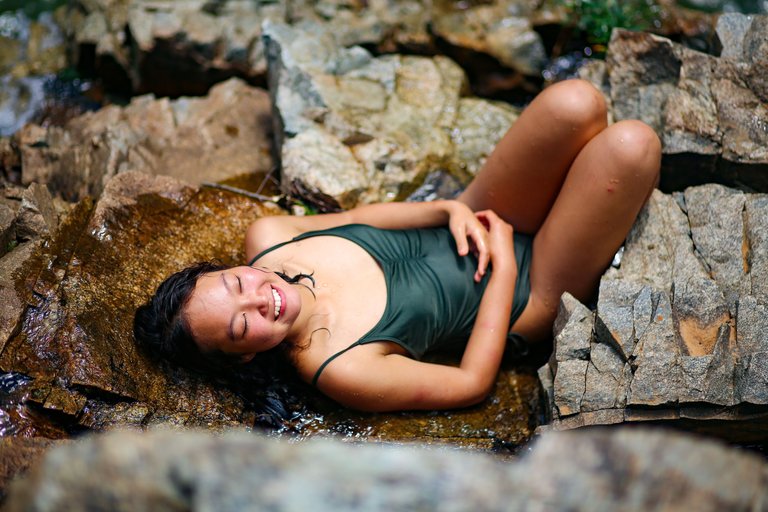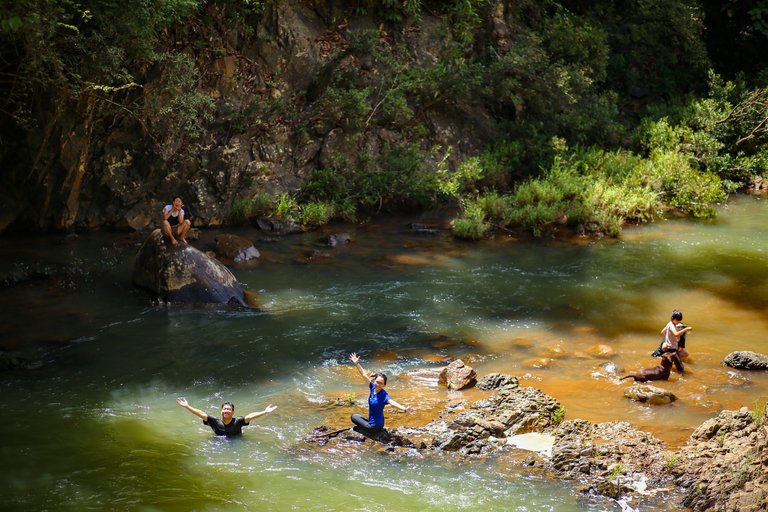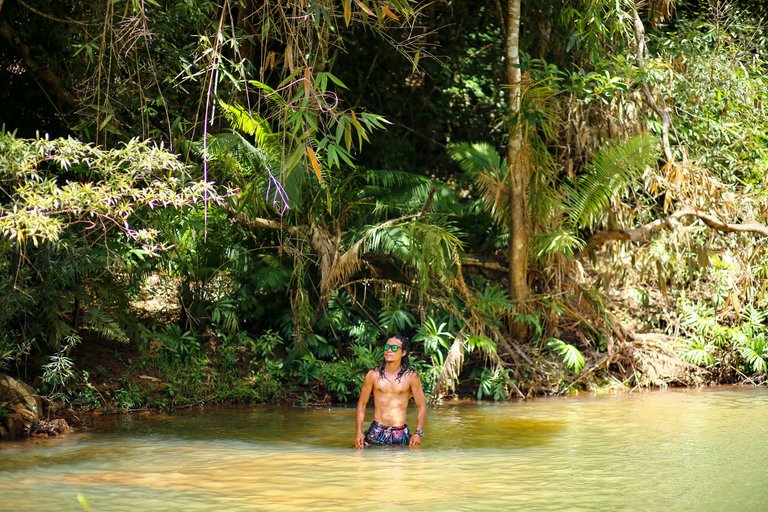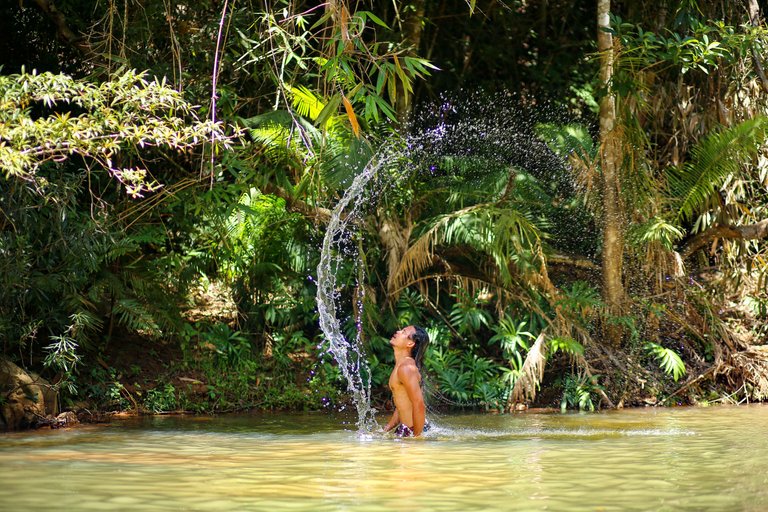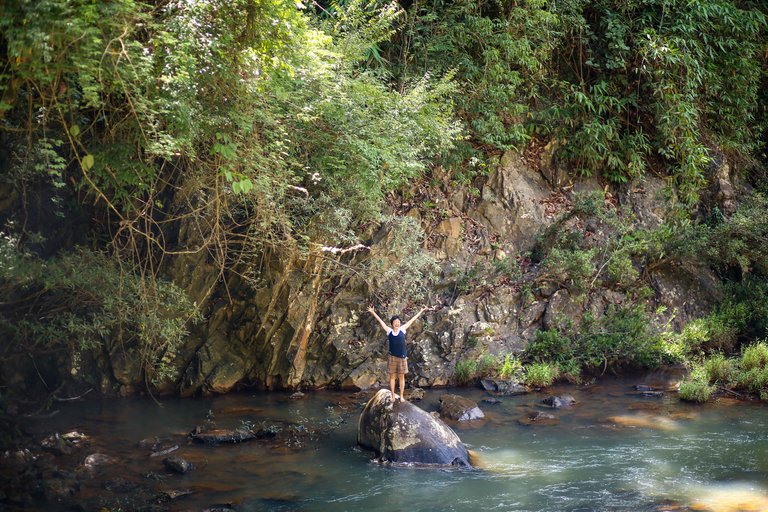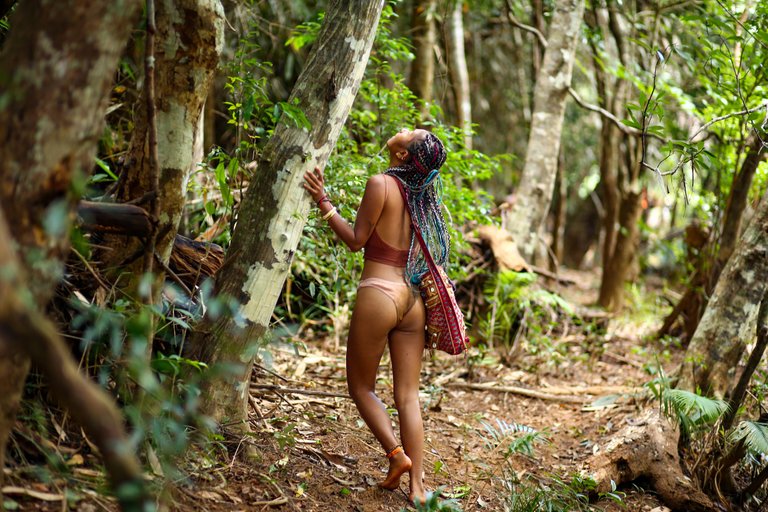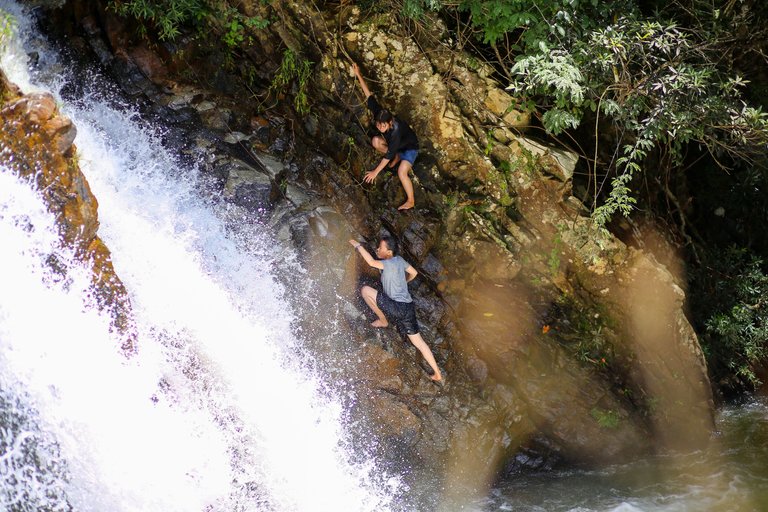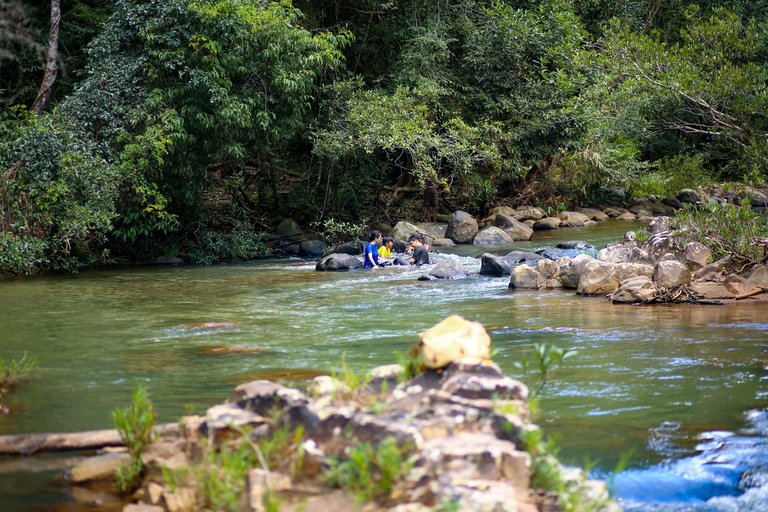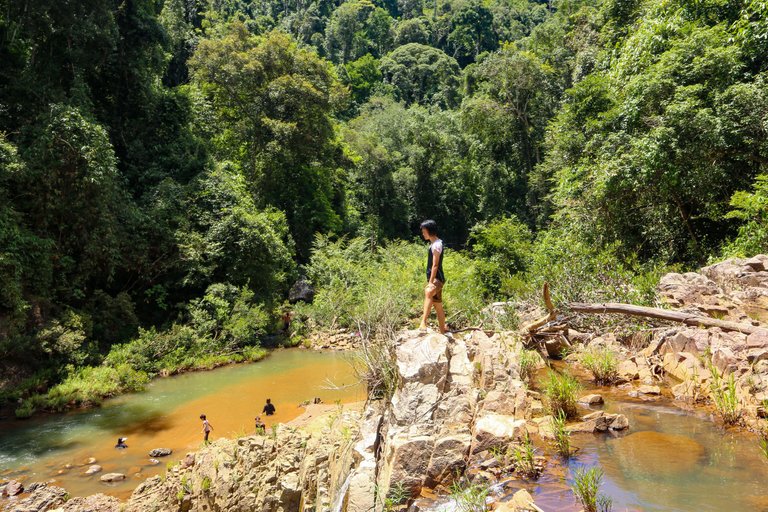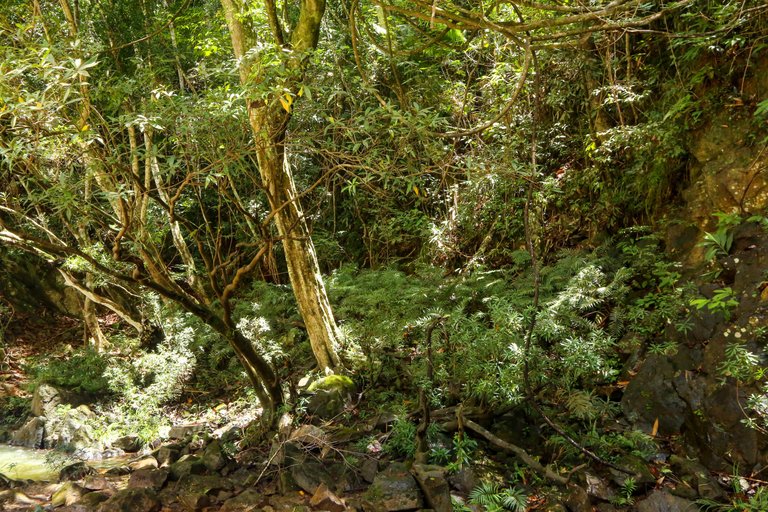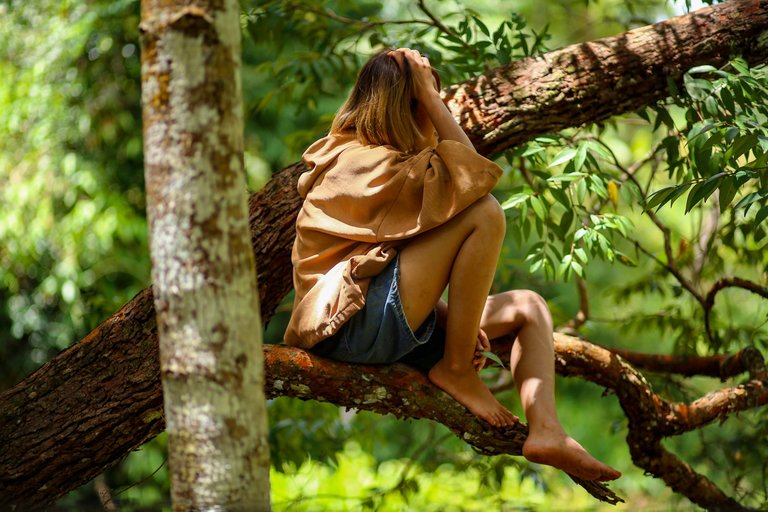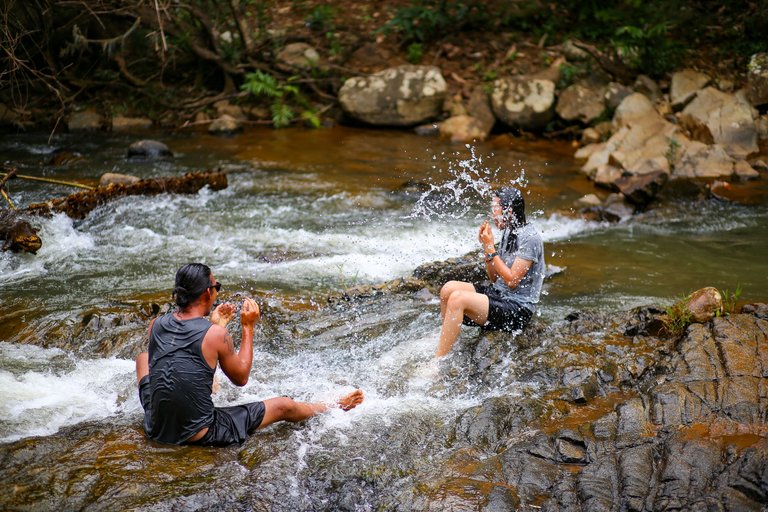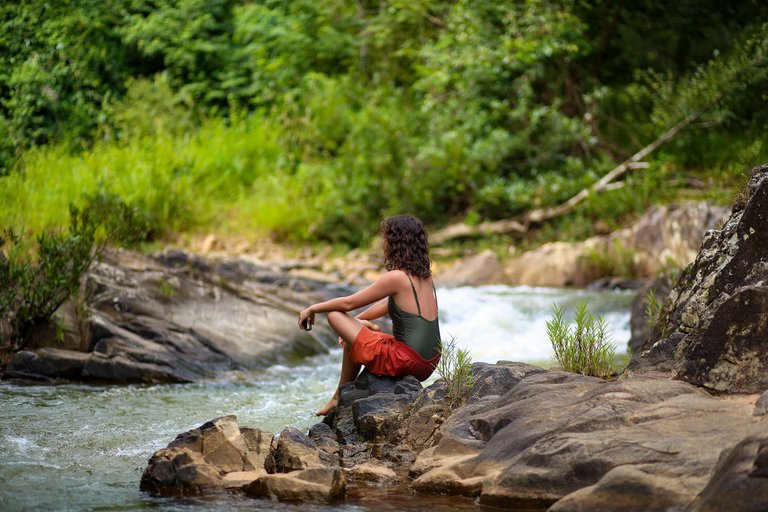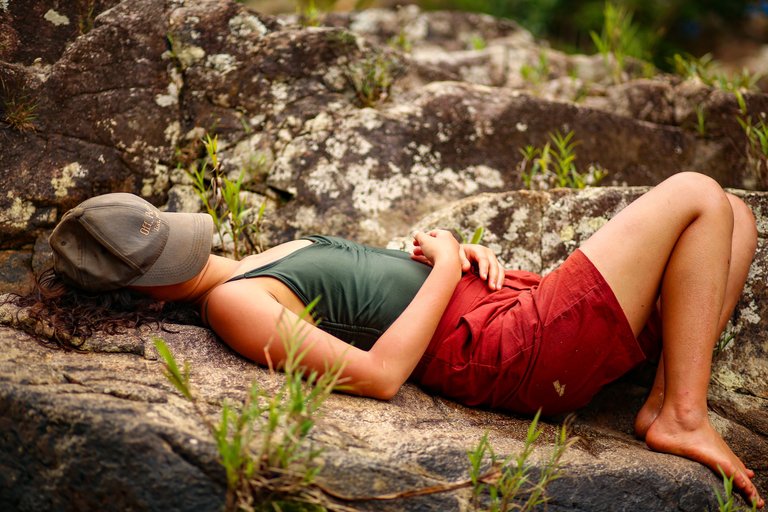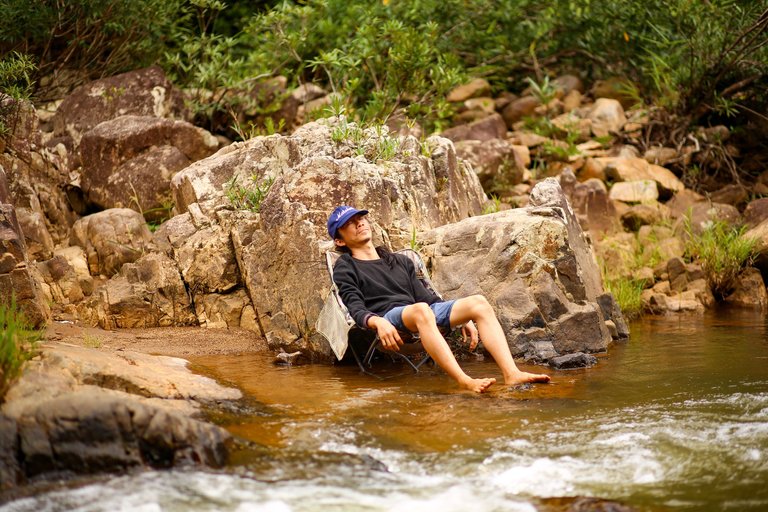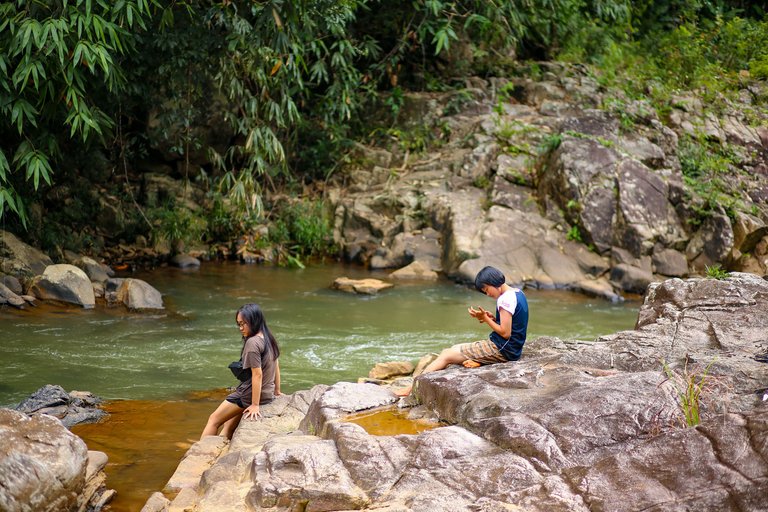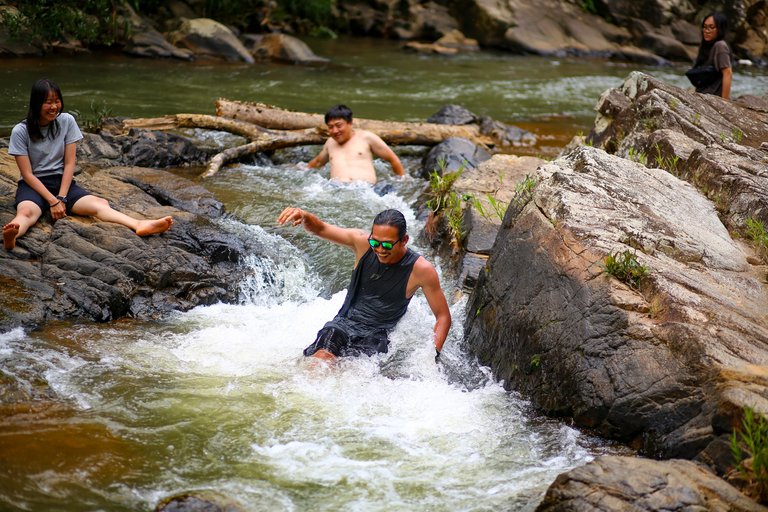 We enjoyed our time there so much that we stayed there until the afternoon. It was a great day both physically and mentally. The physical activities in the forest made us tired but very good for our senses. After a week of hard work, activities like that are great for us to regain our energy. We then gathered together on a large rock for a snack and some coffee. It's great to sit with friends in the middle of beautiful nature.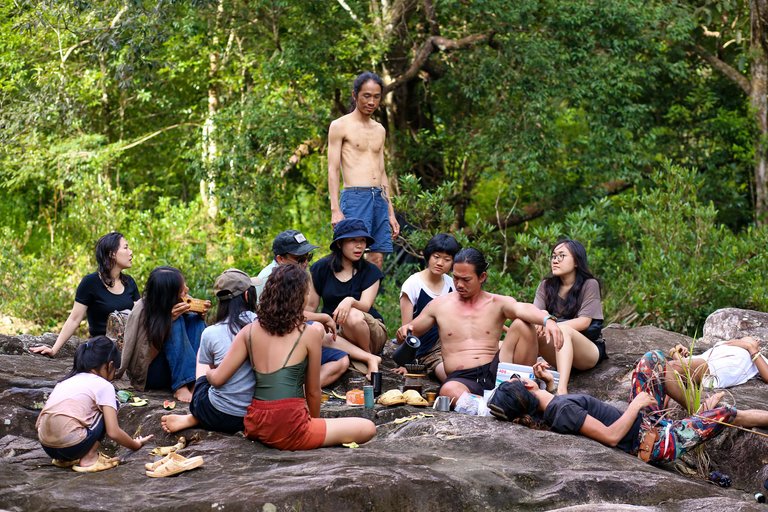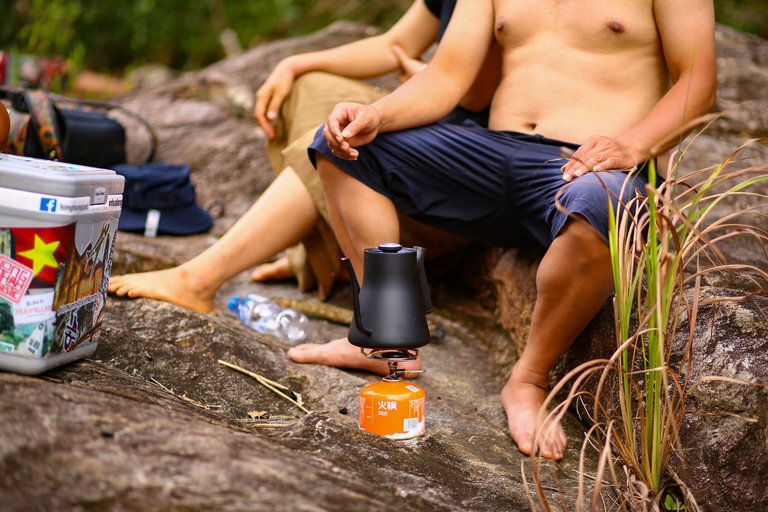 We used coffee beans from my friend's forest grown coffee tree.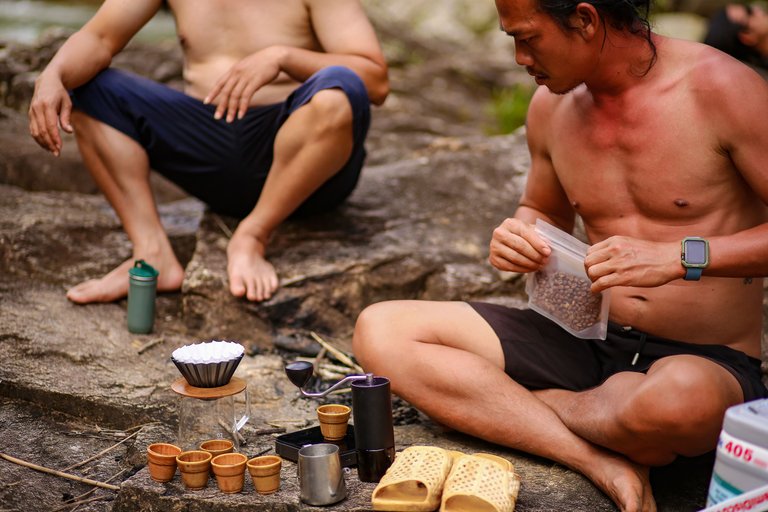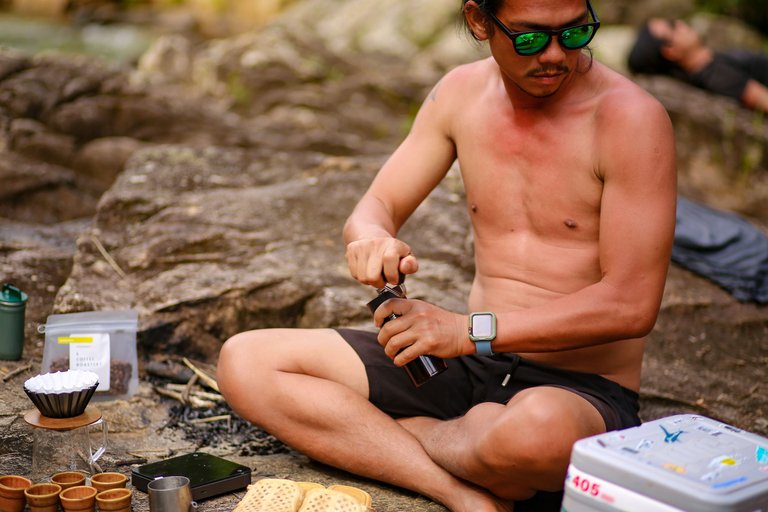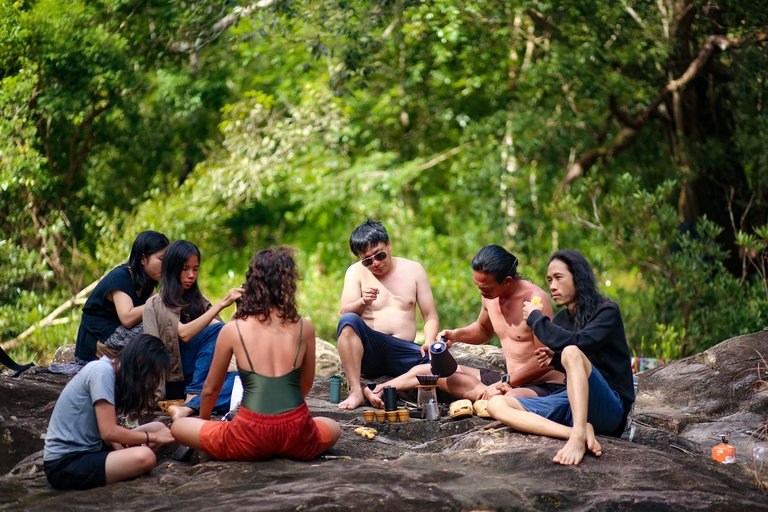 My friend is also an expert barista so he is very thorough in making coffee cups.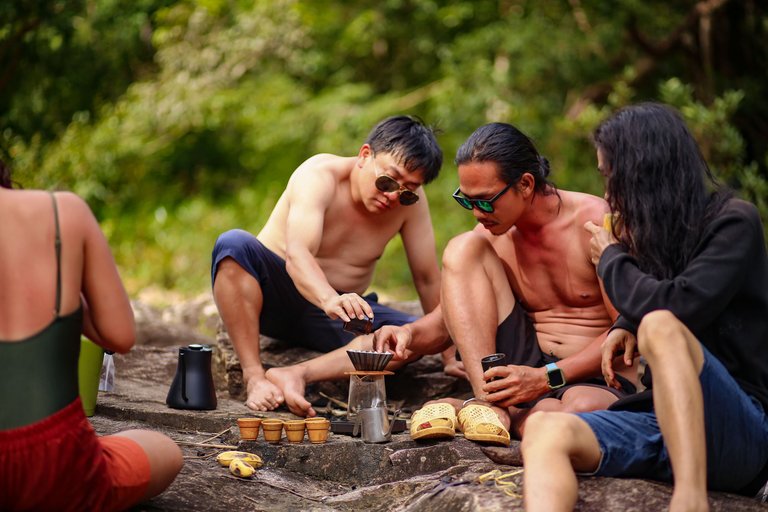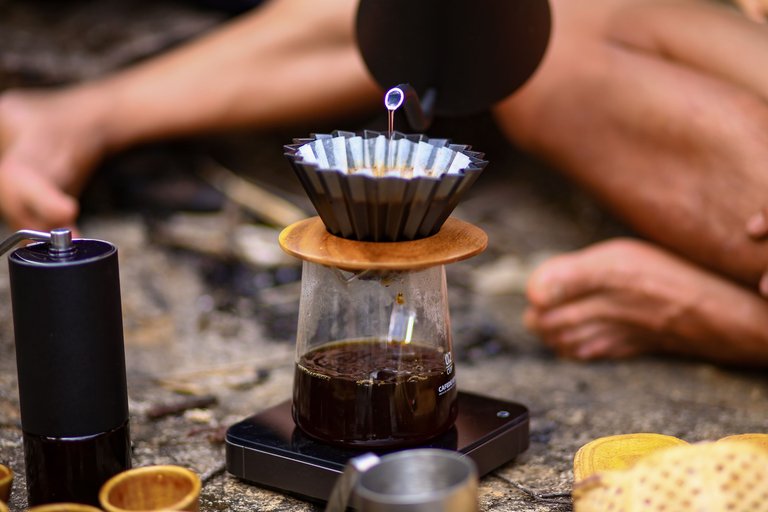 What could be more wonderful than enjoying fragrant cups of coffee like this in the midst of beautiful nature.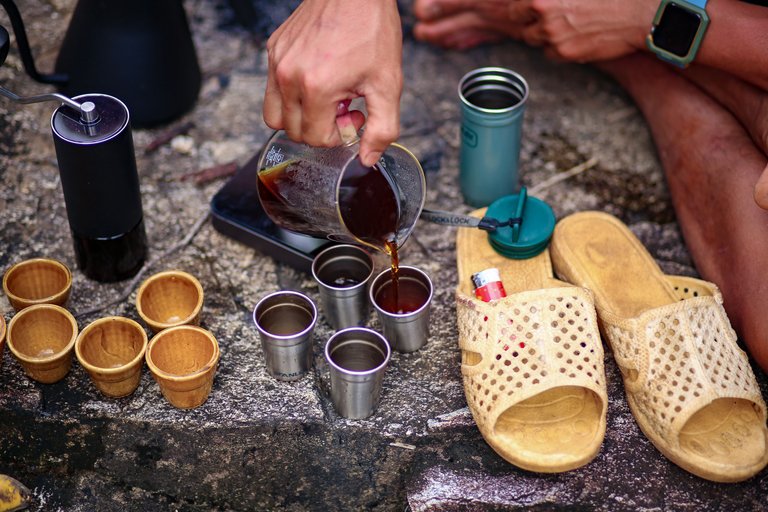 It was a great weekend we had together. Thank you so much for taking the time to read my post. Wishing you a new week full of energy.
FIND ME ON:
Blog:
https://www.dodobalo.com/
Facebook:
https://www.facebook.com/Imdodohere
Instagram:
https://www.instagram.com/dodo.balo/
Twitter:
https://twitter.com/dodovietnam1
---
---