Discover the beauty of Tu Nong village in the middle of vast rice field
Hi dear Hivers in the pinmapple community, today I would like to take you to a new place, which is Tu Nong village. It is a small village in Mang But commune, Kon Plong district. This village is typical for choosing the terrain to establish a village of the Xo Dang ethnic minority with a flat terrain, nestled between the surrounding vast rice fields and surrounded by rivers and mountains. From afar, the village looks like an oasis, where houses are clustered together. And to get to the village, we have to cross a suspension bridge.
The village is located on an oasis nested between the vast rice fields and a river.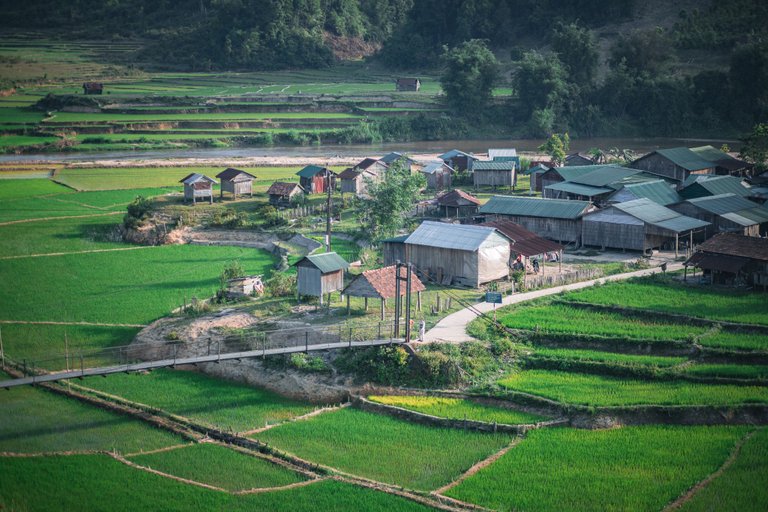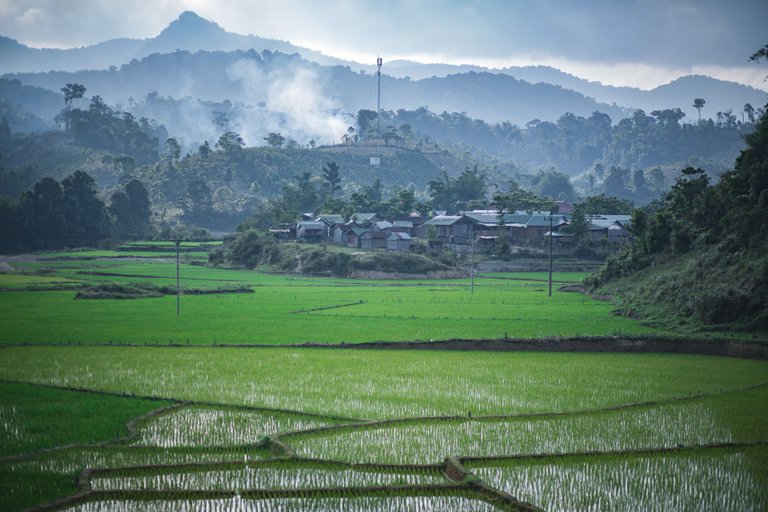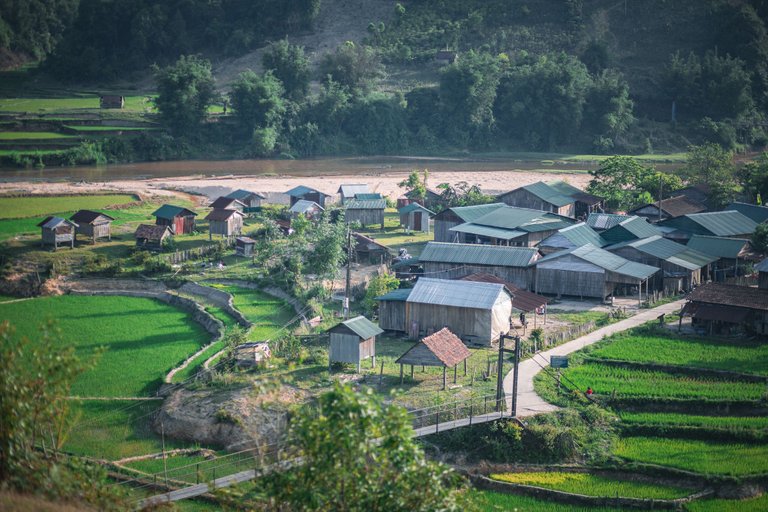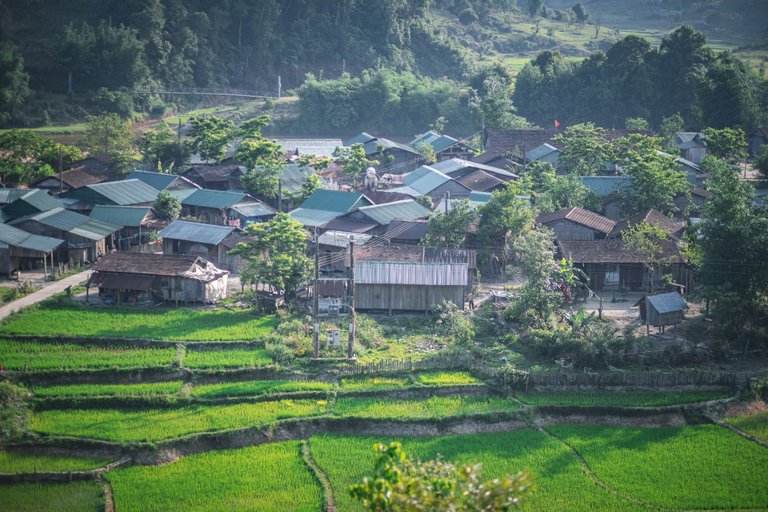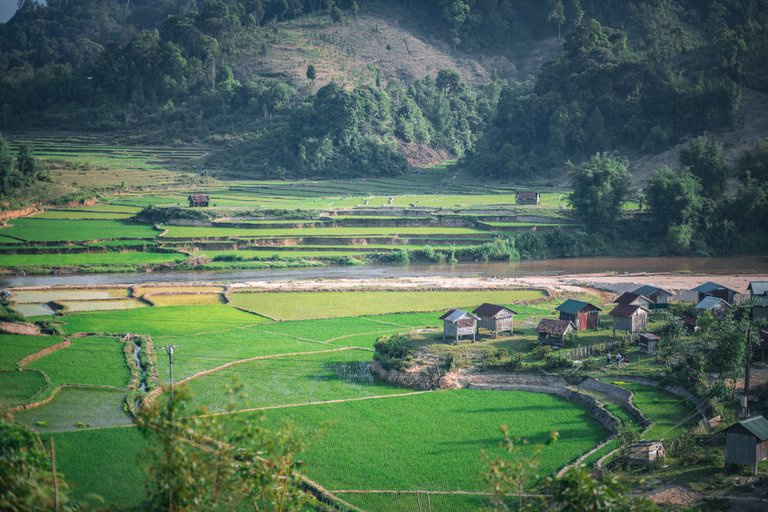 To reach the village, we have no choice except walking through a suspension bridge. It's understandable that there is no cars in the village.🤓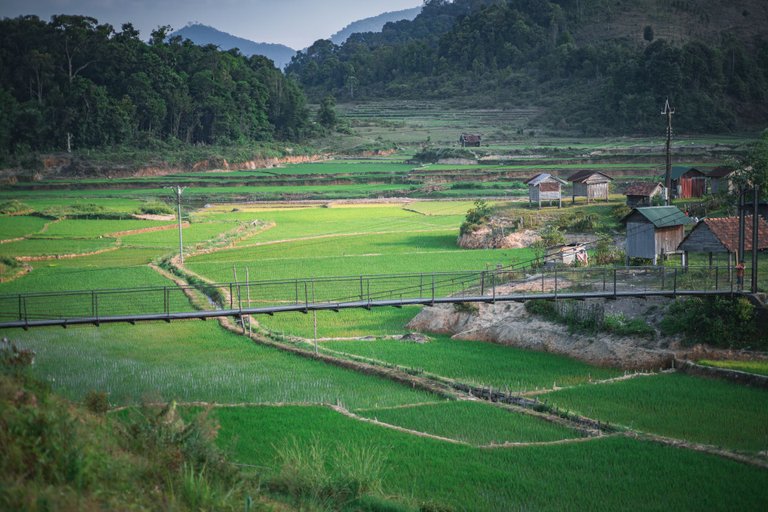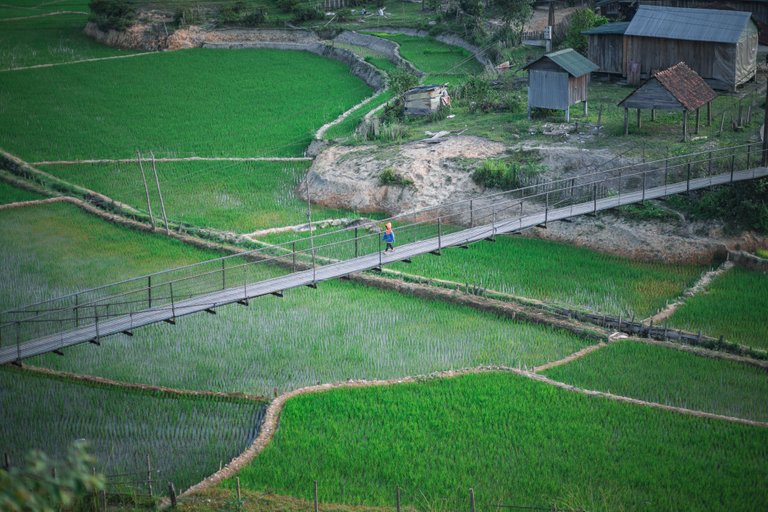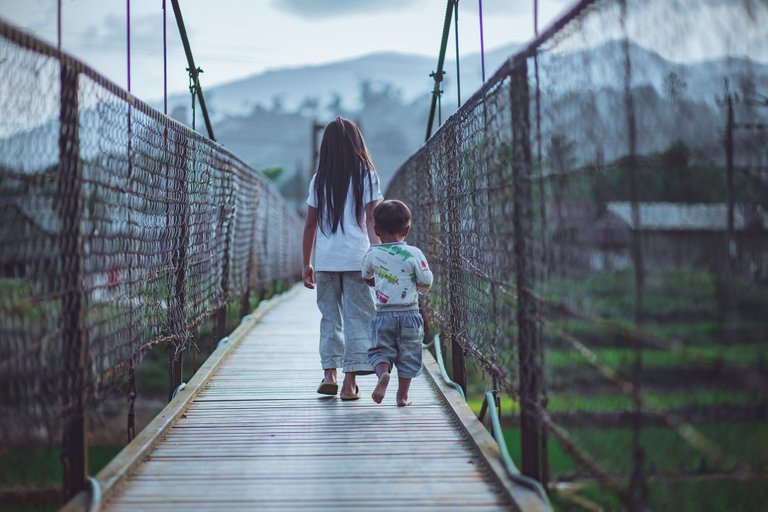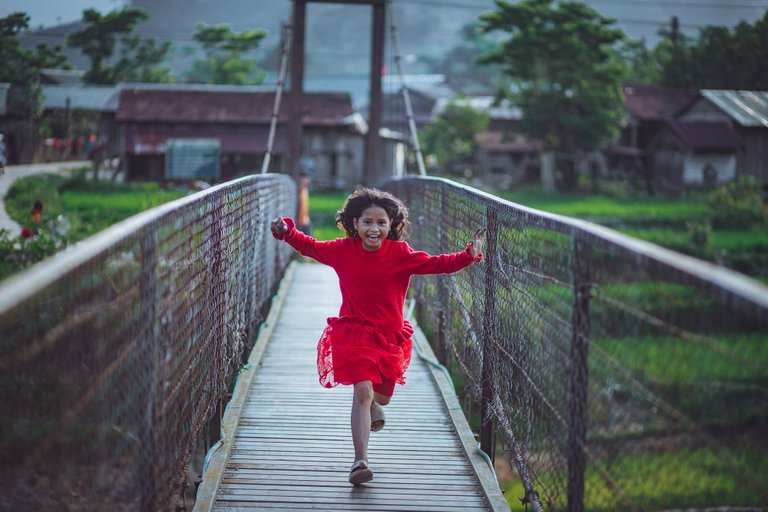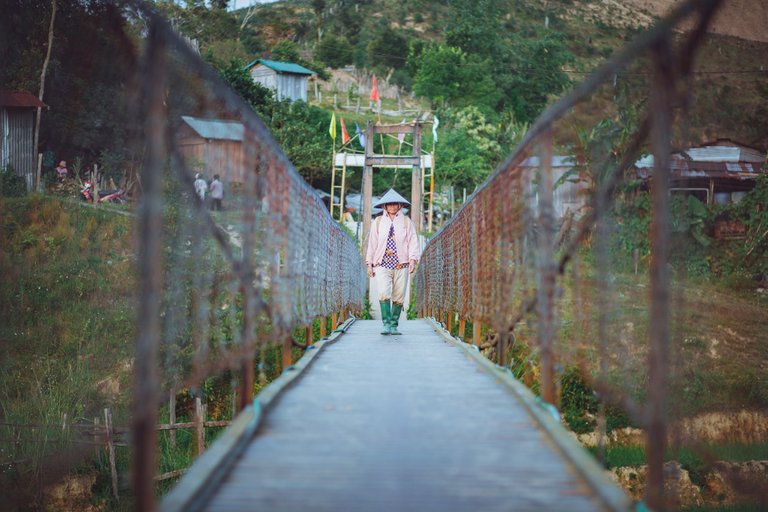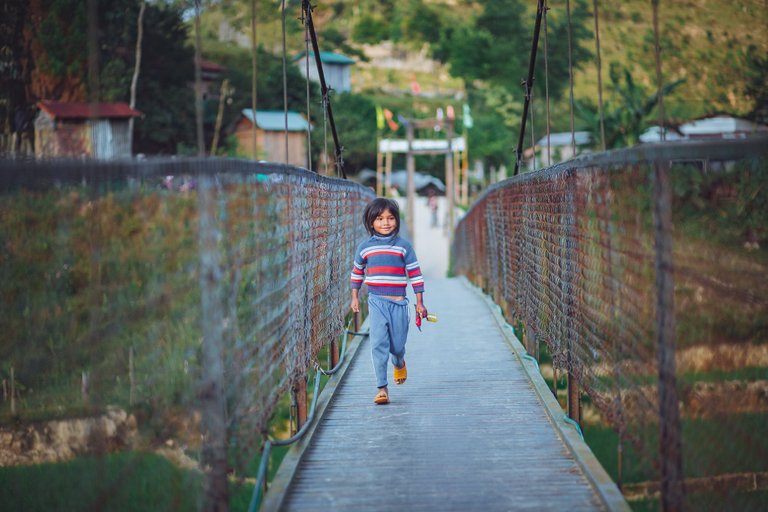 Villagers earn their living mainly by farming, raising livestock and fishing at the river. They grow rice around the village using water from the river. Unlike other ethnic groups living in the high mountains, the villagers here choose a flat land to facilitate farming. From a hill, we can see their rice fields stretching seemingly endlessly. Despite favorable conditions, they only grow one rice crop a year, while other parts of Vietnam grow two rice crops. And the reason given by the villagers is that they only need to plant one rice crop to have enough to eat for a year. Therefore, I know that they really have a simple and happy life.
From the distance, we can see the vast rice fields surrounding the village.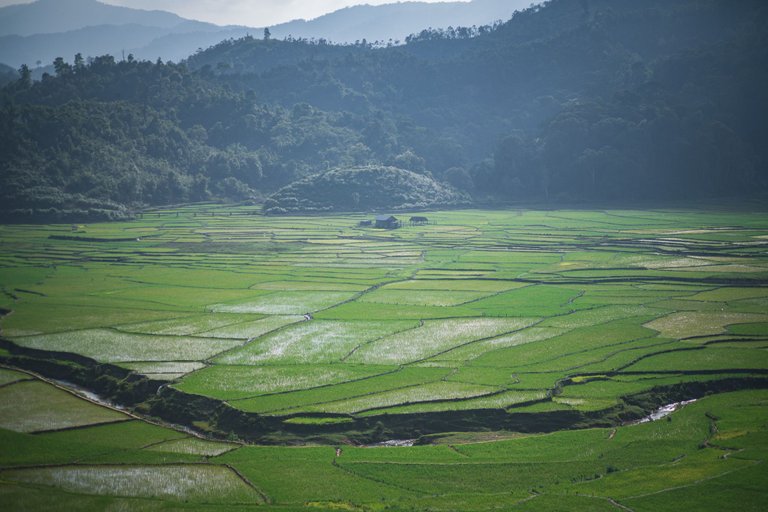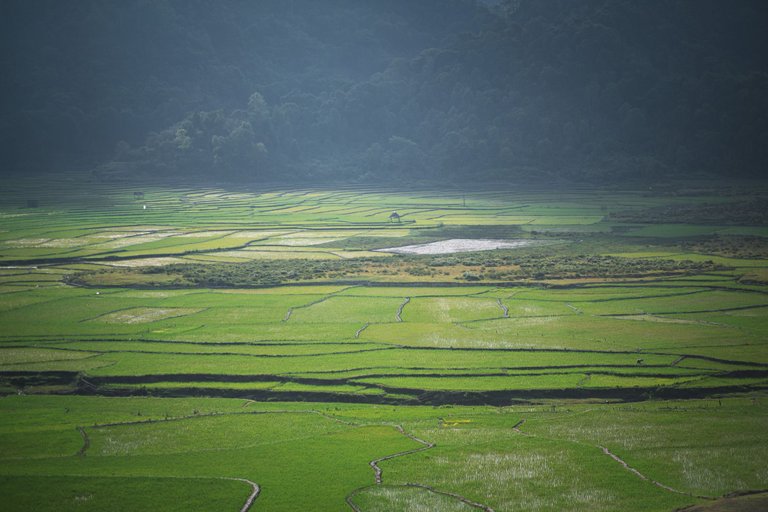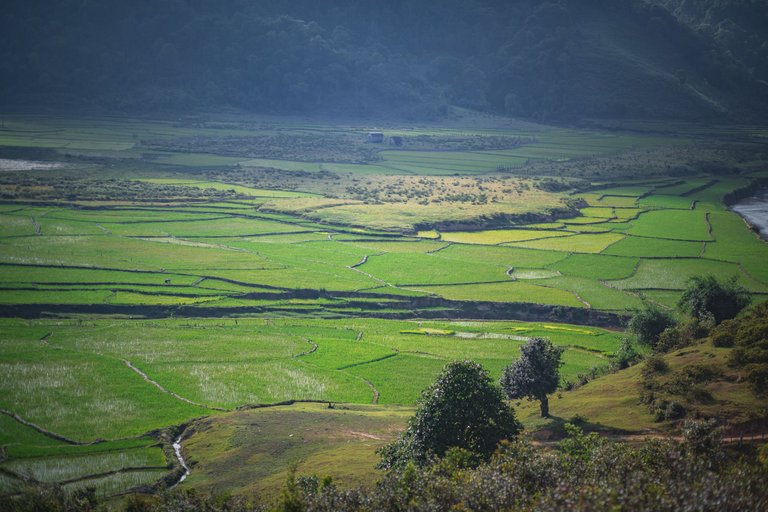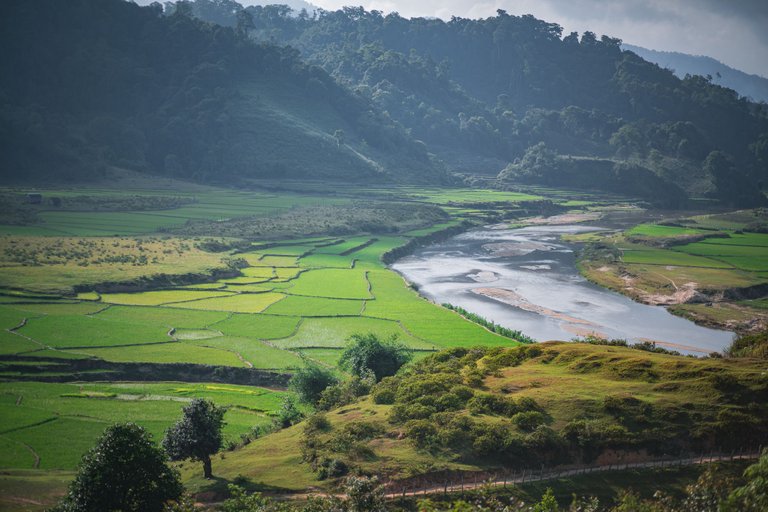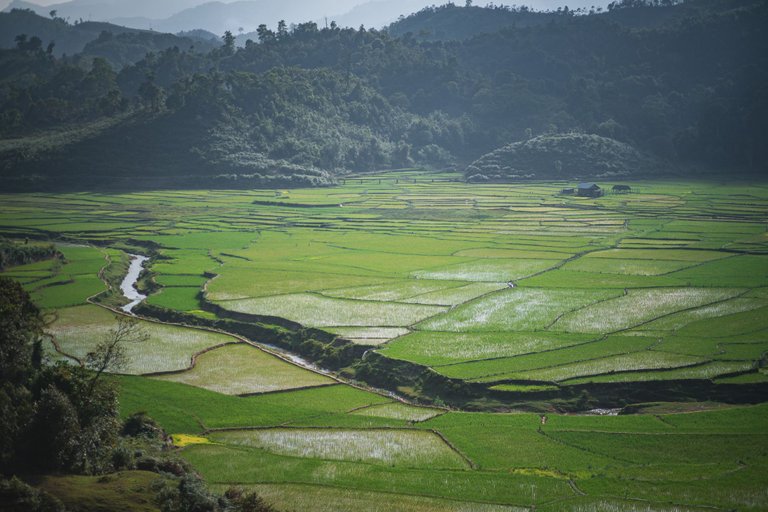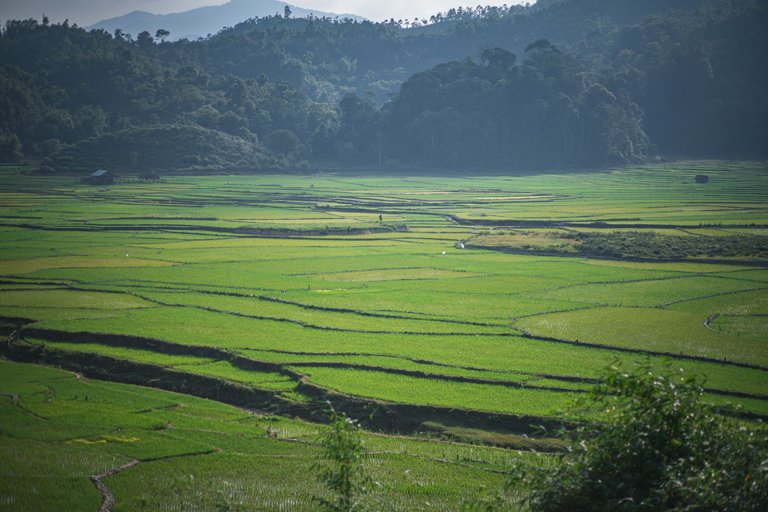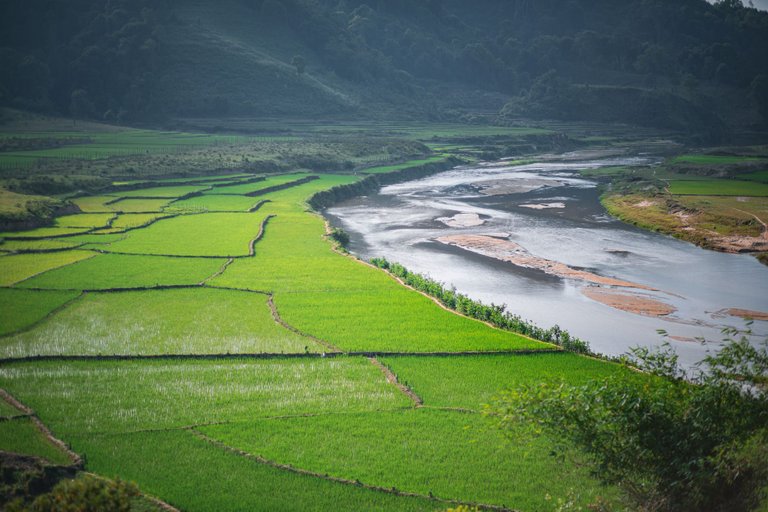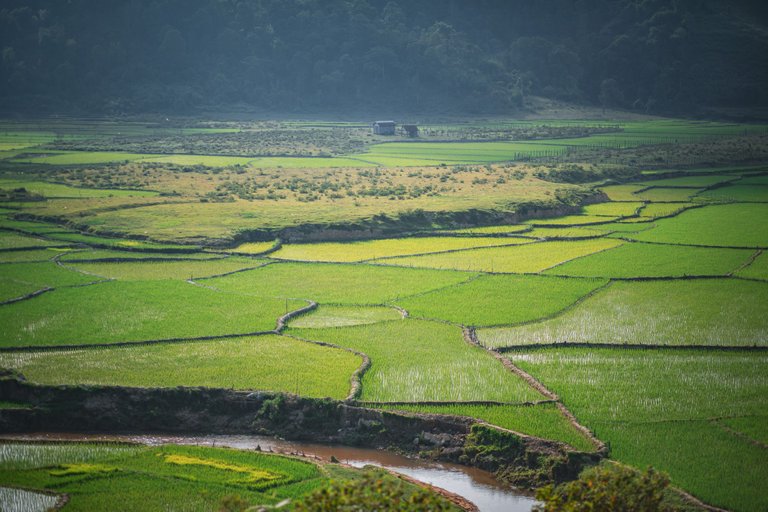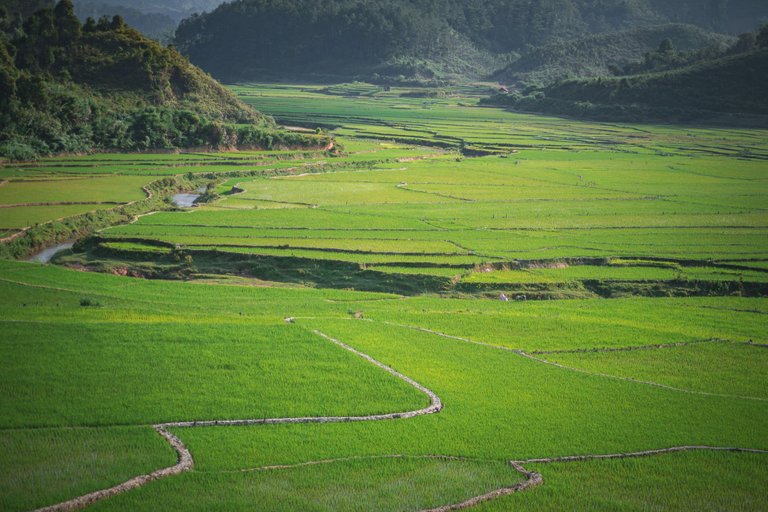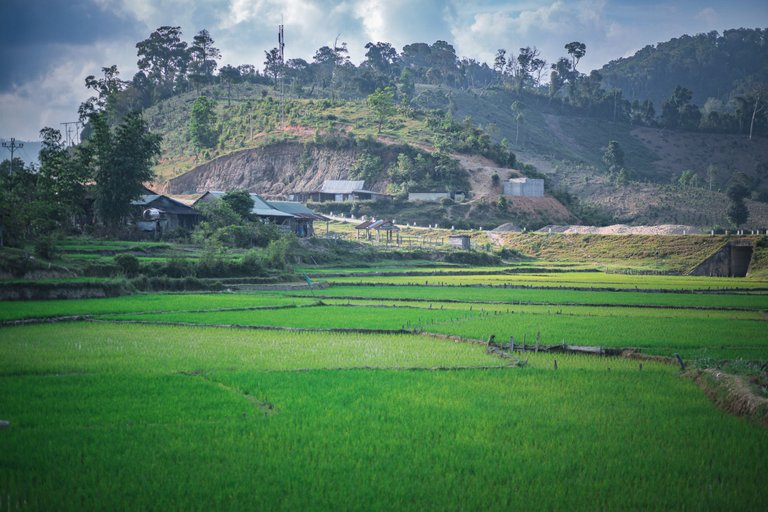 The villagers earn living by growing rice, raising livestocks and fishing.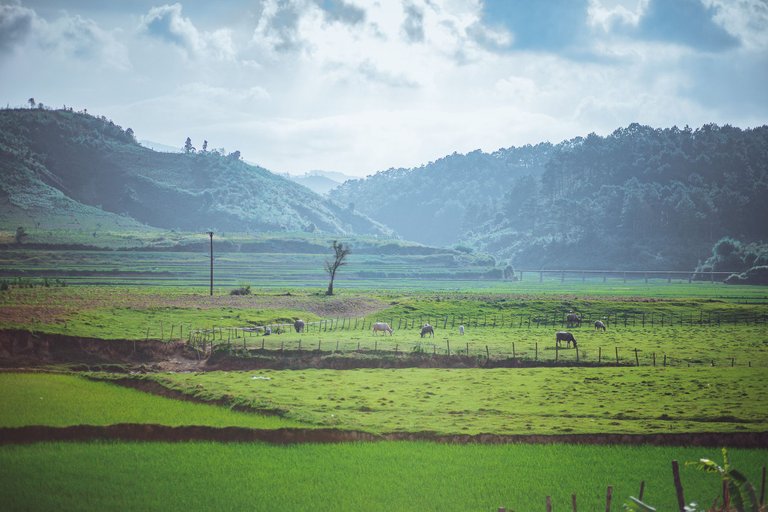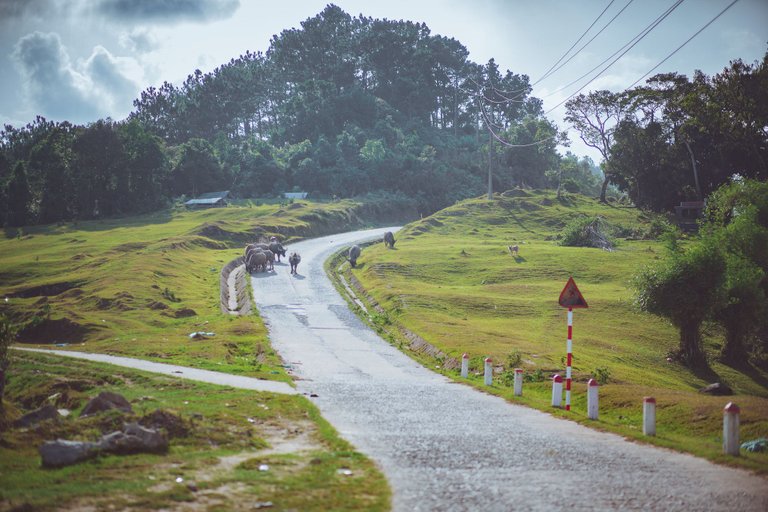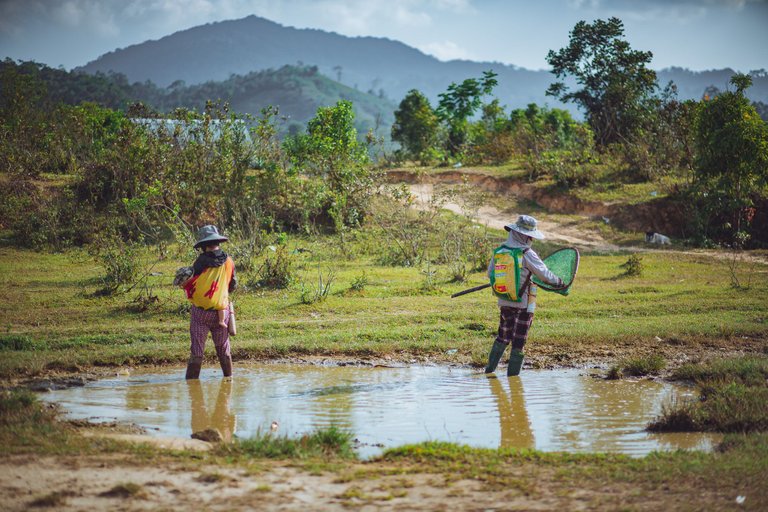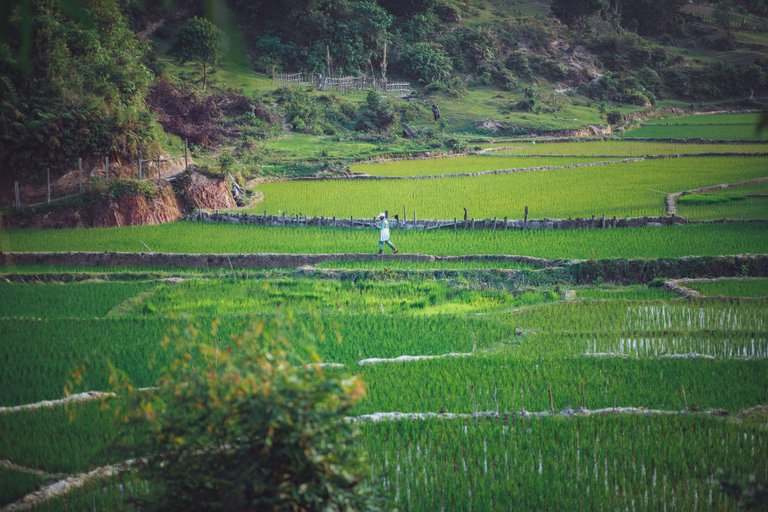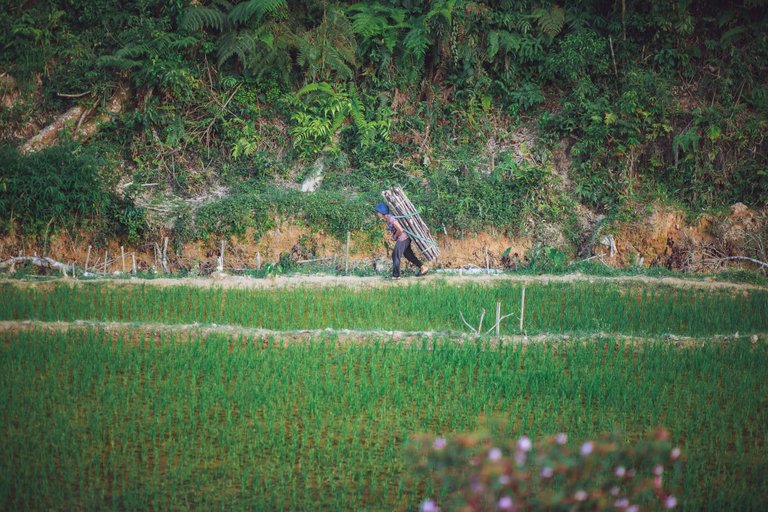 Indeed, when you go deeper into the village, you will find that they do not have many properties. They live in simple houses with simple tools and housewares, but they look very happy. They greeted me with friendly smiles. Adults still work hard every day in the rice fields or go to the forest, children have simple pleasures such as kicking a soccer ball, riding a bicycle or simply running around the village. Overall, I feel really at peace there.
The mature villagers work very hard everyday on the fields.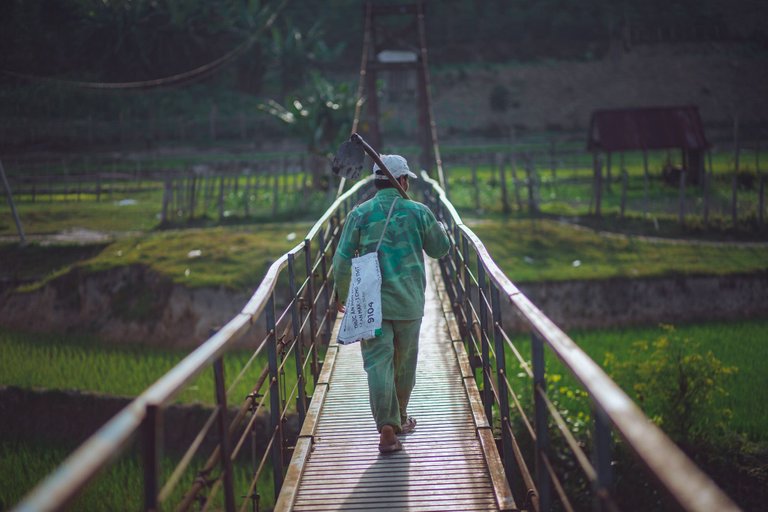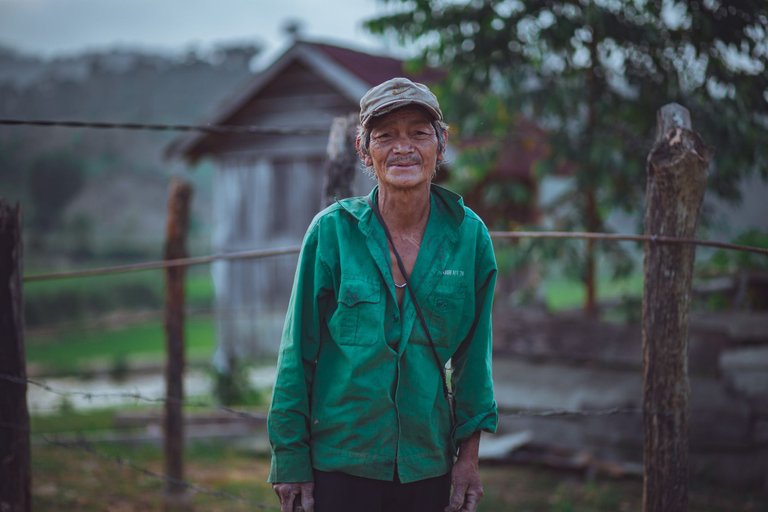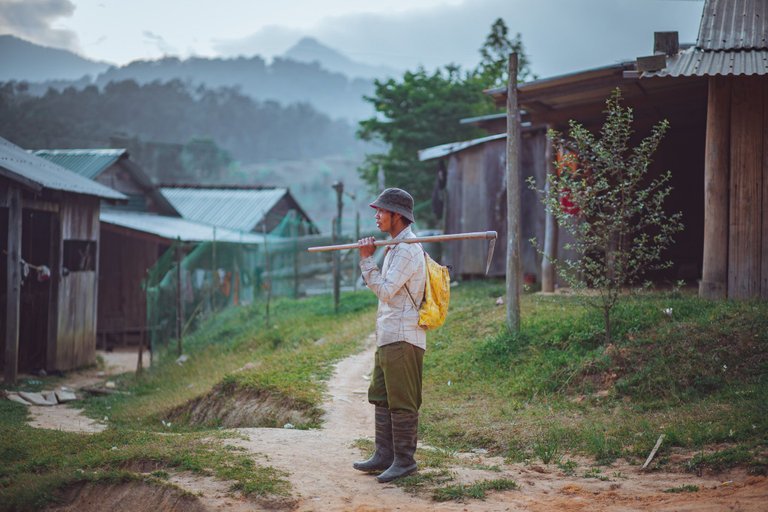 The atmosphere around the village is really peaceful.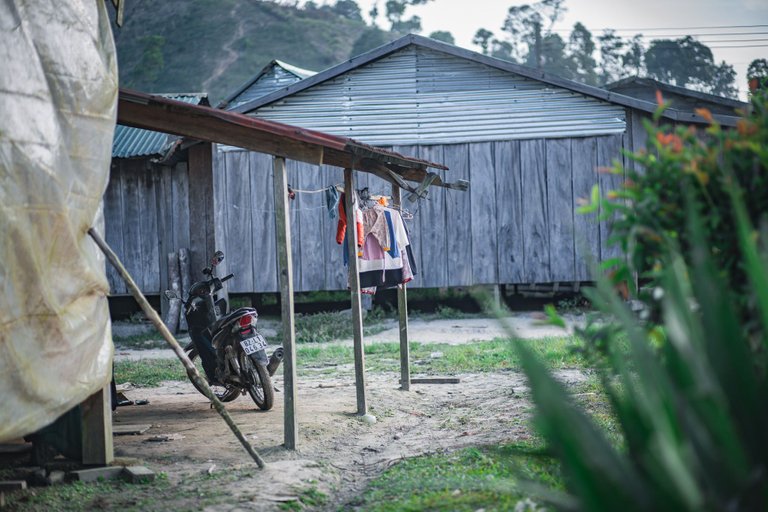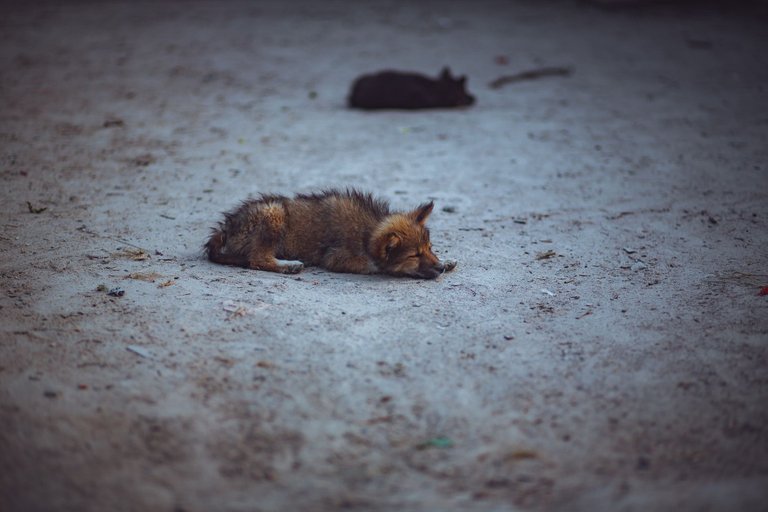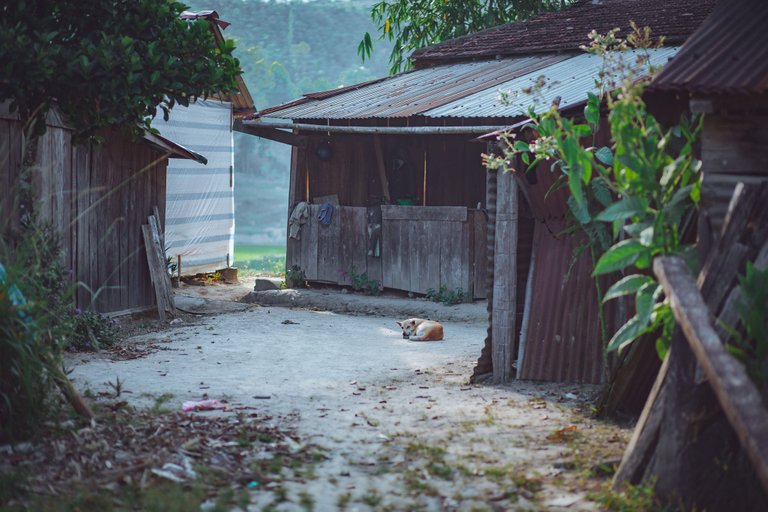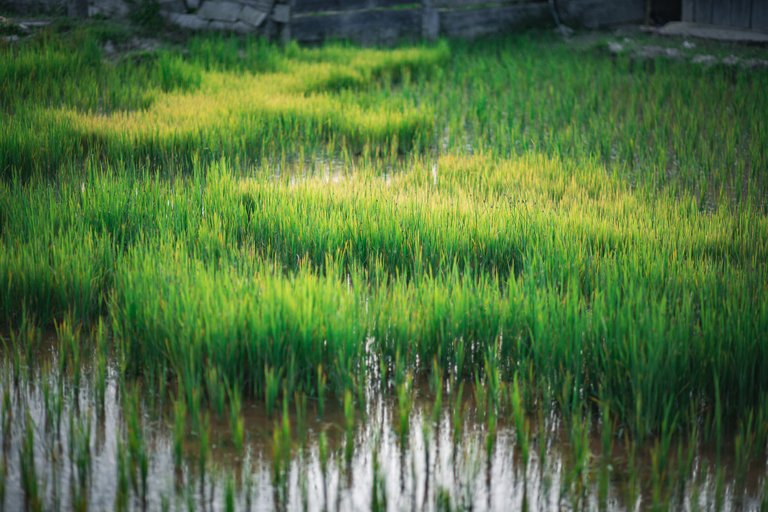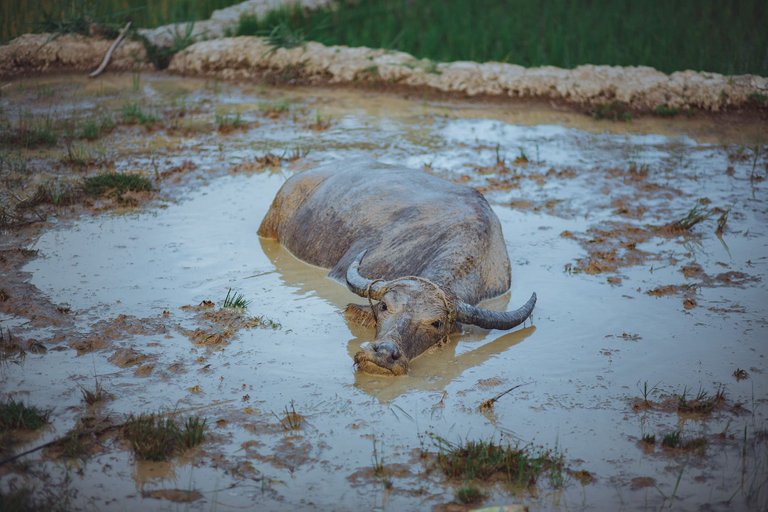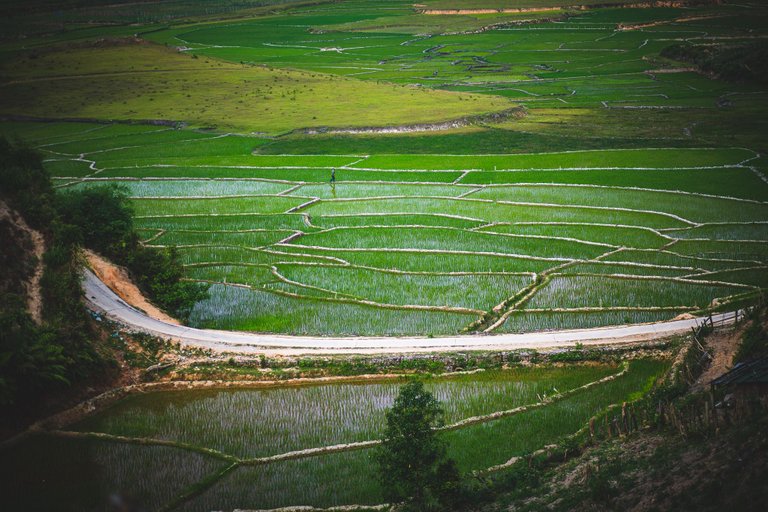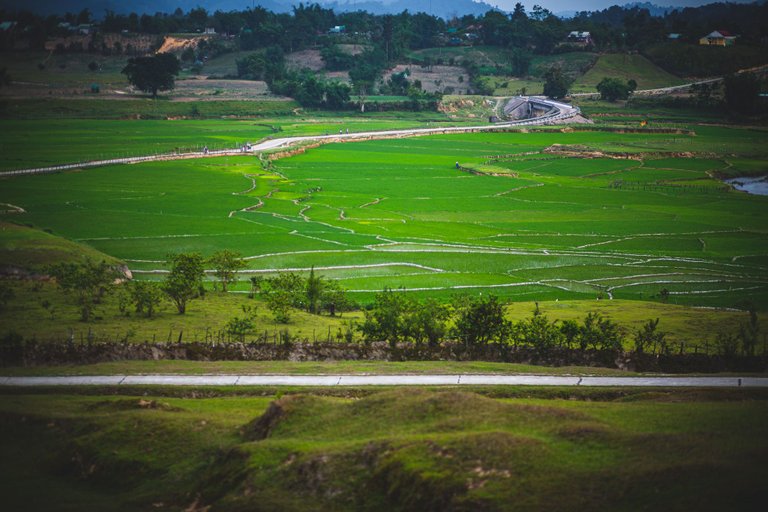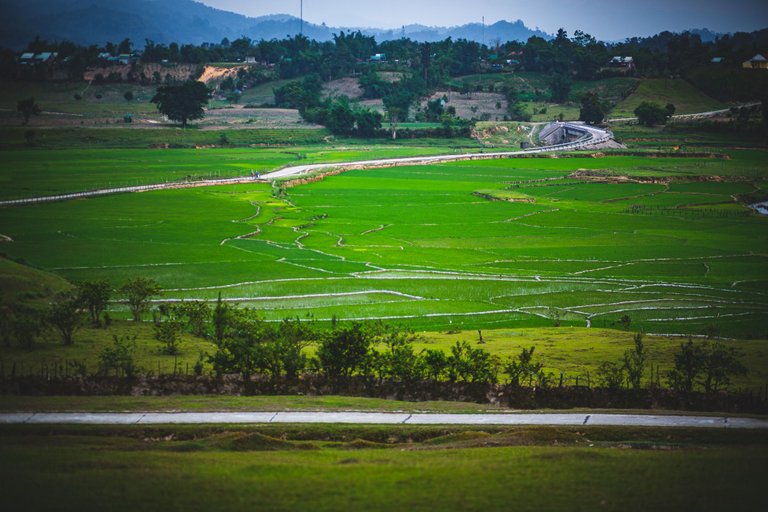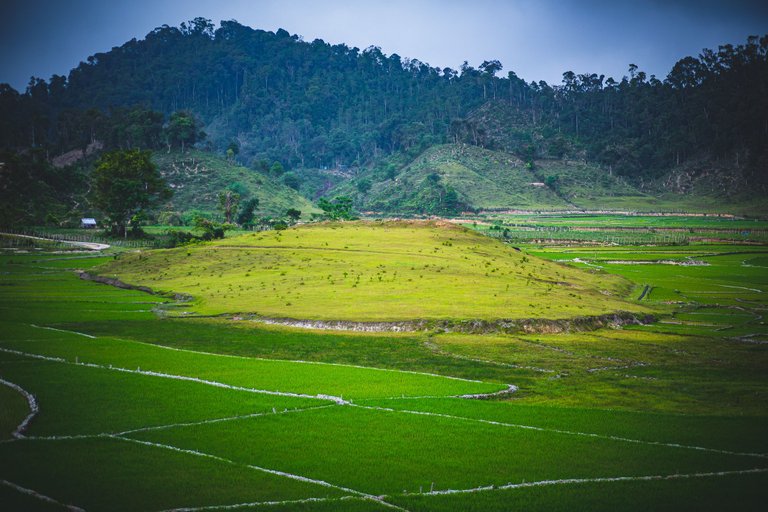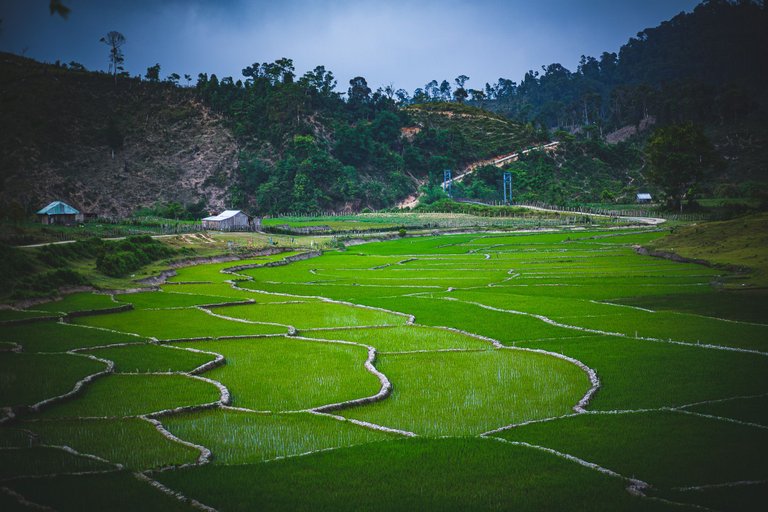 Do you dare and can carry this bundle of firewood across the river like this woman?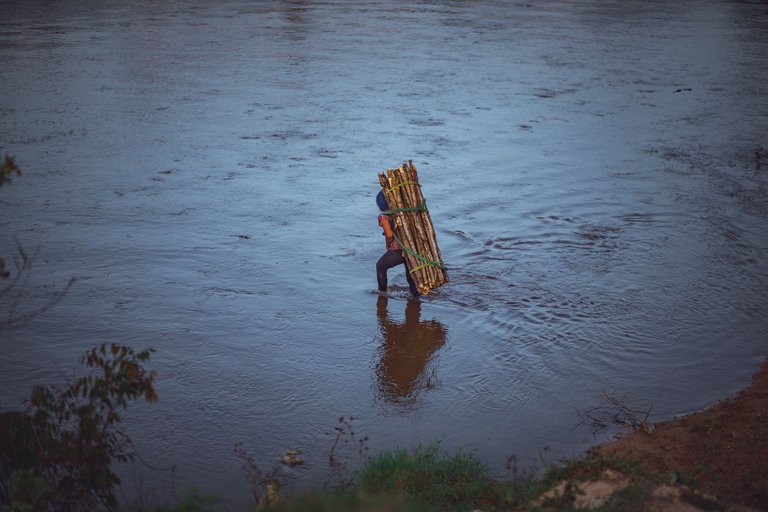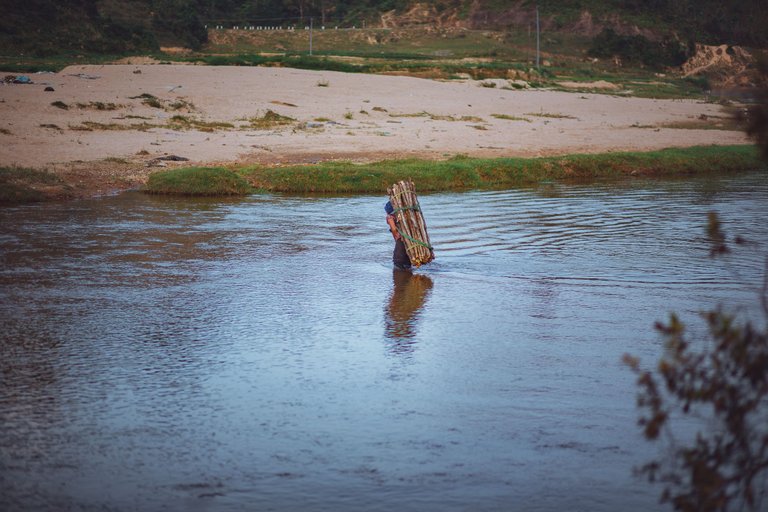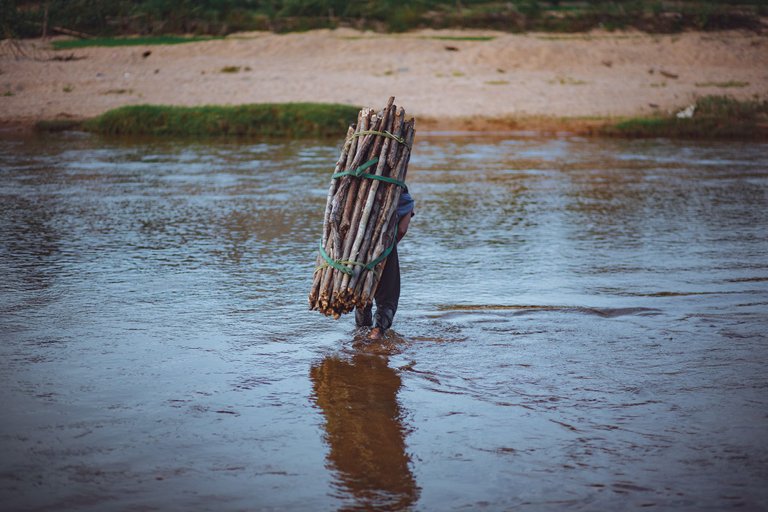 I saw a 14 year old girl learning to ride a motorbike. She immediately stopped and blushed when she found out I took photos of her.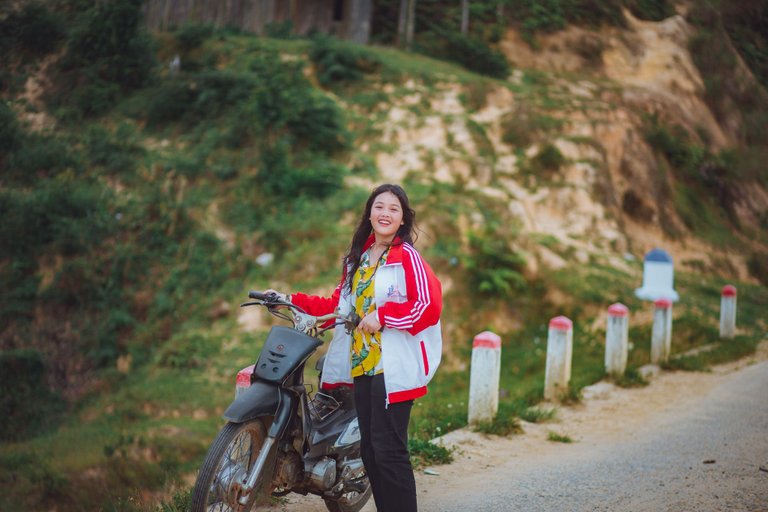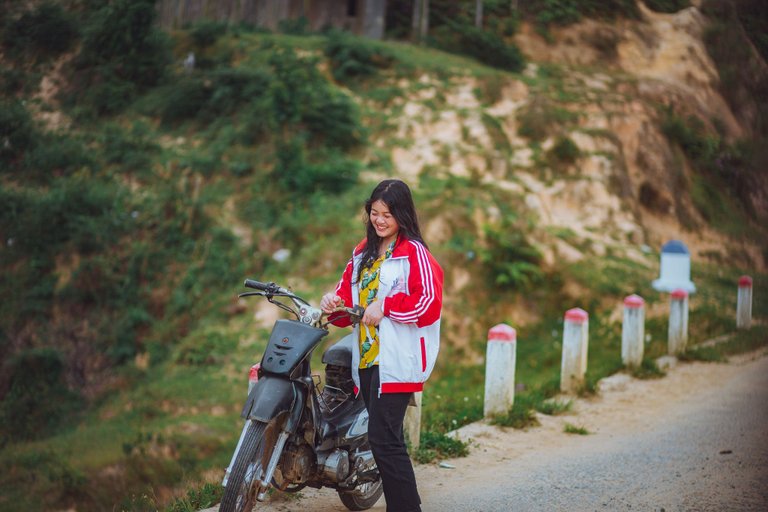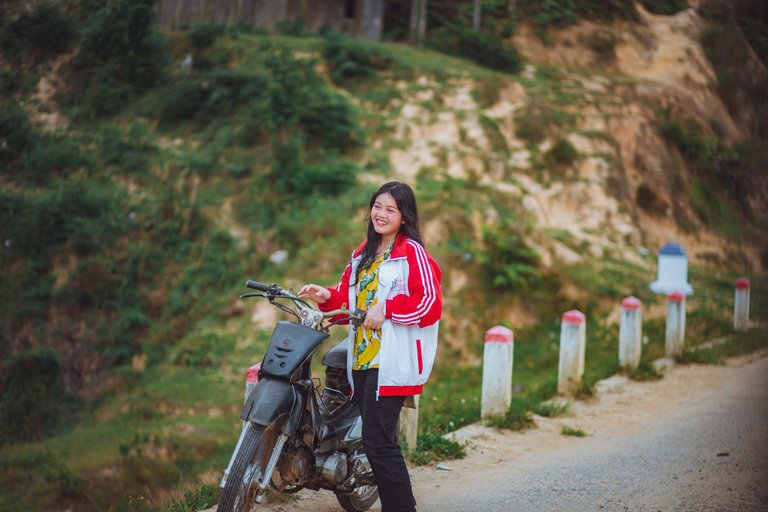 You can easily see children having fun playing in the fields and around the village.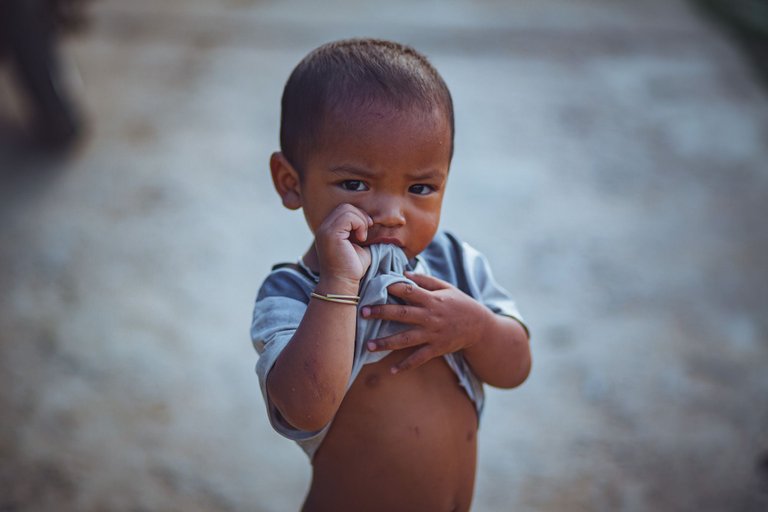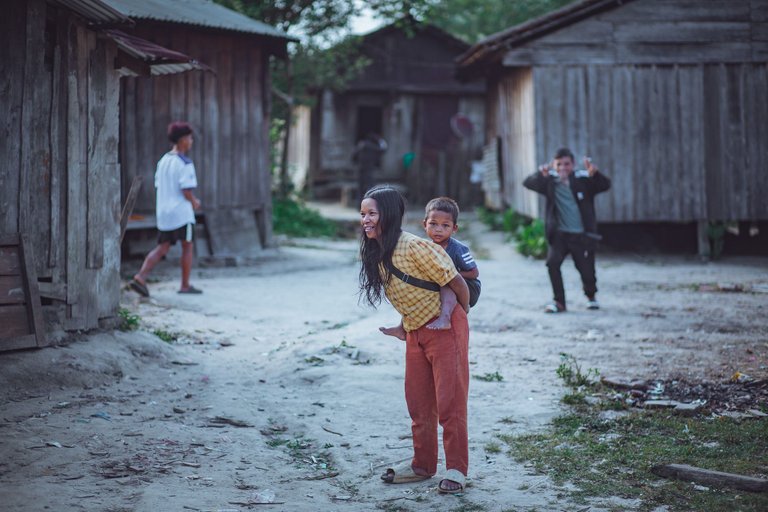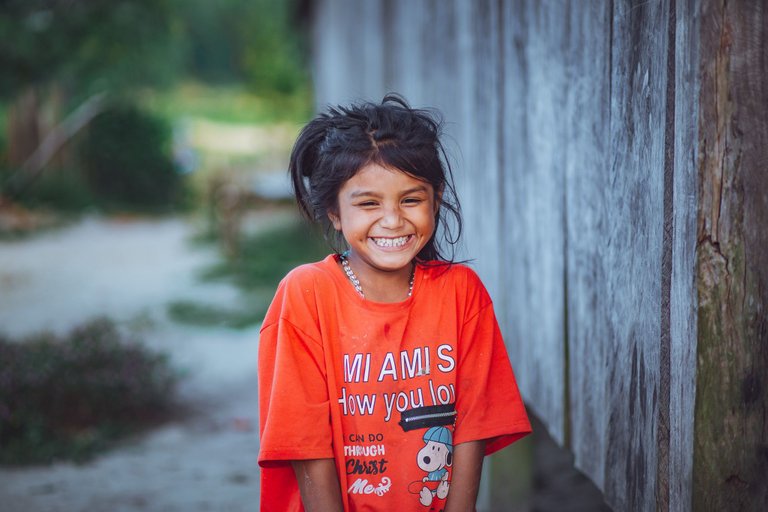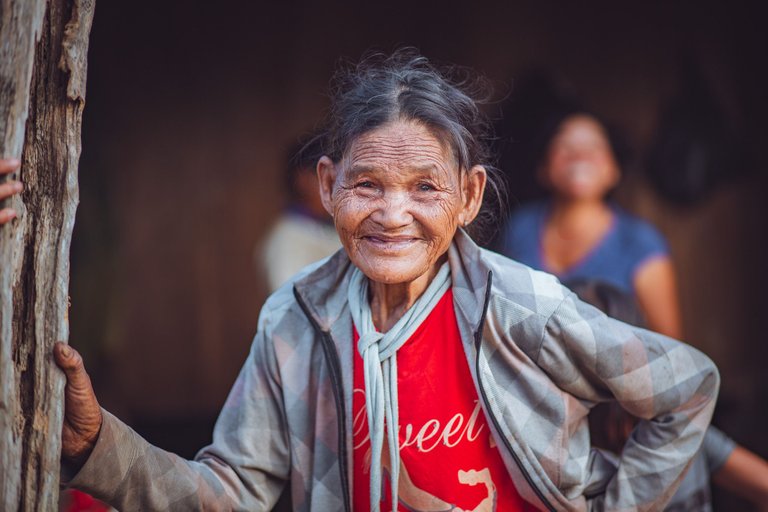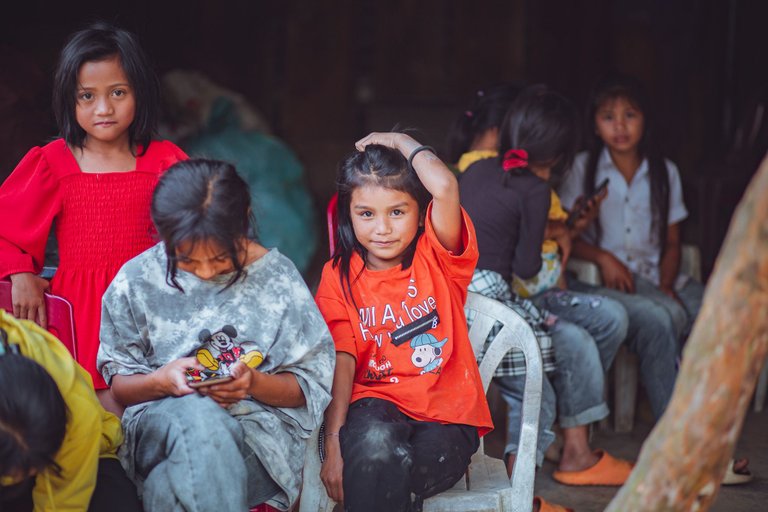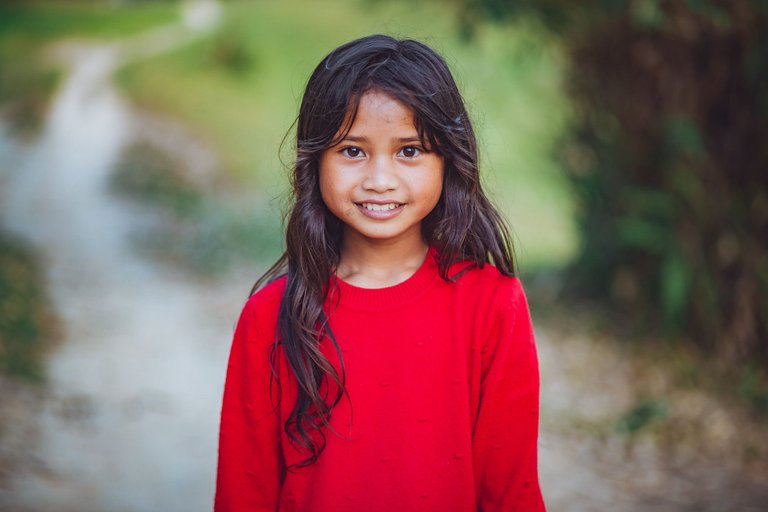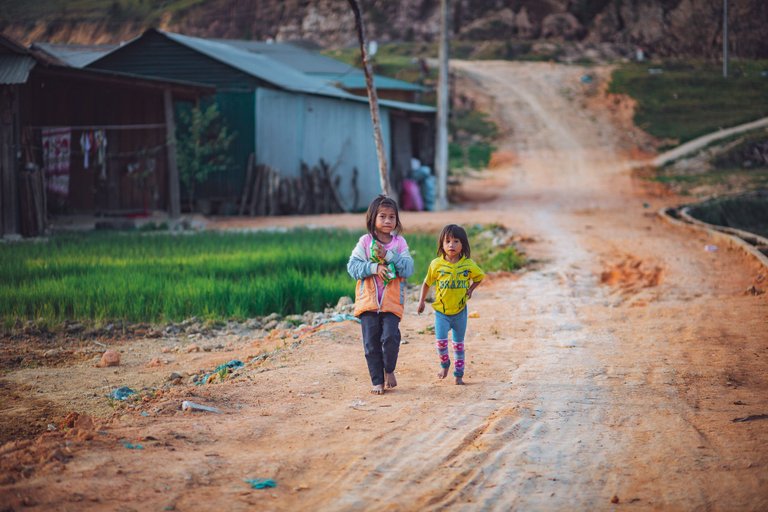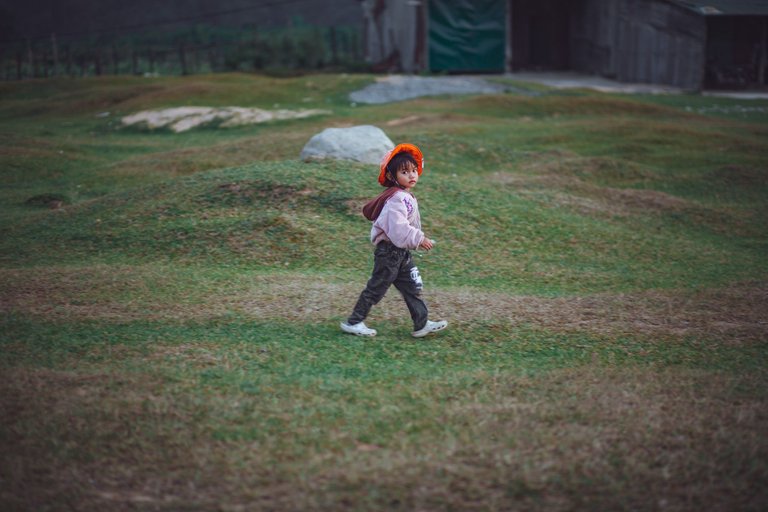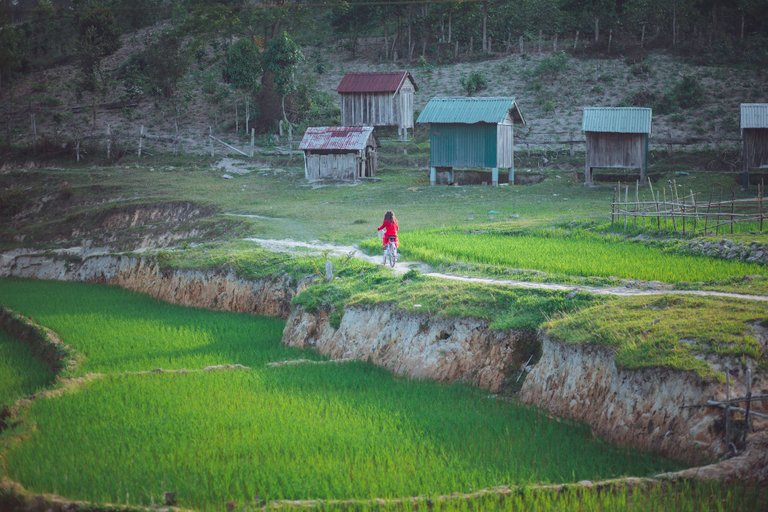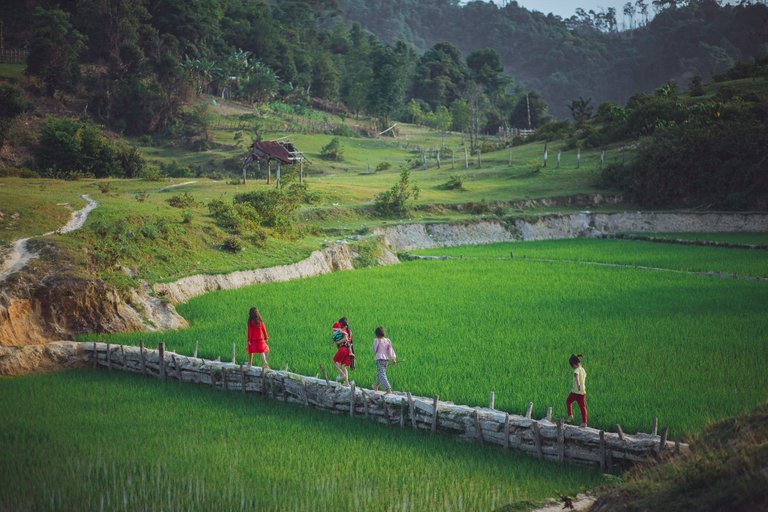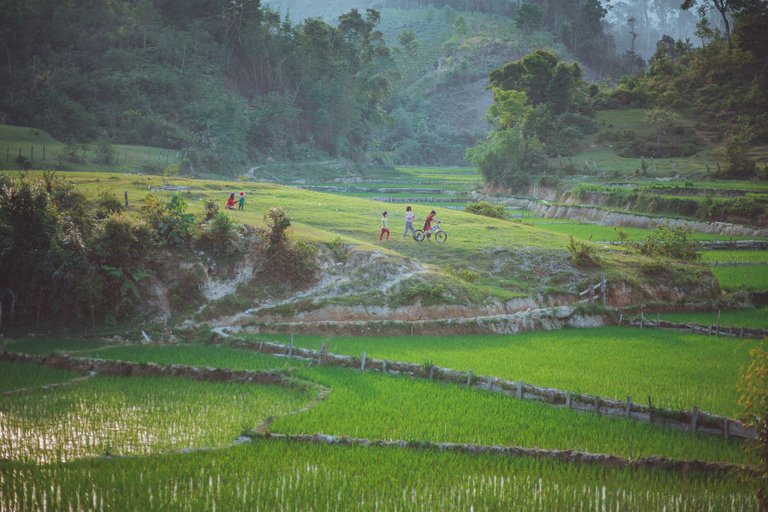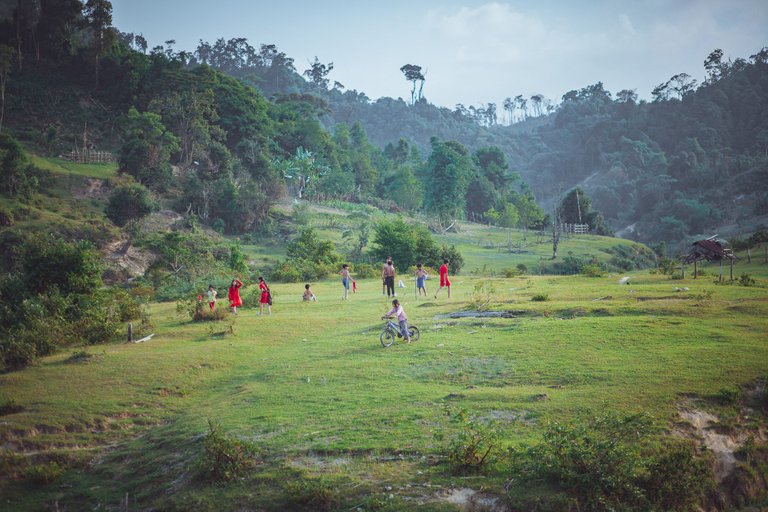 Thank you very much for taking time to read my post. I hope you find something meaningful and interesting in this post. Wish you a nice day.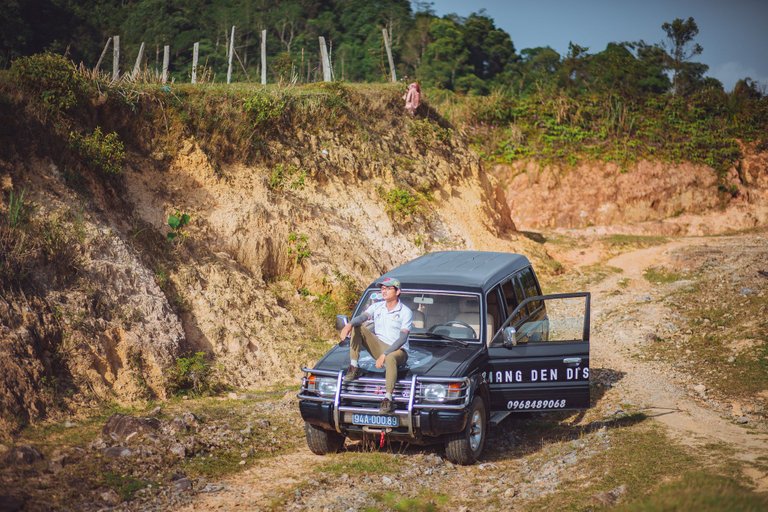 You can reach me through:
---
---