Discover the Natural Beauty of Am Thong Peak - Dai Loc - Quang Nam
Hello Hivers, how are you today?
Today I'm going to show you a wonderful natural place that I discovered recently. It is a high mountain located in Dai Hong commune, Dai Loc district, Quang Nam province, Vietnam. I have heard a lot about its beauty and the arduous journey to get there. I had planned to go there before, but I had to cancel the trip because of the weather. The road leading to Am Thong peak is very steep and it will be very dangerous if it rains because of landslide. Today is a beautiful sunny day, so my friend and I decided to go on a trip to discover Am Thong peak which we have been looking forward to for a long time.
Am Thong peak is located about 50km from where I lived, and the way up the mountain is very steep, so we had to use a semi-automatic motorbike. Automatic bikes are not recommended there because it will be very dangerous for you when you go both uphill and downhill. I even had to get off the motorbike and walk a few times because the road was so steep, the motorbike couldn't carry two of us. We rode our motorbikes through dirt roads and rough rocks. I can't imagine what would happen if we got flat tire. We would be in the middle of nowhere and in a dilemma. Luckily that didn't happen. It took us about 1 hour to reach the foot of the mountain from Da Nang city, and then it took us more than 2 hours to reach the top of the mountain even though the distance from the foot of the mountain to its top is only about 3km. That tells you how tough the road is.
Finally, after about 3 hours of driving by motorbike, we reached Am Thong peak. As soon as we arrived at the place, we forgot all the hardships that we passed on the way there because of the breath-taking beauty of nature there. It is a large area with rich flora with a variety of conifers and beautiful wildflowers. The weather there is also much cooler than at the foot of the mountain. Even though we got there at 2pm and it was sunny, we had to put on extra coats. And of course the air there is also extremely fresh.
We went around to explore the nature of the area. And interestingly we discovered a small house and there was a monk living there. He told us his story. He has lived there alone for 27 years, I didn't ask about his age, but I guess he is in his 60. He built the house by himself and grew crops and drank water from the stream. We asked him why he did it and if he was upset. Then he just smiled. He was very friendly and glad we went there. IT seems to be that no one has been there for a long time. He really taught us a lot about life, happiness, material and spiritual values.
Then he showed us the way to the beautiful rocks. And we were just saying "wow" when we got there. From those rocks we were able to enjoy the panoramic view of Vu Gia river, fields, tiny houses and rolling mountains. We even discovered anthropomorphic and chimpanzee-shaped rocks. We were even luckier to see a lot of clouds there. I have no words to describe how I felt at that time. I was standing on a cliff, looking out at the vast landscape around me for hours and the clouds flying in front of me.
I had a wonderful time Am Thong peak.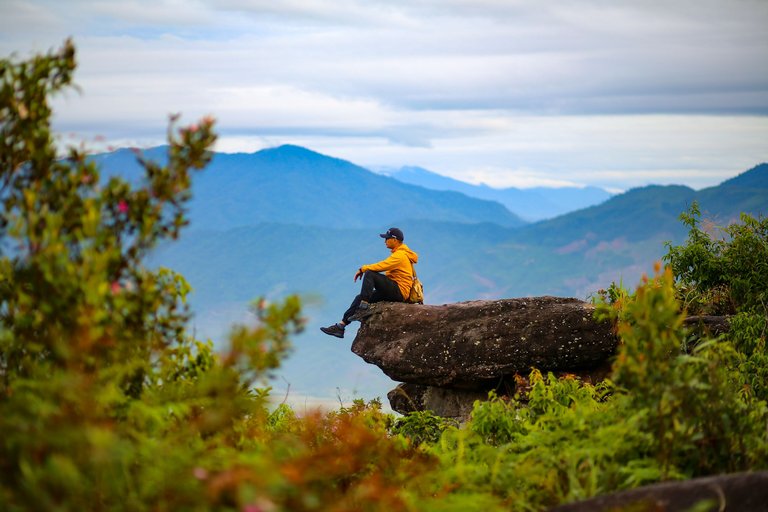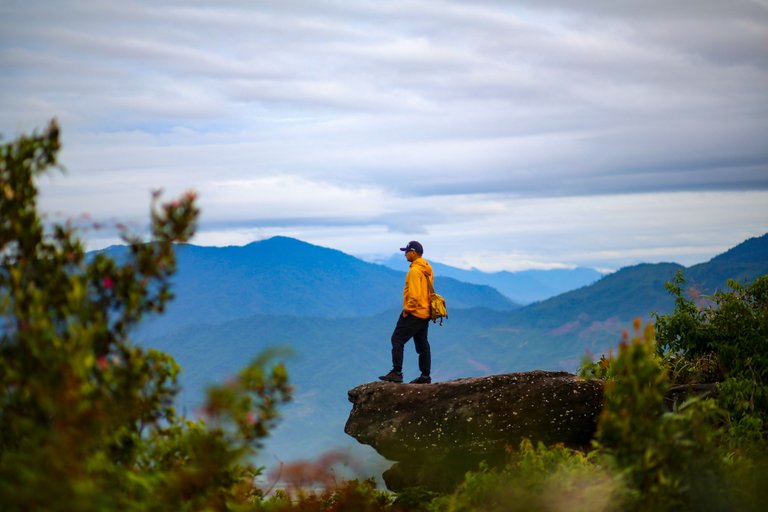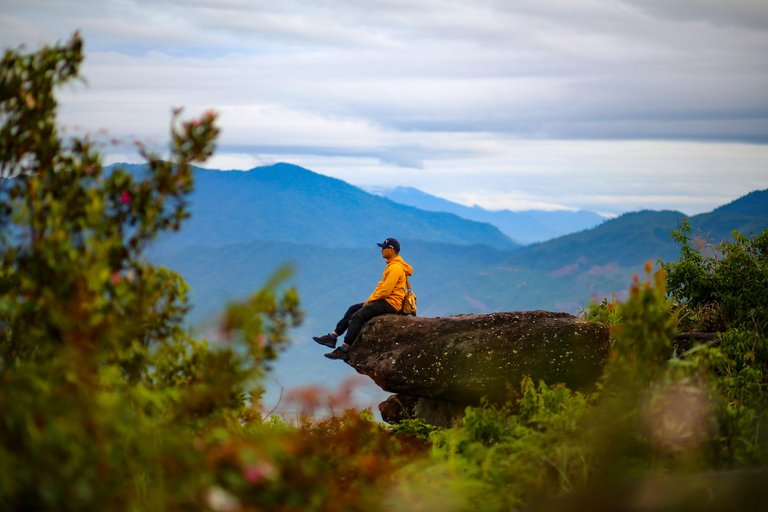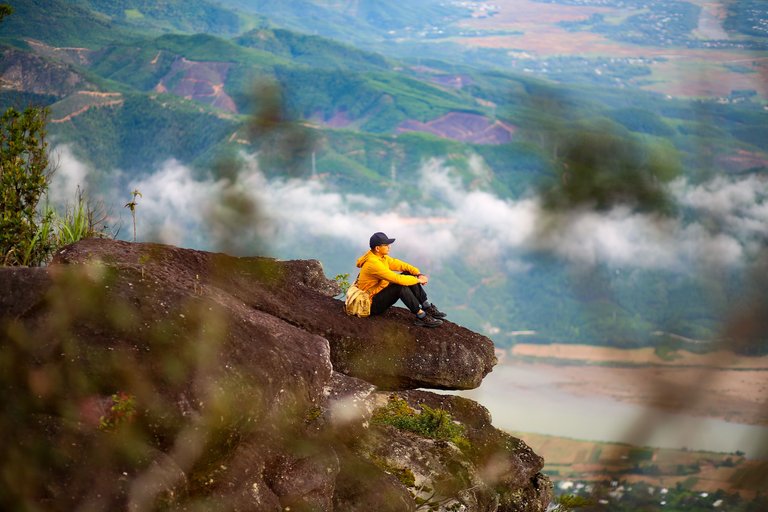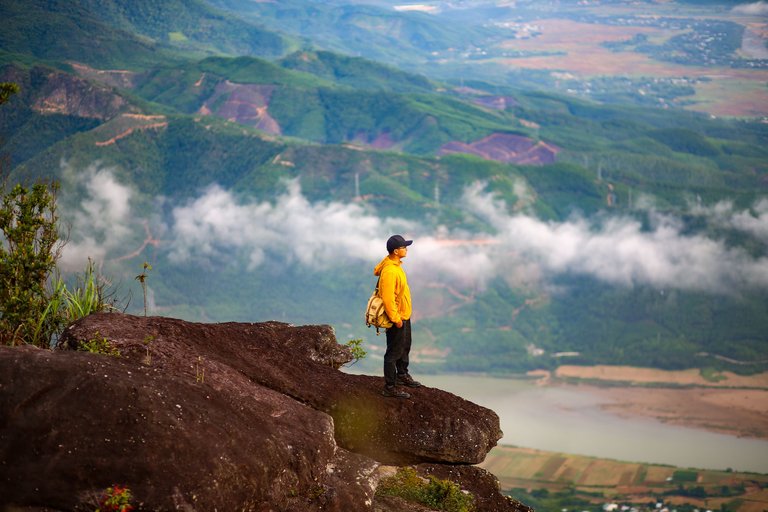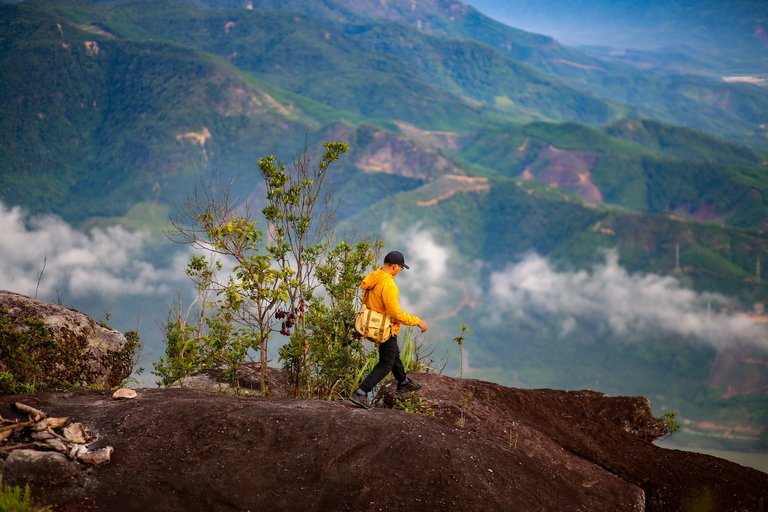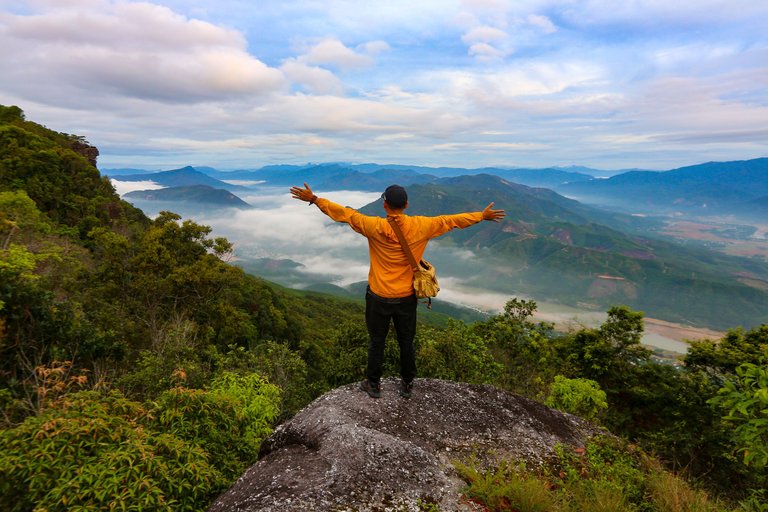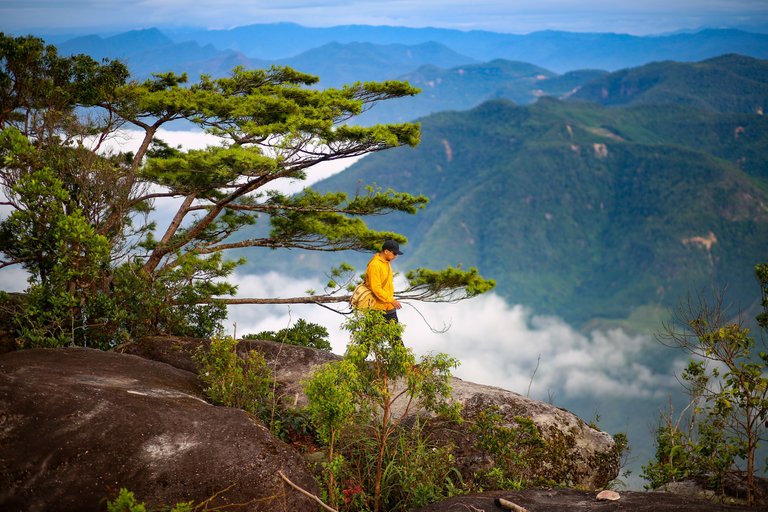 The flora is rich at Am Thong peak.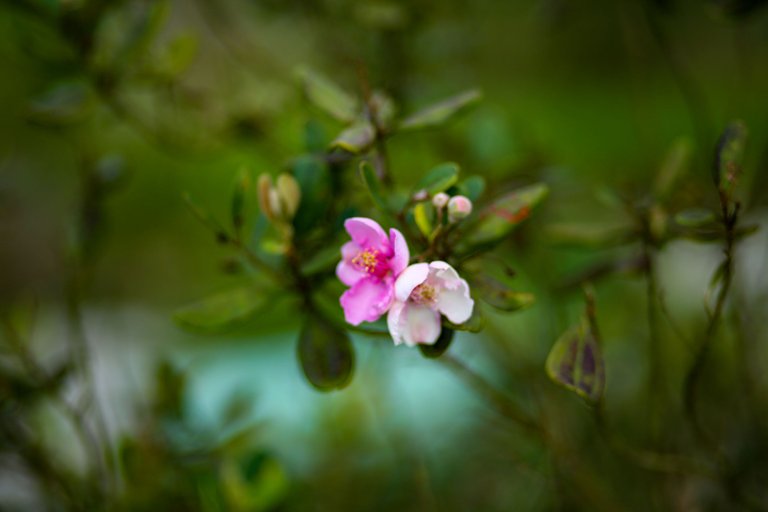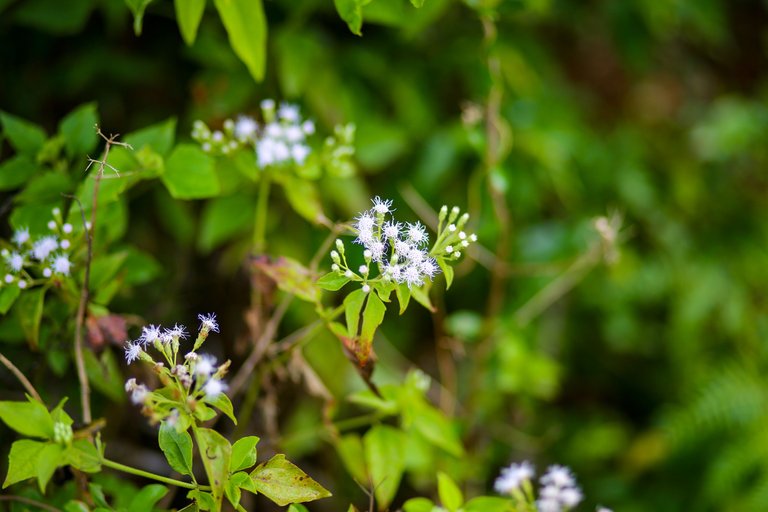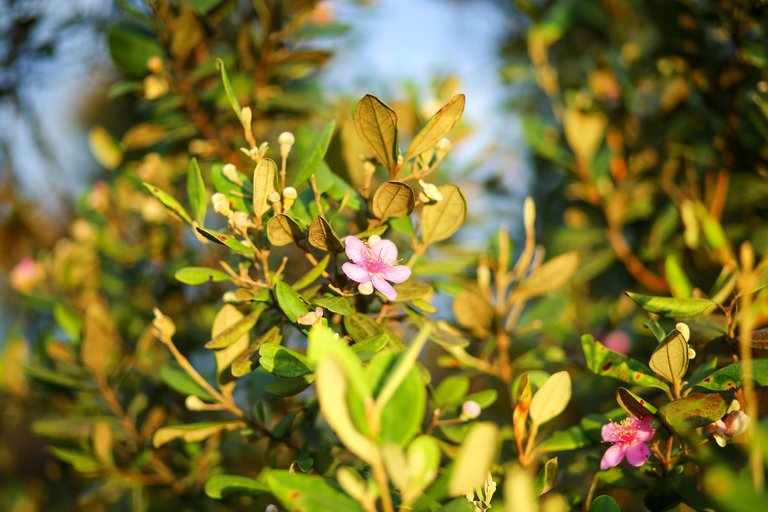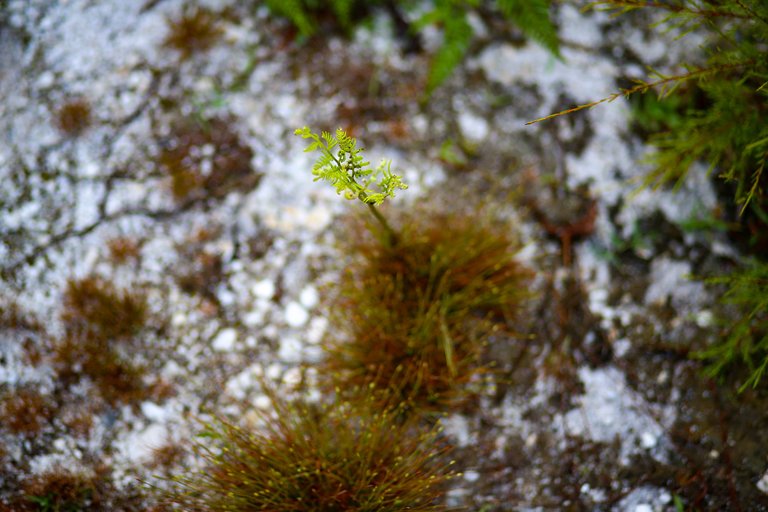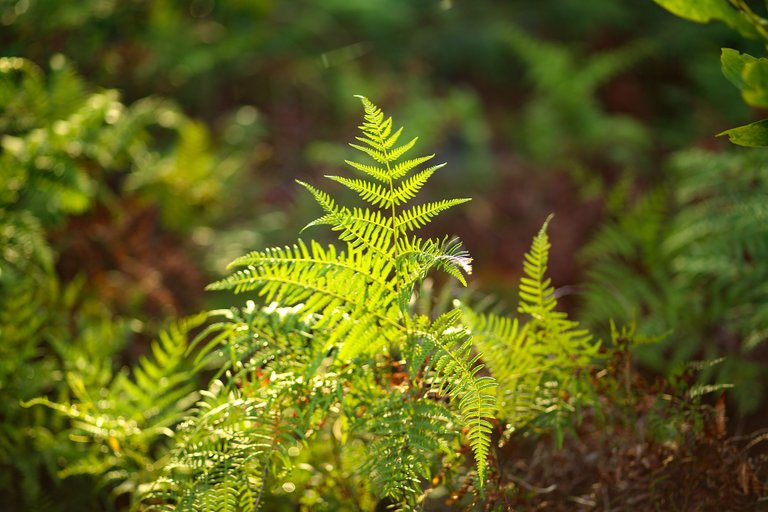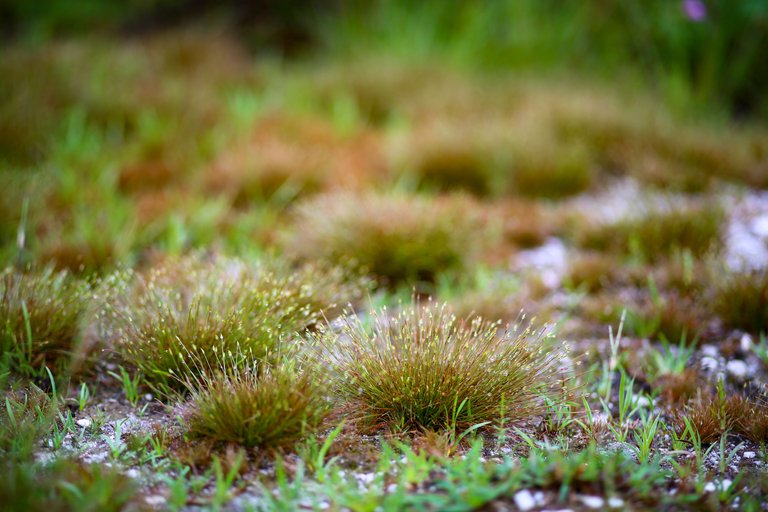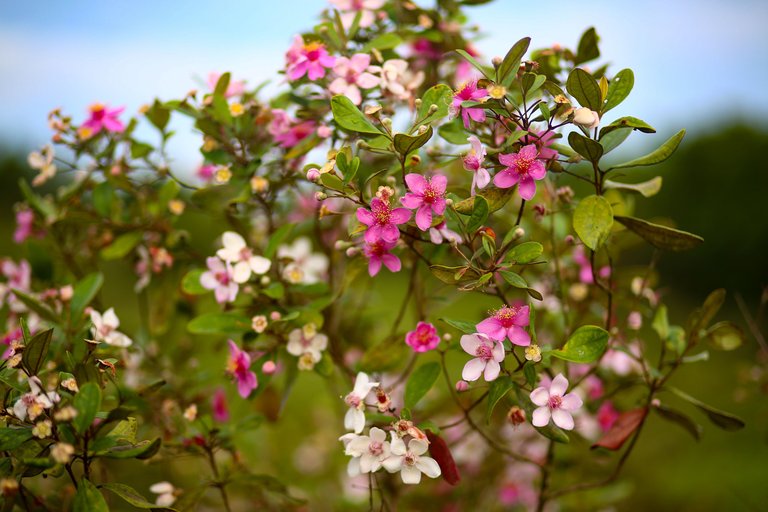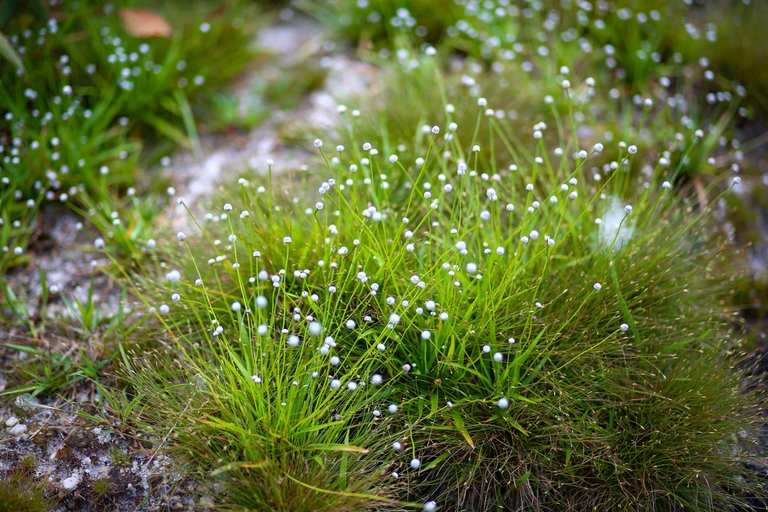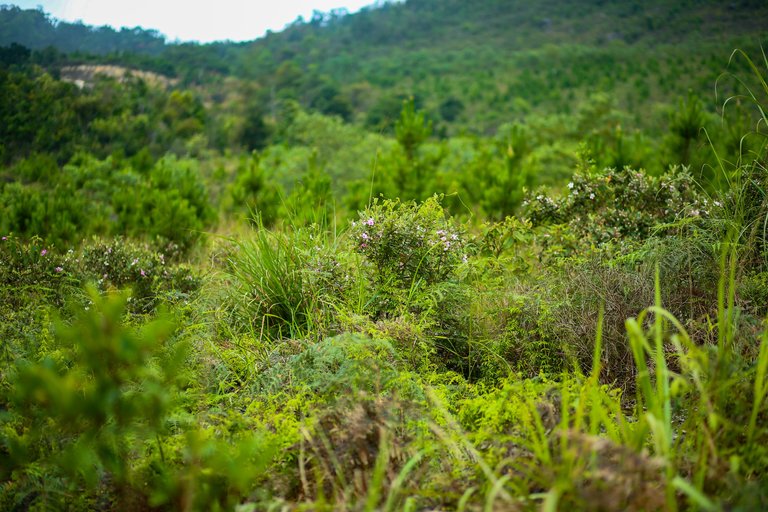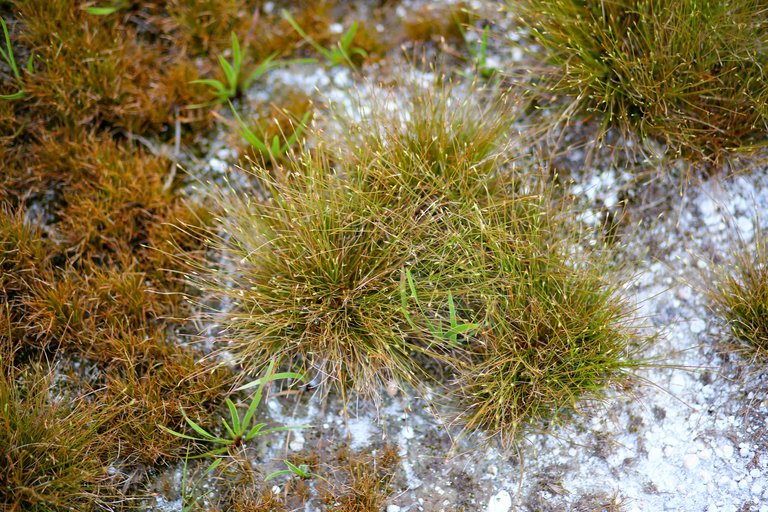 This is the monk and his little house on Am Thong peak.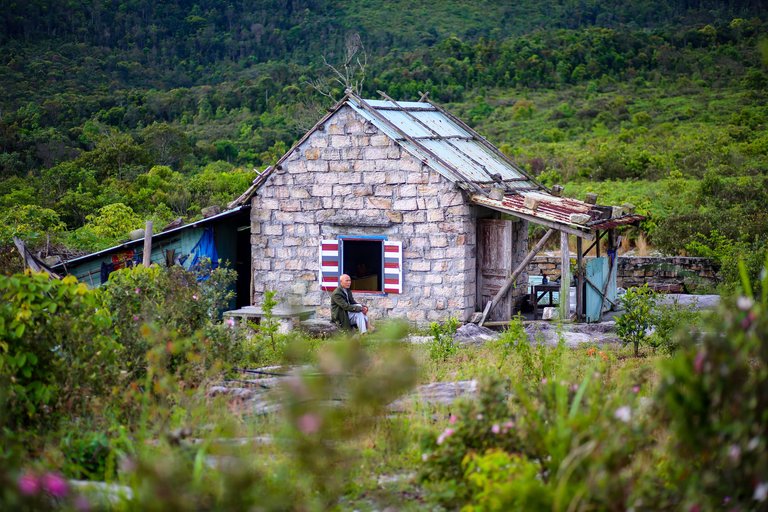 The rocks have a special shape at Am Thong peak.
Do you see a rock in the shape of a human face?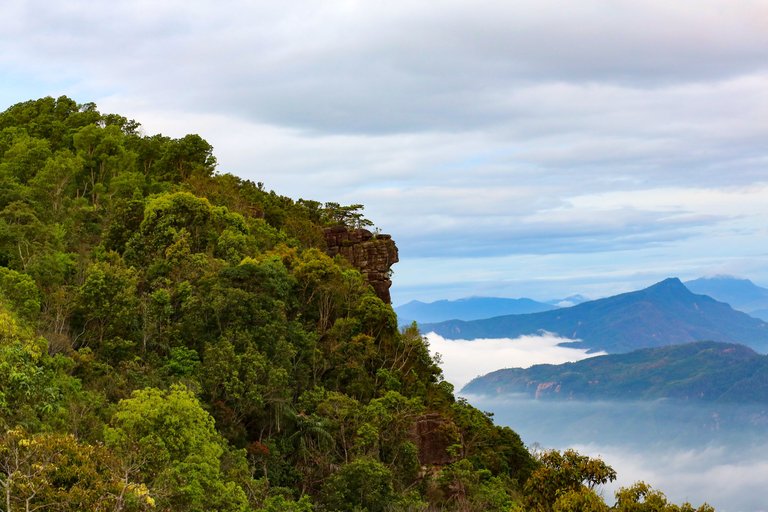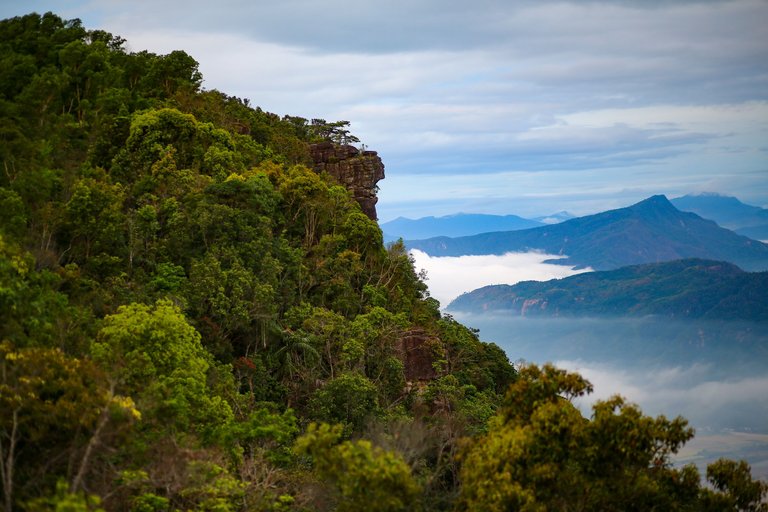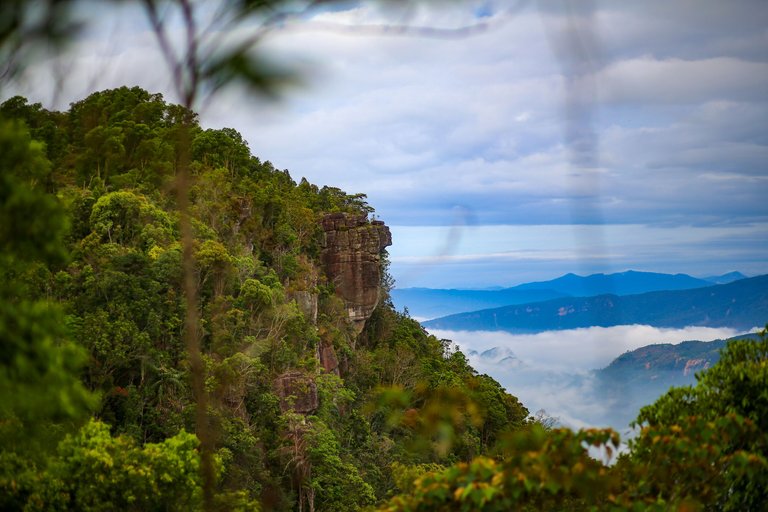 Do you see a rock in the shape of a chimpanzee face?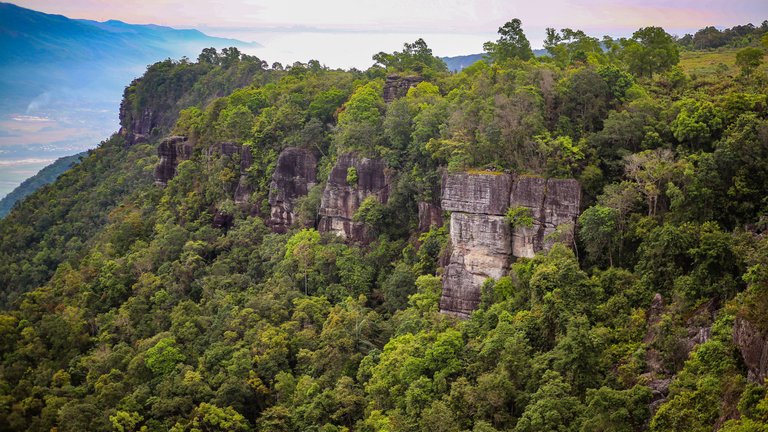 Am Thong peak has a beautiful panoramic view of the surrounding area.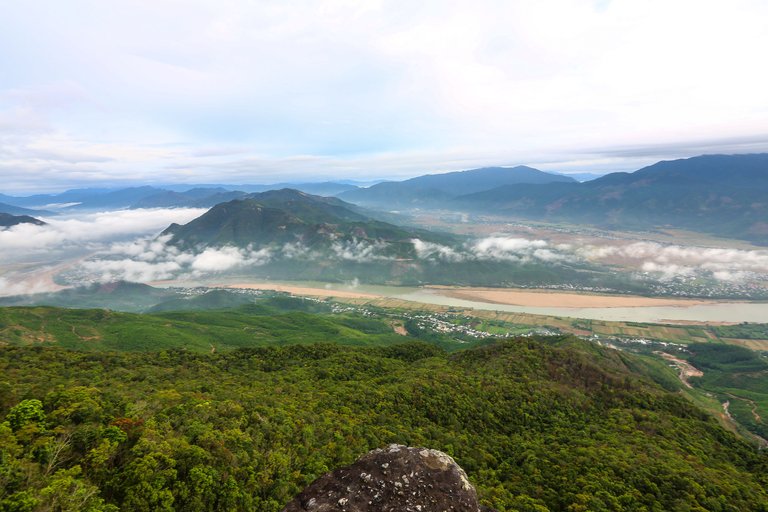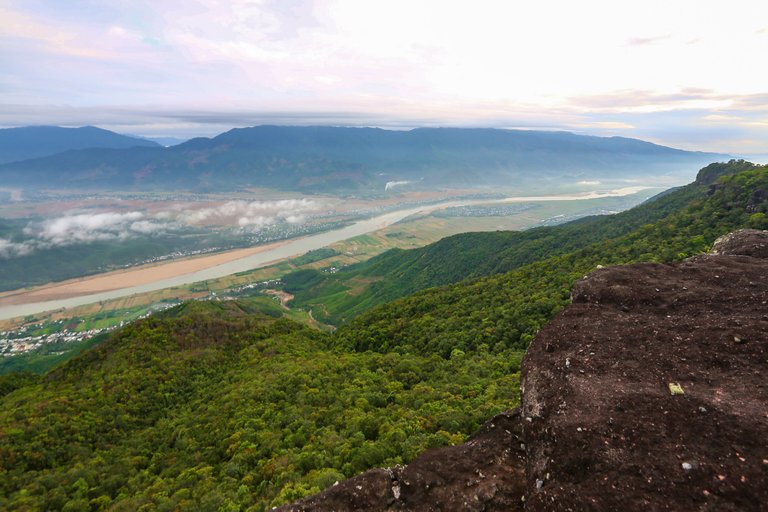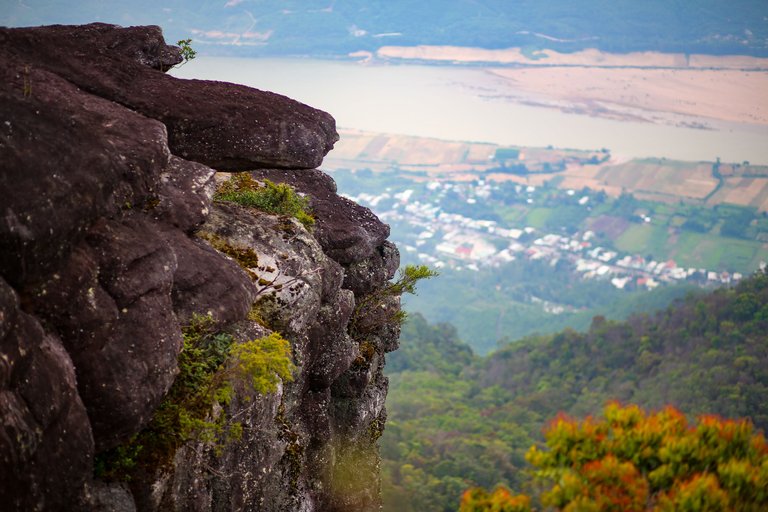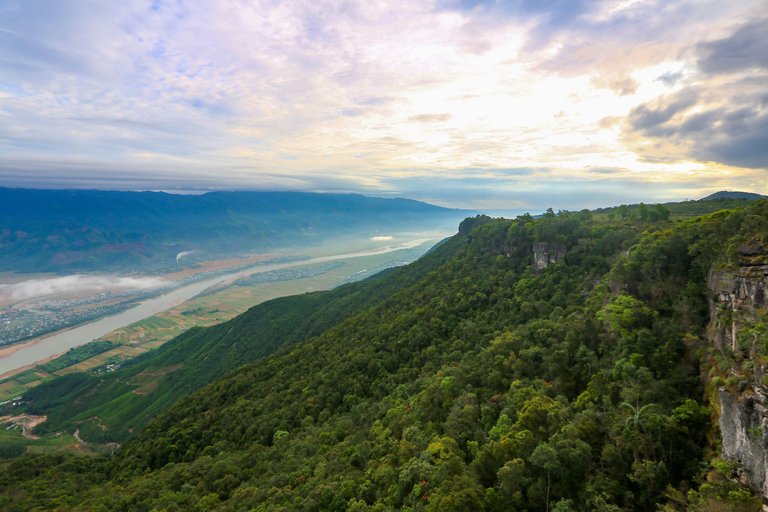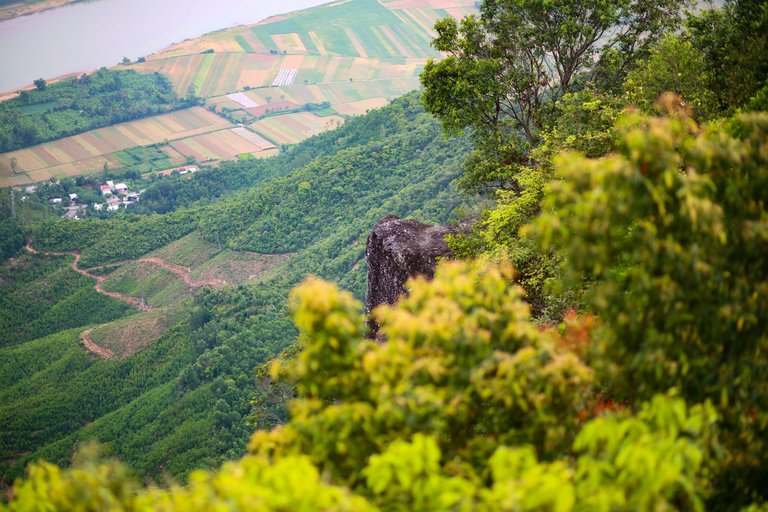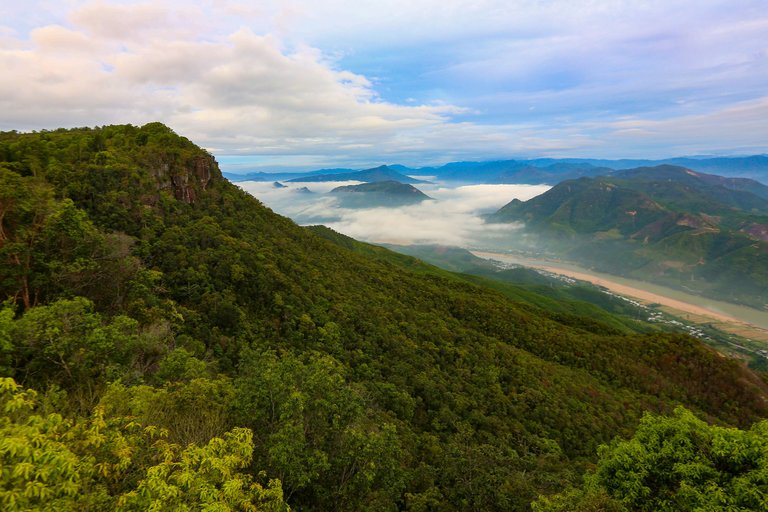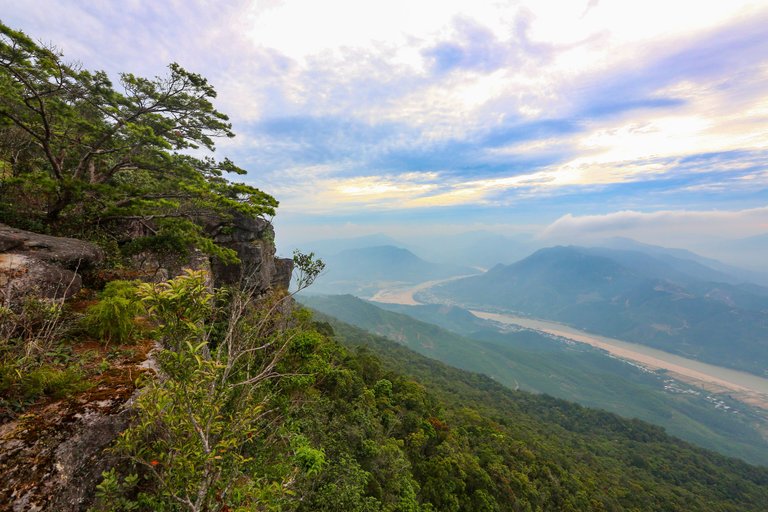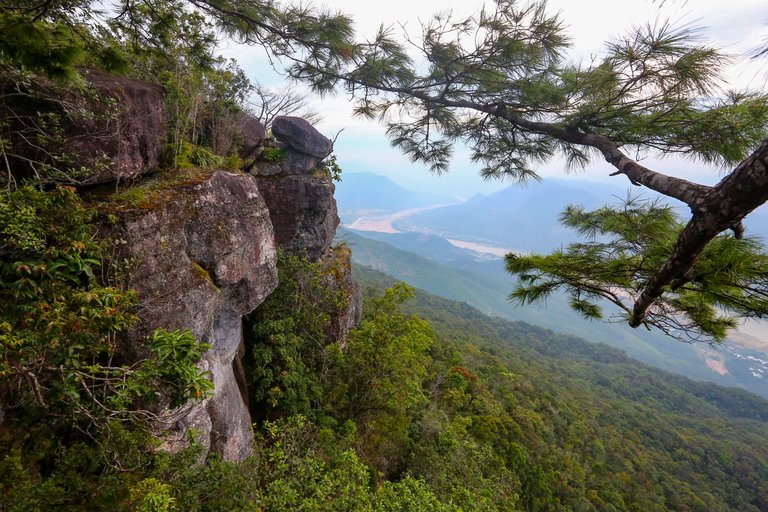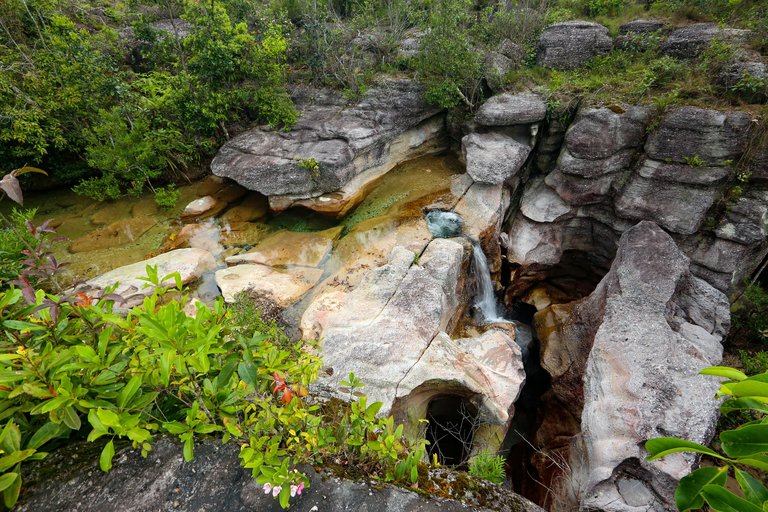 And I was very lucky to hunt many clouds there.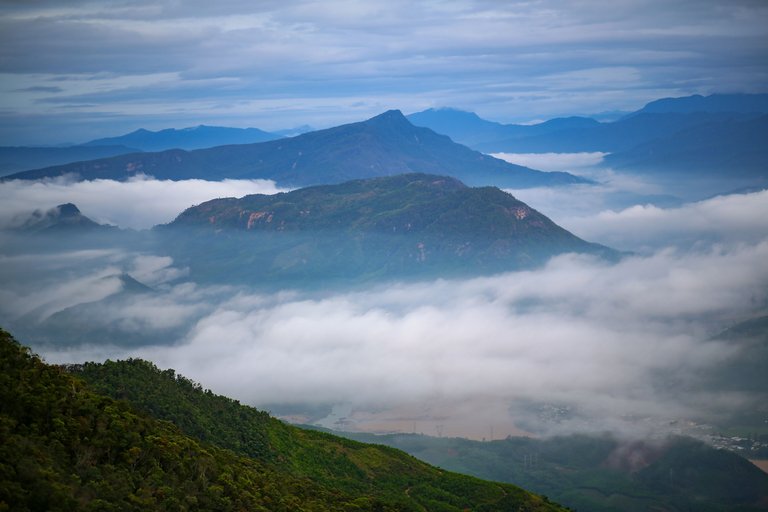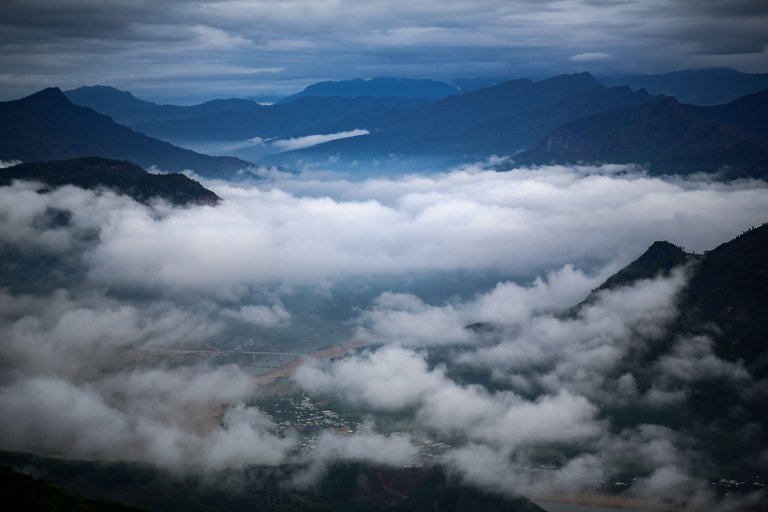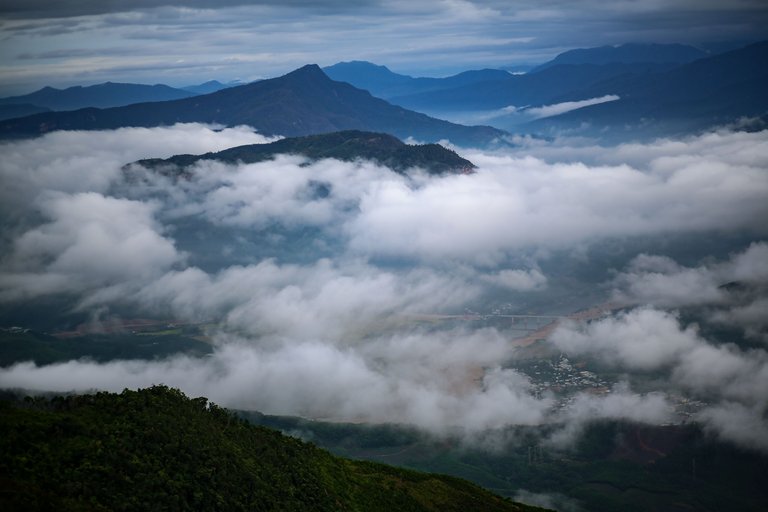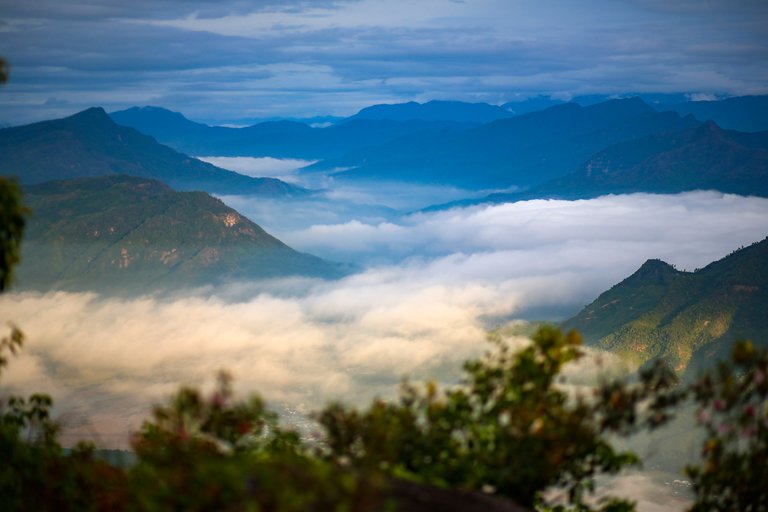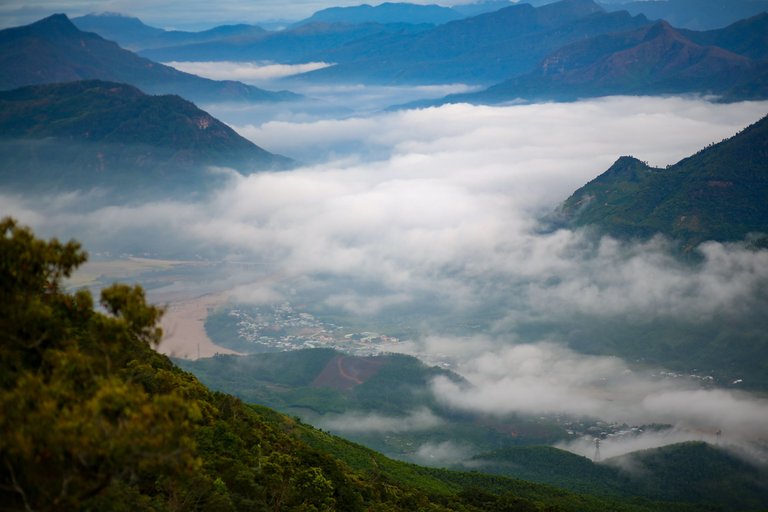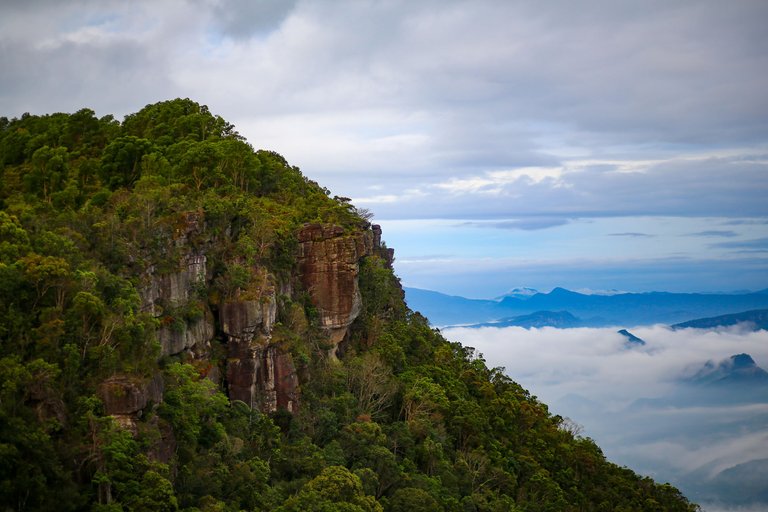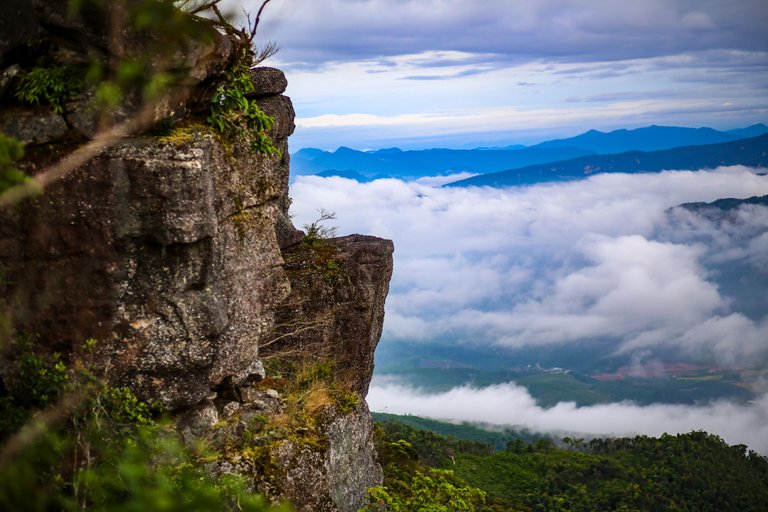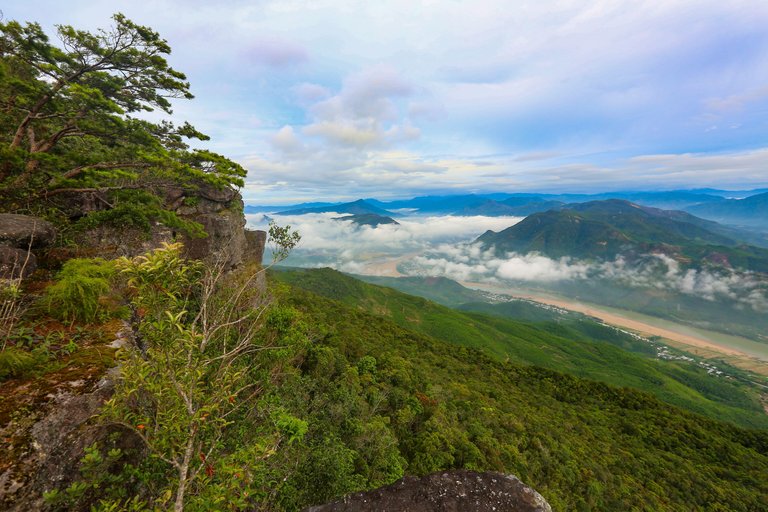 Thank you for taking the time to read my post. Hope you like it. Wish you a good day!
FIND ME ON:
Blog:
https://www.dodobalo.com/
Facebook:
https://www.facebook.com/Imdodohere
Instagram:
https://www.instagram.com/dodo.balo/
Twitter:
https://twitter.com/dodovietnam1
---
---